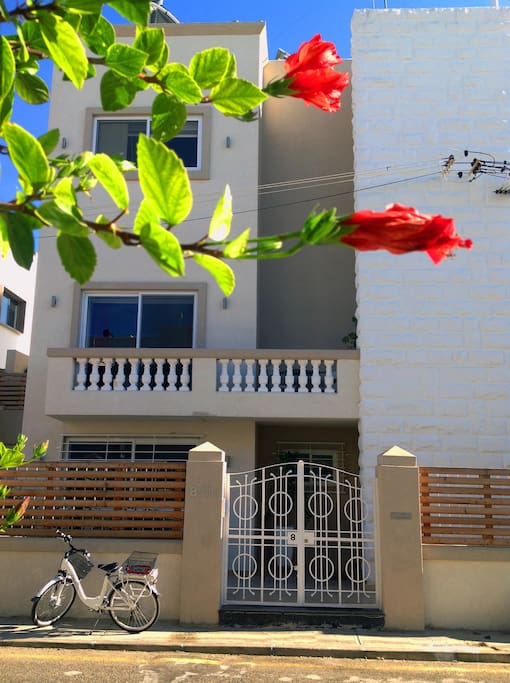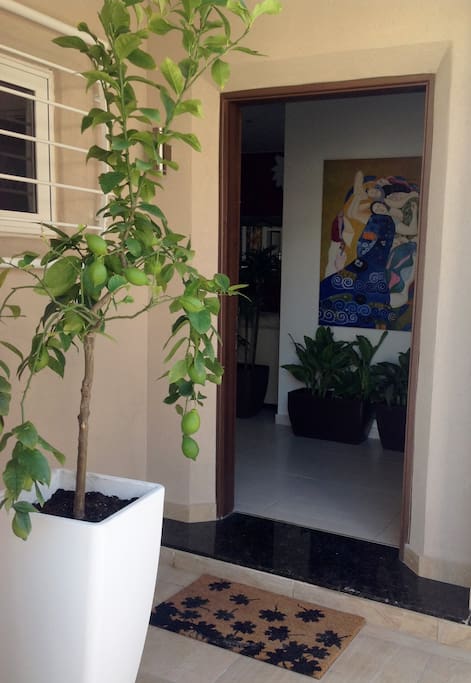 8Villa B&B in St Julians, Malta....
8 Villa has just been renovated to make it more beautiful and more comfortable for its customers , continental breakfast . All rooms have a private bathroom, a -c , Wi - Fi and TV. 3-minute walk from Paceville.
Women & Gay Friendly.
The space
Very friendly Hosts that will make your stay unforgettable
Guest access
Guests have access to the private swimming pool and the TV lounge and billiard table
Other things to note
Freshly prepared daily breakfast to start the day well !!!
---
---
Not safe or suitable for infants (Under 2 years)
Check in time is 2PM - 4PM
Communicate 2 days before the current local time of check-in . check-in 14-16.
Reserved rooms are not replaced with other different types .
The host will respond to reservation information from 8 to 9.30 A.M, and from 6 to 7:30 P.M
You must also acknowledge
Dog(s) live in the house
---
Damn, here it is - our first Airbnb experience FROM HELL we sometimes read about on other people's blogs :D But thanks to the awesome Airbnb support staff we got a full refund, host was penalized and with a lot of luck we found a friendly place to sleep so our long-awaited and long-overdue holiday was not completely ruined. Our host, Simona, kicked us out of the accommodation we booked and payed for (full 6 nights) ON THE DAY WE ARRIVED. In late afternoon. In a foreign country. We arrived early and saw on Simona's face she was annoyed by this. We couldn't know in advance how long it would take us to get to her place in the chaotic Maltese traffic and all we wanted was to leave our bags there and come back later as she has bizarrely accurate rules on exactly when you HAVE to check in or you have to pay her more money. She checked us in and showed us the room... The room was not what we expected and what was described. We booked a room with a private bathroom. This room had a bathroom across the hall with rooms in between. This means that we would have to get dressed every time we needed to pee so don't freak out other guests. If we knew this - we would never book this property. The host called it an "external" bathroom but "private" because we had the keys. We raised this issue and we said that we would never book this type of a room and this is where it all started to go downhill and downright psychedelic REALLY FAST. Simone said that it was OUR FAULT because when in the photo gallery, on the seventh photo, there is a tiny photo caption that said that ONLY THIS room, had an external bathroom. But she avoided this information from the actual property description on the front page. On the description she clearly wrote "all rooms have a private bathroom". We saw an empty room being prepared with a bathroom so we asked her to change rooms but she said NO. NO, NO. If you don't like this, leave, she said, or cancel the reservation (so she can rent the room again AND get our money). We offered a bunch of options (wait for a room upgrade, get a partial refund etc) and she angrily refused all of them and kept saying that we can leave. Now, we are not so nitpicky about bathrooms but the nasty attitude and such open hostility and complete lack of basic reason and utter uncooperativeness really forced us to stand our ground. Basically we started arguing and arguing and arguing delving into ridiculous depths of nonsense that made our heads hurt. Anyways, we contacted Airbnb's support staff who advised we should wait, get out, go get some coffee and they will call us in an hour or so. Simone suddenly said we have to leave the house RIGHT NOW...
Response from Angelo Tao:
You asked me to check in before the allowed time and I kindly did it. As soon as you get up I've got you in the room right now you accused me that it was not what you booked when in the site there are 2 pictures representative with the description that the bathroom is private but outside !! I went down I showed you that the site was expressly written. You told me we are one night then we refund you but the mistake is yours. I call AirBnb talking to you and then I step on the phone. After the phone call I tell you if you want to stay for me no problem otherwise you have to go and cancel the reservation. I tell you that I have some work to do because I remember I checked in before the time. You insistently do not stay here waiting for what Air Bnb tells us because you've already paid me I'll tell you that you paid airbnb not me because they arrive the following day. Very well ok at this point I have to go for commissions. Upon my return the cleaning lady informs me that you left your luggage in the room saying for now we are here. Of course you went without any keys and checked in because the operation was canceled, you were not even worthy to call me and warn me that you decided to stay. I was all afternoon blocked with my job and constantly on the phone with Airbnb to fix the problem created by you without being able to do all the work I could not do for your fault. were about 4pm. I did not know anything about you yet but I had your luggage. Reconnected for the next time AirBnb continues to tell you about your behavior and they reply that I was right and that I did not behave so Then you call me tell you that you are in Valletta then you came back that you had decided to stay. At that point I tell AirBnb that people like you are not welcome in my structure. I pronounced the magic word, Airbnb decides to repay you. !!!!!!!!! HAPPY HOLIDAY.
---
Simona is such a great host! She helped me so much when the airline lost my luggage and cooks a delicious breakfast in the morning. Always very friendly and happy. I had such a great time with Simona, who made me feel very welcome and offered great local knowledge with food and beaches!! The apartment was very clean. Both the rooms and the common area (including the pool) are very well maintained and made for a very comfortable stay. The villa is extremely well located. Only a short 2 or 3 minute walk to lots of bars, cafes and restaurants. It is also in a residential street, so very quiet!! I highly recommend Simona's place and would definitely stay again if I'm ever in Malta again. Thanks for everything Simona!!
---
Simona is extremely friendly and a great host. Lovely breakfast and everything looked just as expected. The AC was a blessing, specially after spending the whole day at the beach. Most amenities are walking distance from her place.
---
Response rate:
100%
Response time:
within an hour
Explore other options in and around Saint Julian's
More places to stay in Saint Julian's: