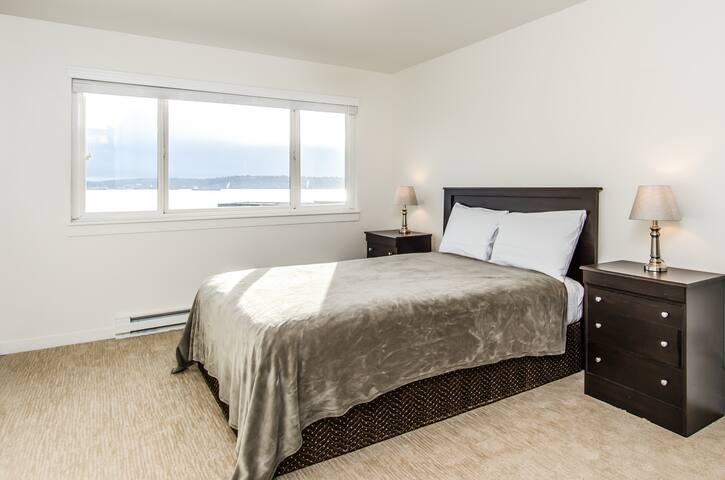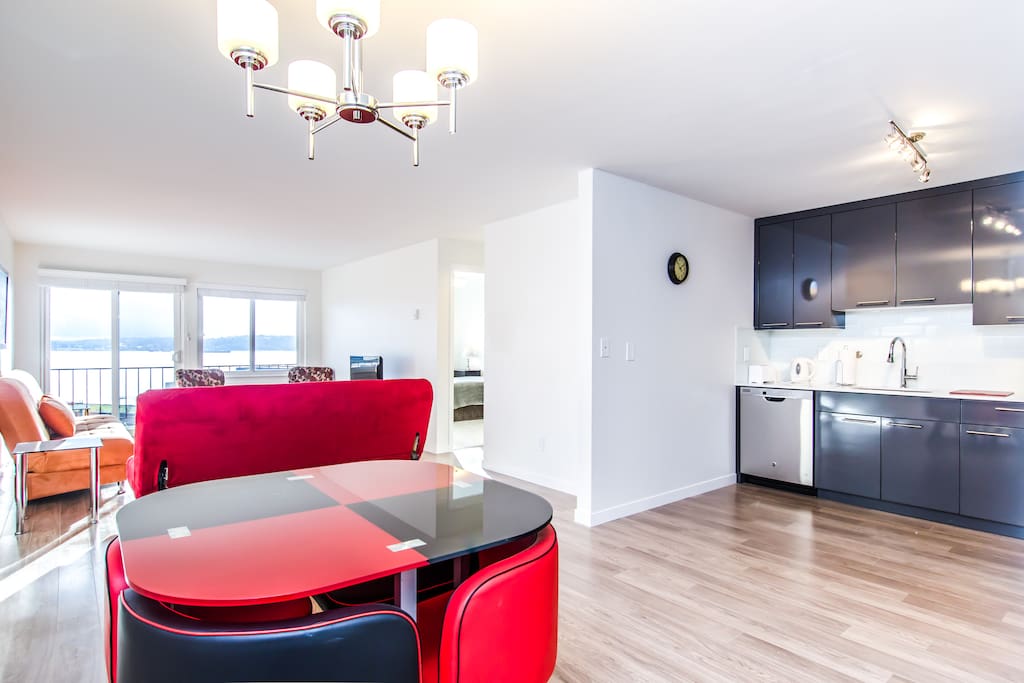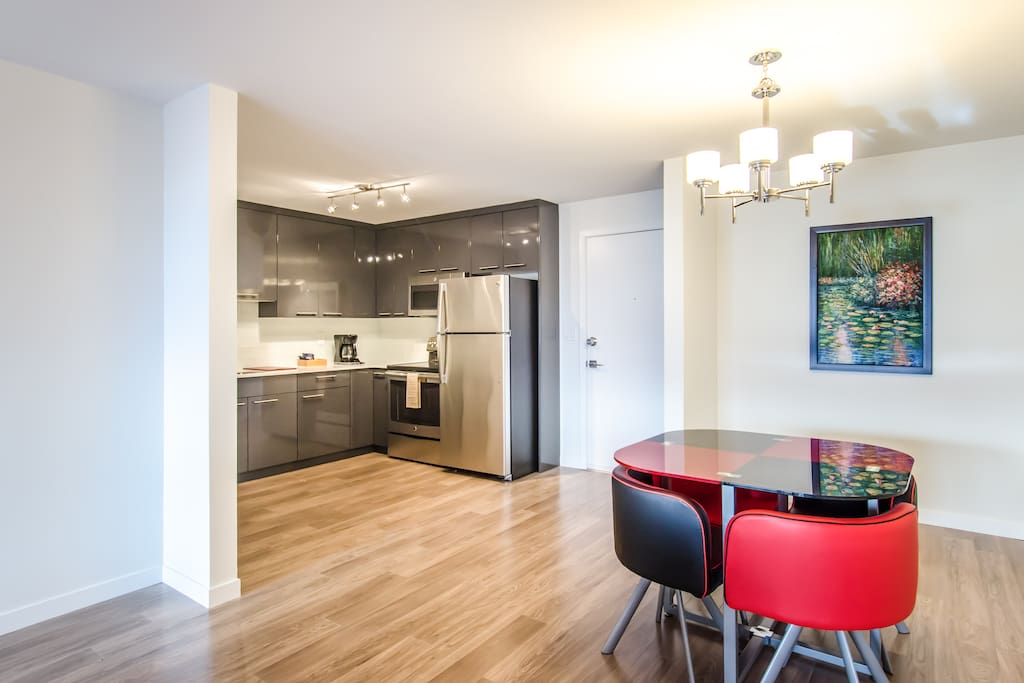 Puget Suite Three Bedroom
Queen Anne is a beautiful neighborhood with something for everyone, regardless of what your preferences are. You can find something delicious to fit your taste around just about every corner.
---
---
Check in is anytime after 3PM
---
***BUYER BEWARE*** THIS WAS MY WORST AIRBNB EXPERIENCE!!DON'T MAKE IT YOURS! After months of planning my family's Seattle vacation,we arrived to the complex tired and expired about it upcoming week. We walk into the four year of the complex only to be met with piles of trash in the hallway. The first night we agreed to stay in a smaller room, because the three bedroom wasn't available until the following day. We found out later the three bedroom should have even been offered if it wasn't available. We hit the button for the elevator, and as the door opened we walked in, and saw the elevator was old and in poor condition. When it went up it groaned and creaked, my kids gave me that "oh no" look... The room was clean, and remodeled. There was no Ocean View, there was no water to be seen. The beds were hard and uncomfortable. The next day we moved to the three bedroom room downstairs. That is when we realized that construction on the building was in full force. In fact every morning at 7 a.m. a crew of workers would start jackhammering, buzz saw whine and shoveling, and doing their work. Being on the first floor, we were absolutely disappointed knowing that every morning this is going to be how we were going to be working. Also, the Fantastic view as pictured in the air B&B posting, was a crummy view of a parking lot in disrepair . I try to contact Garo, who said he was out of the country, and when he finally responded via text, he told me to call reservations. I called reservations, and their response was we have no other rooms available for you. My family was disheartened, and distraught at the fact that our one-week vacation is going to be started at 6:45 a.m. every morning. The room was clean, but the beds were Horrible! The beds very uncomfortable, it felt like box springs on top of box springs, not mattresses. My son ended up sleeping on the couch in the living room, because his back was sore. There was a placard in the room that spoke about the Sundeck on the roof, which excited us. So we all went up to the roof, and there's Sunday, was just the roof. With a bunch of construction and trash, nowhere to sit, no railings, just a bunch of exhaust pipes coming out of the roof, but at least it was a great view of the Puget Sound. Of course my kids wanted to go up there all the time, but with no safety precautions in place, we had to escort them the few times we went up, and since there was no place to sit or lean we didn't spend much time up there. We were so disappointed, but I ended up calling Airbnb, to see if they could help. They did try to help, but Seattle is in high demand, and there were no other...
---
Our stay at the apartment was sub-par. Our desired Airbnb canceled on us last minute and we chose to stay with Garo the day before. The listing was very expensive given the accommodations. While the photos show a panoramic view of the water, our unit was located on the first floor and had panoramic views of the parking lot. The building was also undergoing construction, meaning a 7am wake up call each morning. Furthermore, the apartment had a poorly masked odor of cigarettes throughout and only had sparse furnishings.
---
We had a very enjoyable stay at this three bedroom apartment in lower queen anne. The unit is spacious and in a great location. As a guest you have access to the rooftop which has amazing views of the water and downtown Seattle. The actual unit has some views but not as great as the rooftop. This apartment is a vacation rental, it is not someone's actual living area. As such, if you need help there is a number you can call and someone will pick up and assist you right away. They were always available and very helpful. I would recommend this place.
---
Los Angeles, California, United States
Joined in December 2014
Languages:
English, Français, العربية
Response rate:
100%
Response time:
within a few hours
Explore other options in and around Seattle
More places to stay in Seattle: