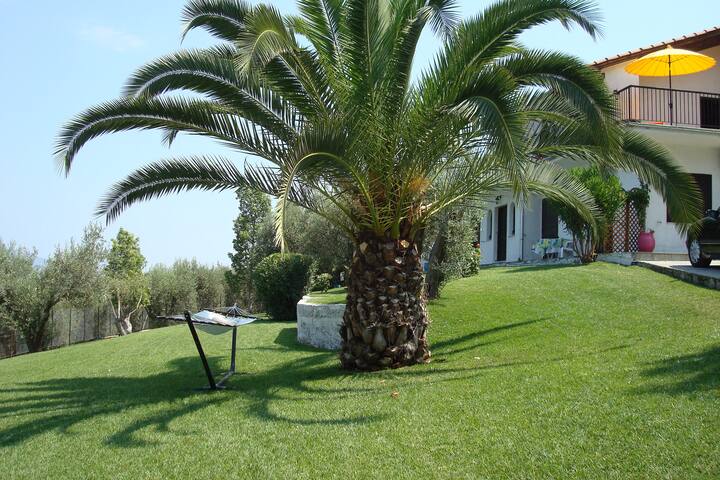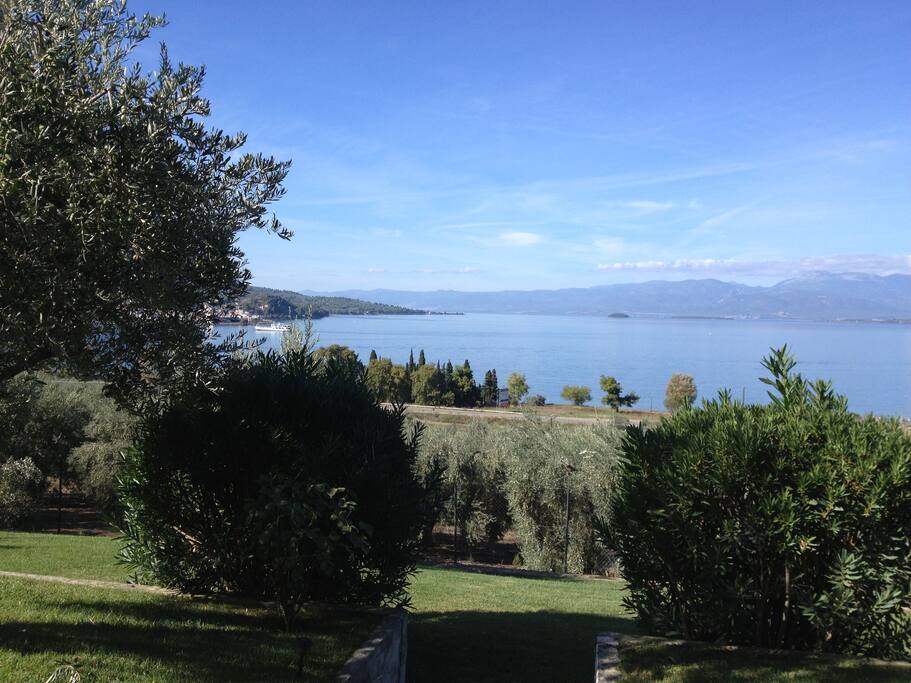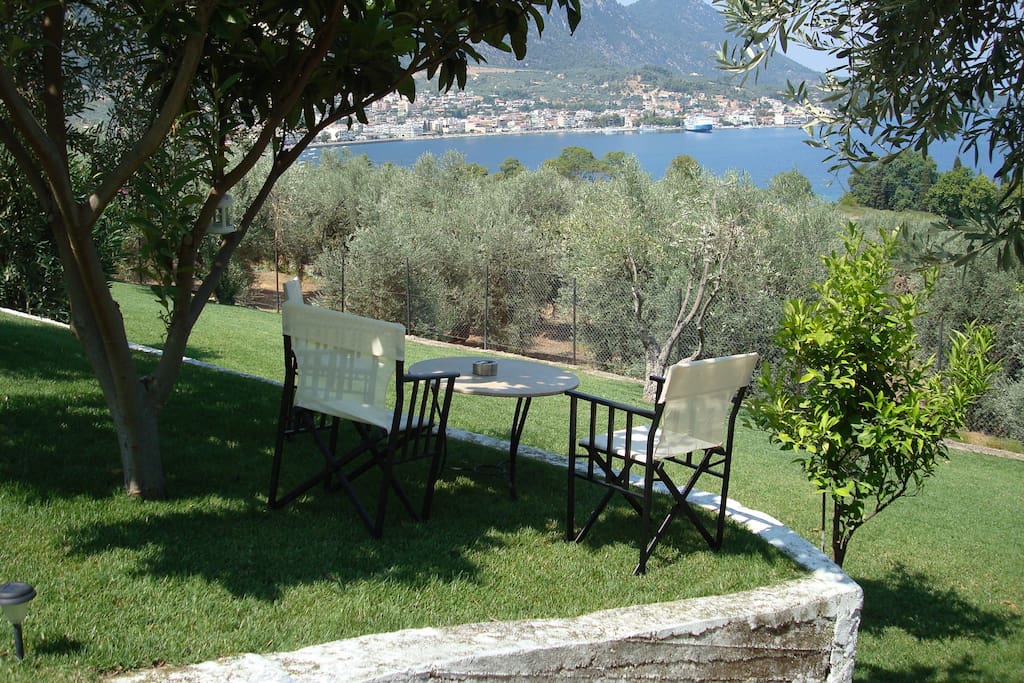 Mounted on a hill,a 100m from the seaside with panoramic view
of the island of Evia and the village of Agios Konstantinos,there is a tvo storey villa surrounted by a2000sqm garden of olive trees
and palm trees.The ground floor,a separate aptm.of 120
The space
Mounted on a hill,a 100m from the seaside with panoramic view
of the island of Evia and the village of Agios Konstantinos,there is a tvo storey villa surrounted by a2000sqm garden of olive trees
and palm trees.The ground floor,a separate aptm.of 120 sqm. of 3
bedrooms, a 50sqm living room en suite kitchen fully furnished,2
toilets 1bathroom with bathtube can sleep 6-7 people.There ia a
Bbq,garden furniture,air condition ,tv
A visitor can expect vacation away fron noise ,though there are six more houses at the area of the hill, which is only 500 from the village,supermarkets,coffeeshops and restaurants.
The position is ideal for visiting Thermopyle(10km away),or a day
trip to Delphi (1 1I2 H away) or even the islands of Skiathos, Skopelos as the village is the harbour of the ferries for these islands.
---
We stayed at the villa for 2 months this summer (3 adults and 1 child, 4 y.o.). The weather was very pleasant for swimming and relaxing. Villa is really huge with high ceilings and thick walls which keep the inside cool during the day and in evenings. So we didn't need of air conditioning often and felt very good. Sissy has preserved the traditional Greece style and spirit of the house, which we enjoyed very much. The garden around the house was fantastic. There is a large and very well maintained lawn next to the house, where you can walk and children can play outdoor games until late. This outdoor place is perfect to spend a quiet afternoon looking at the sea or a huge olive garden. There are some traditional villas around the house and the place is quite and safe. There are a number of beaches very close by villa and we can reach the nearest in 5 minutes by walk. Sissy is a very nice person who took care of everything we needed. She phoned and visited us several times during our stay in order to make sure that everything was OK. Sissy welcomed us when we arrived and explained everything about the villa and outskirts. We were absolutely delighted to stay at this house and I even though there are plenty of interesting places around we preferred just stay at the villa admiring the atmosphere. We would love to come back and would definitely recommend to friends. Sissy, dear friend, thank you for your hospitality and goodness! My small daughter was absolutely happy here!
i'm really happy you had a good time at the villa and thank you for your warm comments wish i had always such good guests as you! it would be great pleasure to have you back again ,as i consider you to be my friends not just guests,i loved your daugthers and have the best to say for you!
---
Explore other options in and around Molos
More places to stay in Molos: