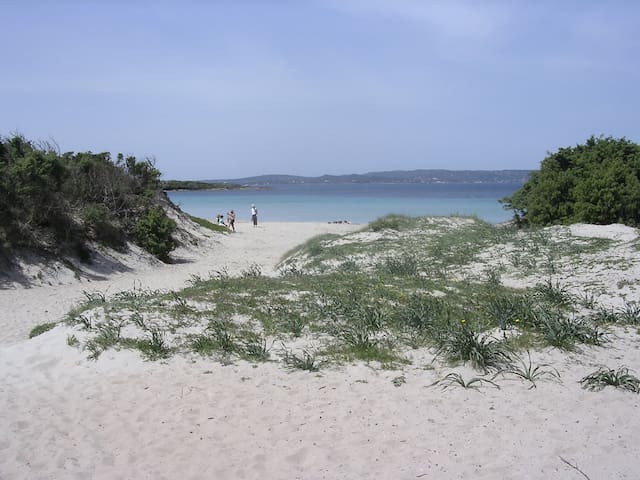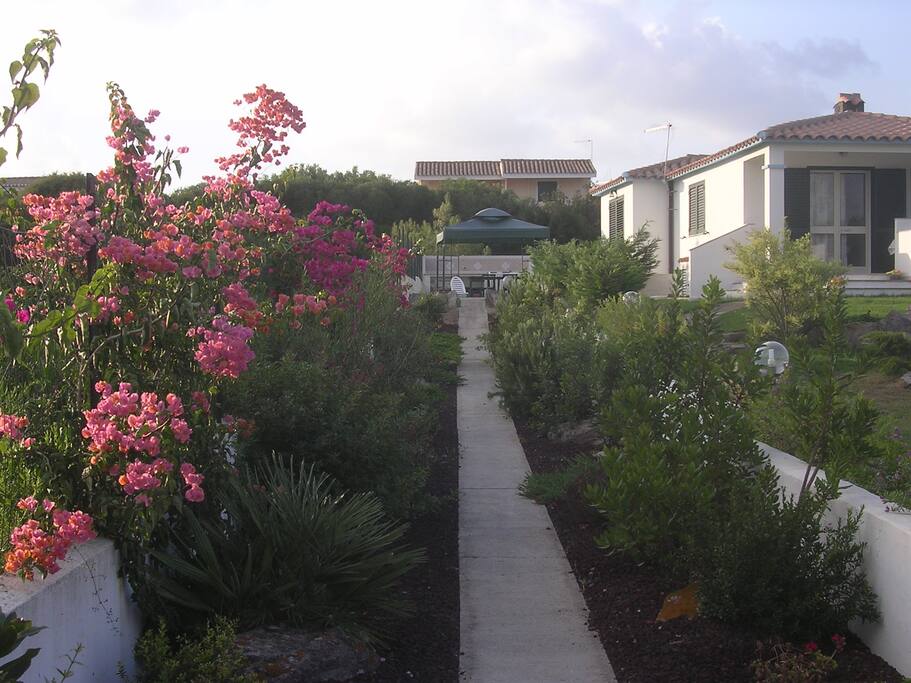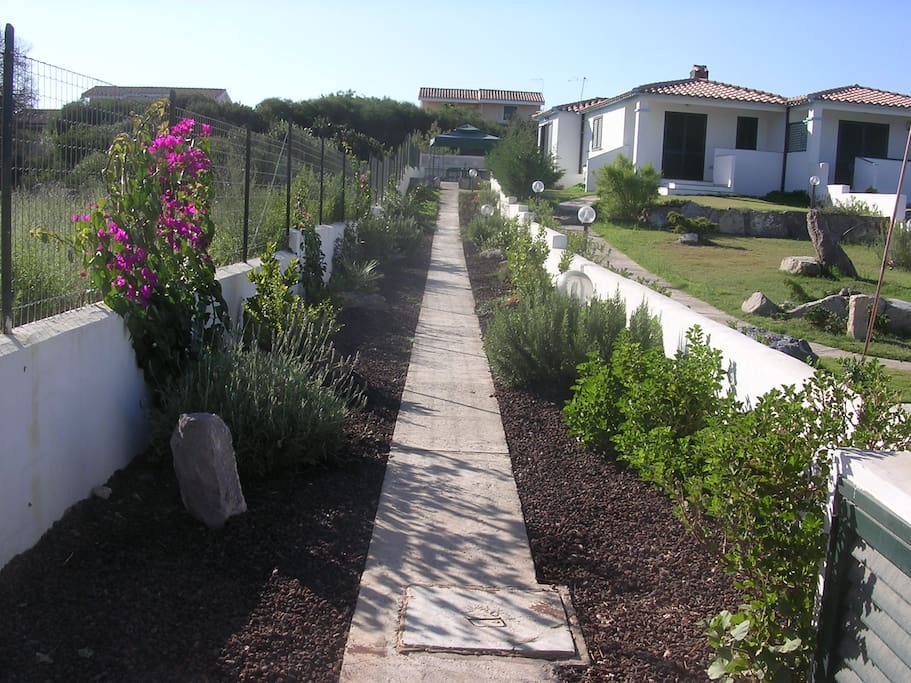 The space
Our second home is located at Calasetta, in the island of St. Antioco, which, together with St. Pietro, is Sardinia's southernmost point. It's approximately an 80/90 minutes drive from Cagliari Elmas airport.
It is a recently built two-floor semi-detached house with a nice mediterranean garden. Approximately 6/7 minutes walk to the sandy Le Saline beach. Ground floor: kitchenette & dining-room with sofa bed, 1 bathroom with shower; basement: 2 bedrooms (1 with a double bed, 1 with two bunk beds), 1 bathroom with shower. There's also an extra outdoor shower in the yard and a barbecue in the garden.

If you cross the road you will find "Camping Le Saline"; they have a very tiny market which, anyway, can be handy if you have to do some very basic last-minute food shopping. They also run a bar and a pizzeria; if you get late on the day of your arrival and you are too tired to look for other restaurants, it can be a good solution.

Calasetta is a fishing and wine-producing village, founded in 1769 by Ligurian settlers who were then living in Tabarka, Tunisia. Even now, Calasetta keeps Ligurian customs and language, resulting in a fascinating melting pot. Beautiful beaches and landscapes, fascinating indented coasts, besides a 19th century tower that dominates the village. Once in Calasetta you mustn't miss the opportunity of visiting the really beautiful San Pietro island. You can easily catch the ferry from Calasetta (Lungomare Cristoforo Colombo). Crossing takes 30 minutes. Once you are in San Pietro you can ask for a boat trip so you can see the island from the coast; it's really worthwhile.

An open streetmarket (food and sundries) is held weekly at Lungomare C. Colombo, just along the Port area; in the same area you can find a CENTRO VELICO (Sailing school, they run courses for kids). The Tourist office will advice you on the program of the different sports/social/cultural activities for the whole summer.

Sardinia is not just sea, sun and snorkling; it's also a paradise for people who love fine food, with many outstanding culinary specialties!

Other attraction you cannot miss is the the stunning heritage of mining architecture; among the different mining sites:
the Geo Mineral Park Iglesias Carbonia.This park has been declared the first historic and environmental Geo Mineral Park in the world by UNESCO in 1997.

Further attractions are the caves of Su Mannau and Is Zuddas (beautiful and highly recommended especially in very very hot weather).

Visiting the coast from a sailing boat is really beautiful, so you can easily go for a guided boat trip.

Another way to discover Sardinia's beauty and diversity is on foot. Keen ramblers will not be disappointed by the island's wide choice of hiking possibilities.

Very close to Calasetta you can find several archeological sites:
The Monte Sirai archeological site , a settlement since the Neolithic age. Around 740 B.C.it was the site of a Phoenician settlement .
The magnificent prenuragic necropolis of Montessu represents one of the largest archeological areas in Sardinia (late Neolithic and Eneolithic Bronze Age).
The town of Nora, founded by the Phoenicians in the VIII Century B.C., came under Roman control in 238 B.C. becoming the main town of the island .The ruins of Nora are now a fascinating open air museum by the sea.
St. Antioco Catacombs & Tophet
Catacombs - The excavations were made in the Phoenician era and then readjusted by the Romans and Christians years later. Tophet - The Tophet was an open air Phoenician sanctuary , place of cult used . by the Phoenicians and then by the Carthaginians.

Check-in is anytime after 4PM
Explore other options in and around Calasetta
More places to stay in Calasetta: