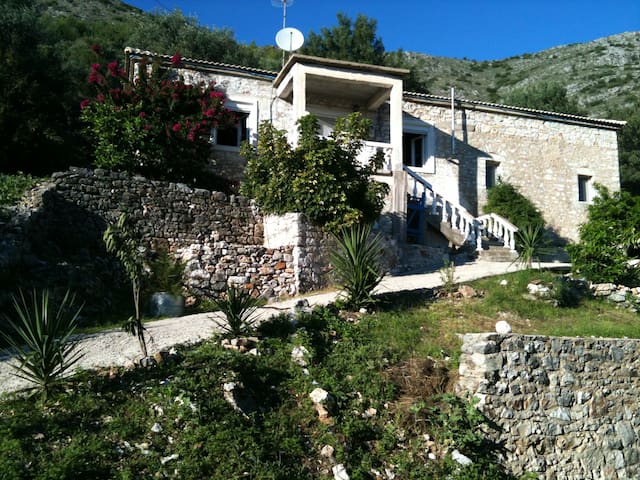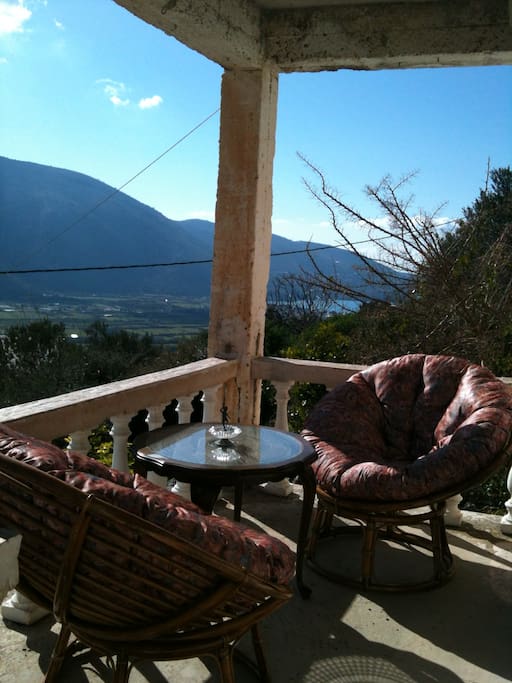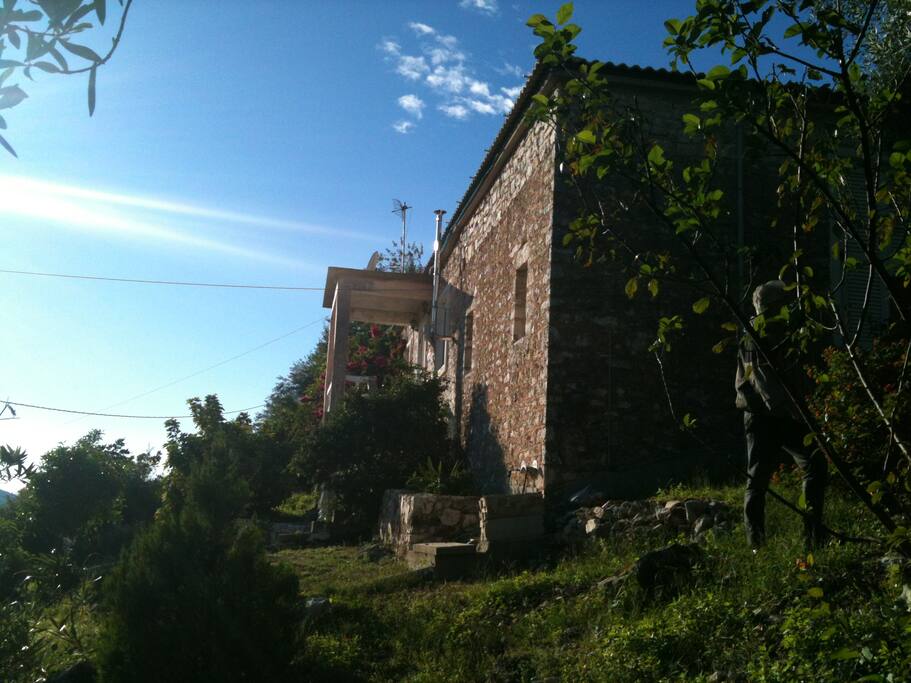 Rita Stone Villa Plataria sea view
Rita Stone Villa Plataria sea view
Rita Stone Villa of 120 m2 in a marvellous green garden of 2400 m2 with 15 olive trees of 100 years old in Plataria, Thesprotia only 800 m from the Ionian Sea and view to the whole area.Ideal for families until 7 people..Just enjoy your stay
---
Pet Owner: Dog(s), cat(s), and other pet(s)
Room type: Entire home/apt
---
---
Always communicate through Airbnb
To protect your payment, never transfer money or communicate outside of the Airbnb website or app.
Learn more
---
---
---
This is more a love letter then a review. Because be prepared when u stay there once u don't want to leave ever again: The beautiful Stonehouse is centered in the mountains between olive trees. Make sure u have a drive or like walking. The view is breathtaking! Small hidden beaches are close by and the sea is perfect for a swim. We came very early from the ferry but Thomas arranged everything and his father picked us up. Thomas parents made our arrival and stay perfect! They are super nice, helpful and cool people! Rita (Thomas Mum) taught me which mountain herbs I could collect for a fresh salat and showed me places to collect sage, thyme and oregano. (Obviously way much better then the one yout can buy) Thomas Father gave us good tips to go around and was helpful in every way. During our morning walks we collected our brekki: Pomegranates, Oranges, Mandarins and Walnuts. Even some Bananas. Yeah right: Bananas. The climate is so perfect, bananas are growing there as well. While it was sunny and warm outside, the house was very nicely temperatured inside. To sum it up: We strongly advice to stay with Thomas and we' ll come back!
---
Η διαμονή μας στο σπίτι ήταν καλή και η επικοινωνία με τους οικοδεσπότες εξαιρετική. Η πρόσβαση στο σπίτι είναι δύσκολη γιατί ο δρόμος σε κάποια σημεία είναι άσχημος. Περίπου 10 λεπτά από Πλαταριά. Ότι χρειαστήκαμε το είχαμε και υπήρξαν πάντα πολύ πρόθυμοι να μας εξυπηρετήσουν, και τους ευχαριστούμε πολύ για αυτό. Η αλήθεια είναι ότι υπήρχαν ελλείψεις στο σπίτι και μας έκαναν λίγο δύσκολη αρχικά την παραμονή αλλά τα παιδιά το ΚΑΤΑ ΕΥΧΑΡΙΣΤΉΘΗΚΑΝ με τον εξωτερικό χώρο. Για αυτά ήταν το καλύτερο σπίτι που έμειναν ποτέ!
Σε ευχαριστώ πολύ για τα καλά σου λόγια Έλενα!Όσον αφορά τις χαρακτηριζόμενες από εσένα "αδυναμίες" του καταλύματος έχω να αναφέρω τα εξής: 1) η απόσταση είναι 2,8 χλμ από την Πλατάρια και όχι 10 λεπτά, 2) Ο δρόμος δεν είναι ασφαλτοστρωμένος, καθώς βρισκόμαστε σε ένα παραμυθένιο και ειδυλλιακό μέρος μέσα στην φύση,οπότε όλα θυμίζουν "retro" κατάσταση ακόμη και αυτός είναι κομμάτι της φύσης, έως σήμερα κανείς από τους επισκέπτες δεν έχει κάνει παράπονα για την πρόσβαση, βέβαια για όλα υπάρχει η πρώτη φορά :) , 3) Όσον αφορά τις λεγόμενες " ελλείψεις" θα ήθελα να αναφέρω το εξής: Ξεχάσαμε να βάλουμε ένα κρύο μπουκαλάκι νερό κατά την άφιξη στο ψυγείο, δεν πιστεύω πως αυτός είναι λόγος να μας σταυρώσει κάποιος... :) Χάρηκα πολύ για την φιλοξενία παρόλα αυτά!Ελπίζω να είστε πάντα καλά!
---
Response rate:
100%
Response time:
within an hour
Explore other options in and around Πλαταριά
More places to stay in Πλαταριά: