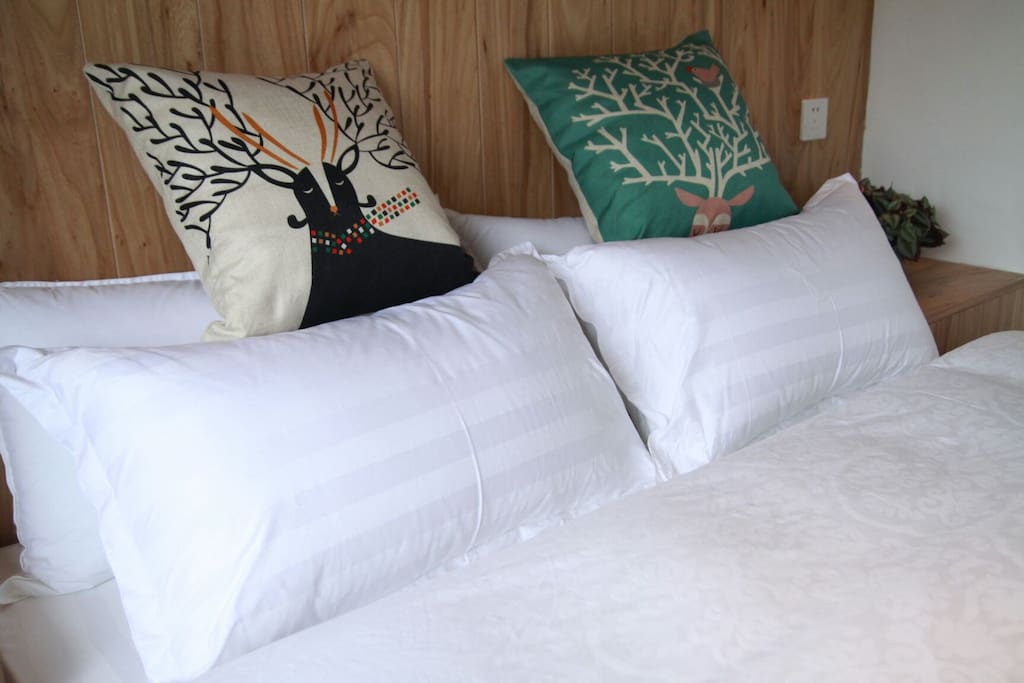 And the beautiful West Lake as partners, surrounded by mountains, a face of water, art facilities, photographers master of the careful, 18 square, 1.(URL HIDDEN)soft tatami mat, 24 hours hot water, air conditioning, wash 6 Pieces of supply, perfect independent toilet. Beautiful courtyard, art casual hall, free tea, kitchen, coffee machine. The more heavy is the love of photography friends we can exchange photography. The whole room facilities are very complete, you basically as long as the bag can stay on it! You can enjoy the true meaning of the art of photography, the owner Akiyama is a senior professional photographer, engaged in photography for 18 years, for the 5 portrait photography contest champion, 3 times clothing photography creation gold medal, now Hangzhou And Shanghai has its own professional photography studio, has been a portrait today, Ruili Weekly, Shanghai story, are Express, (esee international model company) special photographer. This is the main bed and breakfast, we are mainly a photographic exchange club, mainly to show cheongsam photography, reflecting the Jiangnan woman's soft, if you want to make a group of misty Jiangnan cheongsam photo, yet a good time, you can at any time and we about Oh : Because we are the West Lake side of the photo exchange club, now part of the room rental, home feeling more, please do not compare with the star hotel, if you want to enjoy the hotel process services, please be careful. Warm, humane, unfettered, is our characteristic, such as the continuous stay of the passengers need to clean the room, please tell the owner when going out
和秀丽的西湖为伴,三面环山,一面临水,艺术的设施,摄影师主人的精心之作,18个平方,1.6米x2米柔软大榻榻米,24小时热水,冷暖空调,洗涑6件套供应,完美独立洗手间。优美的庭院,艺术的休闲大厅,免费品茶,提供厨房,咖啡机。更重的是喜爱摄影的朋友我们可以一起交流摄影之道。
整个房间内设施非常齐全,你基本只要拎包入住就可以了!
来(秋山大叔民宿.旗袍.摄影)您可以欣赏到摄影艺术的真谛,主人秋山是位资深职业摄影师,从事摄影18年,为5界人像摄影大赛冠军,3次服装摄影创作金奖,现在杭州和上海拥有自己的专业摄影工作室,一直是今日人像,瑞丽周刊,上海故事,都是快报,(esee国际模特公司)特约摄影师。现这家民宿,我们主要是一个摄影交流会所,主要以展现旗袍摄影,体现江南女子的柔美,如果您想拍一组烟雨江南的旗袍写真,不失为好时机,可以随时和我们约片哦
:因为我们是西湖边的摄影交流会所,现把一部分客房对外出租,家的感觉更多,请不要和星级酒店相比,如要享受酒店的流程服务,请您慎定。温馨,人性化,不拘束,是我们的特色,如连续入住的旅客须要打扫房间,外出时请告之屋主
The space
I am a portrait of professional photographers, because travel around the different styles of Airbnb room, constantly feel every one into the local life of the beautiful and fresh, but also grateful to the warmth of the landlords who are willing to To recommend your favorite home to love as we love to explore the love of travel. The whole bed and breakfast is located in the scenic West Lake, because it is located in the West Lake, so very quiet. Crossing the road to the West Lake, from the nearest bus station is only 200 meters away from the bus station after the public bike can be used, where is very convenient. Because near the Sir Georg Solti, lei pagoda, opposite the Prince Edward Bay Park, walking tour of the West Lake is also super convenient. So in general can meet the needs of all aspects. Our rooms are covered with wooden floors, each room is a full moon window, regardless of the living room sofa rest reading or drinking tea can have a beautiful enjoyment. But for security reasons, please do not smoke in the room or balcony Oh. The kitchen has basic kitchen utensils, cutlery and some seasonings, their own cooking, then the basic can meet the needs. Personal weekdays mainly engaged in cheongsam photography work, are interested can make an appointment we take a group of Jiangnan picturesque pictures, to commemorate the taste of Hangzhou Jiangnan misty rain, free to provide advice or food guide.
我是一位人像职业摄影师,,因为旅行爱上各地风情各异的Airbnb房间,不断感受到每到一处融入当地生活的美好和新鲜,也对热情房东们怀有感恩,也由此愿意把自己喜爱的住所推荐给像我们一样爱探索爱生活的旅人。
整幢民宿位于景区西湖边,因为位于西湖边,所以很安静。过马路就到西湖,离最近的公交车站也只有200米距离,公交车站后都有公共自行车可以使用,去哪里都很方便。因为临近苏堤,雷峰塔,对面就是太子湾公园,步行游西湖也是超级方便。所以总体上来说可以满足各个方面的需求了。
我们的房间铺有木地板,每个房间都是全明大窗户,,不论在客厅沙发休息看书还是喝茶都能有美好的享受。但是出于安全的考虑请一定不要在房间内或阳台上吸烟哦。厨房里有基础厨具,餐具和一些调味料,自己烹饪的话也基本可以满足需要。个人平日的主要从事旗袍摄影工作,有兴趣可以预约我们拍一组江南如画的写真,纪念不一样的杭州江南烟雨的味道,免费提供游玩建议或是美食指南。
Guest access
Facilities in the rooms and public areas are free to use, free tea, tea and meeting space. Such as coffee, beverages, beer, red wine, fruit or buy cheongsam, etc., to the service desk handsome advice
房间内和公共区域的设施都可以免费使用,无偿提供茶具,茶叶和聚会场地。如要点咖啡,饮料,啤酒,红酒,水果或购买旗袍等,向服务前台帅哥咨询
Interaction with guests
Reservation to send 200 yuan cheongsam photography discount volume! Ready to chat Oh
Other things to note
Welcome high quality friends to stay, deliberately finding fault, the quality of the owner has the right to refuse to stay
欢迎素质高的朋友入住,故意找茬,素质低下的屋主有权拒绝让其入住
---
---
Always communicate through Airbnb
To protect your payment, never transfer money or communicate outside of the Airbnb website or app.
---
---
---
---
临走时候看了下楼下的其它房间,"她说"这间是最小的,我一个女生站起来都会碰到头,大小就是一张床一个洗手间,不是民宿只是客栈而已…周围很乱到处在装修,可能是我体验的性价比最低的airbnb房子了,朋友要住酒店,我坚持订的airbnb,结果是这样…特别郁闷…设施等方面没问题也没惊喜,地点附近倒是生活气息浓郁…
您好,很高兴认识你,我想你在寸土寸金的西湖边是没有住过民宿的,关于你所说的我们这间房,在你预订之前房源的描述里就大小平方数写的很清楚,我想你订房付款之前应该就清楚大小,这间是榻榻米房,3楼斜坡顶的房型,超大落地窗户,只是房间和洗手间中间有根梁有点低,但我们围绕这个模式专门设计的榻榻米房,是特色点,只能说喜欢这种感觉的就很喜欢,住惯了大房间的就不会选择这种风格,洗手间是干湿分离钻石型淋浴房'一直是我们订房率比较高的房型。大家都可以看到关于这间房的很多好评,还有我们边上是在做西湖花园小镇改造,现在已全面停工,没有任何噪音。不影响入住,建材的堆放是有些碍眼,我想改造好后应该是西湖边最漂亮的民居特色点
---
摄影师出身,走遍很多地方,记录了不同风景,喜欢泡一壶清茶听一首老歌,洗几张作品......
Languages:
中文
Response rate:
100%
Response time:
within an hour
Explore other options in and around Hangzhou
More places to stay in Hangzhou: