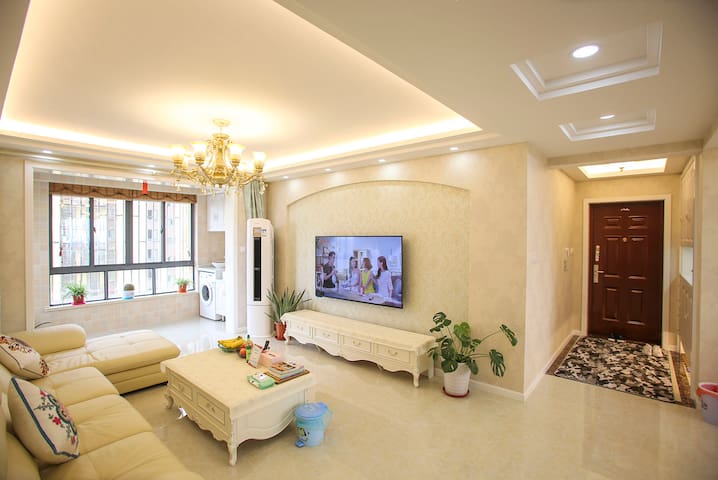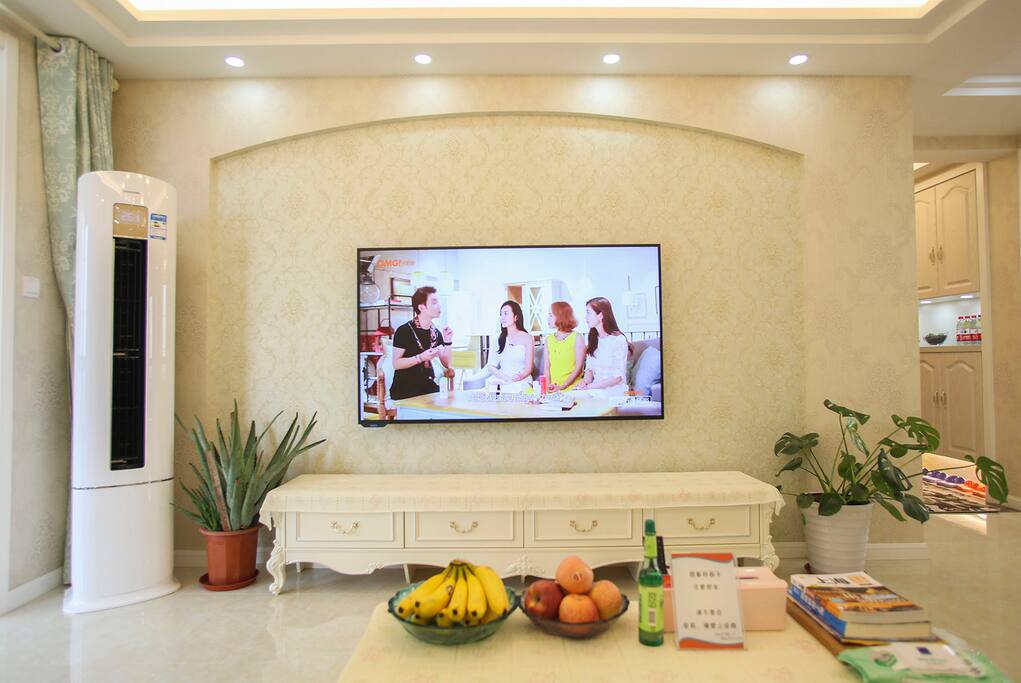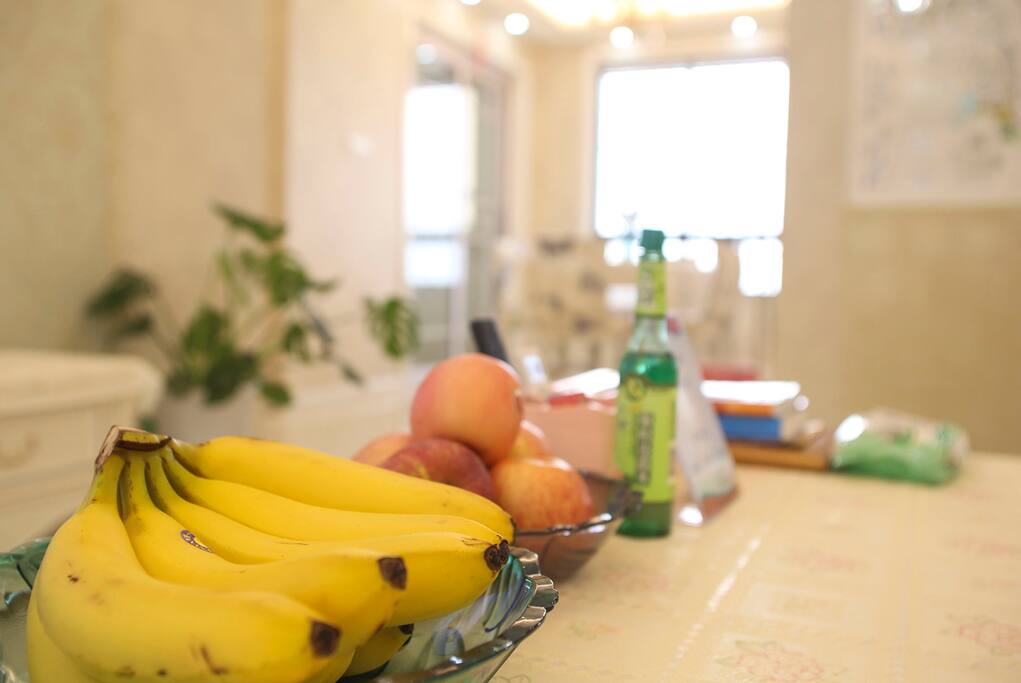 All the following description and commitment to true and effective, pictures taken in kind! 1, free shuttle Disney, 20 minutes directly to the West Gate up and down the point! (Shopping discount tickets) Convenient: Disney resort area (7 square kilometers), bus hub from the door section of the distance, traffic is huge (admission and evening park, tens of thousands of people at the same time by subway, bus and taxi, crowded and queuing time Can be imagined!) 2, free airport transfer / high-speed rail station! Stay 3 and above, free transfer to Pudong Airport (advance notice of flight number); Stay for 7 days and above, free shuttle Hongqiao Airport, Hongqiao high-speed rail station (advance notice of the number); Other: Pudong Airport (150 yuan / trip), Hongqiao Airport / high-speed railway station (300 yuan / trip) 3, stay 5 days and above, free arrangements for shuttle bus Shanghai wild zoo; 4, free transfer subway station! Check-in, check out, go to the city to play, are free shuttle, subway direct access to the urban Bund, Lujiazui, two high-speed railway stations 5, free shuttle to the new International Expo Center, 30-40 minutes direct! Convenient: early delivery late, full free, if there are exhibitors, can also be free to put, worry and effort; Economy: Yatcher Bed and Breakfast Deluxe Sanshiliangjie, stay 6 people! Price less than the hotel 1/3! New Producer around the cheapest economic chain hotel (such as home, 7 days, etc.) normal room price 400-500 yuan / room / night (and each can only live 2)!
以下所有描述和承诺真实有效,图片实物拍摄!
1、免费接送迪士尼,20分钟直达西大门上下客点!(可代购优惠门票)
便捷:迪士尼度假区面积大(7平方公里),公交枢纽离大门有段距离,客流量巨大(入园和晚上闭园时,几万人同时乘坐地铁,公交和出租车,拥挤程度和排队时间可想而知!)
2、免费接送机场/高铁站!
入住3及以上,免费接送浦东机场(提前告知航班号);
入住7天及以上,免费接送虹桥机场、虹桥高铁站(提前告知班次号);
其他:浦东机场(150元/趟),虹桥机场/高铁站(300元/趟)
3、入住5天及以上,免费安排专车接送上海野生动物园;
4、免费接送地铁站!
入住、退房、去市区游玩,均可免费接送,地铁直达市区外滩、陆家嘴、两大机场高铁站等
5、免费接送新国际博览中心,30-40分钟直达!
便捷:早送晚接,全程免费,如有参展物品,亦可免费放置,省心省力;
经济:逸舍民宿豪华三室两厅,入住6人!价格不到外面酒店1/3!
新国展周边最便宜的经济型连锁酒店(如家、7天等)正常房价 400-500元/间/晚(且每间 只能住2人)!
The space
15 years in June the new opening of the district, the end of October the completion of the new Jane European style decoration, I believe you and your family in the tour of Disney and feel the charm of the metropolis of Shanghai, back to this warm "home", experience The feeling of the same home. (Own live, their own design, all the materials of all their own procurement, good quality, hardware and software is fully equipped, because there are other housing at home, you can short-term rent) The three rooms are equipped with comfortable beds, tired and comfortable to sleep, and the wet and dry toilet (24 hours hot water is proper). Kitchen with a variety of: the owner of the hood, gas stove, disinfection cabinet, Siemens double-door refrigerator, Gree microwave ovens, rice cookers, induction cooker, tableware spices, etc., allows you and your family can also eat their own travel Delicious meals, experience the same warmth. In addition, four new air-conditioning, wardrobe, wall-mounted LCD TV (living room 65-inch smart, master bedroom 46-inch digital, two 32-inch smart, digital), free wifi, living room 65-inch music as smart TV (90 Months of music as a member, you can wireless networking, with home theater-like feelings), Siemens washing machine, forest water heater, TOTO smart toilet, the United States and other small kitchen treasure, all new procurement at the beginning, highlight the quality, to bring your travel comfort And convenient! 1, water, electricity, gas: free; 2, to provide parking spaces 2; 3, free shuttle bus to Disney (save money, effort, convenient); 4, to provide Wifi, toiletries, bedding a guest for a change; 5, can be paid to provide vehicle shuttle (price negotiable, because the Shanghai area wide, scattered spots, if the tenants need a car, a household business car, a car, are Shanghai card, save the card in the urban area was limited line upset); 6, this room is more suitable: with the family of children, the elderly family to stay together; or relatives, colleagues, friends, two or three with a child travel together; or business travel.
15年6月新开盘的小区,10月底完工的全新简欧风格的装修,相信您及您的家人在畅游迪士尼和感受上海这个大都市的魅力后,回到这个温馨的"家",体验不一样的家的感觉。(自家住,自己设计,所有的材料全部本人自己采购,品质好,软硬件配备齐全,因为家里还有其他住房,可以适时短租)
三个房间配备舒适的大床,疲惫之余睡个舒适的好觉!干湿分离的卫生间(24小时热水是妥妥的)。
厨房配备一应俱全:老板油烟机、燃气灶、消毒柜,西门子双开门冰箱,格力微波炉,电饭煲、电磁炉、餐具调料等等,可以让您及您的家人在旅行中也可以吃上自己做的可口的饭菜,体验家一样的温馨。
除此之外,四台全新空调、衣橱、挂墙液晶电视(客厅65寸智能、主卧46寸数字,两次卧32寸智能、数字)、免费wifi、客厅65寸乐视智能电视(90个月乐视会员、可以无线连网、拥有家庭影院般的感受)、西门子洗衣机、林内热水器、TOTO智能马桶、美的小厨宝等等,全部年初全新采购,彰显品质,给您的旅行带来舒适和便捷!
1、水、电、燃气:免费;
2、提供停车位2个;
3、专车免费接送到迪士尼(省钱、省力、便捷);
4、提供Wifi、洗漱用具、床上用品一客一换;
5、可以有偿提供车辆接送(价格面议,因为上海地域广,景点分散,若房客有用车需要,家用商务车一辆,轿车一辆,均是沪牌,省去外牌在市区被限行的烦恼);
6、此房比较适合:带着家里的小孩、老人全家一起入住;或者亲戚、同事、朋友之间两三家带着小孩结伴旅行入住;或者公司商务出差。
Guest access
The entire area of the suite
Interaction with guests
During the stay can contact us at any time, there is a need to inform us at any time, we as much as possible to facilitate your convenience.
入住期间可随时与我们联系,有需求随时通知我们,我们尽可能的为您提供方便。
Other things to note
Thank you for staying at Disney's Bed & Breakfasts - We welcome you very much and be sure to read the following precautions before you stay to ensure a smooth stay: 1. Please provide your valid ID at check-in. We need to register with the public security organ. Please pay the rent and deposit at the time of check-in. The steward will check all the facilities in the apartment with you. Once confirmed by both parties, you will receive the room card and key. Check-in is in your reservation. We do not accept payment at check-out, please understand; 2. Please take off your shoes after entering the room, for you and the next one may come here for the health and safety of guests, please do not smoke in the room; 3. After the check-in, we will not knock on the door or into your room; in case of special circumstances, will contact you in advance. 4. During the stay should pay attention to travel safety, valuables please carry; please do not affect the normal life of the surrounding neighbors. 5. Please take care of your child's child, because the apartment is more appliances, for your safety and your child, please check your child during the stay do not touch household appliances and power jack, so as to avoid danger. 6. Guests are kindly requested to keep the facilities in the house (including bedding). If any person is damaged or can not remove the large area, 7. Stay at any time during contact with us, there is a need to inform us at any time, we as much as possible to facilitate your convenience. 8. Apartment daily rental rates do not include any fees, such as invoices and so on. 9. For the convenience of the next guest, check out at the appointed time (before 12:00 noon). Disney Bed & Breakfasts - Maple Hearts for everyone to create a comfortable rest environment for the maintenance of the room clean and safe has been working hard. Therefore, the development of the above provisions, if you bring any inconvenience, please understand, really thank everyone for understanding and cooperation. I wish you all a good trip in Shanghai, there are any questions can contact us, we will do everything possible for you to find a satisfactory answer!
感谢您入住迪士尼民宿_枫!我们非常欢迎您的到来,同时在您入住之前请务必阅读以下注意事项,确保顺利入住:
1. 入住时请您提供有效身份证件,为配合公安机关工作,我们需要身份证登记。入住时请付清房租租金及押金,管家将和您一起核对公寓内所有设施,经双方确认后您方可领取房卡及钥匙。入住手续在您预定的公寓内办理。我们不接受退房时交费,请谅解;
2. 请脱鞋后进入室内, 为了您和下一位可能来到这里的客人的健康和居住安全,请不要在室内吸烟;
3. 入住手续办完后,我们不会擅自敲门或者进入到您的房间;如遇特殊情况,将事先与您联系。
4. 在住宿期间要注意出行安全,贵重物品请随身携带;请不要影响周围邻居的正常生活。
5. 带领儿童的房客请照看好自己的孩子,因公寓内电器较多,为了您和孩子的安全,入住期间请看管好您的孩子不要接触家用电器和电源插口,以免发生危险。
6. 入住客人请保持屋内设施的完好(包括床品),若有人为损坏或大面积无法去除的污渍,需按价赔偿。
7. 入住期间可随时与我们联系,有需求随时通知我们,我们尽可能的为您提供方便。
8. 公寓日租房价不包含任何费用,例如发票等。
9. 为了下一位客人的顺利入住,在退房当天请务必在规定的时间内(中午时间12:00前)退房。
迪士尼民宿_枫悉心为大家营造舒适的休息环境,为维护房间的清洁与安全一直在努力。因此制定以上规定,如果对您带来任何不便,请万万体谅,真心感谢大家的谅解与配合。祝大家在上海期间旅行开心顺利,有任何问题都可与我们联系,我们将尽一切可能为您找到满意的答案!
---
---
Check in time is flexible
Self check-in with keypad
---
We have a wonderful time staying in 迪士尼民宿.The apartment was exactly like what the pictures described. Very cosy, comfortable and beautiful place to stay with. Very softsoothing and hotel-like bed, well equipped kicten, a big living room with 65 inch led tv for our group to gather around every night. More importantly, the host service was excellent. He has been patient and provide any help and answer when we needed. The location to me was a bit far away from the Shanghai exhibition hall, but the host do provide transportation back and forth. It was so convinient for us that we didn't have to take the long queue and wait hours for the taxi. We just made a call to the host, and the host just parked in front of the exhibition hall and picked us up. Hassle free.
---
房东服务非常好 接送迪士尼 但房间有符并没有提前说明 可能是风俗吧 没有忌讳的人可以选择吼
非常感谢你的好评,感谢对我的房子和服务的肯定。房子是装修好准备自己家入住的新房,所以装修的标准比较高。也有很多客人问我怎么舍得做民宿的,哈哈。关于房门上贴的东西都是我们上海本地的习俗,当时自己买的房子装修好自己住的,家里老人按照上海本地习俗入住新居帮我们求的平安符,因为当初刚开始没有考虑做民宿,我们民宿开到现在也没有客人提过异议,一方面客人尊重入乡随俗的习惯,我们也没太在意;但是听了您的建议,我们也不想客人有顾虑,尊重客人的建议,我们已经拿掉平安符,请大家不要介意,不要有任何顾虑啦,哈哈!我们会全心全意为您的上海之行,提供舒适,便捷、满意的服务!
---
这次到上海玩了四天三夜,感觉到哪里都是人,到处要排队,幸好有房东的热情招待,开车送我们去迪士尼,随时接我们回来,去市中心也把我们接送到地铁站,在坐车上省了很多时间,如果去迪士尼玩的话,迪士尼民宿这将是一个很好的选择,房间宽敞明亮,打扫的很干净,住的非常舒服
---
Response rate:
100%
Response time:
within an hour
Explore other options in and around Shanghai
More places to stay in Shanghai: