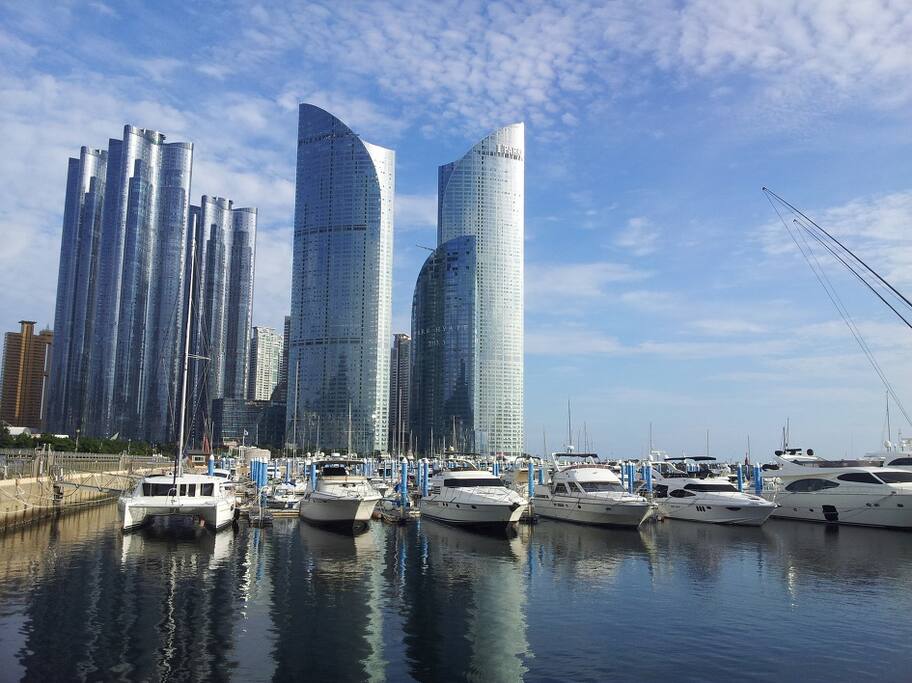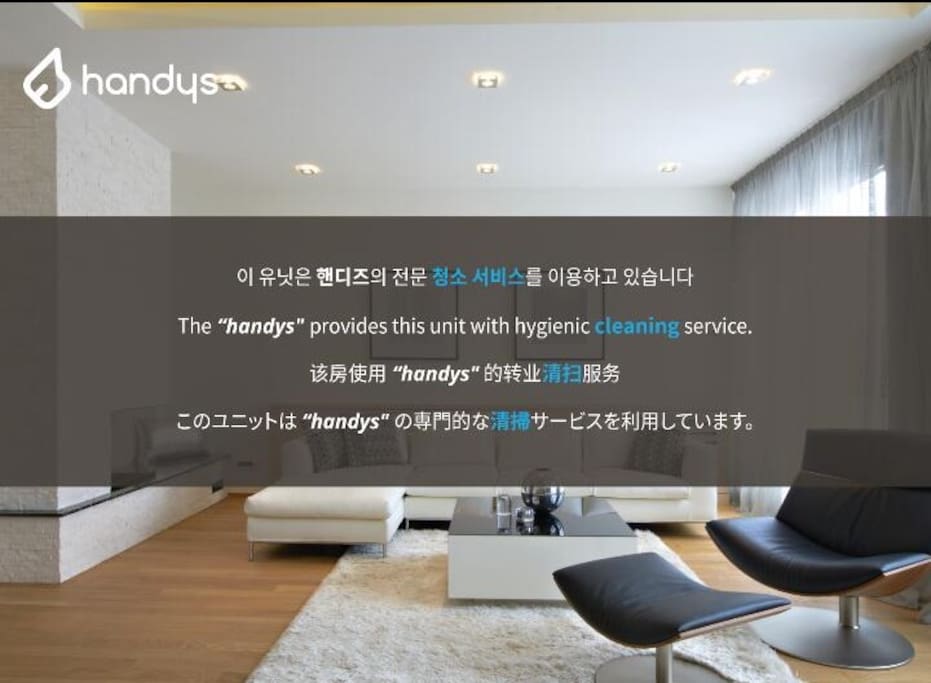 5 SMART OFFICE HOTEL 직장인을 위한 55층최고급호텔형오피스장기할인혜탹
Marine City (Gwangan Bridge) / Ocean View luxury House We offer long-term benefits to those who come to work or business. NEW OPEN !! The best view on the sea side in Marine City! (Next to Park Hyatt Hotel) You can enjoy the sea view of Gwangan Grand Bridge and Yacht Stadium from high-rise. There is no inconvenience to the use of the family, the group as well as the couples in the space of over 50 square meters. Based on careful consideration, you will feel at home comfortably, with a pleasant stay that gives priority to cleanliness. Various facilities are available in the complex. I hope to be remembered as a wonderful companion to Jinny House for a safe and enjoyable trip.
Marine City(마린시티)광안대교/바다 전망 luxury House
직장인이나 업무차 오시는 분들에게 장기혜택드리고 있습니다.
NEW OPEN !! 마린시티에 위치한 바다쪽 최고의 전망 아이파크!! ( 파크 하얏트호텔 옆)
고층에서 광안대교와 요트경기장의 바다 뷰를 감상하실수 있습니다.
50평 이상의 넓은 공간으로 커플은 물론이고 가족, 단체의 이용에 불편함이 없습니다.
세심한 배려를 바탕으로 청결함을 우선시 여기는 쾌적한 숙소로 내 집같은 편안함을 느끼실수 있습니다.
단지내에 다양한 편의 시설이 갖추어져 편리하게 이용 하실수 있습니다.
안전하고 즐거운 여행에 Jinny House 멋진 동반자로 기억되기를 바라겠습니다.
The space
If you need anything besides computers, printers, internet and desk needed for working environment, we will provide you anytime. Corporate card payment possible, we also offer long-term discount Daily cleaning service and a parking permit. Good morning I have occasionally overstayed guests, so I am inevitably getting a deposit. (It may be difficult to operate the hotel due to smokers' drinking.) Please note that the deposit will be refunded for 100 refunds and no deposit will be refunded if you smoke and drink and the number of people you have promised. The deposit has not been returned.
업무환경에 필요한 컴퓨터, 프린터, 인터넷, 책상 외에 필요하신 것이 있으면 언제든 제공해드립니다
법인카드 결제 가능하시며 장기할인도 해드립니다
매일 클리닝서비스, 주차증도 드립니다.
안녕하세요
가끔씩 너무하신 게스트분들이 있어서 부득이 보증금을 받고 있습니다.
(흡연 음주로 인한 숙소가 초토화되어 운영이 어려울 지경도 있습니다.)
보증금은 100프로 환불되며 흡연 및 음주 그리고 약속된인원 초과시 보증금은 반환되지 않음을 유의하시면 감사하겠습니다.
보증금이 반환되지 않은 적 딱 1번 있습니다 ㅠㅠ
Guest access
1. Indoor detail photographs and surrounding scenes are photographs taken directly with mobile phones and cameras It is the original picture without any correction. (Depending on weather and seasonal time You can enjoy various scenery views) 2. It consists of 54 square meters of indoor space, 1 master room and 2 common rooms (All rooms are equipped with an organic bar. Ioform 7 zone independent mattress to help you relax) 3. All bedding in the room will be replaced on the day before the entrance. The residential area is cleaned and welcomes guests. 4. Parking is available on two floors underground and 1 underground floor. Free parking is available. 5. Nearby Dalmachi Pass Cafe street (3 minutes by car), Cheongsho shellfish town (5 minutes by car) (3 minutes by car), Haeundae Beach (5-8 minutes by car), Songjeong Beach (13 minutes by car), Gwangalli Beach (20 minutes by car)
1. 실내 상세사진과 주변경관은 핸드폰과 카메라로 직접 촬영한 사진으로
일체의 보정을 거치지 않은 원본 사진입니다. (날씨 및 계절 시간에 따라
다양한 경관을 감상하실수 있습니다)
2. 54평의 넓은 실내공간과 1개의 마스터룸과 2개의 일반룸으로 구성되어
있는 고층 펜트하우스 아파트 입니다 ( 전 객실 준비된 침대는 오가닉 바
이오폼 7존 독립 매트리스로 편안한 휴식을 도와드립니다)
3. 입실전 당일 오전 모든 룸의 침구류는 교체되며 욕실, 거실, 주방등 모든
주거공간은 청소가 완료된 상태로 게스트분을 맞이 합니다
4. 주차장은 지하2층, 지하1층 두개층으로 제공되면 무료주차 가능합니다
5. 인근 달맞이고개 카페거리( 차량3분), 청사포 조개구이타운 (차량5분)
미포항 유람선 선착장 (차량3분), 해운대 해수욕장 (차량 5~8분), 송정
해수욕장 (차량 13분), 광안리 해수욕장 (차량 20분)
Interaction with guests
1. Master room with bathroom 1 2. Standard Room 2 3. Shared bathroom 1 (all toiletries soap, shampoo, conditioner, body cleanser, toothpaste) 4. Whirlpool Bathtub 5. Kitchen Irish 4 recognition table 6. living room Italian leather sofa 7. A couch that can be used as a living room 8. 60 inch TV 9. Living room 3 air-conditioners, each with a built-in air conditioner 1 each 6 in total 10. Kitchen Gas Range 6, Electric Injection 2 11. Kitchen dishwasher 12. Refrigerator 13. Multipurpose room washing machine, dryer, two gas stoves 14. 2nd floor outdoor balcony 15. Hair dryer 16. Electrical Port 17. All kitchen utensils (frying pan, pot, bowl, cutlery, knife, chopping board, basic spice container) 18. Life jackets for children, water tube 19. Two lounge chairs 20. Underground parking lot 2 floors
1. 욕실 포함된 마스터룸 1
2. 일반룸 2
3. 공용욕실 1 ( 일체의 욕실용품 비누, 샴푸, 린스, 바디클렌져, 치약 )
4. 월풀욕조
5. 주방 아일랜드 4인식탁
6. 거실 이태리산 가죽쇼파
7. 거실 1인 침대로 사용가능한 카우치
8. 60인치 TV
9. 거실 매립형 에어컨 3대, 각방마다 매립형 에어컨 각1대 총 6대
10. 주방 가스레인지 6구, 전기 인젝션 2구
11. 주방 식기 세척기
12. 냉장고
13. 다용도실 세탁기, 건조기, 가스레인지 2구
14. 2번룸 야외 발코니
15. 헤어 드라이어
16. 전기포트
17. 일체의 주방요품 (후라이팬, 냄비, 그릇, 수저, 칼, 도마, 기본양념통)
18. 어린이 구명조끼, 물놀이 튜브
19. 라운지 체어 2개
20. 지하주차장 2개층
Other things to note
1. Basically guests are allowed to use the facilities independently 2. We will send you a self-check-in message 3. If you have any questions or problems after entering You can contact us by phone. 4. Guests can ask for a visit and arrange after schedule
1. 기본적으로 게스트는 독립적으로 시설 이용 가능합니다
2. 입실 하루전 셀프 체크인 안내 메세지를 보내 드립니다
3. 입실후에도 문의사항이나 문제점 발생시 언제든 메세지나
전화연락 가능합니다.
4. 게스트가 방문안내 요청하시면 일정조율후 가능합니다
---
---
Check in time is 3PM - 2AM (next day)
---
Response rate:
82%
Response time:
within a day
Explore other options in and around Haeundae-gu
More places to stay in Haeundae-gu: