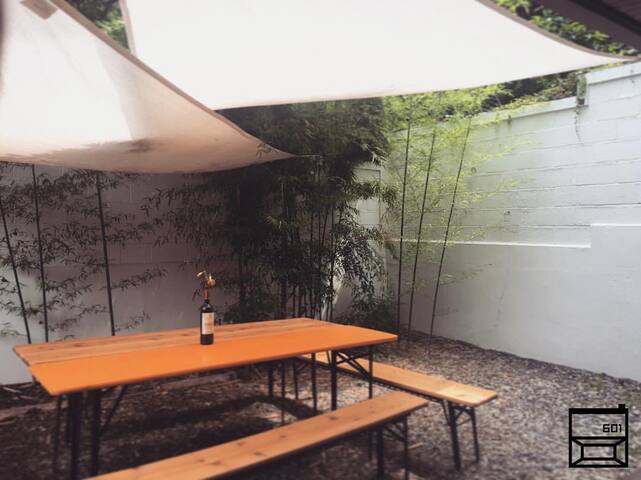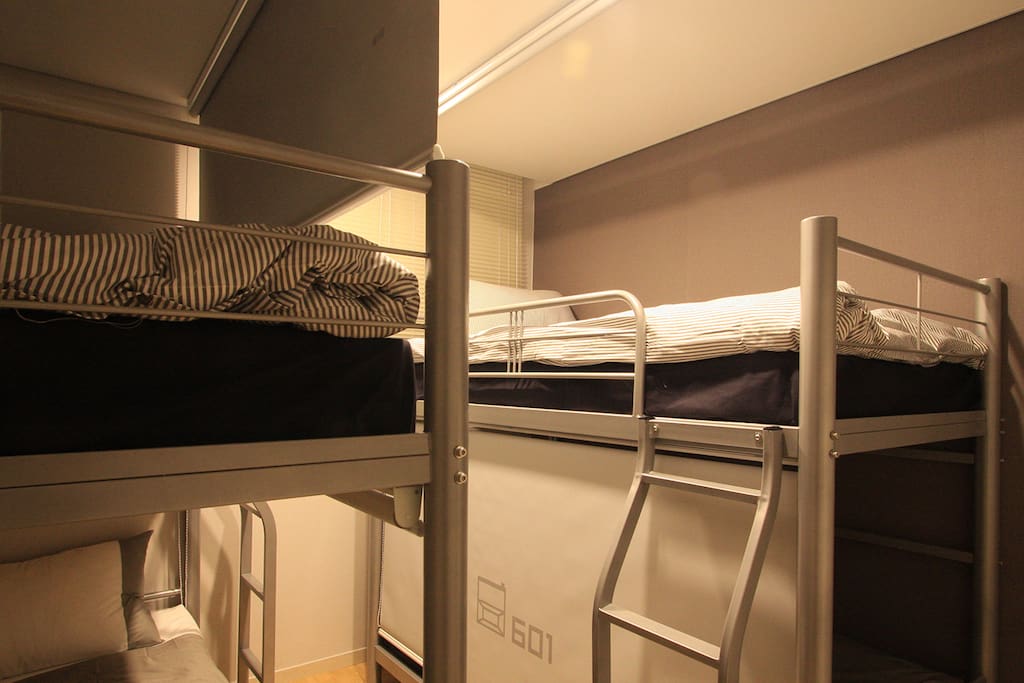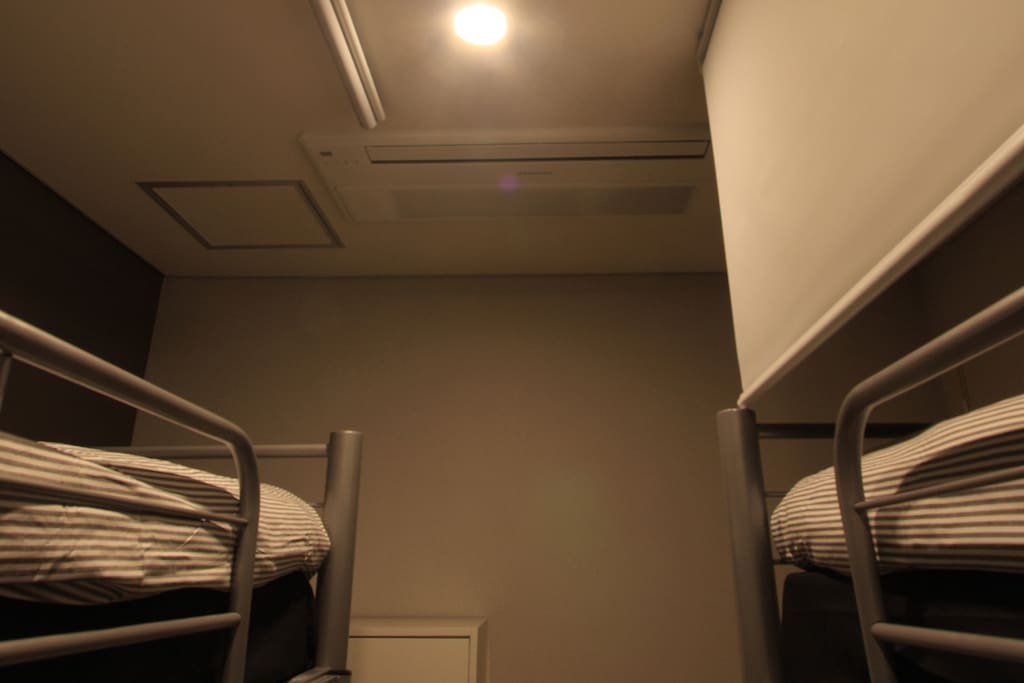 G601 is only 3 minutes away from Eonju Station, 10 minutes from Shin Nonhyeon and Yeoksam station and 15 minutes from Gangnam station on foot.
Located in the safe and cozy residential area in the center of Gangnam, G601 boasts of convenient transportation and special living environment.
The space
A house with a garden, G601 is a guest house designed by 601 friends for 601 friends.
With comfy and snug beds which make privacy even more special, G601 is equipped with stylish and unique design and space which stir the desire in everyone to stay in this lovely guest house.
강남의 마당있는 주택.
601 친구가 601 친구들을 위해 디자인한
게스트하우스 안의 나만의 공간을 만들어주는 침대.
'프라이버시는 더 특별하게, 아늑함은 더 포근하게'
G601에는 누구나 꼭 한 번쯤 머물고 싶은
601만의 감각적인 디자인 공간이 마련되어있습니다.
Guest access
A more spacious shower stall and bathroom
Clean towels newly changed everyday.
Convenient amenities that bring comfort and relaxation for you even when you arrive with no baggage.
With convenience store close by, security system operating 24 hours and fingerprint-recognition doors, this guest house in an easily-searchable location on the map is also famous for numerous postings on various SNS and blogs with full of genuineness and praise.
좀 더 여유로운 샤워실. 욕실.
매일마다 새롭게 쓸 수 있는 깨끗한 타올.
몸만 와도 불편하지 않는 어메니티.
때때로 아쉬우면 바로 옆 편의점도 있고
24시간 보안 시스템에 지문 인식으로 출입하고
601만 검색해도 지도에서도 쉽게 찾을 수 있고
각종 sns와 blog에도 진정성 가득한 포스팅이 많은 게스트하우스.
Interaction with guests
Friends who come to Guesthouse G601 are always special.
G601 is full of relaxed and pleasant laughter in the bustling Gangnam and in the heart of busy Seoul.
A601 is a membership agit where friends with 601 membership bring even more joy and fun.
게스트하우스 G601에 오는 친구들은 늘 특별합니다.
복잡한 강남 그리고 바쁜 서울에서
나른하고 유쾌한 웃음이 가득한 G601.
그리고
601 membership 친구들이 늘 함께해서
더 신나는 멤버십 아지트 A601.
---
---
Not safe or suitable for children (0-12 years)
Check in time is 3PM - 10PM
---
-비키니 입은 채 해변 까지 1분 거리였으면... seconds from the beach -해운대 유일의 비치가 보이는 Guest House 601 Only Guest House in Busan with Heaundea Beach View -해운대 어디까지 가봤니? Where else in the Haeundae, have you been to? -게스트하우스 어디까지 가봤니? Which Guest Houses have you been to? -바다전망이 있어좋고 …
Languages:
English, 한국어
Response rate:
100%
Response time:
within an hour
Explore other options in and around Gangnam-gu
More places to stay in Gangnam-gu: