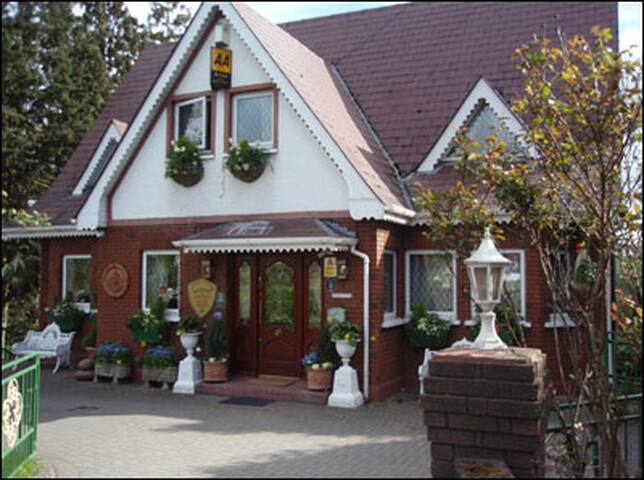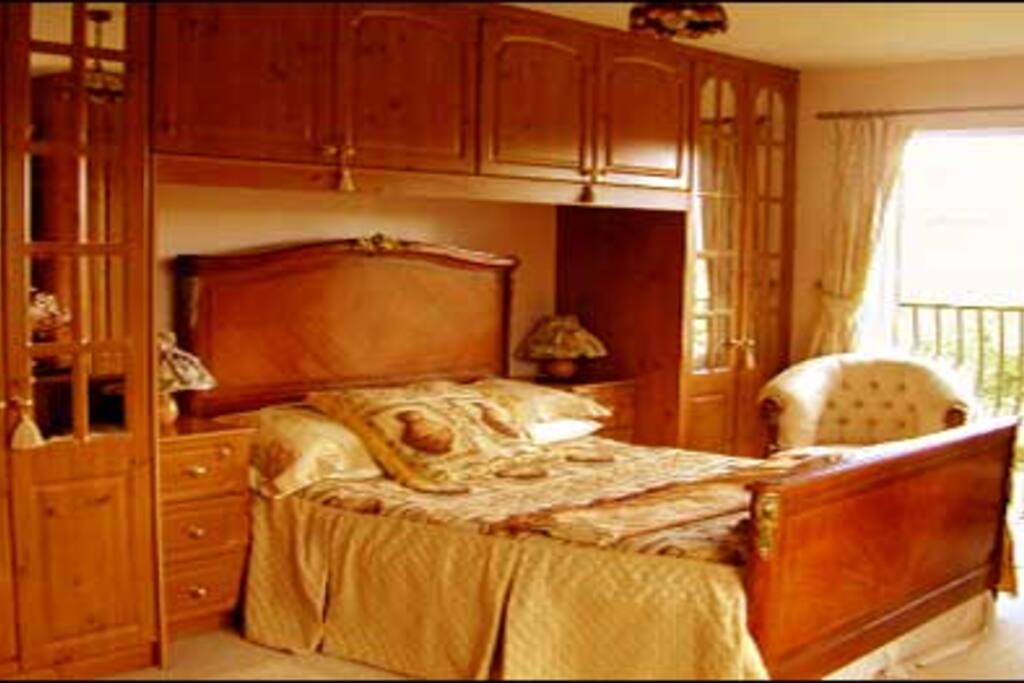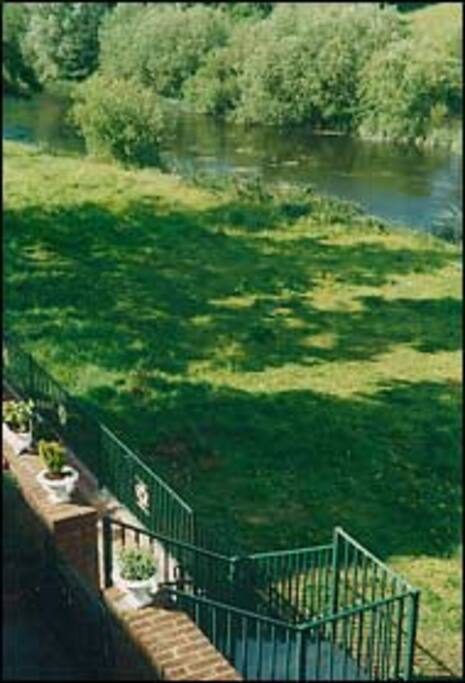 Killyon is a beautifully appointed 6 bedroom Guesthouse, located on the banks of the Boyne, in Navan, County Meath, Ireland. Killyon Guesthouse accommodation is rated to 4-diamond standard by the AA and is also recommended by the Michelin Guide.

The space
Killyon is a unique and charismatic guesthouse on the banks of the river Boyne in Navan. Famed for its beautifully decorated rooms, fantastic breakfasts, opulent garden and warm welcome it is an ideal place to stay when visiting Ireland.
Guest access
Wifi, TV, Phone, Breakfast included
Interaction with guests
Happy to help and provide recommendations on what to do in the area
Other things to note
Each room sleeps 2 -3 people max.
---
---
A front door key will be provided at check in so you can come and go as you please!
---
This is a lovely little oasis next to the river on a very busy main road. But once inside, the noise mostly drops away. The hosts are warm and welcoming. My room was a private corner down in the basement area, very quiet and the bed and linens were most comfortable. This is a family home and it feels like it, with photos of the family in the sitting room and lots of cherished memorabilia on display. The breakfast is killer: fresh fruit, homemade breads and hot meats, fish or eggs to order. Just don't park down at the bottom of the steep driveway unless you possess a fearless heart and excellent driving skills :-) Turns out that the space outside the gates on the level are very secure.
---
Prior to our arrival communication was excellent. Sheila and her husband made us feel extremely welcome. The house is wonderfully decorated and clean. When we visited there was an explosion of flowers in the garden. Sheila gave us some additional suggestions for finding the house, but it was not difficult. GPS found it with no trouble. Breakfast was excellent. Especially the homemade carrot cake. Perhaps most importantly, Sheila has a wonderful dog. We visited him in his kennel outside the house and he greatly enhanced our stay.
---
Shelia and Michael were great hosts. They both made us feel very welcome and made sure our stay was comfortable. They have a lovely house and our room suited us just fine. Breakfast was excellent, it was our first breakfast in Ireland and was delicious. We enjoyed chatting with Michael and the other guests. We'll stay there again next time we're in the area.
---
We arrived to find out, only once Sheila had shown us the rooms, that she did not have the amount of rooms/beds that we had booked. Her reply to this was that the guest who had one of the rooms we were meant to have, had wanted to stay on another night as they were in the midst of a project and she had decided to let them stay - at our expense as I had booked & paid for the 12 beds months before. We received no apology or help/support in working out where we were going to sleep that night. My American friends were angry and shocked, which also made them feel vulnerable. The rooms on the lower floor were damp and one of the women, a medical doctor, refused to sleep down there. They had a dehumidifier on in the hall downstairs and yet did not accept it was damp although the smell of dampness was strong. The house overall smelt strongly of furniture polish. It was a shame really as the breakfasts were very good. I had asked for my room not to be 'done' on the 1st morning after we arrived and came back in the evening to find that the bed had been tidied up - this made me feel strange, to say the least. Would I stay there again or recommend it to anyone? No. Amantha
---
Beautiful bed and breakfast. Spacious room for the three of us. Upon arrival, we were welcomed by the host, given a quick tour of our room and the property and was was given directions to a local restaurant for dinner. In the morning, we had various options for breakfast and everything was delicious.
---
Sheila and her husband are very kind and caring hosts. You won't miss anything - clean rooms and bathroom facilities, the biggest breakfast (with various choices what to eat) I've seen in ages, a lovely little garden down to the river. It is a bit of a walk into town but nothing too bad, and from there on you can go i.e. to Newgrange or Trim to visit historic monuments. I was very lucky to have been allowed to stay one night longer than my original booking said, it certainly didn't seem to be a problem for Sheila to accomodate me longer. I'm grateful for that and would surely stay again if I come back.
---
Killyon is an award winning guest house on the banks of the historic River Boyne. Located conveniently close to the main Dublin N3 road, Killyon provides the perfect accommodation base for all types of visitor. Whether you are engaged in business in Dublin or the North-East,…
Response rate:
70%
Response time:
within a day
Explore other options in and around Meath
More places to stay in Meath: