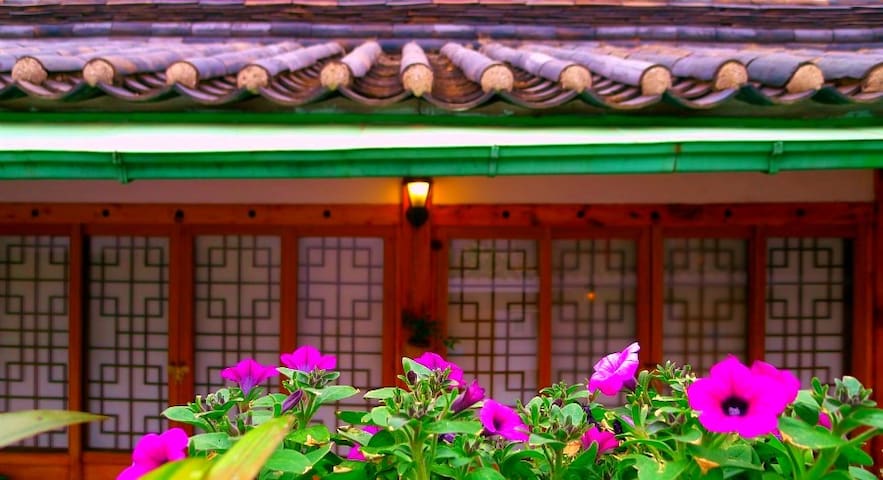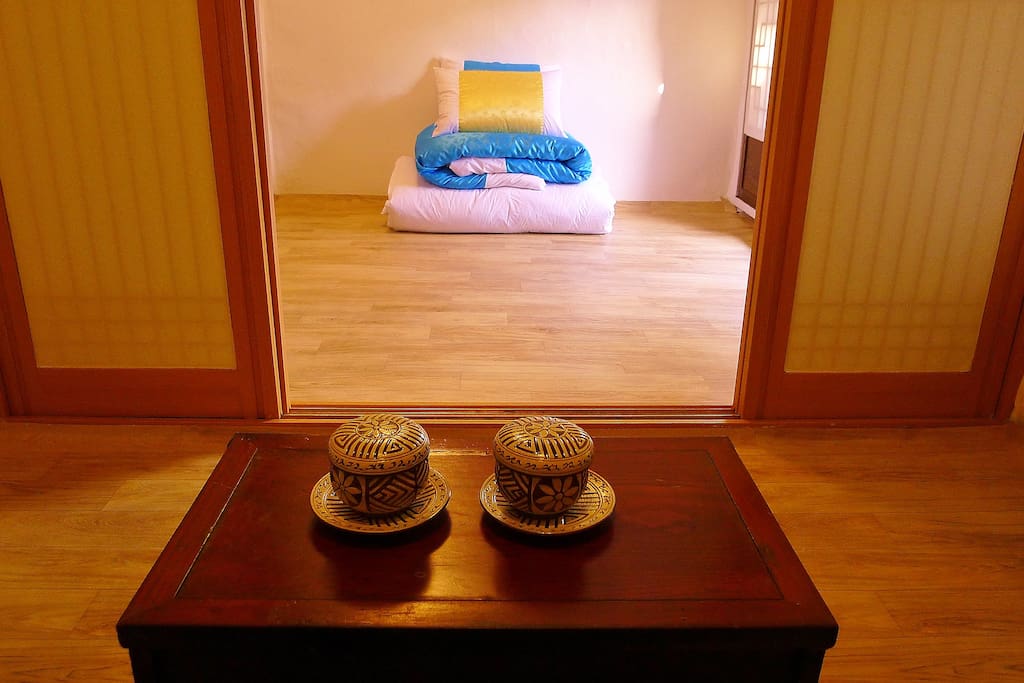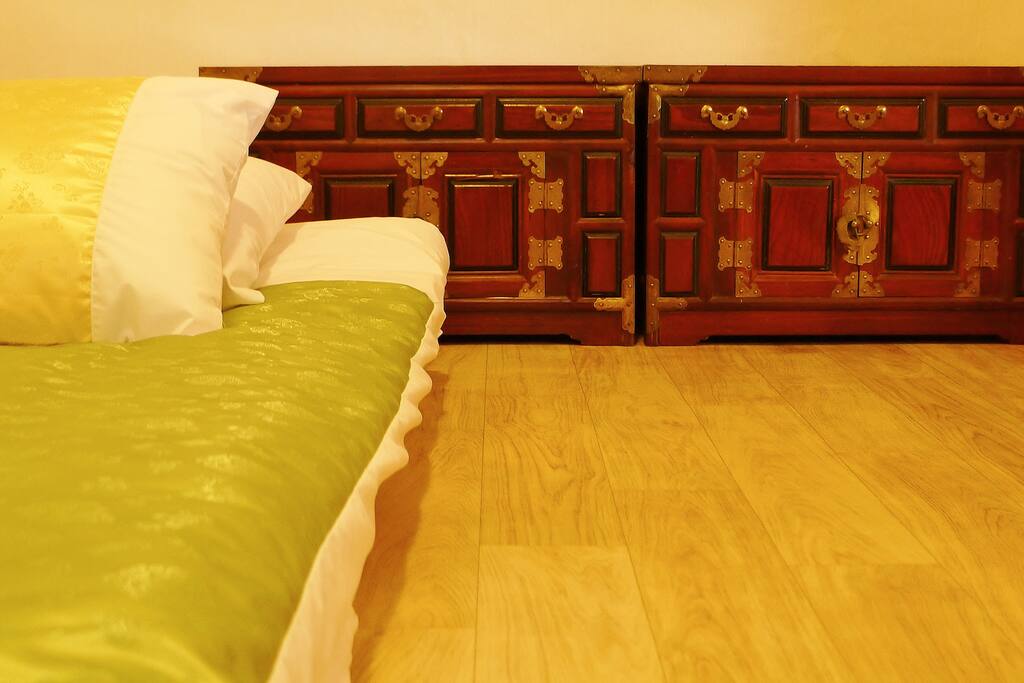 It is a traditional Korean house in Bukchon Hanok Village in Gahoi-dong, Jongno-gu, the center of Seoul, Korea. Come to my house. The size is small and simple but it is a place where you can rest comfortably like home by having a 24-hour kitchen, a free washing machine, a mini garden and an outdoor table according to the principle of " There are 3 different types of rooms available to choose from, depending on the type of traveler. There are 4 rooms in total, but there are 4 bathrooms and restrooms. Samcheong-dong, Insa-dong, Gyeongbokgung, Changdeokgung, and Gwanghwamun are nearby, so you can easily visit all parts of Seoul and have been traveling around the world for many years. We are.
고도 서울의 중심지, 종로구 가회동 북촌한옥마을에 있는 전통 한옥가옥입니다.한국의 전통적 멋을 느껴보고 싶으신 분들! 저희집으로 오세요. 규모는 아담하고 소박하지만 '여행자를 중심에!'라는 신조에 따라 24시간 이용 가능한 주방, 무료 세탁기, 미니정원 및 야외 테이블을 구비해 두어 내 집처럼 편안하게 쉴 수 있는 공간입니다. 총 3가지 종류의 객실 4개가 준비되어 있어 여행 인원에 따라 알맞은 객실을 선택할 수 있습니다. 총 4개 객실의 아담한 규모지만, 욕실 및 화장실이 총 4개가 준비되어 있어 공용이라도 불편함 없이 이용할 수 있습니다. 삼청동, 인사동, 경복궁, 창덕궁, 광화문 등이 인접해 있어 서울 곳곳을 편리하게 찾아갈 수 있고,수년간 세계를 여행해 온 주인장이 운영하고 있어 서울 혹은 북촌한옥마을을 찾는 여행자들의 사랑방 구실을 하고자 항상 노력하고 있습니다.

Check-in is anytime after 2PM
대학교 때부터 수년간 기회 있을 때마다 여행을 즐겼습니다. 오랜 동안 직장생활을 하다 앞마당에서 하늘을 보고, 따뜻한 태양빛이 내리쬐는 옥상에 빨래를 널고, 앞마당에 꽃을 키우는 여유있는 삶을 살기 위해 북촌한옥마을에 위치한 한옥으로 과감히 이사를 와서 게스트하우스를 오픈, 현재는 게스트하우스 주인장으로 살고 있습니다. 현재는 세계 각국에서 온 수많은 여행객들과 잡담하느라 매일매일이 바쁜 이 여자! 저와 함께 수다나 떨어볼까요?
Response rate:
100%
Response time:
within an hour
Explore other options in and around Jongno-gu
More places to stay in Jongno-gu: