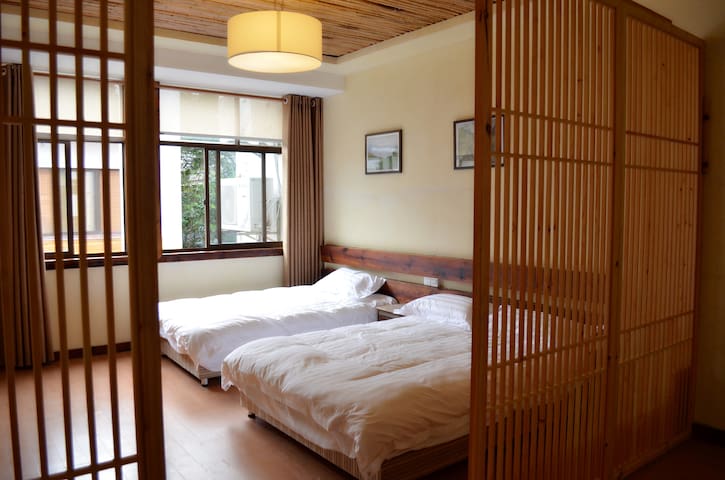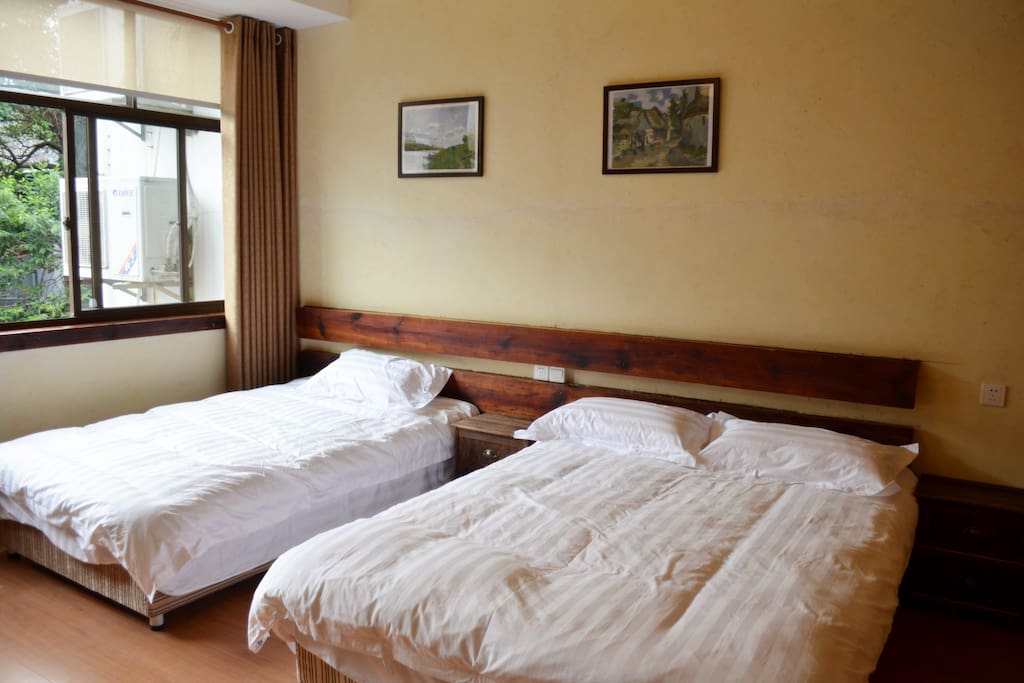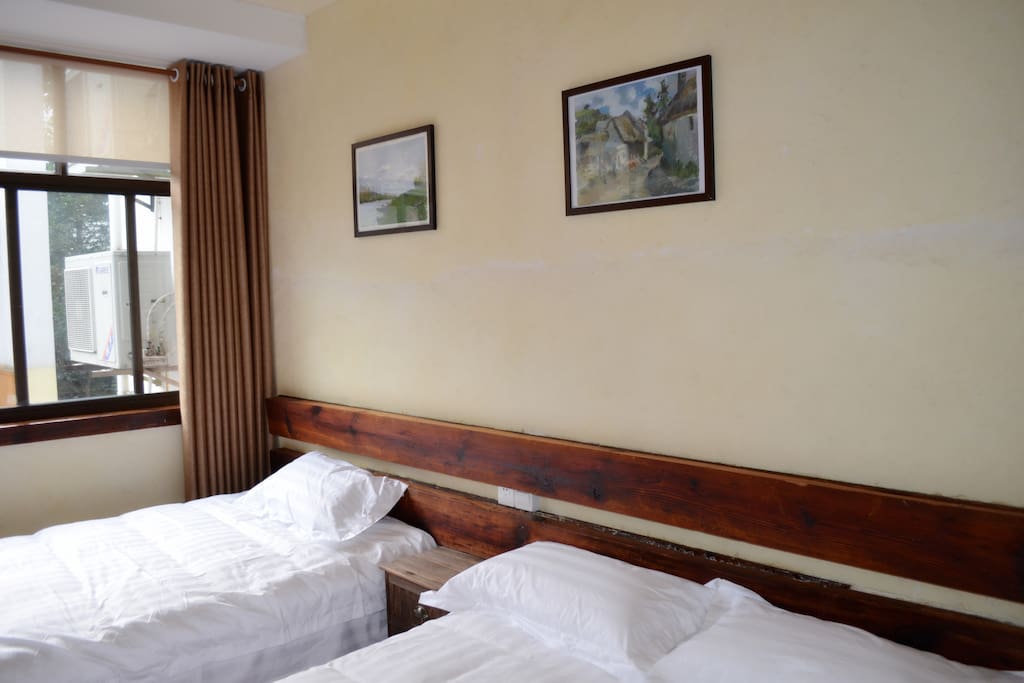 Hongyan stay: Jun listen to Hongyan sound, Su Su End of the World. Evening in the evening, habitat intermittent ocean water. This is difficult to calm, is washed open the fog, darkness before bed month. Clear liquid to stay drunk custard, stone lock off off the sound, stay hard to find office. The source is located in Nanxun scenic area south gate next to the 20-meter walk distance to reach the scenic area, through a wooden bridge is Zhang Shiming old home, turn left to reach the small lotus village, Ka industry library. You can the next morning, walk to the Ka Yip Library to drink a cup of tea, exposure to a hundred years old tree, breathing Qinglie air, cicadas called birds, enjoy the rare leisure time. After drinking tea, marching dawn to the champion building, eat a bowl of Nanxun characteristics double cross. And then start the day trip. We also suggest that you can buy tickets into the attractions to see, once the wealthy Nanxun town, with other different scenery, the atmosphere of the garden, Western-style dance halls, there are numerous TV lens appears Miss House, are worth A look. Night falls, like the lively you can go to the East Street casually pick the bar to sit, see a room hustle and quiet outside the window into one. If you are too quiet, it would be better to return to Hongyan stay, and I washed a bowl of tea, talk about those old population, a hundred years ago Nanxun. Location: located in Xiangmen Street, located in Nanxun scenic South Gate entrance next to. 20 meters straight to reach the scenic area. Room in the 2nd floor, up to live 5 people, more suitable for friends travel or family travel. Return to the natural decoration style, simple and comfortable. Peripheral: coffee shop, hotel, bar, bank ATM machine, supermarket, convenient and quick. Downstairs can be free parking, travel more peace of mind.
鸿雁留:君听鸿雁响,肃肃天涯。晚间相送迟,栖迟洋水间。此意难平,便是冲开了楼台雾,暗度了床前月。清液留醉羁旅人,石锁关住断鸿声,留步难寻处。
房源:本房源位于南浔景区南门旁,20米的步行距离即可到达景区,走过一座木桥就是张石铭旧居,左拐即可到达小莲庄、嘉业藏书楼。您可以第二天清晨,步行去嘉业藏书楼喝一杯早茶,置身百年老树中,呼吸着清冽的空气,蝉鸣鸟叫,享受难得的清闲时刻。喝完茶,踏着晨曦去状元楼,吃一碗南浔特色双交面。而后开始一天的行程。我们也建议大家能买票进景点看一看,曾经富可敌国的南浔镇,有着与别处不同的风景,大气的庭园,西式的舞厅,还有无数次电视镜头出现的小姐楼,都是值得一看的。夜幕降临,喜欢热闹的你,可以去东大街随意挑家酒吧坐一坐,看一室喧嚣和窗外的静谧融为一体。倘若你喜静,倒不如回鸿雁留,和我冲一碗清茶,聊聊那些老人口中,百年前的南浔。
位置:房源位于象门街,地处南浔景区南门入口旁。直走20米即可到达景区。房间在2楼,最多可住5人,更适合朋友结伴出行或家庭出游。回归自然的装修风格,简单舒适。
周边:咖啡馆,饭店,酒吧,银行ATM机,超市,方便快捷。楼下可免费停车,出游更省心。
Always communicate through Airbnb
To protect your payment, never transfer money or communicate outside of the Airbnb website or app.
Check-in time is 2PM - 10PM
Explore other options in and around Huzhou
More places to stay in Huzhou: