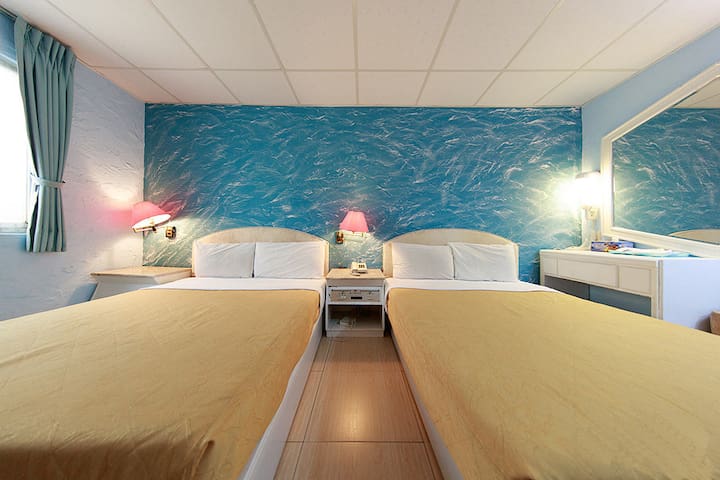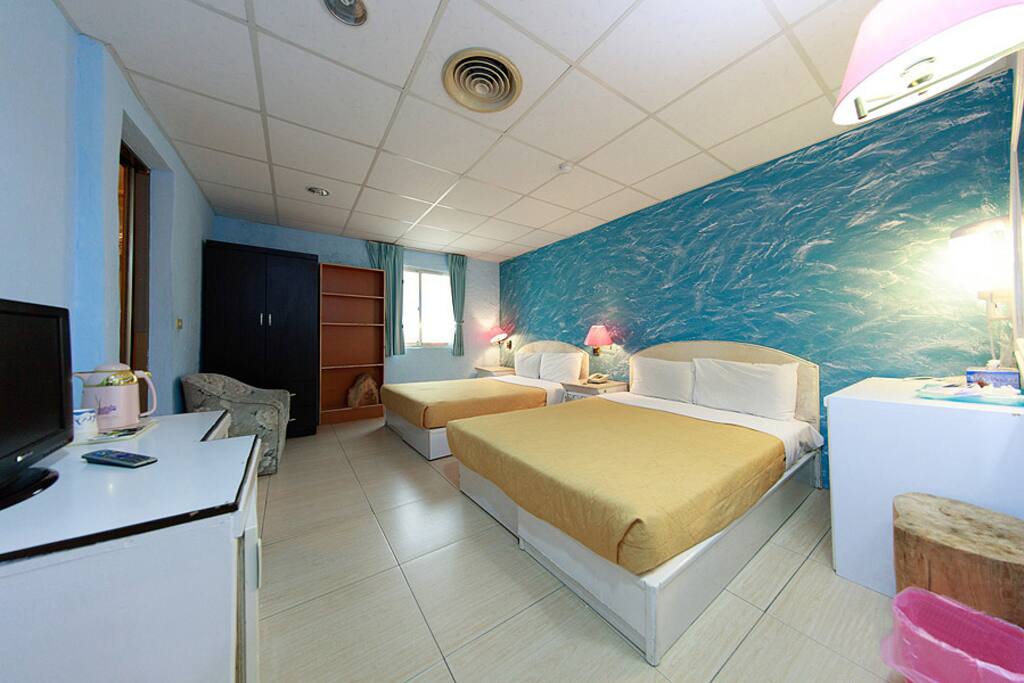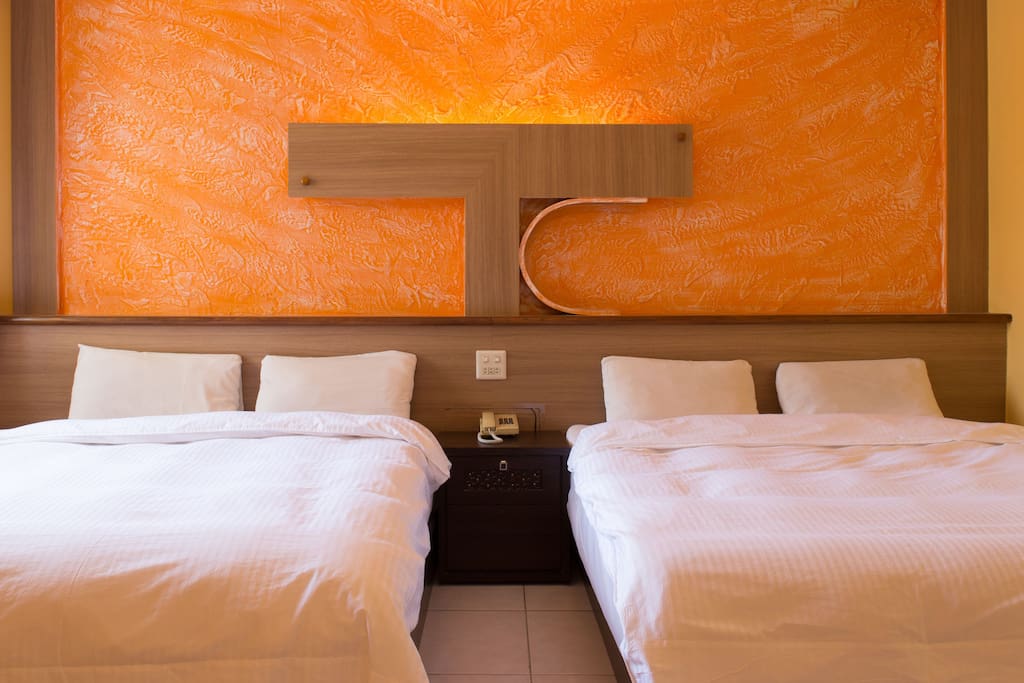 Kenting Dajianshan Hotel, simple and vintage style, feel this atmosphere and soul resonance can arouse the deep heart of each person. The hotel upholds the customer-oriented thinking, in order to meet the needs of travelers, special development couple standard double room, family standard triple room, exquisite family four-person suite, luxury family six-suite and most students favorite Group suites and other products for your choice. Do you dream of living next to the mountains? Your longing for the vast expanse of the ocean? As long as staying at this hotel, open the window to hand over; is a body, heart, spirit can be completely relaxed, find the place to lose the beautiful memory. Dajianshan Hotel is located on the right side of the archway of Kenting Forest Recreation Area (the first 50 meters of Kenting McDonald's). It is the center of Kenting's various scenic spots and the gateway of Kenting Street. It enjoys convenient transportation and beautiful scenery. Open your window to view Steep Dajianshan and the vast Great Peninsula steppe. Dajianshan Hotel in addition to accommodation, there are cool water activities, cool sea water, can accompany you to spend a happy holiday, leaving beautiful memories. Dajianshan Hotel offers impeccable service and all you require when traveling on average. To make your stay more comfortable and convenient, the property comes with free WiFi, ticket sales, valet parking, 24-hour front desk service and luggage storage for all room types. Dajianshan Hotel is a smart choice for travelers to Kenting, offering a relaxed and hassle-free stay every time. What are you waiting for?
墾丁大尖山飯店,樸實復古風,感受此種氣氛和心靈共鳴能喚起每人深層的心。
本飯店秉持著以客為尊的思維,為滿足各位旅客的需求,特開發情侶標準雙人床房、家庭標準三人床房、精緻家庭四人套房、豪華家庭六人套房及最受學生喜愛的團體套房等產品供撰擇。
您夢想與山比鄰而居?您嚮往大海寬廣無際的美景?只要下榻本飯店,打開窗戶垂手可得;是一個身、心、靈可完全放鬆,找回遺失美麗記憶的處所。
大尖山飯店位於墾丁森林遊樂區牌樓右側(墾丁麥當勞前50 公尺),是墾丁各風景區的中心位置,也是墾丁大街的街口,交通方便,風景尤其優美,打開您的窗子,即可眺望峻峭的大尖山和廣大的大尖山草原。
大尖山飯店除了住宿之外,還有清涼的水上活動,清涼的海水,能陪您度過快樂假期,留下美麗的回憶。
大尖山飯店提供多種多樣的設施,令您在墾丁期間的旅程更豐富。
為了給客人提供更舒適和更便利的服務,住宿配備了所有房型皆附免費WiFi, 票劵代售服務, 代客叫車服務, 24小時前台服務, 可寄放行李。
大尖山飯店是來墾丁探索城市魅力,放鬆身心的理想住處。
還在等什麼呢…趕快來當墾丁人吧
Check-in is anytime after 3PM
大尖山飯店位於墾丁森林遊樂區牌樓右側(墾丁麥當勞前50 公尺),是墾丁各風景區的 中心位置,也是墾丁大街的街口,交通方便,風景尤其優美,打開您的窗子,即可眺 望峻峭的大尖山和廣大的大尖山草原。 大尖山飯店除了住宿之外,還有清涼的水上活動,清涼的海水,能陪您度過快樂假期, 留下美麗的回憶。 搭乘公車請至墾丁牌樓站下車,往前25公尺即可在左邊看見大尖山飯店招牌
Response rate:
100%
Response time:
within an hour
Always communicate through Airbnb
To protect your payment, never transfer money or communicate outside of the Airbnb website or app.
Explore other options in and around Hengchun Township
More places to stay in Hengchun Township: