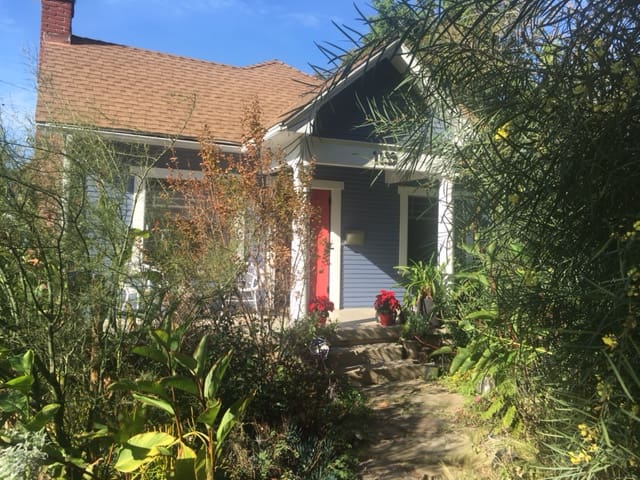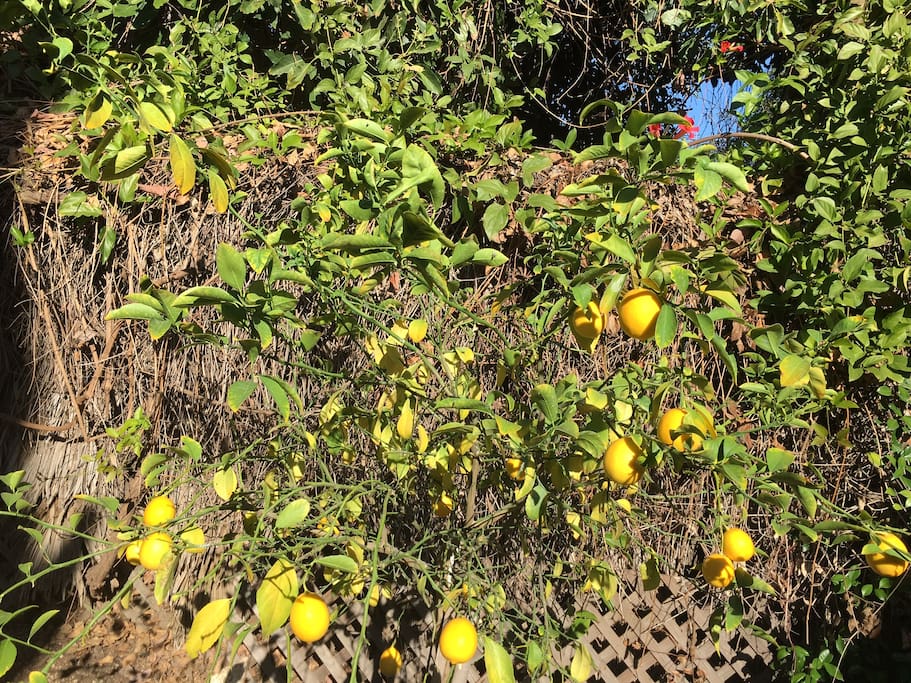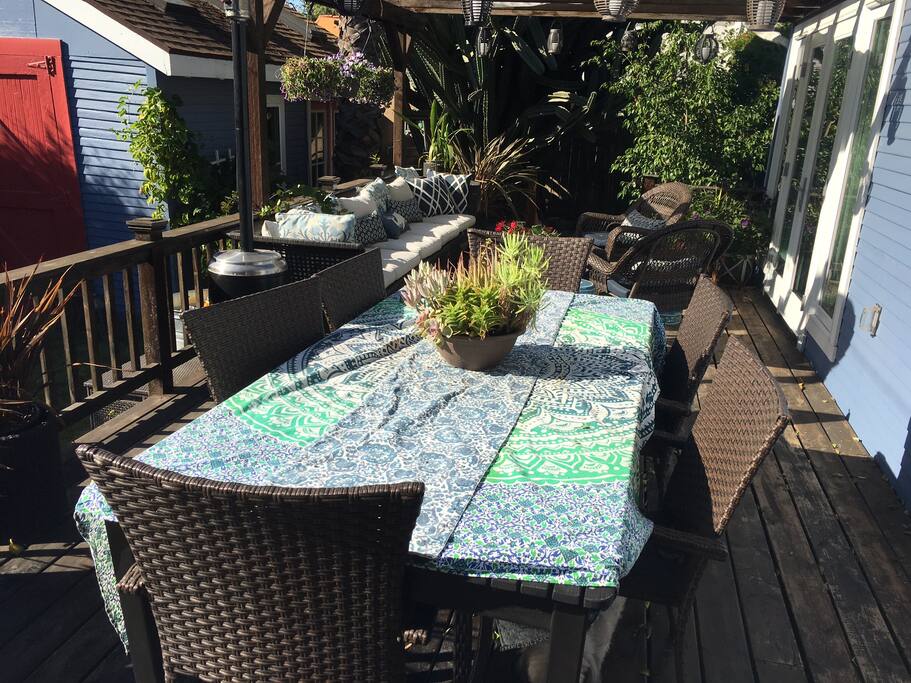 Light-filled craftsman in garden oasis
Oasis on a quiet horseshoe street lined with jacaranda trees. Lovely garden path leads you to a magical, light-filled craftsman. Kitchen has all the amenities. Master suite is perfect for romantic getaways. Long, 27-foot deck is great for entertaining. This is a very special place.
This is a fantastically walkable neighborhood. Four minute walk from our jacaranda-lined street to Trader Joe's, less than ten minute walk to two neighborhood parks, one with a running track and exercise machines, the other with cool old Russian guys playing chess and backgammon next to a beautiful playground, tennis courts, and basketball hoops. Great restaurants, shops, the classic Formosa Tavern (think LA Confidential) and Jones bar and restaurant. A great neighborhood.
You're a five- to ten-minute walk to dozens of great restaurants, bars, shopping, including Trader Joe's, Sprout's, and Ralph's. For farther afield, the 704 Rapid will take you all the way to Santa Monica, going west, or to Chinatown, heading east. On the corner of La Brea and Santa Monica (three blocks away) you can catch the shuttle or metro to Hollywood and Highland, in the middle of the Walk of Fame, and where you can catch the Red Line subway to all points of the city.
---
---
Check in time is 2PM - 10PM
---
Our stay was absolutely wonderful from beginning to end. The house was just perfect for us - enough room, adequate privacy, parking, and access to shopping and to other areas of LA. We LOVED the house! It is just beautiful, inside and out. The beautiful gardens were great to take in and also added a level of privacy from neighbors and street traffic that was fantastic. It was perfect for my family. We also had room and beautiful space to invite friends over for dinner. Additionally, Andrew was warm and welcoming from the moment we booked the house until the moment we departed. He was very helpful and accessible despite being out of town. We plan to book again if we can the next time we visit LA. Thank you Andrew!
---
There was nothing about our stay at Andrew´s place that was not to love. Other than the fact that it had to come to an end, like all things! We felt at home from the minute we entered, and that feeling got stronger the longer we stayed. Fabulous! The location is also perfect, in a quiet, but so well connected neighbourhood. Will we be back? Any time, as long as the hosts (that we almost feel like we know like friends) will let us! hege
---
We had a great stay, it was a difficult find for an affordable 3 bedroom place with convenient parking and this hit the spot. Our favorite feature was how quiet the house was for being close to some busy streets. It made it easy to relax and the back deck was great for enjoying a glass of wine with some conversation. What kept me from giving 5 stars was the absence of a shower curtain in the 2nd bathroom, so we were forced to use it as a powder room only. It was inconvenient having to share the master bathroom for showers. Also, a hair dryer would be an added bonus. Overall, convenient to location to some local establishments and somewhere I'd consider renting again for another visit.
---
Explore other options in and around West Hollywood
More places to stay in West Hollywood: