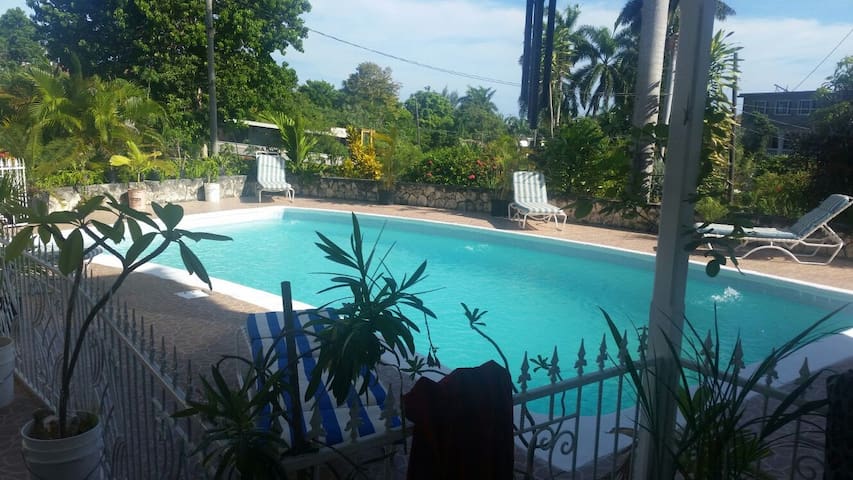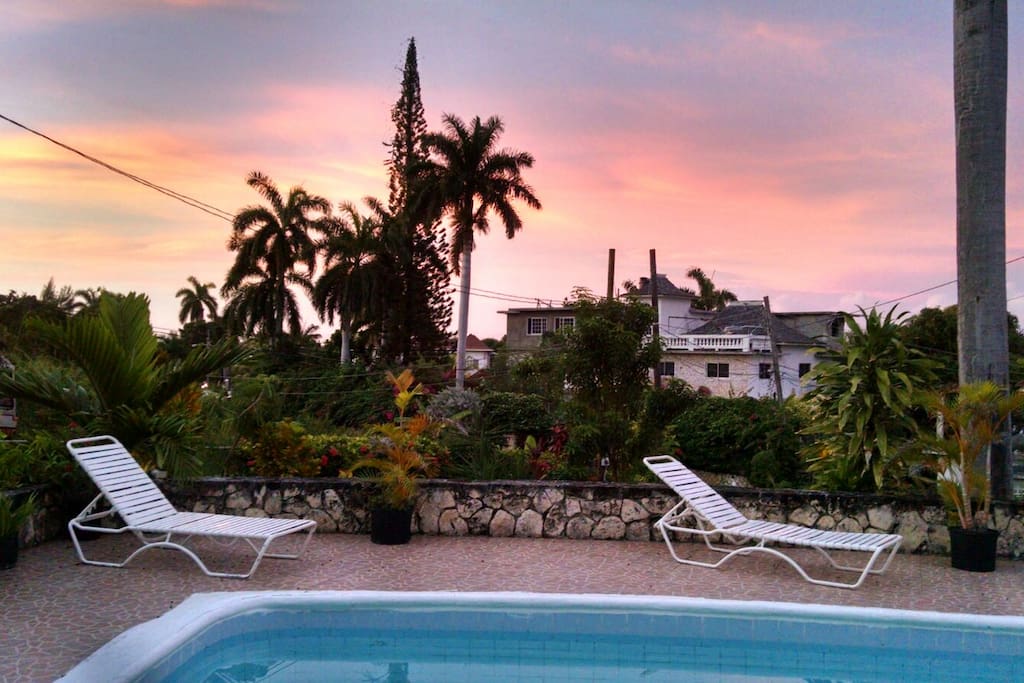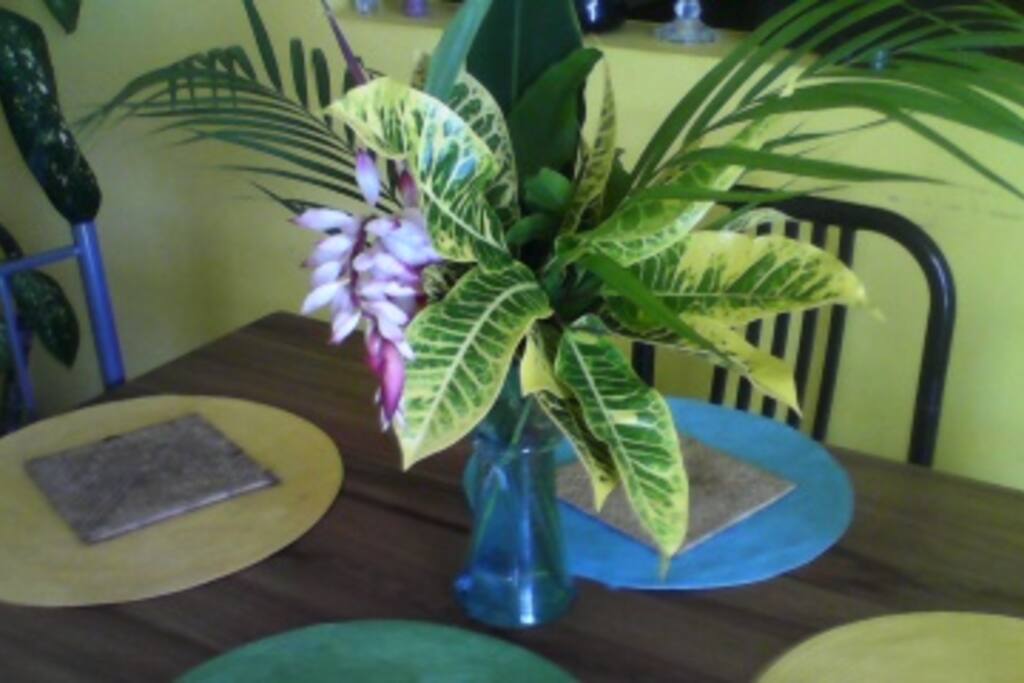 This is a three bedroom three bath apartment with a fully equip kitchen great space all around. You can rent one room or the complete apartment it is really up to you a private yard. And is just 10 minutes to everything 8 minute to the airport and all shopping.
View of the golf course from the pool deck. Once you are here you can relax by the pool or go for a walk around the area. This villa is a family setting and has a day care on the property for those who being the little's ones with them.
---
---
Check in time is 2PM - 8PM
---
BEWARE!! READ ME BEFORE BOOKING!!! THEN RUN!!!!! These hosts are liars, scammers and destroyed my vacation with my family. I initially booked with the husband (Christopher) after he told me to confirm with him that I was gettimg this villa because he was holding it for me. Soon after I purchased it, I received a call from his wife (Alene) stating that she made an outside arrangement and the villa wasnt available. She then offered me a villa with a pool that didn't work or a larger villa that I would have to pay extra for. I contacted air bnb to report the incident because we had already purchased our airline tickets to go. It was me, my two sisters, and my cousin attending a wedding. Christopher later contacted me to tell me his wife made was incorrect and that they were upgrading us for the first two nights because they made a mistake and sent me the link to the bigger more pretty villa. It was beautiful and although it was an inconvenience to move between two locations, we agreed. I made these reservation in early spring. I checked back in on air bnb with Christopher in july and i was reassured that everything was in place and they were waiting for us. I contacted them the night prior to our departure for the address to provide it to my cousin because he was leaving on a later flight. They gave it to us and offered to pick us from the airport. We agreed and were grateful. We were greeted by Alene who told us to come to the car so we can "discuss this" When we get in the car, she tells us that the family that was in our accommodation villa missed their flight/had a standby flight and werent able to leave so they were droppung us off at a two bedroom apartment. I told (URL HIDDEN) "This is something you had the opportunity to tell me yesterday. But you waited for me to get in this country so now we don't have a choice. If they messed up they need to be dropped off the apartment and we're entitled for what we paid for and what we were promised." She told me that this was my fault. I wasnt supposed to be able to book the villa and accused me of booking on a site like (URL HIDDEN) I told her that's stupid. Why would i book on another site but maintain correspondence through air bnb... Doesn't make sense right? I know. She then basically told us that if we don't take this apartment, she would take her money back and there was nothing else she can do to help us. After realizing I had more ich communicating with a brick wall, I demanded to speak to her husband. He completely flipped the script ob the phone and told me this isnt as bad as im making it out to be. I really wanted to slap...
Response from Alene Or Christopher:
Hello Cermantha I do and I did apologize for the strew up I paid for a two bedroom apartment and a one bed room apartment for you and your family/friends I will never put a guest out on the streets to except another I know you did not see it my way for this I do apologize. In the beginning you did try to book on another site and then you when to this site and used the Instance booking, that was my mistake by not closing those dates on my calendar; however I still tried to accommodate you. I told you that I would put you in another villa which was a upgrade free of charge but could only put you there for two nights because of another booking and your last two nights would be at the villa you booked for ($89.00) USD per night. You did agree before you arrived. However that did not work out. This issue came after you where on your way, so we needed to make sure you got a nice place for the first two nights as I said earlier I paid ($620.00) out of my own pocket to accommodate you and your party, for the first two nights which was not a problem me. However your last two nights you would spend at the very villa you booked and I also reimbursed you ($350.00) dollars of your money back that you paid. you only paid ($380.00) total for your stay. So on the first two nights you got two apartments free day passes to the beach for your group which is normally ($20.00) USD per person times five that's ($100.00)USD value and free breakfast as well for all five of you... So based on these statics I tried to do right by you my loss was ($1000.00)USD cash.... for a trip that I would have made 234.00 after all expenses and you still complain about the thirty dollars that was not reimbursed which covers all other fees in which I told you... So other then your plane tickets and food your four nights in Jamaica was totally free of cost to you and all expense to include the airport pickup and drop off was paid my us. Again I do apologize for the problems we caused you to have we did try to make you happy these things do happen but I was not going to put good guest out with no place to go that's just wrong and I did pay for this issue your trip was a total loss to me and that's okay you as a guest was more important... I was hopping that you would understand...
---
Lets start with the pros: Alene communicated well. She arranged for us to have the same driver through out our stay and Collie was absolutely wonderful. I can't say enough good things about him. Whatever need I expressed she was able to comply. I so appreciated that because we were in Jamaica for a wedding. Upon our arrival, she cooked dinner for us and had lunch prepared. Lunch was tuna fish sandwiches and salad. The cost for dinner was $200 for 7 people and lunch was $100. Apparently food is pretty expensive. Wish we could have had the leftovers for the next day. I did feel safe on the property. Cons. The property is not exactly as it is described. There are not air conditioners in all rooms. The swimming pool was not clean so my family didn't try to use it anymore. There were not enough fans. During our stay some very noisy, like to party all night guest came which made it hard for us to sleep. Overall, it was an okay experience.
---
I am an Jamaican born my husband is an American who travels a lot, me not so much I love my island of Jamaica and want to share my experience and villa with you soon. I have been too many Caribbean island and had lots of fun so come to Jamaica and have lot of fun with me. What ev…
Response rate:
100%
Response time:
within an hour
Explore other options in and around Montego Bay
More places to stay in Montego Bay: