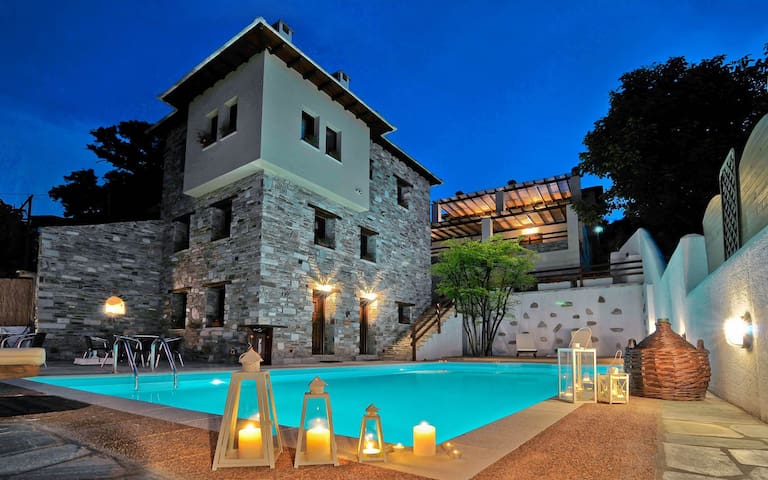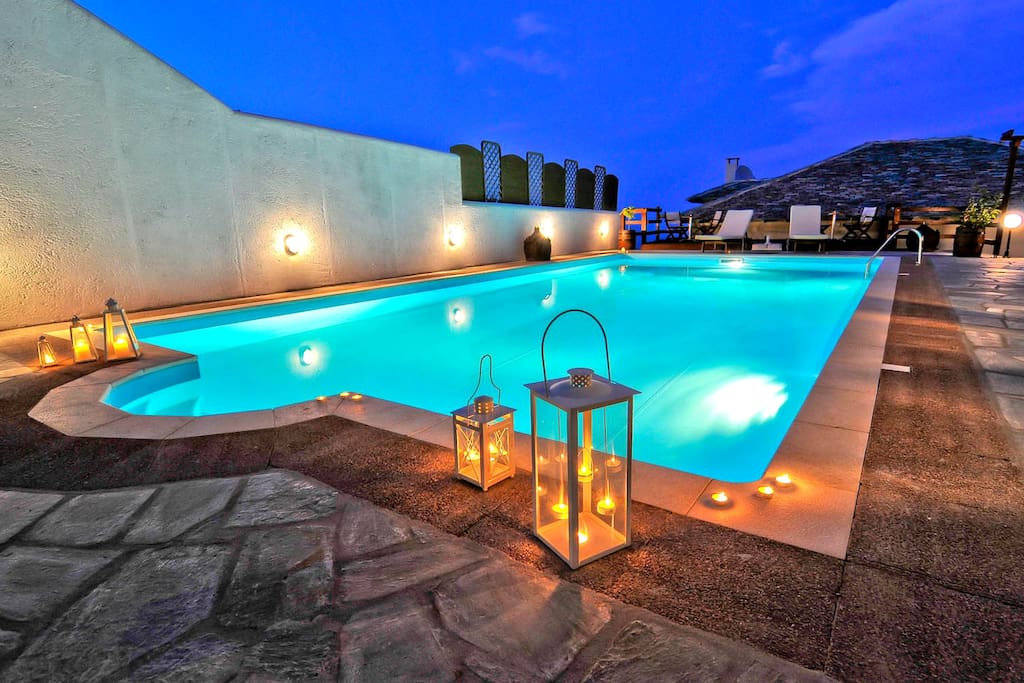 Residential Size: 84 sq.m. Spacious, 2-floor apartment with 3 bedrooms and a kitchen with dining area. The 2 bedrooms on the top floor have a shared bathroom while the first floor room has its own bathroom. The rooms can accommodate two (2) to six (6) people. All rooms have a fridge, kettle, flat sat tv and radio, internet, fireplace, heating, air-condition, telephone, two bathrooms, hairdryer, and a fully equipped kitchen on the 1st floor.
Μέγεθος Κατοικίας: 84 τ.μ. Ευρύχωρο, διώροφο διαμέρισμα με 3 υπνοδωμάτια και κουζίνα με τραπεζαρία. Τα 2 υπνοδωμάτια στον τελευταίο όροφο έχουν κοινό μπάνιο, ενώ το δωμάτιο στον πρώτο όροφο έχει δικό του μπάνιο. Τα δωμάτια μπορούν να φιλοξενήσουν από δύο(2) έως και έξι(6) άτομα. Όλα τα δωμάτια διαθέτουν ψυγείο, βραστήρα, Flat Sat Tv & Radio, Internet, τζάκι, θέρμανση, air- condition, τηλέφωνο, δύο μπάνια υψηλής ποιότητας, σεσουάρ μαλλιών, ενώ στον 1ο όροφο υπάρχει και πλήρως εξοπλισμένη κουζίνα.
Guest access
Petradi in Kalamaki, Pelion, which is ideal for both summer and winter holidays in Pelion, you will find it in the following ways: Short trip through Milies. Leaving Volos, we follow the signs for the traditional seaside village of Agria and then we pass the villages of Lechonia, Platanidia, Malaki, Gatzea, we pass Kala Nera and about 3 km after we find a sign to Milies. Turn to Milies and 7 km continue outside the village towards Tsagarada. At the junction we meet about 7 km after Milies we turn left towards Tsagarada. After 3 km we find Kalamaki and on our right. This route is shorter for the northeastern Pelion but quite demanding and with many turns. Longest route of 7 km. We follow exactly the same course but instead of turning left after Kala Nera to Milies we continue and pass consecutively Koropi, Afissos, Argalasti and Neochori. We continue to Tsagarada and we find Kalamaki on our right. This route is larger but ideal for those who can not withstand the turns or have little children.
Το Πετράδι στο Καλαμάκι Πηλίου που είναι ιδανικό τόσο για τις καλοκαιρινές όσο και τις χειμωνιάτικες διακοπές στο Πήλιο θα το βρείτε με τους εξής τρόπους:
Σύντομη διαδρομή μέσω Μηλεών. Φεύγοντας από το Βόλο ακολουθούμε τις ταμπέλες για το παραδοσιακό παραθαλάσσιο χωριό Αγριά εν συνεχεία περνάμε τα χωριά Λεχώνια, Πλατανίδια, οικισμό Μαλάκι, Γατζέα, περνάμε τα Καλά Νερά και περί τα 3 χλμ μετά βρίσκουμε ταμπέλα προς Μηλιές. Στρίβουμε προς Μηλιές και 7 χλμ συνεχίζουμε έξω από το χωριό προς Τσαγκαράδα. Στη διακλάδωση που συναντούμε περί τα 7 χλμ μετά τις Μηλιές στρίβουμε αριστερά προς Τσαγκαράδα. Μετά από 3 χλμ βρίσκουμε το Καλαμάκι και στα δεξιά μας. Αυτή η διαδρομή είναι πιο σύντομη για το βορειοανατολικό Πήλιο αλλά αρκετά απαιτητική και με πολλές στροφές.
Μακρινότερη διαδρομή κατά 7 χλμ. Ακολουθούμε ακριβώς την ίδια πορεία αλλά αντί να στρίψουμε αριστερά μετά τα Καλά Νερά προς Μηλιές συνεχίζουμε και περνάμε διαδοχικά τη Κορώπη, την Άφησσο, την Αργαλαστή και το Νεοχώρι . Συνεχίζουμε για Τσαγκαράδα και βρίσκουμε το Καλαμάκι στα δεξιά μας. Η διαδρομή αυτή είναι μεν μεγαλύτερη αλλά ιδανική για όσους δεν αντέχουν τις στροφές ή έχουν μικρά παιδιά.
Always communicate through Airbnb
To protect your payment, never transfer money or communicate outside of the Airbnb website or app.
Bedroom 3
1 double bed, 1 sofa bed
Check-in is anytime after 3PM
This home doesn't have any reviews. If you stay here, your review will appear here.
Explore other options in and around Kalamaki
More places to stay in Kalamaki: