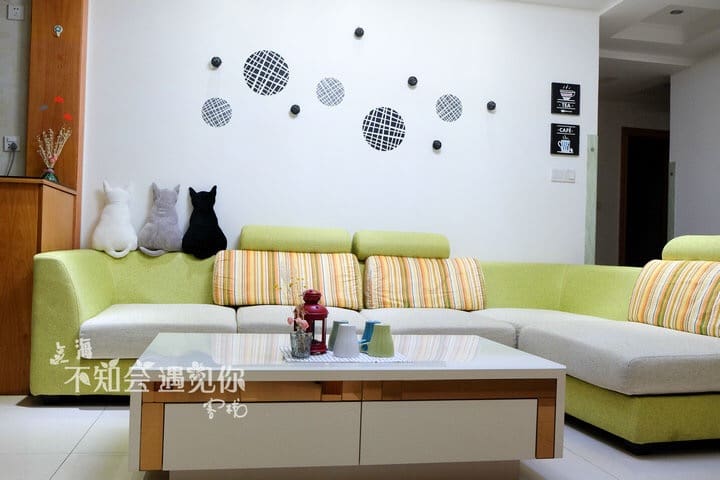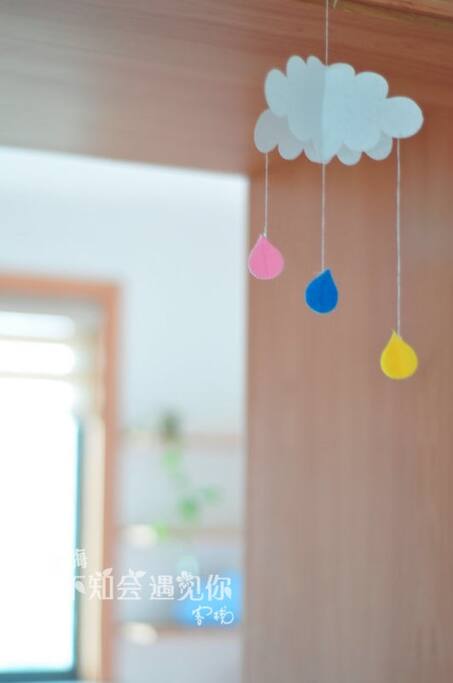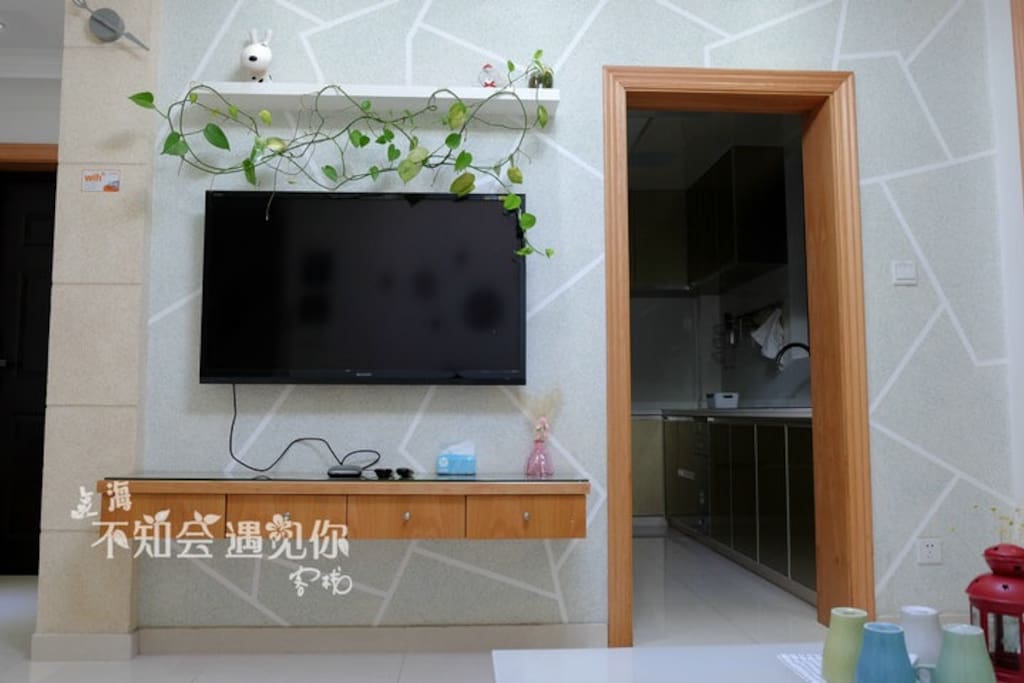 * About the owner of the preface: three heart art and occasional natural stay sister paper. From childhood to listen to concentrate on reading, until 211,985 master's degree after graduation, found that the heart of the literary heart is still immortal, romantic still endless, so the three discuss, determined to open a company called "I do not know will meet you "Bed and Breakfast. Every room is our hands-on, carefully carefully arranged, the choice of each item, regardless of size, are our detailed selection of the results. Every choice is full of sincerity, because I do not know will meet you to our bed and breakfast, for this unknown and short and beautiful good relationship, we can do is to make every effort to provide every one to our bed and breakfast You, a comfortable accommodation, would like to have a comfortable memory of your journey. The house is a two-room kitchen and a kitchen. The door of the room and the door of each bedroom are electronic code lock, give your trip to provide better security. Each bedroom has a super soft + special comfortable bed, comfortable and breathable washed cotton four sets. The rooms are equipped with essential air conditioning and humidifiers. Of course, the room has 50M wireless wifi, fast speed fast. There is a large sofa and TV in the living room, there is a tent ~ for children to have a little heaven and earth to enjoy playing fun fun room 24 hours hot water, and provide towels and disposable toiletries, as well as bath liquid, shampoo , Hand sanitizer milk and other readily available. Refrigerators, washing machines are also complete
* 关于房主的前言:三枚心怀文艺又偶而天然呆的妹纸。从小一路听话专心读书,一直到211、985硕士毕业后,发觉内心深处的文艺之心仍然不灭,浪漫情怀依旧不绝,于是三人商量之后,决心开了一家名为"不知会遇见你"的民宿。
每一个房间都是我们亲力亲为,仔细用心地布置,每一个物品的选用,不论大小,都是我们细致甄选的结果。每一次选择都满含着诚心,因为不知会遇见你来到我们的民宿,为了这一份未知而又短暂美好的结缘,我们能做好的,就是尽全力提供每一位来到我们民宿的你,一个舒适的住宿环境,愿你有一份舒心的旅途记忆。
房子是两室一厅一厨一卫。房间的大门及每个卧室的门都是电子密码锁的,给您的出行提供更好的安全保障。
每个卧室都有超级柔软+特别舒服的床铺,舒适透气的水洗棉四件套。房间内提供必备的空调、还有加湿器。当然啦,房间内有50M无线wifi,网速超快。
客厅里有超大的沙发和电视,还有一个帐篷~ 可供小朋友有个小小的天地尽情玩耍,乐趣无穷
浴室24小时热水,并且提供毛巾以及一次性洗漱用品,还有沐浴液、洗发水、洗手液身体乳等一应俱全。
冰箱、洗衣机也都齐全
Always communicate through Airbnb
To protect your payment, never transfer money or communicate outside of the Airbnb website or app.
Check-in is anytime after 3PM
* About additional services: 1. You can use the kitchen to cook and provide utensils. To ensure food safety, do not provide any raw materials and spices. Need kitchen please contact us in advance, can be used free of charge, but run out please help us clean, easy to use the next guest 2. To provide children's trolley, if you come with a child to play, you can make an appointment in advance, we can provide you free children trolley, a limited number of first-come, first-served basis. 3. to provide fun Raiders: do not do enough Raiders do not worry, do not worry about homeowners love to play love love, love to share, need Disney Paradise play secret Raiders + around eating and drinking Raiders, please ask us!
* 关于附加服务:
1. 可使用厨房做饭,并提供餐具。 为保证食品安全,不提供任何原材料以及调料。需要厨具请提前与我们联系,可免费使用,不过用完了请帮我们清洗干净、方便下一位客人的使用
2. 提供儿童小推车,如果您带小朋友一起来玩,可以提前向我们预约,我们可以免费为你提供儿童小推车,数量有限,先到先得。
3. 提供游玩攻略:没有做足攻略?别担心,房主爱吃爱玩爱摄影,更爱分享,需要迪士尼乐园游玩秘笈攻略+周围吃喝玩乐的攻略,请尽管问我们吧!
Languages:
English, 中文
Response rate:
100%
Response time:
within an hour
Explore other options in and around Shanghai
More places to stay in Shanghai: