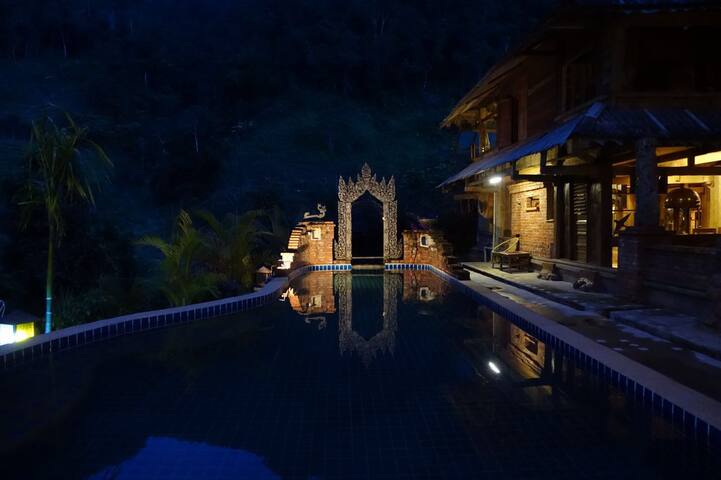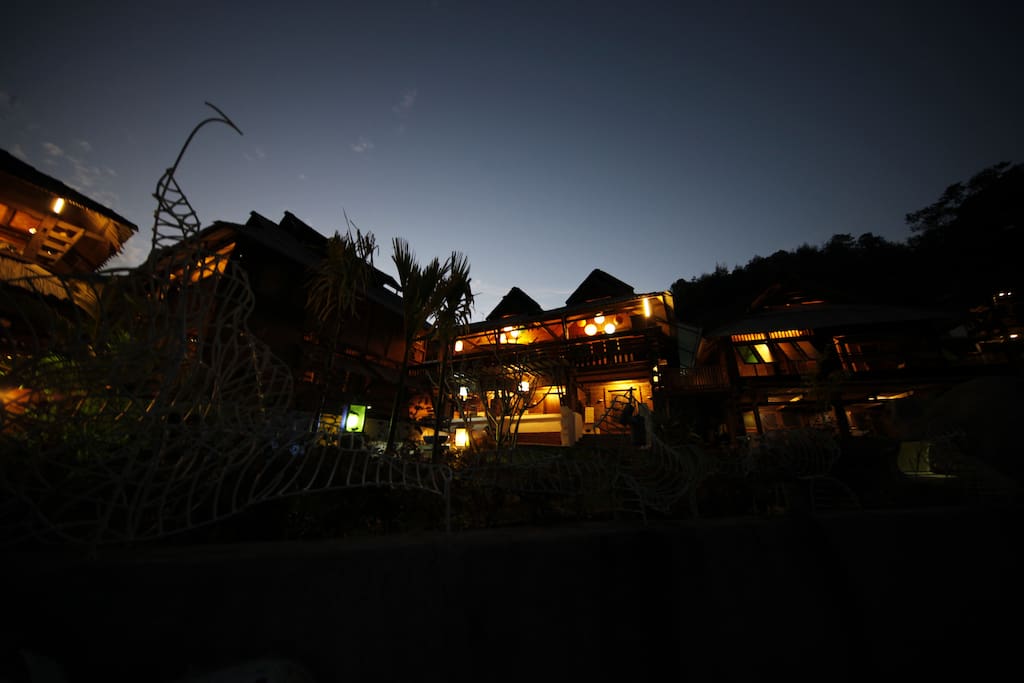 North latitude 21 °, the only two tropical rainforests on the ground of the original deep forest, there are ancient Miao people and the legend of the Dai people, there are legends of the beast, there are breeze moon to shine legend, Into a legend, it is necessary to properly protect the rain forest. As a result, the rain forest legend resort hotel in this piece of rain forest paved into the sky. Rainforest legend in the village and its vicinity, the use of abandoned homestead, natural slopes, deforest and non-protected collective forest, embedded construction of small boutique resort hotel, and gradually formed a certain size of the tourist resort destination The Rainforest Resort Hotel is utopian temperament, where you can hear the founder of Han Yunfeng teacher's wonderful experience (not professional news, but his own documentary to the United States of America's State Council; no architect's background, but the design of the design A few national 5A-level scenic spots ... have several times into the legendary mysterious "Golden Triangle", and close to those "edge" contact, people can not help but admire, plus a million points of curiosity. Home, dare to get involved in such a "restricted area" it ??) You can also encounter a funny to the housekeeper Uncle Yan Lun (Baidu about "rain forest father") Rainforest legend is located in the southernmost tip of China's Mohan port 10 kilometers, turn over a mountain to Laos, the location can be said to be independent, simply introduced here, waiting for you to Oh! The In addition, the hotel includes swimming pool, bar, coffee shop, book bar and so on.
北纬21°,地球上仅有的两处热带雨林之一的磨憨原始深林里,有古老的苗族人和傣族人的传说,有野兽的传说,有清风明月来相照的传说,要把传说变成传奇,就先要好好保护这片雨林。于是,雨林传说度假酒店就在这片雨林丛中拔地而起了。雨林传说在村寨及其附近,利用废弃宅基地、自然荒坡地、被毁林荒地及非保护性集体林地等,嵌入式地建设小型精品度假酒店,并逐渐形成了具有一定规模的旅游度假目的地。
雨林度假酒店极具乌托邦气质,在这里,你可以听到创始人韩云峰老师的精彩经历(不是专业学新闻,却把自己的纪录片演到了美利坚的国务院;没有建筑师的背景,却规划设计出了数个全国5A级景区…曾经数次进入传说中神秘的"金三角",并近距离与那些"边缘人物"接触,人们不禁都会心生敬佩,外加一百万分的好奇。到底是个怎样的探险家,才敢涉足如此"禁区"呢??)你还可以遇到一个有趣到不行的管家岩仑大叔(可百度一下"雨林老爹")
雨林传说位于中国最南端的磨憨口岸10公里处,翻个山即可到老挝,地理位置可以说是遗世独立,简单介绍到这里,等你来哦!!另外,酒店内含泳池、酒吧、咖啡厅、书吧等。
---
---
Always communicate through Airbnb
To protect your payment, never transfer money or communicate outside of the Airbnb website or app.
Learn more
---
Check in is anytime after 3PM
---
---
---
Languages:
English, 中文
Response rate:
83%
Response time:
within an hour
Explore other options in and around Xishuangbanna
More places to stay in Xishuangbanna: