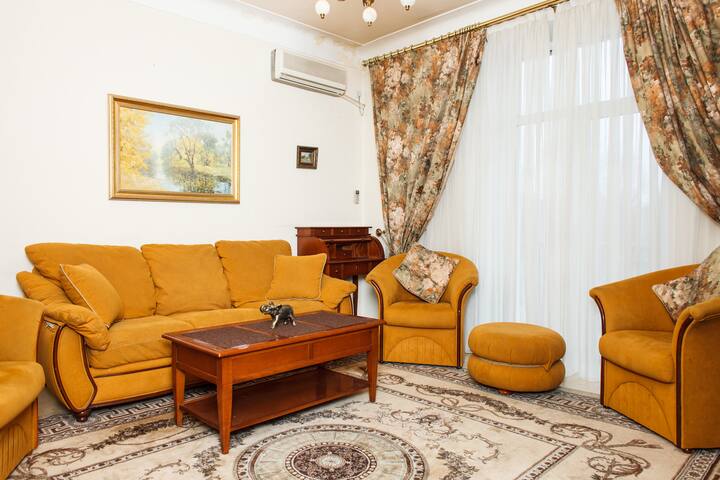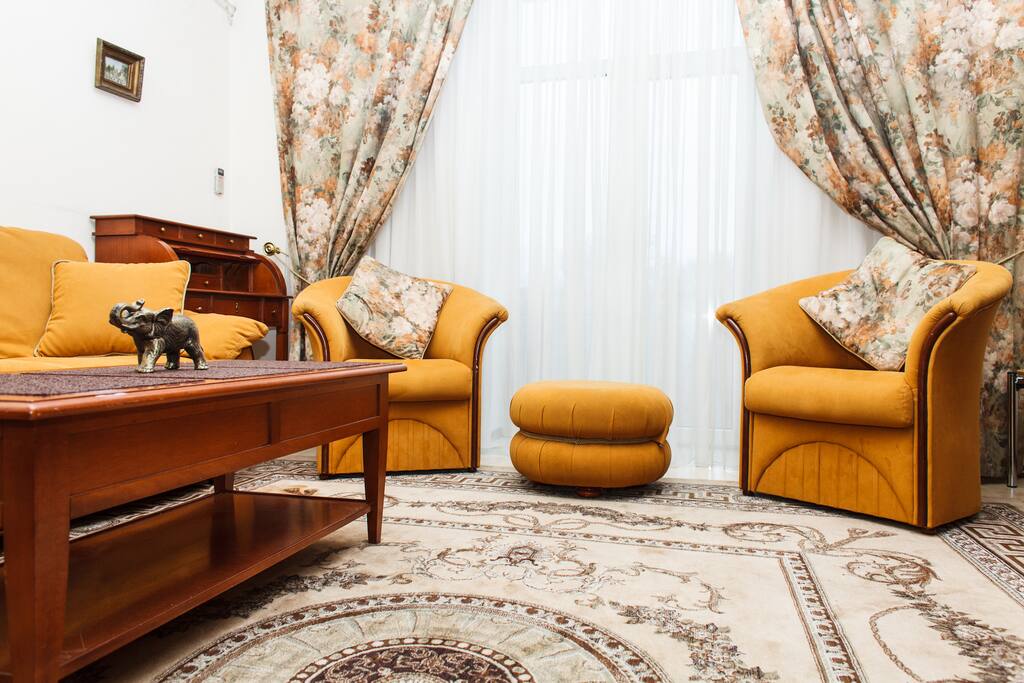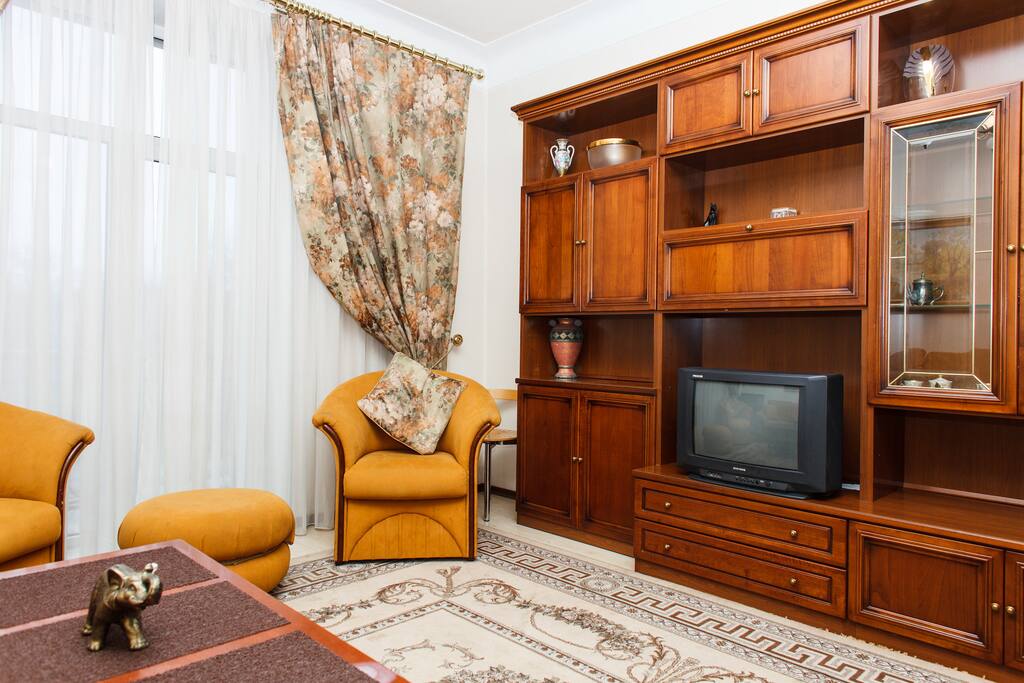 Comfortable apartment in the heart
The space
Comfortable, spacious 2 -bedroom apartment renovated , in the center of the city.
The apartment has everything you need for a comfortable stay equipped with all necessary furniture and appliances , a double bed , sofa, chair, microwave, refrigerator , washing machine, air conditioning, a continuous supply of hot water (gas column-automatic ) WI-FI. Next to the house secure parking , supermarkets , restaurants, cafes , the stadium " Dnepr- Arena", the central park of P. Globa , a cinema "Rodina " TC " Bridge City ".
For regular clients and customers that are populated by more than a week , there is a flexible system of discounts.........
---
I was very pleased with the value of stay. The location of the apartment is very central: a. public transportation is within a few steps. The trams in Dnipro are very reliable and cheap (1.50 UHA). You can get around the city on the tram without any problem. b. a few restaurants and a bank are located on the ground floor of the apartment building. c. large farmer's market is within 5 min walking distance. Should you decide to eat home meals, you can indulge in the wide variety of delectable fruit and vegetables. d. grocery store is within 2 min walk. Do not underestimate the importance of the grocery store proximity, as you have to buy drinking water in Dnipro. It is sold in the bottles of various sizes, up to a gallon-size containers. You would appreciate not lugging it around for too long. e. Western Union is located on the ground floor of the apartment building. f. last, but not least, a local park is across the street. Have a nice trip!
---
I had some initial trepidation as the apartment is located right on Karla Marksa, the main north/south thoroughfare through town. I thought that it would be noisy and just too busy. Nothing could be further from the experience I had. Even the electric trams going by were no bother and actually added to the charm. There is a large park across the street and the balcony overlooks it. There are numerous restaurants and ATMs immediately at hand and there is parking for your car at the entrance. I deeply appreciated the clean stairwells as I ran up and down them for exercise when the weather was not so good….the neighbors were quite tolerant and even amused. The apartment is lovely, large, spacious, clean and very quiet. The bed was very comfortable, the kitchen large and the washing machine was easy to figure out. Viktoria and her son and friends were all very kind and helpful in getting me settled in. When I return to Dnipro I will stay here again for sure. Victoria is a very personable and charming host and is both kind and helpful. I would recommend this apartment strongly to anyone visiting Dnipro.
---
................................
Response rate:
100%
Response time:
within an hour
Explore other options in and around Dnepropetrovsk
More places to stay in Dnepropetrovsk: