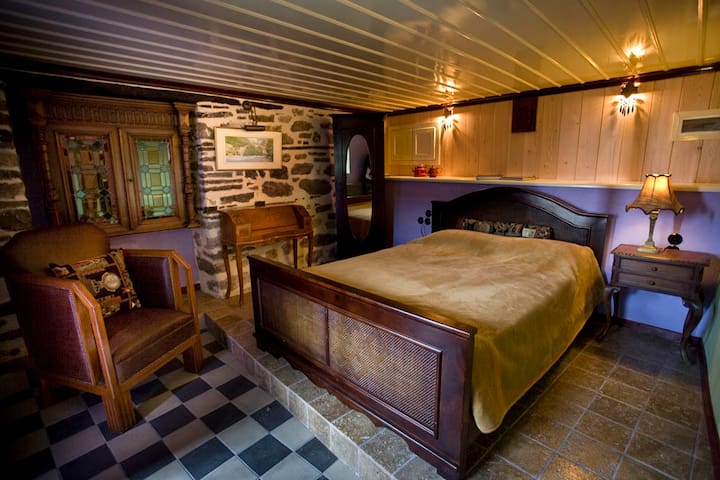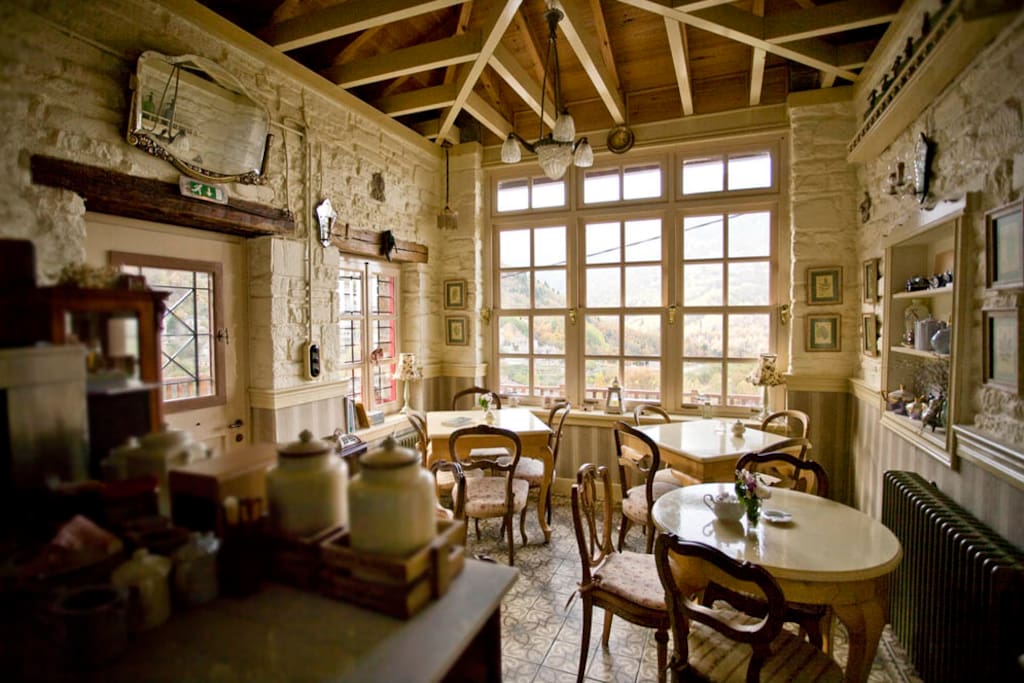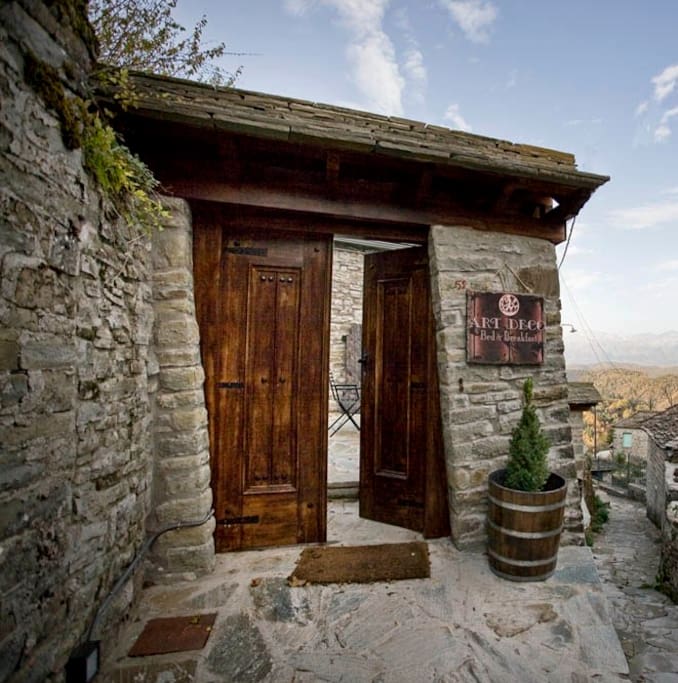 Charming private room in an amazing renovated stone bed & breakfast in a unspoiled region of Greece! Take your breakfast enjoying the breathtaking view of the mountains and the Vikos gorge (2nd deepest gorge in the world!) explore the many hiking trails and taste the local cuisine at the small taverns...

---
---
Always communicate through Airbnb
To protect your payment, never transfer money or communicate outside of the Airbnb website or app.
Learn more
---
---
---
The host canceled this reservation 22 days before arrival. This is an automated posting.
---
The place was amazing, an unsploiled piece of paradise. The room was cozy and beautiful, our host was so nice, the breakfeast so good, the view was astonishing, breathtaking. The place is remote a bit... but definitely worth the trip. We need to go back, it was so calm and quiet...almost perfect!
---
The b&b is just amazing. The lovingly renovated and furnished old stonehouse provides a breathless view from its terraces over beautiful mountains. It looks exactly like the pictures! We got fantastic traditional breakfast with homemade jam and local honey, fresh orange juice and good coffee! Even though (or maybe because) we were the only guests, we felt very welcome and Yiannis (Nikiforos friend) did everything for a unforgettable stay. Unfortunately we didn't met Nikiforos personally. But the complete communication in advance by email was absolutely perfect. Including recommandations for hikes, Must–see-villages, restaurants, spots etc. The Zagori region is a perfect place for all nature lovers and I highly recommend to stay in Dikorfo at the art deco if you decide to spend some time here. Not to forget greek hospitality. For me as German a totally different world. Thank you very much Nikiforos and Yiannis, Dikorfo and Zagori!
---
We spent an excellent weekend in Dikoryfo in spring 2014.The location is pretty remote, but worth driving the long way. A beautiful quiet village is situated between mountains and has breathtaking views. We were warmly welcomed and got a small but nice old time room in an old house. The room was classy, clean and comfortable. And the breakfast served by our hosts was amazing! All in all, we were really satisfied and can only recommend this place for those who want to have a relaxing vacation far from city hassle. Just be prepared to drive a long way for a meal in a restaurant or for any groceries etc. A big thank to our hosts!
---
Princeton, New Jersey, United States
Joined in November 2013
Γεννημένος στην Αθήνα, αλλά έχοντας ζήσει για περίπου 10 χρόνια στην πόλη των Ιωαννίνων και δουλεύοντας το ¨παραδοσιακο¨ cafe Φιλοιστρον, δημιούργημα της αδελφής μου (Εύης Βαϊμάκη και του συζύγου της Μίλτου Μπούκα) στάθηκε, ίσως, η αρχή για την μετέπειτα πορεία μου!...
Με έντονη την αγάπη προς την φύση της περιοχής, την ιδιαίτερη αρχιτεκτονική των οικισμών, αλλά και το ¨μικρόβιο¨ της αναπαλαίωσης παλαιών κτηρίων, το άγνωστο και ανέγγιχτο Δίκορφο φάνηκε να είναι απλά το μέρος υλοποίησης του ονείρου μας!...
Με προσωπική ενασχόληση χρόνων, λεπτομερές ψάξιμο υλικών και πολύ προσωπική εργασία, το σπίτι αυτό έγινε τελικά το ¨καταφύγιο¨ των ονείρων μας και των σκέψεων μας, αυτών που πιστεύουμε πως η πραγματική, αληθινή Ελλάδα, μπορεί και οφείλει να προσφέρει!
Το ¨καταφύγιο¨ μας αυτό, δεν θα ήταν μόνο για εμάς, αλλά θέλαμε να δεχτεί όλους όσους έχουν ίδια σκέψη και φιλοσοφία ζωής, όσους πραγματικά θέλουν να νιώσουν τον πραγματικό αέρα του Ζαγορίου, όσους τους ενδιαφέρει όπως και εμάς να γνωρίσουν τα μονοπάτια που συνέδεαν τους οικισμούς, τα αυθεντικά πανηγύρια και μουσικές του τόπου μας, τα φαρμακευτικά φυτά της περιοχής μας, τα άγρια μανιτάρια, να φτιάξει σπιτικά ποτά με τα φρούτα που μαζεψαμε μαζί απ´το δάσος ή να καθίσει στην πλατεία να κουβεντιάσει με τους ντόπιους...
Μπορεί η ζωή μου να μην είναι τόσο πολύ πια στο Δίκορφο (ζω στο N.Jersey από το
τέλος του 2011) αλλά πιστεύω πως τέτοια κρυμμένα μυστικά ¨διαμαντάκια¨ πρέπει να γίνονται γνωστά για να υπάρχει νόημα στην προσπάθεια και να παίρνουμε δύναμη και να συνεχίζουμε σε νέες δημιουργίες!...


Languages:
English, Français, Ελληνικά
Response rate:
100%
Response time:
within a day
Explore other options in and around Dikorifo
More places to stay in Dikorifo: