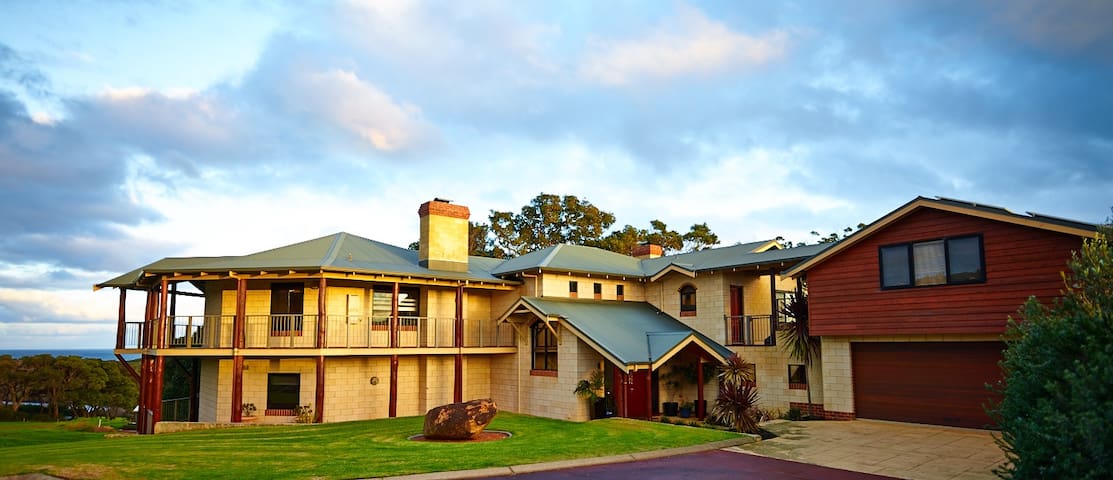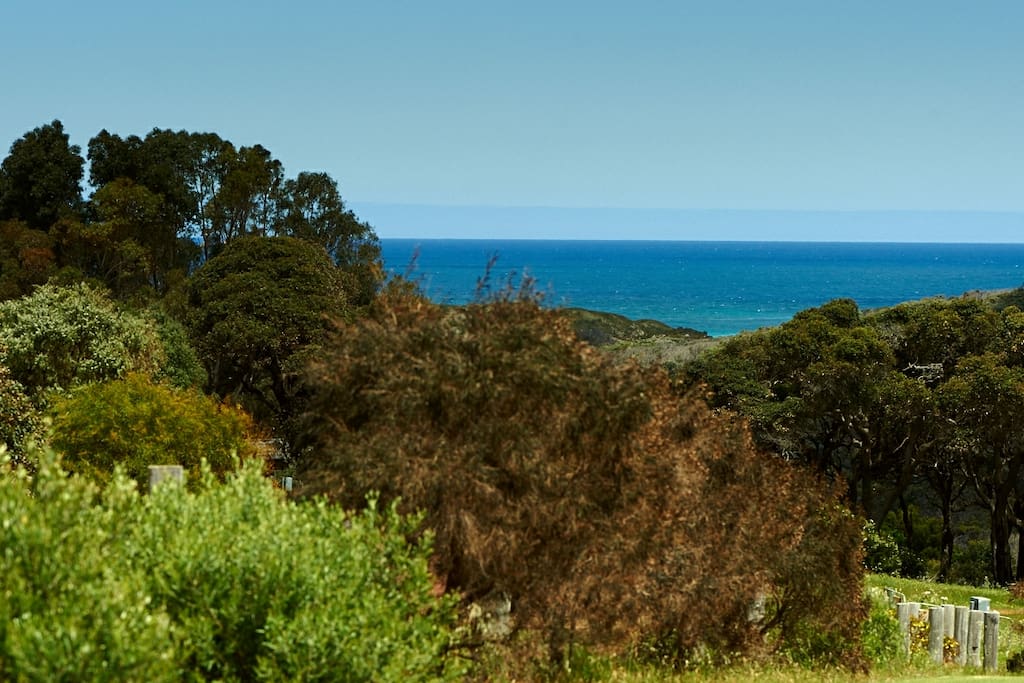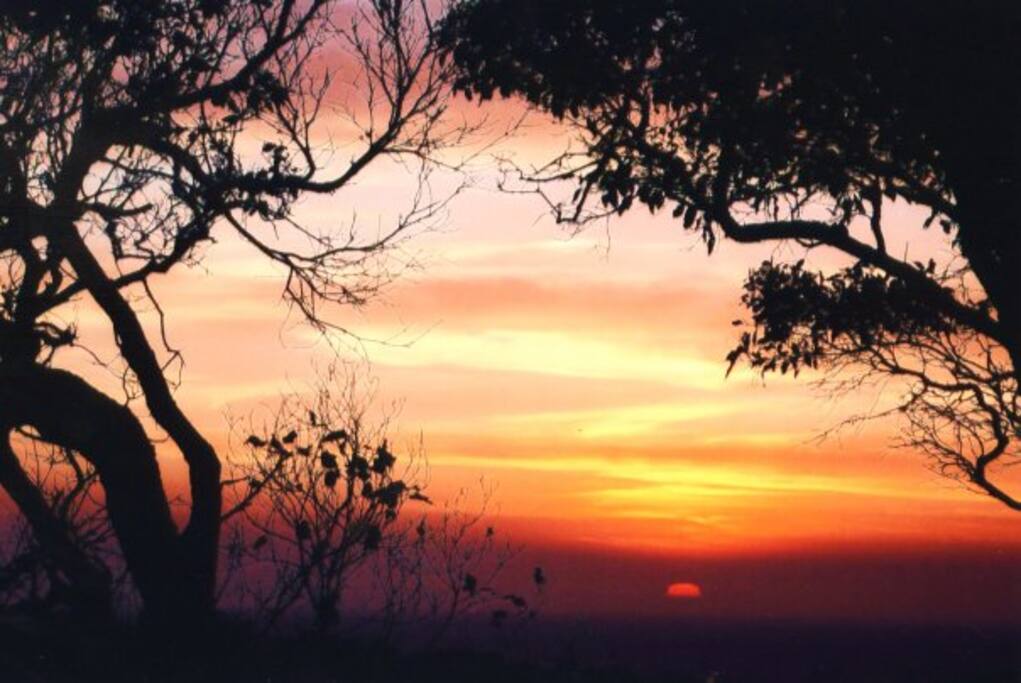 Beautiful unique private property overlooking the Margaret river with views of the ocean. Alouarn Retreat is 5 star holiday home situated on 5 acre property overlooking the Margaret River and the Ocean.
The space
Alouarn Retreat is 5 star holiday home situated on 5 acre property overlooking the Margaret River and the Ocean. We have 6 bedrooms -
1 King main bedroom with spa/bathroom
1 Queen Bedroom with ocean view/bathroom
1 Bunk Bedroom with 4 single beds
1 Double bedroom
1 queen bedroom (downstairs) with ensuite
1 King loft studio with kitchen and bathroom
4 Televisions with foxtel
floor heating / reverse cycle heating
2 open fire places
Nespresso Coffee machine
All pressed white linen and suite towels provided.
Ample parking
Top quality Barbeque
Washing machine/ Dryer/Iron
Doggie door access / Pet friendly
Extended checkin and checkout times offered.
Gazebo with river and ocean views for sunset on 5 acre property.
Free landline phone use for your stay. Australian calls only not overseas.
Guest access
Access to loft studio sleeping 2 guests, no access to garage under loft.
Management Plan Alouarn Retreat – in accordance to (SENSITIVE CONTENTS HIDDEN) Code of Conduct once booking is confirmed.
The Terms and Conditions upon which a Property is offered, booked and occupied for Holiday Rental under the contract between the Owner and Guest must adequately cover and be consistent with this Code of Conduct and provisions set out in this Part. 3.1 Formalities: The Terms and Conditions: a) Must be in writing; b) May be in electronic, printed or other legally compliant form; c) Must include the information and cover the matters in Part 3 of this Code of Conduct; d) May incorporate information by reference including Booking Conditions, Occupancy Agreement, House Rules, By Laws and information made available to the Guest from web sites; and e) May cover such other matters generally required in relation to Holiday Rental of the Property and any special conditions provided they are not inconsistent with this Code of Conduct including in particular this Part 3. 3.2 General Content a) The Terms and Conditions must include: i. the address and description sufficient to identify the particular Property; ii. Guest's name, usual residential address, email and phone number(s); iii. dates of occupancy and check-in/check-out times; iv. total rental payable and any other charges; v. amount and timing for payment of deposit and balance of moneys due; vi. provisions on variation, cancellation and forfeiture or refund of moneys paid; and vii. contact details for the Manager or their nominated representative. b) The Terms and Conditions must not offend the unfair contract terms and other provisions of the Australian Consumer Law. Part 3. Holiday rental – Terms and Conditions between Owners and Guests Holiday Rental Code of Conduct – Version: 1.0 (March 2012) Page 20 of 25 3.3 Licence not a tenancy The Terms and Conditions must include: a) Guests are granted a limited permission to occupy the Property for holiday purposes; b) This is not a residential tenancy agreement under the residential tenancy legislation; and c) Failure to comply with the Guest's obligations in the Terms and Conditions may result in termination of permission to occupy the Property and eviction. 3.4 Security Deposits or Bonds A security deposit (or equivalent) should be obtained from the Guest (e.g. as cash or a credit card transaction or authorisation) prior to commencement of the occupancy; a) Guests should be advised that failure to comply with the Terms and Conditions may result in charges against the security deposit; and b) Security deposits should be administered, processed and accounted for and any balance released or returned to the Guest as soon as possible following their departure in accordance with the applicable law. 3.5 Maximum number of Guests and Visitors (12ppl) - In compliance with the Code of Conduct the Terms and Conditions must specify: a) Maximum permitted number of Guests; and b) Maximum permitted number of Visitors. 3.6 General obligations of Guests and Visitors Guests and Visitors must: a) Comply with all House Rules and By-Laws; b) Respect the residential amenity and security of the Property and neighbours; c) Refrain from anti-social behaviour; d) Guests must control and be responsible for Visitors and ensure that Visitors comply with the House Rules; e) Comply with any instructions from the Manager and security services during their stay; and f) Notify the Manager of any disputes or complaints as soon as is practicable. Holiday Rental Code of Conduct – Version: 1.0 (March 2012) Page 21 of 25 3.7 Noise and Residential Amenity a) Guests must not create noise which is offensive to neighbours especially between 10pm- 8am and during arrival and departure at any time throughout the occupancy. b) Offensive noise is prohibited and may result in: i. termination of permission to occupy the Property; ii. eviction; iii. loss of rental paid; and iv. extra charges for security and other expenses which may be deducted from Security Deposits or Bonds. c) Guests must abide by any noise abatement conditions, standards and orders issued by police or any regulatory authority to minimise impacts upon the residential amenity of neighbours and local community. 3.8 Functions and parties a) The Property is not a "party house" and any such activities are strictly prohibited; and b) Any gathering, celebration or entertainment permitted at the Property must not conflict with residential amenity and must comply with all House Rules. 3.9 Access and Parking a) Guests and Visitors must comply with parking regulations and show consideration to neighbours; b) Parking needs to be strictly within property boundaries. Information on any constraints on access or any parking restrictions to ensure ease of access with minimum disturbance to other residents or neighbouring properties; c) If relevant, specify maximum number of vehicles permitted onsite and parking space(s) allocated; and d) If relevant, Guests may be required to supply vehicle/trailer registration numbers. 3.10 Recycling and Garbage a) Guests must dispose of garbage and recycling in accordance with the usual practice at the Property and in the allocated bins; b) Guests must not leave excess rubbish in public or common areas; and Holiday Rental Code of Conduct – Version: 1.0 (March 2012) Page 22 of 25 c) Guests should be co-operative in complying with requirements in relation to the relevant local council garbage and recycling collection days, and any special requirements relating to the disposal of garbage or waste minimisation. 3.11 Complaints and dispute resolution procedure Information on complaints handling including: a) Guest's obligations to report any problems or incidents promptly; and b) Complaints and dispute resolution procedure. 3.12 Consequences of not meeting the Terms and Conditions a) The consequences of not complying with the Terms and Conditions requirements can include enforcement action from the owner, Manager, security services, local councils or, in some instances, the Police. b) Enforcement action is subject to the Australian Consumer Law and other relevant legislation. c) Such enforcement action could result in termination of permission to occupy the Property, eviction, loss of rental paid, deductions from security deposits and extra charges.
Interaction with guests
We like to give our guest privacy but we are happy to answer questions or phone calls and assist in anyway to help improve their stay.
---
---
Always communicate through Airbnb
To protect your payment, never transfer money or communicate outside of the Airbnb website or app.
Learn more
---
Please leave the house as clean as possible and we can give a discount on your next booking.
---
---
---
This bungalow is a dream stay, a delight to arrive at, after a 3 hr drive from Perth City. All 16 of us were utterly impressed with the size, equipment, cleanliness and feel of the place. Took us a whole 30mins to check out the entire place before we settled down in our rooms. One advice; u should arrive here before it gets dark. Zero street lights here. so U might miss the turn in and not easy to see the house signs with just your headlights We cooked most of our meals and the kitchen was very well equipped. Even had a electric wok; ideal for steamboat on a cold winter night Heating, hot water, lighting were more than adequate. infloor heating was great and interesting to equator dwellers like us :) Wifi bandwidth was strong and coverage was good in most rooms. There were some blind spots in the house but no big deal. Kids didn't bitch that much. Cable tv selection was great. Spend most nights on the couch w beer and chips in hand Estate is exclusive and quiet but not isolated. U can see there are neighbors around (a plus point) Do take the time to walk to the backyard. We saw a couple of kangaroos just resting there.Quite a sight and great for photos Town centre is a easy 5-10 mins drive away. So Alouarn is right in the middle, whether u explore north or south of Margaret river, its half hr drive, max. Surfer's point is literally 5mins away. Cameron was very helpful and contactable and called me to ensure everything was ok on the first 2 days, even though he was on vacation himself. If you need to put 4 families and a litter of children under one roof, I don't think there's any other properties in Airbnb that will suit you better. If u divide it out between the no. of people, u will find it quite a value, given the level of luxury/exclusivity you are enjoying Highly recommended. Wished we stayed a couple of days more. We'll come back again but maybe at a slightly warmer season (autumn) so we can hang outdoors more.
---
Our stay was amazing the house was perfect for what we needed. There was 14 of us staying but the house was so spacious it didn't feel crowded. There was an early check in and late checkout so there was no rushing to leave. The house was stunning with all Mod cons and our host Brenda was amazing and friendly. Would recommend a stay here
---
Hi I enjoy managing our holiday home, have travelled the world and know what people like from learning how different cultures operate and have adopted ideas that we have incorporated into the amazing Alouarn Retreat.
Response rate:
57%
Response time:
within a day
Explore other options in and around Margaret River
More places to stay in Margaret River: