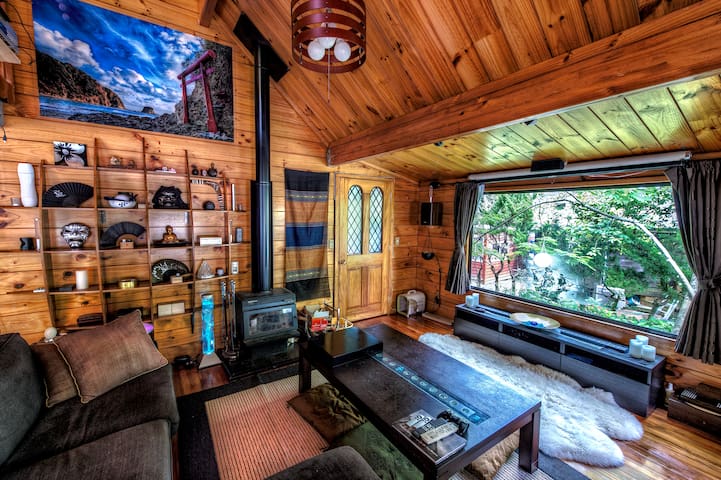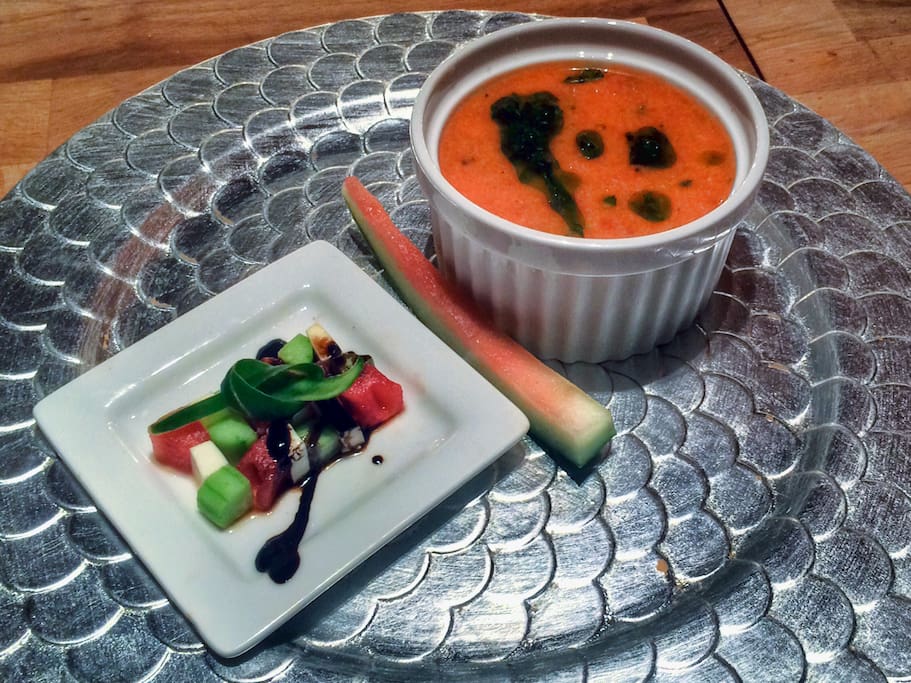 ***As featured on Refinery29, BMW Bikes magazine, Y! Leisure, and several other media outlets and publications***
A unique property with a 3-bedroom New Zealand Lockwood chalet and private dining options situated on a half-acre of lush forest on the Pacific Coast of Chiba Prefecture's Bousou Peninsula, located just over an hour away from central Tokyo.
(Also be sure to check out the Forestarium, the Enclave's all-new luxury private annex: https://www.airbnb.com/rooms/18452294?s=51)
---
---
Extra people $72 NZD / night after 2 guests
Always communicate through Airbnb
To protect your payment, never transfer money or communicate outside of the Airbnb website or app.
Learn more
---
Check in time is 3PM - 5PM
---
---
---
To be honest I would not stay here again. The listing states whole house but the owner lives upstairs in the loft and is hanging out at the house the whole time. I wanted some peace and quiet and to relax away from the city and instead I got 5 hours of Star Trek blasting on Netfl…
Let me address each of your points of contention one by one as follows: 1) The listing description *clearly* states in several sections that I reside on the second floor and am on premises unless away on other business, a fact that you yourself acknowledged in your private correspondence with me. That having been said, I go out of my way to try and give guests as much privacy as they desire, and you never once gave the slightest indication that you were uncomfortable with my presence. If you had any doubts or misgivings about this, you had ample opportunity to ask questions and clear up any misunderstandings before booking; alas, you did neither. 2) While it is true that I was watching TV in the living room, it was at a very reasonable volume and when you asked me to turn it down further, I did so immediately. (And it certainly wasn't five hours, more like two.) 3) Car damage/parking area flooding: As a result of record-setting rainfall, nearly the entire property–not to mention most of the surrounding area–was underwater the morning of the incident in question, including where my own vehicles were parked. Accordingly, your car would have almost certainly encountered the same issue regardless of where it was parked (either on my property or elsewhere), and no doubt my cars would have been adversely affected as well has they had the unusually low ground clearance that yours does. To insinuate that I could have done anything to anticipate this unprecedented force majeure (especially considering the forecast the previous evening merely called for "showery weather"), let alone prevent it, is beyond the pale. Despite this, I bent over backwards to assist you in mitigating the situation (and getting absolutely soaking wet in the torrential downpour in the process), including sacrificing all of the towels in the house to help absorb the water that seeped into the floor of your car, drying both your floor mats and clothes in the clothes dryer, offering to provide you with a fresh set of clothes, and even waiving the cost of the two breakfasts I served you out of sympathy for the unfortunate circumstances. 4) Yelling at the neighbor's cat: Yes, I did because it was in heat and making a racket; however, I only did so once, not constantly as you imply.Nevertheless, I'm sorry you felt uneasy; I simply assumed that a cat howling into the night would have made you even more so. 5) Arrival time: As a general rule and stated in the listing, check-in is between 3pm and 5pm (of course barring unforeseen delays such as heavy traffic or inclement weather), and you stated that you would arrive at 3pm; however, you messaged me right before 3pm that you would be arriving around 6:30pm instead with no further explanation. Since I was busy preparing for the dinner that you requested that night and arranged my schedule around your initially planned arrival time, suddenly deciding to show up 3.5 hours later simply because you changed your mind without even so much as an explanation or apology meant that I had to stop meal prep (which takes several hours) in order to show you in and explain everything, which derails the entire process (and no, dinner is not served at 4pm either). Please understand that I do everything around here by myself and unfortunately–unlike a hotel–don't have a 24-hour reception desk, so a little mutual consideration of the host's circumstances would be highly appreciated. Once again, had you given me a little more heads-up, there would not have been any issue. 6) Value: You are of course entitled to your opinion regarding the value for money, but judging from the hundred some-odd reviews from other guests that are overwhelming positive, I would say that the vast majority of people would disagree with your assessment. De gustibus non est disputandum, as the Romans used to say.
---
I am an American professional photographer and chef who has lived in Japan for over 20 years and am currently running a private dining restaurant and B&B on the Pacific Coast of Chiba Prefecture's Bousou Peninsula, just over an hour away from downtown Tokyo. I also offer photo to…
Languages:
English, 日本語
Response rate:
100%
Response time:
within a day
Explore other options in and around Isumi District, Chiba, Japan
More places to stay in Isumi District, Chiba, Japan: