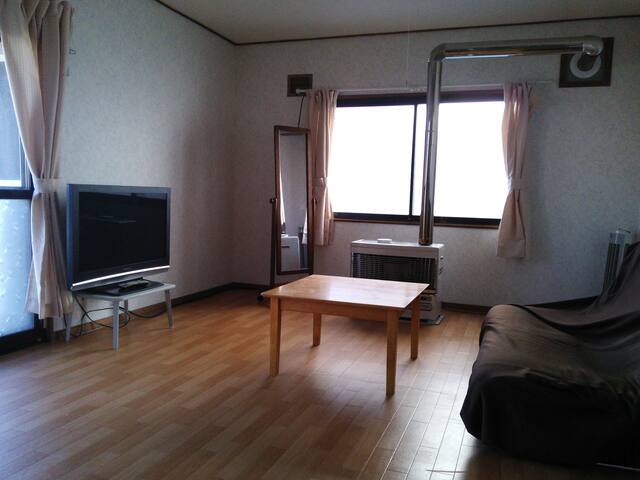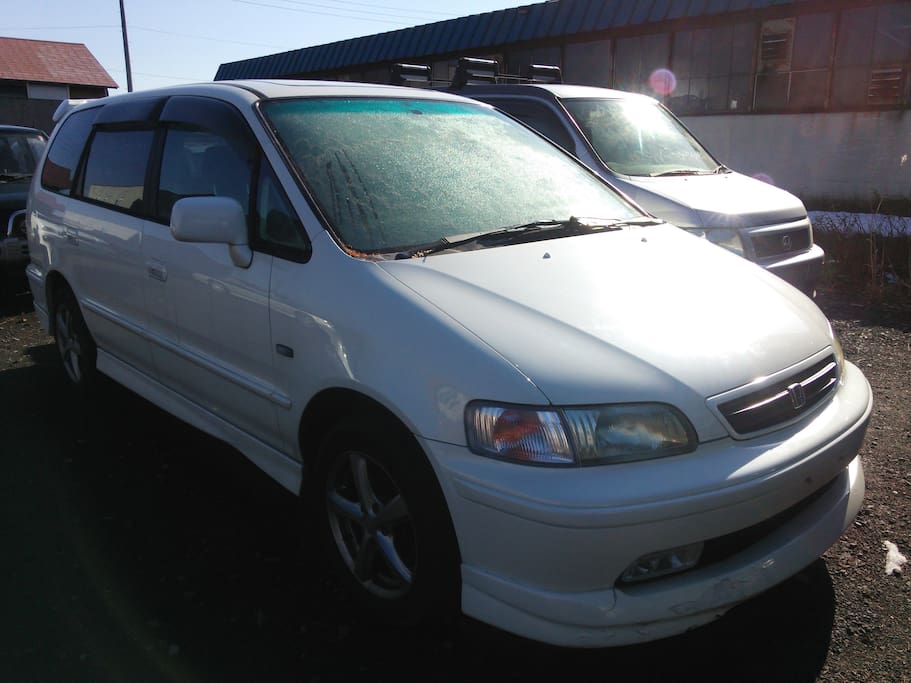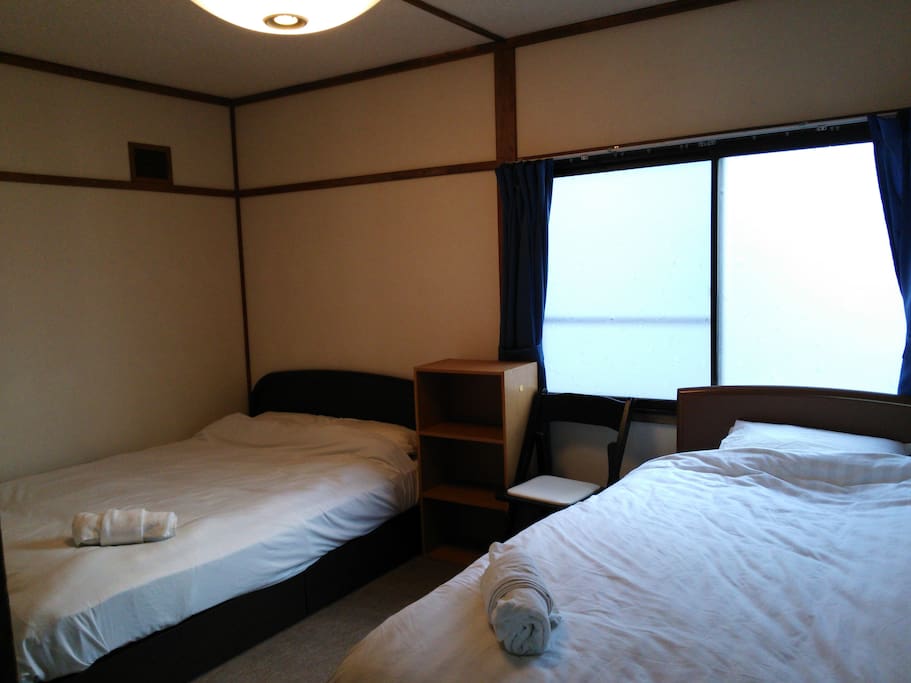 2 bedrooms in Kutchan with car
2 bedrooms private aprtment in Kutchan. It takes about 15 minutes drive to Hirafu ski resort and 5 minutes to Kutchan down town.Price is included usage of private car.Apartment is just renovated.You can enjoy both ski resort and Japanese local life. International driver's license is required to drive car in Japan.I come to pick you up in Hirafu Welcome center bus terminal or JR Kutchan railway station.Private airport transfer service is available with additional cost.
The space
Kutchan is main town in Niseko.There is train staion and many restaurants and shops with local price.You can enjoy good foods with resonable price in Kutchan.
I accept booking for 1 night if you pay for 2 nights.
Guest access
I come to pick you up in Kutchan station or Hirafu bus terminal.I come to pick you up in airport for 20,000 yen per group.
Interaction with guests
There are 2 semi double beds and 2 single beds.Sofa in living room can be changed to bed.7 people can be accommodated if you don't mind overcrowd.
---
---
No party (URL HIDDEN) smoker.
---
Our stay at Yoshi's accommodation was a bit of a disaster. We never actually stayed at the apartment listed here. 2 hours before we arrived in Sapporo Yoshi messaged to say he had double booked our accommodation and that our stay was now to be split over two different locations. This place for 3 nights https://www.airbnb.com.au/rooms/4952716 And then this place for 4 nights https://www.airbnb.com.au/rooms/7461210 We had arranged for Yoshi to pick us up from the airport (we were paying him $80 per person). After waiting 45 minutes with no word Yoshi arrived at the airport and told us that he had two cars and that one of us was going to have to drive (2.5hrs in the snow, in the dark after 12 hours of travel with no snow driving experience). As you would expect we were pretty shocked when he said this out of the blue. We said that we weren't comfortable driving. So he sorted out some bus tickets for us. Once we arrived in Hirafu, Yoshi was to pick us up from the bus stop. Again we waited about 45 minutes for him to arrive. It was now 11.30pm. Once we finally arrived at our first accommodation we were pretty dismayed. We were a group of 5 (the listing for this substitute accommodation specifies a maximum of 4 people). We had to stack up all the furniture to fit all the mattresses on the floor. The place was filthy. bathroom unclean. rotting food in the sink. Changing accommodation half way through our trip was frustrating as well. Yoshi was not very quick to respond to messages - so the logistics of getting into our second accommodation were frustrating and time consuming. The second accommodation was MUCH better. I think actually nicer than this accommodation which we originally booked. However, we had booked in Kutchan because we wanted to check out the town. This accommodation was in Hirafu and while convenient for the slopes - it wasn't where we had booked to stay. All in all this was a monumental mess around. Yoshi himself is not a bad guy, he was friendly apologetic and he gave us some money back to compensate for the trouble. I just think he has too much on his plate to manage all his apartments/lodges properly. It was really handy to have the car but I personally would never book with Yoshi again due to the epic disorganisation and mess around.
---
My review is not about this location because I ended up staying at a different house planned by the host. The moment we were taken to another house instead of the one I booked I knew I was up for a surprise. This house is closer to Niseko, which was a plus, but that's about it. But this house was not prepared to be used - there were wet towels hanging to be dried, tatami not prepared and slightly wet, heater not turned on, WiFi wasn't working, etc. I was given the key but he disappeared as soon I walked in. So I had no one to ask questions and to vent frustrations. I had to figure out how to make the best out of the situation by myself.
---
The host picked us up at the train station, waiting for our arrival despite train delays. The apartment hadbheating issues, so he arranged for a better cabin accomodation instead at no extra charge. Cabin was great, easy access to the ski area. Convenient having a car as well, thouh not the one shown in the listing.
---
Yoshi is very unresponsive. Messaged him through Airbnb/Line/(SENSITIVE CONTENTS HIDDEN) but he never responded. We arrived at 11am and had to call him several times before he finally answered and ignorantly said "I'm kinda busy today". Then, told us that he would pick us up only 4pm. Ridiculous. It was only after we involved Airbnb's representative that he came earlier. Brought us to a different apartment which was so dirty it didn't even feel like a home. It was like living in a dormitory that hasn't been cleaned for months. Promised a Honda Odyssey but gave us a small minivan instead. Had trouble fitting our snowboards. Thoroughly disappointing first experience with Airbnb. 9th time visiting Japan and this is the first time having such a bad vacation.
---
The host, Mr Yoshi is very accommodating. The apartment is sufficient and good for family of 5. We got a car tied to the rental deal. So it was not bad. We get to drive to Niseko, Hirafu and Hanazono during our 4 nights stay. Overall, there isn't much in Kutchan but it is very sufficient town with hospitals and all. The host is very good to us.
---
Response rate:
92%
Response time:
within a few hours
Explore other options in and around Kutchan
More places to stay in Kutchan: