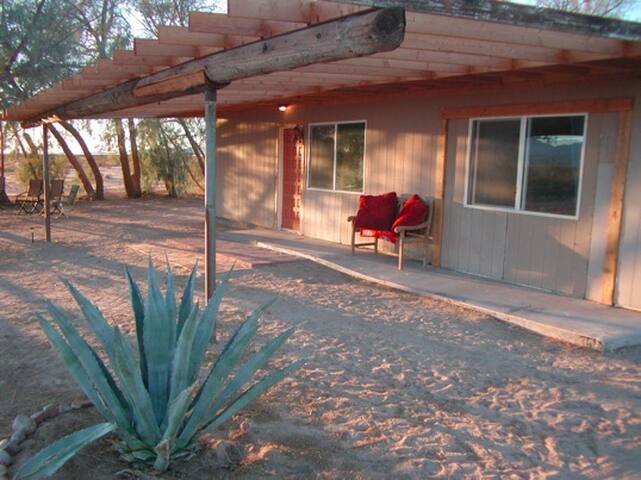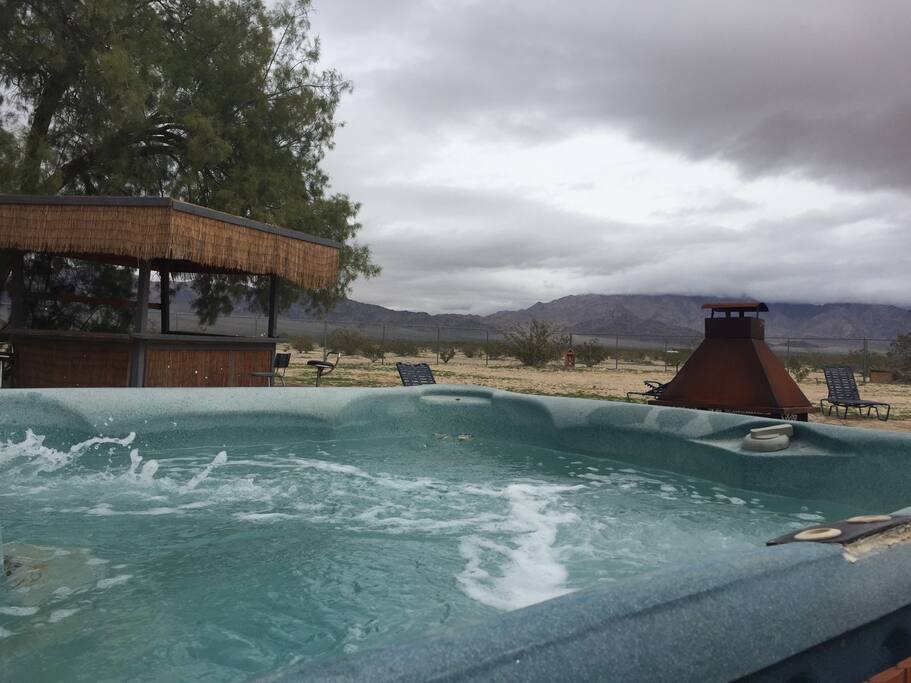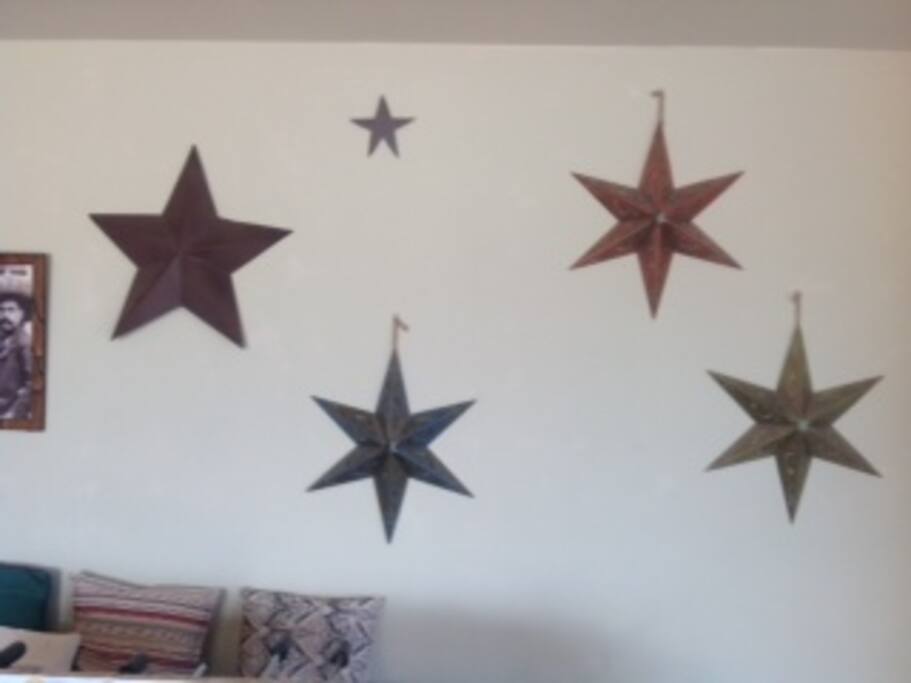 4 bedroom 2 bath house, Remote Getaway.
Star filled nights, BBQ! Hot Tub! Fire Pit!
WiFI
(URL HIDDEN)
---
---
Bedroom 3
1 double bed, 1 single bed
---
What a great way to spend the weekend in the desert! 15 miles away from shops and any semblance of hustle/bustle, Casa Agave gave our group some much needed space from the rat race and had everything we needed to let loose and enjoy each other's company. This is not a modern luxury setting, nor does it have any pretense of being one. The floors are concrete, the amenities a bit dated, and the showers don't have curtains. However, everything is functional and I think it adds to the charm of the environment. You are well isolated from other homes and you can play music and jump around without fear of neighbors or police knocking on your door. It is completely liberating and a joy to experience. And despite the solitude, everyone in our group was able to get phone service with plenty of bars. It's a big space and there are plenty of beds to sleep on. Most rooms including the living room have air conditioning. The living room also has a foosball table and spacious sofa set surrounding a box TV with a big collection of VHS and DVD movies. The kitchen has pots, pans, and basic cutlery/utensils. There's a full sized refrigerator/freezer with a microwave and stove if you're planning on picking up groceries on the way over (there's a Stater Bros. 15 miles away). My favorite place to hang out was the huge fenced back yard with a full view of the desert. There is a fire pit, hot tub, and seating/table which makes nights outside a blast. Last but not least, the host: Perhaps the best part of the experience was the host, Laura! I had originally scheduled my trip in June during the record heat wave and Laura reached out to me to reccomend rearranging my trip to another time. I was past my cancellation date and she was under no obligation to give me a heads up, but she rescheduled my trip free of charge! She also replied quickly to any question I had and was friendly and positive all along the way. Positive vibes go a long way to having a great trip and Laura provides it in spades.
---
I could not recommend this house enough for anybody that loves Joshua Tree or Twentynine Palms. Whether you're with your group of friends or family, this house has it all. There was so much more sleeping space than I imagined and the AC units really came in handy during day or night. Laura was always available to communicate with and she always replied to me within half an hour which was very helpful. Definitely going to come back to rent this house again someday.
---
This place is awesome! When we pulled up it looked underwhelming. As soon as we walked in we were pleasantly surprised how big the house was. It has a desert chic vibe. Having no neighbors was one of the best part. We had the fire going all night. The beds are really comfortable. I would suggest bringing cool colorful lights for outside. We danced the night away and enjoyed every sunset and some beautiful sunrises.
---
Response rate:
100%
Response time:
within an hour
Explore other options in and around Twentynine Palms
More places to stay in Twentynine Palms: