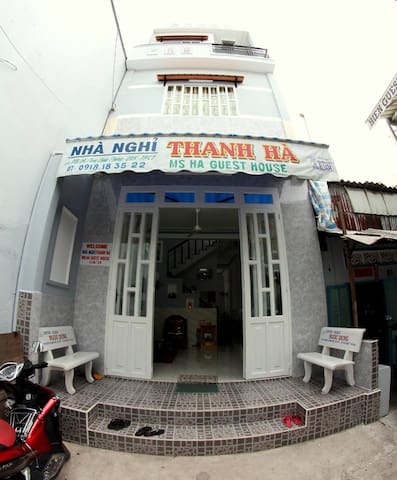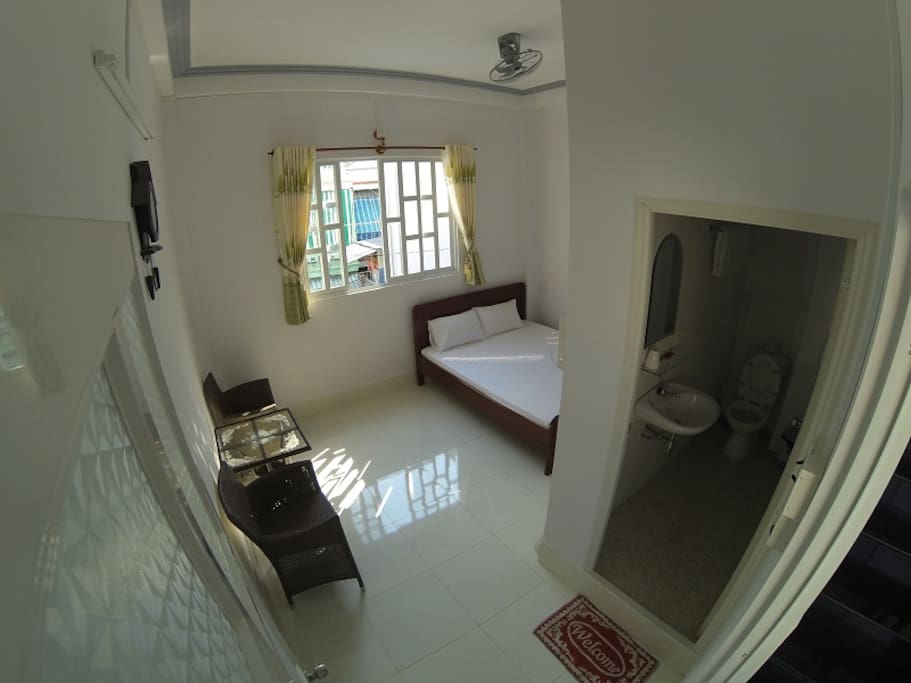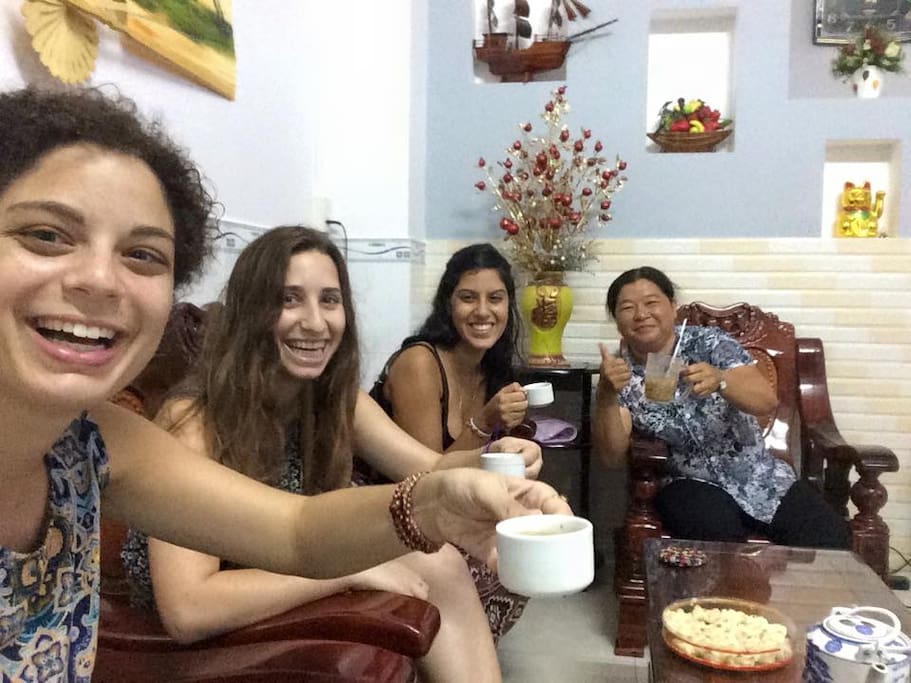 Hello and Welcome!
I am Ms. Ha and I manage a small, peaceful and comfortable guesthouse in Can Tho City Centre. I enjoy having visitors from all countries. My guest house is the perfect place for exploring the city and the Mekong Delta.
In addition to accommodation, I also offer private tours on the Mekong River, to the famous floating markets and around the city with English speaking guides. I offer tours by boat, motorbike and bicycle.
---
---
Always communicate through Airbnb
To protect your payment, never transfer money or communicate outside of the Airbnb website or app.
---
A clean n comfortable room with good air conditioning and hot water. Close to the markets, street food and boat tours. The lunch stop during the boat tour is very very good. Ms. Ha is very friendly and helpful - she booked the bus for us as well gave us a map of things to do around the area. She is responsive and patiently answers all questions.
---
I simply can't say enough good things about Ms Ha, she treated us like family! We arrived tired and after a long bus ride and were welcomed with chilled tea and fresh fruit and information about the area, she also took our friend out for an impromptu tour to show her all the best food spots and put on a surprise birthday party for her complete with cake and balloons all with her constant smile and enthusiasm. We booked a floating market tour through Ms Ha which was a very reasonable price at US$20 each with breakfast and coffee, a very interesting English speaking guide and friendly boat driver. The room and the house generally was very clean and the air conditioning was good. I would highly recommend this guesthouse :-) Thanks Ms Ha!
---
We LOVED our stay here and Ms Ha and her guest house stood out head and shoulders above the other great stays we had. Spotlessly clean and beautifully cared for, the property has 6 potential rooms on offer for an incredible value for money, located a couple blocks from the central markets of Can Tho. AirCon and Wifi are excellent with 4 of the rooms having their own bathroom. Beverages are kept cold in the fridge at the entrance and although every effort was made to drink it dry, it is well stocked and well priced. Ms Ha is a wealth of information and helpful ideas, she walked us personally to the best ATM, local eats and helped us onto a local bus by transporting our bags on scooter and waiting for the right one to turn up for our transfer to Vinh Long. If you are looking to do the floating markets, Ms Ha can recommend a great 7hr journey starting at 5am with her own freshly cooked Banh Mi and local coffee. Our personal guide, Trung, and river navigator (she made fantastic coconut reed origami pieces while driving as gifts for us).It includes the markets, rice noodle making a walk through farming village and lunch at a rest stop... in the middle of nowhere? Getting There - We took the orange Phuong Trang (Futa) bus from HCM city "Ben Xe Mien Tay" (south/West Bus Station). It is aircon and wifi. When dropped off at the station a long array of window booths will confront you, look for the booths with Phoung Trang on the window and go to the booth with Can Tho listed among destinations. Point to Can Tho and buy your ticket(s), you will be shown how many minutes before bus leaves from way over the back. Proceed to the big bus area behind the booths, Futa were way over the far left, present your tickets to drivers as you go as they were really helpful. Our bus number didn't match the one on the ticket but we were loaded and ready to with just a few minutes to spare. Wifi password is up in the top right hand corner of the front window. Futa stops in a new depot outside Can Tho and runs a transit mini van into to town to complete the journey. Avoid the taxi drivers at all costs and present Ms Ha's address to the Futa booth window inside the terminal. We were told to wait 10mins and again were hounded by taxi drivers, but eventually the correct staff will guide you to the Futa van and you'll be dropped off in town outside a little alleyway with 118 on the sign above. Down the narrow alleyway and a right angle alley will present Ms Ha's Guest House as it is seen on AirBnB. We loved our stay here and would have loved to stay longer, everything is easily walked from this location.
---
Both Ms Ha, her sisters and her cousin Thoa are extremely friendly, helpful and knowledgeable about the city and the best places to visit. We enjoyed our 2 arranged tours with Thoa especially the unknown gem of the forest and bird sanctuary. Thoa's english is VERY good albeit the volume... she loves to talk loud, but we had many laughs about this! Thoroughly enjoyed a dinner at a local hideaway gem of a restaurant with Ms Ha! A real highlight of Can Tho> The homestay is very clean, the air con is great and all the family is very pleasant. We enjoyed these 2 nights with our 2 children (7 & 9) so we highly recommend this home for families. They played with the local children and chatted with the neighbours. This home is not just for backpackers and singles. Certainly consider it if you are in the Mekong Delta area, as their local knowledge was what we appreciated most and check out the photo of the floating market (which should be on the wall now!) as we gifted this to the ladies in appreciation of their hospitality. Kia ora to Ms Ha and have a wonderful wedding on the 24th, Thoa!
---
Response rate:
100%
Response time:
within a few hours
Explore other options in and around Can Tho
More places to stay in Can Tho: