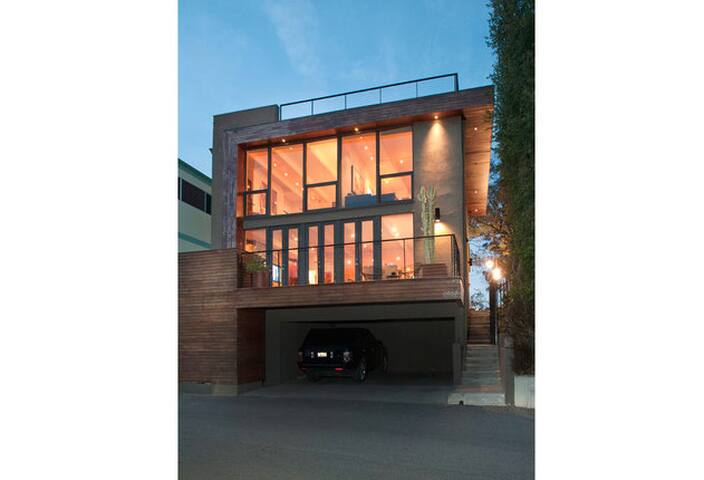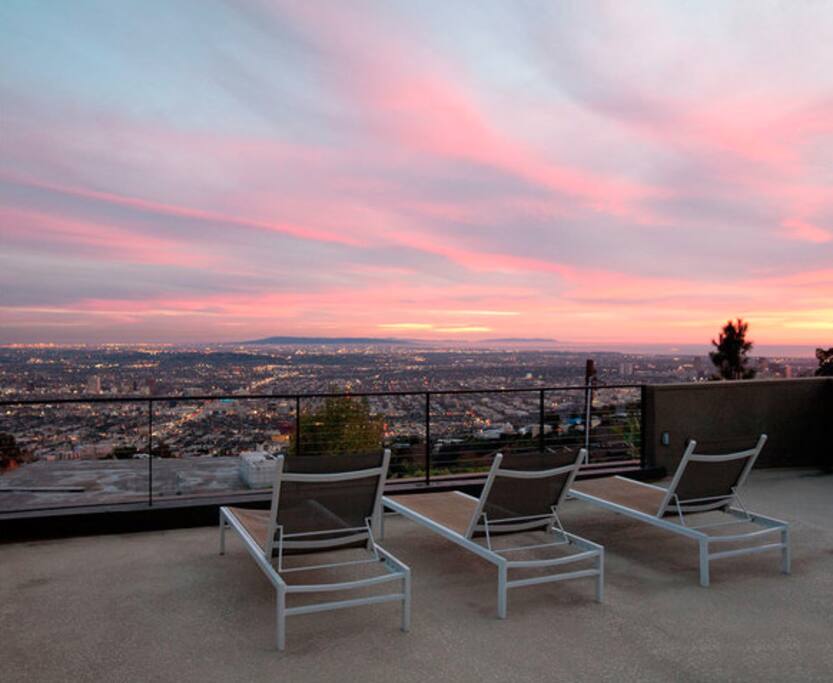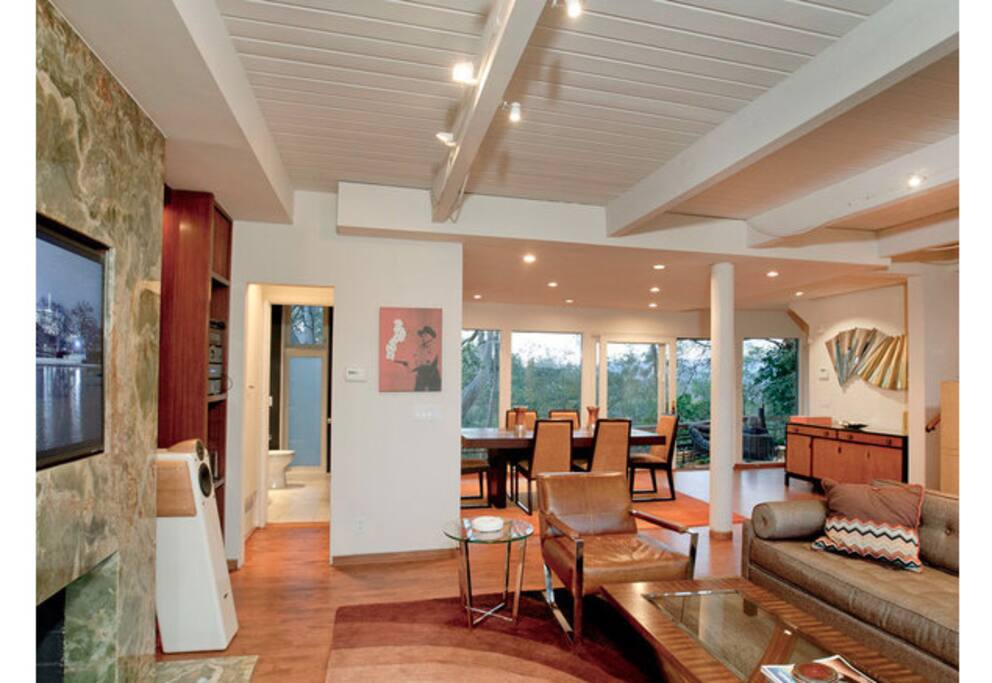 Hollywood Hills Vibey Treehouse
Everyone who enters our home has remarked it has amazing energy ... and we have to agree! Best of both worlds - 7 minute drive to Sunset Blvd, sitting high above the smog and noise, and gently surrounded by nature.
The space
Laurel Canyon is a magical place. The home is expertly designed, tricked out for music-lovers, and perfect for those who love the feeling of being surrounded by the outdoors. You can enjoy hikes and bike trails while still being close to West Hollywood and Hollywood.
Guest access
You have access to everything you see in the photos. There is a pull-up/dip bar on the roof if you fancy a workout :)
Interaction with guests
We are supportive hosts who can offer recommendations if you need otherwise, we are happy to respect your privacy.
Other things to note
Your bedroom doubles as our office. There is a beautiful murphy bed, making it an ideal second bedroom. We wouldn't be using the office/your bedroom during your stay but you will not have access to any closet space.
---
---
We ask that you treat our home like you would your own. Cigarette smoking allowed in three designated outdoor areas. We have no pets.
---
Amanda & Chris - are the most inspiring and coolest couple I've ever met! it was such a great experience meeting them, I've learned a lot from them, they were extremely supportive, super friendly, I felt very comfortable, the place has a great energy, the room and the bed was amazing, ... and the list could just go on. they made my trip to more than just a vacation - I had the feeling I live in LA and am surrounded by these two very creative & smart people you could talk to day and night. It wasn't easy to leave at all! they become friends and I will definitely come back to join these two again. Thanks for the experience!
---
Chris and Amanda are the most gracious hosts and an incredibly sweet couple. Their home is stunning and located in LA's most beautiful and relaxed neighbourhood. The guest room is perfect for a quick escape and would also make for a cozy extended stay. I feel so lucky to have been welcomed in to their home and would absolutely return in a half a heartbeat.
---
Chris and Amanda are a timeless pair, donning an unaffected outlook on life with syncopated bricolage. Their home is an oasis sitting within the Californian foliage with panoramic views of Hollywood and the valley. It's the calm before, during and after the storm. The interior of the house mixes old Hollywood motifs with modernism creating a Phillipe Starck-like gallery feel with pop culture allusions mixed with a Ralph Lauren relaxed pastiche. But the material structure is only half the reason to book this property. The hosts appetite for inclusion and affability goes beyond what's expected. Their penchant for life is infectious whether they are making nouvelle cuisine for breakfast or giving advice on how to best enjoy LA. With astringent wit and sincerity, you leave feeling not like a guest, but instead like an old friend. On my next visit to Los Angeles, I would only look to book with Chris and Amanda.
---
For a first time trip to L.A This place was exactly what I was wanting for an unwinding and relaxing time away from home. It was very enjoyable and loved the company from this lovely couple. They were very inviting and warmly and just made the stay that more magical staying at this amazing house in a very viby, chill and relaxing neighborhood. The view from the top is appealing, it's a must see and if your travelling with a partner or just yourself. The room is perfect for you. I loved my stay in L.A and this house was perfect for a good little getaway for the week. As buddy Arnold said "I'll be back" Thanks Chris and Amanda for being awesome hosts. Chur to the brother deep down below 42 :) dunnas to L.A
---
Whoopie Goldberg, Paula Faris and four other women were arrested today because after checking into this place I called the LAPD and told them the view took my breath away. ... Seriously y'all... what a view. What a place. And what hosts! This was only my second Airbnb experience and I didn't know what to expect. What I did NOT expect is that I would have one of the best weekends of my life here. The place is Feng shui as (profanity) and clearly the domicile of successful artists. Chris could be fairly accurately depicted as Bret from "Flight of the Conchords" combined with Russell Brand's character in "Forgetting Sarah Marshall". He's an extremely enlightened and compassionate gentleman. Amanda is harder to describe; in part, because I didn't spend as much time with her. But Vivacious and Sharp are words that come to mind. Put it like this... if I were casting the part of an ambitious fairy, she would definitely get a callback. This place is not just a nice place with a nice view owned by nice people; it has a certain energy to it; which is hard to define without sounding new-agey, but definitely present. It's an energy that is certainly enhanced by the company they keep; I had the chance to attend one of their dinner parties and took so much away from it, including new friendships and an overall enhanced outlook on life. I want to leave a one-star rating, just so there's less competish if/when I opt to rebook, but I won't be greedy. Because if Chris and Amanda were greedy, I would have never had such a precise and meaningful experience while in LA. It's well worth what they charge. My only note to readers is that if... like, if you're the type of person who would never set foot in a Whole Foods store, it's not your scene. Six stars baby!
---
Chris is Kiwi born and bred, lived in London for 6 years, and moved to Los Angeles in 2014. He works on his art full time out of our garage. Amanda is a writer/director who has lived in LA for thirteen years. We are a very relaxed, well traveled, music loving, creative, and go…
Explore other options in and around Los Angeles
More places to stay in Los Angeles: