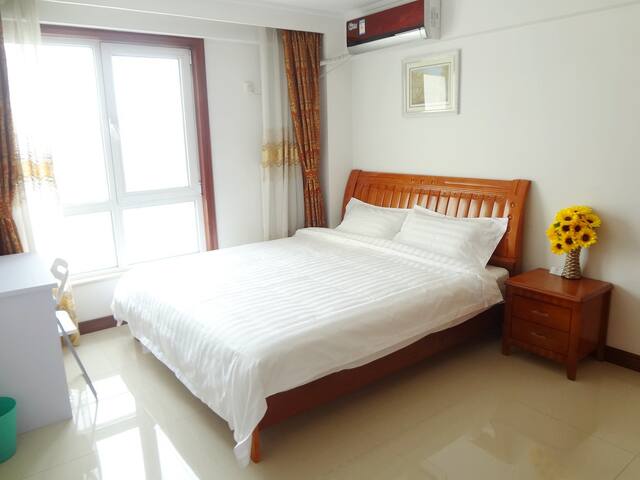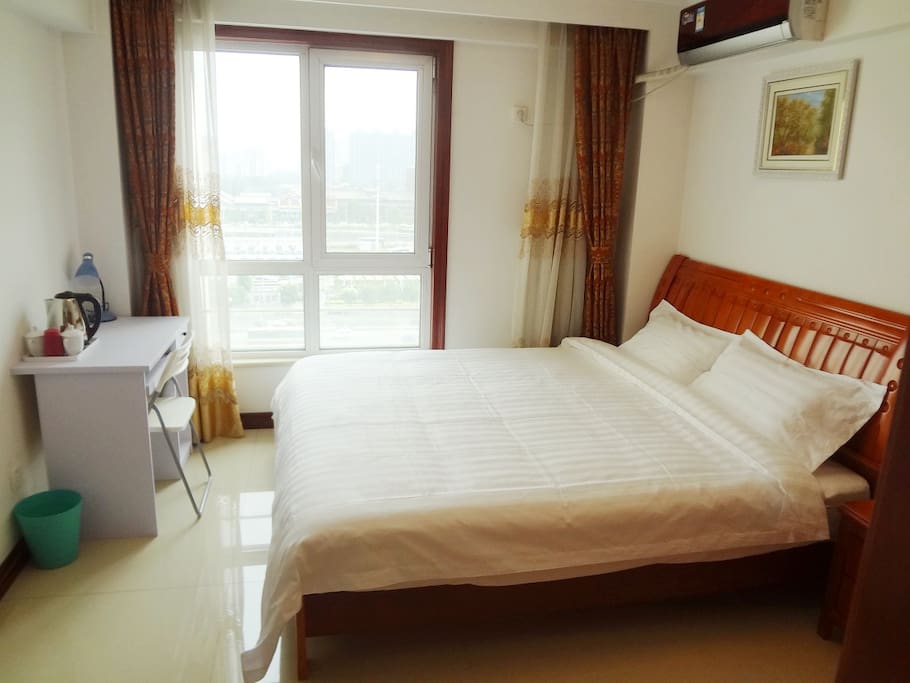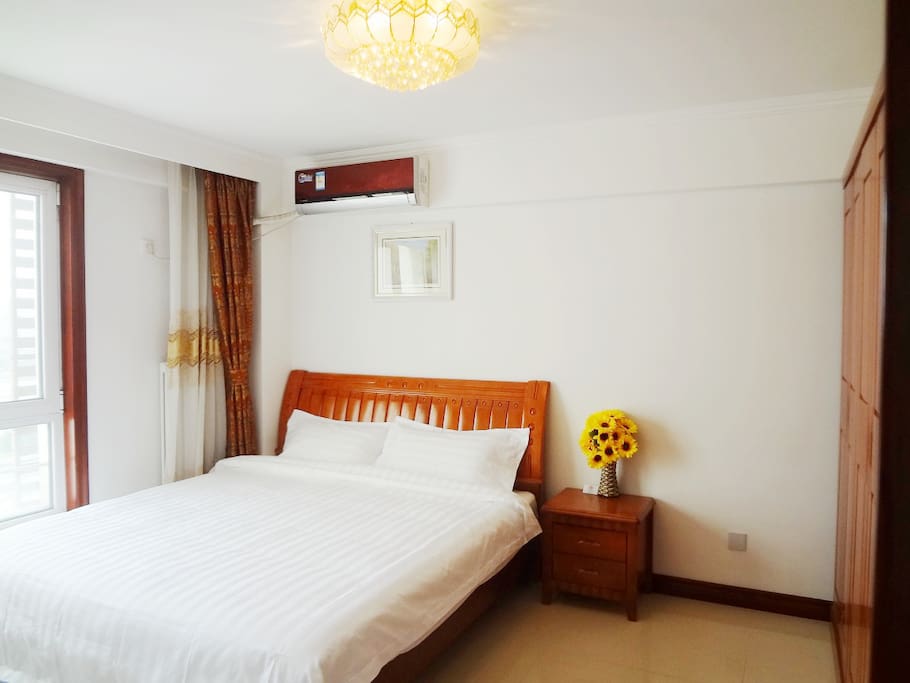 Beijing short rental apartment Y2 [four Hui subway mahjong apartment] free WIFI bag check
Beijing short rental apartment Y2 [four Hui subway mahjong apartment] free WIFI bag check
This description was automatically translated from Chinese (Simplified) using Google Translate and may not be completely accurate.
【4 Hui Metro Mansion Apartment Y2】 Room exclusive area of 18 square meters, the public use of an area of 80 square meters (30 square meters large living room), luxurious decoration, well-equipped. It is 300 meters away from Sihui Subway Station, with plenty of light, modern and stylish style, luxurious decoration, reasonable layout of interior design, environmental protection timber and comfortable and healthy bedding.
---- community belongs to the high-end white-collar apartment community, occupy the core area of the CBD business district, the community downtown quiet, traffic diversion, from the Dawang International Trade Bus Station 2, around Wanda Plaza, Shin Kong, R & F City, Carrefour large shopping Shopping malls and other high-end gathered.
---- Beijing short rental apartment, is committed to providing you with a bustling city of warm little home.
The space
Room Interior Description:
- CBD International Trade Area Business Travel Super Deluxe Master Bedroom Twin Room (Sihui Subway) 18 square meters, luxurious decoration with south view balcony, two bedroom master bedroom, north and south transparent units, light enough, modern and stylish style , Interior design layout is reasonable, environmentally friendly timber, bedding comfortable and healthy.
【1】 living room: living room equipped with Red Star Meikailong custom custom sofa + custom coffee table and TV cabinet, music LCD TV.
【2】 bedroom: Red Star Meikailong custom 1.8 meters double bed equipped with ear-mattress mattress, Marco Polo tiles, Gree wall hanging air conditioning, apartment configuration high-end home, including the Red Star Meikailong high-end custom wardrobe, IKEA custom office furniture, Table lamp, bull socket, electric kettle and tea set, the other south to the balcony overlooking the community garden, the room south of the street, quiet and comfortable, with a separate balcony with a leisure coffee table, is a good place for viewing leisure. The
【3】 kitchen: luxurious decoration of the new clean kitchen, the United States and the big refrigerator, the boss brand flame protection gas stove + owner hood, cooking wok, steamer, rice cooker, stainless steel kitchen utensils tableware readily available, fully meet your production Gourmet (Tips: To ensure that the food safety box cooking materials need your own yo).
[4] bathroom: bathroom to dry and wet separation, the bathroom is equipped with Smith water heater and Smith closed shower, the world's top-class automatic flush TOTO toilet and wash basin, 7 liters Panasonic automatic washing machine, Fei Ke brand hair dryer, 24 hours heat Water, shower, for your journey life brings convenience and comfort.
【5】 Bedding: Beijing short rental apartment "Heavenly Bed", what is "Heavenly Bed"? - metaphor lying down to be able to do a dream, sleep every day feel the bed In fact, our bed is very particular about: IKEA solid wood bed + spike treasure brand Simmons mattress +600 grams cotton bed cushion + wear cotton 60 branch line blank + cotton senior health care neck sleep pillow such configuration can be thought And know how to sleep on the comfort and enjoy ah! At the same time we are facing the furnishings are deeply studied, both to view and avoid too close from the window to ensure your good sleep. (Warm tips: our bedding is a guest for a change, and regularly for your free replacement Oh)
[6] broadband WIFI: 100M broadband fiber home high-speed wireless free Internet access. Water charges, electricity, gas, heating costs, property management fees, health fees, the above are free of charge to the Beijing short rental apartment guests use.
【7】 Security: Beijing short-term apartment configuration bank-level security protection system! Apartment door security door lock for the city can not copy the key C-level anti-theft lock, public area 24 hours 365 days mobile intelligent security monitoring system, guarding at any time for the apartment security escort. The apartment is equipped with dry powder fire extinguisher, gas leak alarm.
【8】 clean and disinfection measures: all apartments are in accordance with the Beijing short rental apartment cleaning and hygiene disinfection procedures strictly enforced, we guarantee that bedding cleanliness than the star hotel bedding cleanliness.
traffic:
- Beijing short rental apartment traffic is very convenient, this apartment is located in Chaoyang CBD international trade core area [Beijing Metro Line 1, Batong line four Hui subway station], the surrounding traffic is extremely convenient:
【1】 walk: from the Metro Line 1, Batong Line Sihui Station C2 (Dongbei mouth) walk 6 minutes to reach the apartment.
[2] Subway: Metro Line 1 is the east and west Beijing through the central axis, is also the first one in Beijing subway line; well known Beijing traffic is very crowded only subway is the most convenient way to travel, and along the line can be transferred to subway 10, 2 No. 5, No. 9, No. 7 and Batong line, etc., is the most transfer of Beijing routes, take the subway can be directly to Beijing Tiananmen Square, Wangfujing, Xidan, International Trade, Jianguomen Beijing bustling area, is the most travel in Beijing Lack of transport.
【3】 public transport: Chaoyang Sihui transportation hub station as many as 100 buses and coaches to various parts of the city.
【4】 private car: apartment is located in Tonghui Road to the north, south of Chaoyang Road, close to the East Fourth Ring Road four Hui Bridge, 30 minutes from the airport by car, driving very convenient.
【5】 Taxi: taxi waving that is, a very easy taxi.
Surrounding life supporting:
[1] integrated shopping malls: Hualian shopping supermarkets, new world shopping malls, Tonghui River new industrial park business complex, the United States and the United States supermarkets, four Huijia building materials market, Wal-Mart, Suning Appliance, and so on.
[2] Bank: Industrial and Commercial Bank of China, China Construction Bank, Agricultural Bank of China, Bank of Beijing, Bank of Communications, Bank of China are 10 minutes walk.
【3】 food: Jing Ding Xuan, Dahong roast duck shop, Yulin roast duck shop, Huang Jihuang three juice boring, Pizza Hut, Sa Jiangnan restaurant, McDonald's Kentucky Fried Chicken and other restaurants countless.
【4】 leisure: red scarf Park, Tonghui River Park, Dawang Road Bar Street, Blue Harbor International Entertainment City, Austrian fitness club, Haosha fitness, Chaoyang Tennis Golf Club.
Hospital: Beijing Maternity Hospital, Chaoyang Hospital, Beijing Sugar Disease Hospital, Beijing Armed Police General Hospital, Beijing Huangshu minimally invasive Chinese medicine hospital, Beijing Jianguo Hospital, Chaoyang Second Hospital, Chaoyang District Nursing Health Hospital.
【6】 School: Beijing Conservatory of Music High School, Beijing Second Foreign Language University, China Communication University, Capital University of Economics and Business (Eastern), Union University Business School
Nearby Attractions:
- from Beijing core fashion Sanlitun business district 2KM, to the new building 10 hours by car, subway within 20 minutes direct access to Tiananmen Square, Wangfujing, Nanluoguxiang, the Forbidden City and other attractions. The apartment is surrounded by Chaoyang Park, Red scarf park.
other:
【1】 Invoice: Because you choose to stay in the apartment bed and breakfast, stay in every landlord home; we have no way to provide you with invoices, we will issue a detailed receipt for you, and we provide rental housing for each month And receipt.
【2】 Beijing short rent apartment is located in Beijing CBD central business center area. We are determined to Beijing to study, job search, visiting relatives, tourism, business, medical and other people to provide short-term rental housing services. Apartment 1 room 1 Wei, 2 rooms 2 Wei, 3 rooms 1 Wei, 3 rooms 2 Wei, 4 rooms 1 Wei, 4 rooms 2 Wei and other transparent units, kitchen and toilet complete. You can choose a single rent, but also a full package of flexible rental housing accommodation. Apartment convenient transportation, well-equipped, well-equipped, clean and sanitary, safe and secure, affordable, courteous service, flexible rental period, so that the real bag can stay. Beijing short rent apartment location is extremely harsh, all apartments are located within 5 minutes walk from the subway exit, too near the subway mouth must be very noisy, too far from inconvenient. Apartment rooms are equipped with solid wood green bed to strengthen the strength of mattresses, bedding for the brand are high-density soft and comfortable cotton bed textile products. Apartment configuration IKEA home, brand electrical appliances, brand bathroom, kitchen utensils complete, ready to cook cooking. Free 20M high speed internet access, 24 hour hot water, 365 day housekeeper service. Apartments are surrounded by banks, post offices, supermarkets, shopping centers, restaurants, hospitals, schools, parks and other living facilities are within 5 minutes of walking range. Beijing short rent apartment to provide you with daily rent, weekly rent, monthly and other flexible short rental accommodation, the price of civilians, star hotel configuration and services, such as home to enjoy, happy accommodation, to Beijing to live "Beijing short Rent apartment "!
Guest access
All of our items and living facilities are available free of charge to tenants.
Interaction with guests
We will provide all the guests with whatever assistance.
Other things to note
All tenants are required to comply with the following housing rules.
---
---
Always communicate through Airbnb
To protect your payment, never transfer money or communicate outside of the Airbnb website or app.
Learn more
---
Check in time is 2PM - 2AM (next day)
Housing use rules:
* We will receive a deposit of 500 yuan for your room, and will be refunded to you at the time of check-out.
* Please bring your valid ID card to check in.
* Please enjoy the facilities and items in the room.
* Do not use the room for illegal activities.
* Please go out of power, off the water, off the window, lock the security door, pay attention to safety.
* Do not disturb people, 20:30 pm after the ban on loud noise.
---
---
---
---
亲爱的顾客您好,我是来自北京一个经营短租公寓的房东。北京.中国的首都——一个开放.创新.包容.厚德的城市,也是中国的政治、文化中心;我——北京短租公寓房东,一个诚实、守信的年轻人,细心的经营着每一套旅行者的"家",我会把最细心、温暖的服务带给我的每一位"家人"。
Languages:
中文
Response rate:
100%
Response time:
within an hour
Explore other options in and around Beijing
More places to stay in Beijing: