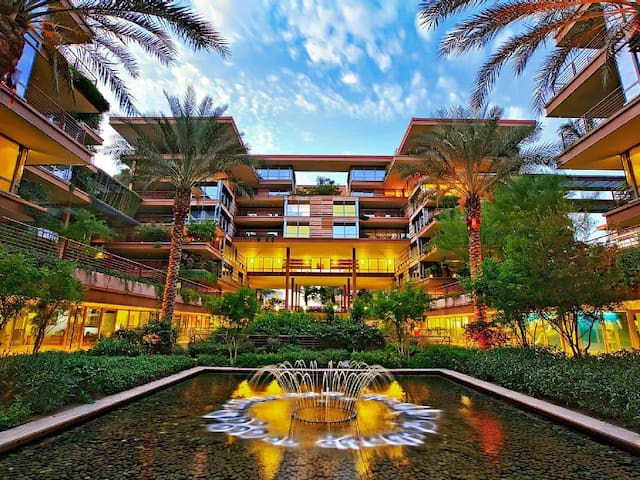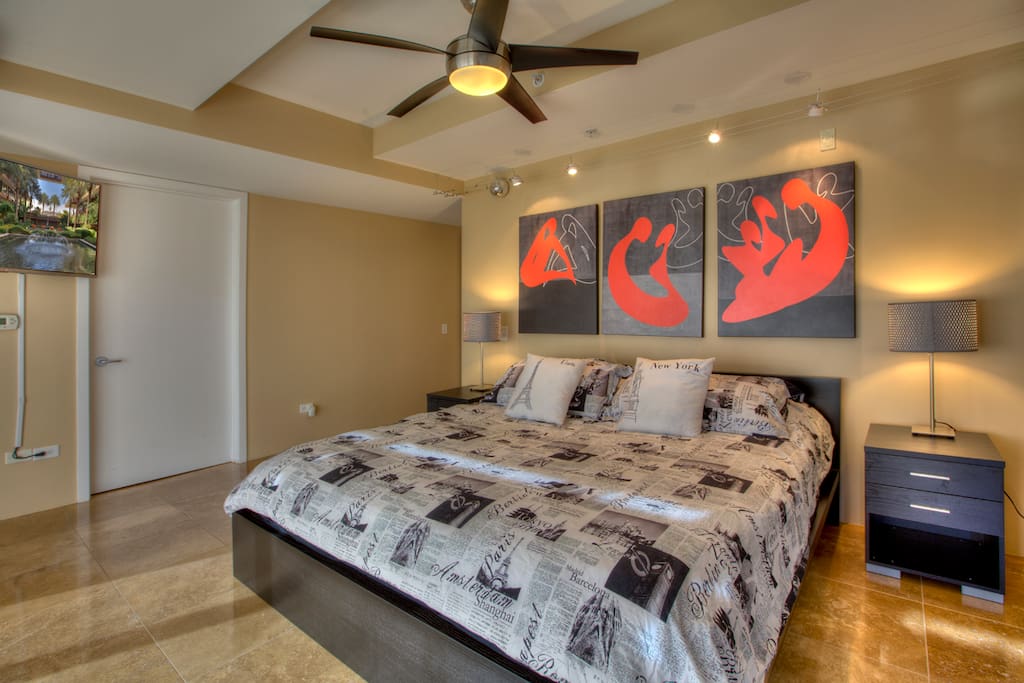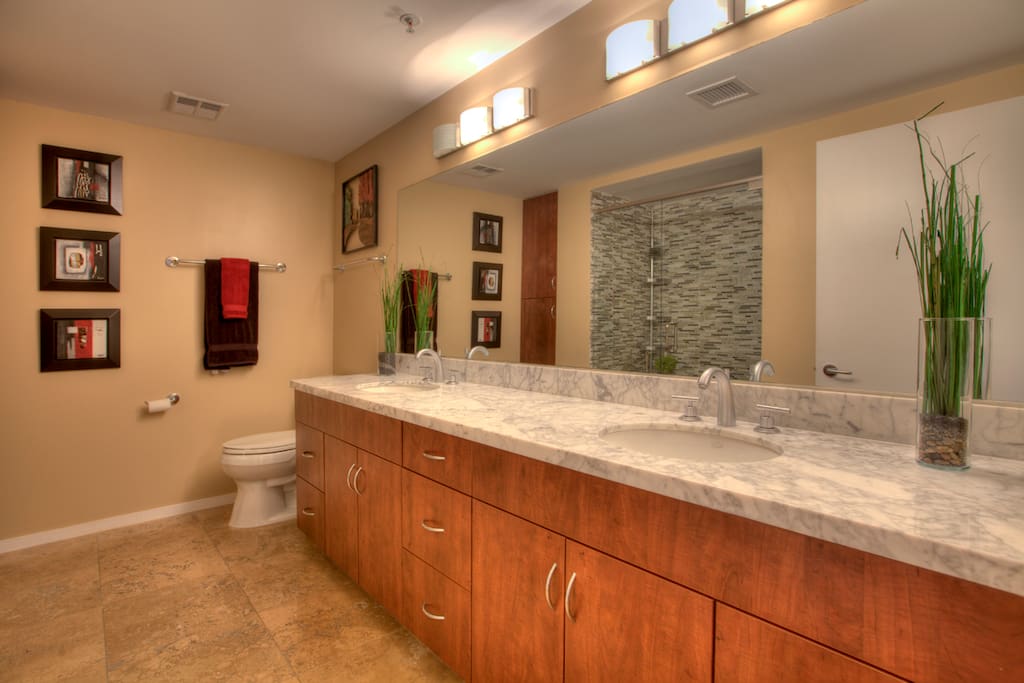 Luxury optima condo right in heart of oldtown. 2 bd, 2 bath WIFI, premium TV package. Onsite gym, sauna, steam room, 3 pools with hot tubs, restaurants on site, concierge, you name it the optima has it all!
Other things to note
Due to condo association rules the minimum stay required is 3 months. Sorry for any inconveniences this may cause.
---
---
Check in is anytime after 4PM
Please review the below rental terms prior to booking:
1.TERMS: RESIDENT agrees to pay in advance the Rental rates, taxes and fees determined by home away, (SENSITIVE CONTENTS HIDDEN), (SENSITIVE CONTENTS HIDDEN) AirBNB referred to as "online listing services" or any other service used for the purpose of advertising vacation rentals.
2.RENTAL PERIOD: The rental period will be determined by the applicable online listing service unless otherwise stated in this agreement.
3.PAYMENTS: The total rent is due to OWNER 14 days prior to check in.
4.SECURITY DEPOSITS: The deposit shall be refunded to RESIDENT within 30 days after the premises have been completely vacated less any amount necessary to pay OWNER; a) any unpaid rent, b) cleaning costs, c) key replacement costs, d) cost for repair of damages to premises and/ or common areas above ordinary wear and tear, and e) any other amount legally allowable under the terms of this agreement. If deposits do not cover such costs and damages, the RESIDENT shall immediately pay said additional costs for damages to OWNER.
5.CANCELLATION POLICY: No refunds for cancelled reservations will be provided unless the OWNER is his sole discretion decides to permit a refund.
6.PETS: No animal, fowl, fish, reptile, and/or pet of any kind shall be kept on or about the premises, for any amount of time, without obtaining the prior written consent from the OWNER. In the event the RESIDENT violates this policy they will be subject to a non-negotiable $2000 pet-cleaning fee.
7.NOISE: RESIDENT agrees not to cause or allow any noise or activity on the premises that might disturb the peace and quiet of the neighborhood.
8.DESTRUCTION OF PREMISES: If the premises become totally or partially destroyed during the term of this Agreement so that RESIDENT'S use is impaired, OWNER or RESIDENT may terminate this Agreement immediately upon notice to the other party.
9.ALTERATIONS: RESIDENT shall not paint, wallpaper, alter or redecorate, change or install locks, install antenna or other equipment, screws, fastening devices, large nails, or adhesive materials, place signs, displays, or other exhibits, on or in any portion of the premises without the written consent of the OWNER except as may be provided by law.
10.PROPERTY MAINTENANCE: RESIDENT shall deposit all garbage and waste in a clean and sanitary manner into the proper receptacles and shall cooperate in keeping the garbage area neat and clean. RESIDENT shall be responsible for disposing of items of such size and natures as are not normally acceptable by the garbage hauler. RESIDENT shall be responsible for keeping the kitchen and bathroom drains free of things that may tend to cause clogging of the drains. RESIDENT shall pay for the cleaning out of any plumbing fixture that may need to be cleared of stoppage and for the expense or damage caused by stopping of waste pipes or overflow from bathtubs, wash basins, or sinks.
11.CHECK IN/CHECK OUT: Check in is 4:00 PM/Check out time is 11:00 AM. After expiration of the rental period should the RESIDENT hold over beyond the check out date and time or fail to vacate all possessions on or before the check out date and time, RESIDENT shall be liable for a $300 late check out fee up 1:00 PM the day of checkout. After 1:00 PM the RESIDENT will be billed the full amount for an additional night based on current season rates. Should RESIDENT need to extend their stay the RESIDENT may request an extension which will be reasonably granted so long as the property is available for the requested dates. Rates will be agreed upon at the time of the request.
12.INSURANCE: RESIDENT acknowledges that OWNERS insurance does not cover personal property damage caused by fire, theft, rain, war, acts of God, acts of others, and/or any other causes, nor shall OWNER be held liable for such losses. RESIDENT is hereby advised to obtain his own insurance policy to cover any personal losses.
13.RIGHT OF ENTRY AND INSPECTION: OWNER may enter, inspect, and/or repair the premises at any time in case of emergency or suspected abandonment. OWNER shall give 24 hours advance notice and may enter for the purpose of showing the premises during normal business hours to prospective renters, buyers, lenders, for smoke alarm inspections, and/or for normal inspections and repairs. OWNER is permitted to make all alterations, repairs and maintenance that in OWNER'S judgment is necessary to perform.
14.ASSIGNMENT: RESIDENT agrees not to transfer, assign or sublet the premises or any part thereof.
15.PARTIAL INVALIDITY: Nothing contained in this Agreement shall be construed as waiving any of the OWNER'S or RESIDENT'S rights under the law. If any part of this Agreement shall be in conflict with the law, that part shall be void to the extent that it is in conflict, but shall not invalidate this Agreement nor shall it affect the validity or enforceability of any other provision of this Agreement.
16.NO WAIVER: OWNER'S acceptance of rent with knowledge of any default by RESIDENT or waiver by OWNER of any breach of any term of this Agreement shall not constitute a waiver of subsequent breaches. Failure to require compliance or to exercise any right shall not be constituted as a waiver by OWNER of said term, condition, and/or right, and shall not affect the validity or enforceability of any provision of this Agreement.
17.ATTORNEY FEES: In the event any legal action or proceeding is brought by the OWNER, the RESIDENT will be responsible for reasonable attorney's fees and costs in addition to other damages awarded.
18.REPORT TO CREDIT/TENANT AGENCIES: You are hereby notified that a nonpayment, late payment or breach of any of the terms of this rental agreement may be submitted/reported to a credit and/or tenant reporting agency, and may create a negative credit record on your credit report.
19.NOTICES: All notices to RESIDENT shall be served to RESIDENT via email.
20.ENTIRE AGREEMENT: This Agreement constitutes the entire Agreement between OWNER and RESIDENT. No oral agreements have been entered into, and all modifications or notices shall be in writing to be valid.
21.RECEIPT OF AGREEMENT: The undersigned RESIDENT has read and understands this Agreement and hereby acknowledges receipt of a copy of this Rental Agreement.
---
I might be the only bachelor with Mary Poppins cleanliness! I'm certain you will enjoy my home as much as I do. I'll do my very best to be an awesome host although I will be upfront that I'm very busy during the day and sometimes not quickly available. I can promise a great, …
Response rate:
100%
Response time:
within a few hours
Explore other options in and around Scottsdale
More places to stay in Scottsdale: