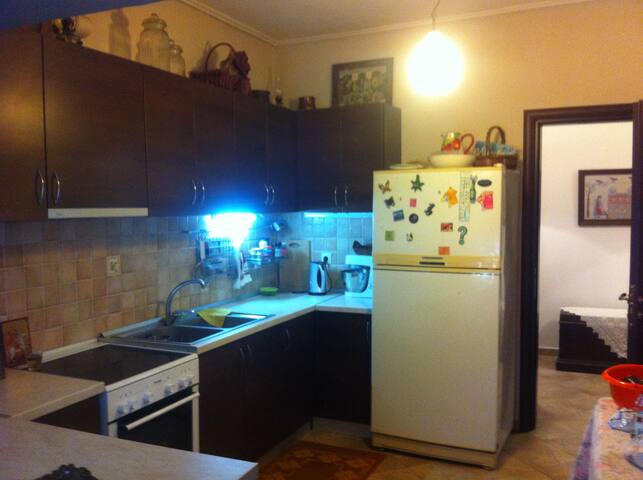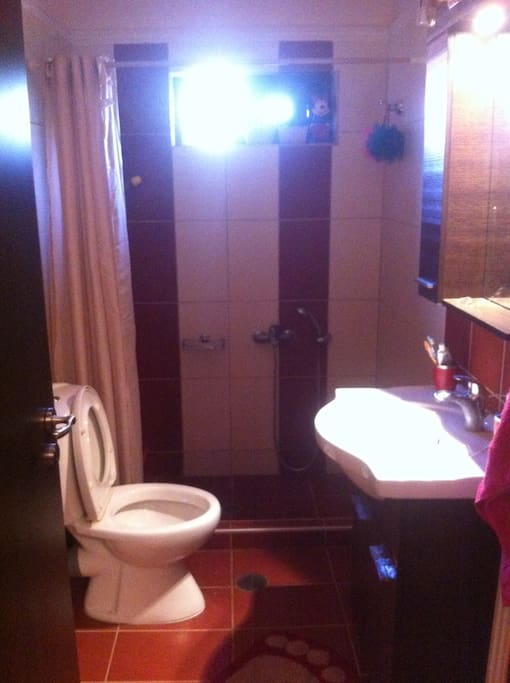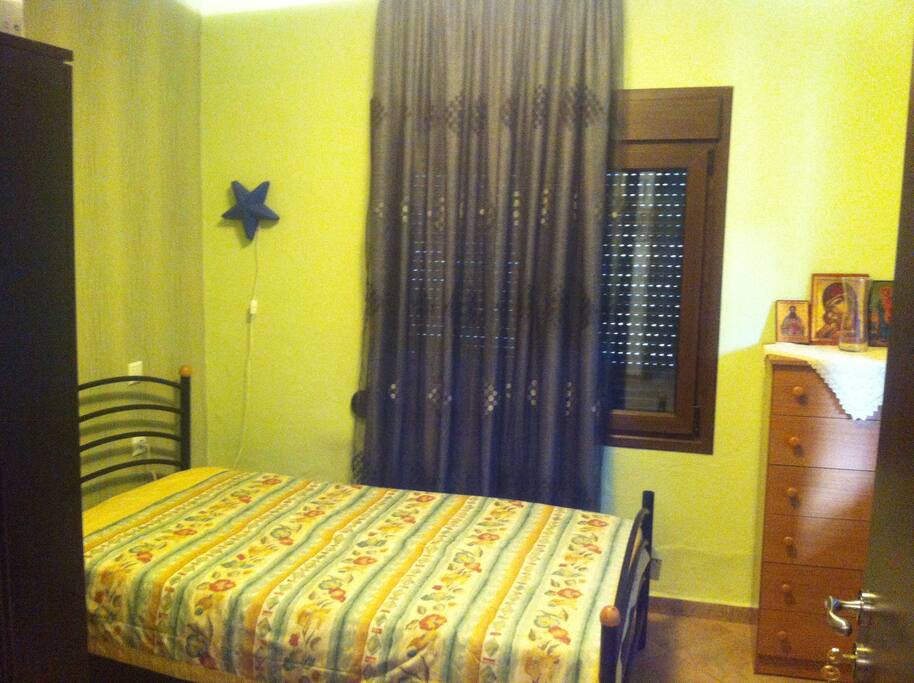 traditional house with garden in a small village between Karditsa an Trikala
---
Evi is a kind and attentive host. We were surprised to see all the food that she prepared for us. Bread, cookies, chocolate and much more. She also had fresh eggs stocked in the refrigerator. Her kitchen is well stocked with all that you'll need to prepare a home cooked meal. The house is about 40 minutes to Meteora in a nice quiet neighborhood. There's a general store within walking distance 300 meters from the house. You can visit many towns nearby like Trikala and Karditsa. There's a nearby grill restaurant on the main road that's serves traditional food. Grilled feta was our family's favorite. Thank you Evi for helping us have a delightful holiday.
---
Μοναδική φιλοξενία από τους γονείς της Εύης, τον Κύριο Κώστα και την κυρία Τζένη. Το σπίτι πανέμορφο,ζεστό,φωτεινό με πολύ ωραίο εξωτερικό χώρο. Ήσυχη περιοχή. Με την άφιξή σας θα βρεθείτε μπροστά σε ντουζίνες από χειροποίητα γλυκά και ροφήματα και ένα πλήρως εξοπλισμένο σπίτι με ότι μπορείτε να φανταστείτε. Ότι και να πω είναι λίγο. Το συστήνω ανεπιφύλακτα.
---
Περάσαμε ένα εξαιρετικό τριήμερο στην όμορφη Θεσσαλία έχοντας ως βάση το υπέροχο σπίτι που μας φιλοξένησε στο Παλαιοχώρι! Εξαιρετικό από όλες τις απόψεις, ζεστό, εξοπλισμένο με παραπάνω από τα απαραίτητα και υπέροχη χριστουγεννιάτικη φιλοξενία από τους οικοδεσπότες! Πραγματικά νιώσαμε σαν να είμαστε στο σπίτι μας στο χωριό και με χαρά θα το επισκεφτούμε ξανά! Ένα μεγάλο ευχαριστώ στην Εύη και στους αξιαγάπητους γονείς της για τη φιλοξενία! Το χωριό είναι κοντά και στη λίμνη Πλαστήρα και στα Τρίκαλα! Ιδανική βάση για εξορμήσεις!
---
Hello world!! my name is evi!! i live in trikala thessalia greece and i like traveling, reading and cooking!! I am looking forward to welcoming you to my residence..see you soon!!
Languages:
English, Español, Français, Ελληνικά
Response rate:
100%
Response time:
within an hour
Explore other options in and around Καρδίτσα
More places to stay in Καρδίτσα: