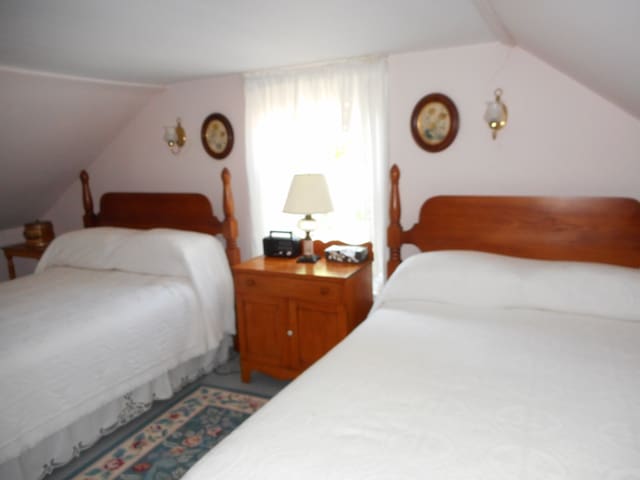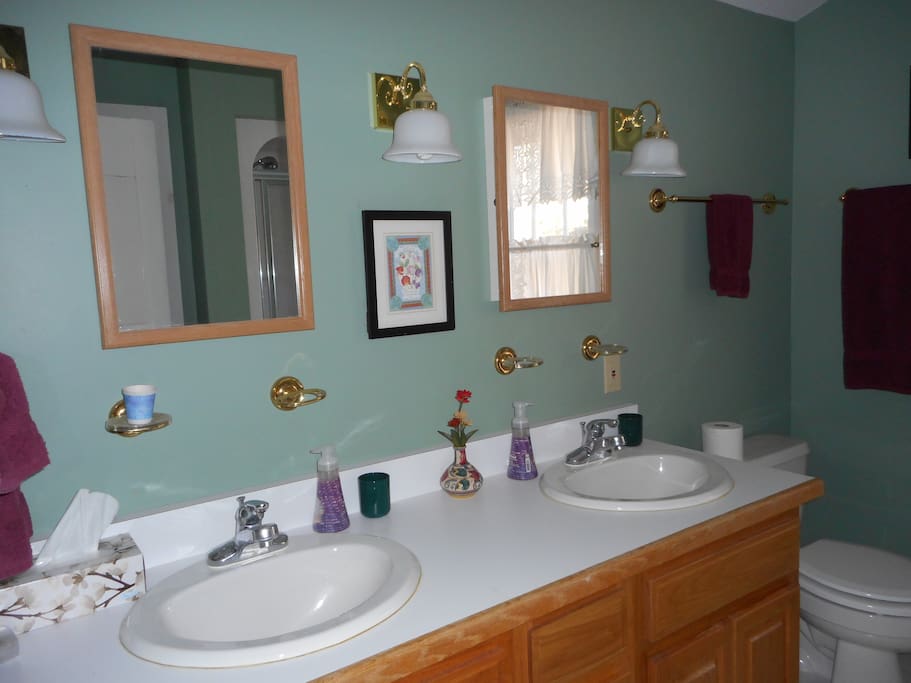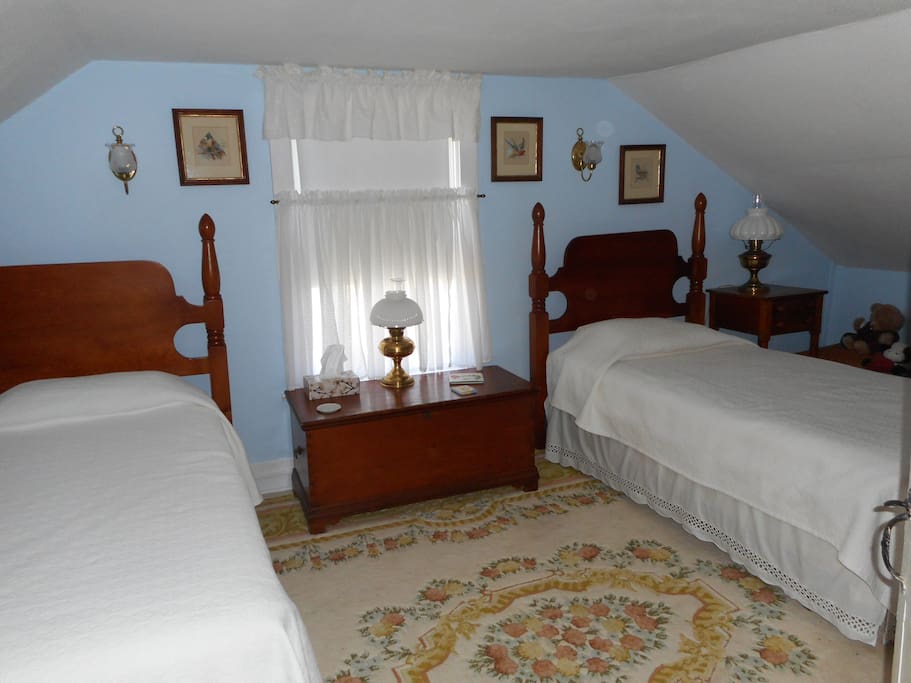 Knollwood Acres, Windham, NY
19th century antique lovers dream house three minutes from Windham skiing and golfing. Bedroom has 2 double beds. Bathroom has 2 basins & is shared with room across the hall. Guests may use the living room, porch and patio. Beautiful mountain views and a lovely garden. Cat in residence. 8% state tax.
---
---
Not safe or suitable for infants (Under 2 years)
Check in time is flexible
---
---
---
I do not recommend booking this stay if you plan to enjoy yourself, without your host treating you disrespectfully.
If "enjoying yourself" means being roaring drunk and staggering in at 4:15 in the morning, then there needs to be some deep soul searching and maybe some professional intervention. I had two guests the previous night who attended the country festival and returned a few minutes after midnight completely sober. They had thoroughly enjoyed themselves and came to breakfast at the time they had requested. Shelby said they wanted breakfast at 9 o'clock and all was prepared but they slept until 10:15 when I woke them. As for charging extra money, Shelby made a reservation for two and three came instead. My ad says that additional guests are charged a fee. I told Donna it would be $10 to cover breakfast and linens and she agreed to pay it. Shelby arrived at my house on Saturday at noon time, left for the festival by taxi at one. I had called for the taxi and gave Shelby the taxi company's name and telephone number for their return call. I wondered why they wanted a taxi since they had come by car but at 4:15 I understood the reason. Since the last show ended at 11, they said they would be back around midnight. Obviously, they had no intentions of just attending the music festival. They had my phone number and could have called about a change of plans. I was concerned that something had happened to them and stayed up all night. I was relieved to see them but it was obvious that they were drunk. I stood at my doorway with a flashlight to augment the outside lights since it was apparent that they couldn't even walk straight. They had difficulty climbing up the outside and bedroom staircases and I kept all the lights on in the upper hall, along with the night lights, as a precaution against an accident going to the bathroom in the hall. I had been a considerate host but when it was noon on Sunday and it didn't seem that the women were preparing to leave, I called up to them and asked if they were getting ready to leave Twenty-five minutes later, they came down stairs and Shelby was curt and rude to me. She said I shouldn't have questioned them about their departure timing and made a comment about "hotel hours". I felt I was justified since they had been at my house for over 24 hours and that's not a normal time frame for a bed and breakfast. After they left, I found a liquor bottle in the waste basket still containing a small amount of liquor. Shelby was the disrespectful person, not I, and I submitted a report to Airbnb about this stressful occurrence. Up to this point, I have had wonderful guests and have received excellent reviews. Since Shelby didn't "enjoy" her stay at my home, it reflects on her, not at me. I would not recommend Shelby, her mother, Jane, or her friend, Donna unless you like "party girls."
---
Claire's house is fantastic! The beds are super comfortable and fairly big (I'm 6'6" so that's important). Claire was super accommodating to our schedule and made us feel like we were welcome in her home. This continental breakfast in the morning was great too! Homemade yogurt an…
---
I am a retired history teacher, tutor, archaeologist, and antique dealer. In recent years I have traveled to China, India and Nepal, Viet Nam and Cambodia, Turkey, Russia, Japan and Australia. In earlier years, I lived in Belgium, Italy and Lebanon and visited neighboring countri…
Response rate:
100%
Response time:
within a day
Explore other options in and around Windham
More places to stay in Windham: