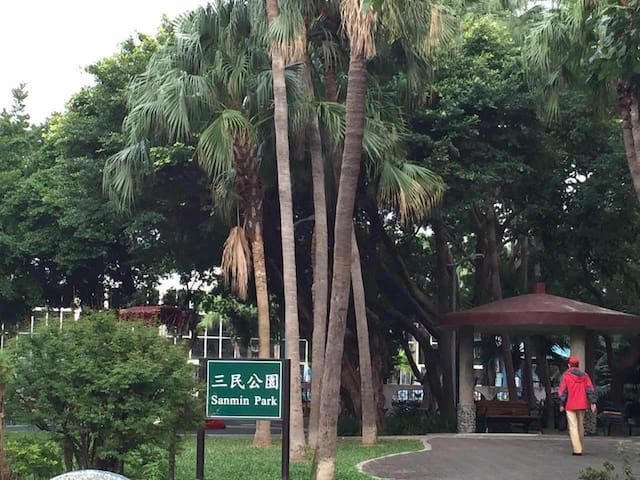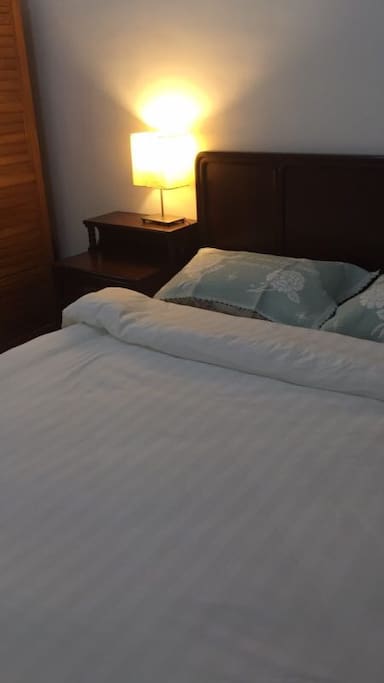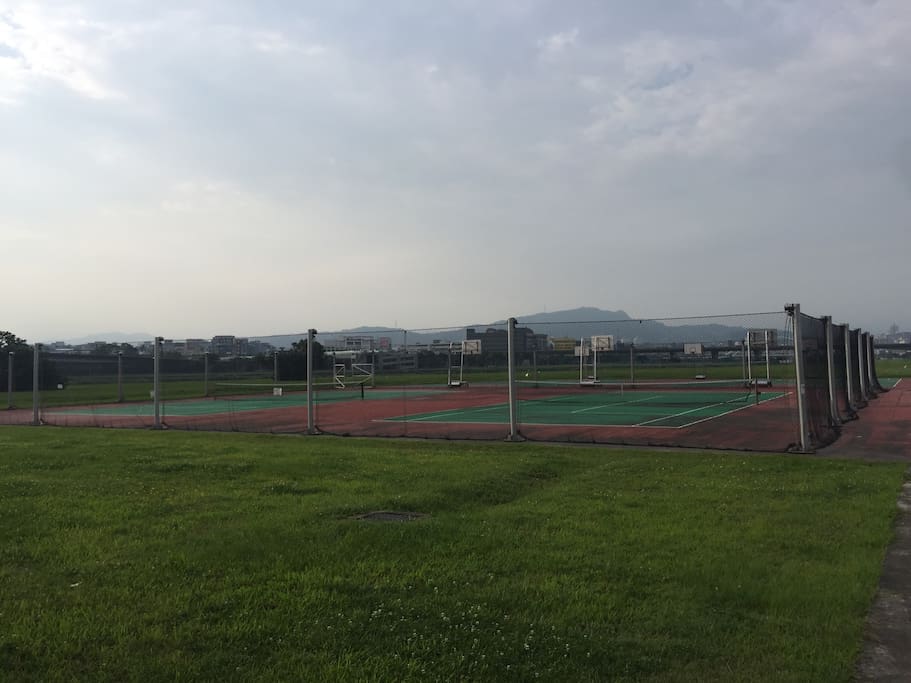 My family is 10 minutes from the Taipei Arena, 101, Raohe Night Market, 10 minutes by car from Matsuyama Airport. In front of the hotel is an eco-park environment beautiful! Carrefour, 711 and many supermarkets, restaurants.
我家距離台北小巨蛋,101,饒河夜市10分鐘車程,松山機場5分鐘車程。門前是一個生態公園環境優美!周邊家樂福,711及眾多超市,餐廳。美食雲集。
The space
People's livelihood community It is said that if you ask Taipei friends dream of where the residence is where their answer is likely to be the people's livelihood community! 1960s planning, here is the earliest planning of the American field-shaped community, the corner of the park, roadway more than six meters , Wide fire lane, near the Songshan Airport, most areas have height restrictions, surrounded by full of trees, now has a dense forest. Here almost can not see the tourists, can follow the aroma of magnolia flowers free to go away. Kindergarten is full of children's laughter, restaurants and cafes everywhere, tired to sit down and rest. Corner of the park, there are four generations of the family, there are noon sitting cool to read the white-collar girl. The apartment downstairs full of all kinds of shops, each with a master of the dream of life aesthetics. From the door of the flower wall, to the inside of the frame, no one see the heart. The so-called petty bourgeoisie, in which you can see the ideal model is not contrived.
民生社区
据说早些年你若问台北朋友梦想的住宅是在哪儿,他们的回答很可能是民生社区!1960年代规划,这里是台北最早规划的美式田字形社区,转角即公园,巷道超过六米,宽防火巷,近松山机场,多数地区有楼高限制,周围种满了大树,如今已茂密成林。这里几乎看不到游客,完全可以顺着玉兰花的香气随意漫走。幼稚园一条街满是孩子们的欢声笑语,随处可见的餐厅和咖啡馆,累了便可坐下休息。街角的公园,有四世同堂的一家人,也有午间坐着乘凉阅读的白领少女。公寓的楼下开满了各式小店,每一间都带着主人沉沉的生活美学之梦。从门口的花墙,到内里的画框,无一不见用心。所谓的小资,在这就能看到毫不做作的理想范本。
---
---
Check in time is 8AM - 11PM
Self check-in with lockbox
爱惜房屋设施,不在房间内吸烟!
如长期租住需长期使用厨房燃气及简单调料需付费
---
Ms Su is very kind to help guest in her house. She waited for me until midnight in case I might have problem to find the place. She also greeted me with a bowl of freshly cooked dessert. She also accompanied me in order to catch the train on time. Regarding the condition of the room, it is very clean and quiet. The mattress is soft. You have enough storage spaces and many available sockets so you can charge all electronics at once. The toilet is clean and equipped with all necessary accessories. I don't have chance to use the kitchen but it is well organized at first glance. The location is good. It is only 4USD taxi ride from song shan airport. There are a lot of buses to major attractions. The nearest MRT station is about 10mins walking distance. I will definitely recommend this host and room. 苏姐是非常热情的主人,我到的当天她特意等我到1点多以防我找不到她家。她还煮了芋圆红豆汤,让我台湾的第一站就非常温馨。在我离开的时候她还陪我赶火车,确保我准时到车站才离开。还特地准备了绿豆糕和水果让我在路上充饥,让我觉得特别温馨。 苏姐的房间很安静也很干净,有充足的储物空间和插座。床垫很软,易于入睡。卫生间很整洁,洗浴必需品都有准备。厨房布置的井井有条,但我没有机会使用。 苏姐家位置很好,坐出租到松山机场大约100台币。附近有很多公车去各个主要景点。新东街上有很多当地小吃值得探索。距离最近的地铁站南京三民大约步行10分钟。 我非常愿意推荐入住苏姐的家!
---
我是一位退休的證券交易員,我喜歡結交來自世界各國的朋友,因為女兒出嫁空出一間臥房,適合短期旅行的朋友使用,希望跟有緣的人結交朋友。有機會也能品嘗到我的手藝喔! 如您對烹飪感興趣我才可以教您地道的台灣家常菜!我的人生格言:萬事互相效力,讓愛神的得益處!
Languages:
中文
Response rate:
100%
Response time:
within an hour
Explore other options in and around 台北市
More places to stay in 台北市: