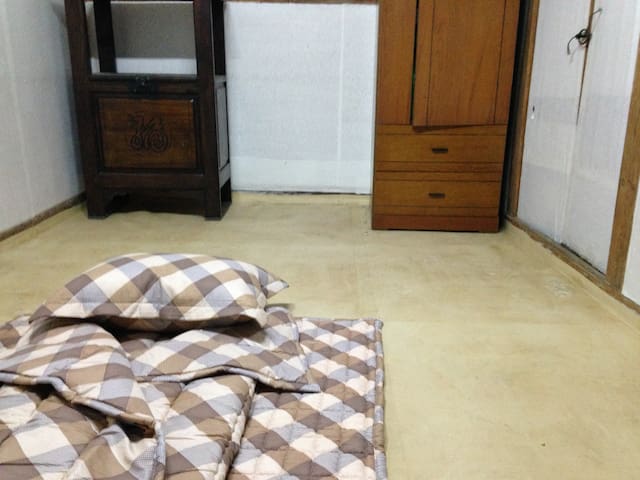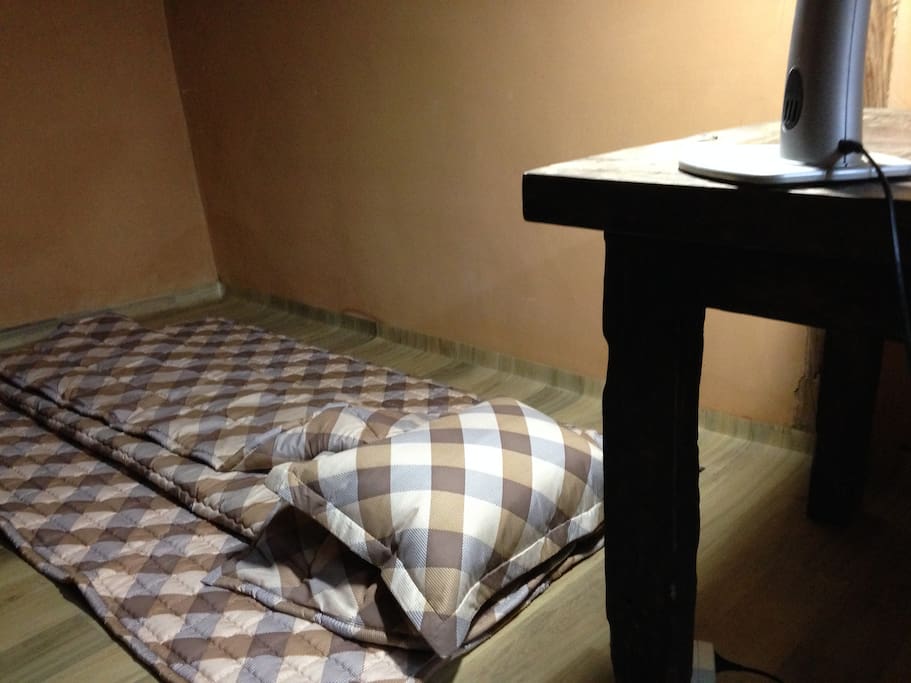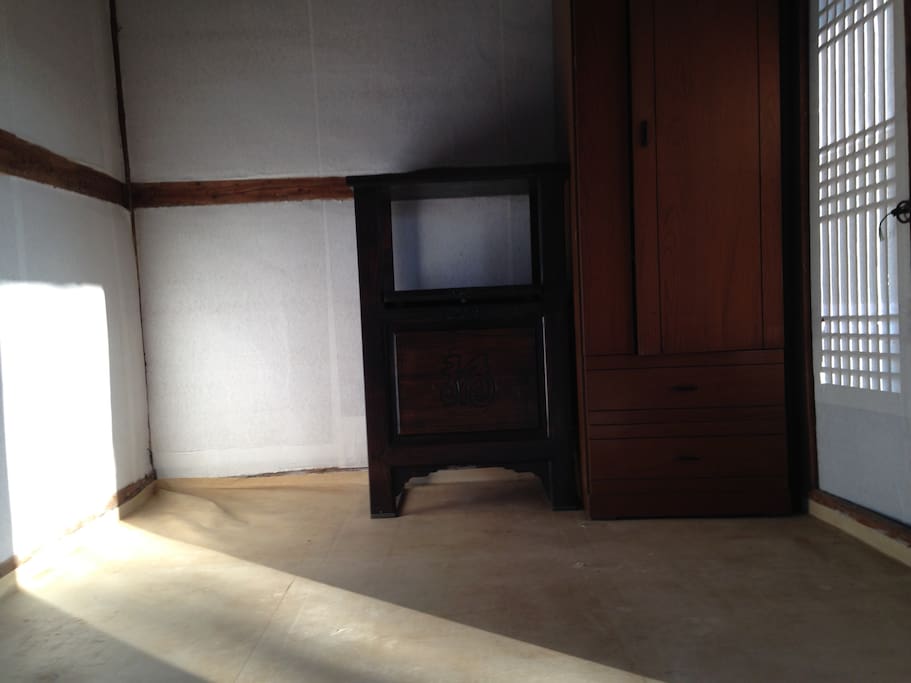 About this listing
The space
One of the scholars Yulgok representative of the Joseon Dynasty, this is where the oxygen of this family. The flow of acid eojilgo soft, open appearance and beautiful streams are pouring down into our town along the back ridge of oxygen. In 1950 by a professor of political science in the house came alive in the hierarchy can be seen in Korea urban and rural communities to buy up to 1980 has been 10 years of community organizations trained students of Yonsei University. The house is a beautiful home, consider the age structure of the house, Gyeonggi situation and haengsaek lives in the house lived three families have two daughters 7 sons of the family. Features jeongnamhyang placed in a position to support the pungsuseol the left and to the Civil and think that the two gates and wells, and the floor will leave a strong impression on people using the house. Ligatures mill town house that was in front of the old gates provide a good mumps have stepped into the house. Long room combined two rooms was originally also serves as a kitchen and dining room. Remarkable dining table made of rare Southeast Asian mountains neck. Master bedroom is spacious with a large number of deumjik dolpak enjoy ondolbang room with kitchen embroidered phrases. When the gumbul time but a forced way to enjoy the night, corn, sweet potatoes, ripe aroma to the remaining charcoal can return to childhood. Sarangbang is small and cozy bangyida with flavor. Like the master bedroom you can enjoy a piece of choreography along the ceiling seokgarae. An entire house to be called loess foundation of emotional healing by painting the ceiling and walls will bring a deep sleep. Ligatures mill and the well will be a monumental remember visiting the house. Summer Watermelon wells can visualize the sidaesang cool was stroking the soft magnetic thin mill metdol alters suddenly feeling the breath of the cows was the distance. This is the gas oven, cutlery, crockery, pots, pans, knives, mugs Beach indoors kitchen and refrigerator are on the outside. Camping can be registered: there is a tent in the yard user imported excuse, 2. Providing electric blankets and mattresses yoga, but the sheets, pillows and bedding, import this person. Under-floor heating and firewood use is limited to the prior applicant. Garbage goes across the street that separated water dwell on the beach bag placed on the hills and creek jeokjang. check in time 12:00 check out 11:00
조선왕조를 대표하는 한사람의 학자 율곡이이와 그 가족의 산소가 있는 곳이다. 산의 흐름이 어질고 부드럽고 열린 모양이며 아름다운 개천이 산소의 뒷쪽 능선을 따라 우리 마을로 흘러내리고 있다.
1950년대에서 1980년까지 한국 도시와 농촌사회에서 볼 수 있는 중의상계층이 살아왔던 집으로 정치학을 가르치는 한 교수가 구입하여 연세대학생들의 지역사회 조직훈련을 10여년 해왔다. 이 집은 7식구의 아들 둘 딸 셋 가족이 살던 집으로 그 시대 경기도 가옥구조와 삶의 형세와 행색을 생각해 볼 수 있는 아름다운 집이다.
정남향을 갖추고 좌우와 남북에 풍수설을 뒷받침할 수 있는 위치에 놓여 있으며 두 대문과 우물과 마루들이 이집을 이용하는 사람들에게 강한 인상을 남기리라고 생각한다. 이집 옛 대문 앞에 있던 동네 연자방아는 집안으로 들어와 있어 좋은 볼거리를 제공하고 있다.
원래 있던 두 방을 합친 긴방이 부엌과 식당을 겸하고 있다. 동남아산 희귀목으로 만든 식탁이 돋보인다. 안방은 넓고 크고 듬직한 돌팍으로 구들을 놓은 부엌이 딸린 온돌방을 즐길 수 있다. 굼불을 때는 시간은 길 수밖에 없으나 남은 숯불로 밤, 옥수수, 고구마익는 향기를 즐기며 어린시절로 돌아갈 수 있다. 사랑방은 운치가 있는 작고 포근한 방이다. 안방과 마찬가지로 천정석가래의 군무를 누워서 따라 즐길 수 있다. 집 전체를 치유의 바탕이라할 황토로 천정과 벽을 도색한 정서가 깊은 잠을 불러올 것이다.
연자방아와 우물은 이집을 방문한 기념비적 기억이 될 것이다.
우물의 여름 수박은 식히고 연자방아 멧돌을 쓰다듬으며 도정을 하던 소들의 숨결을 느끼면서 급격하게 달라져가는 시대상을 그려볼 수 있다.
실내주방에 가스레인지, 수저, 그릇, 냄비, 후라이팬, 식칼, 머그컵이 비치되어 있으며 냉장고는 바깥에 있다.
캠핑등록가능: 마당에 사용자가 가져온 천막을 2개 칠수도 있다.
전기담요와 매트리스요가 제공되지만 시트, 베개등 침구는 본인이 가져와야 한다. 온돌과 장작사용은 사전신청자에 한한다.
쓰레기는 비치된 봉투에 분리수거하여 있는 길 건너 개울 언덕 하적장에 놓고간다.
check in time 12:00 check out 11:00
Guest access
You can use all except the storage house and yard.
창고를 제외한 집과 마당을 모두 사용할 수 있다.
Interaction with guests
Staff responsible for the clerical responsibilities during your stay does not reside. In case of emergency, please call. Like to know the password for the lock entrance, please call 30 minutes before the check-out.
투숙기간동안 사무적인 책임을 담당하는 직원은 상주하지 않습니다. 비상시에는 전화연락 주십시오. 출입구의 자물쇠 암호를 알려드리고 체크아웃 30분 전에 전화 해주십시오.
Other things to note
Residents are owners of six minutes and warm hearted. Teeth facing each other outside the recommended share greetings.
주민들은 여섯분이며 따뜻한 마음씨의 소유자들이다. 밖에서 마주치면 서로 인사를 나누는 것이 좋다.
---
Check In: Anytime after 12PM (noon)
Room type: Entire home/apt
---
---
Always communicate through Airbnb
To protect your payment, never transfer money or communicate outside of the Airbnb website or app.
Learn more
---
Check in is anytime after 12PM (noon)
투숙자는 청결의 의무가 있다. 다음 투숙객이 꺼리지 않고 사용할 수 있을 정도로 투숙이전과 같은 환경으로 청소와 정돈을 부탁드린다. 화장실과 우물가의 정리가 특히 요청된다. 소형 진공청소기가 있다.
"내 쓰레기는 내가 가져간다"는 원칙을 지켜주십시오. 처리하기 어려운 쓰레기는 제공한 분리수거 봉지에 넣어 지정된 장소 (쓰레기하적장)에 놓으십시오.
Follow the campers' code: "If you carry it in, carry it out." "Leave it as you found it."
---
Flexible
Cancel up to 24 hours before your trip and get a full refund. Cancel within 24 hours of your trip and the first night is non-refundable.
---
좋아하는 것은, 바다물결이 한번 지나간 모래위를 걷는 것/
*여행지/천막 캠핑/ 지리산 왕시루봉(지금은 허물어졌슴),덕적도에 속한 굴업도 (자연 다양성 보고),하조도에 속한 나배도(방갈로 수련장 캠핑장)벵쿠버와 씨애틀사이의 Orcas섬 /*못가본 그러나 가볼 그리스의 Knoxos섬/*쇼팽듣기/*뉴스보기/*다시 곧 가볼 개인적인 이유가 있는 인도 남부 Kerala의 Aranmula. 그러나 이 시대 세계의 가장 생동적인 것을,미래의 전조를, 모은 곳은 젊은날들을 지낸지낸 Manhattan섬 New York! /*스타일? 중요한 것은 알려 주고 laissezfaire /*많이걷기 많이 보기 많이 듣기/열러분의 거처 체학특강' 음악녀 연극
청년 문화 풀뿌리운동의 출발지점으로,은/좌우명,

Languages:
English, 한국어
Response rate:
100%
Response time:
within a day
Exact location information is provided after a booking is confirmed.
Explore other options in and around 파주시
More places to stay in 파주시: