My place is good for singles, couples, solo adventurers, and business travelers.
Adnan's place is exactly as described, clean includes everything you need, well furnished and repartitioned, well located at the center of Beirut walking distance to the pubs and restaurants and it has an underground private parking which erases the parking troubles in gemayzeh, plus adnan was so helpful, easy to reach and so generous. highly recommended and will definitely repeat the experience.
Walid
2017-04-08T00:00:00Z
Room Type
Entire home/apt
---
Property Type
Apartment
---
Accommodates
3
---
Bedrooms
Beirut, Beirut Governorate, Lebanon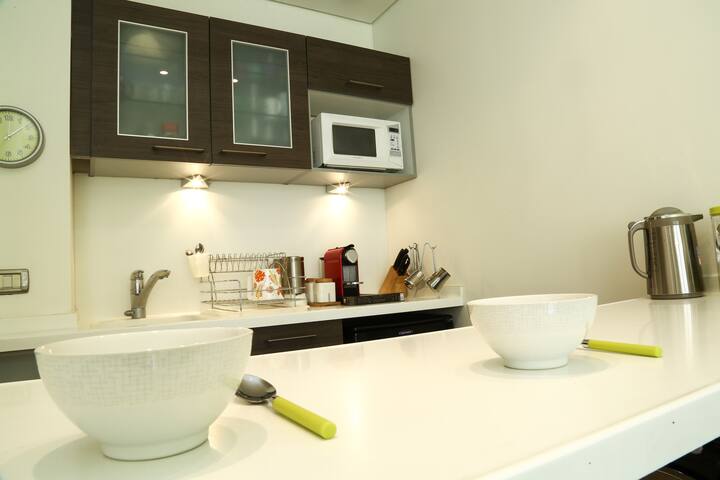 My place is close to the street of Gemayzeh, where most of the popular restaurants and bars are located. You'll love our place because of the ambiance and the people. I'm located in the heart of Beirut, at walking distance to all the most beautiful neighbourhoods in the city. My place is good for couples, solo adventurers and business travellers.
My flat is located in a small road in the heart of Ashrafieh, between Gemayzeh and Sursock. The street is calm and beautiful, surrounded by pretty buildings. Although it's 2 minutes away by foot to the buzz of the city, it's also a great and peaceful flat in which you will sleep well, or work effectively (if you need to)
Lara's place is very well located, well equipped, stylish and cosy. It's quiet, which can be hard to find in Beirut, and Lara is very welcoming. A great find.
Jean-Marc
2017-03-06T00:00:00Z
The best host one can think of: Discrete but at the same time super available... Always with that wonderful smile that made my stay
Farid
2017-01-28T00:00:00Z
Really lovely place. Lara showed an eye for detail. Impeccably clean apartment. She granted us access to her snacks, tea, and even left us a tray of breakfast in the fridge.
Katy
2017-01-01T00:00:00Z
Lara's place is exceptional, you'll feel very well cared for and welcomed at all times. Everything was neat from the smoothest check-in experience, the smartly decorated space, the surprisingly quiet neighborhood despite it being a walking distance from top-notch restaurants and nightclubs, not to mention a caring host with an amazing personality. I have already booked it for my next trip - YES that is how much I recommend it.
Nicholas
2017-02-02T00:00:00Z
Lara was so nice and friendly. Her place was very hip, modern, warm and cosy and everything was cool. I'd definitely choose Lara's place again. Its
Chadi
2017-01-23T00:00:00Z
A lovely apartment in a great spot in the city - Lara was friendly and helpful. Will definitely return if I get the chance!
Emily
2017-02-21T00:00:00Z
Fantastic flat. Great location and Lara is an exceptional host. She was on hand to help with anything. Book yourself in, you won't be dissapointed!
Rezo
2017-03-16T00:00:00Z
Location couldn't have been better - we wandered most of the neighbourhoods and Gemmayzeh was our favourite... and Lara's place is in the middle of that, yet still blissfully quiet! Lara's communication was friendly and immediate throughout and she was super welcoming when we arrived. We felt very at home. Thank you Lara!
Pippa
2017-03-22T00:00:00Z
Room Type
Private room
---
Property Type
Apartment
---
Accommodates
2
---
Bedrooms
Bayrut, Beirut Governorate, Lebanon
My place is close to family-friendly activities, nightlife, public transport, and the city center. You'll love my place because of the high ceilings, the location, the ambiance, and the people. My place is good for couples, solo adventurers, and business travelers. A very lofty art deco apartment in Central Beirut (Gemezeh/Mar Mikhael district), near downtown, nightlife, pubs, cafes, restaurants, museums and much more.
Art Deco Spacious Full Amenities including fully equipped kitchen. Work/ Desk Space Fireplace for Winter season AC/s in all Bedrooms
My neighborhood is considered to be one of the trendyist parts of the city with plenty of leisure activities around. Mostly walking distance.
Really beautiful home in the center of beirut!
Pietro
2016-11-01T00:00:00Z
The host canceled this reservation 3 days before arrival. This is an automated posting.
Wade
2016-09-09T00:00:00Z
This is what Airbnb is all about! I couldn't have experienced Beirut in the way I did without Baba. He's a friendly, attentive, and cool host - and the place is very comfortable and clean too. Thanks again (:
Kiz
2016-07-09T00:00:00Z
Everything was good
Emre
2016-12-22T00:00:00Z
Really amazing apartment and BaBa G was a great host. Best location in Beirut too!
Fiona
2017-03-23T00:00:00Z
This appartment is highly recommended. Interesting interior design! best location! nice host! best value for money! What esle do you need?
Thorsten
2017-01-02T00:00:00Z
We had a really great time. The apartment is fantastic and Baba G a great host. We will be back!
Peter
2016-11-05T00:00:00Z
Room Type
Private room
---
Property Type
Apartment
---
Accommodates
2
---
Bedrooms
Beirut, Beirut, Lebanon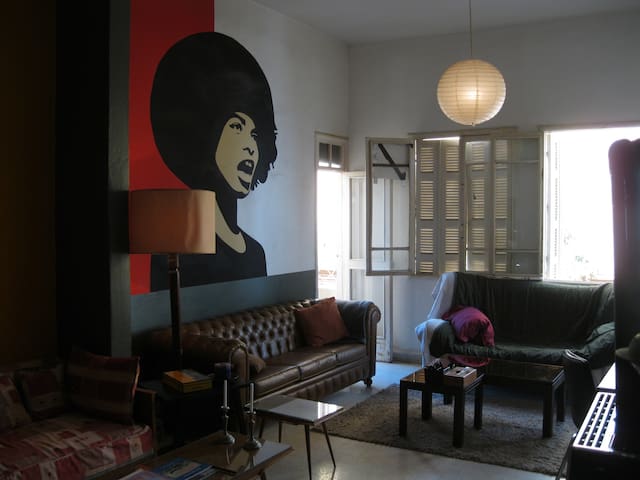 My rooftop apartment is situated on a sunny and quiet side street -10 meters away- of Gouraud street in Gemmayze in Beirut's (real) downtown. Street is filled with art galleries, restaurants and beautiful architecture. Room fits two, has direct access to the XL terrace. If you want to stay at the house but the room is unavailable contact me, here's my other room: https://www.airbnb.com/rooms/13161977 to book the whole house (4 guests): https://www.airbnb.com/rooms/13166312
The house is very sunny and quiet. The terrace = perfect outdoors hangout in the city; where you can enjoy your morning coffee, a BBQ and a drink at night. The street has a village feel to it while being in the center of the capital. The house is furnished with essentials, nothing too fancy or glittery. If you're looking for luxury... wrong ad. ~NO LONG-TERM RENTAL, so please don't ask.
Gemmayzeh, old and interesting neighborhood in Beirut, shop owners are relaxed, multi-cultural and tolerant people, nice architecture... You can read about it on the internet and travel guides The Neighborhood is literally 10 minutes away from the airport (if you arrive at night) and up to 35 minutes with day traffic
This is one of our best experiences of renting a room in a shared apartment. The location is the best you can imagine, close to almost everything you need: designers' stores, galleries, best restaurants and bars of Gemmayze and Mar Mikhael. The room is super clean and comfortable, full of light and air during the day and very quiet in the night. And there is a fantastic terrace. We loved every bit of it. Ralph is an amazing person, helping us to understand the ways of Lebanese life, sharing lots of local tips. You feel very comfortable at his place cause he's very easy-going. And the diamond of the place is beautiful Uhu the cat! Hope that we come back soon to our new friends.
Yulia&Anna
2016-11-21T00:00:00Z
I stayed for 3 nights in this wonderful place. Firs of all Ralph is a very good host, he arrange taxi pick up for me from the airport and they brought me to his place. You will not feel bored when you stay at home, he will always help you when you ask him. The location is very good: on the street a lot of pubs and it's only 5-7 min walk from downtown. If you want to enjoy Beirut - this is the right place))
Artur
2015-08-13T00:00:00Z
It was a great pleasure to stay here. The room is very nice, clean and with a great location. And the terrace is very pleasant ! Ralph wasn't here when I stayed, but his friend who hosted me was very nice. They both gave me good advices and did everything to make my stay perfect. I definitely recommend it ! Thank you very much !
Agathe
2014-09-08T00:00:00Z
Ralph is quite a host and it was a real pity that I had to leave his place early. Despite the fact that I contacted him the day before I wanted to move in and I was his first guest, everything was ready when I got there. We chilled out for drinks on his terrace, ate together, it was really swell. And the flat and room is great value considering it's central Gemmayze and it's a neat and trendy flat. I can't recommend Ralph or the place highly enough. Ralph I'll pop by for a drink when I'm back in Beirut. Cheers, A
Alex
2014-03-10T00:00:00Z
Ralph is a cool guy. Be sure to have a beer with him -- he has some very interesting stories about growing up in Lebanon. The cat is very sweet. The neighborhood is a bit dodgy, but I felt safe in the flat.
Lisa
2016-09-12T00:00:00Z
Hala and I were in (SENSITIVE CONTENTS HIDDEN) communication before my trip. Ralph was also involved in the communication. Everything I would need to know pertaining to my stay in the flat was clear and well thought out. I was met by Hala when I arrived from the airport and she helped with my suitcases when it was time to leave. I stayed 7 nights. Instead of the desk by the door there is now a large cabinet which was a big help for storing my things. The wifi was good for my needs. The room is basic and I expected that. I didn't spend much time there. I was too busy running around all over Lebanon. There is a lot to see and do. Flat is in a good location, all drivers are able to find it easily. The food in the area is excellent. Around the corner from the flat is Kitchenlab. You can go online and sign up for cooking classes there. I did and it was a fun and great learning experience. One night Hala took me out to a fantastic supermarket. I really appreciated that, she is a super kind and caring person. My stay in this flat was a lot of fun and very relaxing.
Catherine
2015-03-28T00:00:00Z
Ralph couldn't have been a better host and made my stay in Beirut so much more fun and interesting. He's a super generous, trustworthy, smart, creative guy and the apartment was perfect -- I slept outside on the sofabed with the breeze to cool me down -- I slept so well every night! From the airport, Ralph arranged me a taxi and helped with visa arrangements, even though my flight time had changed with no warning. He met me, took me out to dinner with his friends on the first night, took me to a beautiful remote beach one day and even lent me money when my card didn't work. The neighbourhood was great, Beirut is beautiful, and I hope to come back some day!
Jess
2014-07-14T00:00:00Z
Lovely flat, great location. Ralph will immediately make you feel at home. You'll enjoy conversations with him on his terrace over a cup of Arabic coffee. If you love cats, you'll adore his little roommate.
Monika
2015-11-11T00:00:00Z
Room Type
Private room
---
Property Type
Apartment
---
Accommodates
2
---
Bedrooms
Beirut, Beirut, Lebanon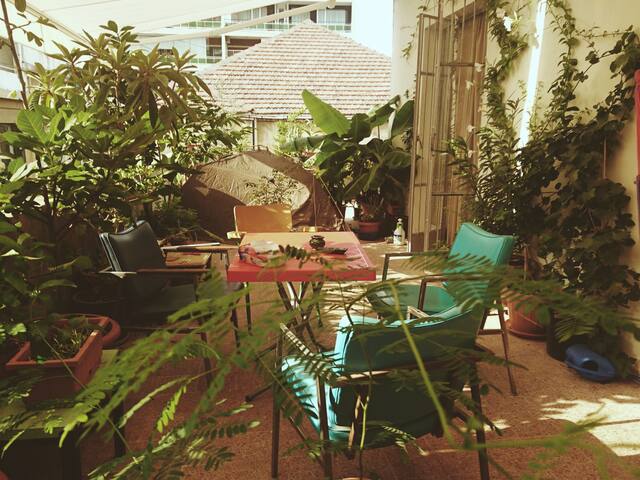 Cosy 37sqm 1BD located in a heritage 1930's art deco building in the heart of Achrafieh at the door of Saifi Village, Gemayzeh and Monot neighborhoods. The best of Beirut nightlife is only steps away, yet the apartment is in a quiet spot of town.
The space is warm and wonderfully located to enjoy Beirut's best day and night life at walking distance. The flat is part of a charming old art deco 1930's building. It can comfortably fit 2 people and a 3rd person can also be lodged on a folding bed.
My neighborhood still has what Beirut is slowly but surely loosing: traditional architectural character and green space! We are blessed with the Tabet property immense garden and the Jesuits old school and church. The street also lodges the Monot theater and the Oriental public library that abounds with 16th century manuscripts.
A great location , I really enjoyed my stay here. Fabienne is very friendly, welcoming and helpful.
Ayman
2015-06-07T00:00:00Z
Everything went perfectly. Fabienne is a gracious and attentive host, and this apartment is fully equipped, nicely designed and well-located in the cool Ashrafiyeh neighborhood, near many restaurants, cafes, etc. I would stay here again very happily.
Seth
2015-06-16T00:00:00Z
We had a lovely stay in the appartment! With three people, it was a bit small but still ok. The appartment has all the necessary facilities and very centrally located very centrally. There are some nice bars and restaurants in walking distance.
Caroline
2014-04-16T00:00:00Z
This apartment is exactly as described: cozy, exactly what we needed. Really good location and amazing host. Thank you Fabienne :)
Filipa
2016-09-14T00:00:00Z
Very nice cosy flat in a great location, walking distance to Monot, Gymayzeh and downtown. Fabienne was very professional, friendly and welcoming. Highly recommended and would certainly stay there again on my next visit.
Walid
2014-02-20T00:00:00Z
The apartment is very cozy, clean and is very centrally located just 5 minutes walking from the downtown. Fabienne is a really nice person. She answered to all my question about Lebanon, so she made understand why this chaotic and strange city is still one of the most beautiful place to be.
Paolo
2014-03-19T00:00:00Z
Fabienne was a lovely and warm hostess, and the place was as advertised. Furniture is great, everything was clean and comfortable, and we have no complaints at all. The location is perfect, convenient to everything you'll want to see and do in Beirut. Just a note for people who are taller than average -- the ceiling is really low. I'm 5'10" and had a few near misses. If you are over 6 feet tall you probably will not be able to stay here comfortably.
Kareem
2014-04-22T00:00:00Z
The place was wonderful and Fabienne was a lovely host, showing us where to go and available for any questions. Would go back in a heart beat!
Lauren
2014-06-16T00:00:00Z
Room Type
Entire home/apt
---
Property Type
Apartment
---
Accommodates
3
---
Bedrooms
Beirut, Beirut, Lebanon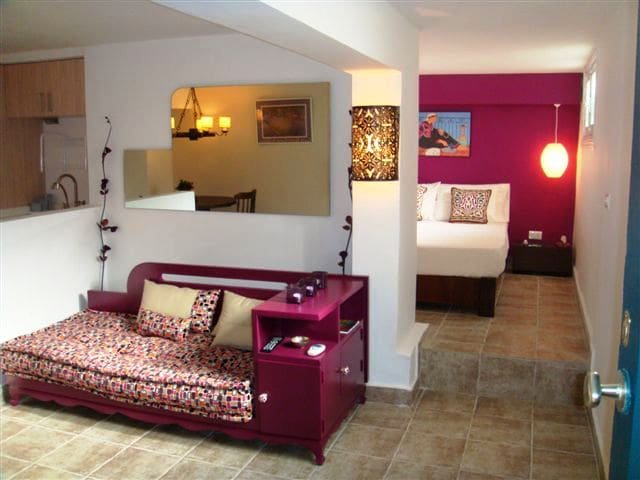 Beautiful apartment in a luxurious building in the heart of downtown Beirut. Ultra modern amneties. Brand new.
Room Type
Entire home/apt
---
Property Type
Serviced apartment
---
Accommodates
4
---
Bedrooms
Beirut, Beirut Governorate, Lebanon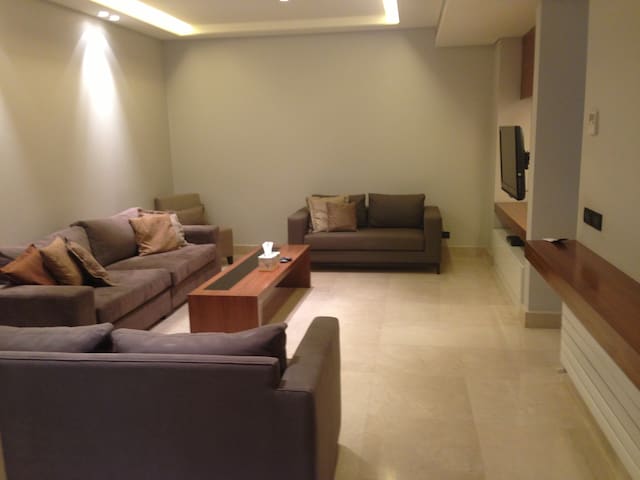 Our place is located at the heart of Achrafieh, in Tabaris. It is a 10mins walk from Downtown Beirut, Gemmayze and Mar Mikhail (streets of bars and restaurants). It is perfect for family getaways, group of friends vacations, and business trips.
It used to be our own apartment growing up, it is very welcoming and guests usually feel at home at our place!
Its location! It is super practical
The host canceled this reservation 21 days before arrival. This is an automated posting.
Maroua
2016-08-27T00:00:00Z
Audrey's place is tres fantastic!!! we loved it so much we all wanted to live there forever. great apartment, very stylish and comfortable and a really great location. great city, great apartment and wonderful hosts.
Matthew
2016-10-11T00:00:00Z
Great host great neighbourhood thank you Audrey!!!!
Anna
2016-08-31T00:00:00Z
With a warm welkome from Audrey we feel immediately at home in Beiroet. The appartement was Great! Location in a good neighbourhood. At walking distance to the center. Thanks for the good tips for restaurants and place to visit. We loved it!!!
Onno
2017-03-27T00:00:00Z
I can't imagine a better host than Audrey truly amazing example of going out of her way to make us feel at home. she welcomed us into the apartment, gave us a tour and advise on the neighborhood. The apartment is furnished in good taste and very cozy. I recommend it to anyone looking for a holiday in Beirut. Thanks a lot for hosting us Audrey and will definitely try to stay here again the next time we visit.
Eslam
2017-02-05T00:00:00Z
We were so happy that we could stay at Audrey's apartment. We were a group of 7 family members and the location was perfect for going out during the day or at night. The flat is spacious, nicely furnished, clean and homey. I would recommend Audrey's place highly. Audrey has been a very generous and helpful host and it was very easy to communicate with her. Thank you for having us!
Tarek
2017-03-20T00:00:00Z
The Appartment was amazing, very large, cozy, convenient and in a very nice area. The Appartment was very spacious and has An amazing terrace. The host was so cooperative and nice, showed high level of flexibility as we had to check in late. Host offered very much help and was very responsive to all our inquiries and questions.i enjoyed my stay and would rate it as 10. I would definitely consider the Appartment in my next trip to Lebanon.
Ramy
2017-04-03T00:00:00Z
We had a lovely stay - the accomodation was beyond what we had hoped. Toiletries, towels and amenities for breakfast. They had thought of everything! We were welcomed and shown around the apartment. It was huge! and so homely... I would highly recommend this home to anyone visiting the area. Families or groups of friends alike! We will be coming back very soon!!! Thank you so much :)
Lucie
2017-04-08T00:00:00Z
Room Type
Entire home/apt
---
Property Type
Apartment
---
Accommodates
6
---
Bedrooms
Bayrut, Beirut, Lebanon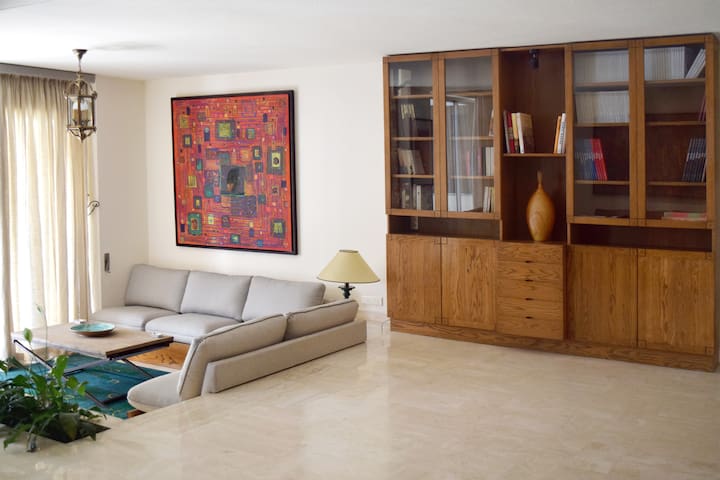 CONVENIENCE, COMFORT and LIGHT... Lots of light A quiet nest towering a typical 1960's Beirut building in Gemmayze. This cosy rooftop offers three private terraces and a warm renovated interior with ridiculous amounts of natural light. The studio is in Gemmayze next to the renowned Le Chef restaurant. You are smack in the middle of the action with the party in Mar Michael a short walk away in one direction and Beirut's bustling downtown on the other end of the road.
Hello, Rouf here. My job is to make sure your stay in Beirut is as easy and comfortable as possible. First time to town? Let me know and I will make sure you eat, play and live like a local Beiruti. Beirut is a city of wonders and I can help you uncover many of its hidden gems. Welcome to " Gemmayze Bright Rooftop and Dreamy Terrace" :- A very luminous one bedroom apartment nested on a typical 1960's Beirut building with not one but three generous terraces that provide authentic views of Beirut's urban jungle. The space is situated in the center of Gemmayze:- Once a watering hole for late night owls, Gemmayze today is a road filled with cafes, restaurants and funky art galleries. Although you are in one of the most convenient locations in town, the studio is on the 8th floor of a building tucked in a small alley. This means much of Beirut's urban sonar does not reach you. Day or night, you will sleep like a baby in this space. This studio includes: - A huge private terrace with deck chairs, a parasol and outdoor furniture. You can have your morning coffee out here while soaking up the sun on the deck chairs or unwind after a fun adventure during the happy hours. - Light, light and more light - A queen size high end spring mattress. - A working counter with two stools - A small but functional kitchen with pots, pans and basic utensils. - A two eye electric cooker large enough to boil pasta or whip up an omelette - A small speaker and aux wire to plug in your music - Reliable Wi-Fi internet - Original artwork by established Lebanese and international artists - Vintage 1960's Arabic Cinema posters - Power generator subscription for continuous power during outages - Light, light and more light
I spent a wonderful couple of days at Rouf's place. The location is as central as can be right in the middle of Gemmayzeh in a quiet corner away from all the noise. The main feature of this apartment is the huge terrace which is perfect for morning coffees or hanging out at night. I couldn't recommend this place more for short term and long term stays and I would not think twice about staying here again.
hassan
2016-10-05T00:00:00Z
Very nice place to stay, although a little smaller than I expected. Neighborhood fantastic. From the appartement we can walk to downtown, restaurants and shopping areas. Rouf was very available and respond very fast to our needs.
Gloria
2016-10-01T00:00:00Z
PERFECT PLACE, PERFECT HOST! I'm quite sad to say that because next time I'll be in Beyrouth I would be so disappointed if this flat is not available.
Sébastien
2016-03-08T00:00:00Z
Maarouf was a great host. He met me at the apartment and contacted me to check up on me a few hours later. His apartment is clean and comfortable and the terrace is a beautiful place to hang out.
Firas
2015-10-15T00:00:00Z
We really enjoyed the stay in Maaroufs apartment. He was available all the time and very responsive. Thank you. The apartment has the perfect size for 2 people and is very bright with a lot of sun. Of course, we loved the terrace: having breakfast there and planning the day, since the apartment is only walking distance from Downtown, Mar Mikhael (bars ☺), Achrafieh etc. Gemmayzeh is a very nice area to live, so I can absolutely recommend Maaroufs place.
Bessima
2016-10-24T00:00:00Z
We had a nice stay at Maarouf's studio Accommodating host and great terrace
Sarah
2015-12-16T00:00:00Z
The studio is very well equipped. The location is ideal. The roof is amazing. The studio is smal exactly like the pictures. It is clean and the bed is comfortable. Rouf really made our check in very easy. He sent his driver to pick us up at the airport. He offered to meet with us and answered all our questions. It was very easy to communicate with him and he was always available when we needed information.
Hoda
2016-11-21T00:00:00Z
The apartment is beautiful - great design, perfect location, lovely terrace. Maarouf is an excellent host. He helped me out with some tips and ordered me a cab to the airport. I would stay here again - no doubt.
Tom
2015-11-18T00:00:00Z
Room Type
Entire home/apt
---
Property Type
Apartment
---
Accommodates
2
---
Bedrooms
Beirut, Beirut, Lebanon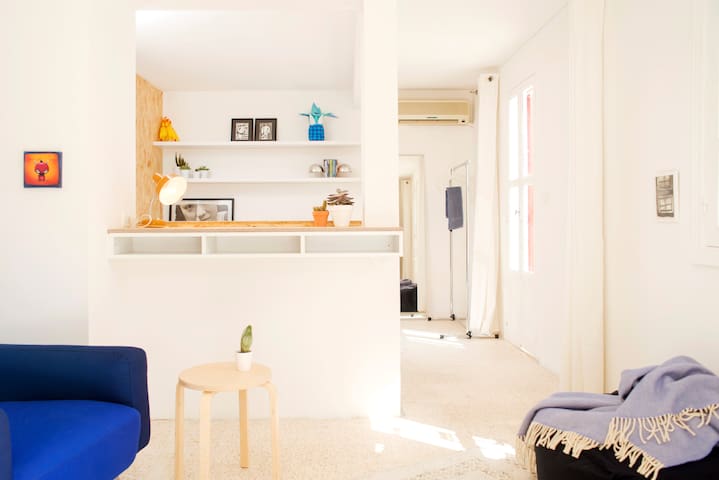 5 min walk to Downtown and Mar Mikhael, with easy access to amenities such as gym, pharmacy and supermarket (all 2 min away) the flat is very well located. It's bright and sunny and has 3 balconies fully equipped kitchen, old tiles and high ceilings.
3 balconies which gives it a lot of natural light. PLEASE NOTE THAT IF THIS ROOM IS BOOKED THERE MIGHT BE ANOTHER ROOM AVAILABLE UNDER LISTING #2 (Please see link below) https://www.airbnb.com/rooms/14479301
At walking distance to Achrafieh, Downtown and Mar Mikhael; Gemmayze is really unique in its charme convenience and calm. Although being very central it's residential and filled with old and beautiful houses. There is easy access to trendy bars, restaurants, and clubs. The sea is really close by which is great for morning runs.
The location of Rim's place is perfect. When you walk in you already notice the unique tiled flooring and tall ceilings. The entire décor that brightens up the apartment. The guest room was spacious and comfortable. Rim was easy to communicate with and was available to offer tips and guidance on roaming Beirut and Lebanon. I booked last minute and she was flexible for me on arriving and setting everything up for my arrival. Overall, I enjoyed the stay and recommend others to book at Rim's place.
Jason
2016-10-23T00:00:00Z
Rims place is huge, beautiful & clean. Even though she wasn't around we had very nice contact beforehand and her friend helped us with the check in & out. The place is just one minute away from the center of Gemmayzeh, in a small quite street, perfect to avoid the noises & traffic. The room is simple equipped, perfect if you just need a base to sleep and spend your days in the streets of Beirut.
Lara Loota
2016-09-26T00:00:00Z
The host canceled this reservation the day before arrival. This is an automated posting.
Sholto
2017-02-18T00:00:00Z
The host canceled this reservation 5 days before arrival. This is an automated posting.
Caroline + Dan
2017-02-26T00:00:00Z
Rim's apartment is beautiful and located in one of the best (in my opinion) areas of Beirut. Rim was nice and accommodating and the room was very cute and spacious. Staying there was a good complement to an already amazing new years trip to Beirut.
Bassem
2017-01-02T00:00:00Z
Rim was kind and on top of everything. As advertised! Great location with clean and comfortable accommodations. I highly recommend you stay with Rim.
Rico
2016-09-06T00:00:00Z
Rym is wonderful, and her apartment is perfect for visiting Beirut. Located right in Gemmayze, close to Mar Mikhael, and downtown, it's easy to access major nightlife spots. The apartment itself is beautiful, and clean with all amenities. Thank you! xx
victoria
2016-07-31T00:00:00Z
Rim's place is in a great location, was always clean, felt like home, and she was super easy to deal with. Overall, I had a great stay and would stay again next time I'm in Beirut.
Abass
2016-08-21T00:00:00Z
Room Type
Private room
---
Property Type
Apartment
---
Accommodates
2
---
Bedrooms
Gemmayzeh, Beirut, Lebanon
Sunny spacious room on top story of traditional Lebanese flat. The room can accommodate two comfortably and all commons spaces are shared. The flat is located on a side street off of Gemmayzeh-- a mainline to some of Beirut's best galleries, bars, restaurants and cafe's. Five minutes in the other direction and you are at the Sursock Museum. It is walking distance from the sea and boardwalk, along with other great neighborhoods including Mar Mikhael, Achrafieh, Downtown, and Saifi.
Room Type
Private room
---
Property Type
Apartment
---
Accommodates
2
---
Bedrooms
Bayrut, Beirut Governorate, Lebanon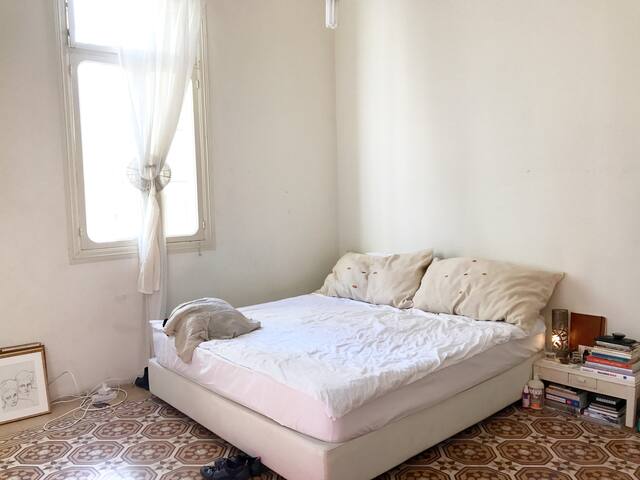 Located in the heart of Beirut in the hip district of Gemmayzeh, this stylish flat is a 5 min walk from Beirut's happening scene in Mar Mikhael with over 100 cafes, restaurants and bars. It's a 10 min walk from Downtown Beirut & an 8 min walk to the bus station that takes you to all the top cities outside of Beirut.
The flat is in a traditional Lebanese building with high ceilings, newly renovated, stylish, modern and cozy. It's located in a very charming street covered with colorful umbrellas.
Gemmayzeh is known as the hipster neighborhood in Beirut and is the perfect place to explore the charming little streets, traditional architecture, arts, grafitti and one of the many cafes, restaurants and bars. The flat is located in the best area in Gemmayzeh and one of the most charming and colorful streets in Beirut. Everything you need is within walking distance including supermarkets, restaurants, convenience stores and beauty salons.
Room Type
Private room
---
Property Type
Apartment
---
Accommodates
2
---
Bedrooms
Beirut, Beirut Governorate, Lebanon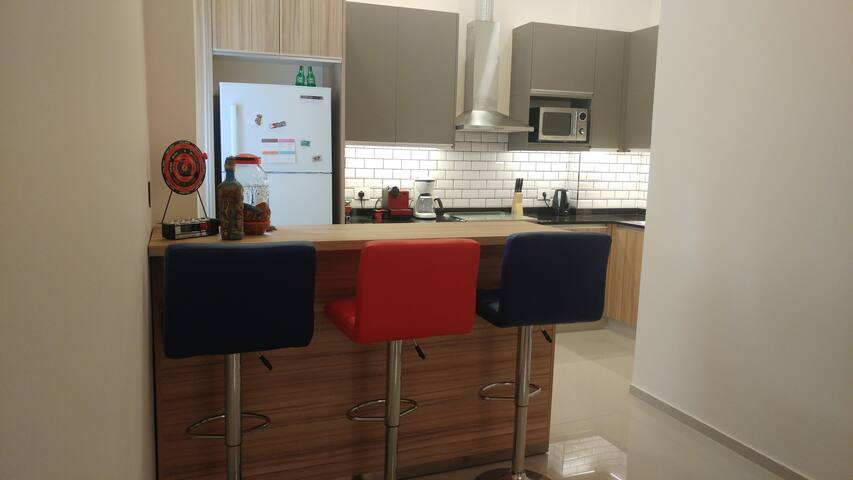 Double bedroom (two single beds or one king size bed) sharing a modern bathroom area (shower area separate from WC). Ideally located in Gemmayze on the Saint Nicolas stairway, the property is a haven of peace and comfort.
Gorgeous room furnished with a mix of design furniture and antique ones. These rooms have the equipment of a five-star Hotel. Comfortable mattresses with quality mattress toppers and different types of pillows will offer you an outstanding sleep so you can wake up and enjoy unique mornings in the most charming area of Beirut.
Gemmayze is the ideal neighborhood to explore Beirut and Lebanon. It provides you with a great mix of nice old bars, modern or traditional restaurants, as well as art galleries and designer shops. The Saint Nicolas stairway, also called the stairway of arts, is in the heart of Gemmayze. Walking up or down the stairs will give you the feeling that time has slowed down. The Grand Meshmosh Hotel street cuts these stairs making you feel as if you were staying in a village.
Accueil très chaleureux de Michel. L'hôtel est très bien placé en plein centre de Beyrouth dans un super quartier. les chambres sont nikels et équipées de Clim. Le Meshmosh est une vraie expérience humaine!
charline
2016-09-19T00:00:00Z
Room Type
Private room
---
Property Type
Bed & Breakfast
---
Accommodates
2
---
Bedrooms
Beirut, Beirut, Lebanon
Comfortable beds, very clean, 2 min to martyrs square, quite, friendly, safety area. Best location to everyone.
Mekhael is a perfect host, as is the hostel clean and tidy with a short walk to the bars and places to see. This is my second stay with Mekhael, and if i ever go to Beirut again this is where I will stay :)
Irene
2016-07-29T00:00:00Z
As friendly as you can expect, top location. Highly recommended.
Edi
2017-01-25T00:00:00Z
Very clear communication with the owner. The hostel was located right on Martyrs Square, yet quite enough from the bustle of Beirut. Very clean hostel, and the manager went way out of her way to make us have a comfortable stay. Would definitely stay here again when in Beirut.
Paul
2017-02-08T00:00:00Z
Mekhael was the greatest host I've experienced so far using airbnb! Truly recommend anyone and everyone to let Mekhael host you. Great location, good and clean beds and a lot of service for a budget accomodation!
Morten
2016-07-25T00:00:00Z
Great place, definitely coming back
Ghassan
2017-01-22T00:00:00Z
Staying in that place was really comfortable. Close to everything in the city both Downtown and bus station to outside Beirut. Everybody was friendly and even my host called me from Canada to check if everything is fine with me! GREAT!
Patryk
2017-02-11T00:00:00Z
We are glad to choose Mekhael place to stay for our short Beirut trip, it's so close to Downtown where is the center of the city and it's only 5-10 minutes walk to pubs and night life. Hostel was also clean and friendly, if you don't mind to stay in a shared bedroom, We highly recommended Mekhaels' place to stay :)
Mehmet Mert
2017-01-15T00:00:00Z
Je recommande la pension Al Nazih. Excellent accueil, j'y retournerai avec plaisir !
Quentin
2017-02-26T00:00:00Z
Room Type
Shared room
---
Property Type
Dorm
---
Accommodates
5
---
Bedrooms
Bayrut, Beirut downtown, Lebanon
Located in Beirut's renown Gemmayze neighborhood in the center of the art & culture district, a 5 minute walk away from St. Michael's nightlife scene and another 5 minute walk to the central bus station that takes you to Byblos, Baalbeck, Tyr, Sidon, Tripoli & many hillside destinations.
The room is in a first-floor apartment of a 100-year-old traditionally-built newly-renovated former fashion design house with 4.5 meter high ceilings, and a spacious sparse common area.
Gemmayzeh is considered by many Beirut's hipster neighborhood and the center of its art & culture scene minutes walk away from the nightlife scene, renovated city centre, and the main inter-city transportation hub.
David est un excellent hôte avec qui nous avons eu des discussions intéressantes et avec qui nous avons pu passer de bons moments! Il n'a pas hésité à nous faire découvrir le Liban! Je recommande vivement! Sans hésitations!
Constant
2017-02-28T00:00:00Z
Room Type
Private room
---
Property Type
Apartment
---
Accommodates
2
---
Bedrooms
Beirut, Beirut Governorate, Lebanon
Renovated 4 bedrooms apartment located in the center of Beirut's vibrant and hip Gemmayzeh area (Gouraud Street) where you can find cool restaurants, cafés, bars, design galleries & book shops. For reviews of this apartment plz check: https://www.airbnb.com/rooms/7445040?checkin=10%2F25%2F2016&checkout=10%2F28%2F2016&s=bpQKocXn
Newly refurbished 4 bedrooms apartment on the 1st floor of a building in Gemmayzeh Area, central, vibrant and hip location in Beirut. 3 of the bedrooms are double rooms and the 4th room is a suite having an open living space in it. All 4 bedrooms have access to the balcony, a fully equipped kitchen and a home theater. All rooms are air-conditioned.
Gemmayzeh is one of Beirut's most vibrant area. Having lived there for a long time, I will welcome you with a lot of tips on where to go or what to do to get the local taste.
The best location in Beirut. The apartment is clean, tidy and spacious. The cinema projector is just perfect after a long walk in Beirut. Cherif is an amazing host. Easy and flexible checkout. I was welcomed with true Lebanese hospitality, I was obliged to try a Lebanese dish upon arrival. What more could one ask for?! Will definitely be renting again when in Beirut. Thanks Cherif
Ali Adnan
2017-01-20T00:00:00Z
great place!
Ines
2016-12-03T00:00:00Z
Cherif is good host. He welcomed us very well. The house is very clean, huge and comfortable. Its suitable for group booking. The location is in the center, whether for party and for sight seeing. Thumbs up for Cherif. Thank you for hosting us!
Abdul Qayum
2016-11-07T00:00:00Z
Huge flat in the best location. Cherif was very hospitable. Must-go!
Léo
2017-04-09T00:00:00Z
Room Type
Entire home/apt
---
Property Type
Apartment
---
Accommodates
8
---
Bedrooms
Beirut, Mount Lebanon Governorate, Lebanon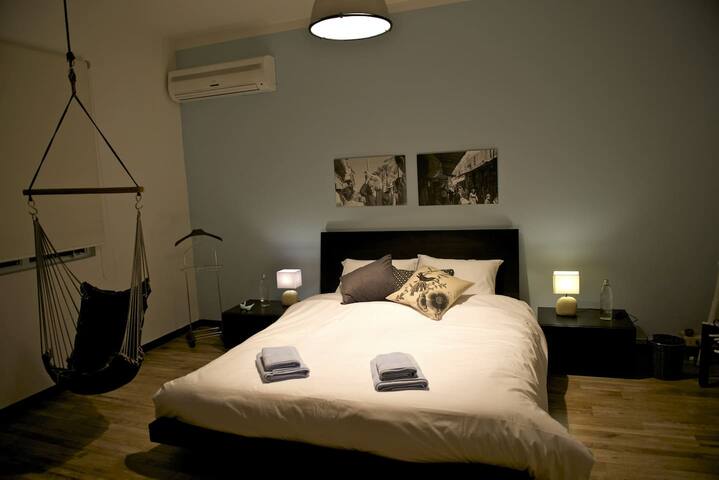 My lovely and spacious, sunny flat is located at the heartland of Achrafieh (Beirut) between green residential Sursock area and our local "Soho" district, called Gemayzé. It is a 5 min walk from Downtown Beirut, 2min walk from Gemayzé and 5 min walk from Mar Mikhail (another nightlife hub, streets of bars and restaurants). I can accommodate up to 7 persons. It's the ideal location for family getaways, group of friends for vacations, business trips... Mi casa es su casa!
2 bedroom sunny flat (area 200 sq meters), modern, renovated, spacious, fully furnished and equipped in the 6th floor of a prime location: Achrafieh/Sursock district. In the heartland of Beirut between prestigious posh Rue Sursock and the nightlife of Gemayze (café, bars, pubs, restaurants…) This prime location is also just 7 minute walk from downtown (Solidere), and 2 minute walk from Gemayze. Also 10mn walk from newest nightlife landmark, St Michael's district. Same distance as well from ABC mall and Beirut souks. Hamra, American University of Beirut (AUB), the famous Corniche, Zeytouna Bay, are just 7 to 10mn drive by car. The flat has •1 living room •1 dining room •1 fully equipped American kitchen + 1 bar •2 bedrooms (1 that accommodates 2 guests in a king size bed + another one with 2 individual beds) •1 TV room with flat screen and satellite dish (Accommodates up to 2 guest on a big sofa/ folding bed) •1x50 inch HD TV set + HD Satellite •1x42 inch TV Set + Digital Satellite •3 bathrooms •2 balconies •A/C •Hot water 24/7 (solar energy) •1 spacious parking lot •Elevator •Electricity 24/7. Beirut area has 21-hour supply or electricity/day. A private generator for flat & elevator covers for the 3 remaining hours and any eventual power cut. •WiFi internet - DSL unlimited Ideal and comfortable place for business, fun, vacation, tourism…you name it. Hope you enjoy your stay in wonderful Beirut and looking forward to hosting & assisting you L'appartement dispose d(URL HIDDEN)grand salo(URL HIDDEN)salle à mange(URL HIDDEN)cuisine américaine entièrement équipée + 1 ba(URL HIDDEN)chambres (1 qui peuvent accueillir 2 personnes dans un lit queen size) + une 2nde chambre avec 2 lits individuel(URL HIDDEN)séjour +sofa bed + télévision avec écran plat et antenne satellite ( peut accueillir jusqu'à 2 invités supplémentaires)(URL HIDDEN)TV 50 pouces HD + satellite H(URL HIDDEN)TV 42 pouces + satellite numérique • Méga collection de BD(URL HIDDEN)salles de bain(URL HIDDEN)balcons • Climatisations dans salon/salle à manger / cuisine / 2 chambres à coucher. • Eau chaude 24/7 (énergie solair(URL HIDDEN)grand parking • Ascenseur • Électricité 24/7. La région de Beyrouth dispose d'un approvisionnement de 21 heures de courant électrique/ jour. Un générateur pour l'ascenseur & l'appartement se déclenche automatiquement et couvre les trois heures restantes et toute autre éventuelle coupure de courant • Internet Wifi - DSL illimité Endroit idéal et confortable pour affaires , vacances, tourisme ... you name it ! J'espère que vous apprécierez votre séjour dans Beyrouth la magnifique. Je vous dis alors, à très bientôt ! De par ma nature joviale, mon métier de producteur de films et notre fameuse hospitalité libanaise, j'ai plaisir à recevoir des hôtes du monde entier. J'ai la communication dans le sang et trouver des solutions à chaque problème est ma devise ! Dans le cœur de Beyrouth, entre la prestigieuse et chic rue Sursock et la vie nocturne de Gemayzé ( cafés , bars, pubs , restaurants ... ) Cette emplacement privilégiée est également à 7 minutes à pied du centre-ville ( Solidere ) , et à 2 minutes de Gemayzé . Aussi, 10mn à pied du nouveau « Beirut by night » , le quartier Saint-Michel. Même distance aussi de l'ABC, centre commercial et des fameux Souks de Beyrouth (Centre Ville). Quant a Hamra (nos Champs Elysées à nous ☺) , l'Université américaine de Beyrouth (AUB ) , la célèbre Corniche , Zeytouna Bay, ne sont que 7 à 10mn en voiture . Comme mentionne ci-haut, l'emplacement privilégié de mon appartement permet d'être a 2pas de Beirut by night, Centre Ville, de la mer... D'autre part, les taxis sont a 50metres de l'immeuble.
It's in the heartland of Achrafieh, while still located in a green, calm and residential area. It's 2 to 5min walking distance to nightlife hubs, downtown etc.
Highly recommend Jay's place. Very cozy apartment and conveniently situated in the heart of Gemmayze (a couple minutes walk from a bunch of great restaurants and laid back pubs). Jay was a great host; friendly, always reachable, and ready to help with any questions. He even stocked the fridge so we could put something together for breakfast the first day! For a group of ~4 people, this apartment is excellent value.
Rashid
2016-08-22T00:00:00Z
Jay's place was great. It has lots of room and was just like in the photos. Jay was very responsive by text and email. The location was great, right in the heart of Gemayze and just a half a block from lots of restaurants. I'd stay here again.
Ray
2013-10-28T00:00:00Z
Jay is the best host I ever met, and his listing is perfect!! Location was priceless, walking distance to all major attractions, tons of restaurants and hip bars within 2mnt walk. The apartment was spacious, clean, well decorated and super comfy. Jay went above and beyond to make sure our stay was perfect! super communicative, very friendly and helpful. He arranged for a car pick up on short notice & while he was away on business. Filled the fridge with food, fruit, and yes, even beer. Kept checking if we were ok or needed anything and even stopped by to say hello on our last day which was delightful! My only regret is I did not stay longer. Highly recommend you stay here :) I know I will again for sure. Thank you Jay so much!! This was really the best stay I had with my family in Beirut
Roula
2015-10-18T00:00:00Z
Great appartment, well located and very clean , great host , very helpful . I highly recommend the place.
Marc
2015-07-28T00:00:00Z
Our stay at Jay's apartment was a very pleasant and enjoyable one. The apartment is very spacious and greatly decorated, fully furnished with extra features such as food, snacks, drinks, cable tv, and a fully equipped kitchen! It is also centrally located, we were a merely 5-minute walk from several restaurants and pubs in Jemmayzé. Jay was a great host, promptly replying to our messages, offering to arrange pick-up from the airport, and frequently checking on us to make sure we did not need anything. We really appreciated it! Overall, it was a great stay in a spacious and very nicely decorated apartment, centrally located in Beirut, with a very friendly host. We highly recommend Jay's apartment for a stay in Beirut.
Karine
2015-02-01T00:00:00Z
We stayed in Jay's flat for one week and it was really nice : - perfect location in centre of Gemmayzeh (close to everything : Nightlife ; ABC Mall, etc.) - perfect host : Jay was very welcoming, attentive and careful - perfect flat : very spacious, clean, calm and very practical - perfect city : Beirut ! - Perfect country : Lebanon ! So forget about your positive or negative clichés, and just let be surprised by Lebanon... in Jay's appartment ;-)
Frederic
2013-10-15T00:00:00Z
This is a fantastic place and Jay is a fantastic host! It's a first time I write such words when rating my experience. And this is why: 1. Communication with Jay is instant. Whenever he is online, he immediately responded to all our messages both before and during our stay. Always friendly and constructive. Provided all practical information in advance. 2. The apartment is designed with style and soul. Large bedrooms, huge living room, all fits aesthetically. Pictures of apartments often shows things better than they are, but Jay's apartment is greater in reality than you can imagine from pictures. 3. Rare level of hospitality - a fridge with some food and beers was waiting for us upon our arrival 4. Our daughter arrived in Beirut prior to the rental dates, and Jay offered to meet her in advance to show and explain her everything to ensure we will not have problems finding the place. To summarize: this is my best Airbnb experience so far, if I ever visit Beirut again, I will definitely try to stay at Jay's place and I wholeheartedly recommend it to anyone visiting Beirut.
Vagif
2016-09-30T00:00:00Z
The apartment is comfortable, clean and spacious as shown in the pictures. As a family of 6 we were happy with the open livingroom space and the bathroom + two additional restrooms. The location is fantastic, close to Gemayze's bars and cafés. Jay is a wonderful host, reliable, helpful and very communicative. On our arrival the fridge was filled for us with drinks and fresh fruit. Just perfect.
Galia
2014-10-12T00:00:00Z
Room Type
Entire home/apt
---
Property Type
Apartment
---
Accommodates
7
---
Bedrooms
Mar Nicolas, Beirut, Lebanon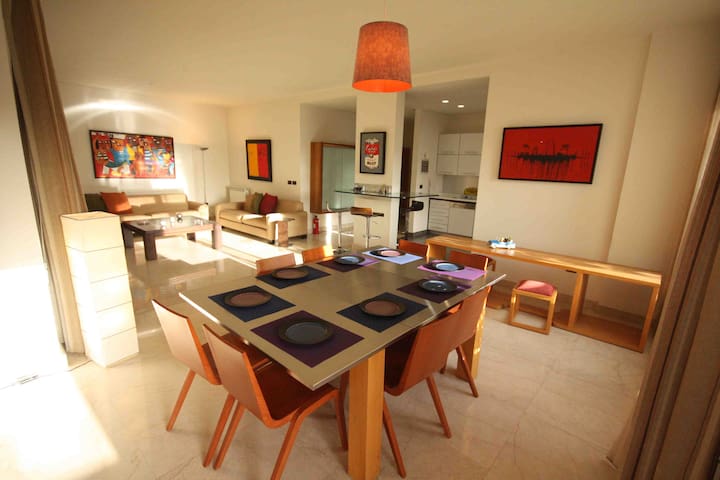 My place is close to restaurants and dining, downtown, nightlife, hamra, universities, hospitals, gas station, super market, yoga studio, art classes. My place is good for mindful travellers/artists/designers/explorers.
The apartment is around 200 sqm with a large central hall, living room and balcony and roof access. Also the experience of being in a traditional Lebanese house is worthwhile! You will enjoy your own private room within a spacious apartment! I am an architect, designer and entrepreneur you can expect an inspiring work atmosphere!
Quiet and charming neighbourhood filled with restaurants, bars, shopping and activities within a 5 min walking distance.
Balsam's flat was great! It is very conveniently located and has a huge living room/entrance area. The place has a (growing) artsy vibe about it, which makes it very enjoyable to spend time here. The room itself is basic, but has its own charme. Balsam is also super helpful and has a wealth of knowledge about architecture and Beirut/Lebanon's social development. Recommended!
Janosch
2017-03-12T00:00:00Z
I think this is my favorite neighborhood in Beirut. Quiet, beautiful, very close to night life. No noise at night so if you are a light sleeper like I am.. its great..
Frida
2017-03-14T00:00:00Z
Room Type
Private room
---
Property Type
Apartment
---
Accommodates
2
---
Bedrooms
Beirut, Beirut Governorate, Lebanon
This premium high end apartment is located in Saifi area in the middle of Beirut Downtown with an incredible view of Beirut Downtown, Saifi Village, the Sea, Martyrs Square, Mohamad Al Amin Mosque and St. Georges Church.
Free high speed Wifi internet connection is available in all rooms and apartment premises. And for the best sound experience we have provided at BOSE surround system in the salon. There are 4 big flat screen TVs in the salon, living room, bedrooms, and one small TV in the Kitchen. The apartment has a central air conditioning (Cold & Hot) system. And all rooms are supplied with built-in wall heaters. The kitchen is supplied with 2 ovens and countertop gas and electricity ovens, air ventilation, microwave, Nespresso machine, water kettle, fridge, freezer, washing and drying machines, Iron, hot/cold water dispenser. Along with the 3 master bedrooms there is also a maids room with a separate toilet.
Beautiful apartment in a great location. Shame how badly managed!
Yousef
2017-02-25T00:00:00Z
Room Type
Entire home/apt
---
Property Type
Apartment
---
Accommodates
6
---
Bedrooms
Bayrut, Beirut Governorate, Lebanon
Enter dates to see full pricing. Additional fees apply. Taxes may be added.