Located in one of the most peaceful and secure neighborhoods of Los Angeles County and just 10 minutes from Malibu Beach, this 3,000 square foot property is sure to make your stay memorable. The pool, jacuzzi and backyard overlook the Santa Monica Mountains and will undoubtedly become a treasured oasis where you will be able to entertain family and friends or just relax and soak up the southern California sun.
This private residence offers an open floor plan with vaulted ceilings and ample living space to sleep 8-12 people comfortably. The property includes 4 bedrooms, 3 bathrooms, a family room with fire place and mini-bar, a living room, a dinning room, a washer and dryer for all your laundry needs, waterfall pool, heated jacuzzi, spacious backyard and an outdoor gas BBQ grill. The Master Bedroom also includes a balcony that overlooks the Santa Monica Mountains and the Pool. Amenities include a fully equipped kitchen, dishwasher, oven, microwave, WiFi access, Central air and heat, fire place, mini-bar, gas BBQ grill, heated jacuzzi, flat-screen TV, DVD player, DVD library, books, pack'n play, and much more.
This vacation home is just a 10 minute drive to Malibu Beach. To the South are Hollywood, Universal Studios, Walt Disney Studios and Santa Monica Pier, all a 20-30 minute drive from the property depending on Traffic. To the North, Camarillo Shopping Outlets 15 minutes, The Ronald Reagan Library 15 minutes, Ventura 30 minutes and Santa Barbara 45-60 minutes depending on traffic. Sightseeing Attractions and Entertainment include but are not limited to: Malibu Beach, Zuma Beach, Santa Monica Pier, Universal Studios, Walt Disney Studios, Hollywood, Getty Museum, Griffith Observatory, Hollywood Bowl, The Grove, Thousand Oaks Civic Arts Plaza, Gardens of the World, Ronal Reagan Presidential Library, Disneyland, Knott's Berry Farm, L.A. County Museum of Art, Legoland and Seaworld.
Room Type
Entire home/apt
---
Property Type
House
---
Accommodates
10
---
Bedrooms
Agoura Hills, CA, United States
A stay at the charming and adorable "French country style loft on wheels" will result in an AirBNB experience you'll never forget! This unique listing has it all... a gourmet kitchen, ultra luxurious bedding, wood floors, incredible views and designer details throughout! This repurposed and completely redesigned bus (renovated from top to bottom) is complete with solar power, LCD TV, Wifi and organic toiletries. The bus is permanently parked at a gorgeous animal sanctuary in Agoura Hills. This is a fun vacation option for families, but is ideal for a romantic couples retreat. Bed & Breakfast optional.
Room Type
Entire home/apt
---
Property Type
Camper/RV
---
Accommodates
2
---
Bedrooms
Agoura Hills, CA, United States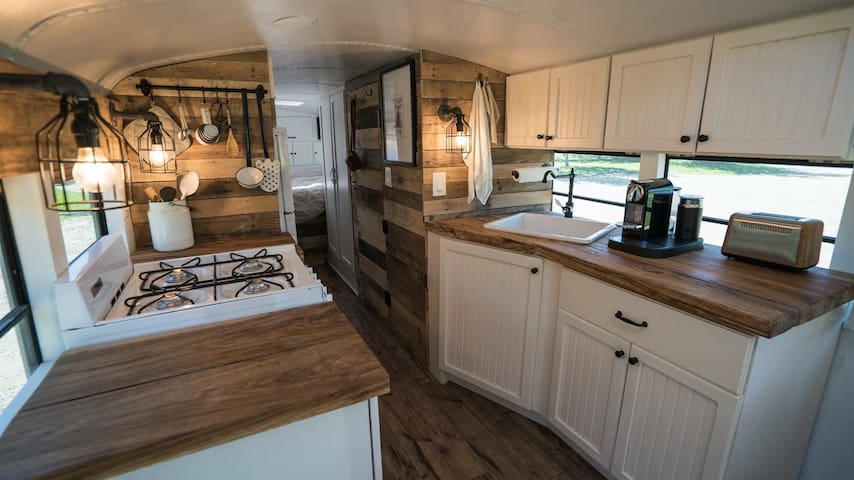 This beautiful guest villa is situated in Malibu Wine Country. Zuma beach, wine tastings, and restaurants are minutes away. This scenic retreat on a vineyard estate has its own private pool, hot tub, patio, and an outdoor kitchen and grill.
Brian and Maureen were great host! they were very attentive to our every needs and request but also gave us our privacy. The place was amazing very scenic and relaxing. The heated pool and hot tub was so relaxing the air was refreshing and it was nice to get away with my girlfriend for valentines weekend. All in all our stay was great thanks to brian and Maureen!
James
2017-02-13T00:00:00Z
We have a magnificent stay at Maureen's comfortable guest house. We were lucky enough to experience two warm days and made our rounds at the nearby beaches that are beautiful. The area is lovely to take in the peace and tranquility. Maureen and her husband were excellent hosts in their communication and attentiveness. We look forward to seeing them again. Highly recommended for those looking to have a romantic get away!
Jose
2017-03-04T00:00:00Z
Brian and Maureen were amazing hosts. Their hospitality was above and beyond what I was expecting. I would stay here again and would highly recommend their guest house to others. Thank you both for making my stay so comfortable and relaxing.
GERALD
2016-09-05T00:00:00Z
We had a great time in Maureen & Brian's villa/studio. It was the quiet-place-to-write we were looking for, and we appreciated that great hiking trails are a short walk down the road. The hot tub and fireplace were awesome, but the indoor/outdoor kitchen was a pain for anything more than snacks. Maureen & Brian were delightful and helpful hosts.
David
2017-03-24T00:00:00Z
This is a lovely property in a tranquil setting. We had a great time during our stay here. Our only disappointment was that the cold rainy weather did not allow us to make full use of the beautiful pool area...although we braved the hot tub! Thank you to our gracious hosts for allowing us to stay at this peaceful villa.
Susan
2017-02-20T00:00:00Z
Maureen was very communicative via text and Brian showed us how to work everything in the house. They also checked in with us to see if we were in need of anything to make our stay as wonderful as possible. Beautiful location with proximity to shops and beach. Would recommend for people who want to relax rather than those who might cause disruption to the family, as they deserve their privacy and quiet as well. Thank you for a pleasant stay
India
2017-03-12T00:00:00Z
Maureen and Brian are exceptionally considerate hosts. They made us feel immediately at home and were extremely responsive to all of our needs. The villa is beautiful and well equipped for outdoor cooking, watching movies, relaxing by the fire and hanging out in the jacuzzi. The location is stunning too with amazing hikes at your doorstep and just a 15-minute ride from Malibu. We had an excellent and memorable time there and can't recommend Maureen, Brian and their idyllic villa enough. Go!
Fraser
2017-01-02T00:00:00Z
We had an excellent stay at Maureen's home, the pool and the jacuzzi were ideal and the outdoor BBQ area were excellent. We would love to stay at Maureen's again and couldn't recommend it enough....
Harry
2017-04-06T00:00:00Z
Room Type
Entire home/apt
---
Property Type
Guesthouse
---
Accommodates
3
---
Bedrooms
Agoura Hills, CA, United States
Come leave the hustle and bustle behind and enjoy all that Malibu Wine Country has to offer!! Our romantic cottage is central to several wine tasting destinations, such as Sip, Cornell Winery, and Malibu Wines as well as the iconic restaurant -The Old Place! We're right in the middle of the Malibu Mountains-- just a short drive from Malibu's gorgeous and secluded beaches, hiking and mountain biking trails, as well as many romantic restaurants.
This private quaint cottage is reminiscent of private retreats in Big Sur! It has an outdoor antique claw foot tub and shower that is set under beautiful juniper trees that is deeply relaxing, exhilarating and creatively inspirational. During the cold and rainy season, we also offer up at no additional charge a private indoor shower and toilet for your personal use, which is just a few steps away from the cottage. A wooden staircase a few feet from the front door leads to a charming outhouse with flushing toilet that lends to the funky fun setting of the cottage. The cottage's interior is light and bright with vaulted ceilings and gorgeous church windows that let in the natural sunlight and warmth. Wonderful one of a kind antique furnishings fill the room with ambiance, including a masterfully crafted oak double spindle bed covered in hand stitched quilts. The kitchenette has a pretty porcelain sink, mini fridge and coffee maker to warm up on those cozy mountain mornings. Come be our welcome and warmly received guest in this enchanted one of a kind settings that is sure to refresh, renew and inspire your soul!
The cottage is set on our gorgeous property among trees, detailed landscaping and against open state park land. We are tucked into a very special neighborhood called 'Malibou Lake', where old 1920's hunting cabins formed a now thriving funky community! We love that we're only 15 minutes from the beach, 10 minutes from the 101 fwy... but feel worlds away from the hustle and bustle!! the natural world is all around us. Malibu Creek State Park access is just a short walk from our front door! the famous 'MASH' filming site is just a 15 minute walk away. The iconic restaurant "The Old Place" is just a short drive down the road, as well as several wine tasting rooms, including Cornell Winery and Sip. We are also close to the Whizzins Center, which features several wonderful restaurants, Tifa- a handmade gelato and chocolate place, and the venue The Canyon Club which features many famous live bands and comedy.
We had the most wonderfully relaxing weekend! We drove up from Los Angeles just to escape the city for a couple of nights and could have happily stayed longer if we had the time. What a cute place! Wonderful hosts, very clean, charming as can be. It's pretty small but it's truly everything you'd need. The bathtub outside was the cherry on top. I was a little worried about privacy at first but was put totally at ease within an hour of relaxing in the cottage. It really does feel like you're secluded! We had a great breakfast at The Old Place and spent the rest of Saturday at Malibu Wines which was a very affordable uber away. Sunday we went for a walk around Paramount Ranch and then headed to Point Dume beach which could not have been nicer. We keep calling it the best weekend ever and we're already planning a trip back! Can't wait. Thank you, Hollie!!
Abby
2016-03-30T00:00:00Z
In a word, Awesome. Great little escape. Very tastefully appointed. Great experience all around.
Peter
2015-07-26T00:00:00Z
My husband and I stayed here and we were very pleased. I would recommend this place. Its quiet and peaceful and the surrounding area is pretty amazing.
Robyn
2015-10-04T00:00:00Z
Our plans changed at the last minute, so we we're able to stay at Hollie's Cottage. She was very responsive after I booked her place initially and while we were trying to figure out our plans in LA. I would definitely recommend booking with Hollie.
Scott
2016-04-11T00:00:00Z
What can you say when you come to a place that is so peaceful and so ethereal? No words can do justice to an amazing place created so lovingly by Hollie and Brian. Add to that what wonderful and accommodating hosts they both are!. This was our first airB&B and I am floored . We landed so late the arrival night but Hollie had made sure to give us precise instructions on how to find their place and of course such delicious and scrumptious scones were left in our fridge. We met them the next day and realized we have the same inclinations towards the world!(Bonus). Hollie was in constant touch with me if I needed anything. We were there for five nights partly we were there for a wedding the first couple of nights and Hollie even helped me find a hair salon!. I am sure I asked her an infinte questions but she was patient and answered them all!. Hollie and brain even suggested places for us to visit around . The open shower was fabulous (very intimate) but so open and so close to the nature. Just imagine opening your eyes to blue jays ! marvelous! . We are back in Cleveland and can feel the difference with the hustle and bustle of an urban city !. This was a true pleasure and an honor to share the space with them -Two great human beings who have created such a lovely space for all to enjoy. We are certainly coming back !. FYI: This is not so regular hotel accommodation, its amidst nature ...
Mythili
2016-11-09T00:00:00Z
There is not too much to say that hasn't already been said about this jem of an AirBnB find! We had a wonderful stay in Hollie & Brian's serene little cabin in the woods. We couldn't be more thankful for them sharing their beautiful & cozy nook with the rest of the world.
Chad
2015-05-26T00:00:00Z
Wow this airbnb was such a treat! So many nice little touches made us feel so welcome. Hollie was an excellent host, courteous and very helpful with recommendations. The cottage is adorable and is a welcome respite from LA and even Malibu beach proper! Thank you again!
Eric
2016-04-30T00:00:00Z
Nothing could be better about this location, these hosts, and this beautifully quaint cottage. Picturesque is an understatement as this rustic aesthetic will take your breath away. From the minute we were greeted till the moment we left, we felt the warmth and hospitable nature of everything this place has to offer. Truly a gem just waiting to be discovered.
Ashley
2015-10-18T00:00:00Z
Room Type
Entire home/apt
---
Property Type
Guesthouse
---
Accommodates
2
---
Bedrooms
Agoura Hills, CA, United States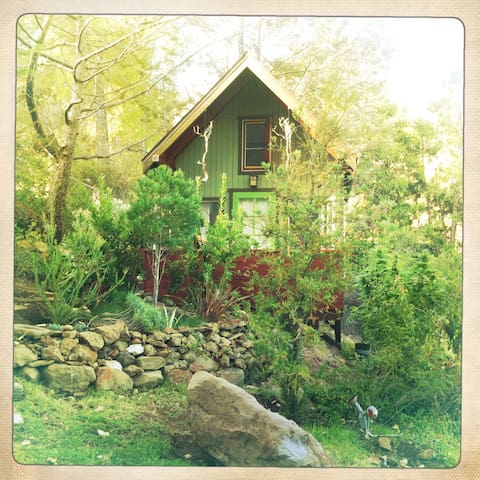 Come make our happy home your own as you sample local wines, head to the beach, hike the nearby mountains, or just relax and enjoy the sunset from our new jacuzzi! The Airstream would be all yours; a self-contained home complete with kitchen, bathroom, shower, and a super comfy queen-sized bed. There are wonderful restaurants nearby, as well as Cornell Winery, a beautiful space specializing in local wines. Hope to see you soon!
The Airstream has a very comfortable queen-sized bed, a small bathroom with a flush toilet, and a small shower.
We are in horse country, so the properties nearby are large and spread apart. We are close to the world-famous Rock Store, however, so weekend days typically have a great deal of motorcycle and car club traffic during the daylight hours as enthusiasts gather to mingle with celebrities and fellow travelers from around the world. The occasional Harley or Ferrari roar excepted, the activity is far enough away that you will only be directly impacted if you take the short walk to the Rock Store.
Our stay was more than we could ever have anticipated. Dave and his family were welcoming - in fact they even invited us to a beautiful and tasty thanksgiving feast! The airstream was extremely cozy and was exactly as presented in the pictures. There are so many things to do near by, but it was also secluded - nestled in the mountains. We had a chance to hike some trails, check out local shops, and get a wine tasting in at the Cornell wine tasting room. The homestead was also a quick drive to the coast, not far from Malibu beach, Venice and Santa Monica pier. I can't rave enough about Dave, his fam, the airstream and this area of cali.
Tamara
2016-11-27T00:00:00Z
Really cute spot, and a nice excuse to stay in an Airstream. Hot tub was warm and ready, David took care of everything, including breakfast. Great stay over the hill from scenic Malibu. Actually looks even better at night than during the day imho!
Jackson
2017-01-02T00:00:00Z
My friend and I enjoyed every minute of our stay at David's! The Airstream is even cooler in person, super clean and quite spacious! David and his wife were the best Airbnb hosts I've come across, making us feel so welcomed and being close by if we needed anything at all. I'd stay here again in a heartbeat, not just because their place is amazing, but also for the hospitality! Thank you again, David!
Nicole
2016-08-29T00:00:00Z
This airstream is a dream! We were amazed by how David and Doreen are taking care of the place. David was very nice and attentive. Wish we could spend there at least a week since it's a perfect gateway. I'm sure we will be back!
Nataliia
2017-03-21T00:00:00Z
Absolutely amazing. The pictures don't do it justice. The hospitality is truly genuine.
Karissa
2017-02-26T00:00:00Z
Amazing time here really was amazing. One tick of my list ! Well worth every penny ! And David is brilliant!
Timothy
2016-07-20T00:00:00Z
Doreen and David had been perfect hosts! We arrived a little early so Doreen opened a bottle of Chardonnay which we enjoyed on the brand new sundeck under the tree. The Airstream is a wonderful place to stay. It is quiet, tidy, very pretty from in- and outside and equipped with everything you might need. There's a lot to see and to explore around and this place. We would really recommend to stay for more than just one night to really enjoy this beautiful place with the two great hosts! We definitely will come back!
Marcus
2016-07-13T00:00:00Z
David and Doreen were very welcoming and very helpful. Our trip was last minute, but it ended up being a really good trip for my wife and I. The location was not too far from the freeway and was easy to find. We enjoyed our walks around the area and the food we had was very good. Would highly recommend this to anyone that wants to feel like they are camping outdoors without all the hassles of gearing up.
Eric
2016-09-06T00:00:00Z
Room Type
Entire home/apt
---
Property Type
Camper/RV
---
Accommodates
2
---
Bedrooms
Agoura Hills, CA, United States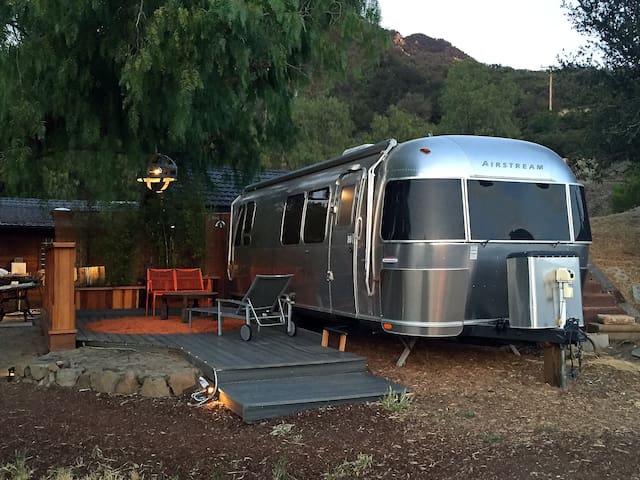 2 bdrms w/private bath -- emphasis cleanliness/comfort -- in remodeled suburban house, near shopping, public transportation, Malibu. Comfy queen bed, full dresser, large closet, desk. Full house privileges, downstairs kitchen available for light-moderate use. Second guest room usually available (inquire), with luxe sofa-bed, desk, smart tv + more closet space, at no extra charge. Best suited for those planning to explore or work in area during regular hours. For long-term stays, inquire w/host.
Colorful cheerful artwork in guest rooms. Modern, clean fully furnished room and private bath with fresh bedding and towels; maid service. Exclusive use of second guest room (when available) with desk, comfy sofa bed, smart tv w/Netflix, and additional closet space. Modern kitchen appliances, washer and dryer.
Suburban, quiet, safe, walkable, family-oriented, near several small parks; lovely views of mountains. Walk/short drive to shopping and wide variety of inexpensive to expensive restaurants. Several popular nighttime entertainment spots nearby. 15 minutes from L.A. and Malibu.
Coming back again just like visiting your best friend's house, staying at Richard's place makes you forgot that you are actually travelling.
Phillip
2017-03-31T00:00:00Z
Overall, my experience at Richard's home was fantastic. Richard was very responsive, provided me with everything necessary for a comfortable stay and was very accommodating to any of my request. This was my first time using airbnb and my experience during this stay has encouraged me to use airbnb again and recommend it to others. The room was exactly as described. The kitchen had everything I needed and more. Richard was great about sharing the common areas of the home and has a great old movies collection which he loves to share with guests.
Eric
2016-07-02T00:00:00Z
The experience of staying at Richard's house is way beyond just find a place to sleep, Richard is an AMAZING fun & knowledgeable person , I enjoyed so much talking to him after dinner everyday.
Phillip
2017-03-24T00:00:00Z
Richard is a great host. Very considerate, friendly and humorous person. The place is clean, modern and comfortable to stay. I spent a great time this summer and definately recommend for those need a long term or a short term stay!
Xi
2016-08-21T00:00:00Z
Room Type
Private room
---
Property Type
House
---
Accommodates
2
---
Bedrooms
Agoura Hills, CA, United States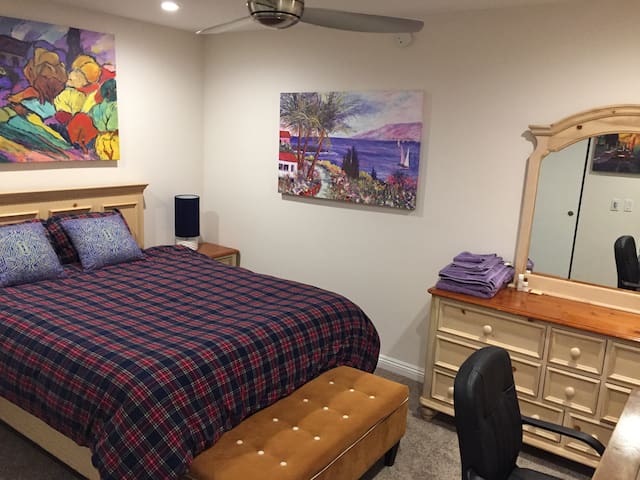 My quiet 575 square foot guest suite has a large bedroom with queen bed and TV, separate office with a fold out cot and TV, full bathroom and a separate efficiency kitchen stocked with essentials for a short stay. Although we share the same front entrance, you will feel like you have your own apartment. Enjoy the view of the hills from this new Tuscan style home, complete with a private patio to enjoy your morning coffee
My house is built on a hillside so the first floor is on the street level and the second floor is downstairs. We share a common entrance on the first floor and you will enter your suite from there. I have a locked office on that floor but for the most part you will have the entire floor which includes the 2 bedrooms, a Jack and Jill bathroom between the bedrooms, and a separate efficiency kitchen. I spend most my time downstairs as that is the main part of the house and it has a separate door for privacy. The main bedroom is a large room that features a queen bed, walk-in closet, dresser, chair, night stands, Roku with cable TV and Netflix, DVD, iron and ironing board, and much more. You also have a private office with desk, Xbox/DVD and computer keyboard/mouse. There is a foldout couch if you need but please make sure to let me know in advance if you want to use it so I can prepare it. The separate kitchenette provides you with a mini refrigerator/freezer, microwave, coffee maker, toaster oven, electric skillet, electric hot water kettle, mini crock pot and all necessary items for preparing breakfast or snacks or re-heat a meal. My home is a peaceful retreat for me and I am happy to share it with you. I want you to enjoy your stay so please let me know of anything that isn't just perfect!
I live at the top of a hill on a cul-de-sac overlooking the Agoura Hills. The homes in this area are eclectic and the people are friendly. You will usually see people out walking their dogs and taking in the views. From your bedroom window or your patio you will see the Statue of Chief White Eagle built by Jean de Strelecki who was an immigrant who claimed to be a Polish Count. In 1939 he began sculpting a 14-foot-tall, 13-ton Indian out of concrete, atop a hill he named "Mt Estrella" in the Santa Monica Mountains overlooking US 101. Exactly why he did this is a mystery, although some speculate that he was inspired when he heard of a local resort named Seminole Hot Springs. Even if this were true, the Indian that he sculpted --- which he named Chief White Eagle -- looks nothing like a Seminole, who lived thousands of miles away, nor does it resemble the Chumash, who actually lived around here. Instead, de Strelecki sculpted a stern-faced Plains Indian wearing a heavy robe and a flowing feathered headdress. During the construction, Native American celebrities Jay Silverheels (an actor who played Tonto) and Iron Eyes Cody (who starred as a crying Indian in a famous "don't pollute" commercial), drove over from Hollywood and signed the wet cement, leaving their handprints as well. When de Strelecki unveiled the statue on May 5, 1940, he made sure that a group of local Indians were on hand to witness the event. They were reportedly honored by his good intentions, and politely kept their opinion of his artwork to themselves.
clean, large, and wonderful! really feels like a separate apt!
sarah
2016-07-29T00:00:00Z
Though we didn't bump into Linda during our stay, her warm presence and exceptionality as a host was felt. When we arrived, Linda had taken care to set aside a light snack and some purified water- both of these felt so wonderful after a difficult day of flying. The space itself was gorgeous; the views out of the windows looked to us as if paintings had been put in place to look upon. The bathroom was spacious and had toiletries left out to use, as well as fresh towels. Her guide book was super clear and included directions on everything we needed to use in the space- including an xbox which we had fun playing racing games on! Linda checked in via text with me a few times but left us to our stay which centered around loads of wedding festivities. If we go back to the area, we would certainly want to stay here.
JacQueline
2015-06-21T00:00:00Z
This was our second time staying at Linda's beautiful home. Linda was out of town but we knew that before we booked and she left clear instructions for entry and a detailed book that explains how to use everything. The house is so comfortable, clean and very nicely decorated that it really was the perfect place for us. I HIGHLY recommend Linda's place if you are coming to the Agoura area.
Elizabeth & Kenji
2015-08-07T00:00:00Z
Linda was awesome. She was there to greet us (even though our flight was late). There was coffee and some snacks in the kitchenette. She welcomed us to enjoy other parts of her home (patio, piano, etc.). The suite was perfect - spacious, separate rooms for working, sleeping, eating. Everything was first class - new, beautifully designed home. Quick and easy access right off the highway but tucked away in a safe, quiet family community.
Neil
2015-06-09T00:00:00Z
It is a great private space with a bedroom, kitchenette and an office, which could be used as a second bedroom. It was super clean and everything is modern and beatifuly and tastefully appointed. Linda periodically checked with us via phone messages, whether we were completely satisfied. We had very enjoyable stay. Highly recommended.
Sergey
2016-03-23T00:00:00Z
Linda's home was very inviting in a nice, quiet area. The property was exactly as advertised. It was very close to the 101 freeway which made travel throughout the LA region very accessible. We thoroughly enjoyed our stay and hope to stay here in the future.
Bill
2015-12-28T00:00:00Z
Linda was absolutely fabulous...snacks awaited us, her accommodation is so lovely and private, yet she was more than available...I so highly recommend her space, and we will be returning next visit to our grandbaby..
Paula
2015-02-09T00:00:00Z
Linda is an organized, friendly but unobtrusive hostess. Her mini apartment/suite is extremely comfortable and was a great location for us during a visit to family in the area. We highly recommend it!
Marilyn
2015-12-21T00:00:00Z
Room Type
Private room
---
Property Type
Other
---
Accommodates
2
---
Bedrooms
Agoura Hills, CA, United States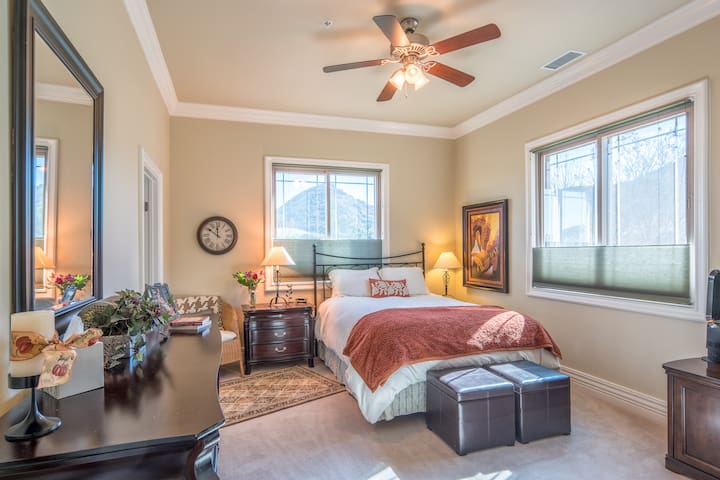 Private gated villa perfect for large groups. Lovely grounds, views, lighted N/S tennis court, large pool/spa/cabana, BBQ kitchen. "Guest mansion" (bigger than a "guest house") is attached but completely separate from host quarters. Includes home theater plus "Great room" (billiard-game area, kitchenette, & dining), opening to big yard. Digital locks for self check-in. Near hiking, beaches, & wine trail. Great getaway. Add'l guests (parties/events) by arrangement. Message for private calendar.
It feels a world away but you're just a 5-minute drive to the freeway, shops, and stores to the north; a 5-minute drive to the Malibu Wine Trail (they'll pick you up for a tour); and a 10 to 15-minute drive to Malibu beaches to the south. Please note that the max occupancy of 15 people assumes that each bed in the five suites is sleeping a couple (i.e. 10 people), the small sofa/futons in four of the suites are sleeping one small person each (such as a teen or short adult), and the group doesn't mind having a futon bed right in the middle of the guest common area (the "Great Room"), which houses the dining area, kitchenette, pool table, bar etc. While there is also a queen sleeper sofa in the theater, it's not that comfy for a couple and also interferes with using the theater as guest common space. So the property COMFORTABLY accommodates 5 couples (i.e. 10 people) or 9 singles, where 4 of those singles are suited to sleeping on a short sofa/futon. Please note that the property is not childproofed or suitable for young children.
The guest mansion is located near several national and state parks including the famous Paramount Movie Ranch (the most filmed location in the world). It's a few minutes drive to the Malibu Wine Trail, rated as one of the Best Things To Do in Los Angeles. The guest mansion is your gateway to Malibu, known for its celebrities and beaches.
The house was extremely beautiful and was also in the most beautiful location. Kathryn was extremely accommodating for us. Wonderful host!!
Erica
2017-01-03T00:00:00Z
Kathryn was incredibly responsive and helped us to feel right at home. She brought us extra sheets, made up a sofa bed discreetly and had her cleaner wash dishes in the morning as the kitchen is not equipped with a dish washer. The location is beautiful - gorgeous views of the Malibu hills. Lovely spot for group events/reunions.
Melissa
2016-10-02T00:00:00Z
This was the 2nd time we stayed here and was just as great as the first time!
Scott
2016-12-11T00:00:00Z
Clean, professional, and well stocked.
Andrew
2017-01-09T00:00:00Z
Kathryn was great- very attentive to our needs and made sure I had the gate code ahead of arrival etc. The views from this property are absolutely excellent and I highly recommend this property.
darren
2016-11-06T00:00:00Z
The house was amazing and host was very helpful and accommodating !
Scott
2016-10-30T00:00:00Z
Room Type
Entire home/apt
---
Property Type
Guesthouse
---
Accommodates
15
---
Bedrooms
Agoura Hills, CA, United States
My place is close to the beach and great views. You'll love my place because of the neighborhood, the comfy bed, and the coziness. My place is good for solo adventurers. I am a "Super Host" and take pride in making my guest feel welcome and at home, while on their visit.
Our home is 2 story. You will need to be comfortable using stairs. We have 3 guest bedrooms in our home. The Cozy Hideaway, is our newest listing.This is a very small room 6ft. 11 in. wide by 10 ft. 11 in. long. It is a downstairs basement room, with no windows. The room is suited for one person ONLY. There is a very comfortable, brand new, full size bed. The closest bath is a half bath. And a full bath with shower is upstairs. The baths are shared, if we have other guests, at the same time.
We live in an area known as Malibou Lake . It is a lovely area, located in the Santa Monica mountains. We are 15-20 minutes away from the beach. There are all kinds of stores, and restaurants within a 10-15 minute drive. If you are a hiker, there are many trails surrounding the area. If your a fan of the HBO series. "Westworld", we are a 3 minute drive, from the Paramount Ranch, where the series was mostly filmed in the western town there. The public is welcome to visit the western town, and its free.
I loved the experience, breakfast was great and as I had breakfast provided at the conference I attended, Linda put the quiche and other in a little fridge for me to eat later--waffle maker superb. I ate outside and it was real cozy. Linda and husband superior people, and the place is unbelievably clean and very neatly decorated. Room was super quiet, and very reasonable for what the whole place provided. And I loved the neighborhood--a place to be near nature.
Harry
2016-10-31T00:00:00Z
Very relaxing and beautiful space. Loved sleeping in the comfy, dark room after long days of travel and work. Tasty breakfast provided by our gracious host Linda ! Enjoyed agora hills, quiet and peaceful.
Helen
2016-07-22T00:00:00Z
Linda's place was comfortable, private, and well organized. The room was downstairs, clean, and worth more than her asking in my honest opinion. Keyless entry was great and her house was decorated beautifully. Her and her spouse are warm and welcoming, great communicators. My first experience with airbnb was a hit! She even allowed an accidental late check-out with no questions asked. 5 Stars
Payam
2016-09-01T00:00:00Z
My stay with Linda was great! Her place was very clean and comfortable and also super close to a lot of awesome hiking areas. Both she and her husband were very helpful so I had a highly positive experience. I highly recommend!
Lisa
2016-10-19T00:00:00Z
Linda and Mark were very friendly and welcoming. I would recommend their house to anyone.
Ryan
2016-10-15T00:00:00Z
LInda is the ultimate Superhost. When you walk in the front door you feel as though you are walking into an expensive spa environment. It is immediately calming and welcoming. From the color palates of soft blues to the natural woods throughout the house and the surrounding windows which allow nature to be part of the internal landscape. The setting is priceless. In a valley with the beautiful Santa Monica mountain range all around and a lake taking center stage. Go for peaceful walks around the neighborhood or bring your bike and hit the road for an amazing ride. Don't worry about breakfast this is reminiscent of the bed and breakfast inns of the 70's and 80's. Waffles, quiche, eggs, cereal, juice and coffee. Theres a little kitchen just for the guests to use with a sink, a little fridge and a microwave. It doesn't get any better than this when you are traveling. Linda and her husband go all out to make sure that you are comfortable and happy. Linda is very invested and works very hard to achieve a quality experience for her guests. It has been my favorite arbnb experience.
ROBIN
2016-07-31T00:00:00Z
Linda is a a wonderful host. She is very easy going and kind. Her home and the location remind me of an Austrian lake (URL HIDDEN) cool. If you are looking to get away from the rat race of Los Angeles...stay here.
Rich
2017-02-08T00:00:00Z
The hosts are wonderful. It is a great place for getting outside and enjoying hiking trails. It is still close enough to the stores and city if you need them. The house is clean, comfortable and very welcoming. Linda has items that you can choose for breakfast. It was perfect for me.
Linda
2017-02-23T00:00:00Z
Room Type
Private room
---
Property Type
House
---
Accommodates
1
---
Bedrooms
Agoura Hills, CA, United States
A peaceful, yet fun-filled family home awaits at this incredible Agoura Hills house rental. Three spacious bedrooms and two bathrooms offer plenty of space for all eight people (up to six adults), and the private backyard is great for a family
Drive just 28 miles to Universal Studios, or a little further to Disneyland, Magic Mountain, and Knott's Berry Farm. Beach time is a must with the famous Santa Monica Pier, Venice Beach, and stunning Malibu close at hand. Play spot-the-celebrity on the streets of Hollywood or in downtown L.A., or find some retail therapy at the fantastic Camarillo Premium Outlets. Take to nature for hiking, biking, and horseback riding in the Santa Monica Mountains Recreation Area. And don't forget to reserve a tee time at Rustic Canyon, named one of the Top 100 Must Play Golf Courses in America.
We're not from the area, but we were getting married in the nearby Santa Monica mountains. We had family coming in from all over, and we needed a place for some of our family members to stay for a few nights, so we reserved Danna's place for them. Check-in/check-out was incredibly easy. It was a hectic weekend for us, but Danna was very understanding. My family loved the place, and they all commented on how nice the house was (very clean, comfortable, spacious, etc.). Thank you, Danna!
Michael
2016-08-29T00:00:00Z
The best house I have stayed in! Great host and overall experience!
Audrius
2015-09-22T00:00:00Z
We had a fantastic stay at Danna's house. From the start she was very responsive and helpful. She made checking in very easy, and the house was immaculate. It was also very well equipped with pretty much everything we could need. We enjoyed the space that this house provided, the quiet and convenient neighborhood, and also enjoyed the lovely backyard. I would come back here anytime.
Kristen
2016-06-20T00:00:00Z
The host canceled this reservation 6 days before arrival. This is an automated posting.
Ardin
2015-12-18T00:00:00Z
Danna's home is wonderful. Agoura Hills is a cute little neighborhood with delicious eating options and the country club just next door and within walking distance. Malibu is only 30 minutes away and we had no complaints about the actual home. Danna was responsive and checked in via text/email several times throughout our stay. Our son especially loved the backyard where he could run around and relax in the cozy fenced in space. I would come back again to this place in a heartbeat should we ever find ourselves back in Southern California.
Weizhen
2016-10-17T00:00:00Z
We had another great stay! Love this home. The A/C broke just before we arrived :( and Danna had a whole new A/C unit installed for us the following day. Super speedy and appreciated!! Last stay was recently and I suggested having a few basic spices in the kitchen might be nice & they were there waiting for us this time around :) Thank you!! She was also very nice and helpful when we needed to cancel the last night of our stay for work reasons. She is very easy to get in touch with and helpful throughout the stay.
Corinne
2015-09-23T00:00:00Z
Danna is such a great host and her house is immaculate! Love staying here in Agoura, great neighborhood as well.
Lynn
2016-07-22T00:00:00Z
The host canceled this reservation 42 days before arrival. This is an automated posting.
Yoav
2015-12-18T00:00:00Z
Room Type
Entire home/apt
---
Property Type
House
---
Accommodates
8
---
Bedrooms
Agoura Hills, CA, United States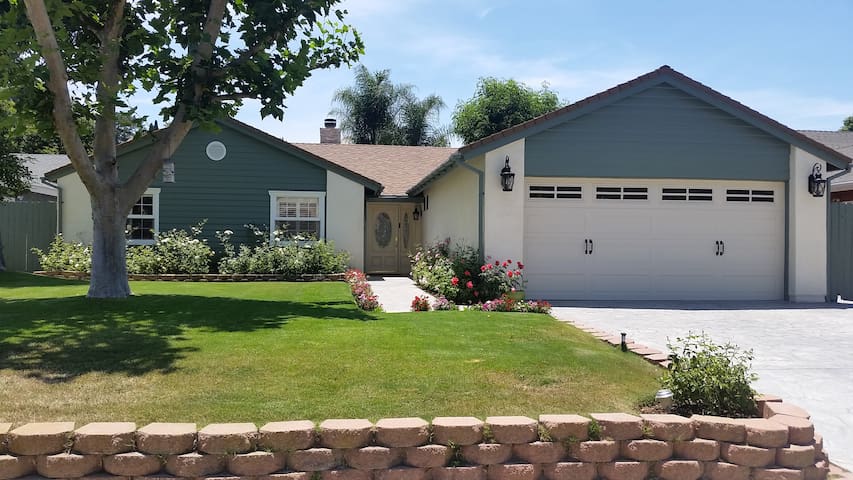 Enjoy your private bedroom & bathroom in the beautiful Santa Monica Mountains. This area is a hidden gem. In addition to the natural beauty in the mountains, its convenient & easy to get to beaches, near Malibu Lake, and outdoor activities; enjoy the local wineries, tasting rooms, & restaurants.
Mountains around Malibu-Agoura border. Horseback riding, hiking, mountain biking, wineries, wine tasting, & unique restaurants (Rock Store, The Old Place, Cornell Winery, SIP, Malibu Family Wines, and Rustic Canyon Grocery & Grill) . Just off Mulholland Highway, near Peter Strauss ranch, Malibu Lake, Rocky Oaks Park, Calamigos Ranch & about 8 minutes to Malibu Creek State Park, 12 minutes to PCH & beaches, and 6 minutes to the 101 Frwy. This area is a truly unique area and hidden gem. It's conveniently located yet feels like being in the country & away from it all. Beautiful Cape Cod style home, with plenty of onsite parking. One upstairs bedroom is available with queen bed. The room can accommodate up to 2 people. You access the bathroom directly from the bedroom. I provide a light breakfast. I have a coffee/tea station setup in the kitchen which is available to serve yourself at anytime. There is minimum three night stay. If you would like to stay fewer nights I would be happy to accommodate you, but a cleaning fee will apply. Please contact me for details. The price per night is for one bedroom & one person. An additional person is $10. Feel free to send me an inquiry if you need additional information, have questions, or have any special needs. I look forward to having you as my guest. Wildlife in the area: Deer come into my backyard. Animals known to live in the Santa Monica Mountains are likely to be seen on my property.
The Agoura Great Race is March 22nd this year. Enjoy a front row seat of mile 5 on the Pacific Half Marathon course.
First and foremost, Monica is a very friendly host, and will do her best to make your stay as good as possible. We really enjoyed chatting with her, too. The house is in a rural area, which is relaxing and safe. The annoying part of rural was the noise the roosters in the area made all night -- bring some ear plugs if you sensitive to sound like me. There is a little store down the street and a wine bar (we didn't go there though). The house is near the famous Rock Store on Mulholland, where motorcyclists like to hang out. The room is plain (which is preferable to gaudy or tacky in my humble opinion), and has it's own bathroom and a nice little balcony. The space was very clean. The bed was comfortable enough (I prefer a futon style mattress, so what do I know?). Monica let us put stuff in her refrigerator and cook in the kitchen (we cleaned up after ourselves). There is plenty of room in her driveway to park. I would definitely stay with her again when I'm visiting friends and family in the area.
Dana
2012-06-24T00:00:00Z
Monica's place was a great jumping point for a weekend in Malibu. She was very flexible and accommodating, helping me coordinate last minute changes to my trip with another guest. The hills are hot in the summer, really hot! But there's a plethora of great view points to watch the sunset from. Beware of the roosters next door. Lol
Zaza
2013-07-29T00:00:00Z
I have stayed at Monica's place for quite a few days and I would stay there again should I have this opportunity. The guest room is conveniently located upstairs with a private bath, with all the necessities one needs for travel. One cannot wish to have a better host than Monica. She truly goes out of her way to accommodate guests. Some of her tips were invaluable and saved me a lot of time and money. I could really tell that Monica enjoys having guests and thus it was a great pleasure to be one. Of course, her oatmeal and oatmeal pancakes were a great treat in the morning.
Sergey
2016-05-28T00:00:00Z
Monica was very flexible and accommodating, and made us tasty oatmeal in the mornings. We really enjoyed our stay with her, and recommend her highly. Thanks Monica!
Robin
2012-07-02T00:00:00Z
Monica is a very nice lady and made me feel quite at home ! The room and bathroom were sparkling clean with a nice balcony. I like to road bicycle and her location is right in the heart of some great riding routes in the Santa Monica Mountains. Thanks Monica !
Bill
2016-06-12T00:00:00Z
Highly Recommend! Monica was so welcoming and inviting. The house is beautiful in a great location. We felt fortunate to be there. The interior of the house is warm and clean. Monica is the best host ever. She knows the arrea well and gave us lots of great tips for fun things to do in these lovely surroundings of California. We stayed for four days and wished we could stay at least another four days. Anyone who would drive pass this b&b would be a fool because you'd miss out on something wonderfull.
Mireille
2015-08-18T00:00:00Z
Very comfortable room and clean bathroom. No breakfast or snacks offered. I'd stay again and would recommend this place to others. Very pleasant hostess :)
Allie
2016-07-02T00:00:00Z
Monica's home is located in a beautiful area. She was up when I arrived late to her home and was able to show me around. She was super helpful with all the questions I had. There was plenty of space and privacy in her home and I had a big bathroom to myself. It was a nice stay while I was up in Westlake Village for work.
Lauren
2016-06-29T00:00:00Z
Room Type
Private room
---
Property Type
House
---
Accommodates
2
---
Bedrooms
Agoura Hills, CA, United States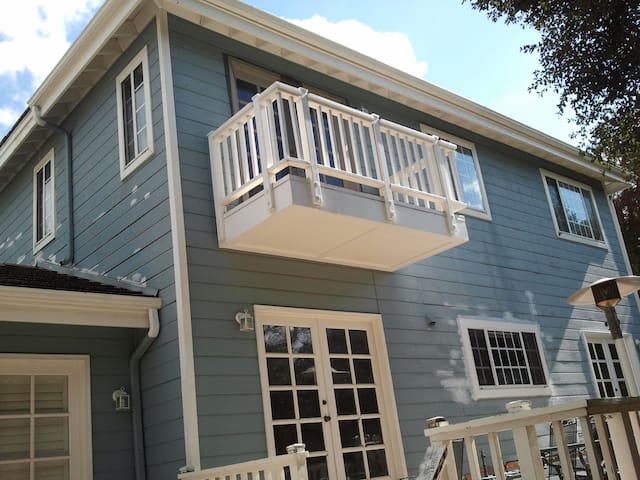 Situated at hole one of the Lindero country club golf course.Walk across the greens to the club restaurant, driving range, tennis courts & swimming pool. Please inquire about a swimming pool pass. 15 min-Malibu, 10 mins-wine country/tastings. 45 min-Santa Barbara, 30 min-Hollywood, 10 min-Perf Arts Center, 10 min-Calabasas. 25 minutes to Universal Studios,& 1:15-Disneyland. Shopping malls, movie theaters and dining nearby. A 5 min walk also gets you to local Sushi, pizza, Chinese & Mexican food.
A great spot. Lots of natural light. Close to great cycling.
Allan
2017-02-20T00:00:00Z
Hilary's place is great! Her and her husband were awesome at communication and the location could not have been better for our trip. I will definitely stay here again if given the chance.
ben
2017-03-05T00:00:00Z
This home was just the perfect place for us as we were in the area for a family wedding. It could accommodate five of us easily and the outdoor seating area was great on a nice sunny day. Opening all the sliding doors to let in the outside air was also nice. The home was also quiet, which was nice.
Catherine
2017-03-26T00:00:00Z
Great place for groups and/or a family. Super quiet with a very secure and safe feel. However, it's right off the freeway with great food options nearby. The house is hip and modern, and exactly as presented in pictures. Hilary and Ragnar are super accommodating, and we couldn't ask for better hosts! Highly recommend!
Jonathan
2017-03-13T00:00:00Z
This place is great. My five friends and I recently used Hilary's home as our base for a cycling training camp. The house was terrific and Hilary was the perfect host. It was clean and suited out needs perfectly -- providing a relaxing environment for us to come back to after a long day exploring the surrounding area. Communication with Hilary could not have been better and, indeed, she really seems to have gone above and beyond in making sure that our stay was a memorable one. We would absolutely return in the future.
Michael
2017-03-20T00:00:00Z
Hilary and her husband were great hosts! Their home is beautiful, cozy, and hip. 7 of my girlfriends and I stayed there for a mellow bachelorette weekend and it was such a fun house to relax in. Definitely highly recommend!
Alexa
2017-01-22T00:00:00Z
If you are looking to stay in the Agoura Hills/Thousand Oaks area, this is a perfect place. My wife, son, his wife and I came from the east coast to visit my other son in Oak Park. Both bedrooms and bathrooms we used were clean and comfy. The outdoor space facing a golf course has nice seating that we didn't use because it was chilly. Beautifully decorated. Hilary and Ragnar are wonderful hosts.
Robert
2016-12-27T00:00:00Z
Room Type
Entire home/apt
---
Property Type
House
---
Accommodates
9
---
Bedrooms
Agoura Hills, CA, United States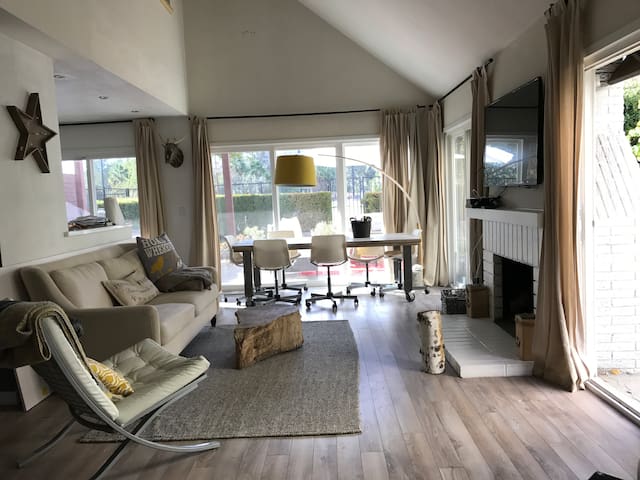 I have a queen size comfy bed with Netflix on the Tv! Bathroom, kitchen and shower available! Extremely cozy!
Room Type
Private room
---
Property Type
Apartment
---
Accommodates
1
---
Bedrooms
Thousand Oaks, CA, United States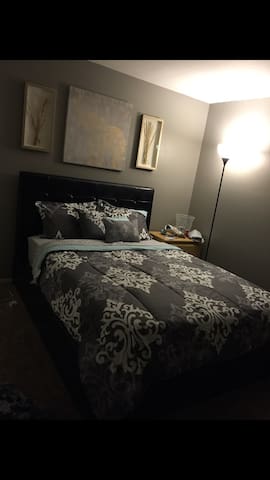 Beautiful view from private path and racquet ball courts and hiking trails just outside your door plus 20" to beach in Malibu and aboutt 30 " to Hollywood Everything in the condo for your comfort and convenience.
This is a private setting from which you an explore the area Malibu beach is near and yet you have the lovely mountain views and privacy and quiet when you come home fr touring for the day
Room Type
Entire home/apt
---
Property Type
Condominium
---
Accommodates
1
---
Bedrooms
Oak Park, CA, United States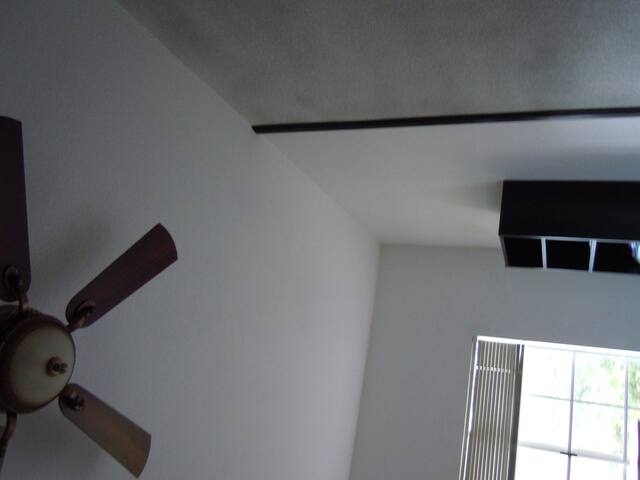 20 min to the Malibu beaches, hiking in the Santa Monica Mountains right in the neighborhood. It's bright, happy and close to close to everything: Restaurants, Downtown LA (40 min), Shopping (10 min), Universal Studios (25 min), Hollywood (30 min), Six Flags (40 min). Get ready to be in the best part of LA County. My place is good for couples, solo adventurers, and business travelers. The space is eco friendly and healthy. We keep the kitchen free from processed foods and soda.
You'll love this meditative sanctuary that's tucked into a residential neighborhood. It's very quite and safe with Chumash Park right next door. You can walk to the grocery store and Trader Joe's is just a mile away.. The 3rd Bedroom is an office and has a full size aerobed.
Great place, conveniently located near shopping and good restaurants. Host was very accommodating and provided excellent communication and instructions. Wouldn't hesitate to book again.
Gaby
2017-02-24T00:00:00Z
Room Type
Entire home/apt
---
Property Type
Apartment
---
Accommodates
6
---
Bedrooms
Agoura Hills, CA, United States
Beautiful and private home on a flag lot, close to parks & many great restaurants/bars. Only ~15 minute drive through canyon to the beach. Expansive hiking/biking trails within walking distance, connecting to Malibu Creek State Park. Entertainer's backyard is private and quiet. There is an additional bedroom off the master which is a fully furnished nursery with a crib, great for travelers with a baby. Our place is great for couples, business travelers, families (with kids), and large groups!
Brett and Nicole's home is beautiful and comfortable. Very clean and well equipped! Beds are so comfortable! We had a wonderful time and Brett and Nicole were very responsive and accommodating! We will stay again sometime! Thank you!
Scott
2016-12-26T00:00:00Z
Room Type
Entire home/apt
---
Property Type
House
---
Accommodates
7
---
Bedrooms
Agoura Hills, CA, United States
Our place is close to Malibu, Beautiful Beaches, Great nature in the Canyons, Oxnard and LA. You'll love our place because of the neighborhood, the kitchen, the outdoor nature and the cosy living room. Our place is good for couples, solo adventurers, business travelers, and families (with kids).
The house will feel like home form home. You can use the living room with fire place, the kitchen and garden. You are minutes form mountains and the beach.
Good people, the house has charm, interest and is always super clean. Darby, their Boarder Collie is happy to welcome any visiting guest.
Donald
2017-02-12T00:00:00Z
I've stayed in a lot of Airbnbs, but this was my first time spending a month in someones home. Jeroen and Miray are a great and generous couple who keep their home very clean. Their home is extremely cozy, making my month stay with them comfortable and easy! They always had good recommendations on places to visit within the area, their home is located in a prime spot! Near West Lake Village, Calabasas and just over the mountain is Malibu. I cannot speak highly enough, nor give enough praise, to communicate to you the quality and value of their home. Thank you!
Brad
2017-03-31T00:00:00Z
Jeroen and Miray were fantastic hosts with a wealth of knowledge of the city. They had a very comfortable home in a nice neighborhood. You definitely need a car but it is not too far from anywhere you'd want to go: beach, shopping, hiking... great for a relaxing vacation.
Emily
2017-02-03T00:00:00Z
Room Type
Private room
---
Property Type
House
---
Accommodates
2
---
Bedrooms
Agoura Hills, CA, United States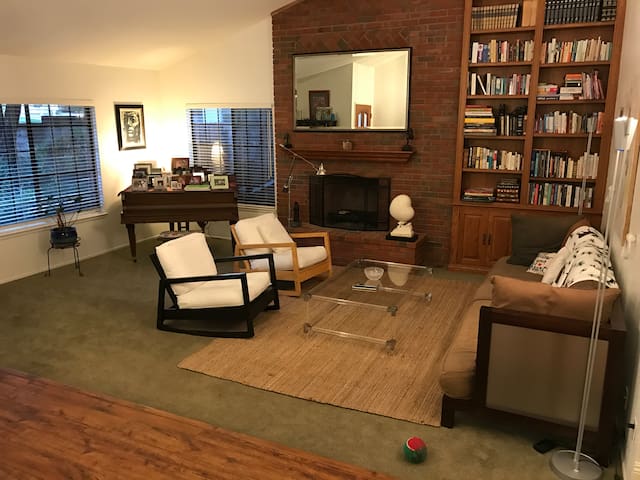 My Home is 15 min to the Malibu beaches, hiking in the Santa Monica Mountains, Shopping, Great Restaurants and right off the 101 freeway. You'll love my place because it is warm and comfortable- close to Los Angeles and local activities . My place is good for couples, solo adventurers, and business travelers. Beautiful 2 Bedroom 1 1/2 Bath Condo- FULLY Furnished with beautiful furniture inside and out. Very private end unit with large patio & views of the Santa Monica Mountains. *No Pets*
2 Bedrooms with Queen Beds and Large closets 1 1/2 Bath Loft area for office or Craft area Living-room, Dinning room and Large porch (Restoration Hardware/Ethan Allan furniture- sofa, tables & chairs) Condo Complex Pool & Hot tub
It was wonderful to connect with Brenda and to coordinate my family's trip with her. The location of the condo was perfect for my family as it was private and quiet - yet still quite close to the beaches. Brenda was in consistent communication with my family, and she was available for any / all questions that we had during their visit. It was lovely to have a private setting with space, as well as access to a pool and hot tub for relaxation. Brenda was a gracious host! I would recommend her condo to anyone who is looking for a lovely and affordable accommodation that is quiet and outside of the hustle of the city.
Marisa
2016-08-02T00:00:00Z
Brendas home is a lovely and quiet place to have a wonderful vacation. The condo had everything we needed and was very clean. Brenda was always available for questions, she was a great host. We had a great time!
Lena
2016-09-01T00:00:00Z
We had a wonderful time at Brenda's condo. It was easy to find from the freeway which was nice after a long day of driving! We were in town for a Malibu wedding and it was so nice to drive into Malibu but when we wanted to escape all the hustle and bustle of the people who descended upon Malibu for the three day weekend we were able to head back to our quiet little oasis. Brenda's condo had everything, it was clean and she was very accessible to any questions we had. We enjoyed the place so much that on our last night we opted to go to Trader Joe's and bbq our own filet mignon. With all the choices in the area we still chose Brenda's!
Brett
2016-09-06T00:00:00Z
Room Type
Entire home/apt
---
Property Type
Condominium
---
Accommodates
4
---
Bedrooms
Agoura Hills, CA, United States
Agoura Hills - Airbnb
:
Average

4.97

out of

5

stars from

575

guest reviews
Enter dates to see full pricing. Additional fees apply. Taxes may be added.