Right on the lake in Central Queenstown sits this newly renovated three bedroom penthouse with sweeping 180 degree views of Lake Wakitipu and the Remarkable Mountains! 6 minute walk to the center of town. Perfect for a luxury escape to the mountains!
It is a newly renovated 3 bedroom penthouse positioned right on the lake in Queenstown. It's conveniently located and just a 6 minute from walk from the centre of town. The apartment is on a single level and is only available to lease as a WHOLE apartment rental. We do not lease this apartment by individual rooms. There are three bedrooms: Master Bedroom with a King sized bed and Ensuite. Second Bedroom with Queen bed and shared main bathroom. Third Bedroom with two Single beds and shared main bathroom. LED SMART TV, NETFLIX and Wireless WiFi are included. The apartment accommodates a maximum of six guests. We love kids and this apartment is definitely child safe and friendly! Guest Access Guest will have access to the whole apartment and can come and go as they please. This is not shared accommodation. The apartment has a dedicated under cover car park on the lower level of the building. Please note there is no elevator and there is access only to the apartment via stairs. We are three stories up. Interaction with Guests There may be someone to greet you on your arrival, however you will have the whole apartment to yourselves for the length of your stay. Getting Around ADELAIDE VIEWS is a six minute walk from town. It is almost at lake level so very little hill climbing!
Robert & Charles place was nicely styled, modern, clean and as it appears in the photos. It is positioned close to the walking track along the lake and it's an easy and scenic walk from the apartment to Queenstown town itself (through the Queenstown gardens). It has sweeping views across the lake to the surrounding mountains. The hosts were easy to deal with and the check-in process hassle free.
Ben
2016-04-14T00:00:00Z
This is a GREAT apartment! Nice location with AWESOME view. 10 mins walk to town center
Kevin
2017-02-17T00:00:00Z
We loved the central location too all the city had to offer, plus walks to the mountains and car convenience for any day trips.
Heather
2016-11-01T00:00:00Z
Gorgeous house with easy access to town! :)
Jaime
2017-03-14T00:00:00Z
We spent Christmas and New Years at the Lucky 8. What a fantastic place from which to explore Queenstown. Awesome location - a 7 minute very pleasant walk to the waterfront and pedestrian shopping area. View is simply exceptional.
William
2017-01-02T00:00:00Z
Modern and cozy,with advanced facilities. I like the location and the awesome lakeview.
fita
2017-01-29T00:00:00Z
Great spot. Easy walk into the town. Clean and comfortable. Thanks!
James
2017-01-11T00:00:00Z
Lovely place and perfect location
Troy
2016-04-30T00:00:00Z
Room Type
Entire home/apt
---
Property Type
Apartment
---
Accommodates
6
---
Bedrooms
Queenstown, Otago, New Zealand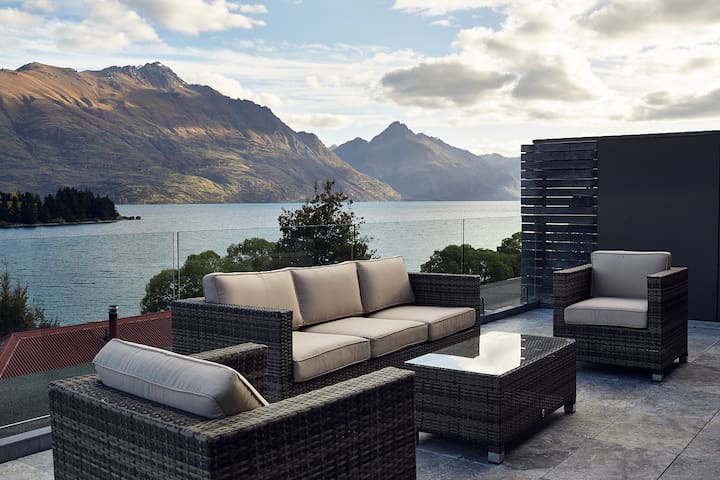 Spacious warm studio room with comfy king size bed, leading onto large lakefront patio with spectacular views. Modern en-suite with mini kitchenette, Storage wardrobe/closet, relaxing chairs, TV, coin operated laundry, and close to local amenities.
You have your own private apartment with your own private balcony! Our location is perfect for the upcoming snow season with NZ Ski transport pick up and drop off just a stones throw away on the main road :) There is a mini kitchenette area complete with mini fridge, washing up liquid, dining ware, microwave, sink and kettle. There is unlimited wifi and Netflix that can be viewed. If staying with us for 3 nights or more let us know what wine you lean more towards (red or white) and we'll have a bottle waiting to greet you while you take in the breath taking view.
We are located right on the Frankton track between Queenstown & Frankton, beautiful and scenic easy walk to or from town right beside Lake Wakatipu. If you walk up towards Frankton on the walking track you'll be at the very tip of the Frankton Bay which is has a beautiful park over looking the lake, great for stunning sunset pics! Our favourite healthy place to eat is Rehab which is located in the heart of Queenstown. Fresh juice, expertly blended smoothies (all dairy free), amazing breakfast bowls, healthy lunches with vegan and meat eaters options. Queenstown may be small but you are spoiled for choice from all the restaurants and bars. I am a Remedial Massage Therapist with my own clinic in Queenstown. During your stay if you have any aches or pains or just want a bit of relaxation, let me know and I can book an appointment in for you! Whether you're here in Winter or Summer (or anything in between) there are loads of things to choose to fill your day. From walking trails, to jet boating, to sky diving or a bungee and wineries, we'll list all those kind of things in our handy dandy guide book.
Fabulous studio apartment in a stunning location right on the lake. I definitely recommend and would love to stay again.
Sally
2016-04-04T00:00:00Z
Fantastic setting and stay at Megan's apartment in Queenstown. Location an easy 4 mile walk along a path to Queenstown. Views unbelievable and we enjoyed our breakfasts and happy hour on the porch. The apartment was lovely and had everything we needed as well as a well equipped small kitchen. I would definitely recommend this stay. Nice that it wasn't too close to town but yet accessible either by foot, bike or car. Also centrally located to roads to take you out of town (Arrowstown, Glenorchy, etc.).
clarissa
2016-10-22T00:00:00Z
This property is very comfortable and allows you to easily access Queenstown, the airport and ski fields. Getting to the Remarkables Ski Field was very easy, I was able to catch the bus from the front of the complex using the Snowline buses.
Rhiannon
2016-06-28T00:00:00Z
Great home thank you !
Anna
2016-05-06T00:00:00Z
Lovely apartment overlooking the lake that was well equipped. There is a path beside the property that leads into Queenstown (40 minute walk) that we really enjoyed.
gerry
2016-11-05T00:00:00Z
Excellent stay with Megan and Richard! Amazing views and room! Wished we could have stopped longer and will definitely stay again next time we're in Queenstown! Highly recommended! Could not fault anything!
Robert & Fiona
2016-01-05T00:00:00Z
Megan's Lakefront Modern Spacious condo is fantastic - it looks even better than the pictures. Outstanding hospitality - clean and contains everything you would want. In particular, we loved that it is located right on the Frankton track. It's an easy walk into Queenstown through the beautiful botanical gardens. Such a wonderful way to end our travel on the south island - we wish we could have stayed longer!
Aaron and Gillian
2016-02-09T00:00:00Z
Perfect place to spend our last night in Queenstown. Spectacular views from Megan's place and a short drive to the town centre!
Annie
2016-07-22T00:00:00Z
Room Type
Entire home/apt
---
Property Type
Apartment
---
Accommodates
2
---
Bedrooms
Queenstown, Otago, New Zealand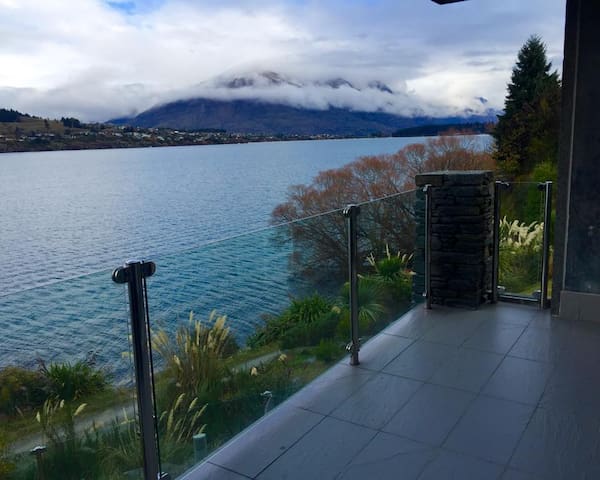 Centrally located in Queenstown, Million Dollar Views is a 2-bedroom apartment with magnificent lake and mountain views. Conveniently located, we are within walking distance to shops and restaurants. Located in a quiet part of town, we are pleasantly set apart from the bustle and rush that Queenstown can sometimes experience. The apartment is fully self-contained with a full kitchen. A washing machine and dryer are also provided. The bedding in the apartment consists of one Queen bed and two singles. Best suited for a couple or a family with up to 3 children. If you are arriving in Queenstown by car, covered parking is provided for your convenience. Whether you are a ski bunny visiting Queenstown in winter to take advantage of our amazing slopes, or an adrenaline junkie looking for your next thrill, or simply want to enjoy the scenery, Million Dollar Views is the perfect place to base yourself. Amenities and Inclusions: * TV * Air Conditioning * Kitchen * Covered Parking * Family and Child Friendly * Washer * Dryer
Great place in prime location! Clean tidy apartment with all the essentials for a good holiday! Short walk to centre of Queenstown. Quiet area and the apartment has breathtaking views, would highly recommend! Thanks for letting us stay!
Jordan
2015-08-20T00:00:00Z
Very beautiful and tidy apartment facing the amazing lake view. The kitchen is great with full equipments! And sorry Brian, I mistook your table salt. Can walk to lake side within 10 minutes. Certainly worth stay longer.
lawranceli
2015-11-14T00:00:00Z
Great self contained apartment. Spectacular view, close to town, spacious unit. Great base to explore from. Easy check in and out.
Mike
2017-03-05T00:00:00Z
Fantastic location, views and unit has everything needed.
Frank
2017-02-23T00:00:00Z
Great location and amazing view Area very quite Communication with Brian easy Great value for the price
christiane
2017-02-08T00:00:00Z
Absolutely gorgeous views and everything we needed for a fabulous holiday. The electric blankets were great on the cold nights we were then.
Anja
2014-07-02T00:00:00Z
Absolutely perfect! Everything was clean & cosy. The view was a million dollars & a pleasure to wake up to everyday. Great location just out from the hustle & bustle. Great communication also. Thank you.
Lee
2014-11-30T00:00:00Z
Great little place and great views. Recommend for anyone doing a Queenstown stop for a night or a full week. Good basic accom with enough room for a family of 4, fully functional and walking distance into town.
Adam
2015-09-25T00:00:00Z
Room Type
Entire home/apt
---
Property Type
Apartment
---
Accommodates
4
---
Bedrooms
Queenstown, Otago, New Zealand
Our one - bedroom apartment has a king size bed in the bedroom and 2 single beds in the lounge. There is also a flat-screen television. Full kitchen facilities are available along with a dining area. A washing machine and Free WiFi are also available for your convenience. The apartment also features lake views from all rooms. Our warm, comfortable apartment has an air conditioner along with a heat pump for those cooler months. Conveniently located, the apartment is only a 5 minute drive from the centre of Queenstown and is within walking distance of the lake (there is a lovely lakeside trail to walk, run or cycle on). Public transport (bus) passes our street quite regularly (every 15 minutes during the day, and about every 30 minutes in the evening). We look forward to meeting you soon. Amenities and Inclusions:- * TV * Wireless Internet * Air Conditioning * Heating * Kitchen * Parking Included * Washer
We had a great 7 day stay here, such a fantastic location being only a 5 min drive from the middle of Queenstown. Amazing mountain views exactly as pictured. The room was very clean and fully equipped for a relaxing stay, the hosts Lesley & Chris greeted us on arrival and showed us around the apartment and we felt at home from day one! We are already planning another NZ break and we would love to stay here again
Blake
2015-08-07T00:00:00Z
The view from Lesley & Chris's living room was just awesome! The place was spacious and it had everthing we needed. Also, the location was so close to everything yet not in the middle of town centre - which was great. Lesley & Chris were very professional and I would recommend this place.
Elly
2016-08-04T00:00:00Z
Spent four nights here on our honeymoon. The apartment is in a great location just a short drive from town. The apartment is really comfortable and provides a great view looking out to the remarkables. Leslie and Chris do a great job and are very accommodating. Would definitely recommend!!
Justin
2015-11-18T00:00:00Z
We loved our stay at Lesley and Chris' apartment. It is very spacious and comfortable, and has all the amenities. Lesley was great with whom to communicate and also had excellent suggestions for what to do in town. The apartment is only a short drive to downtown and is a short walk to a lovely lakeside trail. The view is incredible. Highly recommend.
David
2016-10-04T00:00:00Z
Absolutely perfect place when you are looking for great views and some privacy!! Easy check in process, great amenities and close to grocery stores ect. Would highly recommend!
Robin
2016-09-26T00:00:00Z
This is the second time we stayed at Lesley and Chris' (see our review for Feb. 7-8). Another point: this place is perfectly situated midway between the airport and downtown Queenstown--super convenient.
Jim
2014-02-14T00:00:00Z
What a fantastic self-contained apartment. Great location, immaculately clean and a perfect home base for a week skiing and chilling out. 5 minutes drive in between airport and town, inspiring views and very private. It's surprising to find a place that exceeds expectations. I've stayed in hotels and lodges at 5 times the price for half the comfort. Would recommend without hesitation. My wife was happy staying here, and that's the best recommendation a man can give.
Michael
2014-07-27T00:00:00Z
Great place. Very accommodative. Even left us unopened milk, orange juice, and bread to welcome us. They were very good at giving directions. The place isn't right in the city, but their listing made this clear. No problems with the location as the views were spectacular. Couldn't recommend this place higher.
Peter
2015-04-16T00:00:00Z
Room Type
Entire home/apt
---
Property Type
Apartment
---
Accommodates
4
---
Bedrooms
Queenstown, Otago, New Zealand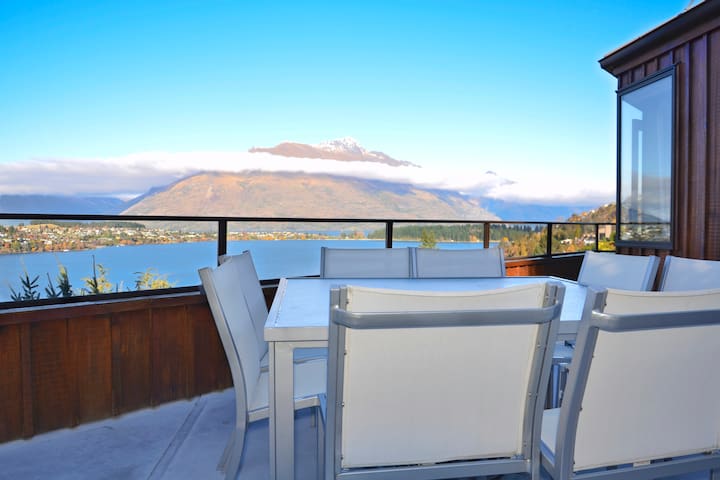 A modern and small home available near central QT. Suit couple looking for a weekend getaway or travellers who would like their own private space. 15 - 20min walk to the centre. Large balcony which is the perfect spot to gaze out over the lake and mountain ranges.
Petite and modern. This home has everything you need to make it your home away from home. The main bedroom has a queen bed and the 2nd room now has a new double bed. There is a heat pump for cooler nights and winter times. The views from the living room and bedrooms are sensational - it's like having your own private look-out! Free view TV and WIFI is available. The house is fully kitted out with all kitchenware and there is also a laundry room with washer and dryer. There is also storage under the stairs for skis. It's about a 15-20min walk into town or a 5min drive/cab ride. Its a 10min cab ride from the airport. A bus into town is available at the bottom of the hill. The property is on a private road which means there is very little traffic. There is a parking space at the house for guests. There is a walking track at the bottom of the property, which takes you around the lake or there is a walking track up the hill behind the property for those who like a good hike. The house is non-smoking. Smoking on the balcony is acceptable provided the butt pot is used. Check in is at 2pm. Check out is 11 am. All linen is provided.
15-20 minutes walk to the centre of QT. 10min cab ride from the airport. There is a walking track at the bottom of the property, which takes you around the lake or there is a walking track up the hill behind the property for those who like a good hike. The property is on a private road which means there is very little traffic. Parking space is available to park in.
Nina's place was amazing. It was exactly as pictured and I couldn't of asked for a better experience. The views were incredible, the apartment was clean and very comfortable. It was in a great location - you could either walk into town during the day or take a relatively inexpensive taxi, or rent a car. Will definitely recommend Nina's place to others.
Katherine
2015-09-08T00:00:00Z
Incredible views of the lake. Beautiful home and would love to stay again.
Nicole
2016-03-20T00:00:00Z
Great house, fantastic view! My daughter and I stayed a couple of nights (13/14 March) and loved the experience of Nina's place. The views really are spectacular and change throughout the day. The place has everything you need and is very spacious. Nina was a great host, providing tips before our stay on places to see and eat. Thanks, Nina, hope to return later in the year. Brian and Alice
Brian
2015-03-16T00:00:00Z
Great little place, everything you need for a stay in Queenstown. Nina was very helpful with the check in process and made sure we had everything we needed. Amazing Views!
Andrew
2016-09-10T00:00:00Z
I liked the view. The place was comfortable and clean, nice bed, warm heaters, good location close to town. Communication with the hosts was good.
Tan
2016-11-28T00:00:00Z
Nina's place was amazing! It looks exactly like what the photos show, including the beautiful view of the lake. It is in a great location, extremely short drive to the town center. Nina was so easy to work with as well. She provided great instructions on how to find the place, as well as reccommendations of places to eat and things to do. We were sad we only had one night there, but will definitely be staying here again in our next visit to Queenstown.
Zane
2016-11-11T00:00:00Z
Nina is kind and helpful! We loved her house a lot! It has a great view of the lake.
Charlotte
2016-04-06T00:00:00Z
Beautiful views in a comfortable, quiet apartment. Nina was very thoughtful and made check in easy. We'd definitely stay here again.
Erin
2016-11-26T00:00:00Z
Room Type
Entire home/apt
---
Property Type
House
---
Accommodates
4
---
Bedrooms
Queenstown, Otago, New Zealand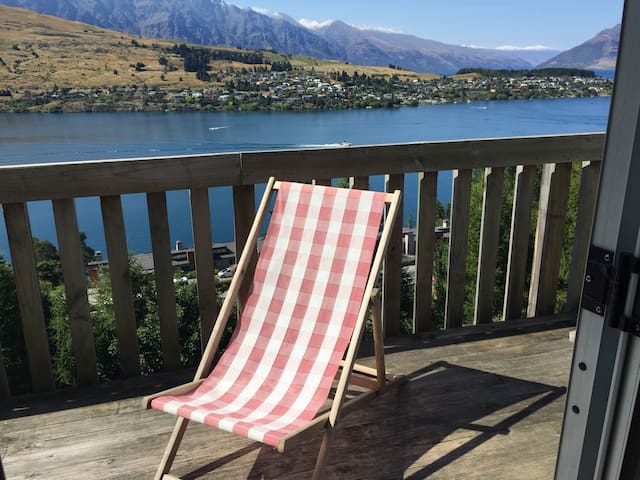 Peninsula Road cottage (crib) is the perfect relaxing holiday spot in summer and winter. From the moment you walk in, you will feel relaxed.
A character crib modernised and contemporised, it has all the comforts and yet still retains the simplicity of a traditional holiday house that you remember from your own childhood holidays. Basking in all day sun with expansive water views, this crib is the perfect base for your holiday. In summer you can practically spend all day on the sunny deck- morning coffee and papers, al fresco lunch and then to enjoy the long Central Otago evenings with drinks and BBQ dinner until it gets dark well after 10pm in summer. In winter you can enjoy the sunshine streaming in the windows and the log burner whilst you take in the views of the calm lake and snowy mountain tops. It's so warm and cosy in winter that a relaxing dinner at home and local pinot noir after skiing will be very appealing. The crib was one of the earliest on Kelvin Heights and has been built in several stages and now recently refurbished. The two queen bedrooms are connected internally or can be accessed independently through French doors off the large deck; There is plenty of off-street parking. The garden is in constant bloom for most of the year so you can enjoy fresh flowers during your stay.
The house lived up to exactly what was listed, it was a good size for us as a couple and may suit a small family. The view was absolutely perfect! The area was quiet and a cat is required to get to town, but easy tp get to the walking path along the lake. Overall great house to stay at.
Sandy
2014-12-06T00:00:00Z
Hi Fiona, I just wanted to thank you so much for allowing us to stay in your home the past 4 nights. We have had a wonderful relaxing time and your home is so beautiful. The view is gorgeous and we will definitely be coming back. You're a fabulous host. It's been a lovely end to our 2 week stay in NZ and to celebrate our 25th wedding anniversary. Thank you!
Jodie
2016-03-08T00:00:00Z
Fiona's gardens were filled with well cared for spring flowers which she encouraged us to cut and bring inside to enjoy. The cottage was clean, neat, and inviting. There was much kitchenware available so we could cook. The cottage is 10 minutes from Queenstown and close to the airport (noise was not an issue). And the views!!!
Frances
2016-09-27T00:00:00Z
Such a comfortable cottage with great views! Felt like home. Kitchen is well equipped and we cooked every night. It is a little bit of a drive into town (~20 minutes), but its so nice to come back to peace and quiet.
Janis
2016-11-01T00:00:00Z
This incredibly cosy cottage is perfectly situated to provide an unrivalled view of Lake Wakatipu and the surrounding snow capped mountains. Our beds were super comfy and the whole house is immaculately well kept. Despite not meeting face to face, Fiona proved mighty helpful with detailed folders providing clear details of the amenities, house keeping and local takeaway. Our stay couldn't have been more comfortable. Thank you Fiona.
Michael
2014-09-29T00:00:00Z
great
yiman
2016-10-01T00:00:00Z
Fantastic location with the most breathtaking views of the snow-covered ranges and a garden in bloom for Spring! The house has lots of natural light, a large lounge/dining room and a modern kitchen. Beds were comfy. Fiona provided some great advice about the house and things to do in Queenstown. We would definitely recommend staying here!
Lachlan
2015-09-25T00:00:00Z
Such a great place and probably one of our best stays on Airbnb so far. Had all the ammenities we required even with a 2 year old. Fiona's place has a perfect spot just off the lake and amazing views of the mountains. It was breathtaking. The house is warm and a great space for family of 3, maybe even 4. Wish we stayed longer and will definitely be in touch with Fiona the next time we come to Queenstown. She is a true professional on Airbnb.
Shawn
2016-06-20T00:00:00Z
Room Type
Entire home/apt
---
Property Type
House
---
Accommodates
4
---
Bedrooms
Queenstown, Otago, New Zealand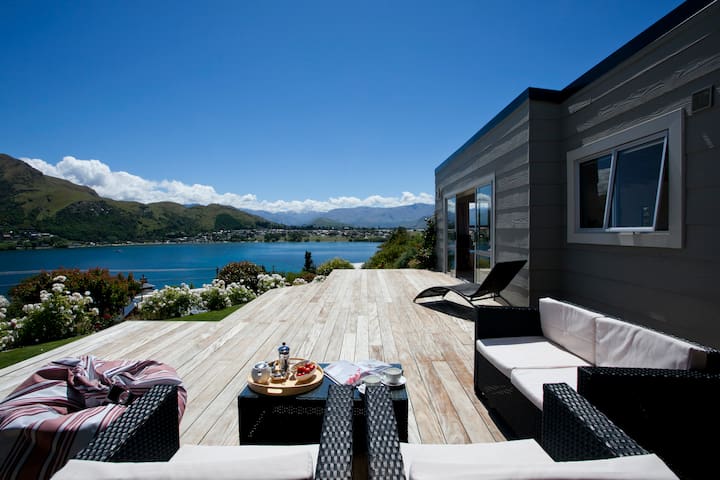 Our private 2 storied unit is the perfect place for a Queenstown getaway! Nestled into picturesque Arrowtown, you are a two minute walk away from the Main Street and 10-20 minute drive away from Coronet Peak skiing and vibrant Queenstown. You will never want to leave!
A detached two-storied unit with its own courtyard and car park. Very modern decor with a living area, bathroom and kitchenette downstairs and bedroom upstairs. Centrally located in Arrowtown, only a 2 minute walk from the Main Street, walking tracks and the famous gold mining village. If you are here for a skiing getaway, then you will be happy to know the Coronet Peak ski mountain is only an 8 minute drive away. It will take you about 15minutes to drive into Queenstown, and about 20minutes to drive to the bottom of Remarkables ski field. The Bnb will sleep two people but is a space you could comfortably bring a few friends around to to chill out. The kitchen has a fridge, toaster, microwave and kettle. Along with all cutlery and dinnerware you may need. There is a television with Freeview and also a wifi connection. We have just installed a heat pump which keeps the unit beautiful and cosy!
Arrowtown is a quaint and beautiful village. It surrounded by amazing landscape, walking tracks, a river and Lake Hayes only 5 minutes away. You get an escape from the hustle and bustle of Queenstown and get to truly relax and retreat. I hope you will fall in love with Arrowtown as much as I am!
limited parking
Logan
2017-03-12T00:00:00Z
Great wee place to stay, lovely location :)
Mark
2017-03-25T00:00:00Z
The place was fantastic & everything we expected. Excellent location & very comfortable.
Jasmine
2017-01-09T00:00:00Z
We had s fantastic stay! The accommodation was perfect for our needs, the bed was very comfortable and the space was very clean and tidy and felt very homely. We had a selection of cereals, juice and bread and milk, which was great! It was a hop skip and jump into town, where we took up some of Shantelle's recommendations for food, coffee and drinks, none disappointed! All in all we were extremely happy with the town and the bnb! Thank you :)
Jess
2016-01-25T00:00:00Z
This is such a lovely place!! The cottage is perfect, arrowtown is beautiful (especially in Autumn!) We spent 3 nights here and could have stayed longer. There is lots to do and heaps of places to eat. Shantelle was an excellent host. Would highly recommend.
Nicholas
2016-04-06T00:00:00Z
Good location with excellent store right across the road. Clean and tidy. Bedroom upstairs and pitch of roof is very low at sides that means it is difficult to get into and out of bed! There are two places with the same street number - the unit is on the left.
Jenny
2016-01-17T00:00:00Z
Perfect in every way. Great location Great price Great host
Jessica
2016-06-16T00:00:00Z
We were so lucky that Shantelle's guest house was free, it's situated in one of the most beautiful towns in NZ. It's close enough for you to walk home after a night at the local pub. There's also a convenient store right across the road. It was our home away from home, it was quiet, warm, private and perfect for us. This place had me regretting all the other times I'd stayed in Queenstown's hotels! The bed was comfy, there's breakfast, tea and coffee, a heatpump, your own lounge and kitchenette, the bathroom was spacious, a combined closet and hot water cupboard... What more could you need? Unfortunately we didn't get a chance to meet Shantelle (we left at sunrise and weren't back til after dinner) but she was only a call/text away to assist with recommendations (those restaurants on the list are amazing!) and laundry issues. The host was friendly, lovely and helpful, hoping we'll get to meet you next time we're down there. Thank you again so much for having us over and for the wonderful recommendations, we really didn't want to leave. Sorry about the glass we broke
Krystal-Jane
2015-08-31T00:00:00Z
Room Type
Private room
---
Property Type
Bed & Breakfast
---
Accommodates
2
---
Bedrooms
Arrowtown, Otago, New Zealand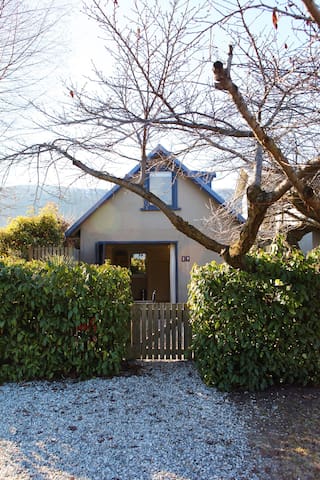 Our home is set in a very private cul de sac in beautiful historic Arrowtown. We are very close to walking tracks, biking tracks, golf courses, and everything the Queenstown / Arrowtown area has to offer, (only a 20 minute drive to Queenstown)
The studio is located on the ground floor of our home, it is completely separate and private and has an ensuite, tea, coffee making facilities, small fridge, and crockery and cutlery.
The house is in a very quite cul de sac, there is ample parking out side our home, as you are on the ground floor this makes easy unloading from your car. It's a very warm comfortable little studio.
Raewyn made me feel very welcome. She was happy to advise on locations and local resources. The unit is self contained with a wet floor shower which would suit all travellers, including active and some individuals with compromised mobility. Raewyn is willing to assist with transfer, however our biggest problem was Airbnb blocking telephone numbers, with limited to no internet access this left me "stranded" for an hour on a road that has no bus service. Raewyn was most upset but this was completely out of her control. Something to consider Airbnb, yes? The unit, linen, towels etc were all spotlessly clean. Complimentary toiletries, tea, coffee (fresh with caffeteria) and milk much appreciated. There is a comfortable sofa in the unit and directly outside is a table and chairs to sit and enjoy at any time of the day. The Unit looks out onto the quiet close and to the mountain range behind. This is an ideal location for outdoor activities, access to the Queenstown Trail within 15 minutes walk. I would happily recommend to friends and family.... Thank you Raewyn, it was a pleasure to meet you and a very comfortable stay....
Julia G
2016-03-09T00:00:00Z
Very pleasant large room with nice view of tops of local mountain. On edge of town. Very quiet. Raewyn is very pleasant and helpful. The owners do get up quite early and you can hear them however we are awake anyway at that time so didn't worry us. All in all, lovely.
Sue
2017-02-22T00:00:00Z
I had a comfortable stay at Raewyn's place. The room was warm and inviting and equipped with the basics required - all was as described. In a good location for visiting Arrowtown. The one negative was that noise from room above was intrusive. I can recommend Terra Mia for a place to eat in Arrowtown.
Jean
2017-04-09T00:00:00Z
Raewyn and Michael are fantastic hosts and great people. I felt so welcome in their home and had fun hanging out and talking with them. The room is large with a private bathroom, loveseat, fridge, dishes, coffee/tea supplies, and a seriously cozy bed. The view of the mountains from the room is just breathtaking. Arrowtown is lovely, quaint, historic, and with some amazing day walks nearby. It's about a 15-drive to Queenstown and a 15-minute drive to Gibbston (wineries and vineyards). I chose Arrowtown and this room on a whim, and it turned out to be the best experience I had in New Zealand. Thank you, Raewyn and Michael, for helping make my visit to the South Island so very special!
Rachael
2016-03-21T00:00:00Z
Very cozy and clean place. Nice for exploring Arrowtown
Bret
2016-11-23T00:00:00Z
Raewyn and Michael were both extremely welcoming on arrival and during my stay
Scott
2016-03-15T00:00:00Z
Hard bed .. thin towels
Rosalie
2017-03-02T00:00:00Z
Awesome stay, helpful family environment in beautiful Arrowtown. Thanks heaps
Mike
2016-12-23T00:00:00Z
Room Type
Private room
---
Property Type
House
---
Accommodates
2
---
Bedrooms
Arrowtown, Otago, New Zealand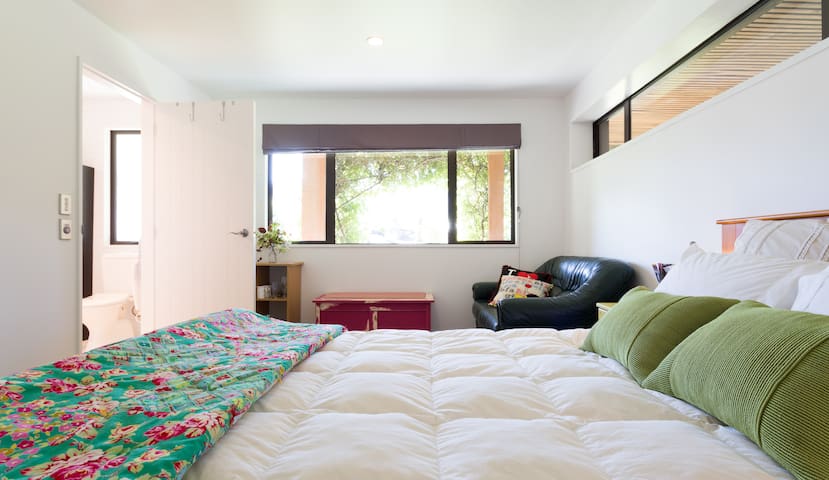 This charming cottage is a stones throw from the centre of historic Arrowtown and sits in a delightful garden setting. It is an 1890s Grade 2 listed, lovingly restored cottage with quirky decor.
It is a self contained one bedroom cottage with a fully equipped modern kitchen and gorgeous bathroom with a shower and claw foot bath. It is well insulated with double glazed sash windows and a heat pump to keep you cosy on colder days. It is less than 5 minutes walk from lovely cafes, bars, shops and a boutique cinema. It is also a short walk from fabulous walking and cycling trails. Cycle hire is also a mere 5 minutes walk away.
Arrowtown is a lovely village which has preserved the history of its gold mining past with numerous beautiful restored cottages and a fabulous museum. The village has lovely leafy streets with many fine gardens.
We absolutely loved your cottage, which was so comfortable and meticulously kept. It is in such a beautiful part of the world and we would love to come back again to keep exploring New Zealand.
Diana
2016-01-24T00:00:00Z
Amazing place!!
amy
2017-02-25T00:00:00Z
Very nice, so lovely and arrowtown also, very good to stay there.
Victoria
2017-02-09T00:00:00Z
A gorgeous house in a really central and convenient part of Arrowtown. Beautiful interior and very clean. Fantastic communication with host. Highly recommend. Very good value!!
victoria
2016-11-29T00:00:00Z
We could not have had a more delightful experience at Anne-Marie's historic cottage. The place is immaculately clean, tastefully designed (the shower, bathtub, and bed are especially exceptional), and the perfect distance for easy strolls into town. Anne-Marie was an extraordinary host: she provided us with excellent recommendations about things to see and places to eat, and was incredibly thoughtful in her welcome with champagne and chocolates in celebration of our honeymoon. We are so grateful for the opportunity to experience this lovely place!
Eric I. & Tia
2015-12-24T00:00:00Z
This was an amazing experience. The house is very prettily done, has a vintage feel to it and keeps the feel pf old town intact. Anne has a great taste and an eye for vintage detailing. Couldn't stop clicking and admiring it. All the modern facilities are available without impacting the antique look of the place. The host left a sweet welcoming message for me and my fiancée and gave some local suggestions. All in all amazing 2 days in a beautiful quiet surroundings. Highly recommend it instead of staying at Queenstown.
Nishant
2015-12-28T00:00:00Z
This place is simply amazing! The cottage is truly an wonderful place to stay, incredible decorating and attention to detail ensures that nothing is lacking for your holiday. My wife and I would love to return. Arrowtown is a must see town and this cottage is a must stay cottage!
Luke
2016-11-13T00:00:00Z
We spent a week in this cozy spot. We were pleasantly surprised by the views. The cottage sits on a large section, affording unrestricted views toward the hillside behind Arrowtown, which in late April / early May is covered with stunning fall colours. The views also take in the lovely bowling club grounds and the old Catholic church. The cottage is clean, tidy, well-equipped, comfortable, and peaceful. We will be back again. :)
David
2016-05-15T00:00:00Z
Room Type
Entire home/apt
---
Property Type
House
---
Accommodates
2
---
Bedrooms
Arrowtown, Otago, New Zealand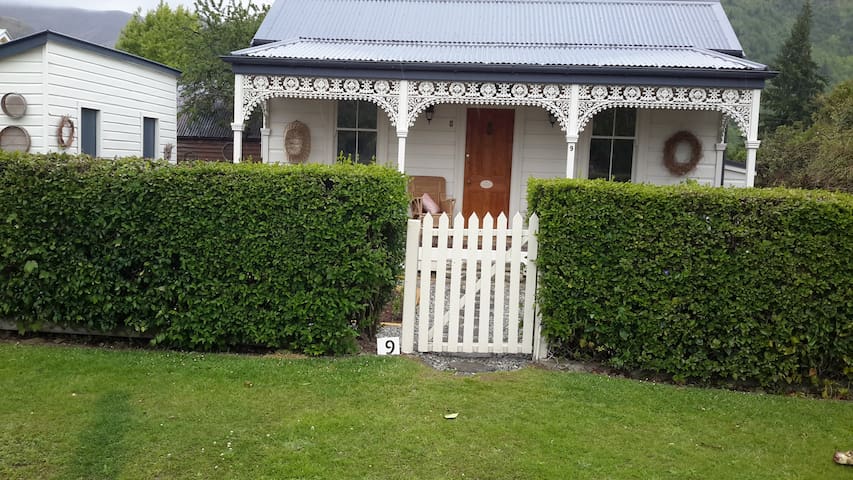 This is a beautiful historic Arrowtown Cottage, that history of Arrowtown since 1882 and still is very much today. Looking just as it did back then, the restored interior is a pleasure to experience some cosy nights to stay. Only a few of these beautiful cottages left in original condition, yours to experience a part of a bygone Era. With double glazing and a HRV system, a fire place and heat pump, the cottage is a delight to stay in.
You will have your own comfy large Double Bedroom, that looks out to the surrounding mountains & The Remarkables Range as well as the cottage garden area. There is a second bedroom with a single bed that over looks the front garden & verhanda. The Summers lived here for 83 years raising their family of nine children, so many happy family times the cottage has seen.
We are a 5min walk to the Arrowtown village, the Arrow river with many walking tracks, and the Dorothy Brown cinema. There are two golf courses just 2min drive away Michael Hills & Millbrook Resort, which also has a great gym & beautiful spa. Our neighbourhood is very quiet and safe, and we are on the corner of a no exit street. The busy Arrowtown main st is just 5min walk, and has unlimited Restaurants & cafés, and Dudleys cottage that does lovely bikes to hire including wonderful Ebikes. Wanaka is just an 1 hr drive away just over the Crown Range.
Our experience at summers cottage was very homely.. our hosts were so lovely and helpful... the pooches were lovable too... being our first AirBNB experience we really had nothing to compare it too... but looking back now the room was way too small for what we wanted ...
Maria
2016-03-16T00:00:00Z
Lovely stay. We had nice conversations, food and pears from the trees. The dogs super friendly as well :) Thanks Lisa!
Luis
2016-03-28T00:00:00Z
Lisa and Allen were wonderful hosts, and the space was just lovely! We felt very welcomed and at home, and the room and house was comfortable and clean. They cooked us a most delicious breakfast and we enjoyed getting to know them and the area more over the meal. Their pear tree also had an abundance of pears, and they generously shared some with us for the road! We highly recommend this stay.
Molly
2016-03-27T00:00:00Z
Lisa and Alan were warm and welcoming hosts who went out of their way to make us feel at home in their lovely renovated cottage. The room was tidy and the bathroom very large and modern. The breakfast was terrific with many choices including a hot cooked option. They even invited me to join them for dinner as my husband was late arriving. Thanks so much for your generosity and hospitality!
Terri
2016-03-14T00:00:00Z
Room Type
Entire home/apt
---
Property Type
House
---
Accommodates
3
---
Bedrooms
Arrowtown, Otago, New Zealand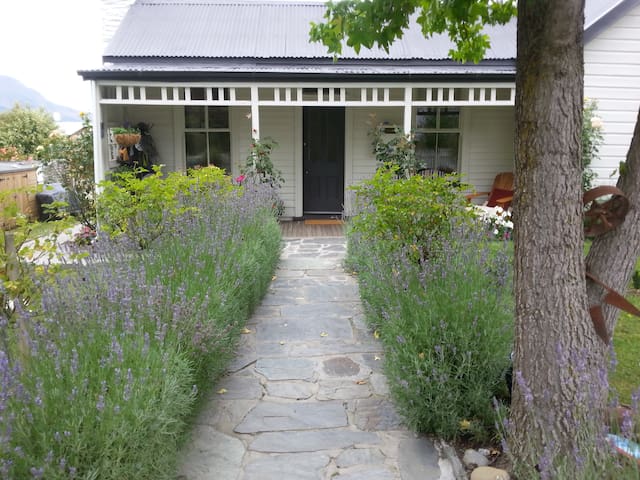 Avoid the traffic and crowds of Queenstown and join us in our quaint, historic village. Arrowtown is the perfect central hub to explore Central Otago. With Queenstown 20-minutes away and Wanaka 45-minutes away, you can enjoy exploring them for a few hours (or the day), then come back to peace and serenity.
Our guest room has a very comfortable Queen-sized bed, luggage racks, drawers, a 32" LCD TV and reading lamps. A sliding door opens up onto a patio area. In your PRIVATE bathroom we provide a bath towel, face cloth, body wash, a hair dryer and hair straighteners and a heated towel rail. We can also provide an iron/ironing board but we do charge extra for use of our laundry facilities. Please note our home is not suitable for families - we only accept bookings from singles or couples.
Arrowtown is an all-season destination. In Autumn it's a photographer's paradise as the surrounding hills are emblazoned in oranges, reds and yellows. If you happen to be here late April, you can enjoy Arrowtown's very own Autumn Festival Week. During Winter, skiers and snowboarders are spoiled for choice with four major ski fields to pick from and we're within a reasonable driving distance to them all. Even if winter sports aren't your thing, you'll still enjoy immersing yourself in the hype and buzz of this season. Spring and Summer are always eagerly anticipated. The temperatures range from low-high 20s and the advantage of longer nights means more time for outdoor activities. Only a few minutes' stroll from our home is the beautiful Arrow River and Millennium walking/biking track. Hire a bike and you can ride out to the stunning Gibbston Valley and indulge in the many wineries, or for the thrill seekers, you can throw yourself off a bridge - literally! The world's first bungy jump is on the biking track as well, and if you're not feeling daring, you can just watch as others launch themselves into the air. In general, you'll love strolling through our quaint, historic township and the cafes and restaurants are varied and diverse to suit everyone's tastes. We also have an 18-hole golf course only a few minutes' walk from our home.
What an amazing end to our honeymoon! Vicki and David are such warm and welcoming hosts. With laid out breakfasts each morning, comprehensive advice on local activities food and options, they really help to make the most of your experience in this beautiful part of the world. The house is beautiful, modern and clean while our room was incredibly cosy. We would not hesitate to come back and stay here!
Tim
2017-01-05T00:00:00Z
Fantastic place to stay in Arrowtown! Very comfortable with lots of thought put in to make it a welcoming place to stay. Everything was as described, Vicki and David were very knowledgeable about the area and very relaxed and flexible. Highly recommend staying here!
Krista
2016-05-09T00:00:00Z
We were made very welcome and felt right at home on what was a busy night for our hosts. (Not that we ever heard a peep from them.) Fantastic stay, highly recommended and a beautiful place (both the community and the house).
Ollie
2016-12-16T00:00:00Z
Perfection. We can think of no way possible to make the stay at Vicki and David's any better. From their beautiful home to their warm and welcoming personalities, the stay with them was a true highlight of our trip to New Zealand. Both Vicki and David are wonderful, informative, funny and genuinely great people. Mix this with their gorgeous home located in one of the most beautiful parts of the world and the only issue we had is not wanting to leave....ever.
Adz
2016-08-22T00:00:00Z
This is one of the best Airbnbs that I've stayed in, communication was excellent, the room was very clean and conveniently located close to Arrowtown. Vicki and Dave are very friendly and talkative and gave us several great recommendations of activities to do and restaurants to eat. Additionally, their breakfast that was provided in the mornings was excellent! Would recommend to anyone and would stay here again!
Matthew
2017-01-12T00:00:00Z
This is the best air bnb we have stayed at. The accommodation is 5 star and Vicki made us feel right at home. Breakfast in the morning was great to set us up for a days skiing, and so beautifully presented too. Looking forward to our next stay. Thanks Vicki and David.
Bríd
2016-08-01T00:00:00Z
We cannot imagine a better host like David & Vicki! They are such nice hosts that make you feel welcomed and comfortable. The stay is perfect. Thank you for the conversation with you and the breakfast is good as well. Strongly recommended! David&Vicki 是非常友好热情的房东,这是一次非常完美的体验,和他们聊天也非常非常有趣,早餐非常丰盛,房子设施非常好,强烈推荐!
JEFFERY
2016-11-14T00:00:00Z
Vicki came down he steps to greet us as we pulled into the driveway. She made us feel very welcomed within seconds and her location and home were perfect!
Meriwether
2016-03-23T00:00:00Z
Room Type
Private room
---
Property Type
Bed & Breakfast
---
Accommodates
2
---
Bedrooms
Arrowtown, Otago, New Zealand
Modern self-contained architectural studio in the heart of historic Arrowtown... located on our property beside the Arrow river with walks & bike tracks right on your doorstep. 5 minute stroll to lovely cafes & idyllic village.
Brand new architecturally designed studio; self-contained open plan living & kitchen, separate bathroom & toilet, and storage alcove. Fixed ladder access to elevated sleeping area with queen size bed. Living & outdoor areas overlook the beautiful forever changing tree clad hills of Arrowtown. Air-conditioning provides cooling in summer & warmth in winter. Gold pan available for you to try your luck at prospecting in the nearby Arrow River.
The River Hut sits alongside the main bike trails leading to Gibbston Valley vineyards & AJ Hackett Bungy Bridge. Other trails lead to the historic gold mining Chinese Village & Macetown or you can bike all the way through to Queenstown. Bike hire available at a special rate to River Hut guests. Dorothy Browns boutique cinema is just down the road in the village, along side award winning cafes, bars & restaurants. 5 minute drive to world renowned Millbrook Resort & Golf Courses. 10 minutes to the access road to Coronet Peak Skifield & Shotover River Jet Boating. Queenstown is only 20 minutes from the River Hut, and offers unlimited shopping, adventure tourism, world class restaurants and more. We also have a local supermarket 5 minutes walk from the River Hut.
Anna left fresh bread, a bottle of wine and some lovely NZ made chocolate out for us on arrival. The space is amazing - it's petite! But that was exactly what we were expecting from an architecturally designed micro dwelling. The use of space is inspirational, it's immaculately clean and the linen and towels were beautiful quality. Anna was close by if we needed her but as we stayed over Christmas (and had trips organised out to Milford Sound etc) we did our own thing and allowed Anna and her family to have their Christmas! A delightful stay in what felt like total seclusion. Thank you Anna - a Christmas we'll never forget! Ps. Food / drink in Arrowtown is great - we ate at La Rumbla, Fork & Tap + Agave and there was plenty more on offer.
Louise
2016-12-27T00:00:00Z
River Hut is like a luxury hotel room with the added benefits of great hosts. Spotlessly clean and stylish with high quality bedding. Close to town and all the restaurants but private and quiet. Highly recommended!
Matthew
2017-02-13T00:00:00Z
Beautiful house all-in one; I love the modern architecture of the "cube", and design; I felt so well in this place and Anna was the perfect host; very nice person and very welcoming ! Highgly recommended
Laure
2017-03-03T00:00:00Z
Loved Anna's River Hut. Compact but well designed, congrats to the architect. Being 70, and not wanting to climb the ladder at night, I opted for the mattress added to the pull out couch on main level. There was still a lot of livable floor space for my wife and me. The space is very modern and even has a pull out drawer electric dishwasher. How cool. Arrowtown is the new in thing in Queenstown area. Should have bought a house 3 years ago. The cutest town center and the main street (Buckingham St.) is only two blocks from the River Hut. Or as Anna said, walk the Arrow River trail (1/2 block across the street) to mid town. One last tip, Queenstowners love driving here for dinner (20 min.) Two of the hottest restaurants in Arrowtown are Saffron and La Rumbla, book your dinner reserves online a few days before your arrival or you won't get in. Summing it all up, we loved our stay and hope to return.
Thomas
2017-01-08T00:00:00Z
This is a lovely little micro-dwelling right along the river with absolutely everything we needed for our short stay in Arrowtown. It was the perfect little home base for us to come home to after days out exploring. You can walk out the front door and just across the street is a trail along the river that leads into town. If you take it the other direction, you can easily get on a trail that takes you on a nice 30-45 minute walk up a hill that gives you some lovely views of town and Lake Hayes. The bed was super comfy and cozy with a beautiful skylight up above, and we slept quite well there. Anna was a wonderful host and easy to communicate with before/during our stay. It was also such a treat to find a bottle of wine, some fresh fruit and a fresh loaf of bread upon our arrival.... we enjoyed them over the few days we were there. All in all, a lovely stay and we would high recommend The River Hut to anyone needing a little place to stay while in Arrowtown.
Mindy
2017-02-23T00:00:00Z
We had a great stay at the beautiful River Hut. Very well equipped with everything you need (plus lovely goodies, thank you!). Perfect walking distance into lovely Arrowtown. Very friendly and helpful hosts. Thank you!!
Sophie
2017-03-10T00:00:00Z
It is one of the nicest places we have stayed at. Little extras which are very helpful if you arrive lateish like we did. Lovely view to look out on. Definitely recommend and would go back.
Bill
2017-01-23T00:00:00Z
We loved this place it exceeded all our expectations Thanks for caring!
FIONA
2017-02-09T00:00:00Z
Room Type
Entire home/apt
---
Property Type
Apartment
---
Accommodates
2
---
Bedrooms
Arrowtown, Otago, New Zealand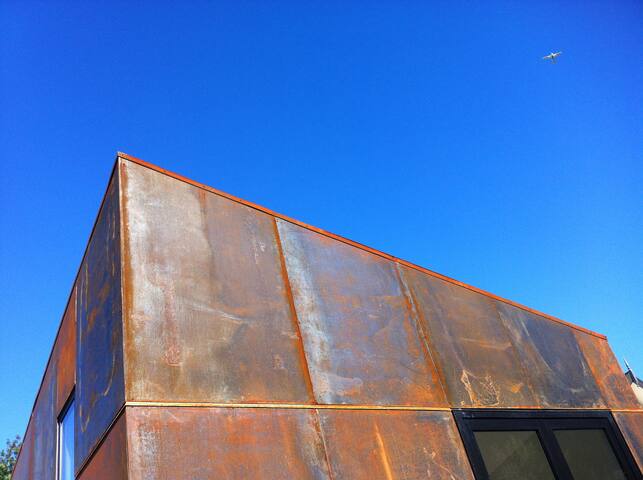 'Off Plumb' was first occupied in the 1870s & has been protected for posterity as a Classified Historic Building. Just last year it was significantly upgraded inside to provide a delightfully modern, warm & toasty holiday experience in the heart of Arrowtown.
Immerse yourself in the essence of an Arrowtown holiday in this beautifully modernised historic cottage situated in the heart of a charming town. The whole cottage is yours to enjoy privately and is perfect for an intimate getaway for two - currently set up as 1 bedroom with a super king bed. The additional 2 bedrooms in the cottage can sleep 3 by prior arrangement and the sleep-out can also be included for 2 more single beds for a fun group weekend away. We are happy to work with you to configure this unique space to meet your needs – Just ask! Off Plumb is a delight whatever the season. Hunker down in front of the fire with a fine red wine on a dark winters evening or enjoy hot summer days in the backyard under the old plum tree with a cool drink and the barbecue fired up.
Situated in the heart of the historic precinct of Arrowtown, this highly sought after location is surround by stunning old trees, other equally quaint properties and faces the famous Arrowtown Hillside. The vibe is utter peace, relaxation and a real connection with nature.
This cottage is perfect for a small group or family. It was great for our kids (6 and 3). They loved having their own room in the cottage, and the beds were comfy for them. For us adults, it was comfy and convenient, and filled with the needed amenities. The Main Street in Arrowtown is just 5 minutes walking, so all supplies or anything needed is very accessible. The street is quiet and the neighborhood full of friendly folks! We were sad to leave. And we loved Arrowtown, so the location near the Main Street and river was splendid!
Shalini
2017-02-22T00:00:00Z
Off plumb Cottage is a lovely quirky place to stay in Arrowtown we loved the little rooms and nice bathroom. Toilet facilities would be difficult if lots people staying but that goes with listed buildings and as there was only us 2 it was fine ! perfect location in Arrowtown !
Maggie
2017-03-03T00:00:00Z
Had a wonderful stay. The house was really homely and comfortable. Thanks for the bottle of wine. Would stay again.
Sarah
2017-03-18T00:00:00Z
Our best airbnb to date. Gorgeous, historic property in lovely, quiet location. Super clean, extremely well stocked, we all loved this house. Communication was excellent and Claire was very helpful and kind when we needed help due to illness. Cannot rate this house highly enough.
Sinead
2017-04-11T00:00:00Z
Amazing stay at Off Plumb! A beautifully furnished and well located cottage minutes away from the main street in Arrowtown. I cannot speak highly enough about the cottage, kitchen was extremely well equipped with pots and dishes etc, beds were fantastic, wifi was extremely fast and the bath tub was a added bonus. Claire is a great host, friendly and highly communicative she made us feel thoroughly looked after. She even messaged when there was a power outage in our area to make sure we were ok. Bottle of wine was also a welcome surprise! I would highly recommend Off Plumb to anyone looking for a relaxing stay. It is a great alternative to staying in central Queenstown (which is just a short drive away!). Thanks for an unforgettable stay, Claire. Already planning our return trip! :)
Vivien
2017-02-24T00:00:00Z
The host canceled this reservation 59 days before arrival. This is an automated posting.
Adam
2016-09-20T00:00:00Z
Off Plumb Cottage is the modern cottage with full facilities. The cottage is very clean and you may find everything inside house. Claire is a very nice host and friendly. She helped us to switch on the heater before we check-in!!! It's good experience and relax for us to enjoy at cottage instead of hotel. Overall the room rate is reasonable enough at this area. We love this cottage much and highly recommend you choose here!!!
Ricole
2016-09-19T00:00:00Z
Lovely house in a quiet location and close to the town, very clean and every thing you would ever need , just like home from home ! A pleasure to stay in
Rachel
2017-03-31T00:00:00Z
Room Type
Entire home/apt
---
Property Type
House
---
Accommodates
4
---
Bedrooms
Arrowtown, Otago, New Zealand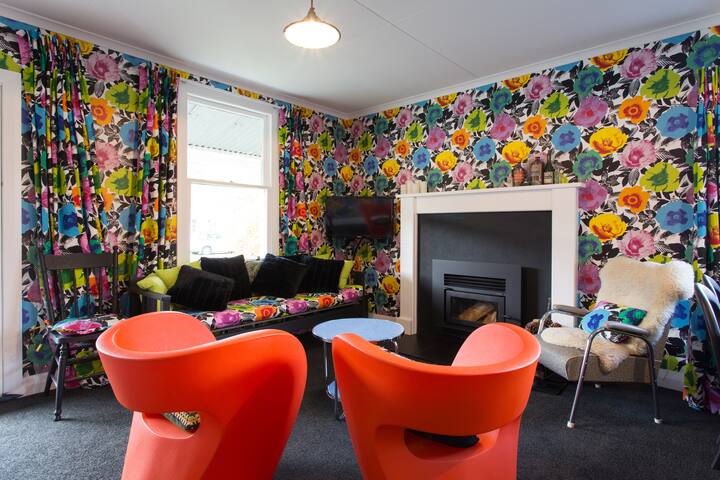 Welcome to Arrowtown. This is our house and not our home, but we have tried to make this a special place for you to enjoy while you are staying here.
Our house offers you a warm, sunny environment for your stay whether it be for just two nights or longer. Along with a well equipped kitchen, a cosy lounge area and dining space, there is a private and sheltered outdoor area offering alfresco living throughout the year, connecting you with the small but beautiful wildflower garden in spring and summer. On cooler days, feel free to snuggle down and play board games or choose a book from our shelves. You are more than welcome to take it with you to finish, or lighten your luggage by leaving one that you no longer want. We are Sky TV and Wifi connected so you can keep in touch with the rest of the world while enjoying ours. Downstairs there is a queen-sized bedroom, which opens out onto the garden. The adjacent toilet and shower facilities provide convenience and privacy. Upstairs there are two bedrooms. One has a queen-size bed, walk -in wardrobe, and a small desk space in case you do need to get a little work done or to just finish your journal/blog in peace and quiet. A "Jack and Jill" bathroom offers easy access for both bedrooms to shower and toilet facilities. The second bedroom offers two king size single beds and loads of wardrobe space for all your belongings to be kept out of your way. The garage and carport offer excellent, secure storage for your bikes, golf clubs, and ski gear when not in use. Not to mention, of course, your car, especially important in winter for that early ski start. There is also plenty of off street parking.
The house is situated within an easy stroll of the river, walking and bike tracks, and the Arrowtown golf club. The local supermarket is not far away but it is a slightly longer walk (20 minutes) into the main street. But this is Arrowtown and really, nowhere is too far from all that it offers and walking along the river track to town is a treat, in itself. Millbrook and The Hills golf clubs are about a five minute drive away and then there are all the delights of Queenstown which is a 25 minute drive away.
A very comfortable house, everything so well explained by Janet including the best coffee shop in town, Provisions. Janet has provided us with the cleanest and aesthetically looking house you could imagine. Enjoy your stay, I know you will.
Sue
2017-03-15T00:00:00Z
Janet was a wonderful host! The house was beautiful and had everything you could ever need; from board games and books to tv and wifi. Arrowtown is a great village with lovely restaurants and bars. Yet close enough to drive to franton and Queenstown. The house is very close to trails that are stunning. The garden was amazing with strawberries, mint and grapes growing! Janet was lovely and couldn't do enough for us and kept the house so clean. Thank you for making our month here so memorable. We would definitely recommend this home and would stay here again and again! 10* out of 10!!!
laura-jo
2017-03-08T00:00:00Z
Amazing stay at an absolutely stunning house! Everything is set up perfectly, wouldn't change a thing. Janet was so friendly and easy to communicate with :) would highly highly recommend this beautiful cottage :) thank you Janet
Chelsea
2017-03-23T00:00:00Z
It is situated in a quite good location that we took a drive to the town centre or supermarket within 10 mins. It is a really a beautiful house surrounded with plenty beautiful flowers & grape plants garden. The surrounding area is quite with beautiful scenery that is worth to stay here & good experience to stay here. The size is large enough for 3 pairs of couples. The landlord is very helpful & warmly care about all the necessities that we required, such as cooking equipments, bathing necessities, milk, sauces & even the electric blanket. All the facilities are well clean & in tidy. We take this opportunity to many thanks for the landlord's great caring. We highly recommended to stay here for holidays.
Tak
2017-03-28T00:00:00Z
Wonderful, warm home. It lives up to every aspect of its description and more. We felt very comfortable and Janet is excellent in her caring for guests and communication. Great especially if you are with children due to the amazing garden and all the toys Janet has in the house. We will definitely be back!
Jennifer
2017-04-08T00:00:00Z
This place is just amazing. Not a single thing to complain. Thank you so much Janet.
Nicole
2017-03-12T00:00:00Z
This is a really lovely place, modern, very clean and well equipped. Janet is a great host and the communication was top notch. If this place is available when are looking in the future we will definitely book here again!
Anthony
2017-02-04T00:00:00Z
Great Place to stay to explore Queenstown and very well designed house and a beautiful garden
Josef
2017-03-18T00:00:00Z
Room Type
Entire home/apt
---
Property Type
House
---
Accommodates
6
---
Bedrooms
Arrowtown, Otago, New Zealand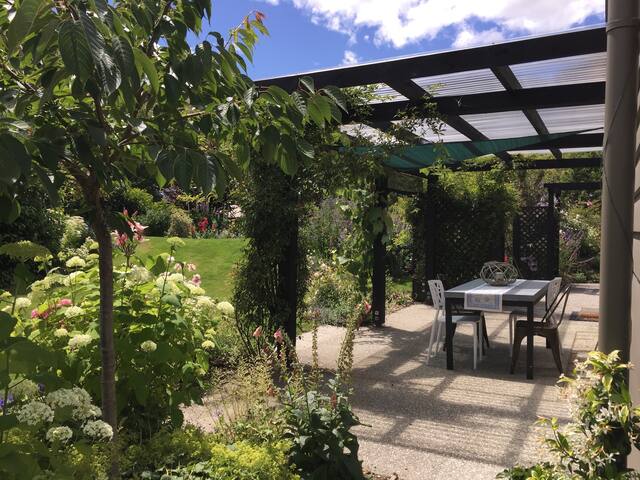 Genuinely overlooking Arrowtown, this quaint, one bed one bath guest house, provides everything you need for an authentic local experience! This cozy unit sleeps just two with a queen bed, small kitchen area, and complete bathroom. A simple walk to the front of our property, onto Arrowlane, and your at the front door of several amazing local cafés and shops! If you plan to stay in Arrowtown, you truly can not beat this location!
Truly a "kiwi sleep out," this unit enjoys sun all day and beautiful views of the surrounding mountains. The one bed one bath guest house sits behind the primary residence and includes a small kitchen area and wifi. The washing machine is available anytime, but just at the back door of the main home (only aspect that is not "fully private"). Our line to hang laundry and small garden is the left of the unit. We are pet-friendly and own a very loving lab mix named Pip who roams around the property. Arrowtown is just fifteen minutes from Queenstown and about 30 minutes from the top of Coronet peak!
Arrowtown is a small historic gold mining town about fifteen minutes outside of Queenstown. With the original gold mining cottages, Arrowtown is beautiful and full of character. There are several yummy, must-try local restaurants and cafés! Arrowtown also offers several hikes and walks around/near the Arrowriver. Also 20% off all treatments to our guests at the local Oddfellows beauty lodge located in one of the historic miners cottage.
Perfect, central, secluded little spot for a couple's get away. Everything you need in the room, friendly hosts and a stone's throw to everything. We are now moving from Brisbane to Arrowtown if that is any indication of how good the weekend was! Cheers Tane, Ash & David!
Jacqueline
2017-04-03T00:00:00Z
The location cannot be beat! It is a clean, no frills place to stay (except for the nespresso maker- yum!) and the hosts are very helpful with great suggestions about arrowtown!
elaine
2017-03-15T00:00:00Z
the guesthouse of ashley and tane was perfect for our stay in the queenstown area. arrowtown is a sweet little village with a lot of nice houses, cafes and restaurants, approximately 20-30 minutes by car to queenstown... we did not get to meet our hosts, but the communication was very promt and friendly. the house is very clean, has a comfortable bed, a well equiped kitchen and a nice outside sitting area, perfect to have a drink outside after an action-packed day in queenstown. we would definitely recommend the guesthouse!
Melanie
2017-03-17T00:00:00Z
Ashley and Tane were perfect hosts, its a great place to stay, we would happily stay there again. Thank you
Phil & Sarah
2017-03-11T00:00:00Z
Such a great find! Arrowtown is lovely and Ashley and Tane's place was great. Very close to town though still private and secluded. The house had everything we needed. Ashley and Tane were very easy to contact and let us check in early which was a huge help! Would definitely stay again
Christine
2017-03-31T00:00:00Z
Nice little place in the centre of Arrowtown. Was perfect for us as a couple. The place certainly did its job, it had a well-equipped kitchenette, a separate bedroom with a big comfy bed, a good shower. There were lots of devices to keep us warm in winter: heaters, heat-pump and electric blankets. Our host Sam was very nice and responsive to all the requests, and and the same time delicate and maintained our total privacy.
Darya
2015-08-16T00:00:00Z
Sam and David were super friendly. We were there to explore the area and do some skiing. We wanted a place where we could self cater and have internet access. The sleep out provided both easily. The pictures are accurate enough. this is not a huge luxury apartment but it has every thing you need if you want to stay on a budget. If you don't want to self cater then the town is at the bottom of the steps and there are plenty of places to eat. Its an easy drive to Frankton and the supermarkets (about 15 mins) and Queenstown is about 20 to 25 mins. The town also has a small supermarket. There are nice walks along the river and you can cycle or walk all the way to Queenstown if you want! We had a great time, (watched heaps of movies on Netflix) and will happily go back for more.
Louise
2016-07-12T00:00:00Z
This was only the second airbnb accommodation we have ever stayed in (and a cheaper price range than the other place we stayed). Arrowtown is an exceptionally pretty historical town, with fabulous food, beautiful scenery, nice and close to the snow: overall – an excellent place to stay. We really enjoyed our time in Arrowtown and would go back in a heartbeat. The location of this little flat could not be more central- it is literally smack bang in the centre of Arrowtown, so a 1 min walk to get lunch, dinner, coffee, etc., This unit is a cute, cosy unit on the same block as the host's home (a fact I didn't actually grasp from the listing) but this was absolutely fine: Sam (our host) was a pleasure to deal with, both in quick to respond when arranging our stay, and while we were there (she has a gracious understanding of her guest's privacy) checking in with us via text when we were delayed upon arrival and kindly offering access to use the washing machine in her home. She also brought us fresh milk and complimentary coffee sachets when we arrived which was very generous and thoughtful. Highlights of the accommodation/unit itself: a really comfy (King-sized?) bed, quality linen, fast and free wifi, (and unadvertised!) Netflix which was a really cool bonus. It was warm, cosy and felt like a personalised experience – like you were staying in a (discreet) friend of a friend's house. The kitchenette (as advertised) is a basic kitchenette (it did have most of the basics you'd need incl. kettle, microwave, convection oven, hotplate, a sink, a small bar fridge) but you might struggle to cook an elaborate meal in this kitchen. This doesn't really matter if you are happy to eat at the many excellent cafes and restaurants within walking distance. We'd recommend this apartment to other couples looking for a cosy, comfy place to stay on the more affordable end of the price range. Thanks again for your warm and relaxed hospitality Sam!
Bianca
2015-07-29T00:00:00Z
Room Type
Entire home/apt
---
Property Type
Guesthouse
---
Accommodates
2
---
Bedrooms
Arrowtown, Otago, New Zealand
Across road from 4square supermarket, easy walk into town for coffees/dining
Clean comfortable and central. Rosemary is an easy going welcoming hostess.
Fiona
2017-04-04T00:00:00Z
The host canceled this reservation 17 days before arrival. This is an automated posting.
Sue
2017-03-29T00:00:00Z
Excellent quiet place, handy to village. Wonderful hostess who went way beyond, with good care. Totally recommended
Judith
2017-04-07T00:00:00Z
Rosemary was very friendly and considerate. Lovely breakfast and was well suited for what I needed overnight.
Amanda
2017-03-23T00:00:00Z
Rosemary was a great host, very welcoming. Great location very near to all the Arrowtown shops and restaurants. Lovely modern, clean and warm room. Would definitely stay again.
Liam
2017-04-09T00:00:00Z
The house is beautiful and comfortable, and the location is very good, just 5 mins to town center by walk, Rosemary is always nice & helpful, gave lots of good recommendations on restaurant & cafes, Arrow town is wonderful, will be back again.
Sophi
2017-03-24T00:00:00Z
Room Type
Private room
---
Property Type
House
---
Accommodates
2
---
Bedrooms
Arrowtown, Otago, New Zealand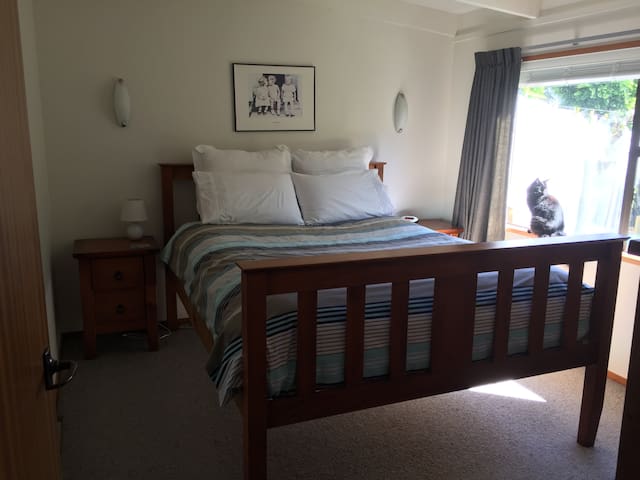 We are within walking distance to the Arrowtown town centre, parks, river, biking trails, bars & restaurants, and public transport, also opposite Millbrook resort. It is a comfortable, light, warm and airy space, fantastic for couples, solo adventurers, and business travellers. We are 15mins drive to a comprehensive shopping centre at Frankton, and 20mins drive into Queenstown. We are based in a great position to investigate the Wakatipu Basin, Wanaka and Central Otago.
The area is a studio unit above our garage which has amazing views over the Wakatipu Basin, it's a very sunny and warm position, but has blinds to help shade the area when too bright. Gas hot water and Fitted vented gas heater. Kettle, toaster, and basic cooking facilities provided, along with cutlery and crockery. High quality linen, bedding and towels provided. Separate and private entrance. There is an outdoor seating area and BBQ available for use. A television with Freeview is also provided in the area. Laundry facilities are also available upon request.
We live in a quiet well established residential area which is very close to the river, tracks and town centre. We are also opposite the 5 star Millbrook Golf Resort which offers a variety of dining options. There are numerous quality and casual dining options within walking distance, as well as a boutique picture theatre, and many cafes. There are also a number of wineries within easy driving distance.
Joanne's place was a lovely place to stay!
Alison
2017-02-26T00:00:00Z
This place is absolutely sensational!! The most magical retreat you could hope for, and all within walking distance to beautiful little Arrowtown. Jo and Robbie were the most incredibly generous and caring hosts, and every last detail had been covered - from nformation about local restaurants and activities, to fresh bread and milk delivered to us daily. We felt incredibly spoiled and were blown away by their hospitality. The pool was fabulous - to be surrounded by mountain views while you're lapping is quite surreal. And for those looking for alternate accommodation to Milbrook - this place is a MUST. We had friends getting married at Milbrook on Saturday night and it was very easy to just walk home afterwards. Nothing even remotely critical to say about the place. Was an absolutely perfect 4 days and can't recommend this place more highly to anyone looking to explore Arrowtown and surrounds - or just to escape the rat race for a few days. Magical!!
Kate
2017-04-01T00:00:00Z
Joanne is a great host, my parents spent a night at her place and she made them feel at home. Highly recommended!
Marilena
2016-12-28T00:00:00Z
If you think this place sounds and looks awesome based on the description and the photos, take that and times it by 100!!! Absolutely loved the place. Spotless and not a detail overlooked. Quiet neighbourhood and comfy beds ensured a perfect night's sleep. The home made bread was a perfect touch. Can't wait to be back!
Kimberly
2017-01-17T00:00:00Z
room was very comfortable and hosts were friendly and accomodating.
Chris
2017-03-12T00:00:00Z
Joanne was very friendly and gave us all the info we needed. The apartment is amazing, very cosy and it has everything you need. Very close to city centre and a place to relax. Highly recommended!
Andriani (Deny)
2016-12-26T00:00:00Z
This was our second stay here with Robbie and Joann. They're awesome hosts making sure we have snacks and some water and drinks upon arrival and we're also flexible with our arrival time since we were getting in a little late. They're very easy to work with and the place is perfect for a couple or a small group. It's very clean and has amenities that many places we've been to haven't had like bathroom heaters, warming towel racks, bed warmer, a mini cooking hot plate, etc. My husband and I have nothing but good things to say about our stays with them!
JenaLeigh
2017-02-24T00:00:00Z
Quiet area about 15 minutes driving from Queenstown. It has cute restaurants and is a short drive from scenic views that overlook arrowton, Queenstown, and the lake in the distance. We loved the studio! Very cozy, they have a heater in the bathroom and also had snacks and drinks in the fridge. We will be coming back again for sure.
JenaLeigh
2017-02-16T00:00:00Z
Room Type
Entire home/apt
---
Property Type
Apartment
---
Accommodates
2
---
Bedrooms
Arrowtown, Otago, New Zealand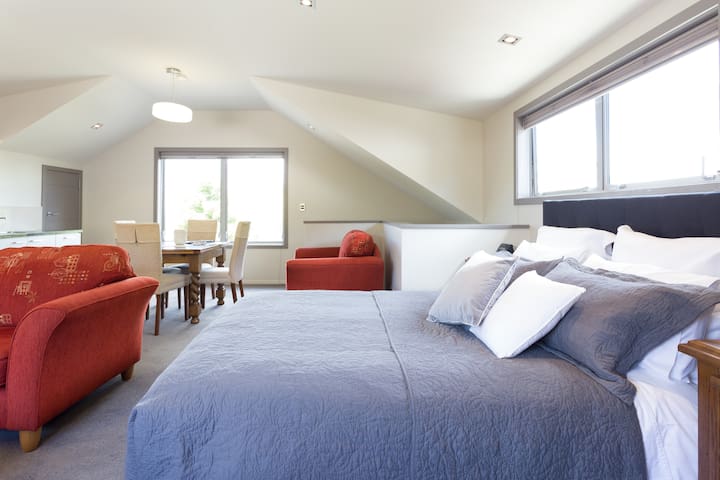 Relax in the warmth by the fire while gazing at the snow covered mountains in the winter or walk the 10 minutes to Arrowtown. Comfortable house on a quiet street, fully furnished with wifi. Scenic 25 minute drive from Queenstown
Large bedroom with Queen sized bed, all rooms have built in heating, a cosy fireplace in the lounge, large gardens and private room access THINGS TO DO NEAR OUR HOME A network of attractive walking and cycling routes, many suiting beginners. Also loved, are three beautiful golf courses only five minutes from the main street– Millbrook Resort, The Hills, and Arrowtown Golf Club. Visit the ancient Chinese mining village which is within walking distance The world famous Onsen Hot Pools less than 10 minutes drive Restaurants and bars Visit the nearby wineries
You'll be enchanted by Historic Arrowtown, a New Zealand treasure, with its beautiful buildings and famed nature trails. It is a scenic 25 minute drive from Queenstown, and a popular winter base for international ski teams. Arrowtown is charming and quirky - a delightful gold rush village nestled below the beautiful peaks that surround the sparkling Arrow River. The heart of its history is Buckingham Street, a procession of small town heritage buildings that stretch into a tree lined avenue of tiny miners' cottages. The buildings in this lovely precinct, house shops, galleries, bars, and restaurants – many classy, most individual, not one from an international chain.
AJ was very welcoming and helpful, making sure we had everything we needed. We loved playing games with his friendly and enthusiastic dog! The lounge was cosy with big couches and a fireplace, the bedroom was warm (with a heater and electric blanket) and the bed was comfy. Would definitely recommend & stay again!
David
2016-07-06T00:00:00Z
Great guy. Great host. Great place to stay. My experience was consistent with all the other fine reviews for AJ. You'll love it. If you're visiting Arrowtown and considering a stay here, don't hesitate to book if it's available. Very easy to find place and a lovely 10 minute walk into the town center. AJ is super hospitable, friendly and helpful, even after my wife and I had friends over very late upon arrival and he had to wake up for work at 3 am. Thanks again for everything, AJ!!
Brandon
2016-03-16T00:00:00Z
We have a very pleasant 3 nights stay at AJ's house and his super friendly dog.
JESSIE
2016-02-17T00:00:00Z
Aj is a great host, and a great guy. I really enjoyed my stay with him. Very easy-going, and straight up, and no worries. We both had busy schedules, so we didn't see quite as much of each other, but it was always excellent company when we did. AJ made me feel completely at home at his place. The pad is stylish, the bed was comfortable, the location is excellent, and AJ's dog Atsi is a sweetheart. This is a great choice, you'll appreciate your time here.
Jon
2016-04-01T00:00:00Z
The stay at Aj's was great and accurate to the description of the pictures. We would definitely stay there again.
Pierre-Jean
2016-08-01T00:00:00Z
Sharing a bathroom and being quite limited to one room isnt our first preference but this was a last minute booking and we were grateful to find a bed in Arrowtown. AJs guest bed was very comfortable and we slept well. It was further from the centre by foot than the listing said, so we drove in. If you are there on a Wednesday, there is live music at the pub which was great fun.
Kellie
2016-04-29T00:00:00Z
AJ and Asti (his trusted black lab) were great hosts and his hospitality made me feel most welcome. The guest room is clean and tidy with a comfy bed, the property is a short walk into Arrowtown with its multitude of cafes resturants and boutiques. a great place to relax and take in the surroundings.
Dean
2016-01-27T00:00:00Z
Aj was a great host!! Wish I could have spent more time here, cozy place in arrowtown.
Barry
2016-08-04T00:00:00Z
Room Type
Private room
---
Property Type
House
---
Accommodates
2
---
Bedrooms
Arrowtown, Otago, New Zealand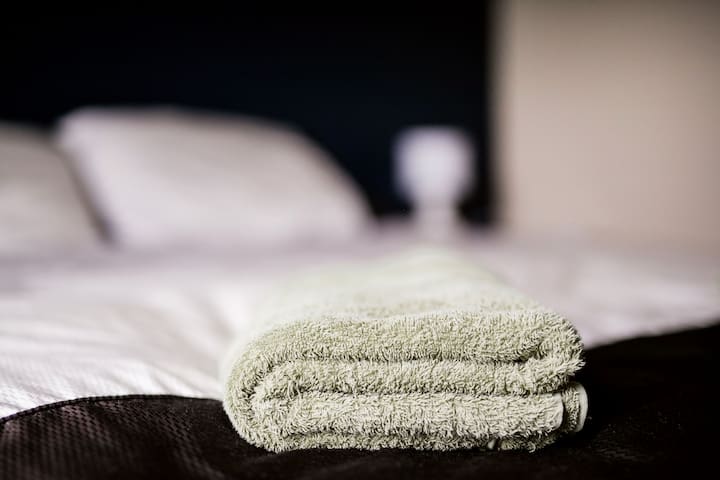 Arrowtown - Airbnb
:
Average

4.9

out of

5

stars from

1397

guest reviews
Enter dates to see full pricing. Additional fees apply. Taxes may be added.