Wonderful apartment located in one of the best and most quiet location of South Tenerife. The building is placed at 200 meters from the natural reserve "Montaña Amarilla" where you can enjoy the precious bays , beaches, views, "promenade maritime", etc. The flat is completely indipendent, fully furnished and private security watch the building 24 hours a day.
Wonderful apartment located in one of the best and most quiet location of South Tenerife. The building is placed at 200 meters from the natural reserve "Montaña Amarilla" where you can enjoy the precious bays , beaches, views, "promenade maritime", etc. The flat is completely indipendent, fully furnished and private security watch the building 24 hours a day. The apartment is located at one km from "La Galleta". In this marvelous and enchanting village you can find various restaurants, "promenades", places for fitness and sport, an harbor, pubs and bars. The best beaches of Tenerife are within 5 Km from the flat. These comprise: Playa de Las Vistas, Playa de Los Cristianos, Playa Bahia del Duque. The South airport is located at 10 Km from flat. Moreover, you can find a bus stop and a Taxi station at 500 meters from the apartment. In this apartment you will enjoy a deserved, relaxing and sunny holiday. Looking forward to meeting you in this wonderful and sunny place.
Our stay in Costa del Silencio was great! Easy to get there via bus from the airport and the walking distances to stores and for picking up the keys were very short. The apartment is right next to the ocean and the view just amazing! We also enjoyed to pool area, which was also very clean! All in all I really can recommend this apartment. :)
Alicia
2014-12-01T00:00:00Z
Monega is a very good and present guest even if not physically. We had a problem and she made all sge could to solve it in the shortest time possible. The house is realy as described. It seems like you're on your own because of the private access. The pool is great for both adults and children. The area ia very windy but we did manage to have meals in the amazing garden. We think is a good solution for a couple but also forn a family. Our teins enjoyed their new home with the pool!! If we would come back to the south we will try and stay here.
Andrea
2016-07-15T00:00:00Z
The apartment is located in a quiet area and has all the utilities you need, including a washing mashine. Outside there is a very nice swimming pool and a bar. The supermarket is not far, either. We really enjoyed our stay, there are wonderful things to discover in Tenerife for nature lovers: from laurisilva, to volcanoes, beaches and los Gigantes. We will definitely miss our stay there!
Alexa
2016-11-15T00:00:00Z
The apartment was very nice and well-equipped. Although Monega wasn't there herself, she organized everything perfectly. It is a nice quiet area, the ocean is just behind the house, there are many opportunities for relaxation and walking around or you can just stay by the pool. There is good public transport connection with the touristic areas that are quite close (Playa de las Americas, Costa Adeje). I highly recommend this place!
Gerda
2016-11-24T00:00:00Z
Everything was perfect both the appartament and the lcoation, close to the beach and to the restaurants! The appartament was very clean, very well furnished and all facilities (towels, bedsheet...) were in. Many thanks Monega!
Cristina
2015-11-15T00:00:00Z
Well located flat with large terrasse and easy access to the sea and out of the condominium. Wifi in the lobby.
Christophe
2016-10-01T00:00:00Z
I write this review in English because as far as I know (and experienced) it is not possible to translate the reviews if you are using the Airbnb-app on the mobile phone. The communication with Monega was very nice and uncomplicated and she was always available, the coordination with "Gigi's Rent a car" - team regarding the keys' handover was perfect, as well, everything worked fine. The apartment is located in a private residency with a nice and helpful security/doorman, a fence around and a perfect well-tended, beautiful pool area to relax. The apartment is well-appointed with a fully equipped kitchen, a quiet washing machine and anything you need in the bathroom, a tiny bit somewhat run-down furniture but clean, comfortable and with charm. The airport is not far and so we heard the landing aircrafts a few times, but this did not bother, actually. We were waked by some neighbours' barking dogs every morning, well, that's life ;) The shore is only 20 meters away and the sea can be heard at any time - incredible!!! We always had breakfast in the sun on the nice terrace with its little garden and waved hello to the Teide. This apartment indeed is a really good base for trips to the Los Gigantes, the Teide and the beaches around, like the beach of El Medano to hang out or surf. In El Medano we recommend "Manfred's Soul Café" (near the mole), a perfect place to relax and with its incredible tasty toasts and desserts. Parking places are available on the street in front of the building. Thank you Monega for the friendly communications and this week of relaxation, we felt good and had a great time! Greetings from Germany, Christian & Ina
Ina
2015-10-30T00:00:00Z
vacanza stupenda in un appartamento stupendo vicinissimo al mare pulito e ben curato.Monega mi ha seguito in tutto ed è stata sempre presente quando ho avuto bisogno,è stata veramente professionale e penso che tornerò in vacanza tramite lei.
daniele
2016-08-12T00:00:00Z
Room Type
Entire home/apt
---
Property Type
Apartment
---
Accommodates
2
---
Bedrooms
Costa del Silencio, Canarias, Spain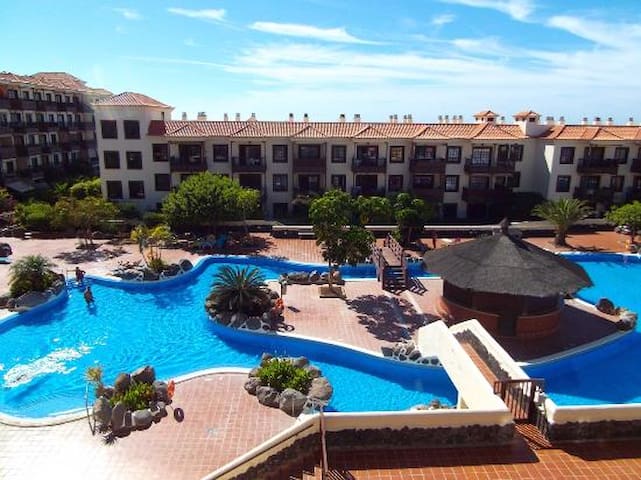 Comfortable apartment with wonderful views at just 20 meters from the ocean. Located in the quiet and beautiful Costa del Silencio, in the sunniest part of the island.
Comfortable apartment with wonderful views just 20 meters from the sea. It is located in the quiet and beautiful Costa del Silencio. At 15 minutes from the airport, the sunniest days on the island and with little difference in temperature throughout the year. The complex is ideal for couples, people who want to relax away from the noise, enjoying the sun and sea, and also for those who want a base to explore the island and its many wonders (including the World Heritage City of UNESCO of the Laguna, the most visited zoo in Spain (Loro Parque) or the Biosphere Reserve of El Teide). The apartment sleeps up to 3 people (there is a double bedroom and another bed of 90cm.). It has a bathroom with washing machine. The apartment is bright, fully equipped and has mild temperatures during the year. It also has a fantastic terrace looking to the sea and the gardens, perfect for breakfast or dinner at the sunset. Equipment: - Internet. Broadband wireless router 24 hours with 10 MB own-navigate throughout the apartment and terrace perfectly. No additional cost. - Flat led TV 32" with SmarthTV 2.0 (with web browser). - DVD and an assortment of movies. - Stereo with radio and MP3 CDs. - Fully fitted kitchen with fridge, cooker, hob, oven and microwave, and cookware. - Washing machine in the bathroom, dryer ... - Beautiful pool. You can park across the street from the development. If you need any special equipment, contact me to solve it. If the apartment is not reserved, you can stay until you need to go to the airport. If the flight is late, we will arrange for you to leave your luggage. Nearby there are restaurants and shops. Nearby is the nature reserve of Yellow Mountain, a bathing area with rocky beach and a nude beach. If you want a sandy beach is the beach of Las Galletas, or take the car to the many beaches of Los Cristianos, Las Americas or El Medano (about a 10 minute drive). On the island car hire is cheap. Ask for advice on what the best beaches on the island. We can also advise on what to do, see, and where to eat etc..
It is a very respectful of rest, peace and quiet neighborhood.
We spent five nights in the apartment, with two kids and a baby. Pepa prepared a baby bed for us and also some fruits and maps. The complex is quite new. There are mostly elderly people there, so it is very quiet . there is a nice place for diving close. For the beach we used to go to Tejita. It is quite windy sometimes but nice. We had a car, otherwise it would be difficult. Also some attractions are near. For example Jungle park, aqualand in adeje, paisage lunar in vilaflor, El me dáno and so. Thank you for everything.
Petra
2016-11-26T00:00:00Z
Just returned home after spending a week at Pepa's apartment. We are a family of 4 including a baby and would 100% recommend a stay here, fantastic communication from the outset from the host. Met personally on arrival by Pepa's son Alejandro who showed us to the apartment and gave us some information on local places of interest. The views from the balcony are simply sensational! The apartment is spotlessly clean. The bed is so so comfortable and quite simply we could not find one single fault. We had a great week exploring Tenerife and the apartment is a perfect base. We will be back, thank you so much Pepa & Alejandro!! From Piaras, Catherine, Orlaith & Tiernan :) :) :) :)
Catherine
2016-05-10T00:00:00Z
This referes to our stay in December 2012. The appartment is located in a big appartment complex at the costa del silencio. The appartments in the building are mostly rented to locals and permanent residents so there are not so many "normal" tourists which is positive. The giant pool looked tidy though we didn't use it as we prefered the beaches. You need to bring your own beach chair to the pool (there are some in the appartment). There is 24 h security service for the building. There are supermarkes around and also some restaurants. You can go swimming at the montaña amarilla. If you want a sandy beach you need to take a car. The roomy appartment is fully equiped and very cozy. The only thing we missed was a dishwasher as we did lots of cooking. You don't hear much appart from the surge. No traffic noise at all as the street is on the other side. There are normal sounds from appartment houses. During the day you may hear some aircrafts. From the parking lot you need to walk a few meters to the appartment. Consider it if you have a handicap. The hosts are very friendly and reliable. Pepa even gave us lots of suggestions on what to do on the island. This appartment is perfect if you want a nice and cozy place apart from the masses at Las Américas. It was a very positive experience and a wonderful vacation and we would go there again.
Christian
2012-12-13T00:00:00Z
This apartment is just as described. Read other peoples comments & you get a good idea what the apartment is like. Very good communications before arrival. Was met at the apartment by Alejandro, who took time to show us around the apartments and explain the local attractions. Would definitely consider booking again.
Neil
2017-02-15T00:00:00Z
We had a very nice time staying here. The apartment had everything we needed and the bed was very comfortable. The complex is nice and quiet, very close to the beach and there is a good selection of shops and restaurants nearby. Recommended!
Keith
2012-12-20T00:00:00Z
Made to feel very welcome indeed, they couldn't do enough for us. Very well situated with lovely views of the sea. Quiet and peaceful with nearby walks and swimming areas in the sea. Apartment was well equipped , fruit and drinks left for us on arrival. Places to eat and supermarkets within walking distance. Parking not a problem when we were there.
Paul
2016-02-28T00:00:00Z
Pepa and Alexander are very friendly and helpful householders, The flat turned out to be even better than we can see it on the pictures. We liked our district because of the small number of tourists, but our trip would be boring without renting a car.
emil
2014-07-25T00:00:00Z
We love Pepa's apartment ! All photos are true, in practice everything is even even better! We were personally met by the hostess's son Alejandro, he has presented us the territory of the Complex, has shown everything in the house, has answered all our questions not only on accommodation, but also on all island: what to look, how to find a way, provided us with various maps and visiting cards, where to eat , what wines to taste. Owners always were in touch as we had questions later on and we addressed by phone. The apartment is very successfully located: on first floor in a silent wing of the building directly at the ocean. In the morning the sun did not get to windows, always from the ocean the breeze blew and therefore it was not hot and it was no metter to be worried on lack of the conditioner. In the apartment there was all necessary: from a stock of lights to lamps to the English faience dinner&tea set as daily ware! In cases an inventory of towels for all occasions, bed linen, plaids, pillows! In kitchen - all accessories to cooking, in a sideboard - glasses and other lovely items. All furniture and objects of a decor are picked up with love and big taste, everythig is in a fine condition and extremely clean. Staying in Pepa's apartment we felt like not lodgers, but personal guests or even friends of owners! There was an absolute feeling that everything is prepared only for us and to be pleasant to us! Thank you, Pepa and Alejandro for your warm welcome, we surely will stay at your lovely appartment next vesit and always! Нам очень понравилась квартира Пепы. Все фотографии соответствуют действительности, на деле все даже еще лучше! Нас лично встретил сын хозяйки, провел по территории, показал все в доме, ответил на все наши вопросы не только по проживанию, но и по всему острову: что посмотреть, как проехать, где покушать, какие вина попробовать. Хозяева всегда были на связи, так как у нас возникали потом вопросы и мы обращались по телефону. Квартира очень удачно расположена: на втором этаже в тихом крыле здания прямо у океана. Утром солнце не попадало в окна, всегда с океана дул ветерок и поэтому было не жарко, а то мы волновались по поводу отсутствия кондиционера. В квартире было все необходимое: от запасной лампочки до английского фаянсового сервиза в качестве повседневной посуды! В шкафах запас полотенец на все случаи жизни, постельного белья, пледов, подушек! На кухне все принадлежности для приготовления еды, в серванте бокалы и прочие милые емкости. Вся мебель и предметы декора подобраны с любовью и большим вкусом, все в прекрасном состоянии, все очень чистое. Пребывая в квартире Пепы мы чувствовали себя не постояльцами, а личными гостями хозяев. Было абсолютное ощущение, что все приготовлено только для нас и с тем, чтобы нам все очень понравилось! Огромное спасибо Пепе и Алехандро за теплый прием, мы обязательно в следующий раз приедем только сюда!
Svetlana
2016-07-23T00:00:00Z
Room Type
Entire home/apt
---
Property Type
Apartment
---
Accommodates
3
---
Bedrooms
Arona, Canary Islands, Spain
Our apartment is near the sea, downtown village of Las Galletas and 20 minutes drive from the Americas. It is equipped, it has an occupation for 4 people. Parkin and has direct access to the apartment.
Always good weather, tranquility, downtown
His long sidewalks for walking
Great flat for our weekend in Tenerife! The location was perfect for us, and it was so nice not to have to worry about finding a parking spot because there was one reserved. Also, the pool area is beautiful! Good communication with Laura, easy check-in, and everything we needed for our three nights! I'd definitely recommend this flat!
Sarah
2017-03-20T00:00:00Z
Great location near the ocean. Nice spacious bedroom, open kitchen and great living room with extra bed to sleep. Big terrace with small but nice ocean view and additional entrance directly to car park. Nice surroundings, very peaceful and not overcrowded. Really lovely swimming pool is great place to spend time and enjoy the sunny weather. Short walk to a couple of supermarkets, some bars and few restaurants. The host was really kind and helpful. We had some small problem with communication in English but it's not a big issue when you can use (SENSITIVE CONTENTS HIDDEN) translator :).
Bartłomiej
2016-11-23T00:00:00Z
The flat is lovely. Everything is exactly as in the pictures. The only low point is that you don't have the wifi in the flat, but just at the reception of the residence. Laura is really friendly and kind. You can easily reach Los Cristianos with just one bus in half an hour. I would recommend this flat to everyone in the Airbnb community. It has been an amazing staying.
Nadia
2017-02-28T00:00:00Z
Great place, amazing host, very spacious and clean apartment! I am very happy that we choose this place, would definitely recommend to others!
Gabrielė
2017-01-11T00:00:00Z
Everything was smooth and decent.
Raycho
2016-12-04T00:00:00Z
L'appartement est très agréable et trés calme et securisé comme decrit bien équipée de tous le necessaire Une grande terrasse avec vue sur la mer et le parking prive devant L'apartement la residence dispose d'une grande piscine. Un beau séjour dans un cadre magnifique. Merci à Laura et Francisco, d'excellents hôtes et très gentil. Je recommande vivement à tous vacances Bonjour Laura et Francisco.
camillo
2017-01-19T00:00:00Z
Laura en Francis hebben ons gastvrij ontvangen. Het appartement was netjes schoon en de keuken goed uitgerust met alles wat je nodig hebt. Een moioi groot terras met uitzicht op zee. De grote supermarkt Hermusa is 5 minuten lopen. Er verblijven veel Belgen in Costa de Silencio. Voor mooi weer zit je hier op een goede plek op het eiland.
Petra
2017-02-19T00:00:00Z
Apartamento tal y como aparece en las fotos, limpio, con todo lo necesario ( toallas, chapú, jabon para la lavadora, ...), bien situado, anfitriones amables,...
Chema
2017-01-01T00:00:00Z
Room Type
Entire home/apt
---
Property Type
Apartment
---
Accommodates
4
---
Bedrooms
Arona, CN, Spain
Thank you very much for your visit! Gracias por su visita! The nearest beach (rocky and beautiful) walk 100m picture 8. The nearest sandy beach (small pearl !!) walk 350 m .picture 7. The nearest large sandy beach (La Tejita) 8km 10min drive away. Picture 6 The capital of the south (Los Cristianos beaches are 15 minutes by car)
The apartment is located in the complex That is Directly oceanfront, Where everyone can find the coolest recreation. There's an amazing, unique island pool bar, a children's pool, huge sunbathing places. A quiet relaxation is provided by the 24-hour security service. The complex Also has a comfortable lobby of communication and internet. In Addition, a snack and water vending machines are available. We have a very comfortable and fully equipped, privat apartment with a large terrace, so we can take care of the most pleasant relax, stay and filling up. We provide high quality bed linen, towels, beach sheets, hygiene and hygienic equipment, iron and hairdryer. The apartment is located in a resort right on the ocean, where everyone can find how to relax. There is an incredible bar next to the pool, there is a pool for children, and places for sunbathing. The security service ensures a quiet 24 hours rest. The resort has a very comfortable lounge with free wifi. Here are vending machines water and food. Our private apartment is comfortable and fully equipped with a large terrace perfect to stay and relax. The apartment has linens, beach towels, toiletries, iron and hair dryer.
We like our apartment so much we stay at the Because wonderful ocean. ... Because we can step into the terrace the highest peak of the Spain (Teide) look at us. ... Because many palm trees and parrots With wonderful flowers are in the neighborhood. ... Because we can enjoy the fine cocktails in the nice pool. This complex ... because in civilized, thoughtful, lovely families are on holiday. We like both the apartment because it faces the wonderful ocean. ... Because from our balcony we can see the highest peak in Spain (Teide) ... Because in the vicinity are many parrots and palm trees with beautiful flowers. ... Because we can enjoy excellent cocktails in the pool. ... Because in this great resort, all families are friendly vacation
Great Clean apartment in a beautiful complex. Cristian is a great host, don't miss this apartment.
Neil
2017-03-23T00:00:00Z
We arrived quite late and we were surprised with very nice welcome drink and a snack :) it was just perfect. In general the location is very quite so it is perfect place to relax. Our GPS took us to a bit different place few minutes from the destination, so location address is not very accurate. The only issue in our opinion was thin walls of the apartment so you can hear your snoring neighbor. In general the stay was very nice. Thank you Cristina and Kata.
Rokas
2017-02-09T00:00:00Z
Our hosts were very nice and friendly. They welcomed us with a traditional snacks and Sangria what was a really nice surprise especially after our tiring evening flight. The apartment is nice, tidy and has a balcony - mountain view ( perfect for breakfasts :). There is a small supermarket just around the corner, and a bus stop as well. There are quite many restaurants within the walking distance as well. In the building there is a really nice outside swimming pool. We didn`t use it, because we stayed over there only 3 days and we preferred to visit outside. I really recommend this place! Perfect for couples and families! And anyone else!
Anna
2017-01-04T00:00:00Z
Our 3 kids were happy for the pool and playground in the courtyard, the place was very nice, clean and comfortable for 5 people to stay, familly friendly. We travelled by car and were happy for easy parking and markets around. The ocean was not next door, however we reached all nice playas by car.
Dana
2016-12-06T00:00:00Z
Good :D
Damian
2017-01-13T00:00:00Z
It is a very nice appartment , with a nice balcon where you can sit eat or drink something. There is a refrigerator, a magnetron , a kookingplate , a washingmachine and a tv. There is no WiFi at the appartment , but you can go downstairs, there is WiFi in the lobby. You have free enterance for the swimmingpool, it's nice. The area is quiet, there is a supermarket nearby, and a few smal restaurants. We have walked a lot in the hills and near the cost, it was very nice and beautiful. It is a nice appartment, we had a warm welcome from Kata, she had made tapas and sangria for us, very nice !
Carlamosch
2017-03-31T00:00:00Z
The welcoming was a great way to start our trip. Nice sangria, bread, meats, cheese was a warm welcome. The place suited our needs perfectly. We had a pool, a view, and a comfortable place to stay while we biked around the island. Cristian was available to talk with if we had any questions and he checked in to see how things were going. I would recommend this place if you are looking to get away for a nice stay in Southern Tenerife.
Josh and Caroline
2017-02-25T00:00:00Z
Thank you Cristian for your hospitality. Your apartment has everything needed for a comfortable stay in Costa del Silencio.
Mike
2017-03-06T00:00:00Z
Room Type
Entire home/apt
---
Property Type
Apartment
---
Accommodates
4
---
Bedrooms
Arona, Canarias, Spain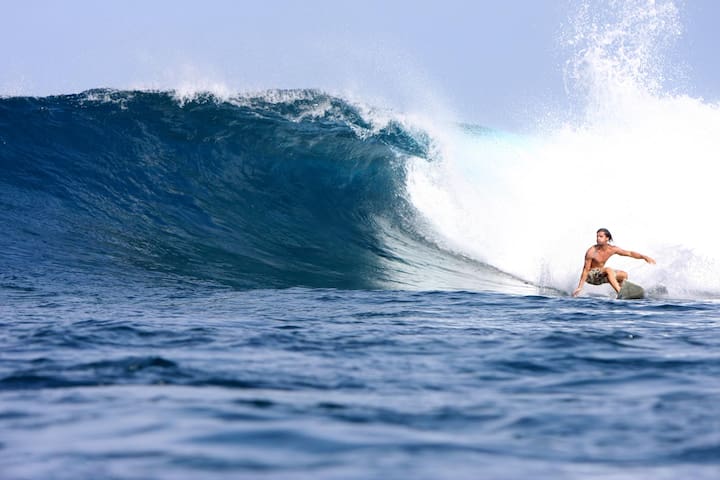 PRICE PER NIGHT FOR 4 PEOPLE, healted pool, animation and shows all nights,buffet restaurante, supermarket, play kids area. YOU´LL BE NEARLY AS IN A HOTEL. at 50 ft from the sea, long places for walk or snorkel.
Private apartment in holiday complex that functions as a hotel, where you will have every morning Aqua Gym, Mini Club for children , for the biggest games of rifle shooting, table tennis, billiards, entertainment every night with different show's, exotic birds, Clowns, Belly Dancing, Live Music, Cabaret, every night's mini disco for the kids where the entertainers entertain and amuse them with dances and songs that encourage them to make new friends . The resort has a small supermarket, with two more at 100 meters from the complex. There is a buffet restaurant at the resort where you can pay for half board or full board and forget about cooking. They also serve a la carte. Jakuzzy heated pool and whirlpool in a party of it. Solarium with hammocks and a playground with slides and swings closed. One bedroom apartment with kitchenette. bathroom with tub. A bedroom with a double bed, orthopedic mattress for maximum quality, with direct access to the second terrace. Living with T.v And another terrace. In the apartment there is no internet connection but the wifi of the hotel is free you can connect at reception and connect with your laptop or mobile phone in the pool or reception chairs. The views from the terraces are in front, residential street in a single lane and very little traffic sense but have the sea to go out the back of the complex, 50 meters. With bathing areas but no sandy beach is a rocky area conditioned with stairs, the area is called "Yellow Mountain". Beaches has Cookies to two kilometers from the resort, or Las Americas, Los Cristianos or less touristy beaches in El Medano, The Tejita ... The Costa del Silencio as the name suggests is very quiet with trails along the coast to the village of Las Galletas, which has numerous restaurants fresh sin and the possibility of buying at auction the town, freshly caught fish for fishermen the area, all the m'ñanas six o'clock. Many shops pedestrian areas and two large parks for children.
Es una zona con apmlias avenidas y un sendero por toda la costa que te llevará a paisajes volcanicos preciosos. Hay muchos supermercados economicos. Bares, restaurantes y karaokes.
Très agréable séjour au bord de la mer. Appartement, personnel de l'hôtel et activités aussi plaisants que l'île. Merci à Moneyba pour son suivi. Very pleasant stay at the seaside. Apartment, hotel staff and activities as pleasant as the island. Thank you to Moneyba for monitoring.
Noemie
2013-05-01T00:00:00Z
The apartment was spotless, very clean and great, just like in the photoes, and the two terraces are really nice, is a pleasure having breackfast outside. The beaches are close wolking and by car you can reach every corner of the island. Moneyba is really helpful with everithyng. I really reccomend this place! we'll come back!
Carlotta
2013-04-01T00:00:00Z
Nice place/ appartment, clean, good for families, great location to go around the island with car and silent place.
Luka
2017-03-10T00:00:00Z
The host canceled this reservation 46 days before arrival. This is an automated posting.
Kaisa
2016-12-10T00:00:00Z
All in all a very nice appartment in a calm and small "resort". Initial small problems were quickly resolved after a call. However, at least a basic knowledge of French language is required for communication with the host (our French is very basic what led to some confusions).
Georg
2016-01-07T00:00:00Z
The host canceled this reservation 8 days before arrival. This is an automated posting.
Kathryn
2017-03-03T00:00:00Z
Sylvie was in contact with us the whole time leading up to our stay, and after we were there. The apartment was just as described and everything about the stay was wonderful!
Danya
2015-01-26T00:00:00Z
The reservation was canceled 42 days before arrival. This is an automated posting.
Tatiana
2014-11-19T00:00:00Z
Room Type
Entire home/apt
---
Property Type
Apartment
---
Accommodates
4
---
Bedrooms
Arona, Canarias, Spain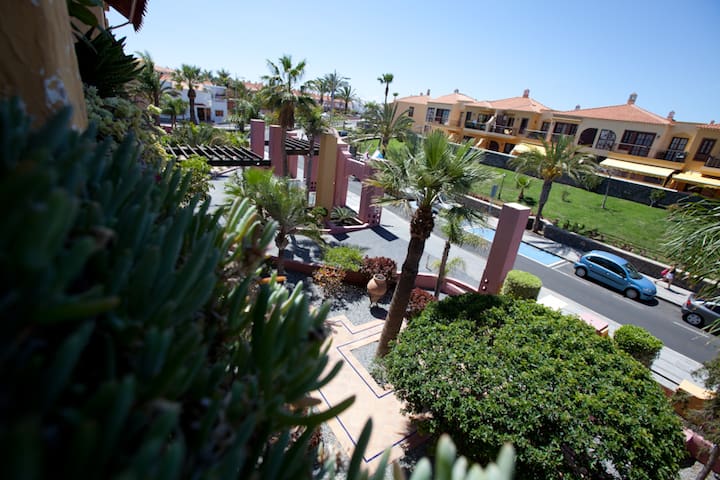 Very lovely little renovated studio, fully equipped with everything to live your holidays in relax and with all the opportunities to explore the island and enjoy your time ..... has beautiful private community pool, a small supermarket next door and is close to restaurants, clubs, shops and (URL HIDDEN) area is very quiet and residential ..... the apartment has wifi, TV, radio, microwave, dishwasher, coffee maker and all the necessary ... what Elena and Juancarlos They expect to enjoy the sun and sea of this beautiful island !!!!
Adapt to all!
Very quiet residential area
Room Type
Entire home/flat
---
Property Type
Apartment
---
Accommodates
3
---
Bedrooms
Arona, CN, Spain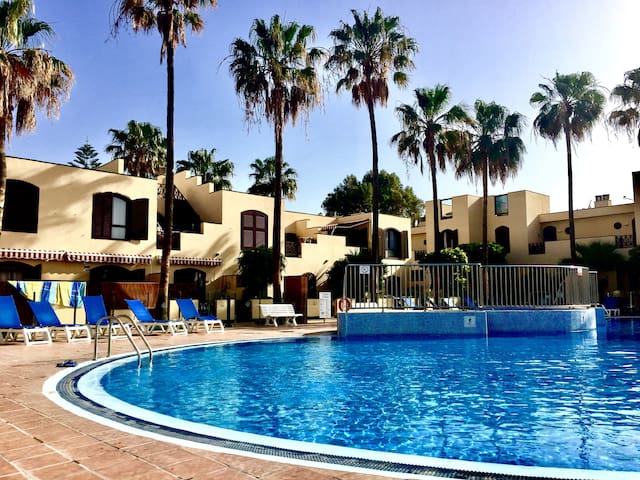 Apartment with conveniences, a little garden and a wonderful view. Located in one of the most peaceful part of the island only a few meters from the ocean in Costa del Silencio. Surf paradise El Medano 15 kms. Tourist paradise and the most lovely and sandy beaches ( Playa las Vistas, Playa Torviscas, Playa Bahia del Doque ) in the city of Los Cristianos and Las Americas are 13 kms away. Nature reserve Montaña Amarilla 300 meters. Montaña Roja 10 kms. Golf paradise Amarilla Golf del Sur 8 kms.
The apartment is ideal for those who would like to take a rest enjoy the sun, the swimming pool and the ocean. Bus stop is 300 meters from the buliding. Several pubs, restaurants, supermarkets can be found a short way off by foot. Hiking in the mountains. Watching the sun coming up from the top of Montaña Amarilla. Taking trips to different areas of the island. The apartment is furnished and well-equipped. A bed room with a king bed. A living room with a sofa which can be transformed to a bed for 2 persons. Shower is before renewal but absolutely serviceable. The apartment includes a little garden with a terrace where you can have a breakfast while enjoying the sunshine and the fresh oceanic air. 0-24 security service in the edifice. Seperated swimming pool for babies and children.The big swimming pool has different depths which is suitable for youngsters to play and for adults to swim as well. Free parking in front of the building at public places. We can take airport transfers to and from both airports anytime. Tenerife South airport ( Reina Sofia ) Tenerife North airport ( Los Rodeos ). Please note that the edifice and the surruoundings are very calm and quiet, the neighbours are peaceful so it is not suited for any loud programs or house parties! Facilities: -internet -flat TV -full kitchen equipment ( fridge, freezer, microwave oven, electric-oven, glasses, vessels, pots, cutlery ) -washing machine -iron -hair drier -a fantastic swimming pool in front of the garden -pets allowed
Great host and a very convenient location
Kirill
2017-03-19T00:00:00Z
Great house, great little town. Loved every night there. Only problem can be parking if you're coming with a car, there might not be any free spots available nearby.
Erkki
2017-03-13T00:00:00Z
Andrea is very very nice! Her house was clean and tidy. We could always send her a message during the day and she would answer within 15 minutes. We could use everything in her house. Andrea knew and shared important information about shops, opening times and places to go. The swimming pool is big and lovely, the building is tidy and the residents are quiet. We loved it and we would love to come back once.
Marieke
2017-03-03T00:00:00Z
Andrea is very welcoming and warm. After I arrived at the apartment she checked with me if everything was alright and needed anything. The apartment is simple, but has all you need. Walking distance from the ocean, very close. Los Cristianos and las Americas is by car 8 min. The location is good for everyone: closed to the beach, supermarket and a lot of restaurants and cafe. Everything was fine. I have a great time at Costa del Silencio. I will come back there for sure.
László
2017-01-14T00:00:00Z
je recommande cet appartement très fonctionnel andrea est super gentille et toujours disponible en cas de question ou besoin. la résidence bien sécurisée et la piscine super. nous y avons passé un très bon séjour
marina
2017-02-18T00:00:00Z
la casa ha tutto ciò che necessita. Andrea è stata disponibile e presente con i messaggi per chiedere se mancava qualcosa. camera da letto spaziosa e anche soggiorno /cucina. Consigliata
Anna
2017-03-29T00:00:00Z
Super séjour ! Andrea est très accueillante, et nous a rendu service plusieurs fois. Elle nous a bien conseillé pour notre séjour. L'appartement est top, à côté de l'océan. Nous nous sommes régalés mon homme et moi. Merci Andrea !!!
Inés
2017-02-24T00:00:00Z
Room Type
Entire home/apt
---
Property Type
Apartment
---
Accommodates
4
---
Bedrooms
Arona, Canarias, Spain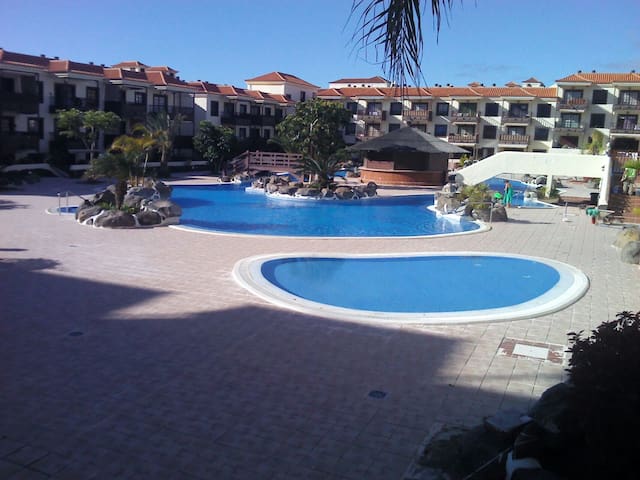 Beautiful apartment in a quiet area Costa del Silencio! Very cozy and comfortable apartment located in the complex Balcon del Mar! Large swimming pool and outdoor parking! Everything you need for a perfect holiday!
all good
Osttorp
2017-03-06T00:00:00Z
Room Type
Entire home/apt
---
Property Type
Apartment
---
Accommodates
4
---
Bedrooms
Arona, Canarias, Spain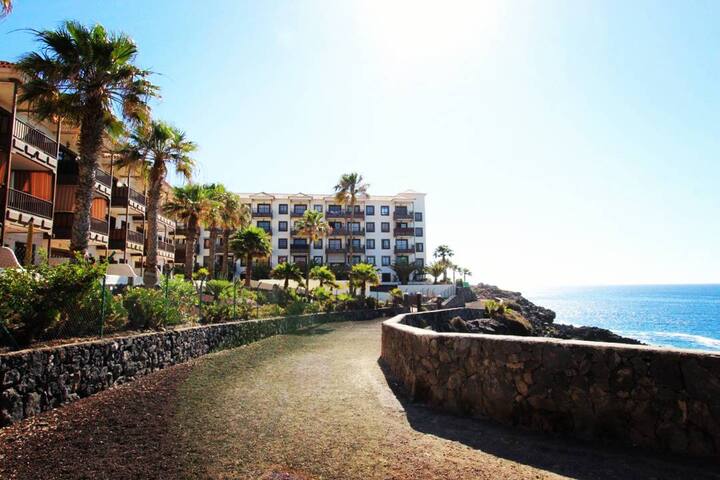 Lovely Apartment in Costa del Silencio on the 1st line, 100 metres from the ocean. Swimming pools view. Spacious bedroom with double bed (cm160x200), living-dining room with sofa bed. Linen+towels+appliances+washing machine+TV. Luxurious, safe residential complex "BALCON DEL MAR" with gardens, pools, bar, reception 24h, WIFI in the hall. Quiet, peaceful area, ideal for Hiking, Scuba diving, fishing. Bus stop 50 meters, pharmacies, supermarkets, restaurants, shops and bars. Beach 5 minutes walk.
Room Type
Entire home/flat
---
Property Type
Apartment
---
Accommodates
2
---
Bedrooms
Arona, Canarias, Spain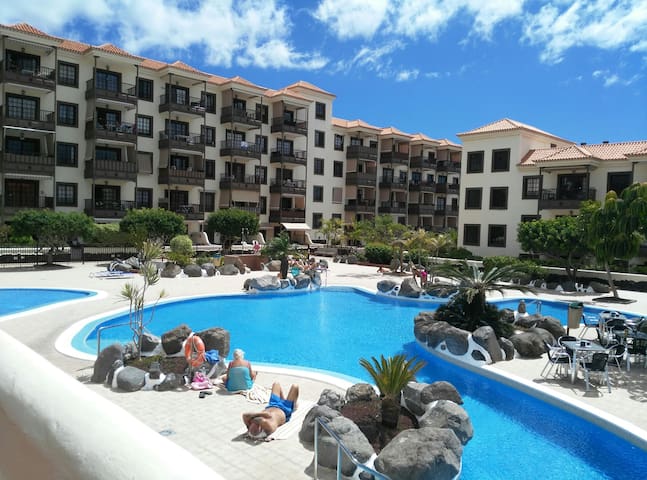 Townhouse apartment with communal pools and large solarium.
It is an ideal place to rest in family and at the same time ideal for children and adults seeking tranquility and easy connection to all the sights of the island site.
Very quiet
Great place to spend vacations if you look for peaceful neighborhood. Just a short walk from amazing view on the ocean. The apartment is clean, spacious and nicely decorated. Terraces and free for residents pool allows you to relax even if you're feel too lazy to leave the house. Ana was very helpful even if we didn't met her in person.
Małgorzata
2015-08-03T00:00:00Z
Ana's place is very modern, well equipped and beautiful. Staying there for the past 4 nights while we explore the south of tenerife has been nothing short of fantastic. The house was very clean and tidy when we first arrived and opposite the house is a reasonable sized supermarket which makes thing conevenient if one is lazy to head out. If you are driving like us, there are ample parking spaces around the area. We had no opportunity to utilise the pools or roof top terrace but you can watch the stars from the latter during the night. The place can fit 6 to 7 people comfortably but the only downside is that there is only 1 toilet. Despite not having met Ana in person, our communication through (SENSITIVE CONTENTS HIDDEN) has been smooth. We could always rely on her for anything since her replies are prompt and clear. Thanks for the wonderful experience in South tenerife. I highly recommend staying here.
Lovell
2016-04-10T00:00:00Z
The apartman is in a werry good place for a family holiday. The See is close for working and fishing from rock and not so far a werry nice place for swimming. Front of the apartman a shop is werry close. There is we can find everything water we need for week. Nice place with a lot palms. Ana is werry nice, communicative she hed fas answer for questions.
Beáta
2017-03-14T00:00:00Z
Ana is a very nice and thoughtful host. Communication with her is easy and she responds very fast. We had very nice time in her apartment. The apartment has everything one might need. It is located in a quiet neighborhood and within couple of minutes of walking from a rocky beach, but it is very good for snorkeling, and by car it is easy to explore other cities and places in Tenerife. There is a little supermarket just across the street where you can by fresh croissants for breakfast and for example, you can use the computer there to print out boarding passes. We would stay there also next time when we visit Tenerife. Thank you, Ana!
Silva
2016-12-07T00:00:00Z
Nice apartments and very responsive host Ana! Families with kids will definitely like this apartments — a lot of space!
Pavel
2017-03-18T00:00:00Z
My friends and I had a great time in Ana's apartment. The pictures are very accurate. The apartment is clean and have clean towels and beddings. It is recommendable to have a car while staying in Costa del Silencio.
Mette Levin
2016-11-14T00:00:00Z
The host provided some bevarages and sweets and we loved the attention. The pictures really show the reallity. The pool was lovely and we could relax there too. It is neccessary to have a rented car so you can travel around. We didn't want to depend on buses although there is a bus stop quite near.
metka
2016-11-08T00:00:00Z
We enjoyed our stay at los geranios. Nice house. Good spot.
Corlize
2016-02-08T00:00:00Z
Room Type
Entire home/flat
---
Property Type
Apartment
---
Accommodates
5
---
Bedrooms
costa del silencio, Canarias, Spain
Attractions: The area is very quiet. Ideal for the ride and enjoy the scenery. garden areas ideal for walking or bike ride. You can go hiking in the area visiting the crater of a nearby volcano and discover nearby coves for swimming in clear water. Great views, especially enjoy the sunrise. The area has a bus stop just 50 meters from the house. There are supermarkets nearby, local food restaurants, pharmacies, etc.
from the balcony have direct sea views, usually at night you can hear the waves crashing on a mountain, with beautiful beaches. the complex has private security.
The area is primarily a residential area of local population, although there are several hotels and resorts. You have 5 minutes walk pharmacy, supermarkets, restaurants, a private medical center a 20 minute walk and private hospitals within 15 minutes by car, a large public park for walking and exercise to 20 minutes.
They were really nice, open with the arrival and departure time, they left us a little gift, and some breakfast. The building is good and the swimming pool is amazing, you will need to rent a car, to stay here. They also gave us tips around the area. Thank you
VERONICA
2016-10-02T00:00:00Z
Very good and relaxing place. Sea view from the balcony and access to a very nice pool. Close to shops and some restaurants, and about 25 min walk to Las Galletas. No internet in the appartment but there's free access in the loby. Victor was really helpful and let us check-out late, which was very appreciated. Would recommend.
Laura
2017-03-08T00:00:00Z
The appartment is just like in the pictures. Good location, you can go everywhere from here if you have a car. Beautiful ocean and mountain view from balcony. The owner is very polite and friendly, on arrival we even had welcome treats. The downsides - the cleanliness could be better, the appartment building and it's staff wasn't very baby friendly. Next to Costa del Silencio is Las Galletas wich is more suitable if you have baby or toddler.
Kaspars
2017-02-24T00:00:00Z
Manuel and Liz were very helpful and welcoming. Our taxi driver left us a few hundred metres from the location but we sorted it out with Manuel and Liz' help. Manuel then dropped us off at a restaurant as it was getting late and he also gave us a mini tour of the area. They could not have been kinder and more helpful.
SANDRA
2016-12-21T00:00:00Z
Nice place. Good view of the sunrise and sea from the balcony.
Mark
2017-03-04T00:00:00Z
Ci siamo trovati benissimo, la casa carina pulita e per due persone molto spaziosa, abbiamo avuto un ottima accoglienza dai proprietari e quando avevamo bisogno non hanno esitato ad aiutarci. La zona è tranquilla, noi avevamo la macchina e ci spostava facilmente, ma abbiamo visto che ci sono gli autobus nelle vicinanze. Tenerife fantastica, alla prossima, grazie di tutto.
ilaria
2016-10-18T00:00:00Z
L'alloggio non è più di Victor Manuel ma del sig. Manuel che è altrettanto gentile. La posizione è ottima se si vuole stare in "silencio" come la costa ma per arrivare a Las Americas o adeje in generale 1 ora di bus o 20 minuti in macchina. La casa è bella accogliente e con una splendida vista sull'oceano. Il complesso è tenuto bene con una bella piscina ed un pool bar. Liz e Manuel molto gentili e disponibilissimi per qualsiasi cosa-)
Gabriele
2016-12-15T00:00:00Z
Abbiamo passato 2 settimane stupende. L' appartamento é come nelle foto vista mare bellissimo il sole che ti sveglia la mattina in camera da letto. Il wi Fi é lento nella lobby..del resto tutto carino e funzionale.stupendi i porta candela della casa...soggiorno stupendo!grazie!
Stefania
2017-04-02T00:00:00Z
Room Type
Entire home/apt
---
Property Type
Apartment
---
Accommodates
3
---
Bedrooms
Arona, Canarias, Spain
Meine Unterkunft liegt ganz in der Nähe vom Fischerort Las Galletas. Seine Strände sind familienfreundlich und bietet verschiedene Aktivitäten wie Paddeln, Tauchen, Segeln u.s.w. Direkt vor der Tür befindet sich eine Bushaltestelle. Du wirst meine Unterkunft lieben wegen der Ruhigen Lage, Flughafennähe, El Medano, nur 20 Minuten nach Los Cristianos und Playa las Americas und den großen Stränden. Meine Unterkunft ist gut geeignet für Paare, Alleinreisende und Familien (mit Kindern).
The host canceled this reservation 80 days before arrival. This is an automated posting.
Jamie
2016-10-08T00:00:00Z
Jana is a Superhost! Any problem, she will help You. Any time you arrive, Jana will wait U by the House (probably whit lovely son Diego). SMS`s, e-mails, calls - always fast feedback. Apartement and Neighborhood is recommended for a Familys whit childrens. Pools by the House is securely surrounded whit a garden (locked). We got a very cozy 30-days vacation. Cant wait to get back. :o) Thank U Jana and Diego! Andres, Veronika and Kristjan Tallinn, Estonia
Andres
2017-02-06T00:00:00Z
We arrived late at Jana's. She was already waiting outside for us with her lovely baby. She was very quick in responding to our messaging. We had a last minute addition (daugther)to our trip which she cheerfully accommodated. Her place was clean, functional and all what we required to cook. She and her partner were very friendly in assisting us with enquiries for local places and winery we wanted to visit.
Linda
2016-12-26T00:00:00Z
Room Type
Entire home/apt
---
Property Type
Apartment
---
Accommodates
2
---
Bedrooms
Arona, Canarias, Spain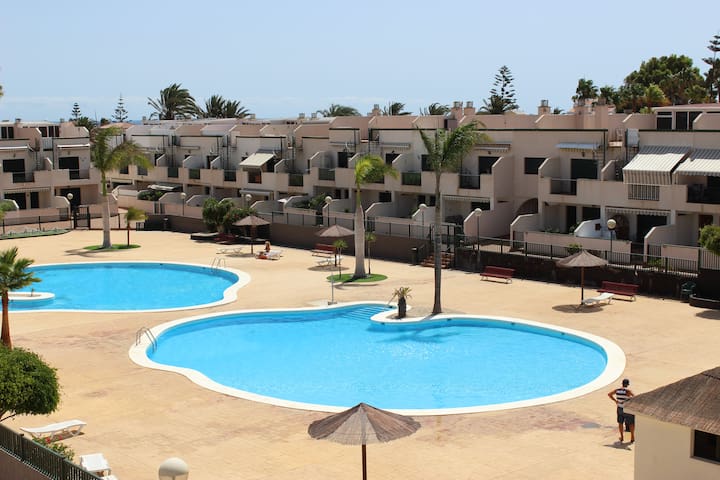 Encantador Apartamento ubicado en unas de las mejores y más tranquilas localidades del Sur de Tenerife. El complejo está situado a 200 metros de una Reserva Natural llamada Montaña Amarilla, donde podremos disfrutar de preciosas calas, playas, maravillosas vistas, paseos marítimos, etc. El apartamento está totalmente equipado, con nevera, horno, microondas, vitroceramica, lavadora, TVen el salón y dormitorio,Tumbonas, Parasol, ventiladores, Armarios Empotrados, Terraza de 40 m2,con vistas al mar ideal para descansar,ademas el complejo consta de vigilancia privada las 24 hs . A 1Km del complejo encontraremos el pueblo de pescadores Las Galletas, un maravillo y encantador lugar, donde podremos degustar de variedades de restaurantes, paseos, muelle deportivo, zonas ocio, bares y Pub. Y a 5 Km nos encontremos con las mejores playas de Tenerife, Playa de las vistas, Playa de Los Cristianos, Playa Bahia del Duque, etc. El aeropuerto del Sur se encuentra a 10 Km del complejo. Tambien disponemos de paradas de Taxis y Bus a 500 metros del mismo. Nos encontraremos en el marco deseado para disfrutar de unas merecidas, relajantes y soleadas vacaciones.
costa del silencio tienen supermercados lugares para comer como pizzerías , lugares de copas y con locomoción hacia las americas y los cristianos
Monica was a great host, always reachable by phone and messages. The place is really good, it had everything you see on pictures and in the information. We spend several nights there and we could realx on the beach, have a walk around the area to see the nature and have a drink nearby. The place was clean and the kitchen with all the "toys" to make nice dinners.
Andrés
2015-01-20T00:00:00Z
The apartment is a great bargain. It's located in a quiet area, but within 20-30 min by bus to busy neighbouring resorts of Los Christianos and Las Americas. The photos describe the property exactly as it is. One can see the sunrise above the ocean straight from the balcony / windows. It's located on the ground floor with straight access to the ocean shore from the balcony. Only 10 min walk to a small nature reserve area of Montana Amarilla. The host was very welcoming, explained us what was what / where and even drove us around the town (or is it a village?) to show us where the shops / tourist information / bus stops were. Modern computerised translation services were quite useful during the process! :-) Me and my husband have got exclusively positive feed back on both the host and the property!
Yulia
2015-02-28T00:00:00Z
Good apartments in silent place. Good bathroom and all kitchen appliances (may be except kettle). Great base for explore island on car. Big and open balcony is significant additional bonus. Polite guards in residential complex.
Kirill
2014-11-18T00:00:00Z
It was amazing . We had everything what we needed I. The apartment . If you want to relax next to the sea side we really recommend.
Karolina
2014-03-21T00:00:00Z
Nice apartment, the terrace with the sea view is really good and you can go through it directly to the beach, which is a short walk away. The arrival and departure were smooth, Monica's mother was very helpful. Good value for the money.
Josef
2014-11-24T00:00:00Z
Monica as very welcoming and her apartment is lovely. I was a little worried about how to find the apartment within the complex but as we entered through the door both the security guys said Monica? And directed us so no problem The apartment has direct access from the patio to the path outside the complex so we didn't use the main door much. The apartment has everything you need for a relaxing week. Be aware that the TV and DVD player shown in the pictures have been replaced by a much more modern TV with no DVD. Channels BBC1, 2, ITV and Channel 4 are all available. The Pool area is pristine but no loungers available so take the one in the apartment.
chris
2016-03-12T00:00:00Z
Very good price to quality ratio, car recommended
Andrei
2016-12-27T00:00:00Z
Monica is a very friendly host.She had already set up the Baby Bed for us which was a great help.The location of the property is fantastic ,its easy to get around and also easy to get from the Airport to the property.The pool area is absolutely stunning and the pool bar is a great plus for some light Snacks or Drinks after a swim.The balcony opens up to a great sunrise sea view which we really enjoyed.Appartment is very well equiped with all you need for a comfortable Holiday.The Location is away from the busy touristic areas so you can really relax and enjoy your Holidays.We highly recommend this property.
Joyce
2016-10-19T00:00:00Z
Room Type
Entire home/apt
---
Property Type
Apartment
---
Accommodates
4
---
Bedrooms
Arona, Santa Cruz de Tenerife, Spain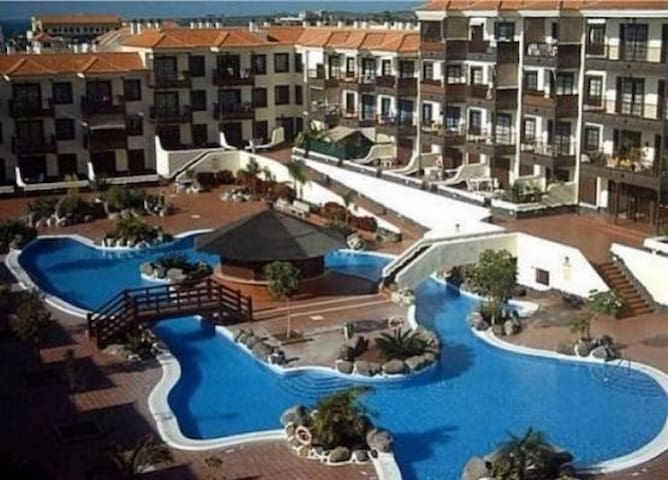 Cozy and quiet apartment in Costa del Silencio. Residential complex Amarilla Bay, located in the most picturesque and quiet area in the south of Tenerife is located 200 meters from the Yellow Mountain Preserve . You can enjoy the beautiful and surprising twists mountainous terrain Yellow Mountains, wild beaches with crystal clear water, fresh and cool breeze. In the bay of the Yellow Mountain is one of the best hotels in Tenerife for diving and fishing. The apartment has a total area - 45 m2, freshly renovated, two bedrooms, a living room with kitchenett, bathroom. The apartment is equipped with appliances: washing machine, iron, dryer, boiler, hairdryer, electric stove, two refrigerators, electric kettle, microwave oven, LCD TV, fan, internet, WiFi . And 2 sets of bed linen, bath towels and face. The complex free parking. 1 minute to the ocean, to the nearest beach - 5 minutes. In the county excellent infrastructure : bars, restaurants, shops, pharmacy, car rental, bus and taxi. Our apartment - a great place to relax in the peace and comfort after leisure and travel around the island. Ideal for both young people and for older people with disorders of the musculoskeletal system. From the entrance to the apartment complex at no stage .    At 1 km from the fishing village of Las Galletas, a wonderful and charming place. Here you can enjoy a variety of fish restaurants. It's a great place for walking , a marina for fishing boats and yachts, fish market , a relaxation area , dive clubs , many bars and pubs. A 10-minute drive away are the best beaches of Tenerife , Los Cristianos , Las Americas , Costa Adeje , Bahia del Duque .  South Airport is 10 km away .
В районе комплекса нет шумных баров и дискотек. Центры развлечений Лас Америкас, и Байя Дель Дюкке, а также лучшие песчаные пляжи в 10 минутах езды на машине.
When we arrived at the apartment we discovered that it was dirty, without any windows and one bedroom was full of mold. We moved the 2 beds in the living room because the smell of the mold was intolerable. There were some bugs, even in the kitchen, so our stay has not been confortable. We will never return. The place is 20 mins far from everywhere.
Claudio
2013-11-18T00:00:00Z
My boyfriend and I stayed in Amarilla Bay this August and we are really happy that we chose this flat for our holiday. First of all I would like to say that the flat has amazing and picturesque location, just 2 steps away from the ocean with crystal clear water. It's easy to get to the nearest shop, just 7 mins walking distance, where you can buy fresh sea products and almost any item you need during your stay. If you are going to rent a car there is a free parking space. We were using public transport, as bus stop is located just 10 mins away from house. Sergey's flat is very clean and fully equipped with new and modern furniture, which makes it very cosy indeed! This flat has all kitchen inventory and home appliances like washing machine, oven, TV, etc and all of them work perfectly. Also there is a private on site swimming pool available for residents only, not crowded at all and quiet big. The only disadvantage is that access to the ocean is via stairs, even though we really enjoyed views of rocky beaches. It was a real pleasure staying here and we will definitely come back!
Katya
2013-08-09T00:00:00Z
Nice apartment in a very quiet, beautiful environment, a perfect place to wind down and relax. Good value for a reasonable price, I can fully recommend it!
Christian
2013-02-13T00:00:00Z
The photos on the website are nowhere near the reality of this flat.It is in need of upgrading, there are no windows,it had bars on door leading in which were heavy to open, the safety aspect also caused concern. Overall I found that it was not suitable for living in even for one night therefore I would not recommend this host !
Kathleen
2013-04-16T00:00:00Z
Тенерифе встретил нас очень хорошо. Было приятно зайти в квартиру и увидеть на столе фрукты, вино и шоколад ) Спасибо за прием. Квартирка на самом деле очень уютная. Соседи очень приятные. С нами на связи всегда была Тереза, которая занимается уборкой этой квартиры перед заездом. Коротко говоря, если вы не собираетесь попасть в 5-ти звездочный отель, а реально смотрите на вещи, то вам обязательно понравится. Океан, бассейн, солнце и отличное настроение не покидали нас 2 недели. Есть конечно и мелкие недостатки, но в целом все хорошо.
Павел
2015-09-29T00:00:00Z
Отдых у Сергея понравился. Бытовые условия отличные, все соответствуют тому, что написано в описании. Океан шикарный, да и климатические условия тоже. Машину не арендовали, но на автобусе добираться вполне удобно. Все необходимые продукты можно купить в супермаркете, а также доехать до рынков (при необходимости). Природа красивая, есть несколько увлекательных экскурсий, особенно понравилась на остров La Gomera. Удобно, что был Wi-Fi, работал стабильно и на неплохой скорости. В целом все было на хорошем уровне.
Алексей
2014-11-18T00:00:00Z
Апартаменты расположены в тихом уютном городке. Вечером туда очень приятно возвращаться отдохнуть после путешествия по острову. При наличии машины добраться до любого места проблем не составляет. Спасибо Сергею за гостеприимность и отзывчивость! Apartments located in a really quite area. It was nice to back there every evening after traveling through the island to have a rest. Thank to Sergey!
Victor
2013-10-17T00:00:00Z
Нам очень понравилась квартира и ее расположение. Очень тихое, спокойное место. Океан совсем рядом. Нет проблем с парковкой. Квартира полностью оборудована всем необходимым. Отличный бассейн в комплексе. Большое спасибо Сергею!
Dmitry
2014-04-09T00:00:00Z
Room Type
Entire home/apt
---
Property Type
Apartment
---
Accommodates
4
---
Bedrooms
Costa del Silensio (Tenerife), Canary Islands, Spain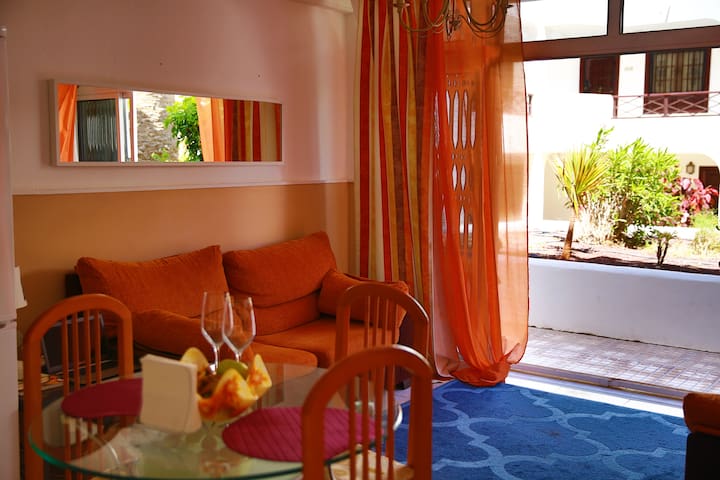 Very nice refurbished 1 bedroom apartment in the heart of Costa del Silencio. Very bright apartment in a quiet resort with a big and clean pool. Sunbeds for no extra charge. Installed high speed WiFi internet through out the apartment. All the appliances and utilities you will need on your holiday included. Beautiful terrace with a small flower garden.
The apartement was very cozy and clean. Location is very quiet near is bus station and supermarket. Host was very nice and helpfull. Regards, Einar from Estonia
Einar
2017-01-14T00:00:00Z
Room Type
Entire home/apt
---
Property Type
Apartment
---
Accommodates
4
---
Bedrooms
Arona, Canarias, Spain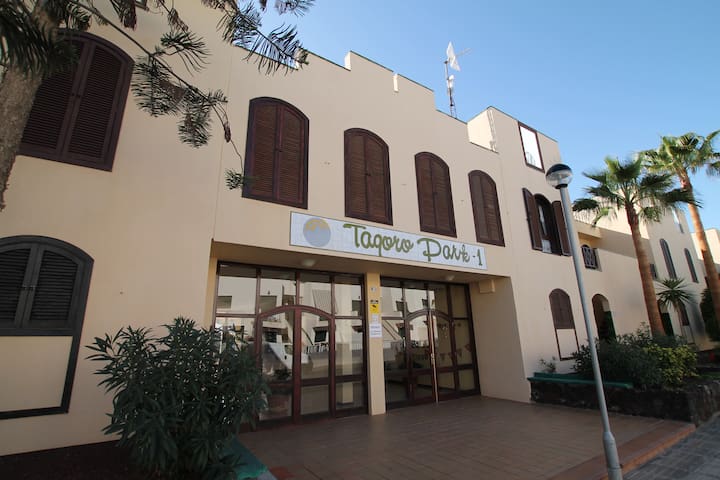 Planta baja. Amplia terraza independiente. Gran piscina comunitaria donde relajarse. Entorno y clima paradisíacos. Zona residencial junto al mar. Relajantes baños en las áreas cercanas adaptadas o en diversas playas de la zona. Paseo marítimo junto al residencial. Todo tipo de actividades acuáticas. Paseos en barco.
El apartamento dispone de un amplio dormitorio, así como de un confortable salón con cocina americana totalmente equipada y smart tv de 32''. Disfrutarán de sus desayunos y comidas en la amplia terraza independiente de la que dispone el apartamento.
En la zona hay diversos supermercados, uno de ellos abierto hasta las 22h. También hay varios restaurantes de cocina variada (italiano, hindú, chino, belga, pastelería argentina, cocina local...) Podrán realizar todo tipo de actividades en un entorno y clima paradisíacos. El complejo está situado en una zona residencial tranquila junto al mar, y se puede disfrutar de relajantes baños en las áreas cercanas adaptadas para ello, o en las diversas playas de la zona, así como agradables caminatas a lo largo del paseo marítimo que pasa junto al residencial.
We stayed in Javiers apartment in the beginning of Oktober 2014 and had a fantastic time there. He is a great host and if we visit Tenerife again we definitely would come again. The apartment is spacious and we found there everything what is necessary for living. It is close to the ocean and I enjoyed it to sleep with the sound of the waves.
Matthias
2014-10-12T00:00:00Z
We spent 10 wonderful days in Javi's apartament which is fully equipped and very comfortable. Its location just by the ocean, surroundings and the swimming pool are just breath-taking - you can hardly imagine a better place to stay on Tenerife. The neighbourhood is very quiet, close to a lovely, fishermen town Las Galletas, but if you feel like partying it's just 10mins drive to Los Cristianos - perfect location for me! Javier is a fantastic person, very open and helpful. He was so kind to pick us up form the airport in the middle of the night, show us around and provide with a map together with his recommendations for our stay. He is also around if you need any help. Just a perfect host, Javi - thank you and see you next time!
Mateusz
2014-09-10T00:00:00Z
Javier's appartment was really nice. It is in a big but really beautiful complex of appartments within a beautful area. Javier's friend welcomed us and showed us the flat. We had everything we needed. It was clean and tidy and the kitchen was fully equipped. You can enjoy the sun either on the private terrace or at the pool. If you want to go out for dinner everything is in walking distance. We really loved our time in this appartment. I would recommend it.
Katharina
2016-01-20T00:00:00Z
We were very friendly greeted on arrival and found the listing to be really accurate, our host even supplied beach towels, bus timetables and a map of the area. The complex was very secure and well set out with a lovely pool area to sunbath in. We had not stayed in this area before and although we had a car we found it very easy to walk to other areas and there was also a very good bus service close to the complex.
Glenys
2016-11-23T00:00:00Z
This was a beautiful apartment very close to the ocean. It was very clean and tidy and it has everything you need, even a terras. It is close to restaurants and shops and a great place for peace too. The pool is beautiful tropical and quiet. We enjoyed our holiday very much and would definatly book again when traveling to tenerife again! Thanks javier and elise!
Emmy
2014-02-03T00:00:00Z
Javier is a great host, friendly, on time and helpful. The place was perfect, close to the sea, nice, clean, spacious, bright, fully equipped. A great place at an affordable price
James Attila
2014-10-30T00:00:00Z
Staying at Javier´s apartment was great! A very welcoming guy with some good recommendations :) The flat is in a nice location, next to the sea, close to an impressive beach with beautiful rock formations. A good stop off for us on the way from the airport before we headed to Fuerteventura.
Sam
2015-09-21T00:00:00Z
Javier was a great host. He let us a month before that the previous guests would be leaving midday and gave us recommendations on what to do between the time we arrived and when the apartment would be ready. He welcomed us at the apartment with great suggestions on where to go. The house was very clean and ideally placed. The pool was also very nice during lazy days. We slept with the sound of the waves. we hope to come back next summer. We recommend Javier's for your next stay in Tenerife!
Elpida
2015-08-28T00:00:00Z
Room Type
Entire home/apt
---
Property Type
Apartment
---
Accommodates
2
---
Bedrooms
Costa del Silencio, Canary Islands, Spain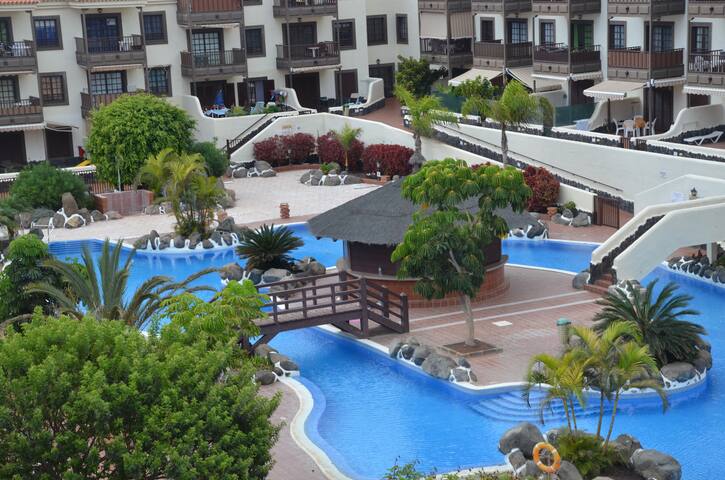 meravigliosa vista mare, grazioso appartamento
grazioso appartamento con salone, angolo cottura, bagno con doccia e bidet, camera da letto con armadio 4 stagioni e due letti singoli, divano letto matrimoniale, tv, wifi free nella recepcion,ascensore, piscina con bar, terrazza vista mare.
a 300m c'e' la montagna Amarilla
Very good apartments! Beautiful view, very clean and big rooms. Near a lot of bus stop. Nice town, but very quite!! The beach is to far, 20-30 minutes. ( we were go to Las Galletas) . To Las Americas 45-50 minutes on the bus, and 20 on the car. There are all kitchen goods in the flat! And finally good owner Marica)
Dasha
2017-01-09T00:00:00Z
Casa molto bella con stupenda vista, in ottima posizione. Ospiti molto disponibili e premurosi, sono venuti anche a prenderci all'aeroporto per aiutarci a raggiungere la casa.
Christian
2017-03-02T00:00:00Z
Room Type
Entire home/apt
---
Property Type
Apartment
---
Accommodates
2
---
Bedrooms
Arona, Canary Islands, Spain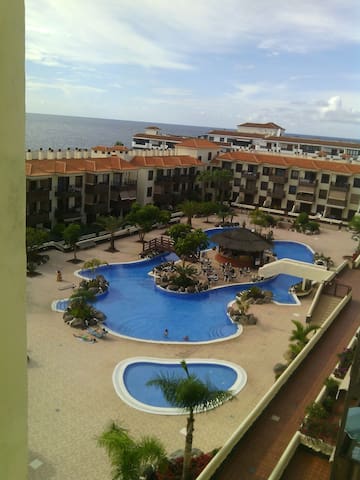 • size: 90 m2 • capacity: max. 6 persons • 2-storey • 2 bedrooms • 2 bathrooms (bathtub, shower) • 1 living-room and American kitchen • 3 patios • locker / safe • fully equipped: television, satellite, hair dryer, washer, microwave,
The apartment and the area corresponds with the name of the town. Provides a relaxed holiday and you can enjoy the breeze of the ocean on the balconies.
The ocean is only 80 meters away, the town is small and silent but there are a lot of bars and restaurants and the closest shop is only 5 minutes walking.
Room Type
Entire home/apt
---
Property Type
Apartment
---
Accommodates
6
---
Bedrooms
Costa del Silencio, Kanári-szigetek, Spain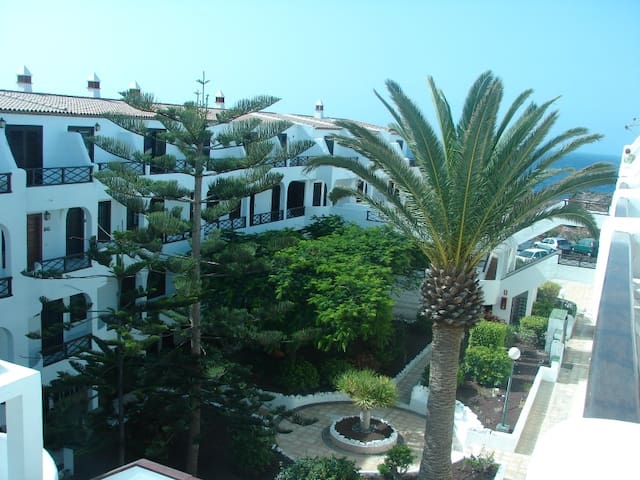 Costa del Silencio - Airbnb
:
Average

4.68

out of

5

stars from

320

guest reviews
1

–

18

of

21 Apartment Rentals
Enter dates to see full pricing. Additional fees apply. Taxes may be added.