Set in a glorious Victorian garden with stunning views in a quiet rural location close to Ardingly reservoir & Wakehurst Gardens yet 5 mins from M23 & Balcombe Station & 15 mins to Gatwick. The Bothy is a standalone dwelling with its own front door in a courtyard setting. Spacious, comfy & characterful with shower room & kitchen/dining areas to enjoy breakfast. Newly renovated, it enjoys WiFi, Freeview & O2/Vodafone 4G signals. A single sofa bed is also available. Tasty homemade cake on arrival!
The Bothy is a light, clean, airy and quiet south-facing studio apartment over a large garage outbuilding, the east facing wall of which dates back to Victorian times when it formed part of the façade of a historic manor house which sadly burnt down in 1939. An earlier 17th century house on the same site was home to the Balcombe family after whom the village was named. They subsequently emigrated to America. The Bothy forms part of an attractive courtyard drive with our house adjacent and looks over the beautiful Victorian gardens in which we hope you will find time to relax and enjoy. The gardens offer breath taking views across the valley towards Balcombe village and beyond. There is plenty of secure parking right in front of the building. The Bothy has its own private front door which opens into a small hall with stairs up to the accommodation. There is a good-sized separate shower room with loo, basin and plenty of toiletries and soft towels. In addition to the comfy king size bed with large end drawers for clothes storage there is a surprisingly comfortable single sofa bed. There is a cosy sitting area and a small dining table and chairs, a perfect area to work or enjoy your breakfast. A small wardrobe with shelf and hanging space offers more storage if needed. There is a kitchen area with a dresser where cereals, breads, teas and coffees will be stored, a small fridge containing milk and orange juice, a microwave, toaster and kettle - everything you need to prepare your delicious breakfast. The Bothy has a hairdryer, a steam iron and an ironing board. There are two wonderful old heirloom trunks full of games and puzzles for you to enjoy on that rainy day or quiet night in. There is a 32" LCD TV, a humax freeview box and wifi. In addition there is a 5.1 surround sound cinema audio system with HD projector, Blu-ray player and airplay connectivity but this is only available with prior agreement (and a bit of training from my husband!)
The Bothy offers peace and tranquillity in a truly beautiful rural setting yet it is only 15 minutes from Gatwick airport and with Balcombe station close at hand you can easily travel by train, whether it be up to London (40 minutes) or down to Brighton (25 minutes). We are in the heart of an Area of Outstanding Natural Beauty where wonderful walks are in abundance right from your door. Wakehurst Gardens (part of Kew Gardens) with the famous Millennium Seed Bank and the village of Ardingly with the South of England Showground and reservoir are all close at hand to the east, with Balcombe lake and the beautiful surrounding rolling countryside to the west, interspersed with many well-maintained footpaths. The large-scale maps in The Bothy will help you to explore this wonderful area and to plan any good walks but we do ask that you do not take them with you.
We had a lovely stay here, Rosie was really friendly, welcoming and very thoughtful, I especially enjoyed the yummy treats and all the breakfast options and drinks.
Katie
2017-03-16T00:00:00Z
Please don't book this place otherwise we won't be able to Fantastic home from home and really everything has been thought about to make your stay perfect Especially the turn down surprise :) As for the location whilst remote it's stunning with gardens to amaze which Rosie let us stroll around before we left
Karoline
2017-03-26T00:00:00Z
Such good hosts Incredibly comfortable bed! Would definitely recommend to others wanting a secluded in the middle of nowhere escape, but still very close to Gatwick marvellous selection of restaurants and amenities 4-7 miles away. Expect genuine care when in a pickle - they helped with my overheated car :) perfect level of privacy. The breakfast trio selection was lovely, teas & coffees too, and the banana cake. Cereals there to help yourself too. Would definitely return if the opportunity ever comes again. Extra heating radiator in room during this unusually chilly weather. Would have loved to stay longer to see the garden and walk the adorable labrador in their house.
Shelley
2017-01-24T00:00:00Z
We had a lovely stay in The Bothy - perfect self contained space, and very well set up for guests which lovely breakfast and selection of teas/coffee to help yourself to. Surroundings areas are beautiful and Rosie was very welcoming and able to give us some tips for the area. We enjoyed the space so much we opted to have a night in, before leaving the next morning for a lovely walk! Thank you Rosie
Claire
2017-03-19T00:00:00Z
We had such a comfortable stay with Rose. Firstly, it is situated in an incredibly peaceful location and the surroundings are gorgeous if you are interested in nature, as it is nestled in the beautiful Sussex Weald. Beautiful bed linen, home made brownies to greet us and breakfast carefully stored in the little fridge. The room is very spacious with lots of light and the bed is huge! Rosie's attention to detail is superb. There is everything you could possible need for a stay. PLUS! if you love gardening and gardens, STAY HERE! I have never seen such an amazing collection of mature cammelias in my life and beautiful magnolias too. This is a beautiful victorian garden that must be even more stunning in summertime. Thank you Rosie!
Sibyl
2017-03-24T00:00:00Z
We were looking for a quiet, beautiful place to spend quality time with our daughter before saying goodbye to her for six months. This was perfect,and only ten minutes from Gatwick. Comfy beds and a range of food for breakfast. Rosie could not have been kinder.... and she makes a fruitcake to die for !!! Thoroughly recommended
Ann
2017-02-01T00:00:00Z
Lovely night at Rosie's place. Rosie is a wonderful host and the accomodation was great; spotlessly clean with everything we needed. The homemade lemon drizzle cake and tea on arrival very much enjoyed and lovely homemade jam and marmalade for breakfast. Location great for walking and exploring. We would definately recommend.
Elaine
2017-03-05T00:00:00Z
An excellent place to stay - in my case making a routine business trip very memorable. Rosie and her family are very considerate and generous hosts. The Bothy is a well appointed, comfortable, quiet, private apartment that was a delight to spend some time in. Everything that you might need is provided - a generous / comfortable bed, ample cupboard space, WiFi etc + a tasty breakfast in the fridge for a great kick start to the day ! All this set in wooded countryside only 20 mins from Gatwick - ideal for both business travelers and holidaymakers after a peaceful nights sleep and some country air before their flight / meeting - Thanks again
James
2017-03-30T00:00:00Z
Room Type
Entire home/flat
---
Property Type
Apartment
---
Accommodates
3
---
Bedrooms
Balcombe, England, United Kingdom
Fabulous location yet only 15 minutes drive from Gatwick Airport. Superking size bed in a double aspect room, kitchenette and bathroom in spacious, private apartment. The 2nd room has two oversized bunks and is ensuite to the bathroom so will only work for family members of those in the main room! The loft is beautifully furnished, private and peaceful with stunning views. Own front door. Secure parking. WIFI. Loads of local delights to explore from Brighton beach to our village pub!
The Hayloft is newly renovated and freshly painted with new kitchenette and bathroom . Bedroom with far reaching views, superking size bed with crisp, white linen, WIFI, TV (with Freeview & DVD) and chaise longue. Bunk room (which is ensuite to the bathroom) has oversized American bunk beds with crisp white linen. Bathroom with bath and shower, fluffy towels and toiletries. The kitchenette is equipped with a mini oven & 2-ring hob, microwave, kettle, toaster, fridge and breakfast bar for two for you to prepare your own drinks and breakfast. The Hayloft is perfectly suited to short stays as it does not have a full kitchen, dining table or sofa.
We live in an Area of Outstanding Natural Beauty but only 15 minutes drive from Gatwick Airport. Win win! Quiet country lane - it doesn't get much more rural than here. We have two village pubs in Staplefield and umpteen others a little further afield. An M&S Simply Food at Pease Pottage. Village shops in Handcross, Balcombe and Cuckfield. Cuckfield is boutique heaven with gorgeous clothes, antique and lifestyle shops along with two Co-Ops, multiple pubs and tea shops. Oh yes and a fabulous spa at Ockendon Manor too. Lindfield is another beautiful village with a super selection of shops and restaurants. If you are looking for the bright lights then you can easily take the train to London or Brighton. Do ask about further delights you will find in the area or contact us with any specific plans with which you might like our help.
I had a wonderful time! The loft is newly redecorated and was even prettier and more pristine than I had imagined, with its own private kitchen and bathroom and lots of additional space. Everything was sparkling white. I loved meeting Susanna, the cheerful dogs that greeted me with affection, the geese, the rabbits and the full glory of the countryside that surrounded me. The place is right inside a forest and I went on a nice walk exploring the areas that goes through the woodland and opens up on vast fields with stunning views. It was an ideal place to get out of London and reconnect with nature before taking a plane from Gatwick that is a short taxi ride away. Loved it, loved it, loved it. :-)
Salvo
2016-07-01T00:00:00Z
Lovely Conscientious Host. Beautiful property inside and out with perfect setting
Emily & Andrew
2016-06-17T00:00:00Z
We thoroughly enjoyed our stay at the Hayloft! The loft was decorated to a high standard and the surrounding gardens were beautiful! It was very peaceful and quiet- perfect for our weekend getaway! One night was not enough! Thank you Susanna for being a wonderful host!
Stefano
2016-07-04T00:00:00Z
I have had some truly fantastic hosts whilst I have been using AirBnB but I have had none friendlier, warmer or more welcoming than Susanna and her delightful family. I was quite taken aback. The hayloft is an enchanting place, perfect for relaxing in remarkably beautiful surroundings. Susanna's attention to detail and thoughtfulness is apparent everywhere as is her excellent taste. We couldn't have asked for a more lovely stay or more perfect hosts. Thanks Susanna!!
David
2016-07-17T00:00:00Z
Our stay at the Hayloft was fantastic! Susanna was great at answering any enquiries we had prior to our stay. We were welcomed by her son Jake who showed us around the lovely outdoor space complete with swing and ducks. The flat was really pretty! Everything had been well thought through and lovely little touches everywhere. The bedroom is gorgeous and the sun streamed through the windows in the morning. We were very pleased to be Susanna's first Airbnb guests! A fabulous stay and we would thoroughly recommend.
Jennifer
2016-06-06T00:00:00Z
Susanna was a truly wonderful host and immediately made us feel relaxed and welcome. She was even kind enough to pick us up in her car to save us from a certain soaking when the rain started. The hayloft is a gorgeous, calming refuge and the perfect place to stay before or after a long flight - highly recommended!
Seb
2016-06-19T00:00:00Z
Perfect in every way. Wonderful, spacious apartment with all the amenities you could need, stunning country location and a friendly, communicative host. Highly recommended.
Stephen
2016-06-27T00:00:00Z
My wife and I have just spent a weekend in this hidden gem to escape London's busy life. Put simply, it's the perfect retreat: a beautiful, cosy, perfectly decorated and clean guesthouse situated in a wonderful countryside, with great views and relaxing walks and nice villages around. Is that all? I'm afraid I haven't mentioned the most important thing: the difference is made by Susanna, who is a wonderful host, incredibly kind and helpful. Wait wait, did I forget to mention the super cute dogs and ducks? How could I?! Thanks for everything Susanna! No doubts on my part: I would strongly recommend a stay here to everyone!
Luca
2016-07-25T00:00:00Z
Room Type
Entire home/flat
---
Property Type
Loft
---
Accommodates
4
---
Bedrooms
Balcombe, United Kingdom
A homely, welcoming, cosy and comfortable one bedroom cottage down a quiet country lane, in an Area of Outstanding Natural Beauty, in lovely West Sussex countryside. Near to highly rated pubs and restaurants. A great place to stay while you explore the best attractions in Sussex and Surrey.
A welcoming, cosy and comfortable cottage for two - a relaxing countryside retreat for two. Lavender Cottage is situated next to our own home down a quiet country lane in the middle of the Sussex countryside in an Area of Outstanding Natural Beauty. The cottage includes free parking for one vehicle - this being on the driveway to our home. The cottage has its own private front court yard with table, chairs and parasol. This is a relaxing space to sit outside and listen to the birds singing in the woods on the other side of the lane. We can supply a barbecue on request. Inside the cottage you will find an open plan living space with comfy sofa, chunky painted reclaimed wooden furniture, soft lighting, TV, DVD player, DVD library, games console and video games, a selection of board games, books and magazines to help you unwind. There is free Wifi at the Cottage. The dining table seats four, and the kitchen comes fully equipped with everything you will need during your stay. This includes an electric oven, dishwasher, under counter fridge freezer, microwave, toaster, kettle and blender, plus cooking equipment, crockery and cutlery. The bedroom has a comfy double bed with spring coil mattress and memory foam top, plus wardrobe and drawers for storing your items. The bedroom houses a DAB Radio with USB and bluetooth for you to play your own music. The bedroom leads to the bathroom, which has a full bath and over head shower, heated towel rail and storage space. We will provide all bedding and towels, plus kitchen essentials (bin liners, dishwasher tabs, cleaning products etc). The cottage is equipped with a hair dryer, vacuum cleaner, iron and ironing board and clothes airer. There is no washing machine in Lavender Cottage, however our washing machine is available to use at £5 per wash, and dryer at £5 per dry. We will do our best to supply anything else that you might need during your stay.
Brantridge Lane is a quiet lane in an Area of Outstanding Natural Beauty, in lovely West Sussex countryside. The cottage is surrounded by fields and woodland. A minutes' walk down the road takes you to the entrance of Brantridge Park, a former Royal home to one of Queen Victoria's daughters, and great granddaughters. There are plenty of deer, pheasants and horses roaming nearby. You'll hear beautiful bird songs and may see buzzards flying overhead. The area is home to lots of wildlife. Nearest shops - 5 mins drive Nearest pubs - 5 mins drive We are close to some great National Trust properties, including Nymans Gardens, Wakehurst Place and Standen House. There are lots of other beautiful places to visit such as High Beeches Gardens and Borde Hill Gardens. There are public footpaths to explore nearby; we provide routes. The area is also good for cycling. There are small convenience shops in the nearby villages of Handcross and Balcombe. Sainsburys, Waitrose and Tesco supermarkets are approximately 20 minutes drive away. We are 35 minutes drive from Brighton, with its beaches, famous pier and excellent shopping and eating places. The historic town of Horsham is about 20 minutes drive from Lavender Cottage. Less than 5 minutes walk down from Lavender Cottage is the Wings Museum. It takes about 40 minutes to travel to London Victoria from Balcombe train station. Lavender Cottage is easily accessible to the motorway and Gatwick Airport which is less than 30 minutes by car. We recommend guests have a car.
A lovely place to stay. Beautifully laid out and furnished. Katie has thought of everything! Highly recommended
Lisa
2015-10-25T00:00:00Z
Had a lovely stay in this perfect little cottage. Lovely location with easy access to the area (Crawley, Gatwick etc) The cottage is tastefully furnished and is very comfortable with everything you might need for a short or long stay. The welcome basket with wine, biscuits, tea, coffee and milk in the fridge was most welcome after my long journey and arriving after midnight. Thank you!!!
Mike
2016-01-31T00:00:00Z
Quiet, comfortable and well equipped a perfect country hideaway
Chris
2017-01-24T00:00:00Z
We loved Lavender cottage and it's peaceful and quiet location...Katie was a great host who just left us to it.We found the cottage easily thanks to detailed directions and Katie messaged us before hand to see what time we arrived so she could put the heating on for us..The cottage itself was well equipped and had a very homely feel which we both enjoyed...we would definitely recommend
Matt
2017-01-16T00:00:00Z
We had such a lovely relaxing weekend in this beautiful cottage. Very easily accessible from gatwick and all the information you need is provided clearly and in advance. The area is tranquil and very pretty with tons of local recommendations in the very thorough welcome pack. The cottage was very well equipped, cosy and calm. We would have loved to have stayed longer!
Louise
2017-01-30T00:00:00Z
Our first time to use Airbnb. Fabulous little cottage in a very pretty and quiet location. Katie was a great host and was able to sort out some issues we had quickly and efficiently - great hospitality! Would wholeheartedly recommend a stay here. We would love to come back again for a longer stay to sample some more of the local sights.
Simon
2016-05-09T00:00:00Z
The welcome pack had loads of useful info and the milk and wine were appreciated. Everything was clean and tidy and ready for us to use.
Anne
2015-10-31T00:00:00Z
Thanks Katie for such a lovely couple of nights away! The cottage is very comfortable - lovely sofa. Nice to have a bit of outside space to sit in the sun. And surrounded by beautiful countryside.
lizzi
2016-07-24T00:00:00Z
Room Type
Entire home/flat
---
Property Type
House
---
Accommodates
2
---
Bedrooms
Balcombe, West Sussex, United Kingdom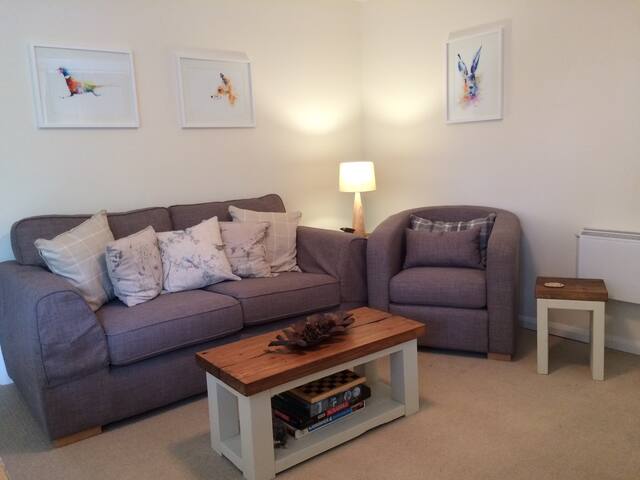 A recently modernised five bedroom family home with 80ft garden and comfortable and spacious open plan living downstairs. Located 10 minutes walk from Balcombe train station which offers a direct train service to London, Brighton and Gatwick Airport. Balcombe is a characterful village with a pub, shop and tea room as well as beautiful surrounding countryside.
The house is a spacious 5 bedroom family home with flexible accommodation, sleeping a maximum of 7 people (in 2 kingsize bedrooms - both ensuite and three single rooms, one of which can have a mattress on the floor and/or a cot). There is a pretty 80 foot long garden with seating for 6 around a table. The garden has swings and a playhouse for children. Downstairs, there is an open plan sitting room with dining area, leading through double doors to a large kitchen-dining room. There is a working fireplace in the sitting room. There is a study / playroom and a downstairs cloakroom. Upstairs there are five good sized bedrooms. The master bedroom and secondary bedroom both have king sized beds and en-suite bathrooms; there are three further bedrooms which currently have either single beds or a cot (the room with a cot can have a mattress on the floor if it is to be used as a single bedroom. We have been Airbnb hosts for three years now, but in 2016 spent the year undertaking major building and renovation works on the house (hence no hosting, or therefore reviews from 2016). The photos of the garden are from 2014 and don't reflect the current lack of patio next to the house (which should be being replaced shortly, but the bottom of the garden remains the same and is fully functioning.
Balcombe is a picturesque village in West Sussex with a fantastic community owned pub (serving excellent food), shop and tea rooms. There are lovely walks from the doorstep. There is a fresh fish van on Tuesdays and a Fish and Chips van on Fridays. Wakehurst Place (Kew Gardens' branch in Sussex) is 10 minutes away by car, as is Borde Hill Gardens and Nymans Gardens (National Trust). Brighton is 20 minutes away by car or train and London 40 minutes. Gatwick is within 15 minutes from the house by car or 8 minutes by train from Balcombe station.
This was our first air bnb experience and would highly recommend it. Correspondence before our stay was easy. Our stay at Clare's family home was excellent, the location was fantastic just a short walk to the train station where we caught trains to london and brighton. The accommodation was great, it was clean, spacious and welcoming, with a yummy chocolate cake left for us. We felt very much at home, and my 4 year old didn't want to leave, especially after finding the play house.
Sally
2014-08-15T00:00:00Z
We had a lovely time staying at this home. The host kindly left a chocolate cake for us to enjoy when we arrived and there were fresh flowers on the table. All the instructions were clear and welcoming, inviting us to feel at home. The home was very comfortable for four adults and two children. The kitchen is very well equipped with everything you could ever need. We were also invited to help ourselves to the vegetables growing in the garden and there was plenty to choose from. Our children especially enjoyed playing in the playhouse in the garden. We took advantage of some pleasant country walks in the area and an easy day trip to Brighton.
Charmaine
2014-08-19T00:00:00Z
We had a really lovely week. We were 2 mums with children plus granny and grandad. We all loved the peace of the area and Claire's beautiful garden. She was at pains to make us feel relaxed and comfortable before we arrived and the children in our group aged 2 to 10 loved the toys and exploiting everything. My son cried saying goodbye to ruggles the cat. We had some great days out - highlights being cricket on the village green, walking to the lake locally, visiting the Mymensingh garden - stunning- and going to the triangle swimming pool in the one day it rained. Thank you Claire and family. Sarah b
Sarah
2015-05-30T00:00:00Z
Claire is the perfect host - so helpful and accommodating. Her house is lovely - really comfortable and very easy to feel at home in. My 4 year old daughter never wanted to leave so much did she enjoy the wonderful play house and looking after Ruddles the cat. The area itself is lovely with the local shops and train station a 10 minute walk away. There are lovely walks for which a guidebook is helpfully provided. We walked to Ardingly and had lunch in the Gardener's Arms which was delicious. This is a lovely place to stay and we highly recommend it.
Laryssa
2015-08-19T00:00:00Z
A lovely, spacious, cosy and comfortable house in a quiet neighbourhood. We stayed as a family group with five adults and two small children and there was plenty of space for all of us. The children loved the space and the garden and the open-plan kitchen and living space is really well designed for entertaining. We would definitely recommend this house and hope to come back and stay in the future.
Sarah
2015-04-06T00:00:00Z
Room Type
Entire home/flat
---
Property Type
House
---
Accommodates
7
---
Bedrooms
Balcombe, United Kingdom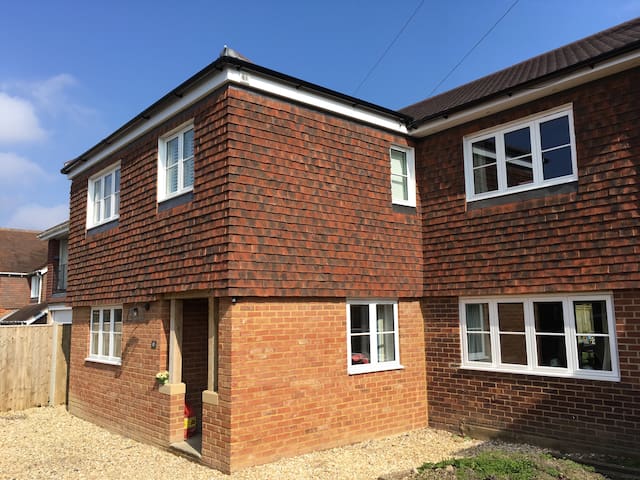 Your own country cottage in a beautiful village. With Village pub, shop and train station. Close to Gatwick, park and stay before you travel! 3 Bedrooms, sleeps 2 - 5 people. Bathroom with power shower Wifi TV, DVD, Hifi, central heating, wood burning stove Fully equipped kitchen.
This is a 3 bedroom mid terrace cottage. There is a cosy living room, leading to a dining area in a bright conservatory. Wood burning stove. Logs are provided, but please provide your own kindling and firelighters. Both available from the village store. The bathroom is downstairs. The bathroom has a bath, with power shower over, basin and wc. Under floor heating, heated towel rail, and fan heater. There are 2 bedrooms on the first floor, and a bedroom in the loft room. There is a super comfy, adjustable double bed in the main bedroom. The bed adjusts to lift the head and foot of the bed. The bed in the second bedroom is a single bed. In the loft the bed is a Folded down sofa bed. But again, very comfortable mattress. All bed linen and duvets provided. Towels, bath mats and kitchen tea towels provided too. The kitchen is well equipped with everything you need, but if there is anything else you'd like just ask. I also provide, toilet roll, kitchen roll, washing up liquid, dishwasher tablets, Tea & Coffee, sugar & bin liners. I can provide travel cot, high chair & stair gate if required.
Great pub, the Half Moon Inn, just a few seconds walk away. Serves good all day at weekends. Excellent village shop just nxt door to the pub. Beautiful views and walks across the country side right on the door step.
A lovely cottage in a beautiful village. Clean, comfortable and homely. A nice welcome from the host and cereal, milk, toast, butter and jam provided for breakfast. Can't fault it.
Giles
2014-09-15T00:00:00Z
Everything for the perfect girly weekend. Clean and tidy and fantastically equipped. Great location, friendly pub (The Half Moon Inn) we will come again.
Merryn
2017-03-26T00:00:00Z
Balcombe is a great little village with stunning walks around. Very friendly at pub and tea room. Dog welcomed by all. Loved the cottage and given right amount of support and privacy. Will come again thank you.
Bev
2016-10-24T00:00:00Z
We had a lovely weekend here. Was spacious, clean, quaint, and a lovely village. Villagers were friendly and lots of walks around the cottage and a lovely play area for the kids within walking distance. There was no breakfast left for us, but otherwise was a great, central place that we'll be looking to book again in the future.
Angela
2015-01-19T00:00:00Z
We Loved every moment of our stay, and Max made us feel so welome. Everything was ready for us, and the place was lovely. There was six of us in total and we were very comfortable. Would definitely recommend this quaint little cottage and intend to come back again. Thank you Max
Helen
2016-04-26T00:00:00Z
Max was a very attentive and welcoming host. The cottage was very lovely and exactly as listed. My wife and I spend a lovely wedding night there. Would very much recommend and Max was very easy to get hold of and helpful.
Dave
2016-08-08T00:00:00Z
Max was a great host, very communicative and attentive to my questions. The house was perfect and just what we needed for our stay, very comfortable and great location for access to the countryside and back into London. We had a lovely stay and I would recommend the house and Max to any air bnb user.
Yolanda
2016-12-28T00:00:00Z
It was very convenient for us to find this little cosy place as we were going to a nearby wedding.
Rapheala
2016-08-28T00:00:00Z
Room Type
Entire home/flat
---
Property Type
House
---
Accommodates
5
---
Bedrooms
Balcombe, United Kingdom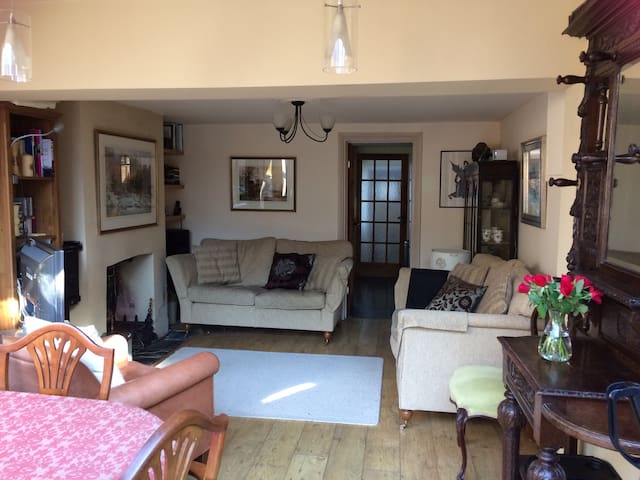 Private single room in a modern, comfortable and very clean property in a safe and quiet neighborhood close to Gatwick (10 mins by taxi, 5 mins by train from Three Bridges Station) and with good rail links to central London and the South coast (nearest station 1 mile).
The bedroom has a single bed with bedside table and lamp and two chests of drawers. The room is simple and uncluttered but comfortable and clean and perfect for solo travelers looking for an economical short stay. The bathroom is modern and clean with bath and shower - shampoo, soap, shower gel and towels are provided. The bathroom will be shared if I have others guests staying. The kitchen is large, clean and modern and you can help yourself to tea and coffee throughout your stay but it is not available for cooking. The kitchen extends into a dining area and garden room with a sofa and TV. The garden room provides access to the garden which you are free to use in the warmer weather.
The neighborhood is safe, clean and very quiet.
Karen is a lovely and always warm welcoming host!
antonio
2015-06-22T00:00:00Z
Karen was fabulous, so friendly, provided water and coffee. Very easy to find with Karen's instructions. Very close to airport. The place was so clean! It was a perfect quiet spot to stop over and rest before my next flight out.
Johanna
2016-03-16T00:00:00Z
Karen's home is lovely and I had a good overnight stay. The room was just what I needed with a really comfortable bed.
DIANE
2016-11-09T00:00:00Z
Very friendly welcoming. Karen is my reference point when arriving to or leaving from UK.
antonio
2015-06-13T00:00:00Z
Karen was a great host, welcoming and interesting to talk to. The room was very nice and the house was spick and span. I hope to stay with Karen again for the next module of the course I am attending.
Chris
2015-07-11T00:00:00Z
Karen was a very friendly, fun and pleasant host. I only stayed for one night on my way to London, but I had a very enjoyable conversation with Karen and one of her other guests when I arrived. The room was very comfortable and the house is in a pleasant and safe area,
Bethany
2016-06-02T00:00:00Z
I felt very welcomed by Karen. Room was very quiet and comfortable.
Sanae
2015-06-14T00:00:00Z
Had a very comfortable stay at Karens home which is beautifully maintained and very clean. She was very accommodating with early check in requests and local advice. Very economical for overnight stay in Gatwick from which Karen's place is continently close.
B Roy
2015-09-10T00:00:00Z
Room Type
Private room
---
Property Type
House
---
Accommodates
1
---
Bedrooms
Crawley, United Kingdom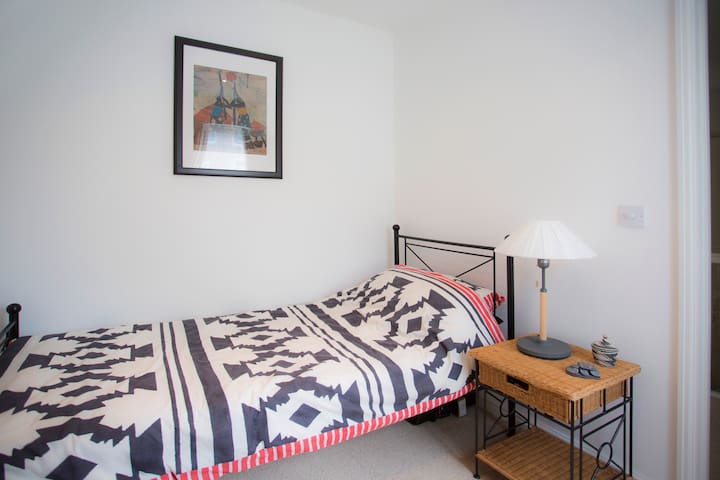 Beautifully converted, spacious, single storey barn, open to the rafters with stone floors throughout. It is a secluded escape to the country with its own driveway from a tiny quiet lane, set in gardens rolling out into stunning Sussex countryside.
The Barn accommodates a couple very well. Two extra people can sleep on the companion beds in the living room. A travel cot and strap-on high chair are provided at no extra cost.
Absolutely lovely house and location, exactly what we wanted for a quiet news years in, secluded enough to feel remote but with enough within walking distance to not feel completely detached! Exactly as described and extremely easy to plan and communicate. Thanks for a wonderful stay!
Oliver
2017-01-01T00:00:00Z
Marie Clare was the perfect hostess - lovely warm welcome with breakfast items for our first morning! We loved our stay and setting/location is perfect - secluded and peaceful with the most beautiful decor. The house was extremely well stocked and clean - just what we needed for a weekend break from London! Thanks so much!!!
Caryn
2016-09-11T00:00:00Z
We had a lovely stay here - the property is secluded in just the right way - quiet and very much in the countryside but not far from pubs and driving distance to a couple of nice villages/towns. The property itself is very well kept and the owners made sure it was well stocked before we arrived. Highly recommended and we would be delighted to visit again!
Anita
2016-10-16T00:00:00Z
We had a lovely weekend staying at Langridge Barn BnB, both the barn and the surroundings are beautiful. The house itself is incredibly well-equipped and homey, Marie-Clare has thought of everything! Thank you for a perfect break.
Monica
2016-07-11T00:00:00Z
Very much to recomend.
Stefan
2016-11-27T00:00:00Z
This is an extraordinary cottage--clean, bright, large, comfortable, and romantic. If you like the idea of the English countryside, you'll love this place. We had one great day at Hever Castle, and another day visiting Lewes. We really enjoyed dinner one night at the nearby Fox Eating and Drinking pub. Marie-Clare was a perfect hostess. Could not have been a better experience.
Brad
2016-07-05T00:00:00Z
The host canceled this reservation 37 days before arrival. This is an automated posting.
Lucy
2016-03-17T00:00:00Z
Everything was as listed, a gorgeous barn conversion in a stunning setting. The place was very clean, had everything we needed and Marie-Clare made everything run smoothly. Would definitely go back!
Laura
2016-10-01T00:00:00Z
Room Type
Entire home/flat
---
Property Type
House
---
Accommodates
4
---
Bedrooms
West Hoathly, United Kingdom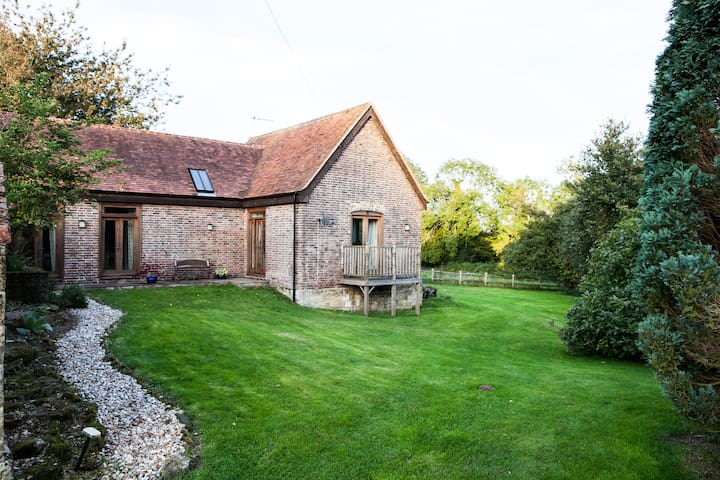 Single room (dbl also available on separate listing) with single pull out available. Parking is £3/day after your 1st night. Close to LGW, Manor Royal, 24hr supermarket, town centre and mainline train station (Three Bridges) Gatwick 1 stop. Brighton is 20 mins by train and London is 45 mins.
Town house on quiet safe private road
Gatwick airport 10 minutes drive away Next door to 24hr Tesco Extra Near to Pizza/curry delivery and restaurants Pub 10minutes walk 15 mins walk to train station or a 3 minute cab journey
Wonderful stay, I stayed here for my last night in London because it is close to LGW. Ro's family is nice and the place is exactly the same as described. I lost my phone in Germany and Ro lent me his Ipad for communication during my stay which was really kind.
Cherrie
2017-01-02T00:00:00Z
Ro is an excellent host, very helpful, highly recommended
Robbert
2016-10-06T00:00:00Z
I enjoyed this cozy family home with a very warm room, and clean bathroom. I also enjoyed an opportunity to get how the hosts, the beautiful couple with a beautiful young child. Bless you and hope you will have long years of family happiness.
Kirill
2016-10-14T00:00:00Z
Ro and John were very helpful and attentive. The room was perfect for the night. The bathroom was the best I have experienced in an Airbnb. When I find myself in Gatwick again, I will definitely be staying here again.
Madison
2016-12-17T00:00:00Z
Ro and John were very friendly. Nice neighborhood and home. Walking distance to Tesco. Would stay again :)
Jessica
2017-03-24T00:00:00Z
Really nice place, good location and close to the Gatwick airport. The room with the bed was modern and comfortable. The family was so nice and helpful with everything. I will definitely come back again :)
Ebba
2016-11-16T00:00:00Z
Ro and john are nice , well informed and easy accessible stuff, highly recommend
Asad
2017-01-22T00:00:00Z
Ro is a very busy lady but nonetheless made me feel very welcome. I recommend her accommodation, and will definitely be staying again in the future.
Sharon
2017-02-17T00:00:00Z
Room Type
Private room
---
Property Type
House
---
Accommodates
2
---
Bedrooms
Crawley, England, United Kingdom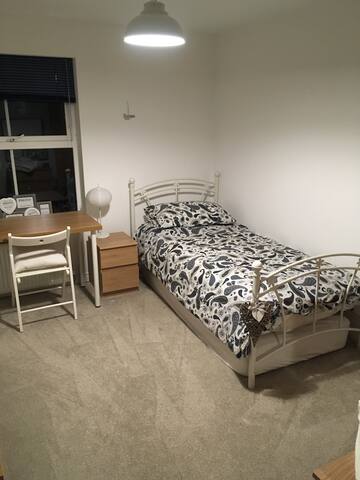 Garden Cottage is in the heart of beautiful Sussex countryside, ideal for walking and cycling. It is secluded and peaceful yet close to lots of interesting places. The cottage is perfect for couples or solo travellers, with a comfortable sofabed for a third person.
Our stay with Jackie was great. The property is really cosy, well appointed and clean. Jackie and her husband were very friendly and accommodating. We would certainly stay again
Mark
2017-03-30T00:00:00Z
What a little find this is. Perfect get away from the city and some absolutely stunning walks. Jackie is the perfect host too!
Jamie
2017-03-19T00:00:00Z
What a lovely little find in Sussex. Clean, comfortable and had all we needed for a great stay. Jackie was a great host and recommended some great local pubs and walks nearby! Would reccomend this property for sure!
Antonio
2017-04-02T00:00:00Z
Delightful 'garden house' detached from the main house. Full of thoughtful extras. No phone signal (this is part of being in the country rather than this specific airbnb). Jackie and Patrick both very friendly and welcoming and helpful. Fulfills the home away from home vibe!
Lucy
2017-03-26T00:00:00Z
The host canceled this reservation 57 days before arrival. This is an automated posting.
Samantha
2017-03-23T00:00:00Z
Nice little cottage in the countryside. Quiet location, close to many attractions
Marios
2017-02-26T00:00:00Z
Room Type
Entire home/flat
---
Property Type
Cabin
---
Accommodates
3
---
Bedrooms
Ardingly, England, United Kingdom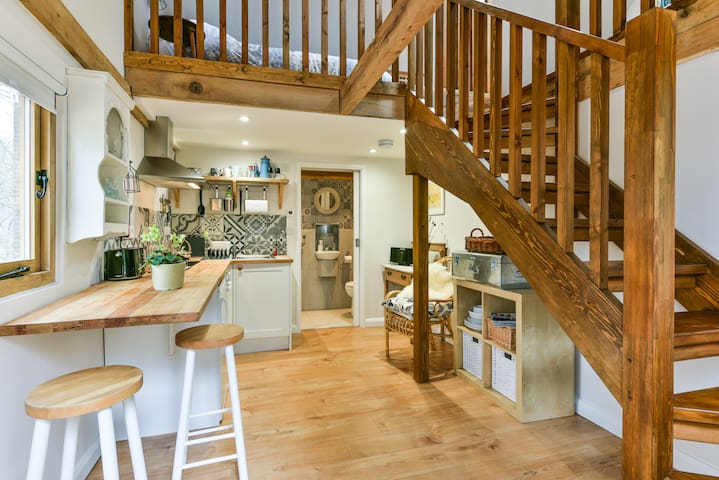 Your own private campsite within the garden of a small country house. Luxury 5m bell tent, Fire Pit, Camomile sunbed, Heart of Sussex. 45 minutes from London. Sailing, canoeing, fishing, Wakehurst Place all walking distance.
5 metre bell tent with a double bed, table, fire pit, bench, two gas rings, picnic hamper including all cutlery, cups and glasses. A (possibly) one of a kind camomile sunbed, available from June to September due to growing season. Lay down in the soft camomile and drift off the the beautiful aroma. Beautiful vine shaded pergola for chilling, eating and drinking. BBQ area that is going through some changes at the moment, currently consists of a clay oven and grill.
Just far enough from the action to be peaceful, just close enough that you don't have to miss out.
Thanks to David we had a wonderful weekend in his amazing tent. A true paradise so close to London, just gorgeous. It's really an oasis to relax in the nature. Nearby a beautiful pond where you can reant a boat, a super lovely garden with a fire place as well as a lovely swing. Fresh eggs, pure nature and a super nice host. 5 stars plus!
Max
2016-05-16T00:00:00Z
We stayed for two nights at Davids beautiful bell tent in Ardingly village. This was real glamping as the tent had rugs, candles and a very comfy bed. It was cold outside but the tent was warm and cozy when we arrived thanks to a snazzy heater. There was a multi socket for charging phones and some gas cooking facilities. The village was very pretty, surrounded by countryside and forest and with a few good pubs. As an extra treat, David cooked us an amazing dinner on the Saturday night. His skills as a chef cannot be disputed! It was a perfect weekend. If you enjoy camping in style I would highly recommend this listing.
Lorna
2015-11-16T00:00:00Z
A really lovely place to stay! Loved the fire pit, candles and fairy lights. Didn't get to use the BBQ this time but would definitely next time. It didn't appear to have wifi near the tent, not that it was an issue!
Anne
2016-10-02T00:00:00Z
All good, as nice as it looks - and the champers came with!
Adam
2016-08-15T00:00:00Z
We had such a lovely time celebrating our anniversary in the bell tent - despite Storm Angus doing his worst! Even with the storm raging around us, the tent remained warm, dry (and perhaps most importantly) upright! It was such a cosy getaway, and we will definitely be looking to return in warmer months to make full use of the fire pit and pizza oven. Thanks again David!
Steph
2016-11-20T00:00:00Z
We had a fantastic time at David's place, the tent is very cosy and has everything you need. Carol was very helpful and even gave us a lift back to the station which was very kind! I would highly recommend a stay here.
Alice
2016-06-20T00:00:00Z
This tent is awesome! My girlfriend and myself stayed for only one night but it was a wonderful alternative to a hotel or BnB. It was set out beautifully and it was thoroughly kitted out for all needs. I'm 6ft4 and didn't feel cramped at all. I will definitely recommend and definitely stay again!
Thomas
2016-02-19T00:00:00Z
My boyfriend and I were looking for something nice and peaceful away from London to celebrate our anniversary and this was absolutely perfect. Such a beautiful location with everything we needed to be comfortable. Logs, firelighters, a thick duvet, blankets and heating meant we didn't get cold even though we stayed in November. Bottle of cava was a lovely touch. Definitely recommend!
Karla
2015-11-09T00:00:00Z
Room Type
Entire home/flat
---
Property Type
Tent
---
Accommodates
4
---
Bedrooms
Ardingly, West Sussex, United Kingdom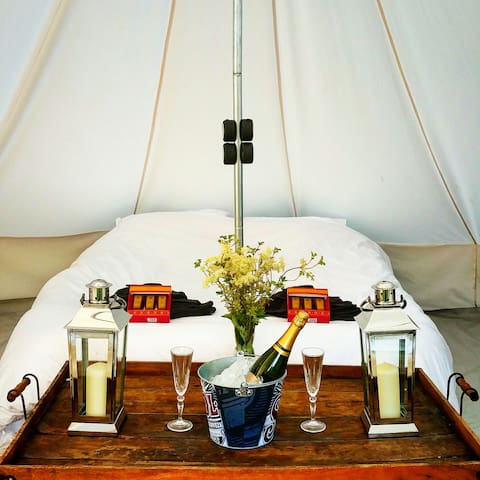 Room in Crawley, in shared accommodation, use of lounge area and kitchen.
House was good, as per the photos. Small issue with the check in, the house is a shared house with long term tenants, this wasn't clear from the description, no problem but the tenants were not told that I was coming, despite the agent saying she had told them. Secondly there was no key under the mat despite being told the key had been left. This caused a bit of confusion at the check in but was quickly resolved as the agent brought round the key. For £23 a night though very good
Robert
2016-12-16T00:00:00Z
Great, Clean, Good price, Easy! You may take Two buses,4 or 5 and go to anywhere!
Anselmo Renato
2017-03-29T00:00:00Z
Good value, quiet neighborhood.
Dénes
2017-01-18T00:00:00Z
Basic room but very attentive host, had everything I asked for :) Even brought a heater when radiator wasn't working!
Lauren
2017-01-28T00:00:00Z
Really nice place. Ideal for professionals who are looking for a quiet place .
Ovidiu
2017-03-12T00:00:00Z
All great
Patryk
2017-03-03T00:00:00Z
Good place to stay if you have an early flight from gatwick. Located in a residential area and not much to do super nearby, but definitely convenient for the airport.
Elyse
2017-01-23T00:00:00Z
Room Type
Private room
---
Property Type
House
---
Accommodates
2
---
Bedrooms
Crawley, England, United Kingdom
light and spacious new build 2 double bedroom, 2 bathroom (ensuite and family bathroom) apartment with built in wardrobes & a South facing balcony, located in walking distance to parks, playgrounds, supermarkets, Haywards Heath town centre, train station (50 minutes to London and less than 15 mins to Brighton) Parking is included.
2 double bedrooms with built in wardrobes, master bedroom with large shower ensuite and separate family bathroom. Open plan kitchen/living/dining room. Large airing cupboard and lots of storage. South facing balcony.
A lovely light and modern apartment in a quiet residential area - walkable into Haywards Heath or just a short car ride. Good parking on street opposite or at rear of the apartment block in a designated space. Tia, the host was extremely helpful right from my very first enquiry, answering queries and providing information promptly. We were to be her first Airbnb guests and she could not have been more pleasant and friendly. The apartment was very well equipped with everything you might need in the modern kitchen area including a dishwasher and washer/ dryer and the south facing balcony in the living area would be a pleasant place to sit in warmer weather ( though a bit too chilly in February! ) Both bedrooms were smart and modern with comfortable beds and loads of wardrobe space - great to have mirrored doors for the ladies! Although, we had a problem getting hot water on our first morning this was rapidly resolved by Tia, our host, who responded promptly to a text and gave instructions of where to locate the control panel which we had overlooked. We really enjoyed being able to relax and spend time with our daughters in the apartment - it genuinely felt like a home from home! Tia is a lovely and very efficient, helpful host who welcomed us with much appreciated extra touches like tea, coffee and milk. Would highly recommend and we hopefully look forward to staying again sometime! Thank you Tia
Pauline
2017-02-26T00:00:00Z
Lovely place, everything you need and Tia was very welcoming. Great place to stay!
Anna
2017-03-24T00:00:00Z
Used at short notice for some team members to be near a client site. Excellent host, very helpful and worked around us for check in etc.
Martin
2017-03-17T00:00:00Z
lovely modern and tastefully furnished flat, with a very attentive host
Kevin
2017-03-12T00:00:00Z
El apartamento tiene buena ubicación, amplio, limpio. Zona residencial, tranquila. Simplemente, perfecto. Para sentirte como en casa.
Monica
2017-03-28T00:00:00Z
Room Type
Entire home/flat
---
Property Type
Apartment
---
Accommodates
5
---
Bedrooms
Haywards Heath, England, United Kingdom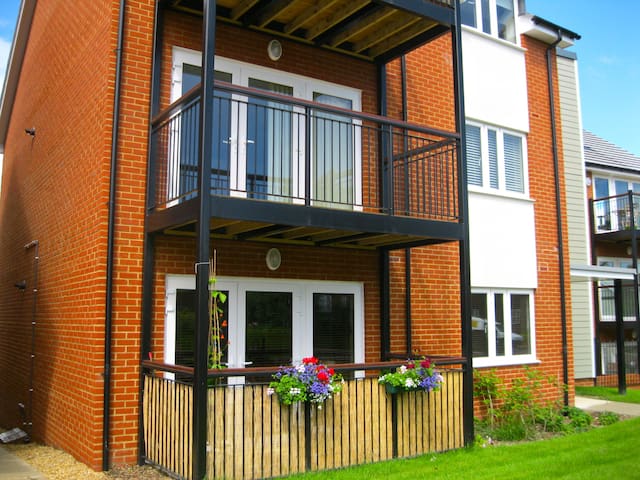 Quiet residential area Cul de sac. Good transport links by motorway or train to Brighton and London. Good bus links to town and industrial area. Quiet house with married owners and 1 cat. Smoking in downstairs areas. Close to airport.
A little tricky to find but phone directions were perfect. Everything else was exactly as you would want..friendly, helpful, warm and clean.
Michael
2017-01-20T00:00:00Z
Excellent if you want to travel to Gatwick airport. Nice clean room, easy to commute to airport with taxi within ca. 10 min. and great hosts who make you feel welcome :-)
Frank
2017-03-02T00:00:00Z
Alex was very helpful. Didn't mind a late check in. The bottled water & biscuits were a nice touch. Lovely cup of tea on arrival!
Cara
2017-01-16T00:00:00Z
We were just spending the night in order to catch an early morning flight. It is conveniently located near the Gatwick Airport. Alex was a great host and the room was clean and comfortable.
Ian
2017-03-11T00:00:00Z
Alex and his wife are lovely hosts, their home is warm and welcoming. We were offered tea on arrival and their advice on transport to the airport was great. It was nice to watch tv with the hosts and in the room they have chromecast so you can watch Netflix from your phone on the tv. The tea, water, and biscuits in the room were nice and we were given a key so we could come and go as we pleased. ***** would stay again.
Ellen
2017-02-13T00:00:00Z
Alex and his wife are very welcoming hosts. They made sure I had all I needed, and I had a great sleep at their place. The location is central in Crawley, and 10 minutes drive from Gatwick airport. The room was very comfortable and fully equipped, with a kettle, coffee, tea, wifi and a double bed. I loved staying with them, and sharing life experiences over a glass of wine or two on a Friday night. :) Thank you!
Laura
2017-03-04T00:00:00Z
Perfect place to stay to be located near the airport! Alex is friendly and the house is nice and clean, we enjoyed are short stay with them!
Sergio
2017-03-19T00:00:00Z
Nice place
vance
2017-04-06T00:00:00Z
Room Type
Private room
---
Property Type
House
---
Accommodates
2
---
Bedrooms
Crawley, England, United Kingdom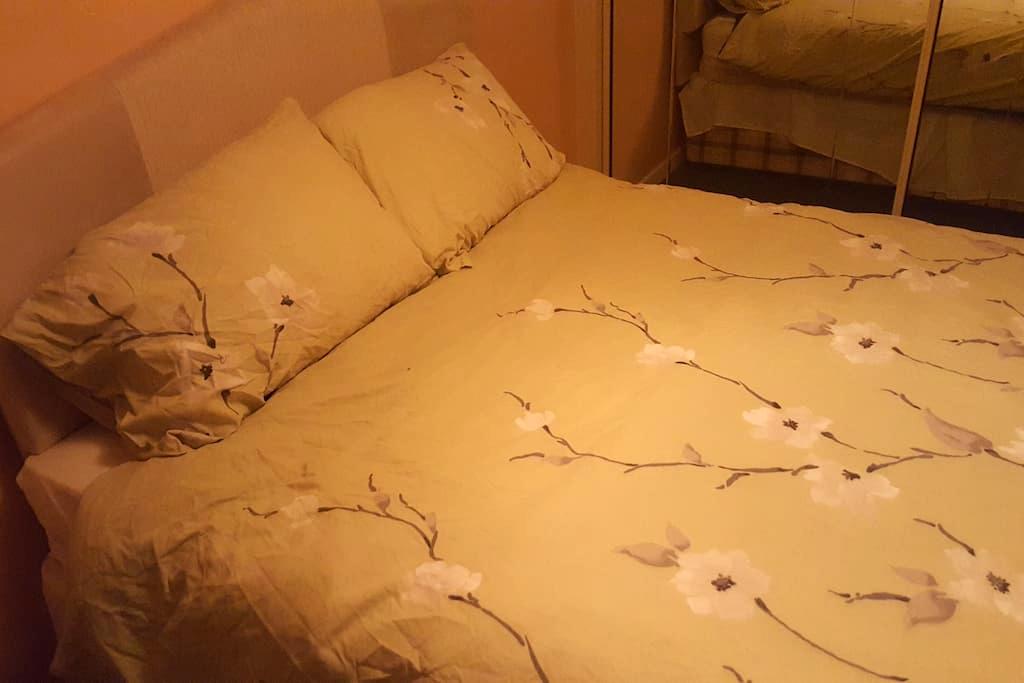 My place is close to 20 minutes walk to Haywards Heath Station, 15 minutes by train to Gatwick Airport, 20 Minutes by train to Brighton, 45 minutes to central London, Lovely countryside, pretty village.. You'll love my place because of the neighbourhood, the people, the outdoors space, the light, and the ambiance. My place is good for couples, solo adventurers, and business travellers.
This is a lovely executive house in a quiet private road, with no through traffic very quiet at night, parking in drive for 3 cars, walking distance to train station. It would suit someone on business needing a quiet place to stay or someone exploring the South of England, it is it the heart of Sussex beautiful countryside, close to south downs, easy train journey to Brighton and very good train service to London and Gatwick Airport. The bedroom is recently decorated, bright, light and sunny. We prefer vegetarians.
This is a large executive home with a large garden in a private road which means it is very quiet at night. It is in the one of the best addresses in the village. There are 3 friendly permanent housemates all professional, we are into personal development, self awareness, yoga, fitness, healthy lifestyle, vegetarian.
The host canceled this reservation 38 days before arrival. This is an automated posting.
Fatima
2017-03-25T00:00:00Z
Room Type
Private room
---
Property Type
House
---
Accommodates
1
---
Bedrooms
Lindfield, England, United Kingdom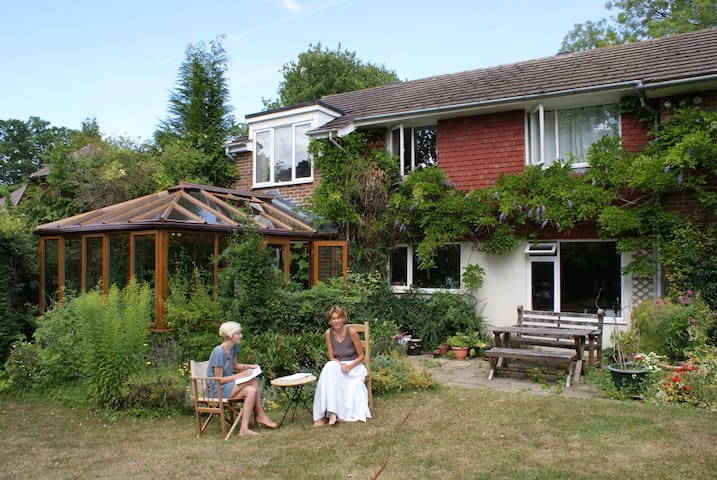 The townhouse is located in a safe, residential neighbourhood and just steps away from a selection of forest trails. There is a private bathroom with a shower/tub available. The kitchen will be shared with guests and residents and there is also a back garden for guest use! Pickup/dropoff to Haywards Heath station and Gatwick Airport is sometimes available for a negotiable fee. Parking is accessible in front of the house.
Fantastic place to stay. It was ideal for what I was looking for. Would definitely recommend.
Rob
2017-03-12T00:00:00Z
I enjoyed my stay at Patrick's and it was just what I needed to attend a workshop near by. The room was clean, light and airy and I had my own bathroom. Patrick is a good host and made me feel welcome. I will definitely stay here again when I am down his way.
Karen
2017-04-03T00:00:00Z
Room Type
Private room
---
Property Type
Townhouse
---
Accommodates
1
---
Bedrooms
Haywards Heath, England, United Kingdom
First of 3 double bedrooms in large family house in the picturesque village of Ardingly, W Sussex. 20 minutes drive from Gatwick Airport (can park here free of charge) and 4 miles from Haywards Heath with fast trains to London, Gatwick and Brighton. Longer term bookings welcome, contact to discuss. Foldaway single bed available for a third guest in the room.
Off-road parking. OK to leave your car parked here if you are going on holiday via Gatwick or attending a showground event. Next door to the Ardingly Showground. Large back garden with direct access to public footpaths and open countryside. You may see deer in our garden. Two pubs in walking distance. Ardingly village also has a post office, bakers, cafe and Chinese takeaway. Help yourself to tea, coffee, toast or cereal for breakfast. Please note we do have a pet cat which stays downstairs most of time.
Two pubs in walking distance. Ardingly village also has a post office, bakers, cafe and Chinese takeaway.
It was a last minute booking for me, Jo and Daniel were very helpful and quick to respond. The house itself is charming with a warm family atmosphere. Everything was of high standard and exceeded my expectations for the very reasonable price. I had a flight from Gatwick booked for the next day and due to the close proximity, I was able to enjoy a beautiful woodland walk in the morning. A great start to my holiday. I would highly recommend this peaceful escape.
Gaynor
2016-04-07T00:00:00Z
Jo and Dan were very friendly and helpful.They have a very beautiful house which was in a great location for me. It was clean which a great selection of breakfast. Thanks Jo for the lift :)
Catherine
2016-10-09T00:00:00Z
Jo and Daniel's place was the perfect stop before our flight out of gatwick, and we wish we'd made time to spend a few nights in the area as it was a lovely AirBNB experience. Unfortunately we weren't able to meet face to face, as I was caught in some hideous ring road traffic and arrived much later than anticipated, but Jo and Daniel were very communicative and left very clear instructions for everything. The pub down the road (Gardners Arms, in walking distance) was great for dinner and a pint after the long drive; and the breakfast provided by Jo and Daniel was delicious and abundant, and very much appreciated before our flight.
Katie
2016-07-09T00:00:00Z
Jo and Daniel were lovely and their quaint house charming! They were most accommodating despite our flight delays, and we would certainly stay there again!
Savannah
2015-07-03T00:00:00Z
Bright and cheerful from the start. Lovely pot of tea in the garden on arrival with their beautiful cat for company whilst we had a welcoming chat. Bright airy bedroom with a comfortable bed and great bathroom. Nothing was too much trouble and Jo was extremely helpful throughout. Outstanding choice for breakfast including lovely homemade bread. Sadly our schedule left little time to get better acquainted but we hope to rectify that in the near future. We really look forward to returning
Alan
2016-06-23T00:00:00Z
The communication from Jo was 1st class! She gave clear concise instruction on how to find the residence and even went to the trouble of putting out a hi-vis vest and torch to assist me in locating which cottage it was! The house is beautiful. The room (of the two I was offered...not used to having a choice!) was excellent! There was an extensive range of tea/coffee to choose from in the room and fresh clean towels. The bed was wonderfully comfy. I didn't get to see the fabled deer in the garden but I did get to meet Holly who is as friendly and welcoming as all the reviewers state :) I enjoyed a good chat over breakfast and all-in-all was made very welcome. Would very happily stay again....and will do when in the area next. One note of caution - parking may be tricky with a big car if there are others parked there.
Stuart
2014-11-06T00:00:00Z
My stay with Jo and Daniel was just perfect for my needs. Joe and Daniel warmly welcomed me into their home which is very comfortable and exactly as described and illustrated in the photos. Breakfast was a feast and Joe and Daniel could not do enough for me. My room was perfect and the bed super comfy. I was able to take a walk the next day as there are numerous footpaths in the area. The village of Ardingly. I ate at the gardeners arms which is a pub nearby. The food was very good, I would not hesitate in returning to stay with Joe and Daniel and I would happily recommend to friends family and others.
Tracy & Della
2015-05-10T00:00:00Z
We were attending an event at the Showground and the house was very well placed, a short walk away. Jo and Daniel were excellent hosts and despite themselves leaving for the airport the next morning at no time we were made to feel in their way.
Andrew
2016-12-15T00:00:00Z
Room Type
Private room
---
Property Type
House
---
Accommodates
2
---
Bedrooms
Ardingly, West Sussex, United Kingdom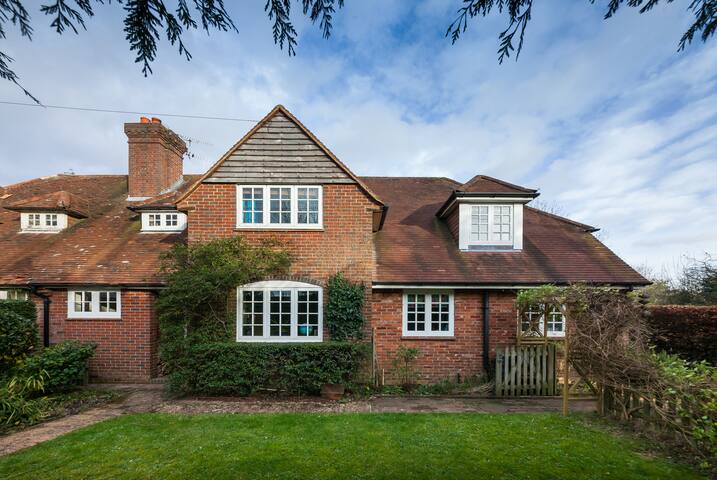 Double room (one double bed) - Perfect for peaceful getaways. Our 16th-century house is surrounded by 22 acres of woodland, meadows, canal and a lake The grounds and the nearby public pathway is perfect for people enjoying looong walks. Lots of wildlife around - ducks, pheasants, deer, squirrels, moorhens, owls (who can be very loud at night time). Good for couples, solo adventurers, and furry friends (pets).
Best for outdoorsy people as we are located in the countryside Our beautiful woodlands and meadows will definitely help you to relax. Pet friendly
A good place to be if really feel like you need to be on your own.
A very interesting place to stay, if one likes the nice surrounding and the ambiance of a historical house. Modern comfort lacking a bit, but that's not the reason to stay there. Don't forget the security code, as you might need it to return to your room after going to the toilets.
Joseph
2017-02-28T00:00:00Z
Room Type
Private room
---
Property Type
House
---
Accommodates
2
---
Bedrooms
Crawley Down, England, United Kingdom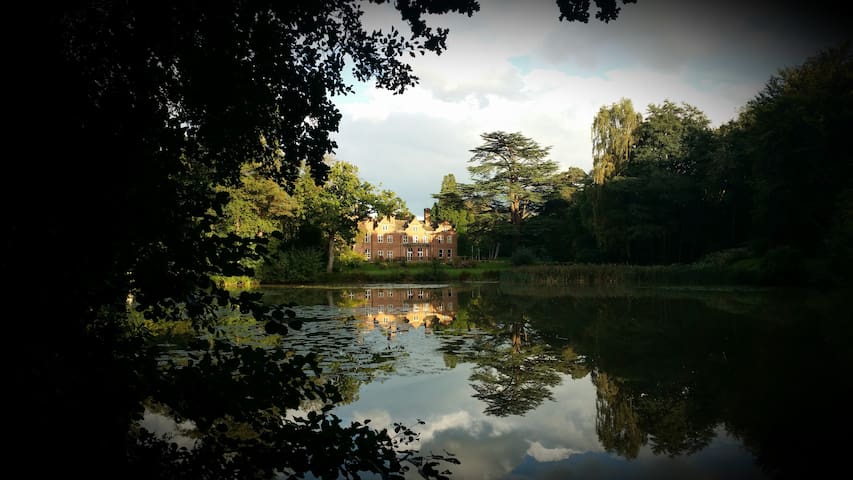 Our quiet en-suite double bedroom or the twin room with private bathroom both enjoy views over the garden into woodland; a great spot for sighting wild deer. Enjoy pure cotton sheets, natural fibre duvets,and a tasty breakfast with home made & organic products.
We offer two bedrooms: Double Bedroom - a comfortable queen sized double bed for 1 or 2 people, with ensuite shower room, tea and coffee making facilities, a flat screen TV and wi-fi access. Twin Bedroom - two single beds (that can be made into a king size double) with the option of a pull-out single bed for family bookings. This room has a private bathroom accessed just a few metres away from the bedroom. The room comes with tea and coffee making facilities, a flat screen TV and wi-fi access. Please note that the price quoted is per room per night.
Overlooking fields and woodlands and located in an Area Of Outstanding Natural Beauty, Bective Bed and Breakfast offers peace and tranquility, while being close to local attractions and amenities. Bective is situated between Haywards Heath and the picturesque village of Lindfield and is close to Cuckfield, Ardingly & Balcombe. Borde Hill Gardens, Nymans,Wakehurst Place, Sheffield Park. Towns such as Lewes and Brighton are all within easy reach. Haywards Heath railway station, offering frequent trains to London (45mins) or Brighton (20mins)is just a few minutes drive away. Gatwick Airport is a 22minute drive, making Bective the perfect base to explore this beautiful area of Sussex. The High Weald Landscape Trail passes the door and there are many other lovely walks in the area, with numerous pubs and restaurants to choose from.
Lovely hosts who were very helpful. Lovely breakfast. THanks
Joon
2017-02-14T00:00:00Z
Jane and John were friendly and helpful. We wished we had more time to enjoy their home and garden. It's in a lovely country setting.
Robert
2016-08-18T00:00:00Z
The host canceled this reservation 11 days before arrival. This is an automated posting.
Zoe
2016-06-21T00:00:00Z
Jane & John were really nice hosts ... And very helpful about directions , parking and local walks ... Fabulous breakfast too ... Room and bathroom very comfortable and airy ...!
Dave
2016-08-28T00:00:00Z
Room Type
Private room
---
Property Type
Bed & Breakfast
---
Accommodates
2
---
Bedrooms
Lindfield, United Kingdom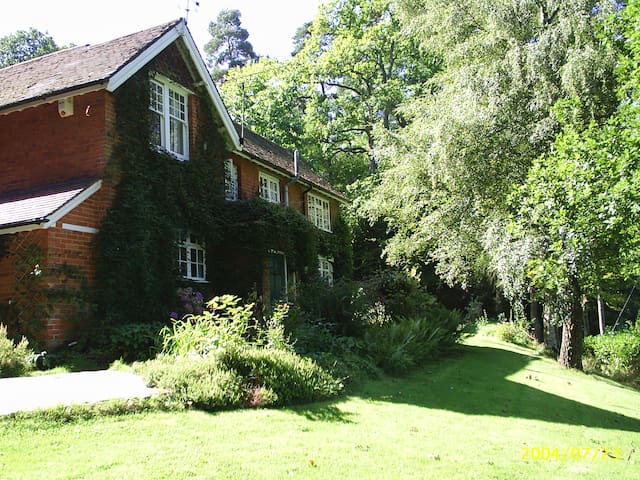 Balcombe - Airbnb
:
Average

4.93

out of

5

stars from

599

guest reviews
Enter dates to see full pricing. Additional fees apply. Taxes may be added.