A furniture apartment with a garden is available for you to rent,it has one bedroom, one full bathroom with a kitchen and a balcony
A furniture apartment with a garden is available for you to rent, where you can find all what you need of relaxation, it has one bedroom, kitchen balcony, dining room, hi-speed internet connection, and TV cable, washing machine..etc and it is located in the centre of Bethlehem near main market (almadbaseh, five mins walk also near bus and taxi station, and city centre you are more than welcome to come and see :) rent includes :water, garbage, internet
The surrounding are all family member. very warm and lovely atmosphere.
It was excellent choice to stay at Samir's house: perfect position, quite neighbourhood, nice garden with tasty fruits, amazing 200 years old house, very polite and smily family, clean and good room. I'm satisfied of my experience and for sure will cone back!
Bella
2015-03-29T00:00:00Z
Bon accueil de la part d'Ursula et de son mari. Nous avons fait un très bon séjour à Betlehem chez Samir.
Olivier
2017-03-27T00:00:00Z
Room Type
Entire home/apt
---
Property Type
Apartment
---
Accommodates
2
---
Bedrooms
Bethlehem, Palestine, Palestinian Territories
Beautiful and airy new build near the center of Bethlehem next to a friendly family home. The flat has one bedroom that can be used as a twin or a double, a large open plan lounge and fully equipped kitchen, and a modern bathroom. The flat is extremely secure, set away from the road with metal shutters so it is extremely quiet. It is beside our home, we are a friendly multilingual local family who love welcoming travelers, if you would like, Sahar can cook you her delicious home cooking.
The apartment is a large 1 bedroom, with an open plan kitchen (fully equipped)/Lounge with TV and internet, a modern bathroom and a bedroom that can be furnished with twin or a double bed. There is a desk in the bedroom and the living room, and there is a large wardrobe and shelving for storage. This is a great space for privacy, for company if you want to spend time with the family downstairs, and for socializing if you wish to invite guests. There is a supermarket next door, and it is a 10/15 minute walk from Manger Square, all bus stops, and the checkpoint to Jerusalem
Adel and his family are some of the kindest people I have ever met. They were helpful, responded to all my questions and requests promptly and efficiently, and even invited to tea/lunch at their place. I enjoyed my stay at Adel's guesthouse and sincerely appreciated their hospitality. The location is great - Walking distance to all major sites in Bethlehem (Church of the Nativity, Milk Grotto, Shepherds' Field, etc.). To Jerusalem, it's a 25-30 min ride by car or 40 min - 1 hour by bus depending on traffic and the time it takes to get through the checkpoint. The place was new and spacious. Although it was pretty cold in March, I can see how it will make an excellent place to stay when the weather gets warmer. I highly recommend this place if anyone is planning to visit Bethlehem and Jerusalem!
Catherine
2017-03-17T00:00:00Z
Very nice apartment in a good location (about 10 mins walk from Manger Square). Good communication from Adel and his family. Apartment a little cold in the evening in March but an effective gas heater was provided. Would recommend.
Sarah
2017-03-21T00:00:00Z
Casa Handal is a quiet, comfortable place close to Bethlehem University, where I was observing a Computer Science class. And Adel is a genial, attentive host. I recommend the place highly, and would definitely consider staying there again if I do more stuff with the BU.
Matt
2017-03-31T00:00:00Z
Room Type
Entire home/apt
---
Property Type
Apartment
---
Accommodates
2
---
Bedrooms
Bethlehem, West Bank, Palestinian Territories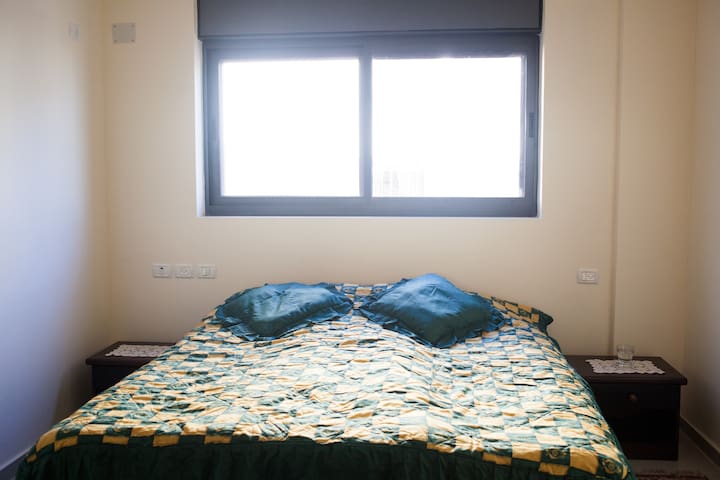 Hi, my name is Aya, and I have a husband and two sons. We live in Dheisheh Refugee Camp in Bethlehem, the fourth largest refugee camp in the West Bank. We welcome you to our home to see what life is like in a refugee camp, what Palestinian culture and food is like, and to experience life in the Middle East! We can also take you to any other areas you would like to go--Jericho, the Dead Sea, Hebron--my husband is a taxi driver, and we know the area very well.
My place house
To see uor live
Satying with Aya family was a great experience. Aya and her family are a very honest and kind family. They made our stay great. They cooked some an awesome traditional Palestinian lunch and the breakfast was great too. Ibrahem, her husband, showed us around the camp. He is a very knowledgeable person and he knows a lot of details in the history of Palestine. The camp is around 70 years old and today, it's just one more part of the city. You don't need to be afraid. It's an awesome place to stay and the best one if your objective is to experience the real Palestinian culture
Joan
2017-03-25T00:00:00Z
Room Type
Private room
---
Property Type
Bed & Breakfast
---
Accommodates
2
---
Bedrooms
Bethlehem, palestine
The apartment is located strategically close to the main Bethlehem street manger str and the commercial karkafeh str. It is 5 min away by car to the nativity square or jerusalem checkpoint-and is located in a quiet residential area. It is furnished, has many windows, 2 glass terraces, a bathroom a big open space containing the living room, the kitchen and a hallway with an extra seating area. Supermarket, restaurants, pharmacy and shops at a 3 min walk. Could accommodate more people per request
the apartment is very big and has many windows - allowing it to be full of light and comfortable. per request we can provide additional sleeping amenities to accommodate a bigger number of guests. the neighborhood is residential and quiet but connects to the main road which is busy and full of restaurants, shops etc.
quiet residental but at a few minute walk you get on the main bethlehem Manger street. supermarkets, hair salons, shops and restaurant around the apartment at walking distance.
Nadya and Abdallah are totally fantastic - very helpfull and easy going. Their apartment is localized well looks great and makes you feel like at home! Hope to come back there :)
Bartłomiej
2017-01-08T00:00:00Z
Nadya & her Husband were Perfect, kind, helpful with anything we needed. They took us on a tour, showed us around town, found us local services we needed. The apartment was Big & Clean. I highly recommend this place to stay if you are going to Jerusalem or Bethlehem.
Ryan
2017-03-26T00:00:00Z
This apartment and it's lovely hosts made our Christmas perfect! First, it's HUGE! It has a huge living room and two balconies - with lots of couches and chairs. It's walking distance to a couple of really cool bars and restaurants as well as about a 10-15 minute walk to the Church of the Nativity/Manger Square! It was a perfect place for our crew of six!
Jane
2016-12-26T00:00:00Z
Квартира запущенная, не ухоженная, посуды для приготовления нет. Стиральная машина не работает. Отсутствие информации о том, как добраться до квартиры. Сами звонили и спрашивали. Объясняли плохо.
Марина
2017-03-16T00:00:00Z
Room Type
Entire home/apt
---
Property Type
Apartment
---
Accommodates
4
---
Bedrooms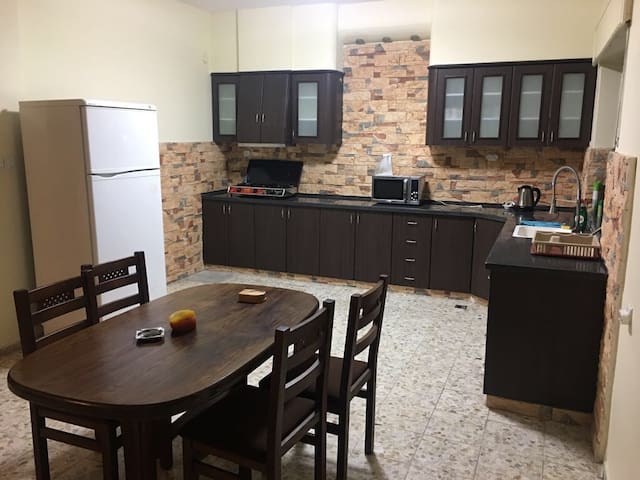 Our Lama family home is located in the centre of Bethlehem, on Manger Street, just 5 minutes walking from the Church of Nativity and Milk Grotto Chapel. You can see the Herodium, Shephard's Fields and surrounding Palestinian areas from our house. Public transportation is easily available on our street to surrounding areas. We are more than happy to direct you to get to all of the places that you want to see.
House is 2 bedrooms. One can accommodate up to 3 people or two bedrooms accommodating 2+2. Sorry, but we prefer people coming in same group.
It's really a great experience that staying with Baha and Charles Lama during the Christmas season! They're warm hearted and make me feel like staying in home.
Peter Yong
2016-12-24T00:00:00Z
It's a small family-run place, Baha and her husband Khalid are very friendly and nice. Khalid showed me his chicken farm which was not too far away, it would be nice if you could spend half a day to see his farm. The place is quiet so you can sleep easily at night. Baha's breakfast was very good value and amazing, thank you! And Khalid helped me to make many calls and found a cheap taxi to Mar Saba (cheaper than the market price, you can ask him). Baha has lots of stories about the life in West Bank, it was very nice to chat with her and her family. Highly recommended!
Pazu
2017-03-15T00:00:00Z
Baha is a great host. The Lama's family home is welcoming and pleasant. They are located in a central area of Bethlehem where you can travel by foot to most areas of town. Highly recommended going with Khalil to the ranch and eating Baha's yummy food.
Isidoro
2017-03-11T00:00:00Z
We had a wonderful (EMAIL HIDDEN)municating was fast and easy. The room we stayed at was clean. We felt like home during our entire stay. Baha's husband gave us a walking tour right after our arrival and later took us to his farm. Each morning we had a delicious breakfast. We had a very nice stay and we would definitely stay here again!
Reetta
2016-12-21T00:00:00Z
It was a really great experience to be with the Lama family. I had many interesting discussions and learnt so much. We had delicious breakfast and lunch together at a low price. They showed me around and even took me to their daughter for orthodox Christmas. One thing to know about Palestine in winter is that it can be quite cold and houses generally do not have heating. So bring warm clothes. I can highly recommend this place!
Arne
2017-01-07T00:00:00Z
The stay at Baha and her family was very nice... I really enjoyed my time with them - they were very welcoming. All the best!
Marcus
2016-12-25T00:00:00Z
Baha and her family are so kind and welcoming. I'd really recommend!
Ashton
2016-12-27T00:00:00Z
We 've stayed with the Lama family for two nights. They were incredible welcoming. They offered us tea and coffee, took us to their mother's house and to thier little farm. The room was ok and the breakfast was delicoious. They treat you like a family member wich is great but they also unterstand when you need some private time. It was interesting and a wonderful experience to get to know this warmhearted palestine family.
Annalena
2016-08-25T00:00:00Z
Room Type
Private room
---
Property Type
Earth House
---
Accommodates
4
---
Bedrooms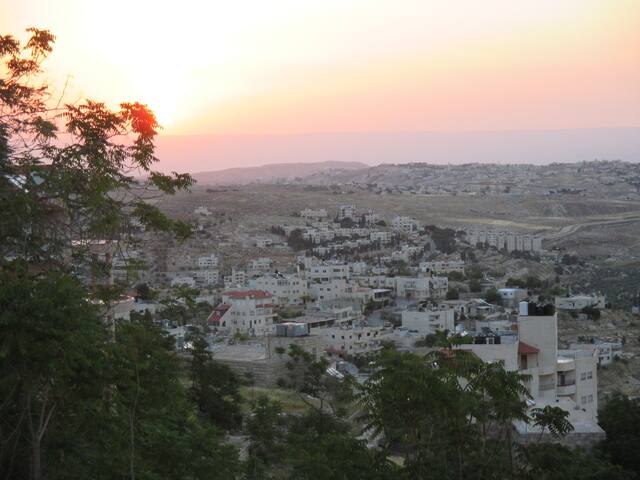 It is in a nice quiet living area in the center of Bethlehem with specious rooms, sunny calm and clean, it's 5 minutes walking from the bus stop No.231 two minute by car to our Cozy apartment, this bus come from Damascus Gate in Jerusalem to Bethlehem. One minute to the Main Street (Manger st.). 10 minutes away walking or 3 minutes by car to the Nativity Church. Or to the Checkpoint, we are in the middle, it's very close to stores, restaurants, in addition it is in the center of Bethlehem.
Our cozy apartment is in the same building where we are living . Guests have their own separated entrance, very calm and away from the noisy road. In one minute walking you will be in the main road (Manger St.)very close to The Middle East building where you will access to the public transportation. In four minutes walk you will be in the beautiful, old Star Street which leads you directly to the Nativity (URL HIDDEN) that street you will find lots of old buildings that still keeping the heritage of Bethlehem.
The calmly atmosphere in our area is extremely unique for working or resting or doing anything you would like to do beside the lovely view that can give you a deep breath specially when you sit on the entrance balcony which is glassy and where you can sit and rest from a long day
The apartment is separated from the rest of the house and it is spacious and very clean. The kitchen is fully equipped making it easy to cook and feel like home. As i mentioned above, the flat was very clean, and so we're the bedsheets! The wifi connection was excellent. Nidal was very friendly, he waited for us at the bus stop and invited us for a coffee before we left. For any question we had he replied very fast. All in one, it is a great place to stay in Bethlehem! Highly recommended.
monica
2017-02-25T00:00:00Z
Thank you so much for having us, me and my daughter had an amazing time at your lovely place!
Domin
2017-03-27T00:00:00Z
We had a great time at Nidal's place. He is a very friendly host and provided everything we needed for us. Great communication. The apartment is clean and has everything you need. Comes with a nice view!
Fabian
2017-03-31T00:00:00Z
Our stay in this appartment was a very good experience. It's located in a quiet place, but near the centre, the public transportation and restaurants (5-10minuts by foot). The appartment is well equipped. The kitchenette has everything we needed to cook, the mattresses are very confortable and all the appartment is very clean. They have WiFi connection. Nidal and his family were very kind, were always available to help and they have us good advices to explore the city. We highly recommend a stay at this appartment.
Catarina
2016-06-06T00:00:00Z
The apartment is very well located in 20 meters from the Manger street and between the separation wall and the old city. There is a fantastic wine bar with live music on weekends right at the corner with Manger street. The apartment is simple but has all necessary equipment, is very clean and has excellent quality-price ratio. I certainly recommend for those traveling alone or with friends. For couples, there is no double bed yet. It is something the host is contemplating adding to the place.
Emmanuel
2017-03-18T00:00:00Z
I stayed in the apartment for nearly three weeks and was very happy with my experience! The apartment is very nice, clean and well equipped. The location is great in central Bethlehem, everything you need is within walking distance and the house is located on a quiet street. Nidal and his family are wonderful and I enjoyed their company, wonderful food and new friendship. I was very happy with my stay and will highly recommend a stay here.
Marte
2016-05-07T00:00:00Z
I stayed at Nidal's for one night in August. The apartment is centrally located, very clean and contains everything you need. Nidal and his family were very welcoming and helpful during my stay, coming to pick me up at the bus stop upon my arrival for example. I would come back without any hesitation :)
Mou
2016-08-28T00:00:00Z
Nidal's apartment is very spacious, located 10 minutes walk from bus, which is the cheapest way of getting to Jerusalem and around. It's near to shops and cheap and good restaurants. Our hosts were very friendly and helpful. Nidal will pick you up at your arrival and will explain you how to move around. Plus it's really cheap so you definitely will get best value for your money.
Krzysztof
2017-04-07T00:00:00Z
Room Type
Entire home/apt
---
Property Type
Apartment
---
Accommodates
3
---
Bedrooms
PS, Palestinian Territories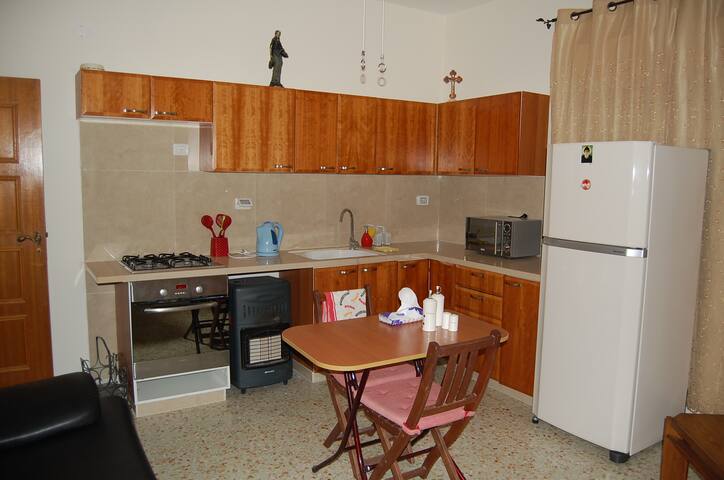 Fully furnished Studio, located 3 minutes walking from Manger Square and, Church of the Nativity, shops and restaurants, 5 minutes walking to the old vegetables/fruits market, best location in the city! The studio building is a new building.
Usama's mother and father were great hosts, very warm and polite! One of the best places I stayed in so far whenever I go back to Betlehem I know where to go! The area was great, not far from the city center and they main church, great restaurants around and the people of Betlehem are very good nice helpful people. Can't wait to visit once again! Thank you Usama! And please thank your parents as well!!
Ala
2016-07-24T00:00:00Z
Centrally located, and flat includes all the basics for a couple or solo traveller; appliances could use updating, but Lorette is very generous in letting you borrow or use whatever you need. Lorette is a very gracious host (and even shares her delicious cooking with guests!) and Usama is very helpful and professional. I echo another reviewer however in advising solo women to avoid being alone in the flat with other male family members who can be a overly affectionate. I never felt unsafe, but found it helpful to set clear boundaries.
Julie
2017-03-31T00:00:00Z
I had spent some time in other places of Israel for about three weeks prior to making it to Bethlehem. When I arrived I got lost and Usama came immediately to find me and guide me to the home. His parents rent a lovely, big spacious room in a outside apartment. The hot water works, the place is filled with everything you'll need to cook your meals and a large bed. Usama is well liked in the neighborhood by people of different faiths and nationalities. He works a job that is dedicated to see people's lives changed and improved. At the top of the hill you'll find many religious historic sights within a three minute walk. There is a little store out side and a market on top of the hill much like the old market in Jerusalem. Usama will give you a tour of the of the West Bank and winery and teach you history while hiking for a small fee, and it is well worth it!!!! By far this family cared for me the best out of any of place I stayed. I recommend you rent a car for traveling purposes, and I give this place a must stay while in Bethlehem. Usama is an excellent host that you can count on. -Nathan Vrentas
Nathan
2016-05-06T00:00:00Z
Lorette, her husband and her son were great hosts! Her son picked us up with his car which was really great, and we were invited to drink tea with Lorette and her husband and had interesting conversations. The studio is very spacious, has a bed and desk and private bathroom, and was clean. The location of the studio is perfect. We'd come again anytime!
Andrea
2015-07-03T00:00:00Z
We had a great stay in Bethlehem. The People are really welcoming and friendly. Lorette is no exception to this. Very helpful with guiding us to ensure we got as much out of our short stay as possible. We were the only guests staying there that night, so we had the whole appartment for ourselves. 1 day was not long enough.
Guido
2016-05-27T00:00:00Z
Usama very kindly picked me up from the Bab Zqaq stop in Bethlehem and showed me a bit of the Old City, just so I could get my bearings straight. He welcomed me into his home, and I met with his lovely family. Usama was very attentive to my needs and very informative about things to do in and around Bethlehem. I highly recommend their place!
Jae
2016-07-09T00:00:00Z
Usama and Lorette were very sweet hosts. The neighborhood was safe and their home is a 3-5min walk to the church of Nativity and the market.
Naomi
2015-12-25T00:00:00Z
My stay in Bethlehem could not have been easier, or lovelier. The studio apartment is centrally located and charmingly furnished. The hosts accommodated my changing itinerary and last minute bookings and remained flexible throughout. I look forward to coming back very soon.
Cindy
2016-04-27T00:00:00Z
Room Type
Entire home/apt
---
Property Type
Apartment
---
Accommodates
2
---
Bedrooms
Bethlehem, Palestine, West Bank, Palestinian Territories, Palestinian Territories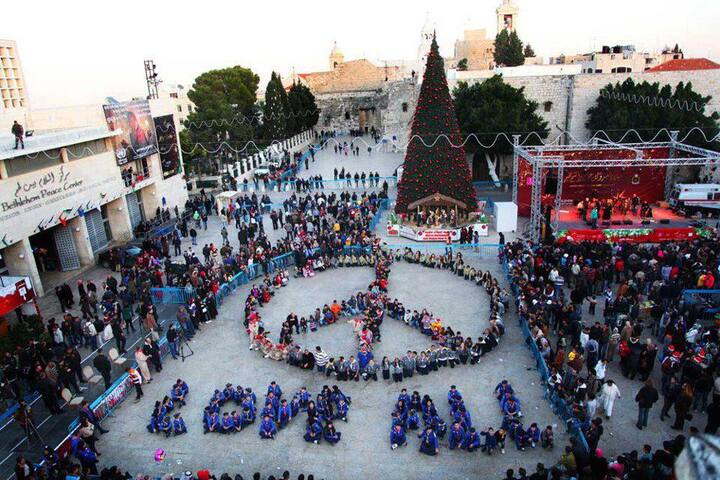 Beautiful old house (more than 105 years old) near Nativity Church Bethlehem and manger square restaurants and supermarkets near ,only 1 minute walk from House to Nativity Church in the center of Bethlehem...the house is a sunny place ( with a nice rooftop terrace) private room and balcony,a kitchen with a washing machine, free coffee and tea Дом находится в центре Вифлеема в самом сердце исторической части города. Мы говорим по-русски You are welcome to my home. You can pay by cash.
the apartment is a sunny place , private room ,balcony , Shower (together with a toilet) and Kitchen. You are very welcome to use everything in the apartment (kitchen, balcony) We live in the house me and my daughter , We've got Wifi, hot water and a rooftop . Прекрасный и уютный дом с террасы на крыше открывается потрясающий вид на город . Welcome to our home .Добро пожаловать!С удовольствием познакомлюсь с Вами.
The location located in the heart of Bethlehem, just next to the Bethlehem's Municipality very ideal for exploring Bethlehem. Историческая часть города ,спокойный район и все очень близко.
You can't get closer to Manger Square and the Church of the Nativity than Natalie's place, it is just two blocks away. I was only with her one night, but it was great! highly recommend.
Bill
2017-02-21T00:00:00Z
Natalie and her daughter were very polite and her home was very charming. You don't even notice they are at the house. I would definitely stay at her place again.
Dwayne
2016-11-08T00:00:00Z
Thanks, we really enjoyed and appreciated to stay at your place. It was a pleasure to meet you and your daughter. All the best!
Christoph
2016-04-03T00:00:00Z
Lovely place, lovely people.
Peter
2017-03-10T00:00:00Z
I really enjoyed stay at Natalie's house. Natalie is so nice person, she has very cared about me. And her family members are also amazing. I had a special memories with them in Palestine, and these memories must be my treasure in my life. The location of the place is perfect. From this house to the nativity church, it took only 1minutes by walk. When I wanted to buy something to eat, it is very easy to buy, because then are many shops and supermarket near the house. As for room, it is very sweet and comfortable. I could sleep very deeply. Totally Natalie's house is wonderful!! I really recommend her house
Miku
2016-12-04T00:00:00Z
Natalie and her family are respectful and kind. If you're staying in Bethlehem, I can't imagine a better location than this one. I was able to see the nativity church from my balcony. By foot, it was less than one minute away from the church and everything else you need (plenty of restaurants, shops, bank, information center, etc.) Recommend.
Katerina
2016-07-04T00:00:00Z
The house is charming and very well located. Natalie met us up on arrival and had even offered us some pastry. The family was discrete and we did not get to see each other much, but the atmosphere was welcoming. Thanks !
anne
2016-07-26T00:00:00Z
Natalie was were friendly and picked us up at the Church in the City Centre, the Appartement is just a few minutes away from it by walking. The room it's amazing, big, clean and she provided us with fresh towels and everything. One of the best things is the private rooftop: you have there a view over whole Betlehem!
Oliver
2016-09-29T00:00:00Z
Room Type
Private room
---
Property Type
House
---
Accommodates
2
---
Bedrooms
Bethlehem, Palestinian Territories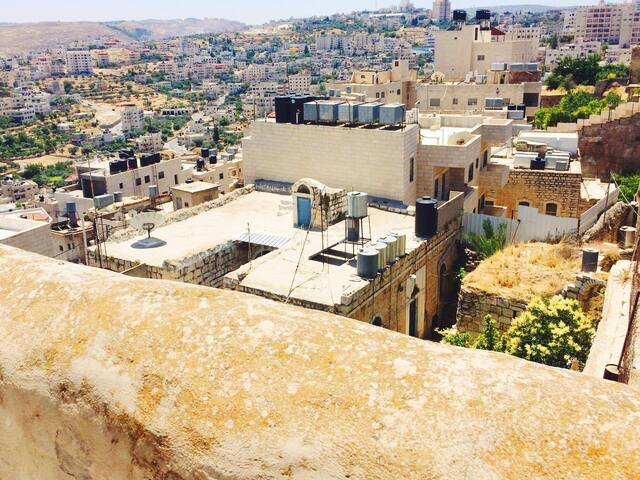 The room has a great view, close to city center, shopping and restaurants. You'll love my place because of the comfy bed, the high ceilings, the views, safe, close, friendly neighborhood, . My place is good for couples, solo adventurers, business travelers, families (with kids), big groups, and furry friends (pets).
The rooms are spacious, bright, clean. We plant fruits and vegetables, have sheep, lambs and rabbit. The house is ten minute walk to the city center and Church of Nativity. The Freij family is well known and respected in Bethlehem so your stay can be safe and comfortable.
Bethlehem is a small town, friendly neighborhoods. The neighborhood is quiet and easy to get around. Within walking distance, there is a nice supermarket, a fruit stand and couple of restaurants and coffee shop. Though it would be nice to go through the city market near the Manger Square to pick your favorite fruits and vegetable.
We had a fantastic stay with Issa. He was very helpful with arranging travel plans, breakfast was tasty and the room very luxurious for what we paid
Alexander
2017-01-21T00:00:00Z
Big room with private bathroom, great location near the old town, Issa met us in the main square and was a great host in every way, even providing a lovely breakfast. Also highly recommend the museum in the Banksy hotel in Bethlehem - anyone can go and gives a real insight into the Israeli/Palestine conflict.
Claire
2017-03-25T00:00:00Z
I strongly recommend to all the tourists who are going to visit Bethlehem, to stop at Issa's place! It's the best host I have ever met. He showed great hospitality to us. He provided us with fresh bakery, breakfast, hot bread, met us and accompanied us to the places. The apartment s big with all facilities. Walking distance from the main square. Has even parking. We felt very safe and like home! Such a nice person
Alina
2017-03-16T00:00:00Z
Issa is very friendly man. He met us on the nearby street and brought to home. Breakfast was tasty and fresh
Maksym
2017-03-08T00:00:00Z
We had a very nice stay at Issa's place! :)
Sebestyén
2016-12-24T00:00:00Z
Nagyon kedves szívélyes vendéglátó Issa. Sok információval szolgált az ottani életről látnivalókról. A szobák nagyok és kenyelmesek voltak, a reggeli bőséges és friss.
György
2017-03-23T00:00:00Z
Room Type
Entire home/apt
---
Property Type
House
---
Accommodates
8
---
Bedrooms
Bethlehem, Palestinian Territories, Israel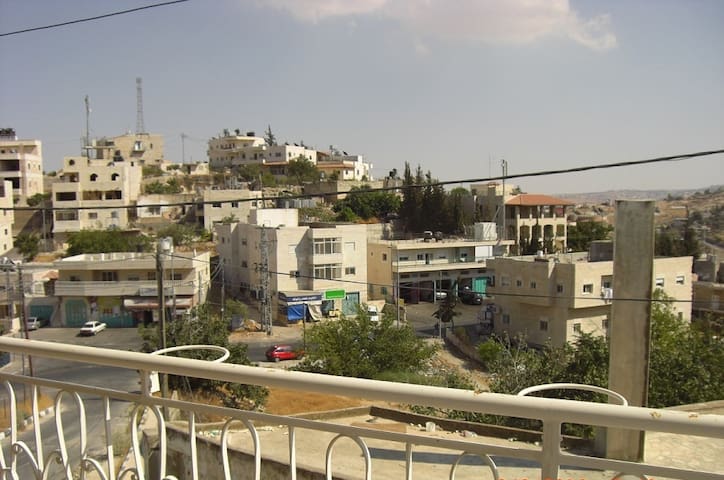 My place is located in the peaceful, friendly town of Bayt Jala in the palestinian territories. It is about 6km from Jerusalem. The bus 231 starting from Damascus gate in Jerusalem passes through our place, one station ( Beit Jala pharmaceutical co.) before arriving to terminal in Bethlehem. You'll love my place because of the comfortable beds, the kitchen, the coziness, and the Zen Garden around. My place is good for couples, solo adventurers, business travelers, and families (with kids).
My place is located in the peaceful, friendly town of Beit Jala near to Bethlehem main road. The place is in a ground floor house surrounded by a beautiful Zen garden: Old olive trees, fruits trees, a fountain, and chicken hen . My family own a restaurant in the same location called KOBBEH SAMBOUSSEK, so you can take your meals in the same place if you want. To note that your breakfast is included in the price, you can enjoy our chickens eggs, the jam made by the grand mother, the olives of our garden and many other home made ingredients. Make our place your home in Palestine
our place is close to public transport leading to the cities of Hebron, Jerusalem and Ramallah . There are many restaurants, traditional shops around us , there is also many culture and arts gallery. The resident of the neighborhood are very friendly people.
We thank Fayrouz for a beautiful stay in Beit Jala. The property is a typical West Bank home with a beautiful garden. In the morning we would get home-grown oranges, olives and bread from their restaurant. All served with olive oil and zataar of course. We would also have hom-made Orange Marmelade. Delicious! On our first night they would take us to a local supermarket for us to buy suplies for the children which was super helpful. The property is in a very good condition compared to the average West Bank home. Although the weather was cold all the rooms were really warm which is not a given. It's a great place for children as the property is fenced in and there is a gate in between the grounds and the road. The house is only a very short walk from the 231 bus and the Bethlehem old city is within walking distance (allow 30 minutes with children). Ayda, PMNH, Dheisha, Nativity Church and so on are very close too and we can recommend visiting these places. There is a big play centre for children of all ages nearby ((SENSITIVE CONTENTS HIDDEN) Beit Al Liqa). We hope to come back soon.
Jens
2017-02-09T00:00:00Z
The host canceled this reservation 9 days before arrival. This is an automated posting.
Bernardus
2016-12-24T00:00:00Z
Room Type
Entire home/apt
---
Property Type
Bed & Breakfast
---
Accommodates
4
---
Bedrooms
Bayt Jala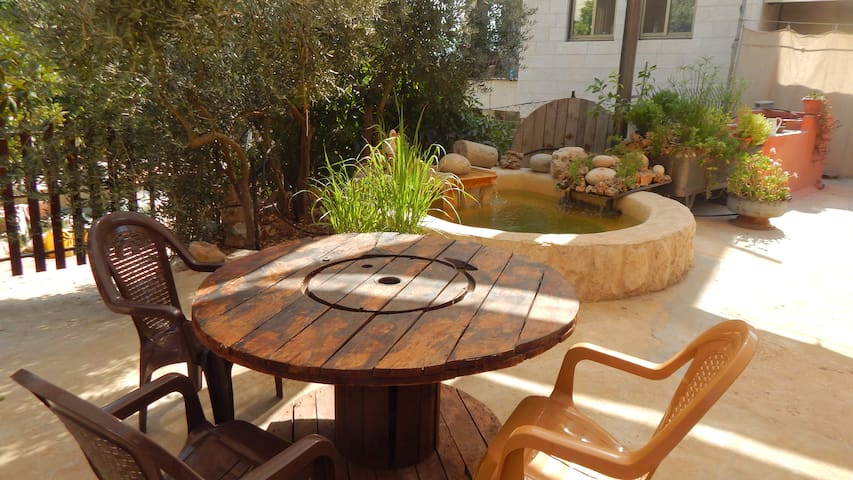 Located above our family home and shops, Casa Handal is a fully equipped and hospitable one bedroom apartment, with flexible sleeping arrangements and bed and breakfast options, available for longer-term lets.
Ideally positioned in the center of Bethlehem, the apartment is walking distance from both the Church of the Nativity and Rachel's Tomb, with near-by transport links to Jerusalem and the rest of the West Bank.
I thoroughly enjoyed my stay at the apartment. The location is great for walking and getting around in Bethlehem. (Make sure you get a nutella crepe from Toast R Us. They're really yummy) It's also a very short walk to the bus that goes into Jerusalem. Adel and his family are very kind and gracious hosts. Adel was flexible when I had extra guests for part of the time. We were able to work out pricing to accommodate the extra people. He also allowed us to park our rental car safely behind a gate rather than parking it on the side of the street. Bethlehem is a great place to stay when visiting the area. It's still a great central location for traveling elsewhere in the West Bank and Israel Proper, but everything is much less expensive than it would be in even East Jerusalem. Many tourists just pass through Bethlehem for the afternoon to see the church and leave, without supporting the economy in any way by purchasing food or gifts. So the locals are usually very happy when they find out you've chosen to stay in Bethlehem and will often give you a good deal on purchases. I stayed in Bethlehem for almost 2 weeks and still wasn't ready to leave. I had a wonderful experience.
Tori
2015-06-12T00:00:00Z
I only give five stars if something is well above average so the 4 stars reflects a good rating. Everything was as advertised. The place is clean and comfortable if not fancy. There are 2 beds (one twin and one queen) so you could sleep 3 people. The thing I needed most was good internet. Wifi worked very well and Adel even had an ethernet port and cable for wired internet. The location is great, right in the center of Bethlehem. Taxis are always going by so it's easy to get a ride to anywhere you want to go within the west bank. Plenty of restaurants and various shops are within two to five minutes walking. The primary sight in Bethlehem, the Nativity Church, was about fifteen minutes walking. If you need a simple and comfortable place to stay, this is a great find. Adel's communication was excellent, and he was easy to reach when I arrived. He even answered my call to reset the internet at 11pm at night when I was working. That was very much appreciated. A good stay. Thank you Adel.
Kevin
2014-03-29T00:00:00Z
Apartment not far from the center with a parking space in front. All shops near. Adel is very nice, familiar, friendly and helpful. Communication and all organization worked properly. Apartment is absolutely okay and has the normal region standards. Water and electricity all the time, hot water, kitchen and so on worked good. Recommend iespecially, if you want to visit the region and don't want to pay too much in Jerusalem.
Finn
2014-03-11T00:00:00Z
We spent a few really awesome days in Bethlehem with Adel and his family! They had already helped us with all the preparation for our trip and made sure that everything ran smooth, from our arrival to the very departure. Sara's breakfast and dinner was great and it was a true opportunity to try the real Palstinian cuisine. We enjoyed their immense hospitality and would definitely come and stay again to explore this wonderful land.
Jochen und Dominik
2014-04-17T00:00:00Z
Adel's family were great hosts. They attended to anything I asked. I came at a cool time of year so it may have been more comfortable if it was warmer outside. But they had a propane heater that I got used to using. The family is great so make sure you have a meal with them. The price was one of the best I found so my expectations were kept low. You could fit three people in the apartment so it is cheaper than a hostel.
David
2017-03-17T00:00:00Z
Adel and his family are very nice, we had a great time dinning with Adel and his wife.
Benoit
2017-03-22T00:00:00Z
Adel and the family made us feel very welcome. They were extremely helpful, advising us how to get around Bethlehem and about life there. The private, simple apartment had all we needed, was quiet, cool and with shops nearby. Thank you for a great stay and especially for the delicious lunch! Shifá
Fredi
2016-04-04T00:00:00Z
Great cooperation. We arrived almost 10 hours earlier, than we originally agreed, but it was no problem to accomodate us notheless. The place is a few minutes brisk walk from the Church of Nativity and also to the Wall with the Banksy grafitis (and also newly opened Walled Off Hotel and Galery - a must see!) Adel is very kind and helpful. He speaks Polish, which was for us fellow Slavs (from the czech republic) a hearthwarming experience :)
Oldřich
2017-03-26T00:00:00Z
Room Type
Entire home/apt
---
Property Type
Apartment
---
Accommodates
3
---
Bedrooms
Bethlehem , Palestinian Territories/Behtlehem, Palestinian Territories
My place is close to public transport. My place is good for couples and solo adventurers.
Best place I have ever used. Nicer than a hotel. Lovely hosts. Hope to come back
David
2016-09-24T00:00:00Z
The host canceled this reservation the day before arrival. This is an automated posting.
Eliyahu
2016-09-02T00:00:00Z
Everything was perfect. Great communication.
H
2016-10-20T00:00:00Z
Anot and her husband Shuki are wonderful hosts! Their place is much more than a room. There is a private bath and separate entrance, a small "kitchenette" which she stocked with some food for my arrival, cable TV and wifi. It's really a small studio apartment. They were extremely helpful and kept saying if I needed anything, just to ask. Their home is also located close to several major bus routes into the heart of the city.
Anne
2016-09-18T00:00:00Z
I must say this stay was the best Airbnb experience I had so far :) Anat and her husband Shuki are the best hosts I ever meet! They are Super friendly and helpful with all you will need. The room is more like a five star hotel room, Than just a normal airbnb room you will usually get. Great sized room with 100% privacy, A fridge full of food with no extra cost :) Very quiet and safe neighborhood with FREE parking right outside the room. I really fully recommend staying in this room when visiting jerusalem. 5 STARS.
Bernard
2016-09-09T00:00:00Z
Thanks for your hospitality. They even picked me up at the bus station By car, Which is really nice. Thank the whole family for your hosting. The breakfast is delicious. : )
Victor
2016-09-11T00:00:00Z
My hosts were very friendly, helpful, and welcoming. The "room" is really a tiny studio apartment, perfect for privacy. Anot stocked the mini-fridge with some food staples and she and her husband were very helpful whenever I needed anything. I can't recommend enough!
Anne
2016-09-21T00:00:00Z
Room Type
Private room
---
Property Type
Bed & Breakfast
---
Accommodates
2
---
Bedrooms
Jerusalem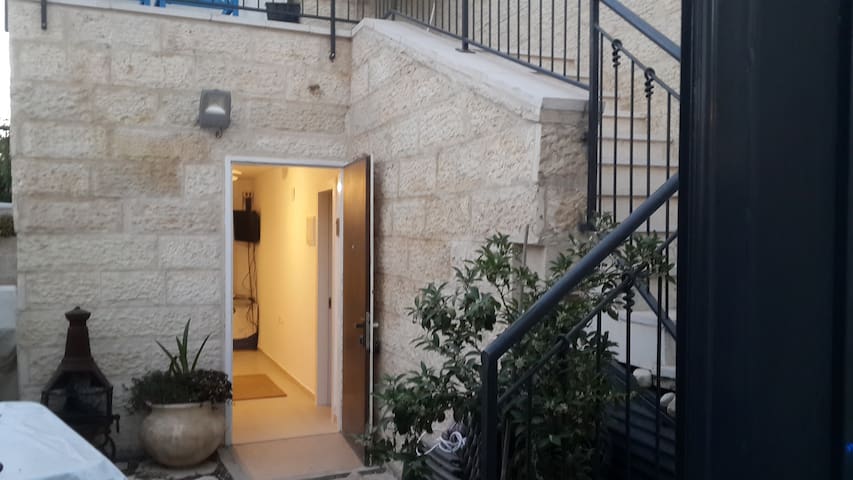 - An ancient room 500 years old made to be the greatest space for travelers and have everything what you wish for in a room. - Our place located in Bethlehem City!!! - If you book and think its in Jerusalem, you have to deal with it :) WELCOME !!!
Bethlehem Cave have wifi and right in the center only 30 Sec from the Church of Nativity ... we welcome you and we would be happy to organize tours with the best prices that you will have the best time in the Holy Land the land of Jesus ,,, WELCOME
Our area is calm and right in the center and you can get everything within walking distance
Paul and his family were extremely helpful in going out of the way to help, initially in finding the place, then during the stay and guiding me in the places to visit. Paul, his wife, their cute little baby and cat were amazing hosts, it was a very clean and homely feel. I wouldn't hesitate to recommend this to any one, fact I already have !
Asif
2014-12-31T00:00:00Z
If you were wondering – then Yes, Paul actually has a real cave for you to sleep in. Paul's place couldn't be situated in a more perfect place in the little town of Bethlehem. It is literately just around the corner from Manger Square and the Nativity Church. – So I had the pleasure of the outstanding experience of waking up Sunday morning in a little cave to the sound of the church bells from the Nativity church. Before arriving, Paul was very helpful with directions and he was so kind to pick me up at the bus station when I first arrived. Paul and his lovely family made sure to make me feel welcome from the moment I was there. Without hesitation, they invited me to their family dinners, lend me sunglasses, an umbrella, map, directions, and everything I might have needed. It truly felt like a home away from home. I would definitely recommend anyone to stay at this amazing home with this lovely family.
Olga
2015-11-02T00:00:00Z
Great family to stay with - easy going, friendly and easy to keep contact with.
Maia
2017-02-27T00:00:00Z
The location was great as it is in the centre, less than 2 min from the Nativity Church and the room was big and had everything you could need. Paul and his family were very friendly and tried to help me with all enquiries but there is something I have to highlight. I use airbnd because of the chance to stay with locals who know the good places to go and advice you in order not to be ripped off as a tourist. For that reason, I did not like when he tried to make money from me. On my arrival, I called and told him that I would arrive around 6pm in East Jerusalem and he told me the only way to get to Bethlehem at that time was by taxi. He said that he could get me a taxi for 80 shekels, making me think that was a good deal and I trusted him as he is a local but then I realised you can find taxis much cheaper. He also offered in the day I was leaving to take me to the bus station at 5.30 am in the morning for 20 shekels when you could get a share taxi for 3 or 5 shekels. That really took down my experience as you expect honesty and good advices from your host, something I have always had until I stayed at Paul's place.
lorena
2015-02-08T00:00:00Z
I stayed two nights in begin February at Paul & Ieva's lovely cave. It's a big room, Paul put an additional heater to keep the room warmer. Ieva gave me a handmade tiny map to know the city better, and it helped! They speak English very well, and have made my visiting to Bethlehem easier. The location of their cave is very good, just by two minutes' walking, you'll reach the Nativity church and Information center. I really enjoyed my staying by Paul and Ieva!
Yizhen
2016-02-09T00:00:00Z
A wonderful unique room, hosted by two wonderful unique people. You will enjoy your stay, and learn a lot along the way. Paul will be happy to help you in whatever way possible.
Charlie
2014-05-25T00:00:00Z
Paul was an exceptional host. He went above and beyond what you would expect.
ROBERT
2014-07-24T00:00:00Z
Paul & his families are great hosts. Extremely helpful & kind. Paul came to pick me up right away when I called due to the problem I had with the taxi driver who said he knows the location but didn't. He even put me in a private room though I booked a share room. Thank you very much Paul.
Coco
2016-03-26T00:00:00Z
Room Type
Private room
---
Property Type
House
---
Accommodates
1
---
Bedrooms
Bethlehem, Israel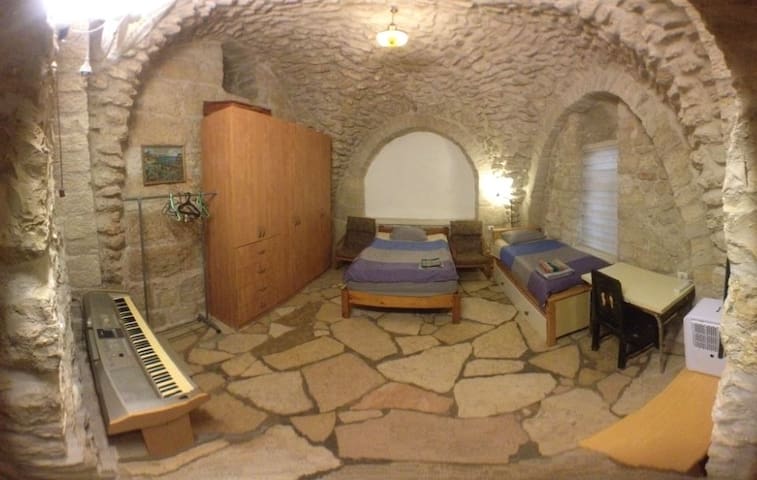 Luxuries 3 bedroom apartment in the town of Beit Jala. 5 minutes drive to Bethlehem city, 15 minutes drive to Jerusalem. you will enjoy the seen from my top floor apartment, views of beautiful hills and valleys. Please note that my place is not convenient for people with limited immovability as my flat on top floor with stairs.
Room Type
Entire home/apt
---
Property Type
Apartment
---
Accommodates
6
---
Bedrooms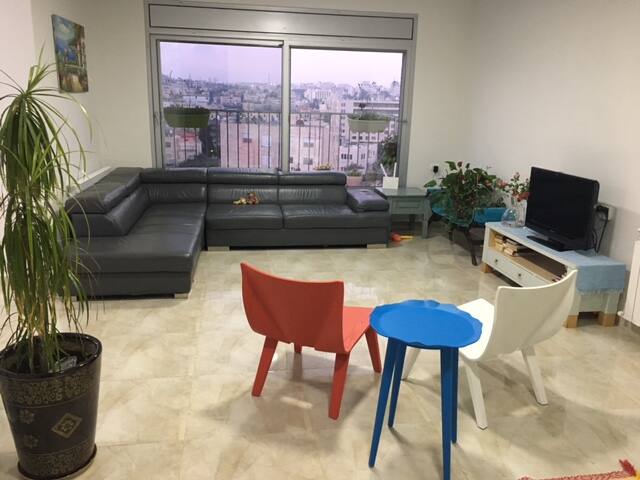 Our modern studio flats are situated in Bethlehem's vital Manger Street, 15m walking distance to the Nativity church through the beautiful Start Street. The apartments are in a central location with easy access to sites,restaurants, shops & transport
Our private studio apartments provide guests with the privacy and flexibility of an apartment with a separate entrance. All of our private studio apartments are in a central location with immediate access to public transportation. We are at a 15 minute walking distance from the Nativity church through the beautiful start street, which is also accessible through 2 min car drive. The apartment building is on a main road in Bethlehem and is adjacent to a variety of bars, cafes, restaurants and grocery stores. The building is within walking distance to many sites and attractions.
Manger street is the main road in Bethlehem, it cross the city and connects to Nativity Church, the Milk Grotto, Shepherds Field as well as the Separation Wall with its famous graffiti.
Host is very nice and sent his colleagues to check us in quickly. The place is an luxury apartment and in center of the town with easy access to food.
James
2016-10-08T00:00:00Z
I can truly recommend this place. It is clean, cozy and big. The hosts are kind and helpful and the area is nice and interesting. I will be back there
Liv
2017-02-02T00:00:00Z
The host was extremely helpful beforehand, allowing us to move our arrival time (thanks!) The flat itself was clear and had everything we needed. Also, for anyone with a car there is a secure car park opposite the flat where you can park overnight for c. £5, which was great.
Maria
2016-08-24T00:00:00Z
Our hosts friend met us as well as one of the Neighbors upstairs. They were very kind and we had a great conversation.
Liam
2016-08-07T00:00:00Z
The location is great walking distance to major church's and locations. Super clean, great space, cozy and warm for winter days
Jackie
2016-12-26T00:00:00Z
SUPER
Jan
2016-12-30T00:00:00Z
Nice place. Clean, spacious, and well located. Easy to communicate with the hosts
Ramsey
2016-08-30T00:00:00Z
Ashraf is fantastic! He is very welcoming and friendly, and ready to assist in any way he can. Really he is very kind and helpful, and, I immediately felt like home. The studio is very cozy and clean as one can see from the pictures! The area is quite with lovely neighbors. It is literally a 1-minute walk away from public transportation. Overall, in terms the host, the accommodation and the neighborhood, I would have no hesitation in recommending Asraf's studio to other visitors and tourists looking for a nice, affordable place to stay in Bethlehem.
Hazim
2016-08-22T00:00:00Z
Room Type
Entire home/apt
---
Property Type
Apartment
---
Accommodates
4
---
Bedrooms
Bethlehem, PA, Palestinian Territories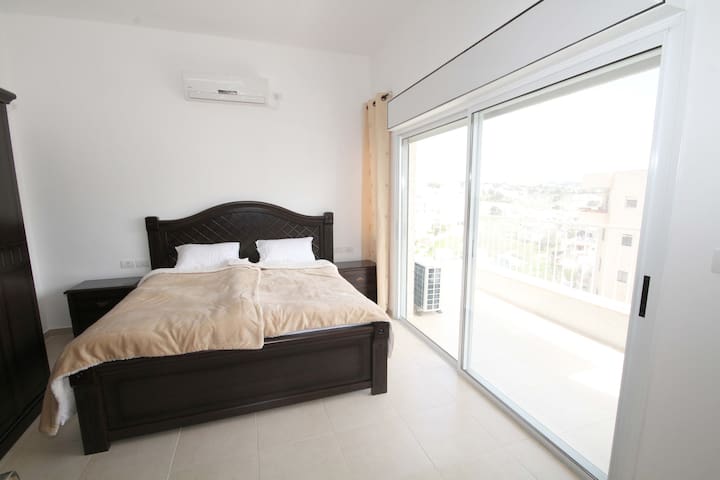 My place is close to family-friendly activities and nightlife. You'll love my place because of the neighborhood and the comfy bed. My place is good for couples, solo adventurers, and business travelers.
The apartment is very close to Arij and Maan centers.
Room Type
Entire home/apt
---
Property Type
Apartment
---
Accommodates
2
---
Bedrooms
PS, Palestinian Territories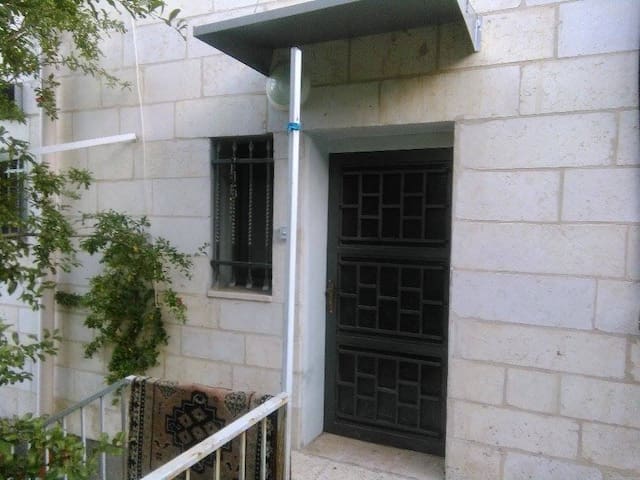 My place is close to the city center, restaurants and dining, Transportation to Jerusalem ($1.5) Bethlehem University 2 min walk, Church of the Nativity 5 min walking.... My place is good for couples, solo adventurers, and families (with kids).
Room Type
Entire home/apt
---
Property Type
Apartment
---
Accommodates
3
---
Bedrooms
Ari'el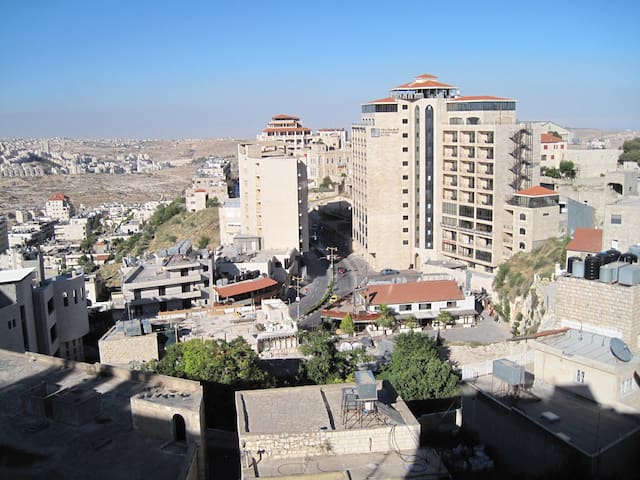 My place is close to Only 5-Minute ride from downtown Bethlehem. The place is a short walk from the roundabout next to the Russian center.. You'll love my place because of the location, the ambiance, the neighborhood, the people, and the outdoors space. My place is good for couples, solo adventurers, business travelers, families (with kids), and big groups.
The house is 130 square meters
Room Type
Entire home/apt
---
Property Type
Apartment
---
Accommodates
6
---
Bedrooms
Ari'el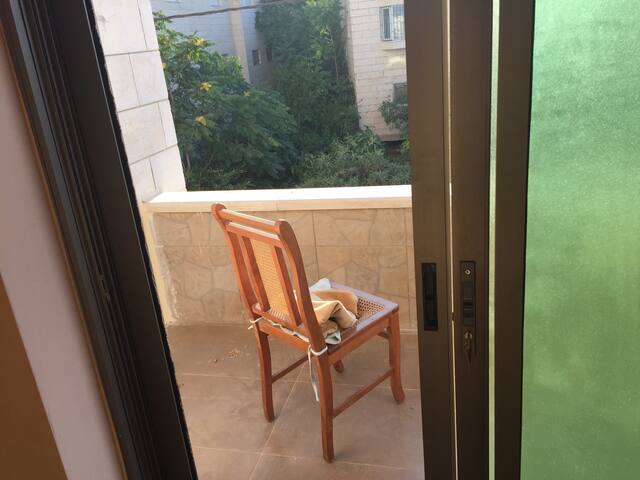 Enter dates to see full pricing. Additional fees apply. Taxes may be added.