I have a 3rd floor corner loft in the heart of downtown Omaha that is professionally cleaned between each guest's stay! Just steps from the old market, restaurants and cafes, museums, TD Ameritrade ballpark, Century Link Center, and the world-famous Henry Doorly Zoo. Private parking for 2 vehicles, high-speed WiFi, digital cable, and free coffee and tea!
Right in the middle of everything! Walking distance from all of the attractions in both downtown and midtown. Only a 5-10 minute drive or Uber ride to the charming Blackstone, Dundee, Benson, and North Downtown (NoDo) districts.
Billy's apartment is big, pretty close to Omaha Old Market, located in a nice and safe area. You will find any amenities you need for in the apartment and this is a big plus. It has too room, and though I traveled alone, I think would be perfect also for 4 people. Last but not least, Billy allowed me for a late check-out and I really appreciate that. I definitely recommend it and I'd stay here again if passing by Omaha.
Pietro
2017-04-02T00:00:00Z
Excellent place! Perfect little two bedroom for a family to stay in. Not the most hot water, but everything else was exactly as we would have wanted it. Bedrooms are removed enough from the main area that our kids were able to sleep undisturbed even with the rest of the family awake in the main area.
Matt
2017-03-24T00:00:00Z
This condo was perfect for our family trip to the zoo. There is also a little market close by so that you can get some groceries to cook dinner in this cozy place. Had everything we needed. Quick response from the host.
Jenny
2017-03-21T00:00:00Z
Thank you Billy for the stay! It was a short one but it was perfect. I would recommend your place to everybody. Everything was clean and it was easy getting the key and getting into the apartment!
Thomas
2017-03-31T00:00:00Z
Billy's place is very nice. I loved the comfortable and cozy feel of his apartment. I also appreciated that he was quick to answer the phone when I had a question. I would stay here again in the future!!
MK (Mary Kay)
2017-04-05T00:00:00Z
Nice place right downtown. Close to pretty much everything.
Karen
2017-03-25T00:00:00Z
Had a great time! Will have to stay for a full weekend next time!
Whitney
2017-04-07T00:00:00Z
We had a great stay at Billy's apartment. It's about 6 blocks from the Old Market. My husband and I walked back to the apt at midnight and felt safe the whole time. Parking is available in the empty lot behind the building (just have to walk around to the corner to get to the front door). Check in was insanely easy with the key/lockbox set up and the apartment is adorable and has everything you need. Don't hesitate with this booking--I'm sure you'll be pleased!
Tina
2017-03-12T00:00:00Z
Room Type
Entire home/apt
---
Property Type
Apartment
---
Accommodates
4
---
Bedrooms
Omaha, NE, United States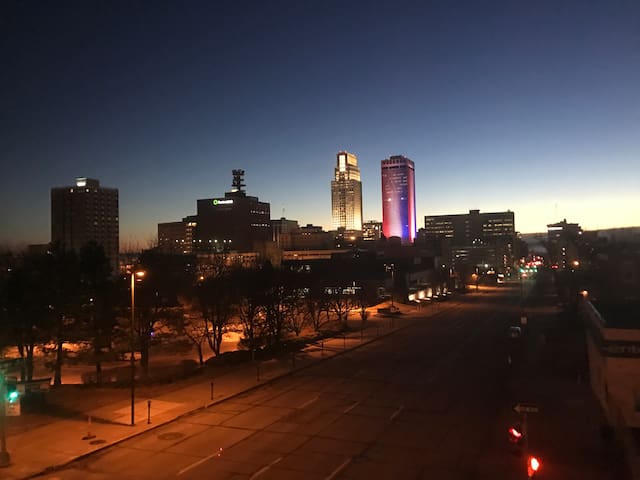 Great art deco building and apartment near downtown Omaha. 1 Bedroom apartment near the Centurylink center, Old Market and the Orpheum Theater
Room Type
Entire home/apt
---
Property Type
Apartment
---
Accommodates
4
---
Bedrooms
Omaha, NE, United States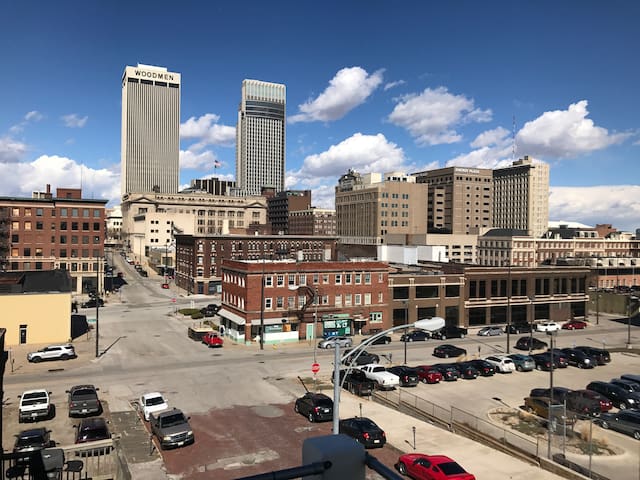 If you're a lover of memes and interesting people then this room is the place for you at Startup Mansion Omaha. Over 15 entrepreneurs live at this home for entrepreneurs just blocks away from Warren Buffett's office.
Very cool converted mansion. I loved having a private room and bath. Everyone I met while staying at Sabatian's was very nice and helpful. I'd definitely stay here again.
Joann
2016-10-05T00:00:00Z
The host canceled this reservation the day before arrival. This is an automated posting.
Cyndy
2017-02-20T00:00:00Z
Big room! Big House! Nice!
Ronald
2016-10-08T00:00:00Z
Room Type
Private room
---
Property Type
Apartment
---
Accommodates
2
---
Bedrooms
Omaha, NE, United States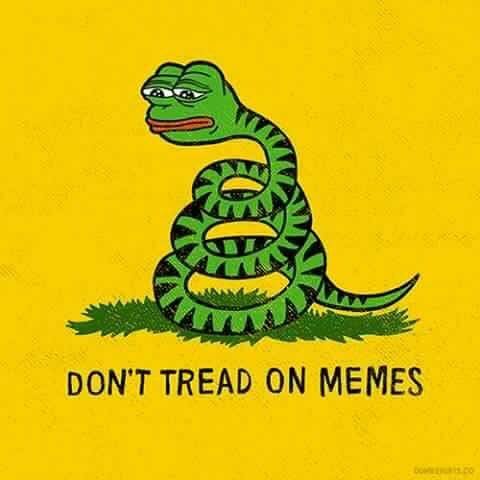 11th floor corner unit with amazing city views! Just steps from the old market, great restaurants, theaters, the ballpark, zoo, museums and CenturyLink Center. Fitness center and lounge in building. Gated parking, cable tv and free coffee.
Clean, comfortable, fully stocked one bedroom apartment. 1 queen bed, couch and a twin sleeper sofa.
Walking distance to the old market, close to CenturyLink and TD Ameritrade ballpark. Lots of great restaurants and theaters close by, and about a 4 minute drive to the zoo.
This space was lovely, modern, and cultured. Everything was super organized. The view was spectacular in the morning! Doug was an excellent host. We'll definitely be back to Omaha!
Crystal
2015-10-15T00:00:00Z
Great apartment with amazing views. Close to Old Market. Very clean. There is gated parking but it's not 100% secure, the gate does not lock but we didn't run into any issues. Would stay there again.
Alex
2016-09-28T00:00:00Z
Cute and cozy apartment in a great location with a wonderful view of the city. Short walk to Old Market area which was really nice (a good place to grab food). Easy parking and building access. Very clean apartment with all the necessities. Doug was quick with responses making communication very easy. Would definitely recommend/stay here again.
Kristina
2015-12-01T00:00:00Z
Doug was very responsive and a clear communicator. He had nice shampoos and soaps. Great coffees and appreciated the to-go cups. Did not like neighborhood.
Krissy
2016-11-12T00:00:00Z
Apartment was compact, but had good location. We were easily able to walk to Old Market and the Joslyn Art Museum. Neighbors were all very friendly.
Emily
2015-07-01T00:00:00Z
Doug's place is great for those visiting Omaha and the Old Market area! He was quick to respond to any questions I had and his place was well stocked.
Sydney
2016-07-28T00:00:00Z
This was a great experience. I requested to book very last minute, and Doug was even out of town and he accommodated me very well. The place was absolutely adorable and perfect for my needs. I would definitely stay here again.
Evie
2015-09-17T00:00:00Z
Doug was very easy to work with, always answered calls or had very quick responses to any message I sent. The apartment was super cozy and had easy access to the old market and TD Ameritrade. I would definitely recommend this place to anyone. As this was my first time booking through Airbnb, I couldn't imagine anyone else being more accommodating.
Joshua
2016-05-28T00:00:00Z
Room Type
Entire home/apt
---
Property Type
Apartment
---
Accommodates
2
---
Bedrooms
Omaha, NE, United States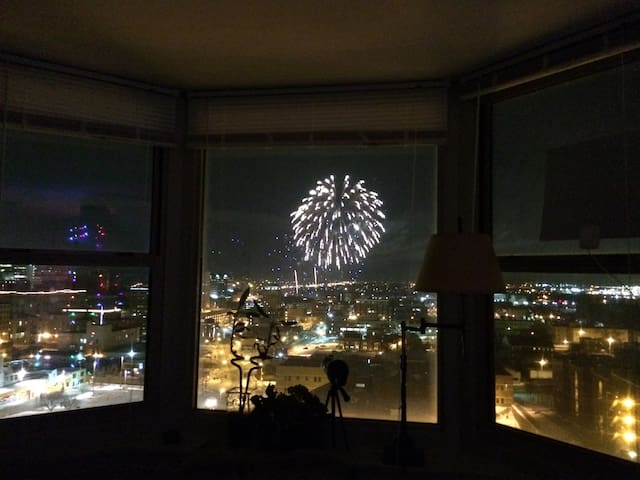 A Downtown Omaha apartment two blocks away from the heart of the Omaha Old Market restaurants/ breweries/ coffee shops and shopping area, 12 minutes from Epply airport, 6 minutes from the Century Link Center. Close to the beautiful Bob Kerrey Pedestrian Bridge, and many more adventures! This apartment has granite countertops, woof floors, and high ceilings. The back door opens to the sun deck with grills and tables and lounge chairs. A beautiful place to spend your stay in Downtown Omaha.
The host canceled this reservation 20 days before arrival. This is an automated posting.
Bassam
2017-03-26T00:00:00Z
Room Type
Private room
---
Property Type
Apartment
---
Accommodates
2
---
Bedrooms
Omaha, NE, United States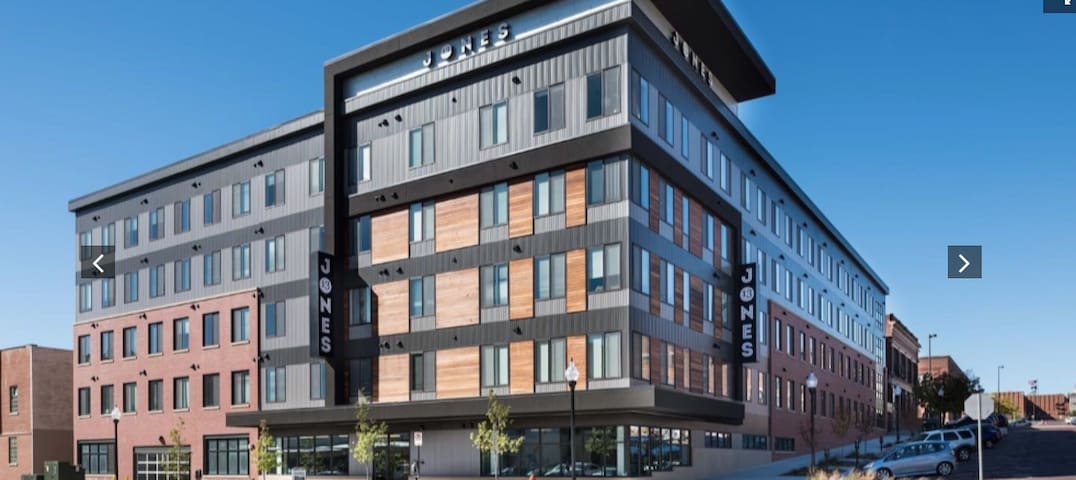 Within walking distance to everything downtown. Full of charm and authenticity. Beautiful spot. Great natural light.
Perfect location downtown! Erin was very welcoming and helpful. Unique space.
Carmen
2016-07-31T00:00:00Z
As a first-time guest, I couldn't imagine a better host than Erin. She is kind and communicative in all the ways one needs as a visitor to a new city. She was highly responsive to my questions beforehand, easily relatable through shared experiences, and trusting enough to pre-approve me. I had heard good things about her neighborhood, but her place pushed my impression through the roof (there's a joke embedded in that last statement, which you'll only understand once you're physically in Erin's loft). Her place was very cool--in style and temperature (thankfully, because it was hot outside!)--and also HUGE (the pictures don't do justice to its size). Erin is an artist and her creativity is clearly reflected in the layout and decoration of her space. I felt lucky to sleep there. Speaking of sleep, the bed was very, very comfortable. Oftentimes, I wake up in the middle of the night, but had no such trouble at Erin's. In fact, when I woke up the following morning, I felt more energized than I've felt in a long time; unfortunately, it was 4am . . . fortunately, though, it was 4am, which meant more sleep.
O'Donavan
2016-06-29T00:00:00Z
Great host, very welcoming and timely. She helped us find free parking, and there's a pretty cheap lot if the free parking is full. The loft was very cool and a lot bigger than the pictures show and great natural light. We loved staying in the older building and it is at a great location for experiencing the old market. Highly recommended.
brett
2016-07-01T00:00:00Z
I highly recommend staying at Erin's place! Her loft is stunning from artwork to furniture to the light and big windows. Lots of gorgeous character in the building. Erin was an amazing host, very friendly, flexible and considerate. This space is in a great part of Omaha. Lots of great places in walking distance including Aroma's coffee shop and bakery. Already recommending for friends in Omaha to staycation here and will definitely consider staying again when back in town!
Jolene
2016-08-14T00:00:00Z
Erin was a terrific host for my wife for the week she stayed during a conference. Erin went out of her way to make my wife's stay perfect, and is an exemplary host. The location is excellent too.
Richard
2016-07-21T00:00:00Z
Erin was right on the spot with keys, info, and a quick tour. She's warm, welcoming, and 100% lovely. Her apartment is stylistically aspirational and I immediately want to redecorate my home Erin-style. A stay at Erin's is the ultimate Midwestern modern Omaha experience. If you appreciate literature, design, art and architecture, Ms. Wonderful Erin's space is your place. And everything delicious and eye-worthy is steps away, even parking is a frisbee-toss away and cheap. You'll be breathless and say,"Who knew?"
tina
2016-09-22T00:00:00Z
Erin's loft will be hard to top! Her home is thoughtfully decorated with antiques, mid-century chairs, modern art and lots of love. The vinyl collection was a perfect way for us to let loose, daydream and dance. We were instantly inspired by this special spot and are now looking for a loft in our own city! The location is probably the best in town. We spent hours exploring the brick streets surrounding Erin's historic building. The Old Market area is filled with several unique bookstores, vintage boutiques, record stores and cafes. (We enjoyed a lovely candlelit birthday dinner at a little French cafe, La Buvette, just a short walk from her door.) Don't hesitate to snatch this place up! Erin was just as lovely in her correspondence as she is in person. We only wish we could have enjoyed her home a little longer.
Michelle
2016-11-12T00:00:00Z
We had a great stay! The place was amazing and everything that we had hoped it'd be! We will definitely be back!
Leela
2016-07-24T00:00:00Z
Room Type
Entire home/apt
---
Property Type
Apartment
---
Accommodates
2
---
Bedrooms
Omaha, NE, United States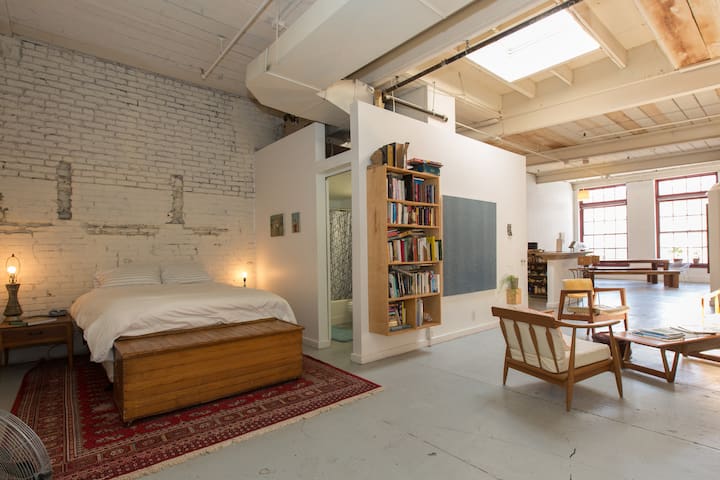 I am just getting started on Air B&B and can't wait for guests to enjoy our upstairs apartment! The Blackstone District (5-min walk), MidTown Crossing and Aksarben Village (a few minutes drive); LaCasa Pizzaria & Barrett's Barleycorn Grill & Pub (steps from the apartment); and Downtown Omaha/The Old Market/ TD Ameritrade (5 minutes). Guests should be aware that only street parking is available and it is around the corner & up 1-2 blocks. Also, 10 stairs from sidewalk to home & 12 up to apt.
A private apartment in the center of Omaha's up and coming entertainment districts! The pillow-top queen-size bed provides guests with a restful night sleep after an active day on the town. In the heart of Midtown, guests may easily access UNMC, Nebraska Medical Center, UNO, The Blackstone District, Midtown Crossing, Aksarben Village, Downtown/Old Market, Century Link, Baxter Arena and all the highlights of Omaha. Public transportation is steps away, the bike lane to downtown runs right in front of the house, and if guests don't want to venture far for food and entertainment, they have options within a 2-minute walk from the home. A washer and dryer are available for guests to use in the basement of the home; this is also a good place for guests to store a bike or other larger items needing a secure, safe place.
Stayed here for 2 nights after my interview at UNMC. Only a short walk to the hospital. Cheyl was easy to get a hold of and very accommodating. The space we rented was clean, had nice furniture, and was conveniently located by many places to eat. I highly recommend this place if you are ever in Omaha.
William
2017-01-08T00:00:00Z
Great place to stay!
Neann
2017-03-22T00:00:00Z
Definitely would come back if I came through here again!
Steven
2016-12-28T00:00:00Z
Great place to stay. Clean, comfortable, and coffee in the morning. Very satisfied.
Ryan
2016-11-03T00:00:00Z
Although this is walking distance to many cute shops and restaurants, Omaha is exceptionally spread out and having a rental car would have been preferable to using lyft and uber.
Jillian
2017-02-06T00:00:00Z
The palace was great. Parking available just around the corner. Quiet neighborhood. Overall we had a great experience.
John
2016-09-25T00:00:00Z
Cheryl was a wonderful host to my parents who stayed in her apartment. She was very clear on directions with their arrival which made it very easy. The apartment was cozy, clean and exactly as pictured. Thanks for an enjoyable stay!
Jamie
2016-09-13T00:00:00Z
The apartment was beautiful and exactly as pictured. Cheryl was very accommodating with an early check in and readily available to answer any questions we had. It was very clean and welcoming and I would love to stay here again. I would strongly recommend staying here.
Taylor
2016-10-03T00:00:00Z
Room Type
Entire home/apt
---
Property Type
Apartment
---
Accommodates
4
---
Bedrooms
Omaha, NE, United States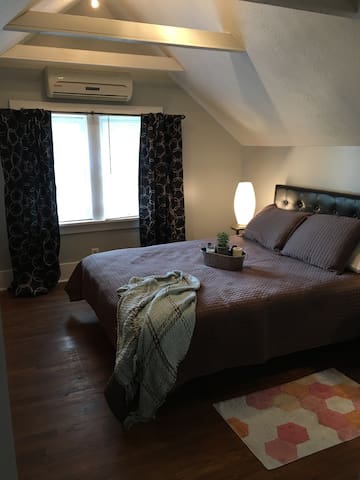 Bathe in natural light in the heart of Midtown. Two skylights, brick walls, and lots of space. Within walking distance of Midtown Crossings. Within a mile of the Old Market, within a mile of the Blackstone District.
Lots of natural light, and space to relax and be comfortable.
Midtown is ideally located within a mile of downtown. You can enjoy nightlife, Museums, and parks all within a mile radius. Within a block you can find yourself in midtown for any shopping, dining, or strolls through the park that you may need.
Kevin is wonderful host, very friendly, helpful and flexible. I had to change my check in time several times, but no problem. The place is roomy, very clean and comfortable! I definately suggest!
Merlis
2017-04-03T00:00:00Z
Room Type
Private room
---
Property Type
Apartment
---
Accommodates
1
---
Bedrooms
Omaha, NE, United States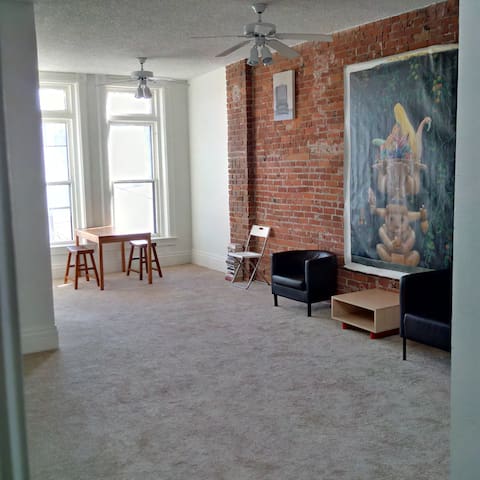 This is a great place for the penny pincher and friends' hunter. We live in an apartment with a spare and private bedroom, a cozy full-size bed, comfortable pillows, and bedding. We have central heating/cooling system that makes your room warm in the winter and cool in the summer. Great location, 5 MINUTES drive to downtown, 8 MINUTES walk to the Midtown Crossing, 10 MINUTES walk to UNMC, 13 MINUTES drive to the Eppley airport (We can even pick you up). Free high-speed Wi-Fi!
Plenty of free street parking spots in front of the building. Shared bathroom, with standing shower in the tub. We'd like to provide you fresh and clean towels and assorted toiletries. Shared kitchen and dining room, with all sorts of stuff, including refrigerator, stove, oven, microwave, etc. for your MasterChef skill; shared living room, with futon, flowers and herbs, as well as a big window facing East that embrace warm sunshine in the morning and a view of tall trees and downtown buildings. We can also provide yoga mat, hot water, tea, earplugs and fan if needed.
It is on the top of a small hill, close to Midtown, UNMC and Creighton University.
My friend and I were driving from LA to Chicago and made a few stops along the way. Nick & Min's place was one of them and we basically arrived late and left early. We needed a place to sleep and not much else. If we had more time to hang out we definitely would have. Unfortunately we didn't get to officially meet Nick (in person), but we did get to meet Min. Both of them were super friendly and helpful. If we weren't so sleepy from driving we would have hung out and talked much longer. I would definitely stay again.
Kara
2016-11-10T00:00:00Z
We really enjoyed staying here! The place was extremely clean and cozy. Simply done but perfect for what we needed. We really enjoyed talking with Min about traveling. We arrived pretty late and Nick and Min were very understanding and accommodating. A wonderful place to stay!
Barbara
2016-10-10T00:00:00Z
Nick and Min have been the best hosts I have stayed at thus far. Incredibly cordial and amiable, they communicated well and offered to help any way they could. They offered me dinner and breakfast, going above and beyond expectations. Definitely plan to stay here again!
Freddy
2016-09-17T00:00:00Z
Couldn't ask for more understanding hosts. I was delayed in arriving and they were very accommodating. The house was neat and clean, the room as well, and the bed was comfy. I look forward to staying with them next time I'm in Omaha!
Michael
2016-11-11T00:00:00Z
We met as needed. Neighborhood was good--tried to make me comfortable
Harvey
2016-10-06T00:00:00Z
Nick and Min are very gracious, generous, open, and kind. The communication with Nick was super easy and their space is clean and well kept. My room was simple and comfortable. They offered me breakfast on my way out, as well as interesting conversation along the way. Great guys, great value!
Lizzy
2016-10-01T00:00:00Z
Fun to talk with Nick and Min. Not much to see in Omaha.
Stuart
2016-11-24T00:00:00Z
Great place to stay. Nick and Min are very friendly. Good location.
nguenzel
2016-09-28T00:00:00Z
Room Type
Private room
---
Property Type
Apartment
---
Accommodates
2
---
Bedrooms
Omaha, NE, United States
Comfy space to rest your head after a day enjoying the best of Omaha. This 390 sq ft, one-bedroom, garden-level apartment with living room, bathroom and small kitchen is the perfect place to call home while exploring all that Omaha has to offer.
This is a cozy little apartment in the garden level basement of our home (not a walk out basement, but has full size windows). The bedroom and living room are warm and comfortable. The small kitchen is bright and adds a unique quirkiness to the space. There is a queen size bed in the bedroom and a remarkably comfortable futon in the living room. We are developing our home as a bit of an "urban homestead" with espalier fruit trees, berry bushes, herb garden and backyard chickens. With a park across the street, and shopping and dining within walking distance, this is a space you're sure to love! Our neighborhood is a very active and diverse neighborhood.
Gifford Park is one of the most unique and inspiring neighborhoods in the city. It is the most racially diverse neighborhood in the city with over 20 nationalities represented. There is a Community Bike Shop, Community Garden, Youth Adventure Playground (open on Saturdays), Urban Farm, Neighborhood Farmers Market (Fridays in the summer) and lots of amazing people. If you want to be inspired by a community that comes together to create a vibrant neighborhood in what was once one of the more dangerous neighborhoods in the city, this is the place to be.
We had a wonderful stay in Eric & Lisa's Garden apartment. The bed was comfy, the remodeled bathroom was beautiful & the kitchen was quaint & cozy with everything you could need! We will stay there again when we return to Onaha!
Linda
2016-07-04T00:00:00Z
Eric and his wife made my girls feel welcome. My daughters stayed for 5 days.
Angela
2015-05-15T00:00:00Z
My stay at the Midtown Garden Apartment was my first Airbnb experience - I can't imagine a better introduction. From the first email, Eric was great: quick to respond, helpful and informative. When I arrived, I was delighted to see their fun home and the apartment was just what I imagined based on the photos and description I'd read. Bonuses: super comfy bed, well organized kitchen that had everything I needed (and I did a good amount of cooking), groceries 2-3 blocks away, walkable neighborhood, (+a free outdoor down the street on the Thursday of my stay). When I accidentally set off the fire alarm while cooking at 9pm, I got to meet Lisa, who was ever so kind and gracious (there's another bonus: this safe apartment has a well-functioning fire alarm). Three cheers and five stars for Eric and Lisa; I'd stay there again in a heartbeat.
Bonnie
2015-09-04T00:00:00Z
A great place in a good area close to many restaurants and attractions.
Lester
2016-11-11T00:00:00Z
We stayed at Eric's place over the new year's eve holiday while visiting family in the area, and we couldn't have been more comfortable. Easy entry and access to everything in the area, great contact with Eric, and a perfect kitchen for cooking small meals and storing food. Wouldn't hesitate to stay here again.
Chris
2016-01-02T00:00:00Z
The hosts were very nice, and the check in/out process was very smooth. The apartment was very clean and comfortable.
Mariana
2016-09-11T00:00:00Z
Eric was a great host and very responsive to messages. His place was just as I expected and was very cozy for our short stay. We really enjoyed our time here!
Rachel
2016-06-17T00:00:00Z
This was a WONDERFUL place to stay in Omaha. My husband and I stayed here with our two young children. The hosts were incredibly generous in so many ways, including supplying a pack-n-play and age appropriate toys for us. They offered GREAT advice on where my husband could take the kids for adventures during my long days in school. Best tip of all was where in the neighborhood to take them for Halloween. The neighborhood is so glorious. It's my own version of utopia: immense diversity coupled with a strong sense of neighborly connection. We felt incredibly safe and cared for, at the home and all around. We took our girls to the park across the street and on lots of walks. It was also VERY easy (a straight shot drive) to some great dining experiences and fun sites. For our first time in Omaha and our first time using AirBnB, we couldn't have had a better fit. The space looks smaller in the photos than it feels in person, IMO. The photos (currently) also don't show the very large closet space. We used the kitchen heavily and found it fully equipped and highly functional. Showers were divine. Thanks Eric and Lisa and family!
Cole
2015-11-11T00:00:00Z
Room Type
Entire home/apt
---
Property Type
Apartment
---
Accommodates
4
---
Bedrooms
Omaha, NE, United States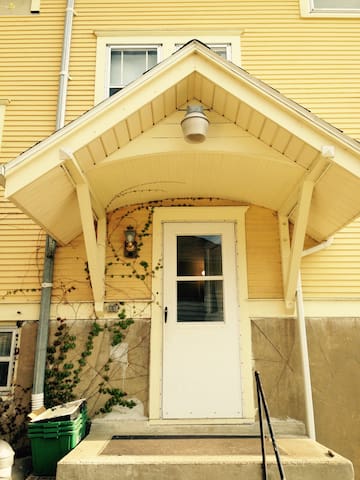 Awesome location! Heart of downtown within blocks to stadium, entertainment, parks, bars and restaurants. Enjoy your stay in Omaha's brick paved Old Market district in this third-floor apartment. Spacious comfortable furnished living room with stylish exposed brick. Large open windows let in lots natural light.
The heart of the Old Market is outside the door. Everything you need in walking distance. Spacious one bedroom with comfortable queen bed, large leather reclining sectional sofa and chair as well as large love sac for sleeping furniture. One bathroom and large kitchen, no shared walls, large windows on three sides along with a large private deck and easy access to washer and dryer. Apt is on third floor with stairs access only.
The Old Market is Omaha's most historic entertaining neighborhood. The brick paved streets are home to a diverse mix of shopping, galleries, antique shops, restaurants, food trucks, taverns and people-watching along with street performers and horse drawn carriages. From the Passageway to the Heartland of America Park, the Gene Leahy Mall to the Pedestrian bridge, as well as the downtown Farmers Market there are various attractions just minutes within walking distance.
The location was amazing, right in the center of Old Market! Brooke was a great host, offering brochures and advice when she met us. The apartment was clean and spacious - plenty of room for all three of us.
Sandra
2015-08-17T00:00:00Z
What a fun place right in the middle of old market. Brooke was easy to work with and was very accommodating. Her place including the bed is very comfortable. Seems like you get more a feel for old market when you stay here rather than a motel in the area.
Dennis
2016-09-04T00:00:00Z
We had a wonderful time and absolutely loved Brooke's loft. We were able to relax and enjoy Omaha comfortability.
Laura
2015-08-30T00:00:00Z
Brooke's apartment is fantastic. The location is perfect for enjoying all that the Old Market has to offer. The apartment is spacious, comfortable and had all the amenities we needed for our short girls weekend. Brooke was extremely flexible and made it easy for us to be in contact with her if we needed anything. Would absolutely stay again!
Emily
2015-08-02T00:00:00Z
Brooke was wonderfully hospitable. The apartment was freshly cleaned when we arrived. Brooke not only left us with lots of snacks and toiletries, but she also provided a list of local restaurants and activities in the area. She was gracious and accommodating, and we could not have asked for a better location during our stay in Omaha.
Katelyn
2016-06-27T00:00:00Z
Brooke was very nice and so was the apartment. Location was perfect for spending time in the downtown Omaha area. Brooke was very accommodating on arrival and departure times. Would definitely recommend this place.
Connor
2016-08-21T00:00:00Z
Brooke's place was very convient in the Old Market Area and she had notes left to help guide us to some wonderddul places. Brooke also checked in with us during out stay. Would highly recommend Brooke's loft.
Wendi
2016-03-21T00:00:00Z
Cool loft near the old market. My groomsmen and I got ready here the day of my wedding, worked perfectly for us. Plenty of space with a really cool urban feel. Would recommend.
Brian
2017-03-05T00:00:00Z
Room Type
Entire home/apt
---
Property Type
Apartment
---
Accommodates
5
---
Bedrooms
Omaha, NE, United States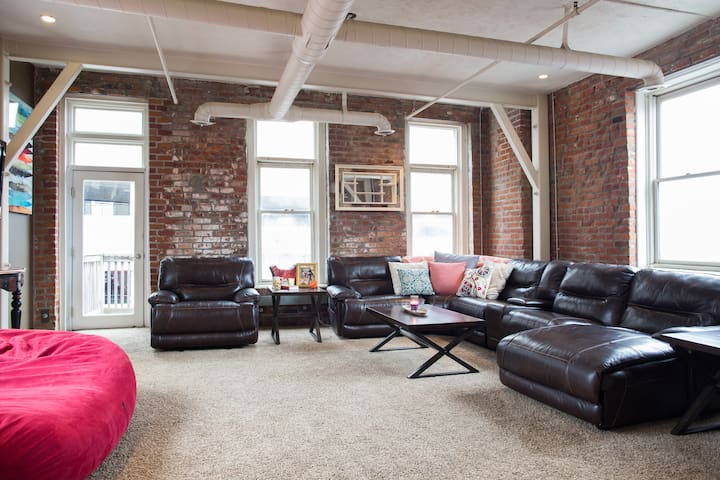 Very nice and clean one bedroom condo centrally located directly across the street from Midtown Crossing and walking distance to an array of restaurants and stores. This condo sits on Dodge street so it is just minutes from downtown. Pet friendly.
620sqf condo with wood floors, granite counter tops, and an amazing Downtown Omaha view. Great for cws, minutes away from stadium.
Great location! Walk across the street to the Midtown Crossing or commute minutes to Downtown or Dundee. Very close to CWS stadium. You can catch the bus right outside the building and take it to CWS.
We had a very convenient and comfortable long weekend here. We were in town for a race and this place was a short drive from everything while also quiet and safe. We were able to cook our own food with the pots and pans and basic cooking elements (oil, salt, etc) in the kitchen. This wasn't the fanciest or cleanest air BnB but it was reasonably clean and very homie, just not immaculate. It is a somewhat older building I think but much of the condo looks Recently renovated and modern. There was wifi, a smart tv and Netflix included. He also provided a good amount of bottled water for us in the refrigerator. Tim was also very communicative and flexible with our arrival and departure times. I would absolutely stay here again and recommend this rental.
Courtney
2016-08-15T00:00:00Z
Great cozy apartment in midtown. Stayed with my girlfriend here and we both loved the tvs with netflix in the bedroom and living room, the full sized fridge, and great shower!
Andrew
2016-08-21T00:00:00Z
Room Type
Entire home/apt
---
Property Type
Apartment
---
Accommodates
4
---
Bedrooms
Omaha, NE, United States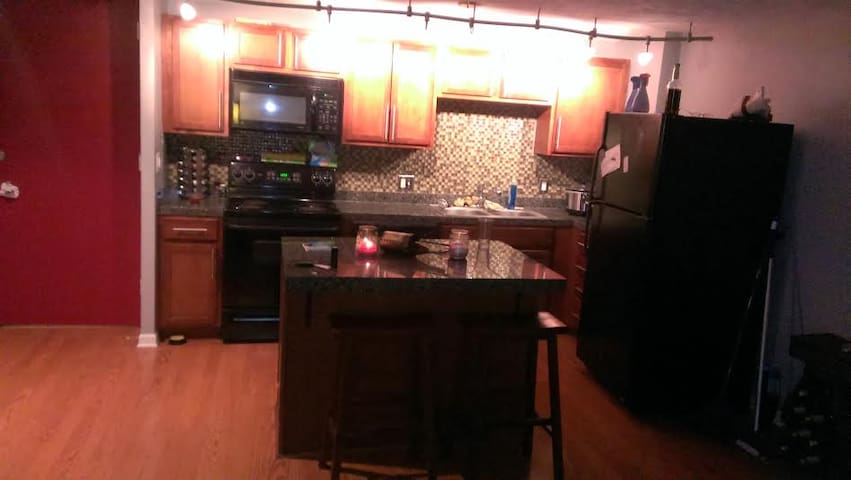 Comfortable 4 story townhouse steps from the Old Market. Two bedroom, 2 bath, 1500 sf, with private rooftop patio-perfect location. Walk to restaurants, bars, shops, shows and come home to privacy, quiet and convenience. Two car garage, gas grill, downtown views, bikes for your use. We love this updated, clean, safe enclave in the heart of the city and so will you. Floor to ceiling Windows for lots of natural light. 4 mattresses can sleep up to 5 comfortably. Laundry in unit. Luxury bedding and linens. Professionally cleaned at each checkin. Wifi, Cable, Netflix, Amazon Prime. TV in bedroom.
This is a two bedroom townhouse. One bedroom has a queen bed. The other room has a twin daybed and a trundle bed with two twin mattresses. The trundle bed can convert to a king bed upon request. So the second bedroom can be arranged in 3 different ways: 2 twins 1 king and 1 twin 3 twins The second bedroom will be arranged as 2 twins unless you request otherwise. Please notify us at least 48 hrs in advance if you would like a different arrangement in this bedroom.
Downtown walkable! The townhouse is part of a row house community in downtown Omaha. It is 2 blocks from the main strip of the Old Market. Many of Omaha's best bars and restaurants are just steps away. Our townhouse is close to key Omaha attractions, including the Henry Doorly Zoo, Durham Western Heritage Museum, Kaneko, Holland Center, CenturyLink Center, TD Ameritrade stadium, Joslyn Art museum and many more.
This is a perfectly furnished townhouse that was quiet and beautiful with very thoughtful touches. A true pleasure to stay in. Super convenient to the downtown area. And in a nice, newly built section of town. What a great place!
Erin
2017-04-03T00:00:00Z
Excellent place! We had the home for a girls weekend and the garage made everything so convenient. We could all go out and not worry about an uber or cab because everything was close. I would definitely book again!
Donna
2017-03-12T00:00:00Z
Beautiful place, walking distance from the Old Market, awesome rooftop scene, and a great host that was easy to reach!
Chris
2017-02-18T00:00:00Z
Jody is a great host and I really enjoyed my stay! I really appreciated the good bed and coffee on hand. Clean and comfortable, this modern, hip condo is steps away from the Old Market district. I couldn't ask for a better location and it's a quick walk to dining, bars and shops. Jody is friendly, responsive and made my stay easy. I give my best recommendation and would stay here again! Thank you!
Robert
2017-02-13T00:00:00Z
Jody's place worked out great for our family spring break and college visit to Creighton. The place had everything we needed for a nice stay. We cooked meals and walked to local attractions with ease. We'll be back when we can enjoy the roof top patio.
Janell
2017-03-15T00:00:00Z
Perfect location for a weekend away. Communication was great and our whole trip was stress free. House was clean and cozy. Awesome host!
Patrick
2017-03-26T00:00:00Z
What an awesome neighborhood in Omaha! Would so suggest this location if anyone has to spend some time near downtown. We loved Jody's condo: it was exceptionally clean and held high quality amenities. Unfortunately it snowed the day before we arrived, otherwise we would have take advantage of the rooftop space. Very nice addition. The neighborhood was perfect for our stay. We love to walk around and wander in a new city. It was a beautiful side of town with brick roads and blocks of red brick buildings. Everything we needed was walking distance. There was a cigar bar near that was fun to hang out in - but I was very thankful Jody allowed us to use the washer/dryer after we came back. Fun, old school bars and restaurants are at your fingertips. And the Art Deco train station a block away was a fun surprise to sight see during the day. Fantastic experience.
Denise
2017-02-26T00:00:00Z
Room Type
Entire home/apt
---
Property Type
Apartment
---
Accommodates
5
---
Bedrooms
Omaha, NE, United States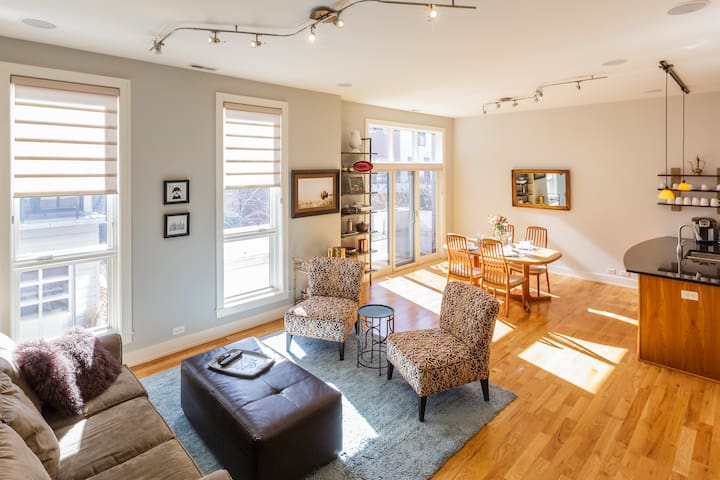 One bedroom apartment just one block from TD Ameritrade Stadium.
Room Type
Entire home/apt
---
Property Type
Apartment
---
Accommodates
4
---
Bedrooms
Omaha, NE, United States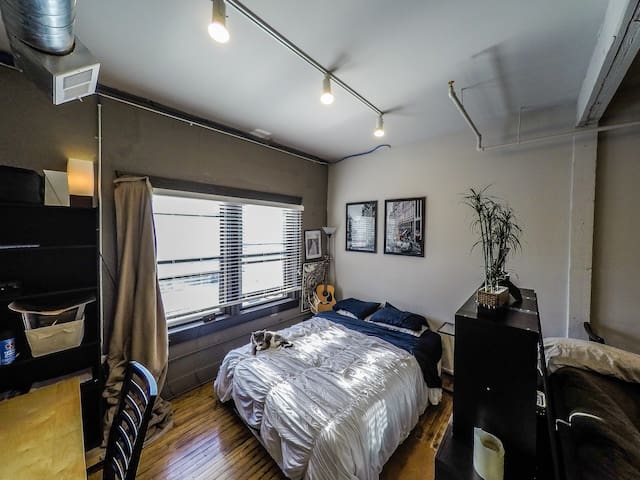 Come stay in our condo located in Midtown Omaha. This furnished condo includes a kitchen, living room, bedroom (Full bed), and bathroom. A TV, Blu-ray Player (with Netflix), and wi-fi provided.
Located 1/2 block from Midtown Crossing - includes a movie theater, restaurants, and bars as well as a major bus line. No reserved parking is available but there is parking on the street in front and side of building.
The neighborhood is lively and has lots to do - I would recommend taking a walk down to Mother India's on Leavenworth Street.
This place was perfect for my 10 day stay in Omaha. I really felt at home in this cozy apartment. the location was fantastic and Jerry made check in and out very easy.
simon
2016-01-18T00:00:00Z
We had a wonderful experience staying at Jerry's place. He was quick to respond to any of our queries.
Husna
2016-11-15T00:00:00Z
My stay at Jerry's place definitely met my needs. I was in town for the College World Series and a youth baseball tournament. The condo was centrally located in midtown Omaha with easy access to travel routes. There were some challenges on the first day I arrived, but Jerry worked hard to help overcome those and made the rest of my stay easy and simple.
B.j.
2014-06-30T00:00:00Z
Great Location, Very Clean and Accommodating.
Sean
2016-04-02T00:00:00Z
This is the third stay I have had at Jerry's since February 2015. He's always a fantastic host and the condo is everything you'd need at an amazing value. The apartment is clean, appears exactly as described, and has all the necessities you'd need for a comfortable stay. As mentioned in my previous reviews, the Midtown Crossing area is the absolute best! Jerry's will always be my go to place when staying in Omaha!
Joseph
2015-06-05T00:00:00Z
The vintage condo was fantastic. Exactly as described! Very cozy, affordable and in a prime location. The midtown crossing area is absolutely fantastic. Everything you could want within walking distance. Movie theater, ice cream, upscale and causal restaurants. Would absolutely recommend. Lastly, Jerry is a great host. Very friendly and quick to respond to any questions.
Joseph
2015-03-28T00:00:00Z
Liked the place so much, I stayed a second time! I needed to extend my trip and I choose Jerry's place again. Still a wonderful apartment, with everything you would need. Did I mention the location? The photos of Midtown crossing do not do it justice. The area is beautiful... Tons of restaurants, a park with people doing yoga, band events about to ramp up for the summer. All within less than 5 minute walking distance. The apartment is nice and as described. Everything you would need for a short or long term stay! If you're fortunate enough, you'll get to meet Doug, the neighbors tiny teacup pig!
Joseph
2015-05-01T00:00:00Z
We had a great experience staying at this condo during the College World Series. Very clean, comfortable and well-furnished. Jerry was easy to communicate with and is an A+ AirBNBer. We would absolutely stay here again.
spencer
2015-06-17T00:00:00Z
Room Type
Entire home/apt
---
Property Type
Apartment
---
Accommodates
2
---
Bedrooms
Omaha, NE, United States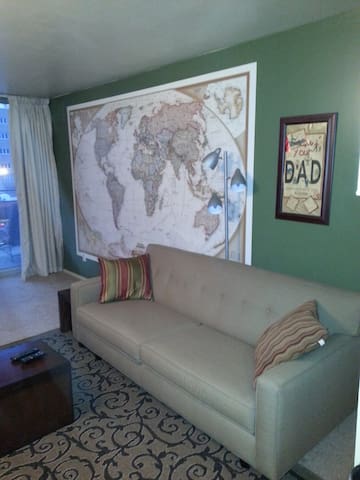 Two Bedroom, fully furnished 1000 square foot apartment in Downtown Omaha. Spacious, Cozy, Artistic, with a beautiful view of Omaha's Skyline. Only 4 blocks away from all of downtown Omaha's entertainment. Can Upload Photos upon request.
Two Bedroom, fully furnished 1000 square foot apartment in Downtown Omaha. Spacious, Cozy, Artistic, with a beautiful view of Omaha's Skyline. Only 4 blocks away from all of downtown Omaha's entertainment. Can send photos via text or email. The Space Come stay in my home located in Downtown Omaha, the favored neighborhood of the Old Market. My fully-furnished apartment includes two bed rooms a full kitchen, living room, full bathroom, and 1 parking spot in garage, for your use. Record player and Wi-Fi are available. Washer and Dryer access on floor. Located around the corner are restaurants, bars, downtown mart, grocery store as well as a major bus line. Some local favorites include Wilson and Washburn and Whiskey Tango. Patrick's is a friendly neighborhood market right behind the apartment. A few blocks away hosts more restaurants, bars and shops such as Blue Sushi and Sake Bombers, T.Henery's Bar and The Joselyn Art Museum. The Old Market is one of the most walk-able and friendly downtown settings in America, making it a very desirable place to stay. This colorful apartment offers a one story spacious floor plan. The bedrooms have a breathtaking view of Downtown Omaha's skyline. Both bedrooms include queen sized beds. The living room includes two couches, where one folds down into a bed. One reserved parking is available but there is meter parking on the street in front of building. The cozy unit is in a secure apartment complex. It shares walls with two sets of cordial neighbors. You may hear doors closing but not much more than that. Smoking is approved outside on a small patio on the top level of the garage. No pets allowed. Lounge and Workout room available in the basement. Please contact me with any questions. I look forward to sharing my home with you! I stand by my reviews from past guests. I always try and improve the guest experience after each stay.
This flat is right in the heart of the beautiful, historic Old Market and above the renowned Orpheum Theater. My fiance and I stayed here with my parents over the holidays. It was perfect for us - steps away from bookstores, cafes, and restaurants. The place is spacious with a great kitchen. Michael was an excellent host. He was easy to coordinate with and responded to all my questions. Thank you Michael. Loved the record player!
Jeff
2015-01-02T00:00:00Z
This is a great apartment in a perfect spot in downtown Omaha. Once I was parked I was able to walk to anything I wanted to see with ease. The Old Market is only a couple blocks away and many shops, restaurants, and a grocery store are even closer. And the apartment itself is very nice, the LP collection is definitely a bonus and the wifi was fast and easy to connect to. I would definitely stay there again.
Mark
2016-09-30T00:00:00Z
Mark was a very helpful host! The apartment was really directly downtown, a short walk from many places to see and eat in old market (and even more enjoyable with Mark's recommendations for unique, local places). It was even a very reasonable walk to our concert venue. Only one parking spot but our host helped us locate a close overnight parking garage for our second car. Altogether a great place to stay and I would highly recommend to anyone!
Chelsea
2015-05-10T00:00:00Z
Mark is a great host. The space is comfortable and clean. Very centrally located. We would stay again!
Christina
2015-07-18T00:00:00Z
Michael's place was in a great location just blocks away from Old Market, was very comfortable, and matched the description well. He was very accommodating and allowed us to arrive early.
Elliott
2014-09-28T00:00:00Z
This place is true to the listings and other reviews :) It is a great location and the price is hard to beat compared to hotels. The cleanliness was not superior but this I expected due to other reviews. As mentioned in previous comment it was as if you would be visiting a friend. That being said I say it is worth every dollar for the convenient location to the old market and having a kitchen. My friends and I had a blast and are considering another visit in the future! Yes the record player was big hit with a great choice in records! Michael was nice and friendly.
Heidi
2014-10-12T00:00:00Z
Was a great stay in a great location. Thanks!
Andy
2016-11-06T00:00:00Z
Mark was easy to work with from the get-go. This is one of the few reasoanbly priced 2br rentals in downtown Omaha. It is close to all downtown food and entertainment, and within walking distance of NoDo hot-spots like the Slowdown, Film Streams, and baseball stadium. Mark made parking easy, and the apartment was everything you will need. This spot would be especially good for a couples night out, stay-cation, or visiting family. Expect no-frills, there is no television, but not having those destractions will keep you on-track for a great time! Thanks again, Mark!
Elias
2015-08-04T00:00:00Z
Room Type
Entire home/apt
---
Property Type
Apartment
---
Accommodates
4
---
Bedrooms
Omaha, NE, United States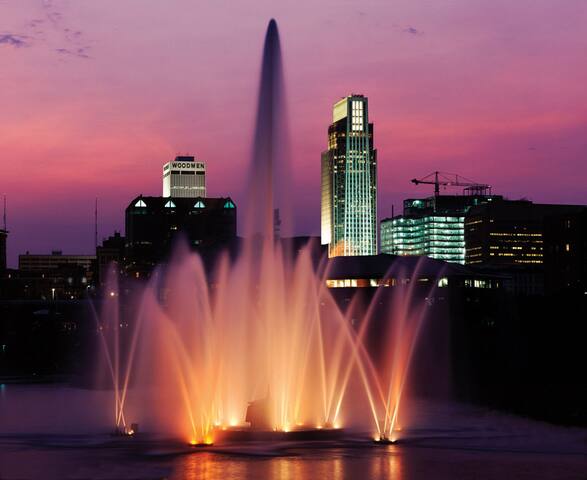 Brand new luxury suite, now available for rent @ The Corvina. 2 Bedroom, fully-furnished: king-master & queen-guest bedroom + 2 full bathrooms. Located in the Old Market. Amazing skyline & river views. Suite is professionally managed to enhance your experience @ The Corvina. LOCAL TAXES (12%) ARE COLLECTED WHEN YOU ARRIVE TO CHECK-IN (Taxes are in addition to Airbnb rates through the website) Contact us in advance for late check-in & check-out options (additional fees apply).
Fully furnished, high end finishes, well appointed amenities, private balcony.
Located in the Old Market. Amazing skyline & river views.
The host canceled this reservation 42 days before arrival. This is an automated posting.
Kelly
2016-08-12T00:00:00Z
We enjoyed our stay at The Corvina very much. The rooms were spacious and comfortable. If traveling with 4 guests there is plenty of room for everyone! It is in close walking distance to Old Market and very easy to find! I would recommend this place to friends for sure!
Rebecca
2017-02-20T00:00:00Z
Great place that had plenty of space. It was furnished with quality beds, chairs, and a nice desk. It had great views, it's own garage. This is a condo type of place that would be great to own if you lived downtown.
Tim
2016-09-22T00:00:00Z
Nice place great location in downtown Omaha
Keri
2016-08-23T00:00:00Z
Great place
Tim
2016-11-10T00:00:00Z
Wow. What. A. Place. The pool was an incredible resort style with a cabana. The condo was beautiful; huge windows, great views, comfortable furnishings, super clean. Perfect location/ base camp for old market/ downtown Omaha. Checking in and out was a breeze and we felt very welcome there. A little on the pricey side but well worth the cost. Stay here. Don't think about it, just book it.
Alex
2016-07-31T00:00:00Z
Room Type
Entire home/apt
---
Property Type
Apartment
---
Accommodates
4
---
Bedrooms
Omaha, NE, United States
Fully furnished apartment, including 3 TVs, in unit W/D and wifi/cable. Spacious urban loft in Omaha's Old Market, walking distance to the College World Series, Berkshire Hathaway Meeting and the U.S. Olympic Swim Trials. This is the place to be!
This is one of the coolest loft apartments in Omaha! The building has a very storied history. Built in 1889, it housed the famous Antiquarium bookstore for many years. After the bookstore closed, the building fell into disrepair until a local developer bought the building and completely renovated it into luxury apartments. Now known as the Fairbanks. Your space is a top (4th) floor loft with incredible views of Omaha's skyline. The apartment itself is gorgeous with hardwood floors, lovely grey carpet, huge closets, stainless steel appliances, mosaic tile floors in the bathrooms, contemporary fixtures, skylight, second floor loft and a washer/dryer in unit! High speed internet/cable access is included, as well as a small office space, located in the second story loft.
The Old Market is one of the crown jewels of Omaha. Home to several blocks of restored 19th and early 20th century red brick warehouses, many of which were turned into luxury apartments/condos on the upper floors. There are dozens of quaint, charming and/or quirky shops, eateries, pubs and entertainment options. On a weekend night, don't be surprised to see the district crawling with people. Howard Street (one block south and the epicenter of the Old Market) was named one of 'America's Prettiest Cobblestone Streets' by USA Today last year. It is a vibrant and beautiful area.
This was a great location. The house is fantastic, there is plenty of room, and with parking right across the street, you can enjoy the Old Market without having to scout for a Parking spot.
Stephen
2016-06-13T00:00:00Z
My two brothers and I just stayed at this property, and found it exactly as advertised! We are formerly from the area, and knew the location would be fantastic - close to many shops, restaurants, and bars. The property itself, was large and comfortable. The parking was very convenient (know that when you arrive, you will park on the street for a few minutes while you go retrieve the key and parking pass). I researched this historic building a bit. It had been allowed to fall into disrepair. Then in 2013, a developer decided to renovate the building and put in 12 units that would have a condo feel, but be available for rent versus purchase. Their goal was to make these high end with nice kitchens, flooring, etc. They hit the mark - everything in the property is done well. And as pointed out in the previous review, even though you are right in the thick of things, the sound does not carry from outside into the apartment. We often stay in the Little Italy area of Omaha - the big advantage you get here is the ability to walk to everything. We ate within 2-3 blocks for all of our meals - there are so many good restaurants within an easy walk. The property is managed by NP Dodge Company - they were extremely proactive and helpful in all communications! We would definitely stay at this property again!
Steve
2016-05-16T00:00:00Z
Wonderful stay! House was right in Old Market but quiet even with all the people and partying on the street! My 2 youngest loved the loft bedroom and my teenager loved his own room with his own TV. Of course we loved our room with our own bathroom. The beds were so nice and comfortable. Everything was very clean. Josh at NP Dodge was very quick to answer any questions we had. This was our first Airbnb and we loved it!
Kelly
2016-07-19T00:00:00Z
Loft was great. Exactly as described. Would definitely recommend it to anyone visiting Omaha
Joshua
2016-05-31T00:00:00Z
This was our first experience using airbnb, so we were a little nervous with what we might find. Thankfully, everything about this rental was even better than it looks and is described online! The location can't be beat, with parking directly across the street. The unit is in a very secure building with an elevator. It was extremely clean and looked like something out of a showcase of homes. The only negative thing we can say is we wish could have stayed longer!
Cari
2016-06-06T00:00:00Z
Great place! Very roomy and clean! Excellent location! Would love to stay again.
Donna
2016-05-23T00:00:00Z
The loft was great. Great location. Easy walking distance to everything you'll need. The loft was quiet, even at night with the busy streets below. The loft has everything you'll need. It is very comfortable and bright; the skylights in the bedrooms are awesome! The building was also very secure. I would recommend to any small group who is looking to be close to everything Omaha has to offer.
Blaine
2016-06-27T00:00:00Z
Absolutely fabulous!!! The loft was amazing ~~ very clean, spacious and quite comfortable for our group. The location is perfect, right in the Old Market section of Omaha, and we could walk to so many great restaurants and places. We even walked to Iowa!! The coffee shop downstairs is fantastic for anyone who is a coffee lover! Josh (with NP Dodge Management Co) was an amazing host!! Communications were incredibly prompt and he was so helpful with restaurant recommendations. He even went above and beyond by returning an important personal item left behind. Such a delight to work with and I would highly recommend anyone visiting Omaha to stay at this loft! Thank you for this fantastic airbnb experience in Omaha!!
Susan
2016-07-05T00:00:00Z
Room Type
Entire home/apt
---
Property Type
Apartment
---
Accommodates
8
---
Bedrooms
Omaha, NE, United States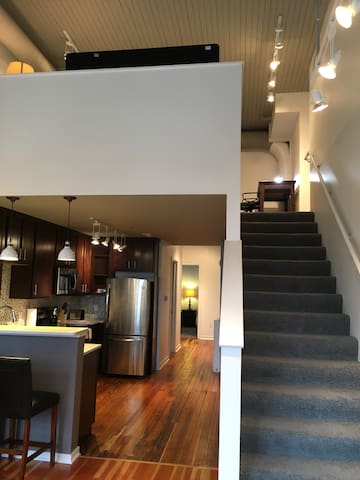 Carter Lake - Airbnb
:
Average

4.89

out of

5

stars from

539

guest reviews
1

–

18

of

95 Apartment Rentals
Enter dates to see full pricing. Additional fees apply. Taxes may be added.