Mon logement est proche de Châtillon-sur-Seine et annexe à un atelier de poterie.
Logement très agréable très propre et fonctionnel une hôtesse charmante chaleureuse, passionnée et bienveillante bref le top !!
ADRIANE
2017-01-15T00:00:00Z
Très bon accueil et prestations de qualité. Un petit cocon au milieu de la campagne ! A recommander.
christine
2017-02-19T00:00:00Z
Merci pour votre accueil. C'est parfait. Le plus: j'adore les maison d'artiste, on s'y sent bien!
alain
2017-04-02T00:00:00Z
Séjour impeccable chez Laurence ! Sympathique, disponible, généreuse ! N'hésitez pas à venir découvrir le Châtillonnais tout en vous reposant à Prusly !
Jérémy
2017-04-07T00:00:00Z
Room Type
Private room
---
Property Type
House
---
Accommodates
2
---
Bedrooms
Prusly-sur-Ource, Bourgogne Franche-Comté, France
Volledig ingerichte woning met een uniek uitzicht over het stroomdal van de Ourche. Mooie uitvalsbasis voor wandelingen, fietstochten, stedentripjes naar Dijon, Auxerre of Troyes. Je kunt ook luieren op het grasveld, terras of bij de houtkachel.
De woning bestaat uit een woonkamer met een open keuken en houtkachel, 3 slaapkamers waarvan 2 met 2 eenpersoons bedden en 1 met een tweepersoonsbed. De woning is recent gerenoveerd en ingericht. De entree bevindt zich aan de achterzijde van de woning en is via een oprit te bereiken.
In de omgeving is er voor een ieder wel een aantrekkelijke activiteit te vinden. Er is een veelheid aan mogelijkheden op cultureel, historisch, culinair en sportief gebied om je te vermaken of te verbazen. Verdere info is te verkrijgen bij het Office de Tourisme in Chatillon sur Seine.
Emplacement parfait pour rejoindre les circuits VTT, charmante maison confortable et bien décorée, au calme. Belle vue sur le village et environnement champêtre.
Veronique
2017-04-12T00:00:00Z
Room Type
Entire home/apt
---
Property Type
House
---
Accommodates
4
---
Bedrooms
Maisey-le-Duc, Bourgogne, France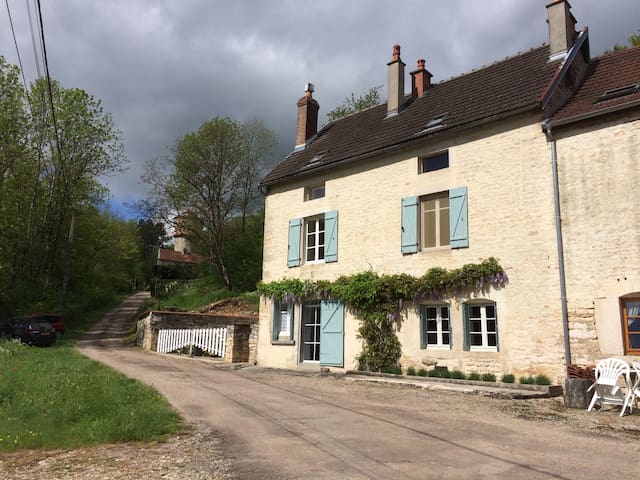 Nous aurons plaisir à vous accueillir dans cette jolie maison de pierres, au coeur d'un village tranquile traversé par la Seine. Pièce de vie au rez de chaussée, chambres à l'étage, wc à chacun des niveaux. Petit jardin fleuri, terrasse bien exposée.
Nous avons conservé des murs en pierres apparentes ainsi que la belle charpente ancienne dans les chambres, ce qui contribue à l'atmosphère agréable du lieu. Pour votre confort, chaque chambre est équipée de son cabinet de toilette avec douche, LES LITS SONT FAITS POUR VOTRE ARRIVEE ET LE LINGE DE TOILETTE A DISPOSITION. la cuisine dispose d'un lave vaisselle.
Vix est un village de 100 habitants, traversé par la Seine, paradis des pêcheur à la mouche. De belles balades peuvent être organisées dans les environs immédiats. A 6 km, vous disposez de tous les services nécessaires : super marchés, cinéma, théâtre, piscine, restaurants, médecins, hopital.
It was a great stay at VIX. It's a wonderfull, quiet place. Marie Thérèse an Antoine are very friendly and helpfull. We enjoyed our stay there and would always come back. Thank you!
Barbara
2016-08-10T00:00:00Z
Room Type
Entire home/apt
---
Property Type
House
---
Accommodates
4
---
Bedrooms
Vix, Bourgogne, France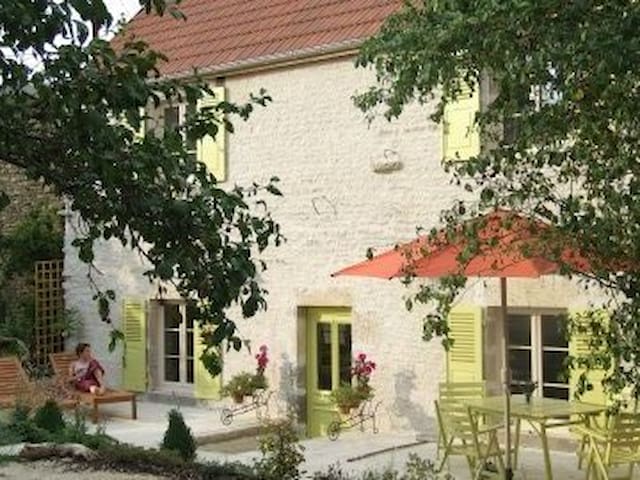 Historically a 16th centrury gentlemans farm, La Ferme Ancienne house & grounds have been renovated with much love and enthusiasm over the past number of years. It is now the wonderful 'Cadre'(setting) of our rental property 'La Grange Ancienne'
Living... The Barn – immaculate & homely, you will not be disappointed. The downstairs has been classically designed with lots of style, a bright open plan airy room with large French doors, boasting a fabulous kitchen Island – great for entertaining. Sleeping...The first floor, guests are truly spoilt as all rooms are complete with en-suite contemporary shower rooms. The rooms are moderately spacious with high ceilings, decorated in French muted tones, and each individually furnished. 'The best night sleep'… Calm countryside surroundings, Crisp white linens, Provencale quilts, and a bedtime book on the local area… Outdoor… Idyllic guest terrace overlooking the large courtyard & outbuildings, with linen canopy, traditional French iron furniture & Weber BBQ Activities… Take the 'Route de Cremant' and visit the abundance of local wine cellars, Visit the attic of painter Renoir, Nip across the border to Champagne, Take a day out to the market & Hospice de Beaune, Hire bikes and discover the true beauty of Chatillonnais – VTT bike routes on the doorstep, taking you through the villages & forests, Sit and watch the world go by on the café terraces…
Great access to Cote de Beaune, Cote de Nuits & Cote d'Auxerre
Room Type
Entire home/apt
---
Property Type
House
---
Accommodates
6
---
Bedrooms
Buncey, Bourgogne, France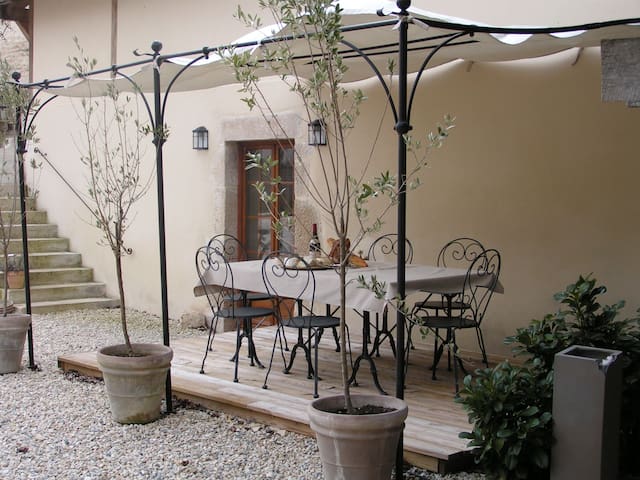 Located in a private gated courtyard on a quiet village street, Maison Valois has a large living room with a fireplace, a dining area that looks across the fields and vineyards, and a large garden where you can enjoy the spectacular views. The kitchen is large, airy and well stocked with all the equipment you need, including a dishwasher. Three bedrooms and two bathrooms are upstairs and one bedroom and one bathroom are on the ground floor. There is a covered seating area with BBQ outside.
The house is located in an authentic and characterful village on the Route de Cremant in the Cote d'Or region of Burgundy. Strolling around the village, you will see a church that is on the list of Historical Monuments of France, a chateau, an ancient 'lavoir' (wash house), a tree-lined river, vineyards and a winery that produces and sells Cremant, the sparkling white wine of Burgundy. At a short 10 minute drive is the charming market town of Chatillon sur Seine, where you will find all the amenities that you need, including a bustling weekly market, large grocery stores, restaurants, a cinema and lots of little shops and businesses. Chatillon was a residence of the early dukes of Burgundy and has a beautiful 10th century church, interesting walks and historical streets and houses. Many fascinating and beautiful sites are within an easy drive of the house, including the medieval towns of Dijon and Semur en Auxois, the ancient pilgrim destination of Vezelay, the 12th century Fontenay Abbey, and numerous chateaux and picturesque villages. And, of course, you are very well located for exploring the vineyards of the area, since you can tour the wine roads of the Cote de Nuits and Cote de Beaune to the south and the area of Champagne a few miles to the north of the house. The area has many natural attractions, such as the Parc du Morvan, where you can hike, bike or picnic. Of course, you may wish to spend your days relaxing at the house, cooking a fine dinner and watching the star-studded night sky. There is so much to do and see in this wonderful area of France!
We drove to Burgogne to spend our family christmas holidays there and it was awesome!! We had one of the best Christmases ever at Juliets beautiful home. It didn't actually feel like a holiday house but like a real home. The whole house is very cozy and detailed and lovely decorated. The kitchen is well equipped and you could find everything one wished for. The bedrooms were cozy and nice and so where the bathrooms. It was so clean and we loved the little welcome gift and the note Juliet and her husband left for us. The country side is beautiful as well. The little village of Belan is very sidate and quiet and cozy - the perfect spot for a relaxed get away from the city. It's perfect for endless walks and bike tours and the countryside is beautiful. Within an hour, you get to the lager city of Dijon where you could go shopping etc. The city of Chatillon sur Seine is perfect to buy groceries - there is a huge superstore where you really can buy everything you need. And last but not least there is the wine which is so tasty. Thank you Juliet for letting us have such a great Christmas. It was simply gorgeous. I would give you 10 stars if I could. We will for sure come back! Love, Elena
Elena
2015-12-28T00:00:00Z
Room Type
Entire home/apt
---
Property Type
House
---
Accommodates
8
---
Bedrooms
Belan-sur-Ource, Bourgogne, France
An "escape to the country" luxury 3 bedroom property. Exceptional character combined with modern comforts. For those that appreciate quality! Situated in a tranquil location. Please do have a look at our "internal rules" before your reservation.
A perfect combination between modernity and countryside
The house is situated at the foot of the forrest
Small cosy house in a quiet village not on the main road. House very well furnished and the hosts were very happy to assist via email and text. Exactly as described and would like to come again!
Stephen
2015-07-29T00:00:00Z
The Morelli residence is a beautiful stone house up a quiet residential street that is not a through-road. It is very well appointed throughout and comfortable. The check in arrangements were very simple and Nicolas was very responsive to any questions, which he handled remotely. The three double bedrooms beds were very comfortable and Nicolas even got the housekeeper to switch on the heating 2 days prior to our arrival. The only reason we didn't score it 5 stars was because we weren't there for long enough to experience the surrounding village and countryside - plus the nearest store for food is about 4 miles away in Chatillon-sur-Seine (absolutely not a problem, but something to be aware of).
Alastair
2015-04-06T00:00:00Z
The house is even more charming than we imagined. We had a seamless check in, found every convenience we'd hoped for, and enjoyed our time immensely. The community is sweet - quiet, scenic, and perfect for walking about with a camera or sitting quietly with a book. Highly recommend!
Ellyn & Dustin
2014-10-30T00:00:00Z
We arrived in the beautiful little village and easily found the house. It was beautifully decorated, and with the an wonderful kitchen and incredible bathroom. The countryside around the house is very charming and Troyes is a short drive with a gigantic outlet mall, and medieval town centre. We stopped off at several champagne houses travelling to and from Troyes, for a tasting and purchased several cases of wonderful champagne. We also visited a local vineyard that Nicolas recommended and bought more wonderful wine. I would highly recommend Nicolas's house for a family our children are 11 and 13 and loved having separate rooms and we all loved the sitting room and kitchen at end of day to sit around eat, drink and chat. We are contemplating a return next summer when the weather is warmer and the local lakes and beaches will be more appealing.
Don
2015-05-31T00:00:00Z
This is a very beautiful cottage, exceptionally decorated with 3 very spacious bedrooms, a beautiful bathroom with a roll top bath with a seperate walk in shower. It also has a large lounge and very large kitchen /dining room. Outside there is plenty of space to the rear and side gardens to sit outside and enjoy the sun whilst eating a meal. The surrounding area is quite with Chatillion sur Seine a 10 min drive away to get all the supplies you could want with with a number of supermarkets and other shops. Our hosts Nicolas and Lamiaa were very helpful and very communicative answering all our queries and recommending places to visit. I would recommend a visit to Chablis and tasting some some of the very fine Wines especially those of Laroche and William Ferve. Fontenay Abbey and Troyes are also worth a exploring with some fine architecture and shopping
Bob
2016-08-17T00:00:00Z
This was our second stay at the Morelli residence (this time one week later on our return from the Alps, back to the UK). Once again, a very comfortable stay in a very well presented and clean house. We had one little domestic issue whilst we were there, but Nicolas was very helpful and had his housekeeper there to help remedy the situation within a matter of minutes - I wouldn't have that service at home!! 10 out of 10 for being helpful. We took a little walk around the village and the children played Pooh Sticks (URL HIDDEN) in the river, the surroundings of which are idyllic. We'd definitely stay again, but next time for more than just one night. As per our initial review, giving 4 stars, rather than 5, only because of the short time we were there (unable to explore much of the surrounding area) and the fact that the closest shops (food etc) are 4 miles away in Chatillon-sur-Seine.
Alastair
2015-04-14T00:00:00Z
What a gem. Nicolas ' place is a hidden treasure. It has been beautifully renovated and has everything we needed. The area is peaceful and tranquil and was exactly what we needed.
Glen
2015-07-21T00:00:00Z
A big thank you to Nicolas for a wonderful stay at his beautiful cottage. We had a lovely stay and enjoyed this very quiet and tranquil area. Although we did not get to meet Nicolas in person due to his work commitments he responded instantly to any questions we had and made very good arrangements for us to access the property. The cottage is exactly as you see it in the pictures if not better! Thank you again Nicolas.
Alan
2014-08-15T00:00:00Z
Room Type
Entire home/apt
---
Property Type
House
---
Accommodates
6
---
Bedrooms
Brion-sur-Ource, Burgandy, France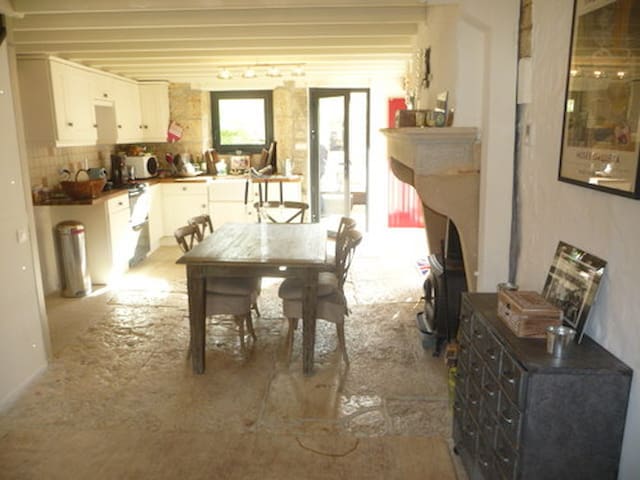 Soyez les bienvenus dans notre maison début XIXe rénovée située dans un charmant village médiéval à 50 kms au sud de Troyes à la frontière entre Champagne et Bourgogne sur la route du Champagne. Vous apprécierez notre parc arboré d'un hectare, le terrain de tennis et les bâtiments de caractère qui entourent notre maison. Vous passerez de bons moments en famille ou entre amis dans notre maison tout confort et pleine de charme.
Terre de tradition, de terroir au riche patrimoine culturel et historique! Le village de Mussy-sur-Seine, autrefois résidence d'été des évêques de Langres, doit son attrait à d'anciennes maisons à colombage du XVIe siècle très bien conservées, son vignoble, son musée de la Résistance, ainsi qu'à sa Collégiale St-Pierre-ès-Liens. Notre village est situé à 40 mn de la belle ville de Troyes et de ses magasins d'usines très connus des passionnés de shopping... A 35 mn aussi, le parc d'attractions de Nigloland pour le bonheur des petits et des grands !
Anaig's house is set in a beautiful and peaceful French village - a real treat! We stayed here on our way to Switzerland and had a day trip to Nigloland whilst we were there. The house provides every thing you need, is very comfortable and Stylish. The tennis court was an additional luxury. We would highly recommend this place and hope to be back. Thanks so much Anaig, Josephine and Ben and boys
Josephine
2016-07-31T00:00:00Z
We stayed 3 nights at Anaig's place and I can only say we really regretted not being able to stay longer! What a gorgeous estate! Arriving at the address of a chateau with a beautiful spacious estate was a very pleasant surprise, as we did not really expect it. We stayed in one of the buildings on the estate, a beatifully and very tastefully renovated house. Every little detail has been thought about to provide for an easy and comfortable stay. Really a 5 star experience! The surroundings are idyllic, with the Seine, forest and a watefall around the corner on the estate. Also, there is a tennis court next to the house. The Champagne region has a lot to offer, and of course we drove around to see the wine fields and do the traditional champagne tasting. Our kids lived the space and learned a bit how to tennis. We will surely be back!
Marina
2016-08-10T00:00:00Z
Loved it! The gite was comfortable and really well equipped. We particularly enjoyed the log fire. Anaig made sure we had all the information we needed prior to our stay and we will look forward to going back again.
Steve
2016-01-26T00:00:00Z
Maison de charme, spacieuse, au calme dans un cadre magnifique. C'est la maison de week-end ou de vacances dont on rêve. L'accueil est super, il y a tout ce qu'il faut pour le petit déjeuner d'arrivée, la maison est super équipée: livres, bd, jouets...à disposition, une cheminée pour les soirées d'hiver...idéalement localisée pour découvrir la Champagne, Troyes, la côte des Bar... Nous recommandons chaudement pour un week-end ou les vacances
agathe
2015-09-13T00:00:00Z
Nous avons passé quelques jours exceptionnels dans la maison de Anaïg. Tout était parfait . La communication avant le séjour était simple et rapide, et l'arrivée sur place était limpide. La maison est magnifique, et le domaine sublime. De plus, quelques attentions de bienvenue ont beaucoup agrémenté le séjour ! L'accueil sur place était très chaleureux. La famille d'Anaïg nous a très gentiment proposé de nous faire découvrir le domaine et la magnifique collégiale en cours de rénovation. Bref, c'est un lieu que nous ne pouvons que recommander très vivement, et dans lequel nous retournerons assurément !
Chelsea
2016-09-12T00:00:00Z
Nous avons passé un excellent weekend entre amis au Clos de Colombines! Magnifique endroit, une maison parfaite, très bien équipée et un super accueil des hôtes pour un charmant séjour à la campagne. Je recommande vivement.
Maria
2016-02-28T00:00:00Z
Nous avons vraiment passés un agréable séjour au calme, dans ce logement hyper fonctionnel, lumineux et plein de charme. nous nous somme senti très à l'aise. nous avons également apprécié le domaine, le terrain de tennis privé. logement parfait pour se détendre au cours d'un week end entres amis, et même si le temps n'était pas de la partie , se reposer au coin du feu fut très appréciable.
aurélie
2016-04-25T00:00:00Z
Arrivés dans un cadre merveilleux : de grandes grilles s'ouvrent sur une propriété de 5ha, terrain de tennis, pelouses, vous découvrez ensuite la charmante maison d'Anaïg, aménagée avec goût, confortable et comportant tout le nécessaire. Mussy n'est pas un village très vivant mais la région propose des visites de caves de champagnes et les fromages y sont divins! Nous y retournerons avec joie!
Mathilde
2016-02-21T00:00:00Z
Room Type
Entire home/apt
---
Property Type
House
---
Accommodates
6
---
Bedrooms
Mussy-sur-Seine, Champagne-Ardenne, France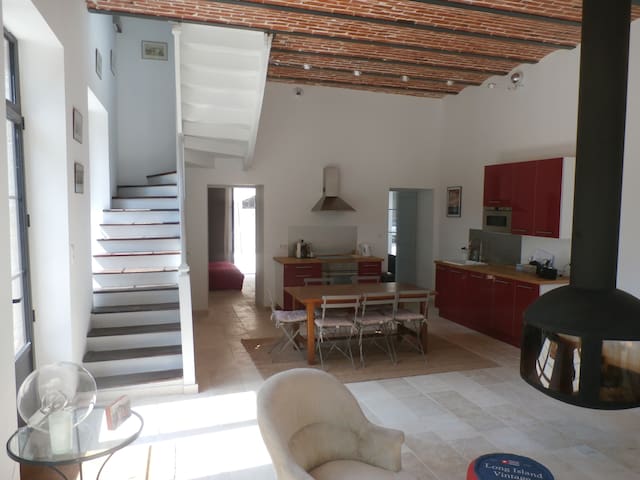 This lovely farmhouse has recently been renovated and is now a large house on different levels. It is set back from a quiet village lane. There is a large courtyard and a private garden for outdoor dining. Central location with many places to visit.
The kitchen is well equipped with everything you may need. Electric oven and hob, combination microwave, kettle, coffee maker, etc. All bed linen and towels are included. The washing machine is in the cellar. There are bikes that guests may use at their own risk. We cannot guarantee safety of the bikes as we aren't there all of the time and we recommend that cycling helmets are worn. The is a barbecue and garden furniture for guests use. The large courtyard is shared with the other holiday rental property but there is a private garden for guests, the other property has its own garden.
Laignes is a large village but the property is situated on a quiet lane with no through traffic. There are many lovely walks around the village. Laignes is very centrally placed with many places to visit without having to travel too far.
Linda and her husband made us feel very welcomed. The house is situated in a lovely picturesque village that has bakeries, bars and a children's playground etc. The surrounding area is also beautiful with nearby lakes to swim in. The house was very clean and comfortable. Good size bedrooms, a sitting room and a kitchen all full of character. There's also your own private garden to eat in and plenty of toys and dvds etc for the kids on a colder day. Thanks for everything Linda we had a great stay
Hannah
2015-07-28T00:00:00Z
The host canceled this reservation 69 days before arrival. This is an automated posting.
benjamin
2016-04-10T00:00:00Z
We didn't make it to the property thanks to the extreme delays at Dover, but Linda was very flexible and offered us the property later in the week (which we couldnt take up as we had to be elsewhere) and was generally very friendly and replied to emails promptly. Next time hopefully!
Ed
2016-07-24T00:00:00Z
We had a wonderful stay at this beautiful old farmhouse, we were well looked after by Linda and her husband who gave us plenty of great advice about the local area. It's a wonderful quiet little town and the perfect place to step out of hectic London life. The market in Chablis was a particular favourite. We hope to visit again soon! Nick
Nick
2016-08-07T00:00:00Z
nette aufmerksame gastgeber, schöne unterkunft mit innenhof und eigenem kleinen garten. war sehr gut geignet mit unseren beiden hunden! danke linda
Silvano
2016-08-02T00:00:00Z
Linda en Ernie zorgden voor een perfecte persoonlijke ontvangst ( wijn, koekjes ). Altijd vriendelijk en behulpzaam.
Marc
2016-08-16T00:00:00Z
Nous avons passé une nuit dans la maison de Linda. La maison est spacieuse et idéale pour une famille avec enfants. Elle est agréable, lumineuse et accueillante.
Virginie
2015-08-31T00:00:00Z
Room Type
Entire home/apt
---
Property Type
House
---
Accommodates
7
---
Bedrooms
Laignes, Bourgogne, France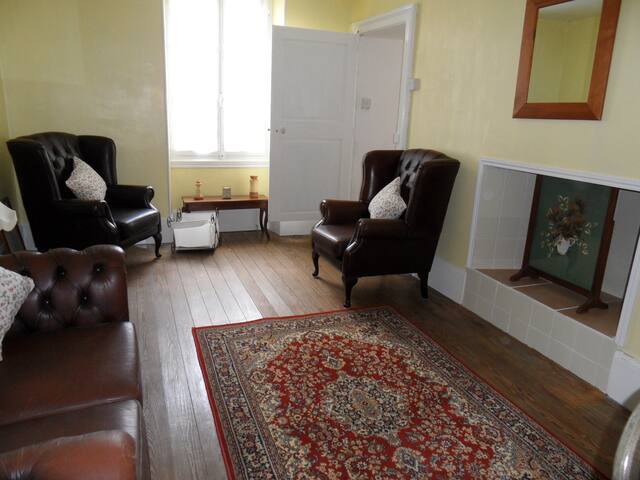 Une halte dans notre belle Bourgogne s'impose. Notre maison est là pour vous y accueillir dans une petite rue calme. Elle a tout le confort avec cuisine aménagée, 2 télévisions, téléphone et wifi gratuit. Aux confins de l'Yonne et de l'Aube.
C'est une petite maison individuelle qui peut accueillir 4 personnes avec 2 chambres, salle à manger et cuisine entièrement aménagée. Elle se trouve dans une rue calme avec possibilité de vous garer à proximité dans un bourg tous commerces y compris médecins et pharmacie.
Notre gîte se trouve aux confins de l'Yonne et de l'Aube. Vous pourrez visiter de nombreux châteaux et vous promener le long du canal de Bourgogne. Non loin de Chablis, vous pourrez vous régaler de dégustation de grand cru. Si vous êtes tentés par cette annonce, téléphoner-moi je me ferai un plaisir de vous renseigner plus précisément.
Room Type
Entire home/apt
---
Property Type
House
---
Accommodates
3
---
Bedrooms
Laignes, Bourgogne, France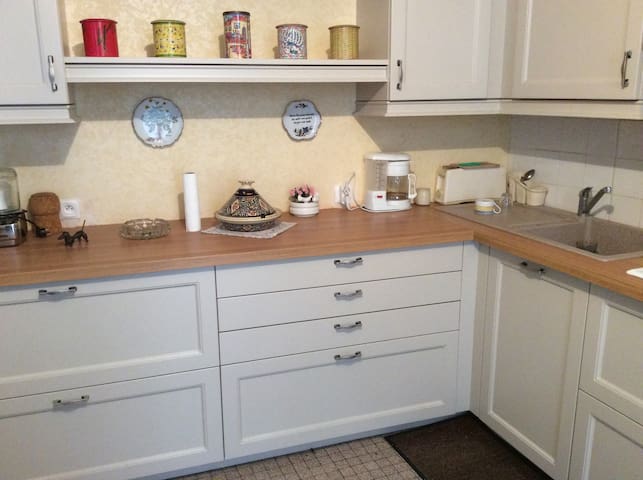 Country house on the edge of the village of Laignes in the heart of Burgundy near many sites of interest, the famous Burgundy/Champagne vineyards, medieval villages/chateaux and childrens activities. Walking distance of local village shops, restaurant, boulangerie, bar. Renovated throughout with good sized family accommodation for up to 7 people. Private rear garden with large dining / sun terrace with outdoor dining furniture ideal for relaxing and enjoying the peaceful surroundings.
Room Type
Entire home/apt
---
Property Type
House
---
Accommodates
7
---
Bedrooms
Laignes, Bourgogne Franche-Comté, France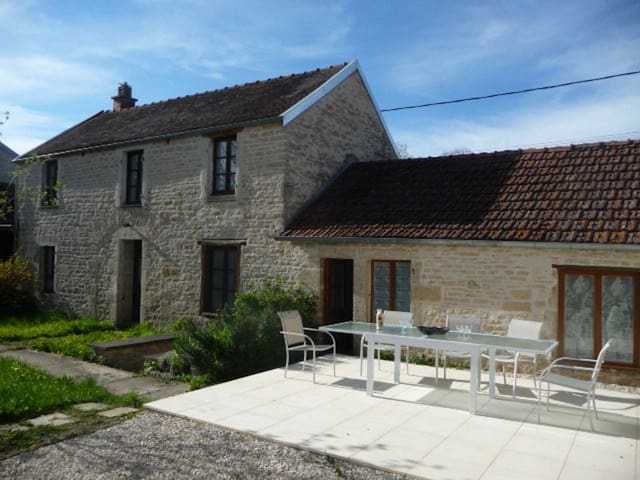 Welkom bij Florine et Valentin, kleine boerderij voor 2 personen in Upper Bourgondië, tussen Chablis en Champagne. Het is met genoegen dat wij u van harte welkom met gemak voor een verblijf op het platteland, in de rust voor een echte rust. weg van het lawaai. Ons huisje zeer goed uitgerust, bestaat uit een keuken, een eetkamer en een woonkamer, badkamer en apart toilet. En boven, een mooie kamer. Groene ruimten voor de ligstoel, paden om te wandelen.
Room Type
Entire home/apt
---
Property Type
House
---
Accommodates
2
---
Bedrooms
Bourgogne Franche-Comté, Bourgogne Franche-Comté, France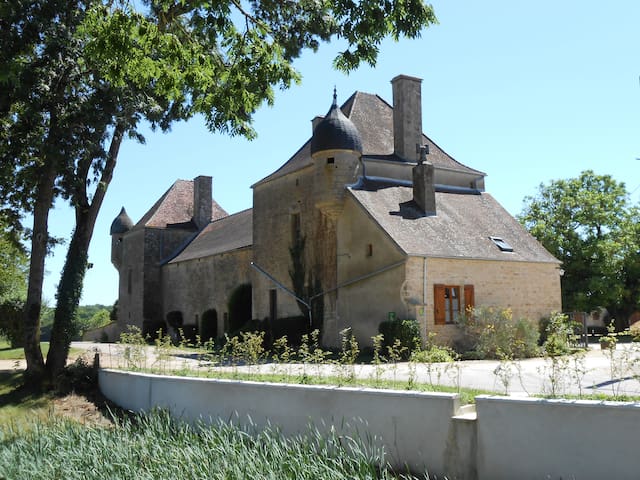 Within of a pretty village known for its beautiful stones, Metairie ofrira you the comfort and charm of a large family home between town and kind. Its garden and terrace offer a lovely view of the landscape of the North Coast d'Or.
At the heart of a typical Burgundian village, the house is spread over two levels, with a large kitchen, two bathrooms, two toilets, one large and one small living room and five bedrooms. The large terrace you can enjoy the beautiful garden in an almost quiet.
Marion is an amazing host, the host is absolutely beautiful, the photos dont do it justice, it is modern, comfortable, and super clean. There are plenty of space for the kids to run around, lots of toys too. The house is fully equipped for kids, high chairs, small bed, toys, etc. We will definitely keep if on our bucket list and come again with our friends. We loved everything! the house, the garden, the view, the quietness, the neighbors, and of course getting our own fresh milk everyday. We even got to feed the calf! Thank you Marion, we love your house!
Benedicte
2016-07-26T00:00:00Z
The reservation was canceled 22 days before arrival. This is an automated posting.
Maxime
2014-08-01T00:00:00Z
Great house for a fabulous weekend with friends. We made roaring fires breakfast, lunch and dinner in the well stocked kitchen while the kids played table ping pong in the cozy living room. We were welcomed by a neighbor who gave us tips on what to see and do in the beautiful region. Marion was always available to answer questions to make sure the weekend was perfect.
Noel
2015-11-29T00:00:00Z
Une très belle maison en pierre, très joliment décorée. Nous n'avons pas eu l'occasion de rencontrer Marion, nous étions accueillis par Eric, voisin de Marion. Eric était aux petits soins tout le long du séjour. Marion était toujours disponible par téléphone. Cette maison est parfaite pour un séjour en famille. Nous avons passé un excellent moment car cette maison vous donne le sentiment de "bien-être" car tout y est pour passer d'excellentes vacances. Merci à Eric et Marion ! Nous reviendrons avec plaisir! La mauvaise connexion wifi est finalement un avantage.... car vous privilégiez les moments en famille.
Vic
2016-07-11T00:00:00Z
Cette maison s'est avérée parfaite pour notre réunion de famille le temps d'un week-end. Propreté, préparation des chambres et aménagement conforme en tout point à ce qui nous avait été décrit. L'équipement de la maison était très bien adapté pour nos besoins de 9 personnes (dont 3 enfants) : 5 chambres individuelles, 2 salles de bain en parfait état, une cuisine fonctionnelle, une grande terrasse et le jardin bien agencé. Enfin nous attendait même dans le salon, une carte de la région avec les lieux touristiques à ne pas manquer. Merci pour tout !
Stéphanie
2015-07-05T00:00:00Z
Excellent séjour dans cette très belle maison ! Tout y est, rien ne manque ! Pour les grands, comme pour les petits. C'est parfait !
caroline
2015-07-26T00:00:00Z
Nous avons passé un très bon séjour, la maison est très agréable
Claire
2017-03-19T00:00:00Z
Une très belle maison pour un week end au calme. La maison est spacieuse et confortable et nous avons été très bien accueillis pour la remise des clefs. Nous avons particulièrement appréciés la grande terrasse et sa très belle vue. Nous sommes tous rentrés enchantés de notre week end!
Alex
2015-06-14T00:00:00Z
Room Type
Entire home/apt
---
Property Type
House
---
Accommodates
10
---
Bedrooms
Magny-Lambert, Burgundy, France
附近的奥布和夏布利,坦纳瑞和塞纳河畔沙蒂隆之间香槟葡萄园是60公里内的城堡和旅游景点的森林和跨文化通过勃艮第运河的区域。
更多图片和描述了住宿的网站: (URL HIDDEN)
Room Type
Entire home/apt
---
Property Type
House
---
Accommodates
9
---
Bedrooms
Nicey, Bourgogne Franche-Comté, France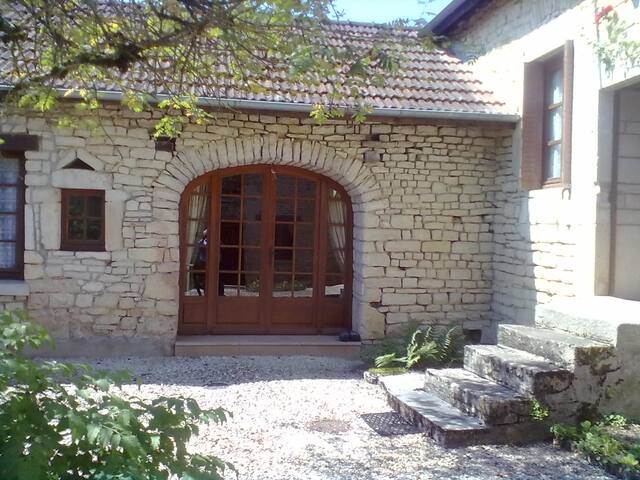 Former 18th century coaching house in stone, located in a small village north of Burgundy quiet and typical, this house with modern comfort of 200m² which can accommodate 8/10 people (9 rooms, 3 bathrooms) opens onto an enclosed garden trees of 2000 m² where you can leave frolicking children, and has a large barn to park your cars Exposed beams, large Burgundian fireplace, antique furniture and paintings as well as dishes, refined decor and trendy
In the eighteenth century, it was a coaching inn at the crossroads of Auxois and Châtillonais Today this 200 sqm house in Burgundy stone, offers beautiful views of the garden and sunny terraces: a huge fireplace directs the show and its comfortable sofas, beautiful passages leading to the dining room with a large table invites to feast, the kitchen opens onto the terrace and garden, the shed custody provisions. The stone walls, large slabs, wood beams and trophies from some distant Africa create the warm atmosphere of a sophisticated campaign. The stone staircase leads to 4 bedrooms of character and 3 bathrooms. A small TV room can serve as 5th bedroom. Wifi is everywhere and, depending on the mood of the hosts, the bicycles are stored in the barn where there is also a swing English spoken. Se habla Spanish.
The house is located in Magny-Lambert, a small village, in northern Burgundy that saw Caesar beat Vercingetorix, Alesia Museopark tells this warlike Gaul. Five centuries ago, the passageway of the Celts, a lady princess or priestess, no one knows, was buried with a fabulous treasure, the Vix vase, largest crater of Greek antiquity, jewelry, tank, dishes are ... to see in Châtillon Museum. Later in history, but still near the house, there is the Cistercian Abbey of Fontenay, listed by UNESCO ... not to mention the forges of Buffon and the museum dedicated to him in Montbard. Many walks in the countryside and the surrounding woods are available, it is also possible to go swimming in the Seine flowing all own less than 5km, or a beautiful pond near ...
Marie was the perfect hostess! After we requested to book her beautiful home she called us in the States to let us know that she had accepted our request! Wow! Communication was above and beyond what we ever expected - she was absolutely delightful! So when we arrived at her beautiful home, we expected it to be consistent with the description on Airbnb due to her receptiveness. However, upon our arrival, we felt like we were in a fairy tale! This is a beautiful home and there are not photos that can capture the beauty of this place... the surrounding community is a large part of this home and Marie provided us with enough information for us to be able to enjoy and explore!
jennifer
2016-04-16T00:00:00Z
Thank you for letting us stay on your fabulous, unique house.
Joanne
2015-08-24T00:00:00Z
The description on Air b& b page states $253 /day. However I was charged $: 342/day. Please explain! Eugenie Osmun
Eugenie
2016-09-26T00:00:00Z
Beautiful house in a lovely tiny village. Marie was a wonderful host. The house is very spacious,so enough room for the whole family. Most bedrooms have their own bathroom. Our dog has had the time of her life. Big garden and lots to see. (Cows/horses and new smells) We will come back.
Casper
2015-06-15T00:00:00Z
This was our second time staying at Marie's beautiful home, and like the first time, it was a fantastic visit. Her home has every amenity you need, is comfortable, clean, and has a wonderful feel to it. We feel like we are staying in our own private castle - especially our six year old daughter! Marie is a lovely person and a joy to correspond with. Upon our arrival, Marie had arranged for a neighbor to bring over some homemade cake. What a treat! The opportunity to stay in her home in the lovely village of Magny-Lambert was one of the highlights of our trip to France! Merci bien, Marie!
jennifer
2016-11-25T00:00:00Z
Our stay at Marie's old stone farmhouse could not have been better. She welcomed us warmly (from paris) by having a neighbor deliver us a coffee cake the morning of our arrival. She was very responsive and attentive to all of our questions and queries. The house itself is very cozy and home also to an incredibly loving Bengal cat. Ideal for three couples and an extra person or two. The decor and furniture is enchanting. The village itself is tiny and the surrounding location ideal for some r&r, to put on a few pounds in the region's restaurants and decompress. Do visit a winery while you're here!
Jacob
2015-08-04T00:00:00Z
Nous avons dû annuler notre reservation chez Marie car nos enfants ont attrapé scarlatine + varicelle la veille, donc impossible de partir. Merci seulement a Airbnb d'avoir géré ce souci et de nous avoir remboursés très rapidement.
Jérémie
2015-05-11T00:00:00Z
Ravis de ce séjour. Nous avons trouvé une maison avec une restauration et une décoration de très bon gout laissant place a l'architecture de la maison plutôt qu'au remplissage. Marie est super reactive a toutes demandes, aussi bien par mail que par téléphone et très bonne conseillère. Je pense que nous reviendrons au printemps car nous n'avons pu tout visiter dans la région. Merci encore pour cette belle demeure ET la bouteille qui ne demandait qu'a se boire.
Christophe
2015-12-29T00:00:00Z
Room Type
Entire home/apt
---
Property Type
House
---
Accommodates
10
---
Bedrooms
Magny-Lambert, Burgundy, France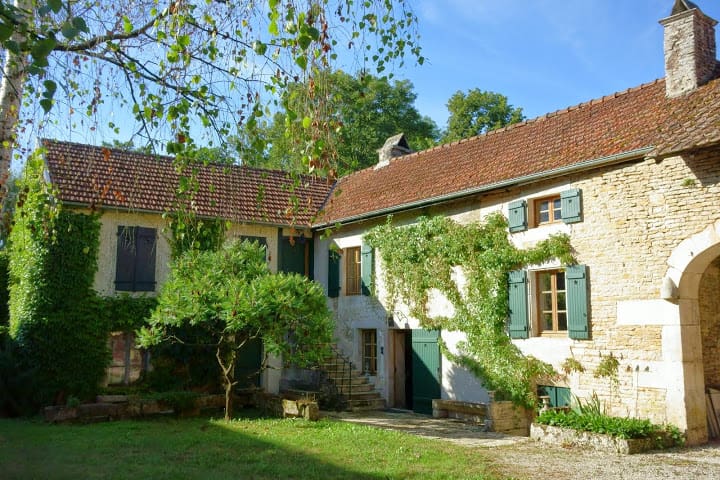 Maison d'environ 150 M2 Au rez de chaussée : salon, salle à manger, cuisine équipée, WC Au 1er étage : 1 chambre avec lit de 160 , WC et salle de bains avec baignoire et douche à l'italienne Au 2ème étage, 2 chambres spacieuses avec lits de 160. Possibilité d'avoir 1 chambre supplémentaire avec 1 lit de 140 (tarification en voyageur supplémentaire)
Petite cour attenante au bord de la rivière. Salon de jardin et Barbecue.
Village de 1500 habitants avec boulangerie, boucherie, fleuriste, bureau de Poste, banques, supermarché, restaurants. Plus grand terroir de Champagne avec ses 3 appellations (visite de caves). Randonnée des cadoles . A proximité de la ville de Troyes, Nigloland, Les lacs de la Forêt d'Orient, et la Bourgogne.
Christophe s'est toujours montré très disponible et nous a très bien accueillis. Un grand merci encore Christophe !
Guillaume
2016-09-05T00:00:00Z
Annonce parfaitement en lien avec la réalité. Grande maison cosy et agréable ! Le plus de cette maison étant la terrasse au bord de l'eau.
Agathe
2016-07-17T00:00:00Z
Nous pouvions arriver qd on voulait on les a appelés et ils sont venus nous ouvrir, ils ont été disponibles. Le quartier est calme c'est un joli village. Et la description correspond à la réalité. Merci.
nathalie
2016-03-28T00:00:00Z
Logement identique auX photos. Attention l'état de propreté au vu du forfait nettoyage demandé. Cela devrait être niquel
MELANIE
2016-08-08T00:00:00Z
La maison immense se trouve au centre ville d'un petit village. A coté un petit rivière, super sympa. L'hôte très chaleur et dynamique. Même on arrivait plus 1h de retard, il nous attendait. Les lits sont conforts et propres. Je vous le recommande!
Alexi
2016-07-11T00:00:00Z
Hyggelig lille fransk by, som er oplagt at bo i på vintur i Champagne. Meget rummeligt byhus med gode forhold! Christophe og Isabelle er meget imødekommende og rare værter!
Marcus
2016-10-24T00:00:00Z
Disponible et sympa.
Aurélien
2016-10-27T00:00:00Z
de la réservation jusqu'à l'arrivée, tout le suivi a été facile. un appel de Christophe pour nous prévenir de leur absence, remplacés très efficacement et très gentiment par Alexis. un coup de téléphone à Alexis pour s'accorder sur notre heure d'arrivée, grande souplesse sur les heures d'arrivée et de départ. maison très agréable, spacieuse, très propre, bien équipée. à refaire avec plaisir.
Benedicte
2016-08-15T00:00:00Z
Room Type
Entire home/apt
---
Property Type
House
---
Accommodates
6
---
Bedrooms
Les Riceys, France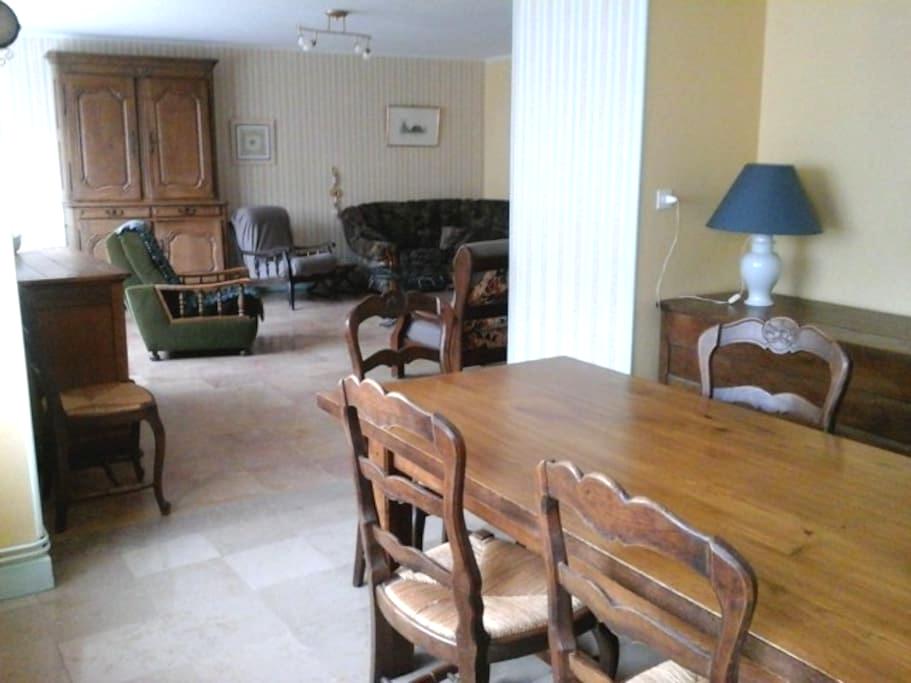 House with garden located in Magny-Lambert Capacity: 8 people, 100 m² -Stay Kitchen-3 bedrooms-Bathroom-2 WC-enclosed courtyard. Possibility of cleaning at end of stay at extra. Close to attractions Alesia, Flavigny, Fontenay Abbey
typical Burgundian house ... flagstones and beams.
Not overlooked .... facing the village square
Short stay buy a very nice welcome from Patrick and the house was clean and had everything we needed. Thanks again!
Sean
2015-09-14T00:00:00Z
Lovely house lovely village Patrick was a very nice host in waiting for us even when we changed our schedule we arrived at 2300hrs where Patrick welcomed us with a basket of food milk tea and coffee. A very nice village and house.
Michael
2014-08-03T00:00:00Z
Nous sommes heureux de notre court séjour chez Patrick qui nous a accueillis à notre arrivée. La maison est propre et confortable. Le village est extrêmement calme. Tous les lits étaient faits (8 couchages) ce qui nous a permis de choisir librement où nous voulions dormir. En l'absence de commerce dans le village Patrick avait eu l'attention de prévoir pour nous de quoi nous dépanner pour le petit déjeuner.
France
2015-07-27T00:00:00Z
Séjour agréable chez Patrick, la maison est spacieuse ce qui nous a permis d'être confortablement installés. Nous avons pu déjeuner dehors, sur la terrasse, et profiter des transats! Petit village bourguignon très au calme. Merci Patrick!
Florence
2015-06-29T00:00:00Z
Magnifique logement spacieux et confortable malgré sa rusticité pleine de charme. Salle de bain très bien équipée (vaste douche avec pluie d'eau) . Frigo proposant de délicieuses confitures artisanales. L'environnement est très agréable et calme; possibilités de balades à partir de la place où est située la maison. Il faut "mériter" ce logement car l'accès via départementales venant de Dijon ou Troyes demande une grosse heure mais parcourt un superbe tracé (amateurs motos!!!) Je n'ai eu contact avec Patrick que par mail malheureusement, mais très positif.
Robert
2016-07-31T00:00:00Z
Bon accueil, cadre agréable au calme et dans la verdure. Jeux de société en cas de pluie... Idéal pour 6 personnes avec un enfant. Parfait pour ceux qui aiment la campagne entre amis. A recommander.
Stanislas
2015-05-04T00:00:00Z
Charmantes Haus, in dem man sich wohl fühlt. Alles da, was man so braucht. Alles hat sehr gut funktioniert.
Marcus
2015-08-02T00:00:00Z
Une charmante maison avec le charme des pierres Patrick est sympathique et le village est idéal pour se reposer un accueil sur mesure avec tout ce qu'il faut dans la maison pour se dépanner en cas de besoin nous avons vraiment apprécié ce moment a magny Lambert
Severine
2015-08-24T00:00:00Z
Room Type
Entire home/apt
---
Property Type
House
---
Accommodates
8
---
Bedrooms
Magny-Lambert, Burgandy, France
Renovated 3 bedroom stone cottage set in a small village next to the forest, ideal for relaxing or exploring Burgundy and Champagne regions. Enclosed 2 acre garden with picnic area next to the river. Easy access to tourist attractions and vineyards.
Very nice welcome ! Great place!
Tanguy
2016-06-06T00:00:00Z
Wonderful place to stay, very peaceful and relaxing. Julie was so kind and helpful, only wish we had longer to enjoy the beautiful setting and environment. Thanks so much for everything.
Natalie
2016-09-21T00:00:00Z
Great overnight stop for family en route to the Alps. Lovely peaceful location after a long drive. Would recommend. Thanks
Eirian
2016-09-04T00:00:00Z
We had a great time at the River cottage, the house is very charming, ample rooms and good beds, Julie is a wonderful host who provided us with plenty of tips around Boudreville, which is central to various point of interest (wineries, Abbeys and beautiful nature sights). We hope to comeback again in the future!
juan
2016-07-17T00:00:00Z
Accueil chaleureux, gîte avec terrain, jardin, au calme. Intérieur rénové en gardant le style ancien, cheminé et pierre du pays, etc.
Philippe
2016-07-18T00:00:00Z
Le logement est très agréable, au bord de la rivière. La maison est très jolie et bien équipée. Nous avons été bien accueillis!
Juliette
2016-10-08T00:00:00Z
De communicatie in het Engels was zeer prettig. Het huis en de omgeving is prachtig. De verhuurders waren hartelijk en behulpzaam.
Jan Marten
2016-07-19T00:00:00Z
Très bon séjour chez Julie pour un weekend de retrouvailles entre amis, la maison est très propre, confortable, et Julie a été très arrangeante dès que nous avons eu besoin de quelque chose. Merci !!
Lucie
2016-12-11T00:00:00Z
Room Type
Entire home/apt
---
Property Type
House
---
Accommodates
8
---
Bedrooms
Boudreville, Bourgogne Franche-Comté, France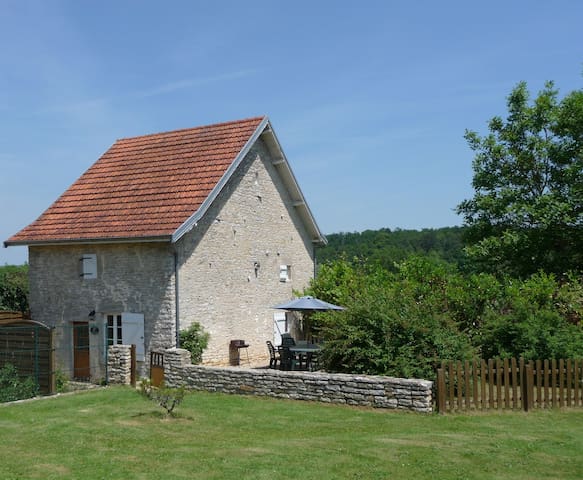 Bars house coast in a small village typical Champagne. 3.5 km from Essoyes. House of 130 m2 habitable, comfortable with a small private garden. River at 200 m (fishing, swimming ...). Large living room with fireplace, 3 bedrooms and bathroom upstairs.
This place is a beautiful home-from-home. We were welcomed with a roaring log fire, which was particularly wonderful after a long journey. The hosts were extremely helpful and we found it hard to leave. We plan to be back. The 'spa' type bathroom was a touch of luxury and the place was spacious and beautifully furnished in a pretty village. Thank you so much.
Jane
2017-02-11T00:00:00Z
Notre week-end en famille, c'est bien passé surtout en partie grâce à David! Je recommande, tout y est!!!
Maximilienne
2017-01-02T00:00:00Z
nous avons passé un bon séjour dans ce petit village aubois. la maison était agréable, spacieuse et David a fait ce qu'il fallait pour accueillir ses premiers hôtes autant dans la communication avant et après notre séjour, et pour la mise à disposition de petites attentions pour que notre séjour se passe bien. Je reviendrai bien pour découvrir le coin en randonnée. Merci
catherine
2016-10-31T00:00:00Z
Tout était parfait. La communication avec david est facile. Le logement correspondait parfaitement à nos attentes, il est très bien équipé. Nous avons beaucoup apprécié la cheminée en cette période de décembre.
Jean-Philippe
2016-12-25T00:00:00Z
Room Type
Entire home/apt
---
Property Type
House
---
Accommodates
7
---
Bedrooms
Verpillières-sur-Ource, France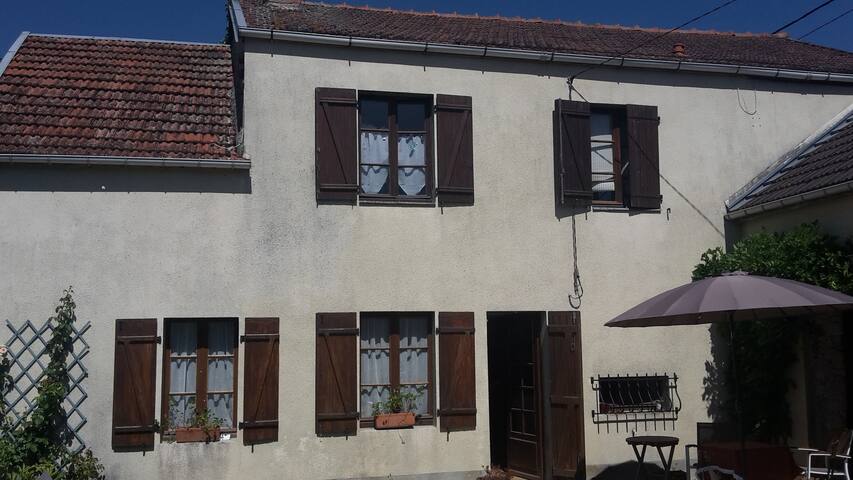 1

–

18

of

120 Home Rentals
Enter dates to see full pricing. Additional fees apply. Taxes may be added.