位于滇西北德贡公路,与世隔绝的小村庄,这里居住着纯朴的藏族人,保持着原始的生活习惯,主人家喜欢养蜜蜂,种花,种植草药~有季节性的旅行体验。
位于滇西北德贡公路,与世隔绝的小村庄,这里居住着纯朴的藏族人,保持着原始的生活习惯,主人家喜欢养蜜蜂,种花,种植草药~有季节性的旅行体验。产蜂蜜季节参与制作原生态蜂蜜,菌类季节可以上山采蘑菇,自己动手做全菌宴,出游季节,约上几个伙伴带着食材,驾着卡车去高原牧场进行BBQ住帐篷,玩游戏,春季则是一场隆重的盛宴不论视觉味觉,和当地藏民一起过传统的藏式春节~
Room Type
Private room
---
Property Type
Bed & Breakfast
---
Accommodates
5
---
Bedrooms
云南省, 迪庆州, China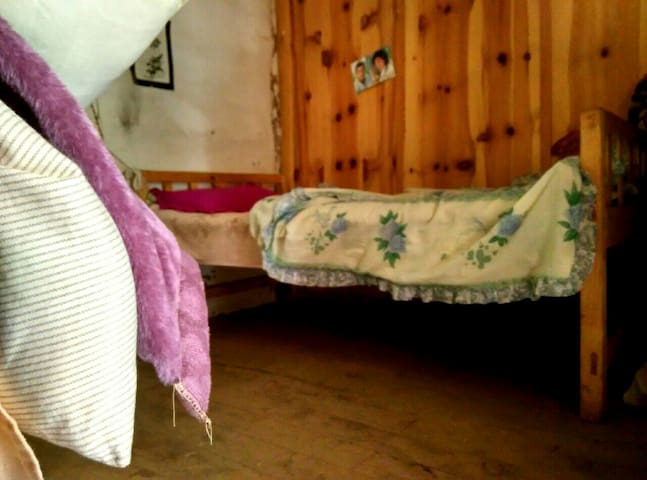 梅里达瓦山居坐落在德钦县城山谷的东侧,与白马雪山国家自然保护局紧邻。一座德钦典型的藏式民居,达瓦山居是土木结构的二层楼房,带着浓郁的藏式风格。因为是用藏族传统的夯土构墙法建造,加上全实木的框架和楼板,达瓦山居冬暖夏凉,体现着传统建筑文化的魅力。 你可以在山居里静修、阅读、写作、瑜伽,也可以在山居围院中的菜地和果树林里劳作;你也可以走到县城去感受云南最高藏族县城的日用长行,也可驱车20分钟去朝拜藏区八大神山之一的卡瓦格博(梅里雪山)和在陡峭河谷川流的澜沧江;藏族寺庙德钦寺就在山居对面的神山脚下,是信仰的居所; 你也能够在宽敞明亮的藏式厨房里和亲朋一起烹调可口的美食,如家的感受。喝的是雪山融化的雪水,口感清冽。 山居的房间宽敞而明亮,房前屋内的公共空间一共有四处,占地面积约200平米。加上菜地和后山的果树坡地,院子面积有400平米左右。房间的结构是传统的土木结构,带有民族特色鲜明的彩色雕窗。房间的床铺和被褥均为现代的乳胶和席梦思,以及全棉的用品。 山居适合情侣、独自旅行的冒险家、商务旅行者、有小孩的家庭、中型团体。
Dawa Tibetan House is 10 minutes walk from the Deqen County Town, where you can easily access postal, telecommunication services, and roam around local markets for traditional crafts, food, wine, as well as all the modern utilities and hardwares. It is a 20-minute car ride away from the holy mountain for tibetans -- Kawagabo (Meili) Snow Mountains (above 6000 meteres). It is 30- minutes away from the Baima Snow Mountain National Nature Reserve, at the altitude of 4200 meters. The upstream of Mekong River flows across the grand Meili Canyon (about 3000 meters in height on average.。因为Dawa House is a place where you can relax and live with nature for your stay. Tibetan culture is all around you, where you can feel and taste local Kampa Tibetan lives. Spectacular snow mountains such as the holy Kawagabo and the diversity-filled Baima Snow Mountain set up breathtaking natural background around the Deqen Valley, where the Dawa House rests. If you are tired from visiting the beautiful scenes and meeting interesting local people, you can stay in the house, or simply sit down in the garden, or pick up tools to help with some home gardening work. You can cook your own dinner in the spacious traditional style kitchen, using the organic vegies grown in the garden, or go out to the county town and try out local delicacies. We have comfortable modern beds with high quality beddings and quilts. The house was made using mainly wood and mud, in a traditional Tibetan style known to this area. You have lovely views of the Holy Rini mountain from the house, and can look out to the southern part of the Kawagabo Snow Mountain. ,
Room Type
Entire home/apt
---
Property Type
Villa
---
Accommodates
8
---
Bedrooms
Deqen, Yunnan, China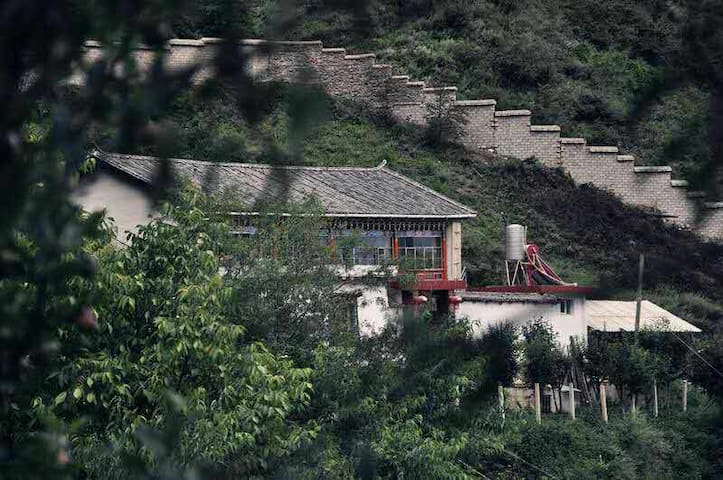 3km from Benzilan, low altitude, warm and nice weather. Small hamlet with nice people in a dry countryside with hights mountains and hamlets around. Real tibetan life ! A old tibetan farm, set in a colourful and peaceful garden : as an architect I renovated this house in a modern way with local materials. Leasure or exploration around (temple, families, trek...). I receive you in a french life style for accomodation and meals (diner and breakfast included !) ; personnal guiding on demand.
In the same day, it's possible to sleep down (2200m) and going up in the yaks pasture and grass land to admire hight mountains, or to visit a non touristic tibetan monastery. In this home stay lodge, you can share a french cooking time (or ask for a special menu), share the Yunnan's experience of the owner...
A quiet place to discover mountains and tibetan villages, to try the tsampa and butter tea... to come across the local people, lamas or peasantry.
A very well done and lovely place to stay in DiQing. The nice host who is a former French architect did an amazing job to the peaceful farm yard she got(she designed it and did most of the job by herself). You will be able to find some details which come from the influence of Japan and a touch of mystery Tibetan China. If you are interested in a short break from climbing snow mountains or driving through them, please take a look yourself of this wonderful place. Even though there are still some infrastructures not quite finished here, but as a whole the rooms are still looking nice and comfortable to sleep in. Plus the host will provide you with a very authentic 3 courses French dinner after you have arrived(even the meal is worth for staying there a night, also the breakfast is also as nice, try all kinds of jams the host has made maybe buy one of you like them:D I am regretted that I did not bring one back:I) Anyway, different minds might give different point of view on this place; however as an architecture student I would say there are a lot to learn from it, and I enjoyed this place very much myself, hope you would feel that way as well!
XXX
2015-07-19T00:00:00Z
Un séjour extra!!!! Merci pour ces moments de partage et ta convivialité. Tu as rendu notre séjour particulier. Ta maison est parfaite pour se ressourcer et ta cuisine un vrai régal. Merci encore.
Sabrina
2016-10-15T00:00:00Z
Room Type
Private room
---
Property Type
Earth House
---
Accommodates
2
---
Bedrooms
Deqen, Yunnan, China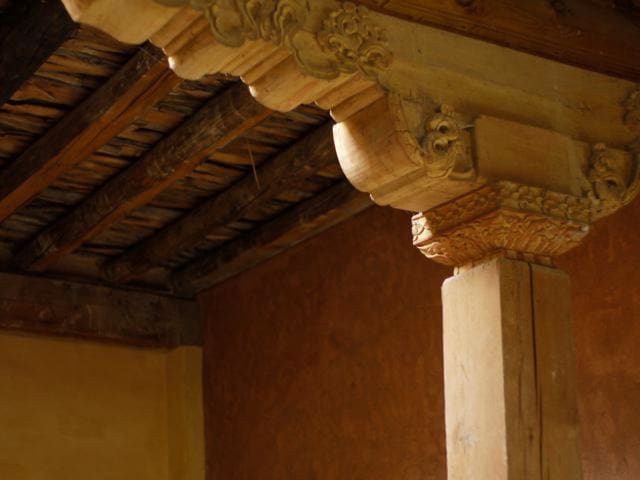 My listings close to the scenic views and the restaurant and catering. Because people atmosphere, outdoor space, light, you'll love my listings. I listings for couples, adventurers traveling alone, business travelers, families with children.
Room Type
Entire home/apt
---
Property Type
Apartment
---
Accommodates
2
---
Bedrooms
Deqen, Yunnan, China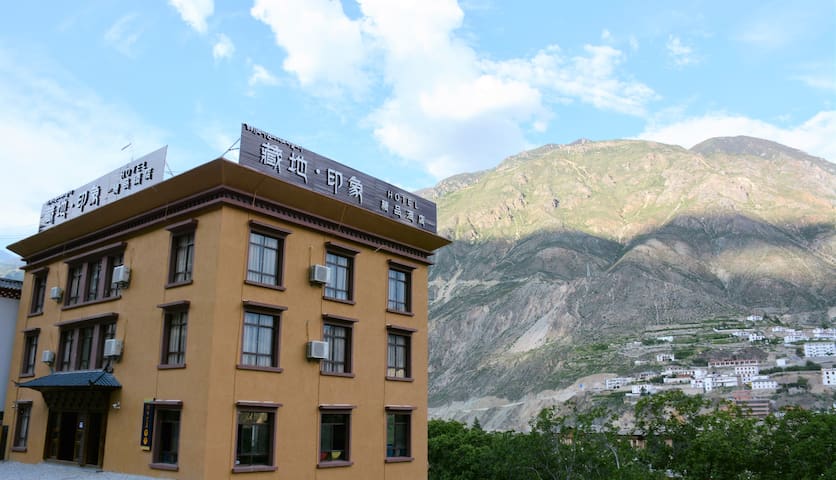 Discover Tibetan life in this beautiful village near the Mekong. The village lies at an altitude of around 2000m with magnificent views of the holy mountain Kawa Karpo (6740 m), also known as Meili Xueshan. Located in Deqin county, Yunnan. We can arrange transportation from Shangri-la, Lijiang, Dali or Kunming.
Included are 3 meals per day and bed linen. Please provide your own towels. Tibetan people are incredibly friendly, hospitable and polite. They will do everything to make your stay an unforgettable experience. You will have your own large bedroom (2 people per room). The shared bathroom is rather basic, but clean and with hot water (solar). The kitchen is traditional Tibetan, the family will cook all meals for you with fresh ingredients from their own land. But you are free to use the kitchen as if it where your own. The house has a small shop where you can buy beer, water, cigarettes, snacks, etc. We recommend staying at least one week. While staying here you are free to participate in Tibetan life: - help in the farm or around the house - partake in celebrations - go hiking for a few hours or a few days - relax and read a book - make trips by car to surrounding villages, monasteries, hotsprings,... - teach the children some English - learn some Tibetan ... Jiabi is one of the nicest villages in the area. You will be able to enjoy a real rural Tibetan experience. There are many things to see in the area such as: - Yubeng holy waterfall, - Mingyong glacier, - Hongpo monastery, -Cizhong church village, - Hotsprings, - Qizong monastery, - Meili snow mountain / Kawakarpo, - Baima snow mountain, - Benzilan monastery and nunnery, ... Some of them are doable by bicycle (not available in the village), for others you will need a driver and / or guide. Depending on the season you could also participate in every day activities: there are goats, cows, pigs. The villagers grow all kinds of crops, fruit and vegetables and make wine, butter, yoghurt and cheese. They also make honey from wild bees. There are fruit trees (apple, pear), walnut trees and camphor trees as well as wild plants. And in the surrounding mountains it's forest and wilderness. We can help you to organize transportation from Kunming, Dali, Lijiang, Shangr-la or Deqin. As well as all your travels in China, Yunnan and Tibet: bus tours, 4 wheel drive, motorcycle adventures, hiking, nature and photography. From Shangri-la: you can stay in Kersang's Relay Station, we can pick you up at the airport and help you to get to the village. From Deqin: we can arrange a pick up. The bus to Deqin is a good option as well, from there you can take a taxi to Jiabi. Hiking: hikes can be done to the holy waterfall of Yubeng, the Xidan hotsprings, Nanzhuka Pass (3750m), Mingyong glacier. A long hike of about 5 days can be organized to view all these sights. An even longer hike can be done: the holy circumambulation pilgrimage of Kawa Karpo. About 12 days of relatively challenging trekking. Tours by car: Christian Village of Cizhong, Deqin town, Weixi town, Hongpo monastery, Qizong mountain monastery, Xidan hotsprings, Yanjing hot springs and salt mines. Wildlife: all kinds of birds, Takin, Bear, Yunnan Golden Monkey, Red Panda,... Visits with English speaking guide can be arranged as well.
- Nature and rural life, - The mountains, - The Tibetan people, - Great climate,
First off, I would like to commend Matthieu for his quick message responses and this wonderful opportunity to see some Tibetan life without the hassle of going into Tibet. Staying in the Tibetan town of Jiabi was a memorable experience and the highlight of my trip to Northern Yunnan. The Family was very open and friendly and the Villagers were great people to have conversations with. I will say I did encounter food poisoning from Lijiang 2 days before so I had the effects of food poisoning still bothering me when I arrived in Jiabi. The Tibetan Family helped me out and helped cure me of my food poisoning through tea and some rice porridge. Once my food poisoning was cured, the meals the family prepared were some mighty tasty meals. Such great hosts and wonderful family to go above and beyond helping me out despite their busy schedules. If one wants to head and see the village of Jiabi, keep in mind you will be out in the rural areas. If you do not like flies swarming around you constantly, the smell of farm animals, or not having your typical first world comforts, then I would double check if you want to head out to Jiabi. However being in Jiabi reminded me of my own childhood days of living in farmlands and I had an excellent time. If you want to get out of your comfort zone and see something new, Jiabi is the place for you. Not many times do we get the opportunity to see what life is like in the rural areas of China (more so the Tibetan areas) but through Matthieu everyone one of us has the opportunity of a lifetime to head on out. If I had time time and money to head back to Jiabi, I would do it in a heartbeat. Thank you Matthieu and Family for this wonderful opportunity. I highly recommend this Tibetan Home Stay to any traveller who wants to see something memorable. Remember the moment you start growing is when you take the first step out of your comfort zone.
Cameron
2014-06-28T00:00:00Z
Location is not good for access. It takes 5 hours by bus and 1 hour by taxi from Shangri-la airport. But it is worth visiting. I stayed here 4 days. I could see the Tibetan local life style and buddhism activity. There is no restaurant or convenience store in this village . They are making vegetable, fruit, milk, butter and so on by themselves. We can eat fresh and delicious meals everyday. Staff is very kind. I sometimes participated farming and she helped me a lot. One day she took me to the local disco next to the village. It was really interesting for me to drink a lot and dancing with people. She is always smiling and makes me comfortable all days. I could feel relax and healthy. I want to go again. Thanks!
Keisuke
2015-10-04T00:00:00Z
Room Type
Private room
---
Property Type
Bed & Breakfast
---
Accommodates
8
---
Bedrooms
Deqen, Yunnan, China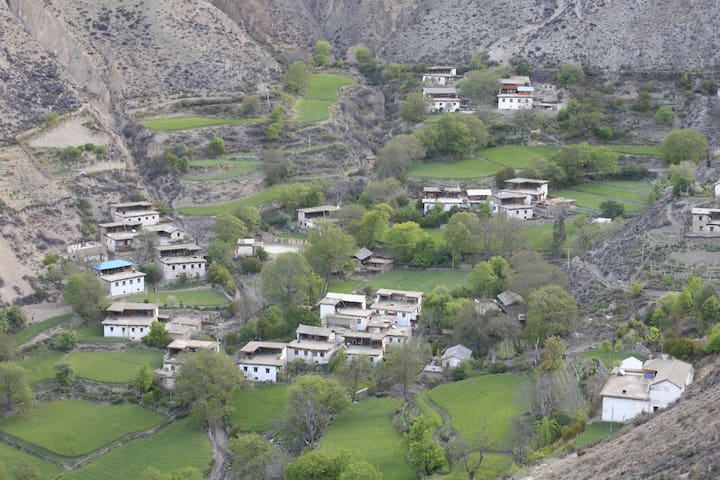 体验梅里雪山深处长寿村藏族人的慢生活,探秘长寿永芝村
土木结构的藏房,木质地板木质藏床,温馨舒适,主人很健谈广交好友,体验原生态藏民生活,做一次真正的藏族人。
大山里的藏族村子,和平安静
Room Type
Shared room
---
Property Type
Bed & Breakfast
---
Accommodates
5
---
Bedrooms
迪庆藏族自治州, 云南省, China