This small but comfortable studio is ideal for one person or a couple. It is located a hundred meters from a convenient parking ( NB not always feasible in winter because of snow ) . Ideal starting point for holidays in the green, hiking, climbing and relaxation. We rent for a minimum of 3 days for most of the year , and for a minimum of 7 days in the months of July and August .
Recently renovated, it is a large studio with loft .
Me and my 9 year old daughter had a really wonderful stay in Pietracamela. We were fortunate that Anna's lovely father was around in the village so he was able to greet us and show us around, advising on restaurants and walks. The apartment is gorgeous - cosy and well equipped and most importantly it has spectacular views over the village and surrounding mountains, both from the windows and from the little terrace in front. Pietracamela is the perfect base for hikers: we had two superb long hikes up to and even above the snowlike, building up huge appetites for the excellent dinners we had in the village. And then sleeping like babies in the peaceful house. Highly recommended!
Lisa (+Josh & Eva)
2016-04-09T00:00:00Z
Cosy studio flat, warm and well equipped for a comfortable stay in winter time. Perfect location to explore the mountains above and the lovely village of Pietracamela. The hosts where extremely helpful and charming. Would highly recommend to friends and all. Hope to come back and do more walks in a different season. This time we where blessed with the snow!!
Niccolo
2016-01-03T00:00:00Z
Il monolocale, molto carino, é ben tenuto e appare come fosse stato appena ristrutturato. A disposizione ci sono tutti i comfort di cui si possa avere bisogno per una breve vacanza in montagna, oltre a un delizioso giardino. L'abitazione si trova nella parte alta di Pietracamela, borgo splendido e molto caratteristico. Il paese tra l'altro è in una posizione strategica per raggiungere il Gran Sasso senza dover per forza alloggiare nelle zone più turistiche attorno a Prati di Tivo. Nei pressi della casa partono inoltre alcuni sentieri che permettono di godersi piacevoli passeggiate nei dintorni. Purtroppo abbiamo solo incrociato il padrone di casa Maurizio, il padre di Anna, che ci è sembrato però molto simpatico e sicuramente esperto riguardo le possibilità escursionistiche che l'area può offrire. È stato infatti comunque in grado di darci via email e messaggi tutte le indicazioni necessarie per una piacevole permanenza. Sicuramente consigliato agli appassionati della montagna, delle belle passeggiate e in generale dell'Abruzzo.
Andrea
2016-08-16T00:00:00Z
Accoglienza calorosa e abbiamo trovato persone disponibilissime. C'è poco da aggiungere quando ci si trova di fronte a persone così gentili. Il papà di Anna è anche un appassionato di trekking e vi potrà dare tante dritte per apprezzare questo luogo incantato. L'appartamento è completo di tutto e potreste andarci anche con i soli indumenti. E' a 1 minuto di cammino dal parcheggio. Forse un giorno ci ritornerò! Grazie ad Anna e ai suoi genitori! Fabio
Fabio
2015-08-15T00:00:00Z
Room Type
Entire home/apt
---
Property Type
House
---
Accommodates
3
---
Bedrooms
Pietracamela, Abruzzo, Italy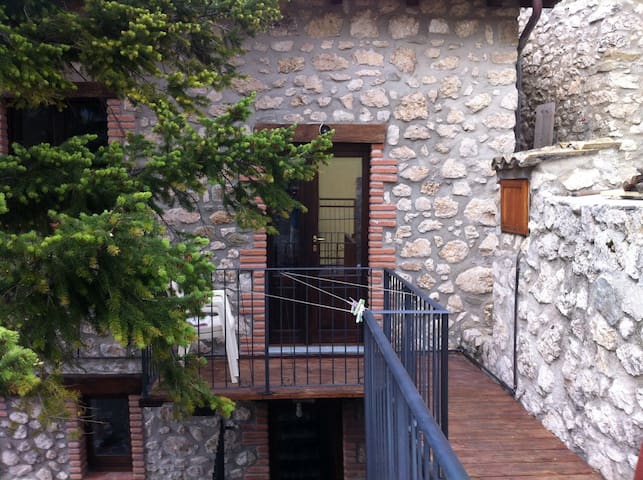 The perfect solution for a few days/weeks of total relaxation in a very pictoresque tiny village in the Appennines. Surrounded by wonderful and easily accessible mountain peaks, Pietracamela is ideal for families, mountain and nature lovers.
The house is located in a tiny, traditional village in the middle of the mountains. It is on two floors- the top floor has a living room, a kitchen and a restroom, whilst the bottom floor has two bedrooms and another restroom. It is rustic and essential, like all mountain houses, but it has got all you may need for a comfortable stay. It is located in the upper part of the village, which gives it a wonderful view over the valley on one side and the mountain peak of intermesoli on the other. The gardens, in the front and in the back, and the ideal spot to relax, enjoy a BBQ or rest after a hike. Outdoor activities are more limited during winter, but you can access from Pietracamela great alpine ski routes and a small ski resort.
This has been my family holiday house for years. The village is ideal for families with kids because cars cannot circulate in its small and tortuous streets and all their steps. The village is small and animated only during the summer months. It tends to be an oasis of peace and quiet. Given its size, it is easy to get to know the few locals very quickly (though they speak Italian- or rather the local dialect, Petrarolo).
We had very good time in the little house of Pietracamela which is amazing... The terrace and the view are just incredible and the little village is so beautiful. The host were great and they join us to walk and show us some wonderful places to see and nice restaurant to go and have dinner. The mountains are everywhere and the house is in the top of the village near the big stone ("pietracamela"). We had everything we needed in the house which is simple , clean and very comfortable.
Elis, Rino
2015-07-17T00:00:00Z
We had a great stay in Pietracamela! The location of the house is absolutely perfect, with a great view over the village an the adjoining mountains. The terrace is a fantastic place for having breakfast or dinner. This location is also ideal for hiking tours in the Gran Sasso region. We were welcomed cordially by Anna`s father, who speaks perfectly english an gave us some helpfull tips for our hiking tours. I can absolutely recommend this house and the very friendly hosts. Can't imagine a nicer place to stay in Italy!
Saskia
2015-09-09T00:00:00Z
Wir hatten einige wunderschöne Tage in diesem stilecht restaurierten Haus. Die Terrasse bietet einen tollen Blick über das Tal und das Dorf. Der Gastgeber hat uns wervolle Tipps für Bergtouren gegeben und uns sogar teilweise auf den Touren auch geführt. Im Haus fehlt nichts, alles ist vorhanden und vorbereitet für einen erholsamen Urlaub in den Bergen rund um Pietracamela.
stefan
2015-06-29T00:00:00Z
Room Type
Entire home/apt
---
Property Type
House
---
Accommodates
5
---
Bedrooms
Pietracamela, Abruzzo, Italy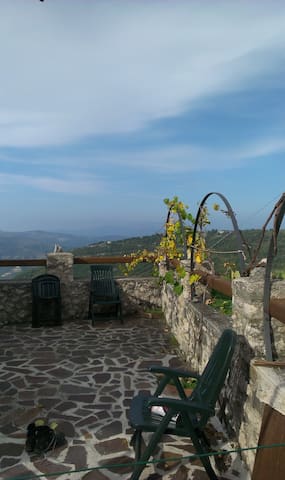 Teramo -Abruzzo - Casale is the name of a villa in Valle San Giovanni, a small village of 350 people located near Teramo in Abruzzo Italy . Perfect for someone who wants to get away and relax, practice their Italian, etc. Daily bus service to Teramo, an Abruzzo Provincial capital located about 10 km from Valle San Giovanni . Casale is available by the week or the month. (Sometimes I am there by myself on vacation ) in which case you are welcome to the other bedroom . If I am not there then you are welcome to both rooms . Listed price is for a week during the months of July or August 2009 . Priced in US dollars and a bargain . Best to check with the owner for availability . Open to all possibilities. More info : "(URL HIDDEN) " Look at the section on Common Questions and you will likely have many of queries answered . Pets are allowed , ideal for families with children .
Room Type
Entire home/apt
---
Property Type
House
---
Accommodates
5
---
Bedrooms
Teramo, Teramo, Italy
At the feet of the wild Gran Sasso Mountain, the highest mountain of southern Italy, our beautiful country house is placed. Just 1 hour and half faraway from Rome by car, relax in the green nature and mountains of Abruzzo.
The Country House is indipendent with two floors. First floor: - Living room with kitchen area and fireplace - Bathroom - Cave and wine cellar where you can relax and taste local wine Second floor: - Bedroom with wood mezzanine (2 king beds with the possibility of adding a single bed more) - Bathroom Also, the Country House is surrounded by a private garden where you can enjoy the sun light. A private car park is in front of the House.
The area where the Country House is located is really amazing. It is surrounded by the green and high mountain of the Gran Sasso National Park. Here, you can relax and enjoy the peace of the nature. What else? The cooking! Abruzzo is famous in Italy for the tipicity of its recipes. This is one of the best area in Abruzzo where you can taste typical cooking and ancient recipes. Pecorino, truffles, homemade pasta, Montepulciano wine and... the famous arrosticini! Hiking, biking, climbing, skiing, relaxing and amazing fresh and organic food! That's enough!
San Pietro della Ienca is a quiet and beautiful village in the country, and this apartment fit in the rustic setting quite well and allowed us to enjoy a beautiful few days in quiet and peace. The hiking nearby was excellent, and the apartment met all our needs and was quite comfortable. I probably would not stay there with three separate adults, as it is a bit tight, though a family with one child would be fine.
Tony
2016-10-30T00:00:00Z
Beautiful environment, well equipped house and good communication with owners. Near the campo imperatore for very nice walking.
Nikki
2016-07-19T00:00:00Z
This place is amazing...I can't even begin to describe how beautiful the setting is or how great the house is. A beautifully and lovingly restored 'ruin', as picturesque as it gets, and it has everything you'd need. Gianluca and his brother Fabrizio were both extremely attentive and helpful; both went out of their way to make the stay as pleasant as possible. The house *is* slightly remote...but that's precisely what we were looking for. Great access to the park, and the nearby villages are worth exploring in their own right (good grocery store in Paganica, about 20-30 minutes from the house).
Alain
2016-06-13T00:00:00Z
The house was sensational. I was like living in a very modern, comfortable cave. The area was fabulous. Highly recommended.
Leigh
2015-07-12T00:00:00Z
Even better than in the pictures! The house is fantastic, the surroundings beautifull. The little village makes it feel like living in ancient times with all modern comfort. The house was clean, comfortable and much better than we expected. Gianluca and Patrizio are punctual, kind and friendly and do their utmost to make everything go as smooth als possible. The interior of the house with the winecave/cellar is.... Well go and see yourself, you will be pleasantly surprised!
Winfried
2015-07-09T00:00:00Z
The country house in San Pietro is truly a great escape from city life. It's every bit as rustic and charming as you would hope. Of course with it's rustic-ness comes certain drawbacks - no internet, a distance from restaurants, and even the odd scorpion! Communication and access were very straightforward and all in all we had a great stay and would highly recommend it to anyone looking for an escape from urban living. Needless to say the landscape that the house is set in is absolutely stunning, and the nearby hill-town of Assergi had a lot to offer. Book with confidence!
Gabriel
2016-08-19T00:00:00Z
A very quite place to relax in the nature, our host was very helpful and communicative. when we had technical problem wit the house he fixed it quickly and without impacting our enjoyment of the stay. The bed was very comfy and handed over in a clean state.
Brendan
2014-09-03T00:00:00Z
We had a wonderful three days in this beautifully restored old stone village house. It is even better than the photos and description. Very secluded. Great marked walks from the door, lovely little hamlet, glorious mountain views all around. Well equipped house, excellent bathroom. Come well stocked with food and drink (no facilities in the hamlet, quite a drive from nearest shops and restaurants). Buy cheese and meat from local farmers. This really is a great place.
Andrew and Val
2015-07-21T00:00:00Z
Room Type
Entire home/apt
---
Property Type
House
---
Accommodates
4
---
Bedrooms
San Pietro della Ienca - L'Aquila, Abruzzo, Italy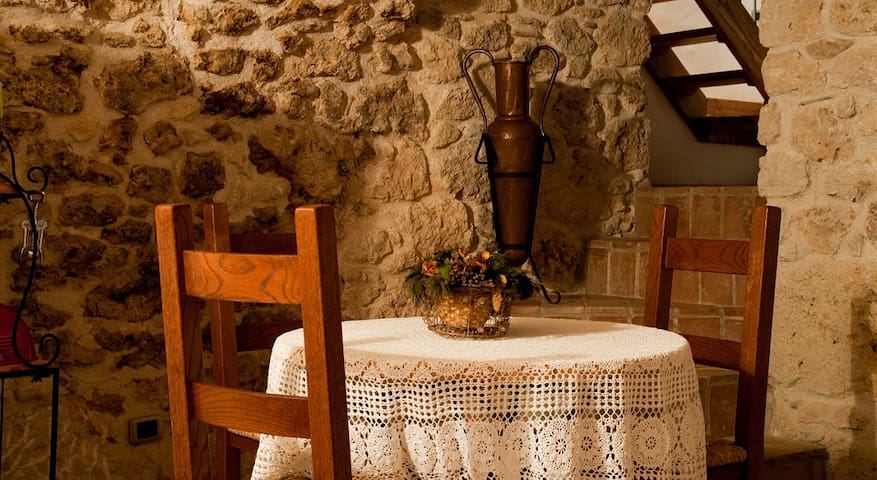 L'alloggio che metto a disposizione è la casa dove vivo, che quindi viene condivisa in tutti i suoi (URL HIDDEN) compone di quattro stanze abitabili. Una esterna in legno , staccata, tutta a vetrate sul bosco, comoda e piacevole in estate. Le altre tre hanno il pavimento in legno e sono collegate tra loro. Il prezzo si intende a persona per notte (o intera giornata di permanenza).
La casa con arredi,attrezzi, utensili, è completamente condivisa e a disposizione. è immersa nel bosco, nel parco nazionale Gran Sasso e Monti della Laga, alla confluenza di due torrenti che scendono rispettivamente da m. Camicia 2564m. e m. Prena 2561m. con due sorgenti di acqua potabile nelle vicinanze. Tutta la zona è un mosaico di campi e boschi che ammantano le pendici della catena montuosa, con scorci sul Gran Sasso d'Italia, 2912m. A mezz'ora di auto da casa c'è l'altopiano di Campo Imperatore!
La casa si trova in c.da Rava di Castelli, fuori del paese. Prima di arrivare al centro storico,si trova un'area di sosta camper con il bivio per la contrada. Al termine della strada che si percorre tutta si arriva ad un parcheggio con area picnic del parco,situato presso l'incrocio dei due torrenti che scendono dalle due montagne sovrastanti attraversando valli boscose,forre e cascate. Qui si lascia l'auto e dopo 300m. di sentiero a piedi si arriva a casa. Ad un km. e mezzo si trova il paese, Castelli, famoso per la produzione secolare di ceramiche artistiche. (URL HIDDEN)
Se cercate una fuga nella vita in natura, dove possiate respirare aria fresca, bere acqua potabile da sorgenti di montagna, mungere la simpaticissima capra Giorgia, fare escursioni nella bellissima catena montuosa del Gran Sasso, e conoscere le tradizioni culturali della zona, questo é posto fa per voi. Ma non preoccupatevi, non avrete bisogno di lasciar andare i comforts: le stanze, l'acqua, ed anche il letto sono riscaldati. E tutto segue i principi ecologici più equilibrati: i resti organici vengono dati alle capre, la plastica viene riciclata, e la carta riusata. Fabrizio é amichevole, super disponibile, e prepara una pizza magnifica! Gli studi e la passione per la natura lo rendono un'enciclopedia della flora e fauna locale, per cui nutre un profondo rispetto. Per cui, se siete interessati a fare escursioni nella foresta e su per le montagne Fabrizio potrà guidarvi e farvi conoscere le varie specie di faggi, e mostrarvi le varie impronte di animale che incontrerete lungo il cammino. Se cercate un'esperienza in natura più solitaria fateglielo sapere in anticipo. Il nostro soggiorno con Fabrizio é stato pieno di belle sorprese dal comfort della casa e la bellezza del posto, alla cordialità del host. Comunque sia, se non siete abituati a camminare in montagna, prendete nota che dal parcheggio alla casa bisogna camminare 300 metri in alto. In conclusione, siamo sicuri che Fabrizio si prendera ottima cura di voi, e saprà percepire il tipo di esperienza che starete cercando. Grazie ancora Fabrizio! -------ENGLISH If you are looking for a getaway into nature where you can breathe fresh air, drink potable water from the mountain source, try milking the friendly goat Giorgia, climb up splendid mountain ranges, and learn the cultural traditions of people of the area, this is the place for you. And don't worry, you will not have to give up any comforts: the rooms, water, and even the bed are heated. And everything follows the most ecologically sound principles: organics are composted, plastics recycled, papers re-utilized. Fabrizio is super friendly, available, and he prepares the best pizza! His studies and passion for nature make him very knowledgeable of the local fauna and flora, which he has great respect for. If you are up for hikes and climbs he turns into an experienced guide, taking you up and around the mountains, teaching you of the different kinds of 'faggi' trees that exist, and pointing out the various animal footprints. But if you are looking to have a solitary getaway do let him know in advance. Our stay with Fabrizio was filled with good surprises from the comfort of the home, the beauty of the place, and the friendliness of the host. However, if you are not into walking do keep in mind that the house is at 300mt. upwards from where you park your car.
Michele
2017-02-26T00:00:00Z
Room Type
Shared room
---
Property Type
House
---
Accommodates
3
---
Bedrooms
Castelli, Abruzzo, Italy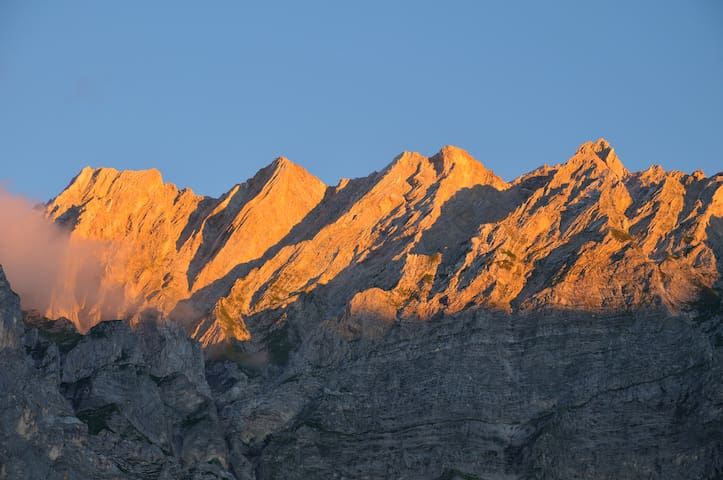 Alle porte del Parco Nazionale del Gran Sasso e Monti della Laga, ampio appartamento in prestigiosa villa immersa nel verde e nel silenzio, con uso del parco e della piscina. La posizione è ottima sia per escursioni e passeggiate sul Gran Sasso e sui Monti della Laga, sia per raggiungere le località della costa adriatica, quali Giulianova, Roseto degli Abruzzi, Alba Adriatica e Tortoreto (distanti circa mezz'ora di macchina)
Posto veramente bello, pacifico, spazioso e molto ben arredato. La Signora Manetta è una hostess deliziosa.
MARCO
2016-11-25T00:00:00Z
Room Type
Entire home/apt
---
Property Type
House
---
Accommodates
8
---
Bedrooms
Montorio Al Vomano, Abruzzo, Italy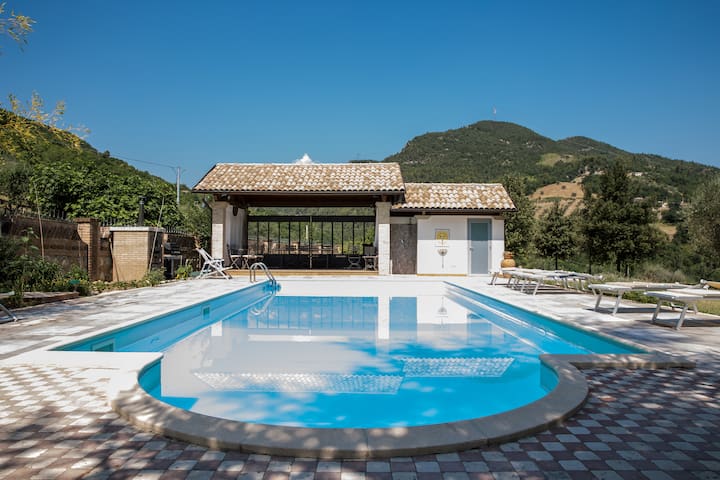 Causa sisma non disponibileUn appartamento vacanze nel Parco Gran Sasso Laga ! Ad Altavilla troverete unicità che vi porterete nel cuore per sempre! Mangiare genuino, respirare aria pura, godere di panorami mozzafiato , in poche parole EMOZIONARSI!
Appartamento nel parco Gran Sasso laga con 2 camere , ingresso soggiorno con cucina e bagno. Max 4 persone Ideale per week end romantici davanti al calore del caminetto, amanti di cicloturismo e passeggiate nel relax immerse nella natura!S Situato a circa 30 minuti dalle piste da sci di Prati di Tivo e Prato Selva! Apartment in Gran Sasso Laga Park with 2 bedrooms, living room with kitchen and bathroom. Max 4 people Ideal for romantic weekends in front of the roaring fire, lovers of cycling and walking in the relaxation surrounded by nature! vedi Altavillanature (sito)
We just returned from our trip to Italy and we regret we didn't stay longer at Ivan's place. We have been in Italy several times but this was our first time in Abruzzo and we had a great experience, thanks to Ivan and his family! Ivan is indeed a great host and he did everything to make us feel welcome. When we first met, he took us to the gas station and when we arrived at his beautiful house, high up in the mountains, we found all the things we needed for breakfast and he even surprised us with a bottle of wine. The house is spacious and clean and has everything you need. In the evening it becomes a bit chill but most of the time we returned quite late and went straight to bed and at our last night we enjoyed sitting at the fireplace. One of the things we liked most about Ivan is the passion for his region that comes straight out of his heart and the way he talks about all the beautiful things this part of Italy has to offer. If you are a lover of mountains and nature and like to visit authentic places, this is a great place to be. We did some hiking at Prati di Tevo and Campo Imperatore (small Tibet) and visited beautiful places like Campli and Civitella del Tronto. Another great experience was a dinner between only local people, in one of the restaurants Ivan recommended us. For us it was a great experience. We will certainly return and next time we will stay much longer!
Kokkie
2014-09-30T00:00:00Z
We thoroughly enjoyed our stay at Ivan's place in the Abruzze. His place is cozy and has a great view on the Gran Sasso mountains. As the house is located in a small and remote mountain village, you have to keep in mind though that you have to drive considerably through winding roads to visit any other location in the area (even small shops as the village only has a small bar). But the drives are very scenic and the house is centrally located among a range of outdoor opportunities. A small improvement would be to have a small terrace outside from where you can enjoy the great vista while enjoying a good glass of wine or coffee, as now there are trees directly in front of the balcony blocking the view (ok you just have to walk 30 m to enjoy the view). Ivan is a great host who goes at great lengths to make your stay as comfortable as possible. He is knowledgeable about the area and gladly shares his experience and whatever other information he has available.
harm
2013-10-19T00:00:00Z
The flat was exactly as described, and Ivan was very helpful in taking us to the place and showing us around. He welcomed us with some local produces which we enjoyed a lot. The place was clean and had all you may needed. Altavilla is a small hamlet, very pictoresque, but without any facilities for eating out, so you have to drive everywhere. Overall, we had a great holiday there.
Federica
2016-08-21T00:00:00Z
Ivan really is a wonderful host. From the very first message we exchanged he showed us his welcoming nature and was very helpful in providing us with all the information we needed to plan our excursions. The apartment was the perfect size and had all we needed. It is located just outside a very typical small mountain village, in the midst of the Gran Sasso National Park woods: the perfect place for people who enjoy being immersed in nature, surrounded by the most gorgeous views of woods and mountain peaks. We so much enjoyed staying in the apartment that we ended up spending every evening at home, eating our dinner with the fire going because the weather was quite chilly, and finishing off our evenings either chatting outside while enjoying the evening sky and the views from the front yard, or reading and relaxing inside the home, enjoying the fire that gave so much warmth to the place to really make it feel like "our home". Very relaxing and peaceful. During the day we went on excursions and enjoyed thoroughly every and each one. There are so many tracks accessible from there, and for all and any proficiency level: from normal (easy) 4/5 hours walks through woods and mountain peaks, up to proper mountaineering, free climbing or mountain-biking tracks. It really is a feast for outdoor freaks like my lot was! Also, there are many historical villages and towns nearby that are a must to visit: starting from Teramo and Isola del Gran Sasso, Castelli, Atri, Pietracamela, L'Aquila (that was devastated by an earthquake in 2006 and is still being rebuilt) and many others that certainly Ivan will tell you about. Last but not least, the people who live in that area (from the neighbours to the inhabitants of the nearby town and any person we have met in our trips) are all very welcoming and really eager to help you out anyway they can and make you feel comfortable... Whether you are at the shops or waiting for the bus to town, young and old ones will all talk to you in a very friendly and open way. Very, very refreshing! I can only recommend Ivan as a host and his apartment which is just as described and a perfect base for your outdoor excursions. We had an unforgettable, interesting, relaxing and refreshing holiday, literally filled with beauty and memories of great talks with lovely people. We came home felling richer and filled of energy and hope. Certainly one of the best vacations my friends and I had.
Cristina
2014-08-08T00:00:00Z
L'accoglienza dell'Host è stata molto gradevole,molto preparato per quanto riguarda gli itinerari turistici da seguire. Appartamento molto pulito e ospitale perfetto per chi come noi cerca tranquillità!
Valter
2016-08-07T00:00:00Z
Il soggiorno ad Altavilla è stato pienamente soddisfacente: tre giorni di relax con amici e bimbi e due belle sciate sulle piste di Prati di Tivo, che si trovano a una quarantina di minuti di auto. Il Parco del Gran Sasso è - come già sapevo - splendido e l'ospitalità di Ivan eccellente. Il suo appartamento è ben attrezzato ed è stato un piacere trascorrerci il capodanno con la stufa a pieno ritmo e un agnello saporito cucinato sulle braci del caminetto...
Giangiacomo
2014-01-03T00:00:00Z
Host disponibilissimo, locale accogliente e funzionale. Rispecchia la descrizione data. Siamo rimasti estremamente soddisfatti!
Giulia
2016-01-05T00:00:00Z
Room Type
Entire home/apt
---
Property Type
House
---
Accommodates
4
---
Bedrooms
Altavilla, Abruzzo, Italy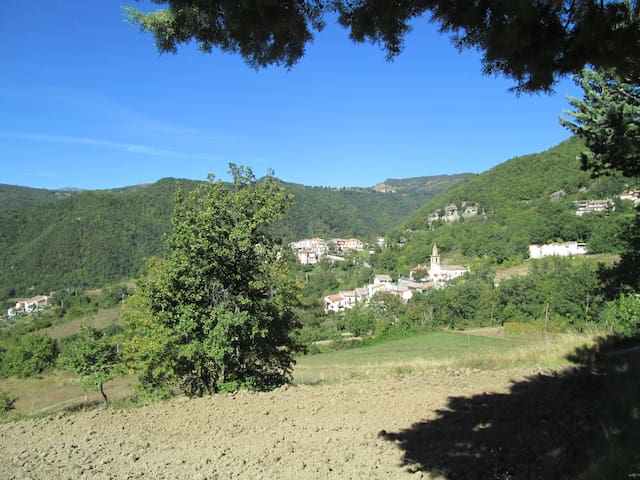 La casa è adatta a coppie, famiglie con bimbi, amanti della solitudine, ritiri di meditazione. Nella parte bassa c'è una sala idonea per lo yoga e la meditazione. Un grande prato circonda la casa, intorno colline e boschi. Percorsi escursionistici e possibilità per l'alpinismo e l'arrampicata sportiva. Musei delle ceramiche di arte antica e contemporanea. Nelle immediate vicinanze e nella zona interessanti chiese romaniche e del '600. Ottima la cucina tradizionale; gustosi i dolci secchi.
La casa è stata recentemente restaurata e consolida con intervento antisismico, è isolata pertanto da ottobre ad aprile necessita di riscaldamento. E' prevista, non inclusa nel prezzo a notte, una quota di 50 € per il riscaldamento.
Il paese Castelli è noto per la sua produzione di arte ceramica fin dal '500; la casa è molto carina , comoda ed accogliente, ma il paesaggio intorno con il Gran Sasso e la catena dei monti, è bellissimo, forse unico nell'appennino. Ci sono grandi possibilità di realizzare escursionismo e alpinismo anche invernale.
We absolutely loved the house in San Donato. Our hosts were fantastic. Although we did not speak any Italian and our hosts did not speak much English, We were able to communicate fine. They were so kind and if you want to experience Italy like a local then this is the best place for you. The house sat up on the top of a hill and had the most amazing views of the Gran Sasso mountains. The views were 360 degrees of shear Italian countryside. Castelli is very close so if you are interested in ceramics this is the place to visit. There was another town nearby that we bought groceries and the owners were great. They gave us figs and olives to try before purchasing. Our entire experience was wonderful. We would go back again.
Dina
2016-08-05T00:00:00Z
The host canceled this reservation 21 days before arrival. This is an automated posting.
Shelagh
2016-08-29T00:00:00Z
Daniela heeft van tevoren contact met mij gezocht en uitgelegd waar wij elkaar zouden ontmoeten. Wij werden hartelijk ontvangen door haar en haar man. Het huisje is een geweldige locatie met een schitterend uitzicht op de bergen van Abruzzo. Het is echt een huisje voor mensen die ervan houden om afgelegen vakantie te vieren en te genieten van de natuur en tot rust te komen. Het natuurpark Gran Sasso was voor ons een mooie verrassing, een gebied waar wij beiden nog nooit van gehoord hadden. Wat een natuur en uitgestrektheid, echt een gebied om meerdere dagen in rond te wandelen.
Fabian
2016-07-29T00:00:00Z
l'accoglienza presso la casa è stata calda e molto simpatica, la casa è molto più bella ed accogliente da come appare nelle foto. il luogo, per chi ama la natura e la tranquillità è un posto magico che regala tante emozioni. un'esperienza da ripetere. i padroni di casa sono molto carini e ricche di esperienze da condividere. è un soggiorno che consigliamo a tutti!
Raffaella
2016-07-15T00:00:00Z
Room Type
Shared room
---
Property Type
House
---
Accommodates
4
---
Bedrooms
San Donato, Abruzzo, Italy
Vista magnifica di Capestrano
Room Type
Entire home/apt
---
Property Type
House
---
Accommodates
5
---
Bedrooms
L'Aquila Capestrano, Abruzzo Italia, Italy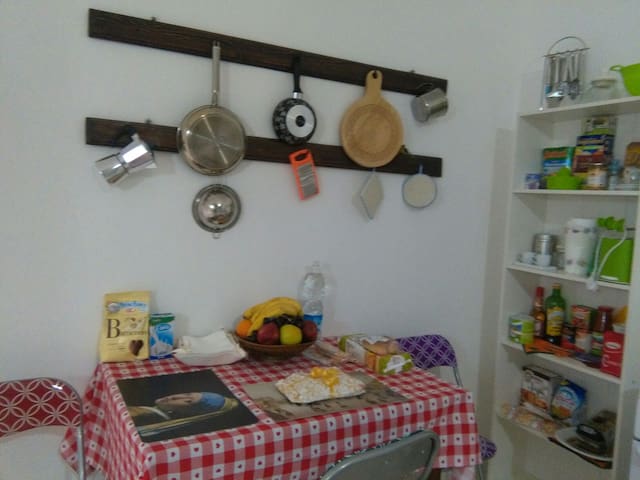 My accommodation is halfway between the mountains and the sea, nightlife, public transport. My accommodation is suitable for couples, lone adventurers, business travelers, families (with children) and furry friends (pets). My accommodation is halfway between the mountains and the sea, nightlife, public transport. My accommodation is suitable for couples, lone adventurers, travelers business, families (with children) and furry friends (pets).
Room Type
Entire home/apt
---
Property Type
House
---
Accommodates
2
---
Bedrooms
Montorio al Vomano, Abruzzo, Italy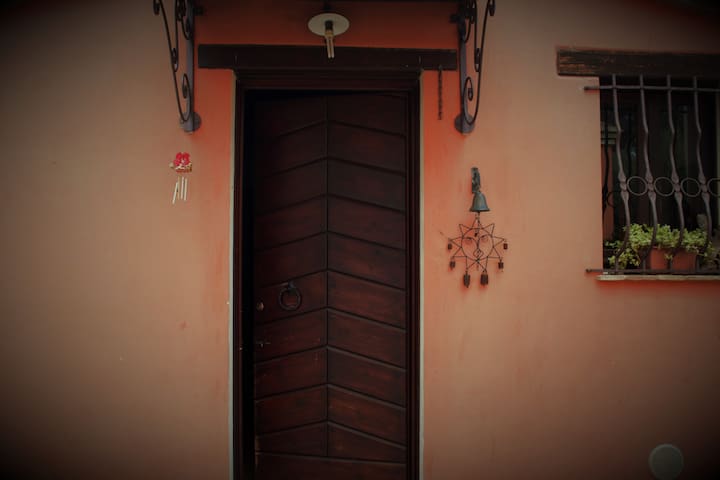 Questa è la casa della mia famiglia, dove hanno vissuto per anni i miei genitori. Si trova in una piccola frazione nel comune di Isola del Gran Sasso, all'interno dell'area del Parco Nazionale. Qui finisce la strada ed inizia il bosco......
Room Type
Entire home/apt
---
Property Type
House
---
Accommodates
6
---
Bedrooms
San Pietro, Abruzzo, Italy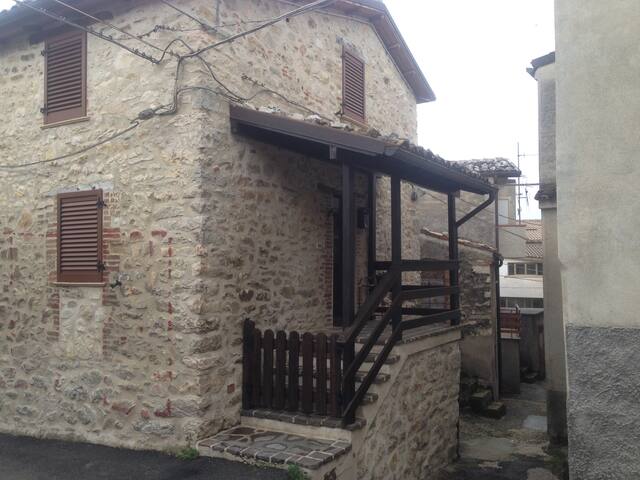 It is a house with garden, well finished. On the ground floor there are a large living room with a wonderful fireplace and a kitchen with appliances. On the first floor there are 2 double bedrooms, a single bedroom and a large bathroom with shower.
The house is located on a ridge at about 1000 meters of altitude. All around the view is free. You can enjoy views of the ridges of the Apennines Gran Sasso and Monti della Laga. The air is pure. From April to October the weather is pleasant. The house has a garden and the property is fenced.
Fonte Palumbo is a group of few houses. Within 10 km there are a few small villages which worth a visit because their origin goes back several centuries ago. At 200 meters there is a bar stocked with food specialties. Here you can connect to the Internet. The owner of the bar is our nephew. He is extremely available to meet the demands of our guests. At 1.5 km there is the characteristic restaurant "Il Pagliaio", popular for its cuisine based on mushrooms. Fonte Palumbo is 12 km away from Valle San Giovanni, 20 km from Teramo, about 40 km from the sea and about 180 km from Rome.
Room Type
Entire home/apt
---
Property Type
House
---
Accommodates
5
---
Bedrooms
Cortino, Abruzzo, Italy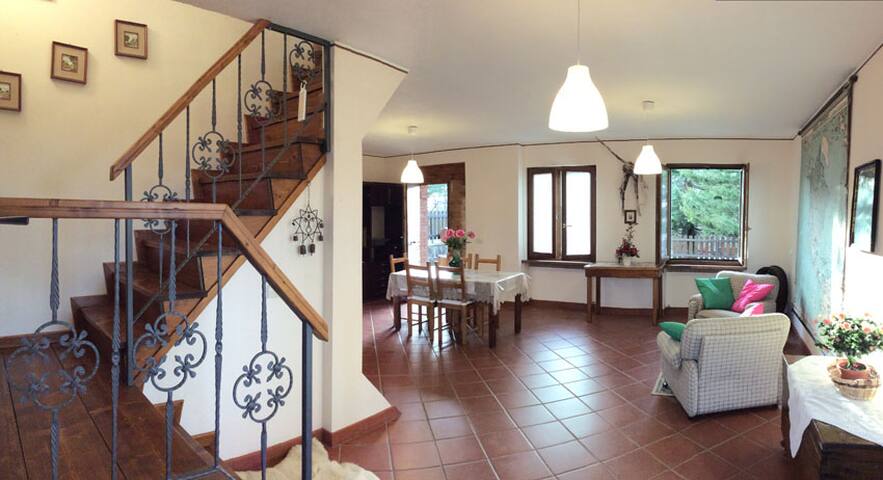 Siamo veramente spiacenti, ma causa recente sisma, non possiamo più ospitare. La sicurezza degli ospiti è la prima cosa che vogliamo garantire. Grazie per tutti quelli che hanno visto e apprezzato la nostra casa. Con affetto famiglia Paoletti
excellent position to visit Abruzzo. In the middle of country, you will really enjoy discovering the beatiful Parco Nazionale e small village around.
Trignano è una piccola frazione di Isola del Gran Sasso d'Italia.
Room Type
Entire home/apt
---
Property Type
House
---
Accommodates
4
---
Bedrooms
Trignano, teramo, Italy
150 year old restored Italian stone villa with incredible views over the Gran Sasso and surrounding countryside. Full restored to the highest standard. Authentic tiny village (5 min drive from bustling Teramo). Quiet paradise. 5 night min stay.
Inside the house we have sparred no expense in creating a most stunning atmosphere. Our house is furnished with antiques and modern furniture, lounge by the fireplace in winter, bask on your own huge deck overlooking the mountains in all other seasons. We restored this home as a haven to escape our fast paced working lives. It is quiet, authentic and the perfect place to relax, read, write or explore all other parts of Italy from. There is a completely separate flat on the first floor that can be opened up to create the full house or closed to give privacy with two families. The apartment contains two living areas, kitchen, billiard table, outdoor patio and yard, 2 bedrooms (1 queen and 1 bedroom with 2 single beds) The lounge also converts to a double bed so the downstairs apartment could accommodate 6 persons. The upstairs home is two floors. It is a large home with every single window seeing a stunning view of the mountains or the countryside with its amazing mountain views, olive trees and vineyards and on a clear day you can see the beach. The kitchen has the latest BBQ, ovens and appliances (juicer, toaster, fridge) There are two lounges and one has a large flat screen state of the art TV. You will want for nothing in this amazing house. Upstairs there are three bedrooms. The master bedroom is huge with exposed beams and 20 foot ceilings. The future is all brand new and of the highest quality Italian leather. The other two bedrooms are also of a high standard with Italian leather (Japanese inspired minimalist inspired) queen beds. There is a laundry also, heated hand made brick floors
When we chose to restore this home we did so for various reasons...we love Abruzzo. 1) Abruzzo has some of the very best food in Italy. Ask any Italian about Abruzzo and they will immediately remark how amazing the food is 2) When we wanted to stay in Italy, we did not want to stay where there were millions of other tourists. Our goal was to have a truly authetntic experience for our children. It is safe to say that you can go weeks and no see another English speaking person. Whilst this may prove a little challenging with the language, the people are so friendly and warm and are super keen to try and speak with you. 4) We wanted to have amazing views- it is safe to say that this house has incredible views! There are views of the mountains from every window but from the amazing balcony there are unobstructed 280 degree views of the mountains! It is just amazing to sit on the balcony and read and write in silence looking at that incredible view 5) The house is 20 min drive to Gran Sasso (Pratti di Tivo), 20 min drive to the beach, 5 min drive to a major town (Teramo) 1 km walk to a coffee shop, 3 km walk to other small towns with grocers, bakers, butchers, 500 mtr walk to restaurants, pizza and pasta places, 2 hours drive to Rome,
Room Type
Entire home/apt
---
Property Type
House
---
Accommodates
10
---
Bedrooms
Cavuccio, Abruzzo, Italy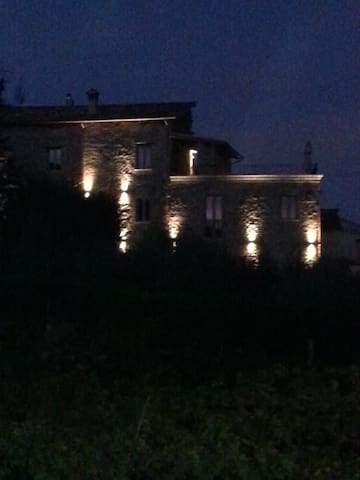 The house is a great base to explore the mountains and is only 40 minutes from the beach, with beautiful views and al fresco dining its perfect for romantic couples or adventurous families. And with an open fire is a great winter hideout for skiers.
There are two large balconies, allowing easy alfresco dining. The balcony off the main bedroom overlooks the Gran Sasso, as well as the nearest town, in the valley below, Montorio Al Vomano. This balcony has the sun from sunrise till sunset, and the sun sets are stunning. The kitchen is rustic 1960's containing such a dated fridge, oven hob (no oven) and sink with over hanging draining cupboard which are all functional. There are all the appropriate cooking essentials needed for a couple or family. With plates, cups, glasses and cutlery. As well as various cooking essentials such as pans and pots. Bathroom contains shower, bidday, toilet and sink. Beds: 1 x double, 2 x single (which can be joined to make a double), a foldout bed, a travel cot. The dining room has a traditional Italian family table and large open fire.
Room Type
Entire home/apt
---
Property Type
House
---
Accommodates
5
---
Bedrooms
Tossicia, Abruzzo, Italy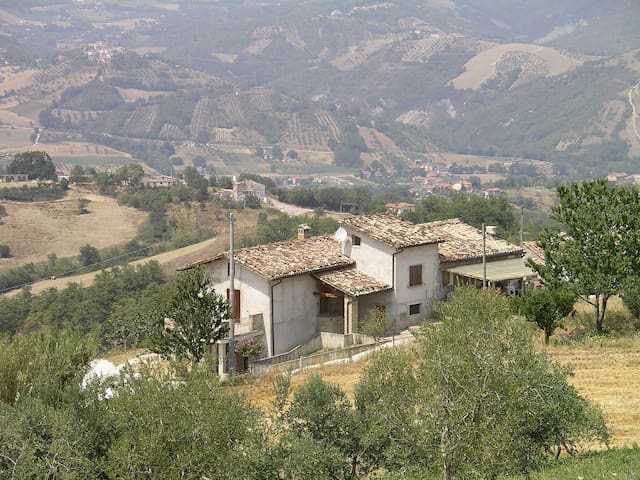 Il mio alloggio è adatto a coppie, avventurieri solitari e famiglie (con bambini). Una classica casa su tre livelli, con cucina piano terra dotata di elettrodomestici, inclusa la lavastoviglie, e ampio spazio per mangiare, sala secondo piano con 2 divani letto, balcone con splendida vista sul lago e sul paese, bagno con doccia bagno -turco, terzo piano mansardato con lucernai, letto francese e letto a castello, bagno con vasca. L'alloggio è confortevole, semplice e luminoso. la casa non ha porte ( a parte i bagni) :) Presenti per qualsiasi necessità. Nel Paese si conoscono tutti. Si sa come si vive. Purtroppo c'è un solo autobus per arrivare. Ma siamo in montagna, in mezzo alla natura. Impianto di riscaldamento efficiente.
Posto molto bello in mezzo agli Appennini,tipica località di montagna. Purtroppo la casa non corrispondeva alle foto,cosa che incide sul prezzo complessivo. L'importo richiesto,visto lo stato di lavori in corso della casa,è decisamente eccessivo. A un prezZo inferiore e con una maggior trasparenza rispetto allo stato della casa non ci sarebbero stati problemi significativi. Una famiglia con bambini probabilmente non sarebbe stata per nulla tollerante. Consiglio: ANNUNCIO DA RIVEDERE
guido
2016-07-30T00:00:00Z
Room Type
Entire home/apt
---
Property Type
House
---
Accommodates
4
---
Bedrooms
Campotosto, Abruzzo, Italy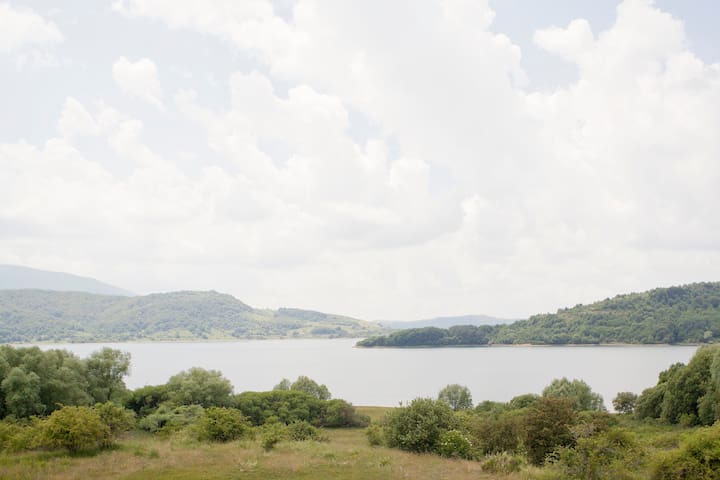 Affittasi casa vacanze di due piani completa di cucina, terrazza, ampia sala con TV, due bagni, una camera da letto matrimoniale e due singole. La casa è adatta agli amanti della montagna, della natura e relax.
Room Type
Entire home/apt
---
Property Type
House
---
Accommodates
5
---
Bedrooms
Casale San Nicola, Abruzzo, Italy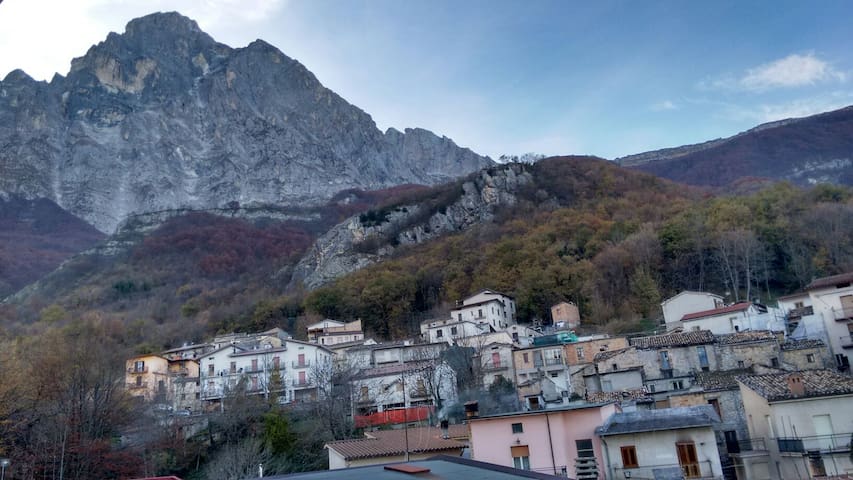 In zona centrale e panoramica sul borgo antico del paese di Isola del Gran Sasso, proponiamo un delizioso palazzo disposto su tre livelli con piccola corte esterna esclusiva, adatto a famiglie e gruppetti di amici, amanti della natura e della montagna, per ritrovarsi nella semplicità e la quiete della natura.
La posizione offre una delle più emozionanti vedute della catena appenninica dei Monti della Laga e del Gran Sasso, rimanendo a 2 passi a piedi da tutti i servizi, ed al Santuario di San Gabriele, 3* per importanza in Italia
Room Type
Entire home/apt
---
Property Type
House
---
Accommodates
4
---
Bedrooms
Isola del Gran Sasso D'italia, Abruzzo, Italy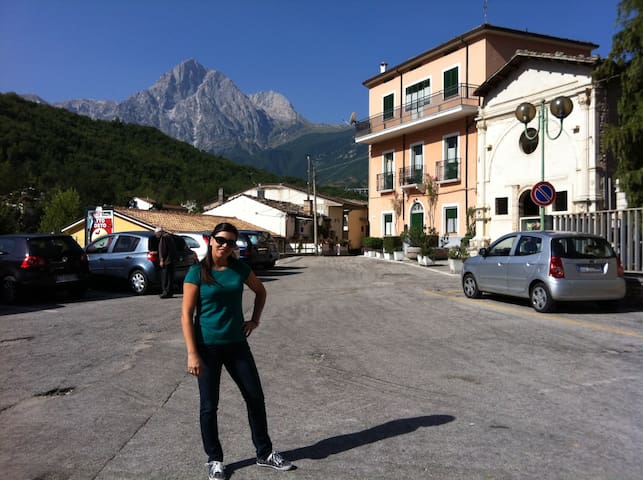 Pietracamela - Airbnb
:
Average

4.4

out of

5

stars from

34

guest reviews
1

–

18

of

21 Home Rentals
Enter dates to see full pricing. Additional fees apply. Taxes may be added.