Comfortable and quiet room overlooking a small garden, inside a typical Toledo house, just three minutes from the cathedral. The building is completely rehabilitated and has many elements with patrimonial value.
You will be able to stay in a house completely restored and with patrimonial value, that also counts on a patio and a small garden. To this is added its location in the heart of the Old Town of Toledo.
It is a very quiet neighborhood, close to the center (3 minutes). It also has good communication with the ring road of the historic city.
It was a fantastic place to stay and Lola,/husband very helpful and breakfast was super it cost extra but beautiful thank u both David
David
2016-09-28T00:00:00Z
Lola is a very warm and lovely lady. Her house is gorgeous, filled with art and artifacts. It is a historic place. The garden is beautiful, especially the little fountain! The house feels like a fort or castle, it is very quiet. The location of the house is simply fantastic, very close to the big Cathedral. Breakfast was not included, but very good. The beds were comfortable and the bathroom is clean. We have good memories!
Hilal
2016-07-17T00:00:00Z
The casa is very specially decorated with Arabic element and with beautiful, artistic garden. I think the house is slso with a basement but i have no chance to have a look at it. Except that there are also lots of other scultures in the house. Room is clean tidy. The location is also very convenient with everything like church in 5mins nd the best restaurant Santa Leocadia in Toledo about 10mins of walking. However, as for street in the town is way complicated nd also Because the town is layers nd layers up on mountain, (SENSITIVE CONTENTS HIDDEN) map might failed to lead u to the place. Better find alocal's help when u call the host if u dont know how to speak Spanish as for the host speak poor English. some small issues happened during our stay: 1. When Lora asked if i need tea or coffee. i said neither but some hot water i want drink during the night. However, what Lora took me is steel hot tea. i drink very little when i feel huge thersty but this kept me awake the whole night. 2. the outfall in the shower area in bathroom is seriously stuck nd when i was taking shower the water was as deep as to over my heels. Overall, its a wonderful place to stay.
玉芬
2017-01-25T00:00:00Z
Lola and Luis are perfect hosts. As soon as I stepped into their home I knew it was going to be a relaxing stay...and I was not disappointed. The accommodations were exactly as advertised and the home is minutes away from all sites. If you have the chance, pay just a little extra for breakfast which included great coffee and Lola's homemade tomato salsa.
Jeanne
2016-09-27T00:00:00Z
We liked the place at lolas very much. The room was clean and nice decorated. The beds were comfy. Also the breakfast was really nice in the little garden. We recommend Lola and her place.
fabienne
2016-09-17T00:00:00Z
I had a wonderful stay in Lola's home. She is an amazing location! Very central and very close to the major sights to see. Lola and her husband were very warm and welcoming and gave me clear directions and tips. My only regret is that I could only stay one night! I highly recommend staying with Lola. A beautiful home in a perfect location with a wonderful host!
Samantha
2016-09-21T00:00:00Z
Our stay at Lola's place was just perfect, she and her family are very lovely hosts. Their house is just beautiful, quiet, very well located and we had the entire floor to ourselves. The room was fantastic, clean and very comfortable with free Wifi and we can also just recommend Lola's breakfast she served in the wonderful courtyard. We felt really comfortable and welcome at Lola's place, she is such a lovely person and helped us a lot during our stay in Toledo! We will definitely come back! Muchas gracias!!!
Daniela
2016-06-20T00:00:00Z
I had the nicest time staying with Lola and her family in their beautiful, unique home. The space is private, clean, well decorated and has plenty of Toledo charm. It is in a perfect location to explore the city's attractions on foot and our hosts were happy to recommend places to eat and watch the sunset. Though it's been a while since I've studied Spanish, Lola and her husband made it easy for me to understand and I enjoyed spending time with them and their son. Having breakfast with them my last morning in Toledo was a highlight. Thank you!
Anna
2016-03-12T00:00:00Z
Room Type
Private room
---
Property Type
House
---
Accommodates
2
---
Bedrooms
Toledo, Castilla-La Mancha, Spain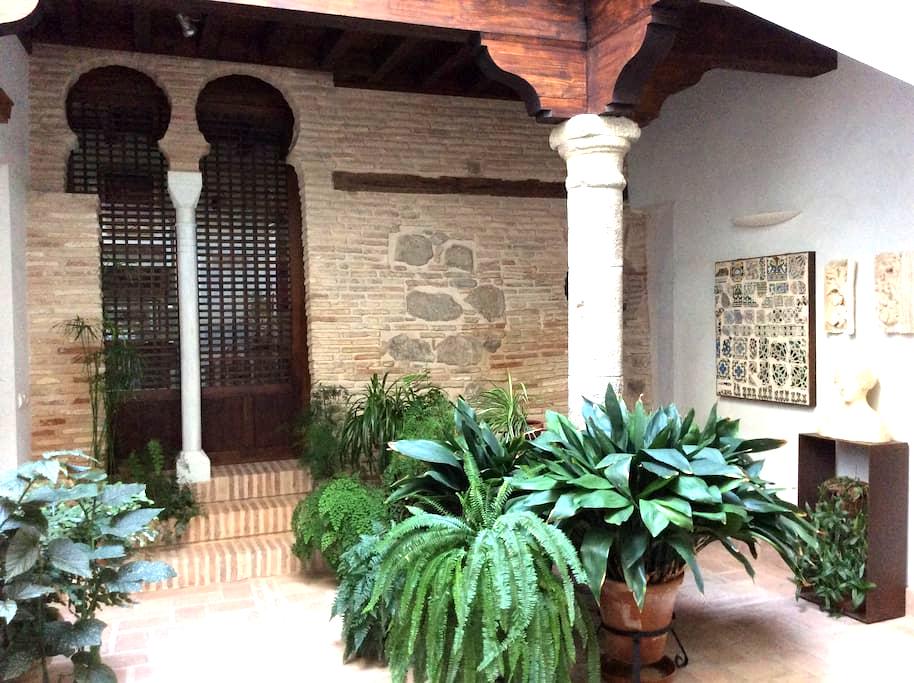 La casa, en una urbanización muy tranquila entre Gerindote y Torrijos, es muy cómoda y confortable. Está pensada para descansar y pasar veladas amenas con los amigos y/o la familia después de visitar los increibles lugares que nos ofrece Toledo.
Todo segun nos lo esperabamos perfecto
Isael
2017-02-28T00:00:00Z
La casa muy completa y muy cómoda y los dueños muy atentos!
Jesùs
2017-03-05T00:00:00Z
Room Type
Entire home/apt
---
Property Type
House
---
Accommodates
8
---
Bedrooms
Gerindote, Castilla-La Mancha, Spain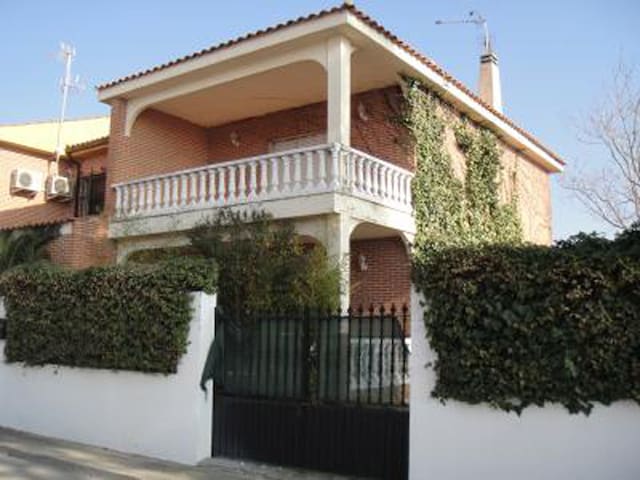 Lugares de interés: Turismo en pareja o familia. Te va a encantar mi espacio por lo acogedor y singular que es . Mi alojamiento es bueno para parejas, aventureros, y familias (con hijos).
Room Type
Entire home/apt
---
Property Type
House
---
Accommodates
5
---
Bedrooms
Burujón, Castilla-La Mancha, Spain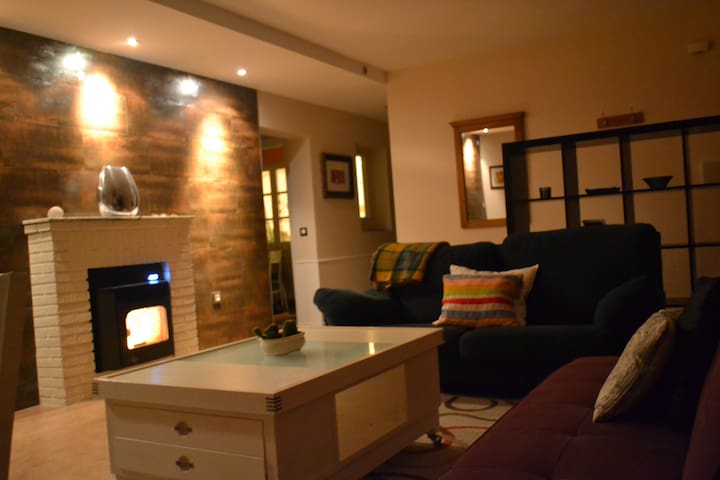 Habitación estilo tropical en segunda planta con balcón y vistas a patio toledano con encanto, muchísima luz e ideal para el descanso. Baño, cocina y salón compartidos con otras dos habitaciones destinadas al mismo uso vacacional.
BIENVENIDO A MUCHI'S TU NUEVO ALOJAMIENTO EN TOLEDO. Habitación privada, muy independiente, con baño y cocina compartidos, en una planta diferente al resto de la casa. Disponemos de dos habitaciones más dentro del apartamento y 2 apartamentos más, independientes, para atender a nuestros huéspedes dentro de la casa. Edificio recién rehabilitado en zona tranquila del casco histórico, desde donde podrás fácilmente descubrir todo cuánto te ofrece la ciudad de las tres culturas mientras paseas por sus calles. Hemos tratado de mantener la esencia de una casa centenaria con historia tras sus muros, y es por ello que queremos que a partir de ahora pueda contar muchas historias más. Disfruta de la paz que reina en nuestro espacio. Nuestro principal objetivo es que te sientas como en casa y que puedas disfrutar tanto del alojamiento como de la propia ciudad. Ven a conocernos, relájate y déjate llevar.
Barrio céntrico junto a las escaleras mecánicas Paseo de Recaredo y oficina de información y turismo. A 5' de la Catedral, Plaza de Zocodover y Alcazar, 2' Barrio de la Judería. Bien comunicado y accesible.
Muchi is very nice and informative. I arrived in quite late and she gave no problems with that; the location is quite amazing - it is in the old city on one hand, yet very close to the mechanical stairs leading to the new city. The photo of the room is accurate. I would advise you to do any shopping for groceries down in the new city, the prices in the chinos in the old city are outrageous.
Doron
2015-10-22T00:00:00Z
Muchi's place was great! She had tons of wonderful suggestions on what to see in Toledo. The room was comfortable, nice and clean. Wish we could have stayed longer!
Pamela
2015-10-20T00:00:00Z
Toledo is a wonderful town. Muchi was very friendly and willing to help with lots of information. Room was smaller than we thought it would be but we spent very little time there. Thank you Muchi
Penny
2015-10-18T00:00:00Z
We really enjoyed our stay in Muchi's place, which is located in the heart of the historical part of the city. We can honestly say that was one of the best Airbnb apartment we stayed in. Muchi was amazing, helpfully and really kind. We 100% recommend the apartment.
Erik
2015-09-08T00:00:00Z
The room was absolutely perfect, in a great location and Muchi is super welcoming and lovely :) Its such a shame I was only staying for one night, if I'm ever back in Toledo, will definitely be requesting to stay again! Thank you Muchi :)
Katie
2015-09-27T00:00:00Z
Having read so many positive reviews I didn't hesitate much and booked Muchi's AirBnB with a good feeling, looking forward to a wonderful stay in her home in Toledo. Unfortunately, we didn't have a very nice experience. The first impression was not bad: We arrived early and were able to leave our luggage until the official check-in time. However, when we returned from the city centre to check-in, Muchi wasn't there to open the door for us so we rang the different bells at the main entrance as we didn't know the exact number of our room. Muchi eventually emerged, looking very angered, and had a go at us telling us we should be more patient next time. I recommend giving clear instructions at the time of booking and in the ad to avoid the "nuisance" we caused. After this rather unpleasant incident Muchi lightened up and gave us a lot of information about Toledo. We left feeling slightly better. When we returned at night the heating wasn't working. We told Muchi about it and she fixed it straight away. The next morning we wanted to enjoy the Jacuzzi (we opted for Muchi's AirBnB precisely because of this feature!!). There are several things to say about the Jacuzzi: Its extremely poorly organized! Instead of letting people reserve the one hour Jacuzzi time included in their price at the point of booking the AirBnB, there is a first come first serve basis. This means that if you don't turn up at 3pm on the spot (from which point you can enter your name on the list) you are unlikely to get your preferred time slot or any time slot at all (even though you paid for using the jacuzzi!!). Moreover, there are a lot of strict rules about using the Jacuzzi and Muchi strictly supervises every move you make. During our stay Muchi had really big mood swings and was extremely strict and controlling about everything. All we wanted was a quite relaxing time in Toledo but Muchi was on our case from the first minute and wouldn't allow us to enjoy our stay. All the things that she told us off for were really unnecessary. We were respectful, tidy and quite but everything we did we did it wrong it seems. To avoid confrontations in the future I strongly recommend Muchi to explain things clearly in the description of her ad (even though seeing her 1000 rules on basically everything might scare future guests off. It wouldn't surprise me. ) The "peak" of our experience with Muchi was when she shouted at us from outside the door as we were taking a shower coming back from the Jacuzzi, accusing us of having wet the staircase. The floor did have a few drops on it but it was nowhere near wet. Had Muchi kindly asked us to mop the floor, we would have been more than happy to do so. But shouting at the top of her voice through a shut...
Esther
2015-11-22T00:00:00Z
Everthing was fine.
Stefan
2015-09-07T00:00:00Z
We stayed with Muchi for two nights. The house was very central to the places and sights we wanted to see in Toledo, especially the cathedral. Restaurants of all price range were also about 5 to 10 minutes walk from the house. Upon arrival at Muchi's house, she greeted us herself, showed us around the house, and gave us an elaborate presentation of the sights in Toledo, and especially the house rules. We arrived earlier than she would have preferred (which was 3pm) but due to our early train from Madrid, there was nothing we can do but arrive early. She pointed that she's making an exception for us and allowed us in. We felt a but uncomfortable due to the many rules. The bedrooms are a couple flights up so it was a challenge with our suitcases. She owns the whole building and rents out some of the units so there could be potentially a number of guests in the house if she were fully booked. Our unit has 3 bedrooms and we all share the bathroom, kitchen, dining area. It was clean. She hires a cleaner and as stated in her Airbnb ad, she requires a cleaning fee. We had to pay 10 euros up front. We had free use of the kitchen but could not find some essentials such as dish washing soap. As stated in her ad, Muchi does not provide any food nor coffee, and no condiments to help guests who prefer preparing food. We did have our own fridge, which we liked. The bedroom was adequate. It was warm in Toledo and we could not find the aircon controller. She supplied towels, clean linens, toilet paper, but we could not find bathroom essentials. The bathroom had big writings on the wall requesting guests to keep it clean, which was strange for our taste. The pictures in her Airbnb ad was almost accurate except that the photos showed a table setting that looks like breakfast with croissants, orange juice and coffee, when in fact Muchi does not provide food at all. Perhaps it would be better to change that photo and do not show the food setting so as to avoid confusion by guests. In the grander scheme of things the place was fine. It was the tiny details that could have made guest experience a little bit better.
Ted
2016-09-23T00:00:00Z
Room Type
Private room
---
Property Type
House
---
Accommodates
2
---
Bedrooms
Toledo, Castilla-La Mancha, Spain
Amazing and modern 4-storey house next to the cathedral . With 2 bedrooms, living room , full kitchen and a terrace with views. Shops, restaurants and museums within walking distance. Comfort in the heart of the beautiful historic center of Toledo.
4-storey old house restored in the heart of the historic center of Toledo. Fully independent and located 50 meters from the cathedral in the so-called " Artists Quarter " . A five-minute walk from Plaza Zocodover (taxi , bus , ...) . Bright , comfortable and fully equipped . Accessible by car and located a few meters from restaurants, museums, shopping, theater and municipal market . The house has 1 master bedroom with double bed ( 1.50 m.) , Bathroom , ample closet space and additional space to accommodate your stuff . Another room with a futon and access to the terrace , where you can have a quiet overlooking the Cathedral and the river Tagus valley space. The living room features a large sofa , dining table, TV and is integrated with a modern and fully equipped kitchen. In the basement you'll find a cave with Roman remains yet to be rehabilitated.
Next to the cathedral , you have a short walk of shops, restaurants , municipal market , museums , cafes and bars. The house is very close to the plaza bohemia in infants called " Artists Quarter ".
Excellent welcome from German who was very accomodating. Great little townhouse, ideally situated close to the cathedral, bars, restaurants and the supermarket. The top bedroom with the patio is nice but not ideal for light sleepers because of the big skylight. Some ongoing work on the ground floor but very pleasant experience overall.
tina
2015-10-29T00:00:00Z
German's apartment was great! We stayed for one night, but wished it could have been more! German was very nice and very helpful. The apartment is perfectly located and extremely comfortable. I most definitely recommend staying here to anyone.
Elizabeth "Libbi"
2013-12-30T00:00:00Z
AMAZING APARTMENT, AMAZING HOST, AND AMAZING CITY SELL MEEEEEEEEEEE THIS HOMEEE Jejeje
David
2015-02-07T00:00:00Z
German, Thanks for letting us stay at your house by the cathedral. It was very comfortable. We could walk to all of the sites in Toledo. Your guide to the city was fabulous!
Carrie
2015-09-19T00:00:00Z
We had a great stay! The location is unbeatable, the house is awesome and Germán was an excellent host. Would absolutely recommend.
Lindsay
2015-04-27T00:00:00Z
German was extremely kind, he came and pick us up at the train station, and was very arranging with our luggage cause we were leaving late on our last day. The house is big, clean, comfortable, with a terrasse with a wonderful view on the cathedral and the hills. It's quiet, but in the middle of the town, close to everything you wish to do in Toledo. German will give you some advices about food, drinks and places to visit. Plus the house is built on Roman ruins, that adds a lot to all history lovers. Thank you again.
gaetan
2014-11-09T00:00:00Z
Great location. Comfortable house. Helpful and pleasant owner.
Val
2016-04-22T00:00:00Z
German's apartment is perfect for a visit to Toledo. Everything was comfortable, but the rooftop terrace was definitely our favorite part. The location is quite convenient and the host provides a nice guide to restaurants that cater to locals.
Jeff
2015-10-31T00:00:00Z
Room Type
Entire home/apt
---
Property Type
House
---
Accommodates
4
---
Bedrooms
Toledo, Castile-La Mancha, Spain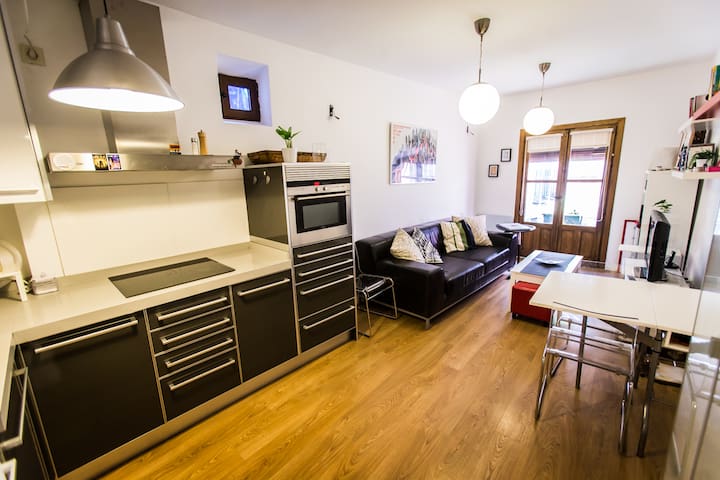 Chalet en una zona residencial de Toledo, a tan solo a 10 minutos del centro histórico en coche o 15-20 minutos en bus irbano (la parada de bus está en la puerta de casa)
Zona residencial y tranquila a tan solo unos minutos de Toledo. Fácil comunicación con Madrid.
Room Type
Entire home/apt
---
Property Type
House
---
Accommodates
6
---
Bedrooms
Toledo, Castilla-La Mancha, Spain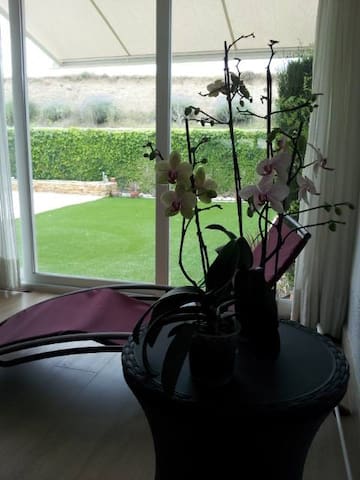 Habitación en casa unifamiliar con baño exclusivo para los huéspedes. amplio jardin, al lado de un parque infantil,zonas deportivas, cafeterias...a tan solo 2 km del impresionante casco histórico de Toledo. Preciosas vistas panorámicas de Toledo.
La vivienda consta de 4 dormitorios dos de ellos con dos camas donde se pueden alojar cómodamente 4 personas, dos baños y aseo, amplió salón y cocina totalmente equipada. Jardín. Ideal para alojarse con niños. Zona residencial muy tranquila con impresionantes vistas al casco histórico.
Se trata de un barrio muy tranquilo, una zona residencial odeal para descansar despues de un agetreado dia turistico. Es un barrio y una cass ideal para poder venir con niños ya q cuenta con parque infantil, campo de fútbol sala... La zona cuenta también con servicios como supde mercado, peluquería, farmacia.... En fin..todo lo que se necesita para disfrutar de una agradable estancia.
our host made us feel very much at home. She did all in her power to make our stay a happy one.
Hazel
2016-11-07T00:00:00Z
Everything at Carmen's house was perfect! She is an amazing host who has grown up in Toledo and has a degree in tourism. She can recommend all the best places to see and things to do. She cooked a great breakfast for us and her house was clean, cozy and comfortable. It could not have been any better! We loved our stay with Carmen and recommend you look no further than her place.
Matt
2016-10-09T00:00:00Z
Carmen es una anfitriona lindisima, nos oriento mucho en que conocer de la ciudad y cómo conocerla de acuerdo a los días que estaríamos, recomendó sitios para comer y para aparcar el coche gratuitamente en el centro. La casa es muy acogedora, limpia y es un espacio donde puedes descansar del bullicio ya que es una urbanización tranquila. Simplemente espectacular! Merece mucho más de 5 estrellas Estamos muy agradecidos Carmen Ana y Alex
ana
2017-03-20T00:00:00Z
Excelente trato y habitación
Alejo
2016-12-11T00:00:00Z
Carmen ha sido una excelente anfitriona. super atenta y amable. La casa es preciosa, muy limpia, bien decorada. La habitación también muy bien y cómoda. En 10' en coche estás en el centro de Toledo, la urbanización muy tranquila.
José María
2016-10-23T00:00:00Z
La habitación muy cómoda, calida y acogedora, la casa en general genial, con todos los detalles muy cuidados, Carmen un encanto como anfitriona nos proporcionó un mapa y todo lo qué podíamos ver por la ciudad de Toledo. El barrio tranquilo y aún que te tienes que mover en coche o bus para llegar al centro, no es muy complicado y solo tardas 10 min. Recomendable 100% y si volvemos repetiremos.
Maria
2016-10-30T00:00:00Z
Room Type
Private room
---
Property Type
House
---
Accommodates
2
---
Bedrooms
Toledo, Castilla-La Mancha, Spain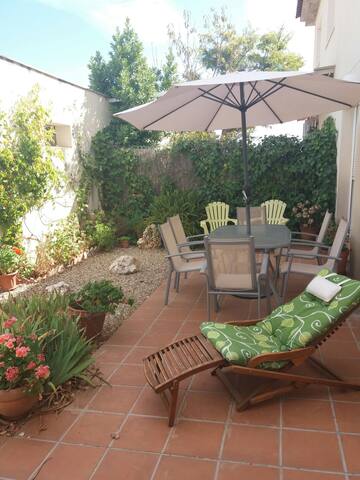 Piso recién reformado y muy buen comunicado para ir a visitar el Casco Histórico, con autobús en la puerta. Perfecto para familias. Cuenta con una plaza de garage cerrada y parking exterior
Room Type
Entire home/apt
---
Property Type
House
---
Accommodates
6
---
Bedrooms
Toledo, Castilla-La Mancha, Spain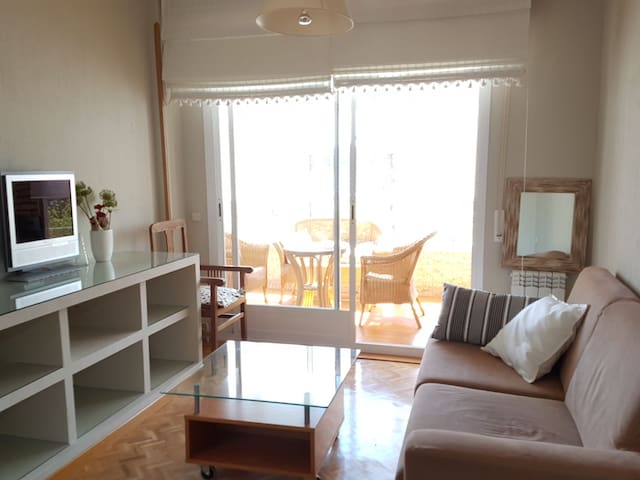 Os presento esta humilde morada para conocer una de las ciudades más impresionantes por su historia, belleza y encanto. Estoy seguro que os encantará y para ello intentaré daros todas las facilidades que os puedan ayudar.
Room Type
Entire home/apt
---
Property Type
House
---
Accommodates
6
---
Bedrooms
Toledo, Castilla-La Mancha, Spain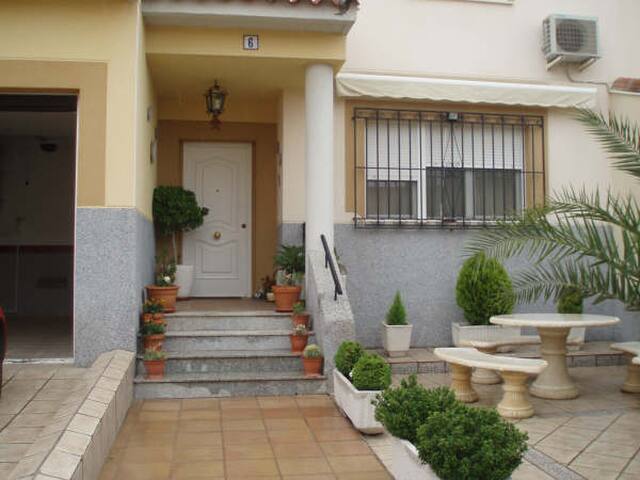 Apartamento en la mejor zona urbana de Toledo. Totalmente equipado, con calefacción, Wifi y TV. Cocina con todas las comodidades. Adecuado para familias, con tres dormitorios para 6 personas y un cómodo sofá-cama para dos personas más. Disponibilidad de cuna. Plaza de parking privado gratuito. Muy fácil acceso a transportes públicos como bus y taxi que le llevarán al "casco histórico" en 15 min. Tiene piscina común y pistas de paddle y fútbol. Acceso directo desde la A – 42.
Piso, cómodo y apto para familias, El alojamiento esta dotado de los pequeños electrodomésticos y menaje necesario.
Situado en la mejor zona urbana y tranquila de Toledo, de rápido acceso desde de autovía A-42 Madrid-Toledo. En su entorno próximo, se localiza centro de salud con urgencias, parada de bus y taxi, gran número de supermercados, panaderías, pizzerias, restaurantes y bares de tapas. El acceso al casco histórico es rápido a través de bus en 15 minutos o en taxi a 5 minutos.
Maria was a very kind owner. I arrived late in Toledo because the plane was delayed, but I was able to get home safely with her help. The house was very nice and spacious and warm.
SEUNGEUN
2017-01-20T00:00:00Z
This place is awesome. Our host were very friendly and got us bread, wine, coffee and a bunch of other edibles. Explained the things around toledo. The house is large and spacious. Will definitely stay here if i come back to Toledo. If you get a chance, dont miss it book this place and you will love your stay. The amenities here are better than the ones we might have in our own house.
varshini
2016-12-27T00:00:00Z
Excellent apartment and I would recommend to anyone wanting to visit Toledo. A number of restaurants and supermarkets less than 5 minutes walk. The historic centre is 30 mins walk or just 5 euros in a taxi. The apartment had a secure underground parking for our car. The hosts were very helpful in describing the area and very flexible when we adjusted the arrival time. Will definitely be back!
Mark
2016-10-18T00:00:00Z
Todo fantastico. La casa de maravilla, limpia, muy bien comunicada con la parada de autobus en la puerta, muy nueva y sobre todo muy calentita. maria jose y su marido son muy buenos anfitriones. El parking superbien. Gracias por todo
PATRICIA
2016-12-11T00:00:00Z
El piso es fantastico. Amplio, comodo, limpio y bonito. Tal cual se ve en las fotos. La zona de los alrededores tiene supermercados tiendas y restaurantes. La anfitriona muy amable, comprensiva y una ayuda en todo momento. Totalmente recomendable, gracias por todo.
Martin
2016-11-07T00:00:00Z
La casa un 10 exactamente como viene en las fotos muy limpia,acojedora,grande y ordenada ideal para pasar unos dias de relax un precio razonable y recomedare a toda persona que me pregunte. Otro 10 para los anfitriones, muy atentos,muy amables y hospitalarios,por esto y por mucho mas el fin de semana a sido redondo. Gracias a los anfitriones volveremos a Toledo y a su casa
Naroa
2016-10-09T00:00:00Z
Genial!! Totalmente recomendablemuy limpio,comodo, como en las fotos, propietarios superamables
jorge
2017-01-14T00:00:00Z
Piso perfectamente equipado, limpio, no le falta un detalle, decorado y amueblado con buen gusto. María José, como ya han indicado otros invitados, deja en la casa cápsulas de café, infusiones y mermeladas, todo un detalle. El piso no es céntrico, pero lo que podría ser un inconveniente, se convierte en una ventaja, porque aparcar en Toledo es realmente difícil, así que dejas el coche en el garaje del piso, que lo tiene, y puedes ir en autobús al centro (la parada está delante del edificio). La zona es residencial y muy tranquila. En sus alrededores se encuentran restaurantes, cafeterías, bares, comercios, supermercados y un centro de salud. Nuestra estancia ha sido muy corta pero perfecta.
FRANCISCO
2017-03-20T00:00:00Z
Room Type
Entire home/apt
---
Property Type
House
---
Accommodates
8
---
Bedrooms
Toledo, Castilla-La Mancha, Spain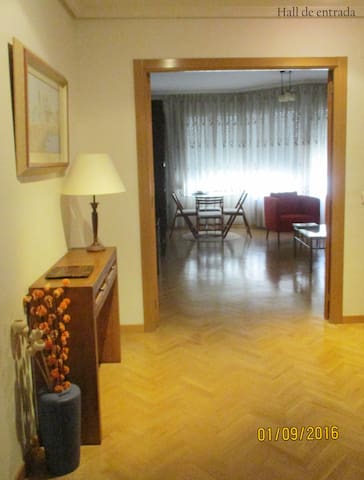 Luminosa, acogedora, cómoda y gran habitación.Situada en la zona moderna muy cerca del casco antiguo. Dispone de una cama de 90, sofá, TV y mesa de trabajo.equipada con ropa de cama y toallas.Edredon de plumas. El colchón y la almohada son muy cómodos. Con vistas a un parque. Se puede disfrutar de los bellos atardeceres que ofrece esta bella ciudad. Te sentirás en casa.
Habitación muy cómoda y bien orientada. Contemplarás, si te apetece bellos atardeceres, con vistas a un parque. En la casa vivo con mi hijo de 18 , mi hija de 15 años y Rita, una perrita muy cariñosa. La calefacción y agua caliente es central. Podrás ducharte cuantas veces necesites y quieras. Y si te apetece al final de la tarde tomar un baño relajante en una bañera de hidromasaje.
Céntrico y animado: bares, pubs, restaurantes, pizzerías, cafeterías Recomiendo el Barleys para tomar refresco,cerveza con tapa incluida. Al lado hay restaurantes de tapeo. Hay telepizza y pizza boom. La avenida de irlanda es la calle cercana donde hay un supemercado dia y muchos restaurantes: Cuchifrito, Colonial etc Una cafetería donde te sentirás muy acogido con sabrosos postres es el Deleite. Hay dos iglesias católicas y otra evangélica cercanas.
It's Good.
deok
2016-10-30T00:00:00Z
Very clean room. Lovely dog. Very comfortable bed. I had a very pleasant stay. A very welcoming place to stay during your time in Toledo.
John
2017-03-20T00:00:00Z
I stayed for 11 days at Marisa's place. The place is a home away from home and Marisa goes out of her away to ensure the comfort of the guests. The apartment itself is located in the new area of Toledo and the bus stop is right outside the gates. Any part of the city is not more than 10-15 minutes away by the bus service. There are good shops and places to eat at 5 minutes walk from the apartment. The place itself is very clean and tidy and the whole family is very hospitable. Marisa came to pick me up from the train station once when I reached Toledo late at about 11 PM and also dropped me to the station when I was getting late to catch the train in the morning. I would recommend the place 100% to everybody and would sure visit the place again. PS: The family pet Rita is very playful and makes your stay even more better.
Sarthak
2016-10-18T00:00:00Z
Hola. Mi experiencia solo puede ser etiquetada como positiva. En cuanto a lo material encontrarás un espacioso piso con todo lo necesario y opcional y además lo encontrarás en un óptimo estado de limpieza. En cuanto al trato humano, Marisa para mi ha sido una anfitriona VIP, me he sentido completamente atendido cada vez que la solicitaba. Para que os hagáis una idea os cuento un simple hecho que ocurrió. Me encontraba visitando el centro de Toledo cuando comenzó a llover y no tenía paraguas ni la posibilidad de comprarlo, sin yo pedírselo, Marisa se ofreció a ir a recogerme en su propio coche. Y a esto añado la nutrida información sobre lugares donde comer, edificios y tiendas de Toledo de interés que me aportó. Muchas gracias por todo de veras!
Angel
2016-10-24T00:00:00Z
Si queréis tener una idea de cómo es Marisa, leed la descripción de su perfil. Encaja perfectamente. Muy atenta en todo momento, me ofreció llevarme en coche a mi salida e incluso recogerme a la llegada. Tiene buenos consejos para tus actividades en la ciudad (sitios donde comer, cómo llegar a otros..). La habitación muy limpia e incluso con un detallito de bienvenida. La experiencia: acogedora, dándole un broche final a mi viaje a Toledo. La recomiendo! Y especialmente para la gente que le guste hablar y quiera compartir sus experiencias con ella.
Martin
2017-01-14T00:00:00Z
Marisa estuvo siempre pendiente de todo e hizo la estancia muy facil. Es muy detallista y se desvive porque todo esté bien. Te sientes como en tu casa. Una experiencia genial.
Imanol
2016-10-09T00:00:00Z
Room Type
Habitación privada
---
Property Type
House
---
Accommodates
1
---
Bedrooms
Toledo, Castilla-La Mancha, Spain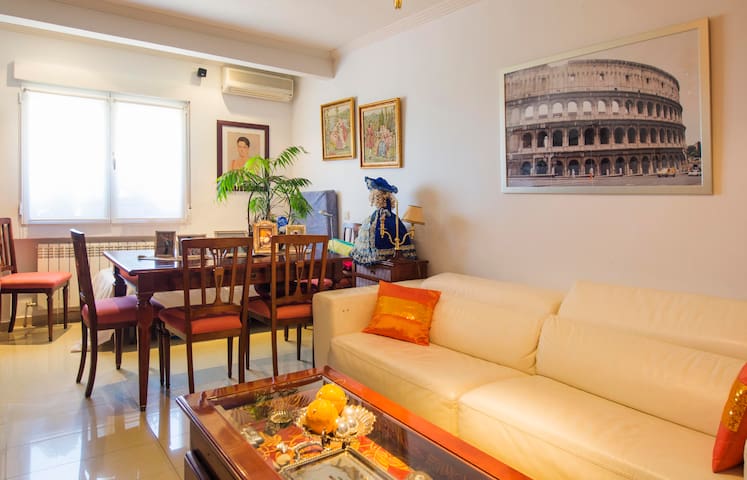 Lugares de interés: Toledo y sus monumentos históricos, la casa de azacanes esta situada a 500m de la plaza de Zocodover, a 400 m de la estación de autobús y a 17 minutos andando a la estación de trenes ( AVE ). Te va a encantar mi espacio por estar a 10 minutos del centro de Toledo,el ambiente, la comodidad de la casa . Mi alojamiento es bueno para parejas, aventureros, viajeros de negocios, y familias (con hijos).
La casa esta situada a 500 metros del centro de Toledo. Existe la posibilidad de hospedar a una persona mas con cargo bajo petición.
Room Type
Entire home/apt
---
Property Type
House
---
Accommodates
5
---
Bedrooms
Toledo, Castilla-La Mancha, Spain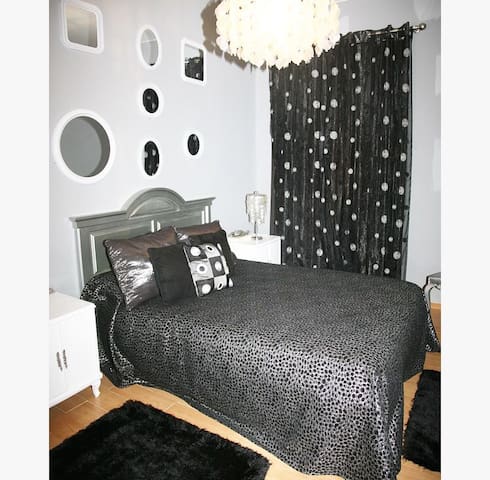 Casa toledana con dos plantas, grande y espaciosa, con patio toledano. Calefacción y A/C, baño equipado (toallas, gel) y conexión WIFI. La casa está equipada con dos habitaciones con 2 camas cada una. Posibilidad de cama adicional.
Al tener 2 habitaciones disponibles en el mismo ala de la casa, hasta 4 los huéspedes pueden, si lo desean, disfrutar de gran independencia al tener sus habitaciones en un ala de la casa diferente del resto. Pueden disponer de la cocina para prepararse bocadillos por la mañana antes de las 12 o por la noche. Pero NO está incluido servicio de desayuno por nuestra parte.
Céntrico.
Carlos wasn't there, i was hosted by his mother Maria that is a perfect host, always caring about me and my needs. Room's location is perfect, it was also clean. Bathroom was good too. When Maria, the mother, came to me asking what could be improved I thought and I replied the nothing needs to be improved, this experience has been just perfect! I strongly suggest to stay in this room! 10/10
Ettore
2015-09-25T00:00:00Z
This is a special place. Not just because it's right smack bang in the centre of the historic centre of one of the most beautiful places in the world, but because the people who run it are special. I didn't meet Carlos, but his mother and his sister looked after me so well, that I felt I had become friends with them just after one day. Could not recommend highly enough.
Karen
2016-11-07T00:00:00Z
The home was very cosy and nice big room and very peaceful too with nice gentle hosts..Thank u!
Kari
2015-11-11T00:00:00Z
A tiny issue:the building is located in a hot place in toledo, there is a bar literally down stairs of my balcony so it may be a bit noisy at night. Other than this, you could feel the ages of the town in the house. I did not have chances to look around the whole but it is beautiful. The communication would be tough if you don't know the language, i had trouble to find the house and request to use washing machine and the converter. But it was not an issue, i could feel carols and his family being very kind just to have a small chat during lunch. I would like to visit again and communicate with them to know more about the area after i learn spanish;-)
Hana and Mori
2017-03-12T00:00:00Z
Joanna and her family are friendly and made us welcome. I am very pleased I chose this place. It is clean and the beds comfortable; there was a tiny balcony. Access is via an alley and it's sooooo quiet. It's like a palace, not like the usual sort of normal-person-place we usually stay in. (Not that there is anything wrong with that; I too live in a normal-person's house). But to spend the night in a small palace was delightful. It's slap-bang in the middle of Toledo. We wandered round at night, and went to a lovely Syrian restaurant very near by. We were the only guests and we ate falafells. I loved it. Best place I stayed this trip. Although they were all nice.
Lesley
2016-04-07T00:00:00Z
Great location, nice people, classy house
Magnus
2015-10-20T00:00:00Z
Carlos is a really nice guy. He was accurate at our appointment and had everything in place as I got there. The apartment is a huge traditional Toledo house, it's very clean and the room I stayed was all I needed to discover Todelo. It's in a really peaceful street in the heart of Toledo. I'd recommend anyone to stay at Carlo's, he's a good host and gives you all the information needed about Toledo's sightseeing and nightlife.
Konstantinos
2015-10-10T00:00:00Z
If you want to be in the center of Toledo, this is the place. It is literally a 3 min walk to Zocodover square/plaza and is so close to the other attractions. I unfortunately didn't meet Carlos but his mother made me feel like I was at home. The house is so beautiful and one can see it has history along with Toledo itself. This place is well worth the value it offers.
Simon
2017-02-26T00:00:00Z
Room Type
Private room
---
Property Type
House
---
Accommodates
2
---
Bedrooms
Toledo, Castile-La Mancha, Spain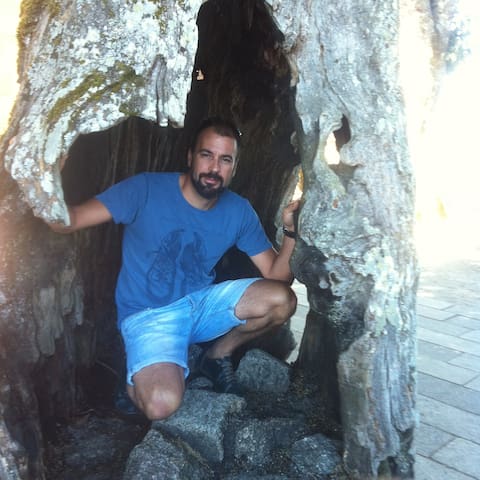 Detached house for up to 8 people with ample yard around the property. 3 bedrooms and 2 full bathrooms plus a fully equipped kitchen with dining area and spacious living room with fireplace. Only 12 km south of Toledo it is ideal to visit it!
La casa es perfecta por su cercanía a Toledo, su amplitud, su comodidad y su patio alrededor. Vivienda accesible. No hay ningun problema de aparcamiento: se aparca a la puerta de la casa.
Residential area where locals live and expect to have some peace at night. Please, be considerate when using the patio especially at nighttime.
It was an amazing stay. We all loved it. The house is recently renovated, and nicely decorated with care. So beautiful inside. And it is situated 10min to Toledo by car. Very convenient. Carolina is so nice, waited in the house for our arriving and prepared all the thing that we need, even fresh watermelon and other fruits. Thanks a lot for all Carolina. Hope to see you again. Meng
Meng
2016-07-10T00:00:00Z
Recomendable cien por cien La casa está muy bien y la atención de Carolina estupenda
Luis
2017-02-26T00:00:00Z
Estuvimos encantados. La casa es preciosa y muy cómoda y tenía todo lo necesario. El pueblo también es un aliciente porque es muy bonito. Carolina es encantadora y muy atenta. La comunicación con ella fue perfecta en todo momento. Además tuvo el detalle de dejarnos todo lo necesario para el desayuno. Sin duda para repetir.
Charo
2016-06-27T00:00:00Z
Estancia agradable. La casa es grande, totalmente equipada, de sobra para 6 personas. Lo único que puede llegar justo puede ser el agua caliente que dan los calentadores.. Estaba todo muy limpio, a Carolina se le veía muy cuidadosa de ello. Además, nos dejó desayuno! El barrio es muy tranquilo, en un pueblo pequeñito. Tienes a mano varias tiendas donde puedes encontrar de todo lo necesario. Recomendable si quieres desconectar! ;)
Leticia
2016-12-11T00:00:00Z
A la llegada , la casa estaba helada, por lo visto se habían estropeado la calefacción del comedor y de la habitación. Saltaron los plomos nada más llegar a la casa, la anfitriona dijo espero que no tengáis problemas y se fue..., y asi fue toda la estancia... Cada 10 minutos saltaban los plomos, te quedabas a oscuras , y así una y otra vez... No podías tener más de dos aparatos puestos, pues saltaban los plomos.. La anfitriona puso objeciones a la hora de encender la chimenea... La cocina y los baños un congelador, había que estar con el abrigo puesto. Casa sin equipar. No tiene lavavajillas , ni utensilios , NO TIene HORNO. Estuvimos alojados en la casa en nochebuena, y tuvimos que ir a un bar para que nos hiciera el favor de hacernos al horno la comida que habíamos comprado. La anfitriona no mostró interés en ayudarnos... En ningún momento el anuncio pone que no tiene horno , y se da por hecho , y más si alquilas una casa para fiestas navideñas. La casa es para 6 personas, a la hora de ducharse... Se duchaba una persona y hasta que no calentaba de nuevo el termo eléctrico no podía ducharse el siguiente... Limpieza bastante escasa e insuficiente... Debajo de las camas lleno de pelusas e incluso caca de perro... La estancia fue incómoda, y nada recomendable.
Raquel
2016-12-26T00:00:00Z
Pues nos sorprendio la mucho la limpieza, estaba todo muy limpio y ordenado y la ropa con muy buen olor. Muy buena calidad tanto las camas como su ropa de cama. No le falta ni un detalle. Todo lo necesario. Carolina una anfitriona excepcional.. amable y servicial. Si tengo que decir algo negativo....nuestra estancia fue muy corta.
Miriam
2016-12-04T00:00:00Z
La casa de Carolina es preciosa y muy bien ubicada para visitar Toledo. Carolina es encantadora y muy servicial. Estuvo pendiente de nosotros todo el tiempo. Mil Gracias!! ! Patricia Y Philip
Patricia
2017-01-08T00:00:00Z
Room Type
Entire home/apt
---
Property Type
House
---
Accommodates
6
---
Bedrooms
Guadamur, Castilla-La Mancha, Spain
Antigua granja reconvertida en un alojamiento apartado del casco urbano, pero muy cerca caminando.con una extensión de terreno impresionante. Además de poder descansar, hay un salón de 200m donde pueden hacerse celebraciones. Piscina, barbacoa, cabañas, caballos, gallinas y perros... disfruta de un desayuno con huevos recién cogidos de verdaderas gallinas en libertad y después todo el campo a tu disposición
La granja de ron es un lugar perfecto para relajarse rodeado de naturaleza y animales, así como para hacer eventos de todo tipo, gracias a sus instalaciones. Consta de una casa para 6, con dos habitaciones y baño y una cabaña para 2 personas más (dicha cabaña no cuenta con baño incorporado, por lo que es un alojamiento extra para personas que vayan en grupo a 10m de la casa principal)
Ubicación en una zona en la más absoluta intimidad, sin construcciones. Lo bueno de esta ubicación es que está aislada del casco urbano, pero lo suficientemente cerca (200m) dando un paseo por un campo de olivos
Great place to stay! Quite, clean and amazing outdoor views. Marta was of great help and really friendly. We will definitely come back
Borja
2017-03-16T00:00:00Z
La habitación, las instalaciones, todo genial y en perfecto estado. Lastima que el tiempo no acompañase! Un microondas y algo de menaje sería de ayuda, pero volveremos con el buen tiempo seguro! Muchas gracias a Marta por la comunicación y a Jorge y su mujer por ser tan acogedores!
Jose Miguel
2017-03-26T00:00:00Z
Muy agradable estancia, muy cordial. La casa en perfecto estado, muy limpia y con muchos detalles.
Paloma
2017-03-19T00:00:00Z
Es un sitio muy agradable y tranquilo. Los encargados de la finca son majísimos y serviciales. ¡Totalmente recomendable!
Diana
2017-03-22T00:00:00Z
Un diez. La casa preciosa y acogedora, la finca impresionante. Todo amabilidad y facilidades. Repetiremos seguro.
Paloma
2017-03-18T00:00:00Z
Room Type
Entire home/apt
---
Property Type
House
---
Accommodates
8
---
Bedrooms
La puebla de montalban, Toledo, Spain
Attractions: Tranquility, golf, family activities, incredible views. You'll love my place because of the cozy space, high ceilings, and location. My accommodation is good for couples and families (with children).
The host canceled this reservation 17 days before arrival. This is an automated posting.
Jose
2016-12-14T00:00:00Z
Room Type
Entire home/apt
---
Property Type
House
---
Accommodates
7
---
Bedrooms
bargas, toledo, Spain
Restored charming rural house with zen garden. Ideal for a relaxing break.
Nos ha encantado. Fuimos con las crías y estuvimos genial. La casa preciosa. Nosotros echamos colchones al suelo y estuvimos genial ya que el sofá cama era muy incómodo. Lo recomiendo al 100 por 100. Y los anfitriones majisimos
Jorge
2016-12-11T00:00:00Z
Casa muy bonita y muy tranquila . Ideal para descansar y desconectar.
Sergio
2016-10-30T00:00:00Z
Buscaba un lugar tranquilo para pasar unos días y en la Casita rural con encantó lo encontré. La casa es bonita y agradable y está situada en un pueblo que tiene de todo. María es buena anfitriona y nos dio muchas facilidades.
ines
2016-08-08T00:00:00Z
Casita muy acogedora. Chimenea preciosa. Jardin muy bonito. Pero recomiendo para ir solo una pareja. Fuimos dos y el sofá cama no se puede considerar cama. Por lo demás, muy bien. Gracias
Carolina
2016-12-06T00:00:00Z
Una estancia genial si lo que buscas es relax, en un pueblo de Toledo que tiene de todo!
Haran
2016-06-13T00:00:00Z
Es una casita rústica en medio del pueblo muy acogedora, con un jardín genial con hamaca, barbacoa, una fuente y decorado con mucho gusto. La anfitriona es muy maja. Hay opción de leña para la chimenea por 15€ adicionales por dos días lo cual es un precio muy razonable.
Jose
2016-11-13T00:00:00Z
la casa es muy bonita y tranquila. bien situada .maría est simpática y agradable. yo la recomiendo sin dudo.100% recomendable.
Thomas
2016-09-04T00:00:00Z
Estupenda estancia. Maria es muy simpatica y atenta. Muy recomendable
Tirant
2017-03-05T00:00:00Z
Room Type
Entire home/apt
---
Property Type
House
---
Accommodates
4
---
Bedrooms
La Puebla de Montalbán, Castilla-La Mancha, Spain
Entrada independiente al luminoso y amplio patio privado. Suite a estrenar con cama y armario empotrado en el altillo y en la parte de abajo, escritorio, silla, sillón y puerta ventana al patio. Baño compartido con ducha, calefacción y ropa de cama.
La casa entera ha sido reformada totalmente y dispone de un amplio y luminoso patio y terraza, con plantas, mesa y sillas, ideal para leer y descansar después de pasear por Toledo. Parking publico a 2 minutos a pie. La casa está a un minuto del Monasterio de San Juan de los Reyes, a tres minutos de la Sinagoga de Santa María La Blanca y 4 minutos del Museo del Greco...
La casa se encuentra en el corazón del barrio Judío, en una zona muy tranquila con entrada independiente en una calle sin salida. A lado de casa, a la izquierda está el barrio de Santo Tomé donde pueden encontrar bares, pastelerías, bancos, restaurantes, farmacia y cualquier tipo de servicio. En el lado derecho hay también tiendas, bares y monumentos.
The host canceled this reservation 4 days before arrival. This is an automated posting.
Eriz
2016-05-03T00:00:00Z
Great place, everything as described, great location. Recommended!
Ivan
2017-03-05T00:00:00Z
Cozy, quiet apartment right in the medieval center of Toledo. Really close to all the sightseeings. For this price great place. Barbara, the daughter of Jany, showed us everything. We had the place for us. There is a separate entrance to the apartment. There is also heating. So also warm and cozy in November when we went there. I would book it again.
Elisabeth
2016-11-07T00:00:00Z
Jany wasn't there for our trip but she made shure we were taken care of. Some one was waiting for us to show us the way and give us our key. They aslo insisted on helping us with our lugagge and were realy nice. The girl in the other private room that sherd the bathroom and a small kitchenet with us was lovly and helpful. The roomwas clean and orgnized well. It can get verry hot and the bed is in a galery so you shuold be preperd and mabye ask for a fan.
faigie
2016-07-11T00:00:00Z
Jany was a wonderful host. We got into Toledo later than what we had arranged and she patiently waited for us and accommodated us marvelously. The room was great, lots of space and a very comfortable bed. The location was excellent. Would definitely recommend anyone to stay with Jany in Toledo.
Benjamin
2016-05-28T00:00:00Z
Jany was great from the moment we booked until the moment we checked out, and even then she was flexible. She allowed us to leave our bags for a few extra hours to go see the synagogue across the street! The location of the rental is excellent. Bring your BEST WALKING SHOES, Toledo is a city atop many hills and all the streets are up or down hill. It would have been nice to have a coffee maker in the room or kitchenette. DEFINATELY a repeat! Thank you Jany! You get a 10 from Us!
Ramon
2016-05-24T00:00:00Z
Gracias. Lovely room and great location. Jany was prompt and helpful. Only thing: it was very hot! The fan provided mitigated this, however. Many thanks.
Joseph
2016-08-14T00:00:00Z
Friendly and efficient, was very easy to organise our stay and Jany gave us some good tips for our stay in Toledo. In the old centre, very nice location.
Gareth
2016-05-01T00:00:00Z
Room Type
Habitación privada
---
Property Type
House
---
Accommodates
2
---
Bedrooms
Toledo, Castilla-La Mancha, Spain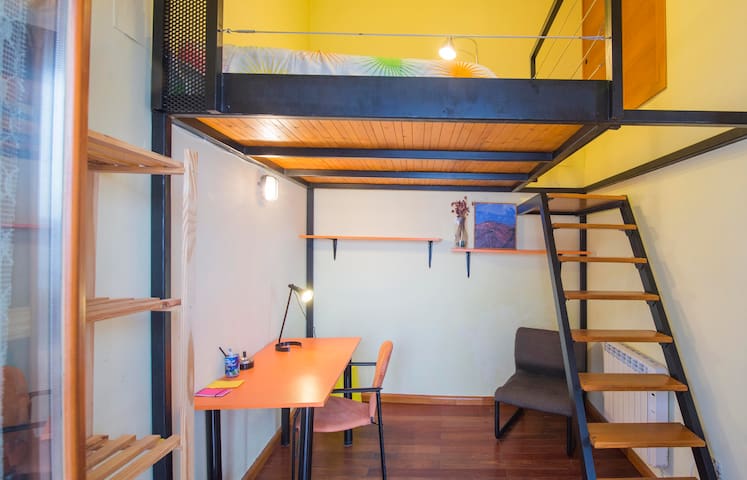 1

–

18

of

97 Home Rentals
Enter dates to see full pricing. Additional fees apply. Taxes may be added.