Lovely condo across the street from the beach, screened back porch deck with a beautiful marsh view, private setting backing up to a nature reserve. Watch exquisite birds as they wade in the water or fly over with their prey; see turtles in the swamp below the deck or if you are really lucky as the Loggerheads hatch on the beach between July and November; you even be able to safely watch the alligators below the deck as they warm themselves in the sun or watch over their new hatchlings. Walk the beach and find shells and fossils including sharks teeth. Rent a catamaran, kayak, paddle board or surfboard. Fly a kite. For exercise or leisure ride a bike on the beach during low tide. Rent a houseboat or take a cruise on the inter-coastal waterway. Historic St. Augustine is a beautiful 30 minute drive past lovely homes, a nature reserve and pristine beaches, the world famous 17th green at the TPC Sawgrass is 2.4 miles away, all surfaces of tennis courts are available at many of the clubs in the area, close to shopping and restaurants, Mayo Clinic is 7.5 miles away, and many of Florida's big attractions (Disney, Cape Canaveral, Daytona) are only 2-3 hours or less away. Jacksonville International airport is an easy 40 minute ride, Amtrak is 45 minutes, and downtown is 30 minutes. Amenities include a cozy room with outside entrance, bathroom, use of kitchen, dining and living room, scenic back porch, wireless internet, parking, and the condo pool.
Rae is an awesome host and a wonderful person!! She's very warm, kind, helpful - and generous beyond words. She greeted me as though were old friends; immediately showed me the house (which is exactly as shown) then gave me a guided tour of the beach. She graciously let me interrupt her work whenever I had a question, provided information about the area , and gave me tips and directions for my drive along the coast. My son and his family happened to be vacationing in the area at the time I was there and Rae allowed them to come by to see me. She welcomed them into her home just as freely and warmly as she had me - and even let them use her beach chairs! AND when I was leaving, she told me to call her when I got home so she'd know that I arrived safely. I had a fabulous vacation at Rae's home and hope to return one day. Thanks again for everything, Rae. ¡Hasta luego!
Dolores
2013-07-21T00:00:00Z
Rae was an amazing host offering ideas about the area and being a great roommate. I enjoyed spending time with her talking on the back porch while looking at the beautiful scenery/sunsets. She included me in on outings with her friends/family since I was new to the area and didn't know anyone. The room was great with a desk, tv, and a walk in closet with tons of storage. Not to mention a private bathroom and access to a full kitchen. She also welcomed my mom and cousin into her home on different occasions which was helpful for me when driving across the country with them. I would definitely stay with rae again if I ever had the chance. She became a lovely friend!
Hannah
2016-05-13T00:00:00Z
Rae is an absolutely wonderful host! We hit it off even before I arrived and then I saw the room and location where I would be staying, and the experience was even better. Private French Door leading out to the front balcony makes for easy access. The room and bath are very private. If you stay, make suer you look for all the birds and baby alligators in the canal behind her house (safely out of reach)!
Diana
2015-12-30T00:00:00Z
Rae was an extremely warm, inviting, and overall awesomely gracious host. I booked a (super) last minute reservation and she got back to me immediately to confirm and made me feel right at home when I arrived after a long day of driving. The room is beautiful and the location is perfect--literally right across the street from the beach, with very easy access to Ponte Vedra shops & surrounding beaches. Highly recommended. Thanks again for everything Rae and hope to see you next year for TPC!
Robert
2014-05-08T00:00:00Z
It was boring staying in hotels and Rae offered a totally opposite experience - community and a neighborhood feeling. I enjoyed the beach, sunsets, jogging, and the nearby driving range. I enjoyed meeting her family and the wine tastings we did. I hope to come back w my wife one day soon.
Bao
2015-02-16T00:00:00Z
Rae and Owen were great hosts and we thoroughly enjoyed our stay. The room and bathroom were very nice and clean. I would definitely recommend it to anyone looking to stay in Ponte Vedra!
Whitney
2014-05-12T00:00:00Z
Room Type
Private room
---
Property Type
Apartment
---
Accommodates
1
---
Bedrooms
Ponte Vedra, FL, United States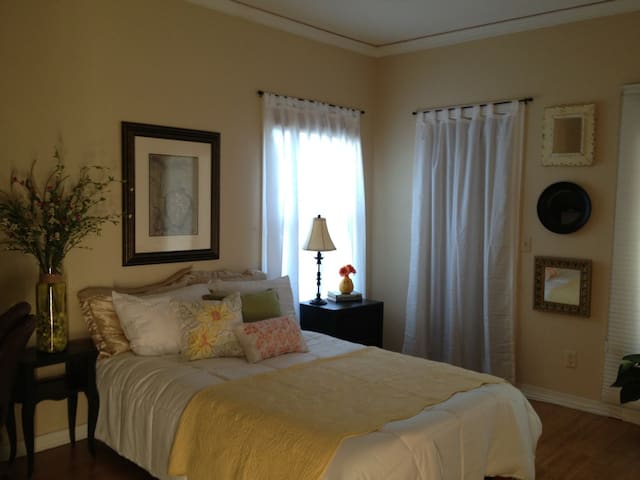 full one-bedroom apartment, located near the historic center of San Agustin, 7 minutes from the beaches Vilano Beach, and Premium Outlets Mall. room with king bed, bathroom with shower, kitchen, stove with 2 burners (no oven ); 1/2 refrigerator, salacomedor and parking. Local TV and WIFI.
Fully independent, quiet and private.
Located close to the beaches Vilano Beach, and 10 'historic center of St. Augustin. Half an hour from Jacksonville, Daytona 1 hour and 2 hours from Orlando.
Excellent service, and amazing place to stay. Real close to downtown and quite.
Leao
2016-05-16T00:00:00Z
Maria was very accommodating she tried to work with us on the Wi-Fi however the password was not working. Place was clean I would recommend it. Area was quiet. Place was wonderful for the price. Clean and comfortable.
Sandra
2016-09-05T00:00:00Z
We recently stayed at Ms. Maria's house and enjoyed it very much. She advertises it as "Peace and Privacy" and it definitely delivers on both. Everything in the apartment is tastefully decorated and well-stocked as far as essentials for a getaway. It was less than 10 minutes from the Castillo and Old St. Augustine so it was perfect situated. Ms. Maria knew we were celebrating our 1 year wedding anniversary and she provided us chilled wine and glasses for our arrival. We were very touched by the gesture. Ms. Maria also was very responsive to our questions and concerns.
Andrea
2017-02-07T00:00:00Z
Our stay in St. Augustine was wonderful. The apartment was exactly as it was advertised. Maria was even kind enough to allow us to arrive early.
James
2016-06-27T00:00:00Z
Our host left Vino and glasses to welcome us. She accommodated us when our flight arrived late. She communicated with us through out the Hurricane to assure we had a place to stay. We were worried and uncertain because the hurricane just 5 days prior and she text and emailed us! It was amazing down to the lavender scent in our bedroom! Amazing!
Dana
2016-10-17T00:00:00Z
Maria is a very nice person. She offers us an excellent place, very clean and quite but close to Saint Augustine nightlife, restaurants, and attractions. I recommend that place for a good vacations. We could know Jacksonville too. Please, keep the apartment like now. Thanks
Luis
2016-12-29T00:00:00Z
Everything was as described and Maria even left a nice birthday card and chocolate for my girl friend. We were very close to the beach and historic section of St. Augustine in a quiet condo complex with a pool. We enjoyed our stay and would certainly go back.
Brian
2016-05-31T00:00:00Z
Booked this place for my mom's 60th birthday. She LOVED it. She texted me pictures and it's way more impressive than the pictures on the listing. The stay was very quiet. Building was very secluded and safe. Definitely recommend as an affordable private option in the area. Host didn't seem to speak much English but is patient and kind and easy to communicate with online and text.
Nani
2016-07-11T00:00:00Z
Room Type
Entire home/apt
---
Property Type
Apartment
---
Accommodates
2
---
Bedrooms
St. Augustine, FL, United States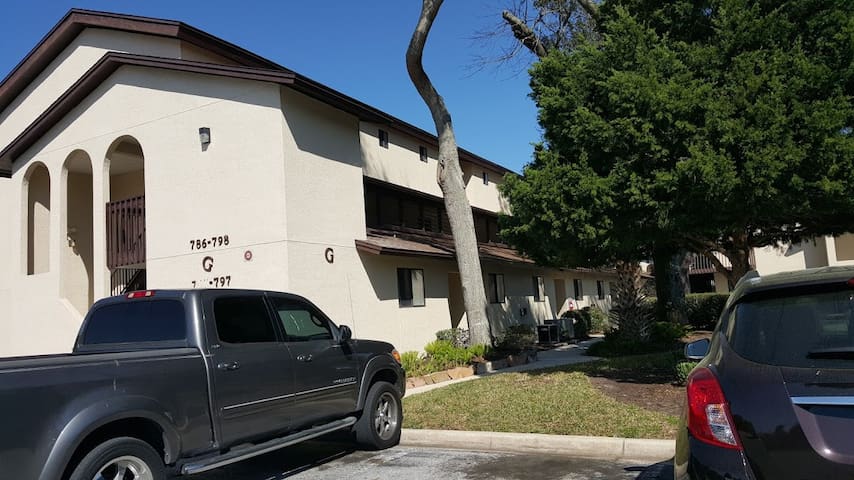 Laterra Resort and Spa located in the Championship King and Bear Gated community, part of the World golf village (Hall of Fame) play this superb course then on to the Slammer & Squire also hit Sawgrass located twenty minutes away, onsite spa/hair.
Mediterranean style luxury in our Beautiful accommodations include one, two and three bedroom suites, all offer fully stocked kitchen's, granite counters,microwave,smart tv & DVD in living areas, internet, master bathrooms have garden tubs with shower , laundry room,cleaning service for long stay, childminding/babysitting, Fee. Private balcony with lake or pool veiw. Card key to your oasis on the second floor Gated community, comforters, blankets, towels, beach chairs,Kids Bikes,double stroller, toys, more than any hotel room will offer its your home away from home. AVAILABLE October-Jan Laterra Resort and Spa located in the Championship King and Bear Gated community, part of the World golf village (Hall of Fame) play this superb course then on to the Slammer & Squire also hit Sawgrass located twenty minutes away, onsite spa/hairsalon, sparkling heated pool, Relax at the hottub after a long day shopping at the nearby outlets, free fitness classes at the king and bear pool, heated Jr olympic pool,yolo boarding, horse riding,walking trails,yoga,Gym,zumba. Grocery,doctor,dentist,ups,cafes and more located opposite front Gates, great restaurants within 1-3 miles, wildlife reserve, fishing and anyone relocating- A rated schools within One mile, churches,daycare located within 2/3 miles. Relax at the hottub after a long day shopping at the nearby outlets, free fitness classes at the king and bear pool, heated Jr olympic pool,yolo boarding, horse riding,walking trails,yoga,Gym,zumba all nearby Meet and Greet we are available most days for information and help. Away from the city but still near enough car recommended but walking distance to most conveniences
Away from the city but still near enough
Maura was nice and accommodating. The apartment along with the neighborhood was beautiful.
Marisol
2016-07-25T00:00:00Z
The property is just beautiful! The condo was easy to find and get in to due to Mauras guiding... Speaking about Maura. She is wonderful! Cleaning had forgotten to leave us an extra set of sheets as we were 4 people staying there. We asked Maura where to find it, and 5 minutes later she was at the door with the sheets - at 11 pm. Everything we asked her - she fixed. I highly recommend this place to anyone, it's lovely, peaceful and very charming.
Anne
2016-07-18T00:00:00Z
Maura was an amazing. We didn't even meet, but yet it felt like she was hosting me the whole time. The place is new, clean and has spectacular amenities. Really easy check in process. Would definitely recommend.
Chioma
2016-03-27T00:00:00Z
Maura was wonderful! She kept in constant contact to ensure we had a magical trip. Everything was perfect! We would definetly stay again!
Krystina
2016-07-21T00:00:00Z
I just spent 2 nights at this property while property hunting in the area. It is in a central location, has all the comforts of home, and provided a quiet place to rest. The balcony has a lovely view of the pool. CheckIn and CheckOut were easy and parking was plentiful. If I am back in the area, I will certainly consider staying here again. Thanks !
Anne
2016-01-17T00:00:00Z
We had a wonderful stay. Maura's place is fabulous. The amenities are great as well. For little children the heated pool is very nice. Highly recommendable. We enjoyed our stay very much.
Stefanie
2016-04-21T00:00:00Z
The place is absolutely beautiful. Peaceful. Ideal. Beautifully kept. Can't say enough good things about the place and Maura's wonderful support. I would recommend it to anyone looking for a lovely getaway.
Ian
2016-06-20T00:00:00Z
This luxury condo met all of my expectations. Maura met me personally and showed me around. The space was very comfortable and also quiet. I loved the huge bathroom! It was so nice to have the view of the pool and the lovely grounds. Thanks Maura for a wonderful experience at your property.
Nancy
2015-05-21T00:00:00Z
Room Type
Entire home/apt
---
Property Type
Apartment
---
Accommodates
4
---
Bedrooms
St Augustine, FL, United States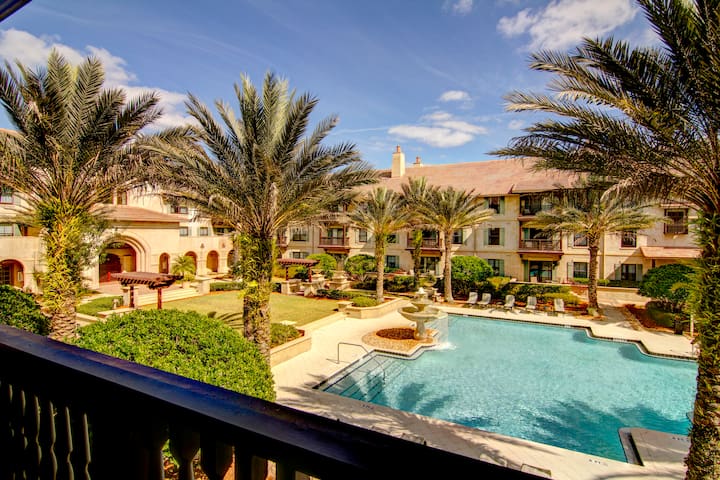 My place is close to Downtown Saint Augustine and is about a 5$ cab to all the bars & restaurants located on st George street . You'll love my place because of Because of the pool and the easy commute to all the tourist spots right down the road . My place is good for couples, solo adventurers, and business travelers.
Matt was super attentive to detail and the location was perfect to Downtown St. Augustine. Apartment was much larger expected. Would recommend this place to anyone. Thanks Matt!!!
Jennifer
2016-08-11T00:00:00Z
The host was an exceptional person. He was kind enough to write down various hotspots in the city and was very broish. I enjoyed the location, very close to the city, and the place was immaculate. I recommend this place to anyone traveling to st. Augustine.
Kevin
2016-05-31T00:00:00Z
Room Type
Entire home/apt
---
Property Type
Apartment
---
Accommodates
4
---
Bedrooms
St. Augustine, FL, United States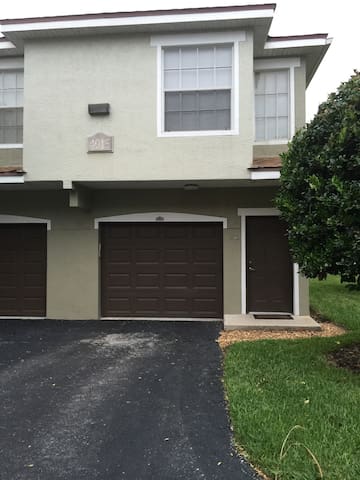 1100 sq. ft private access apt. Bedroom, Rain shower bath, Full kitchen & large living room area. Fully furnished. 1 block to private beach. 5min. to Restaurants & grocery. 10 minutes to downtown St. Augustine & Tourist spots. The nightly rental fee includes the state & local bed taxes.
Large private area. Quiet street . 1 block to semi- private beach. Parking on premises. 1100 sq. ft . Large living area, full kitchen & supplies, towels, bedding. Iron / ironing board. Blow dryer. Access to beach cruisers, beach chairs. Table with 4 chairs.
Very close beach access. Friendly neighbors. Quiet neighborhood.
We had a wonderful time in St. Augustine and wished we had more time to stick around and enjoy the upstairs apartment. The living room, kitchen, bathroom and bedroom were clean and cozy. The arrangement was very private. The separate entrance made it feel like our own space. This is a great place to get away from the business of downtown. Yet, it's still close to all of the sightseeing destinations.
Kaira
2017-01-01T00:00:00Z
My wife and I celebrated our 25th wedding anniversary back at St. Augustine. Micki's apartment was just perfect, clean, comfortable and quiet. We highly recommend the apartment, area and our hosts Micki & Matt. Thanks again!
Thomas
2017-03-02T00:00:00Z
Great experience. Matt (Micki's husband) met us when we arrived and showed us through the apartment and its amenities. The apartment was very clean, neat, and nicely decorated. He had a welcome gift waiting for us in the fridge ;), and he provided beach chairs and bicycles for our use. The location is quiet, and near the beach. We had a great time in St. Augustine. He kindly received an important UPS package for us while we stayed at his location.
Michael
2015-01-03T00:00:00Z
We really enjoyed our stay at Micki's place. The space is very large, comfortable, and has all the conveniences of home. For Chicagoans visiting in February, it was great to have so many windows to have open to the outside. The deck off the living room is great for enjoying the warm air and starry nights. The neighborhood is quiet and away from the tourist scene. This was like having our own apartment, and our hosts treated us like neighbors.
Joseph
2017-02-19T00:00:00Z
Nice, quiet location. Very pleasant hosts!
Chad
2017-03-06T00:00:00Z
Room Type
Entire home/apt
---
Property Type
Apartment
---
Accommodates
2
---
Bedrooms
St. Augustine, FL, United States
1BR/1 1/2BATH..Designer decorated, hardwood floors, stainless appliances, granite counters, king bedroom, flatscreen Samsung Smart TV, full size washer/dryer. 2 night minimum stay
Penthouse high ceilings hardwood floors king bedroom designer decorated
Very quiet and beautiful neighborhood
Amazing hostess! Beautiful condo with great kitchen and location. Publix is right down the road too. Perfect place for a relaxing weekend!
Ryan
2017-04-02T00:00:00Z
Room Type
Entire home/apt
---
Property Type
Apartment
---
Accommodates
2
---
Bedrooms
St. Augustine, FL, United States
My place is close to restaurants and dining, golf courses, art and culture, the beach. You'll love my place because of the neighbourhood and the comfy bed. The pool and spa are a great place to relax. My place is good for couples, business travellers, and families (with kids).
Michael did everything possible to make our stay pleasant. His condo is amazing! It is very spacious and has a cool layout. It was spotless. We enjoyed every minute there.
Chris
2017-01-07T00:00:00Z
Room Type
Entire home/apt
---
Property Type
Apartment
---
Accommodates
6
---
Bedrooms
St. Augustine, FL, United States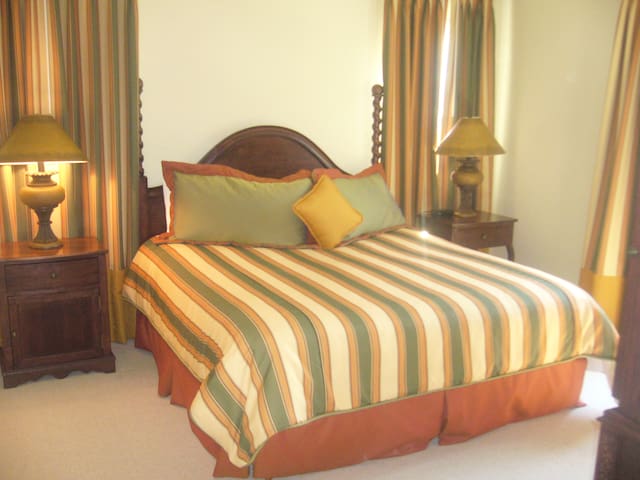 This beautiful and resort retreat (your own full private condo) offers a big cozy bedroom, living room area, full kitchen (stocked). You also get access to the huge pool, BBQ grill, more. Walking distance from World Golf Village, and 20 min. from historic downtown! Requires 2 Night Minimum Stay!
Gorgeous resort with nice size condo all to yourself. Private key entry, with cozy bedroom, livingroom, full (stocked) kitchen), big bathroom (with towels), private laundry, and more. Tip: You will find this to be the best deal if you stay on weekdays only (Sun., Mon., Tue., Wed., Thurs.). Fri., and Sat. night stays will cost more due to high demand.
Safe, quiet, and luxurious!
Thank you Terence for making this cozy one bedroom condo available on airbnb. We very much enjoyed our 2 night stay here a few days ago. Everything was exactly as described. The apt is professionally well managed. It's clean, quiet, and nicely furnished. Very comfortable king size bed. Balcony has beautiful golf course view. It's the first time we use airbnb and it was a great experience over all. I highly recommend this accommodation and would stay here again.
Lily
2014-03-07T00:00:00Z
Room Type
Entire home/apt
---
Property Type
Apartment
---
Accommodates
4
---
Bedrooms
St. Augustine, FL, United States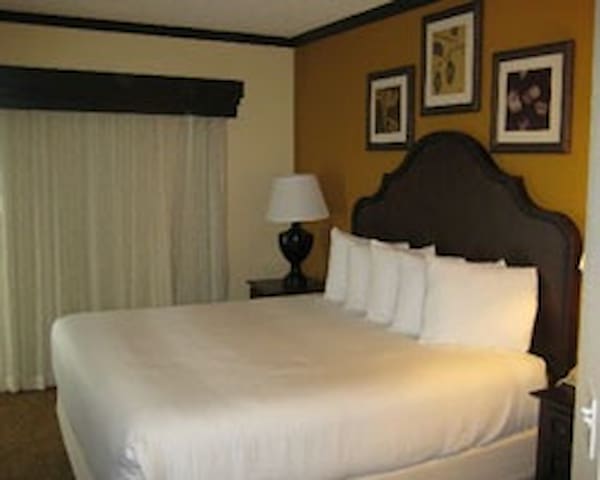 Lovely studio vacation home on a quiet street in the historic neighborhood of St. Nicholas. Includes a kitchen and full bath. It is a converted garage. Ten minutes to downtown Jacksonville/sports complex and shopping district of San Marco.
Queen size bed with side table. Full bath with closet space. Kitchen that includes a fridge, stove, coffee maker, and microwave. There are dishes and cooking utensils (pot, pans, etc). Small dining table, sofa, and TV stand. TV included with local channels and access to internet since it is a smart television.
Historic St. Nicholas property. Main house was built in 1949. The surrounding neighborhood is quiet and welcomes walks to the river. There are a couple of restaurants within walking distance and the San Marco shopping district just 10 minutes away. Civil war era cemetery across the street.
The apartment is very comfortable. I went to Jacksonville with my brother for work, and the location was very convenient for us. The place has independent entry, and the communication with Kelly was great. I recommend this place.
Felix
2016-04-17T00:00:00Z
I loved Kelly's place! It was separated from the rest of the house so I had my own privacy! It was better than I expected and the neighborhood was super cute! Checking in and out was easy too!
Linda
2015-12-25T00:00:00Z
We arrived later in evening (9:45) and Kelly assured us she would still be up. Upon arrival she showed us the apartment and was very friendly and let us know that she would be there if we needed anything. We stayed two night and had an overall amazing experience. My only recommendation would be to bring your own pillows.
Howard
2016-02-15T00:00:00Z
The studio is very cozy! Kelly and her husband were great communicators. Even though we only stayed one night, we had a great time!
Callie
2016-05-30T00:00:00Z
My husband and I enjoyed Kelly's hospitality and the details she included to make us feel at home.
Angelina
2016-09-09T00:00:00Z
Great stay!
Shelby
2016-10-22T00:00:00Z
We really enjoyed our stay in Kelly's 'Garage' Apartment. The attention to detail was amazing. Breakfast utensils and bagels, muffins cream cheese etc. was provided & we felt very welcome. Would definitely stay again.
Erich
2016-08-05T00:00:00Z
Great place to stay for the price. Kelly left bagels, coffee, juice, etc. which was so nice, along with mini shampoos, conditoners, body wash, etc. Much appreciated. Would recommend
Sherwood
2015-12-31T00:00:00Z
Room Type
Entire home/apt
---
Property Type
Apartment
---
Accommodates
2
---
Bedrooms
Jacksonville, FL, United States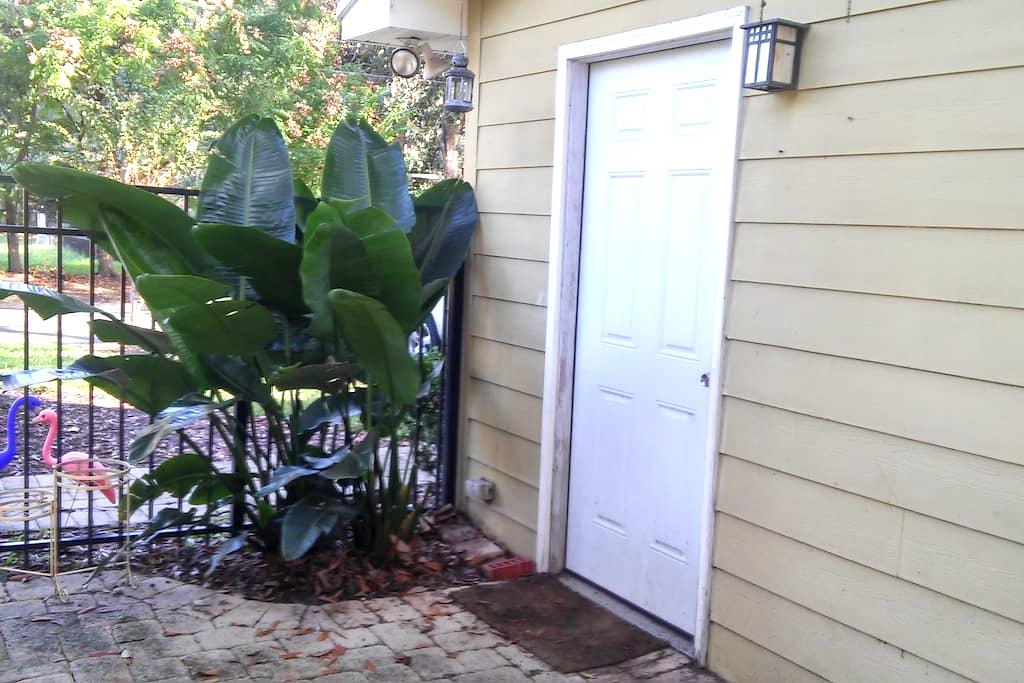 My place is good for couples, solo adventurers, and business travelers.
My Apartment is close to many Restaurants and shopping. Centrally located to have short rides to Downtown and the beach.
Great, central location! Bed is super comfortable as well! I would definitely return if I was in the Jacksonville area.
Debbi
2017-04-08T00:00:00Z
Nice host. A very good deal for the price.
Jorge
2017-03-27T00:00:00Z
Very friendly host and great location
Krista
2017-03-26T00:00:00Z
House owner will check the room with out the permission
Sonni
2017-03-31T00:00:00Z
My boyfriend and I stayed at Markus' one night. Markus has a great place. It was very clean and the bed was comfortable. He has a small dog which is just lovely! We enjoyed ourselves very much and definitly recommend this place.
Isi
2017-03-20T00:00:00Z
Bed was great! We enjoyed staying with Markus and Sandy!
Shardel
2017-03-24T00:00:00Z
Very comfortable room for the value. Markus is a very nice host. Highly recommend!
Christy
2017-03-23T00:00:00Z
I loved it! Had my privacy, and the big bed was sooo comfortable!
Literrius
2017-03-10T00:00:00Z
Room Type
Private room
---
Property Type
Apartment
---
Accommodates
2
---
Bedrooms
Jacksonville, FL, United States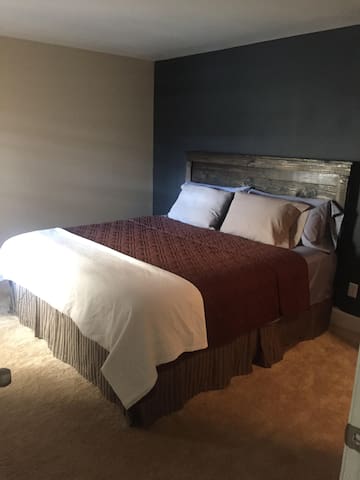 Brand New Queen Bed Sleeps 2, Mini Fridge in Room/Private Bathroom - Shower and Bathtub, Ironing Board with Iron in room, Apple TV (Netflix as well) Complimentary Coffee and two bottle waters in the room/Small dogs accepted under 50 pounds non aggressive for $25.00 per night/Dog Park on Grounds/Pool/Gym and Walking Trail/Very Close to Town Center/Local Beaches and Restaurants close by /Free WIFI available/Closet and Brand New Bedroom Furniture -Top Floor/Gated Community and Free Parking/XBOX 360
Modern and Brand New Bedroom Furniture in the Queen Suite with Private Bathroom/Dog Friendly Environment - See Pricing for more details/Access to Netflix and Apple TV with 55 Inch Flat screen/Close to Town Center Shops/Beaches/Restaurants and Coffee Shops. Private, Quiet and Safe Environment in Gated Community/Gym and Pool Access as well. Great Walking Trail and Doggy Park on the grounds. Free WIFI and complimentary coffee and water/XBOX 360 for Gamers
Resort Style Stay with all the amenities and close to Town Center and Beach areas and great restaurants and bars/Great Access to the freeway and Super Markets very close
Room Type
Private room
---
Property Type
Apartment
---
Accommodates
2
---
Bedrooms
Jacksonville, FL, United States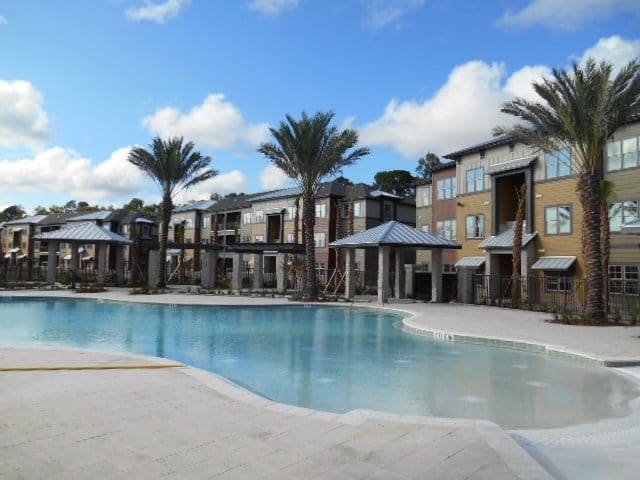 My place is close to parks, public transport, the city center and a really nice shopping district. You'll love my place because of the coziness. My place is good for couples, solo adventurers, business travelers, and families (with kids).
This apartment is comfortable with Queen Sized Beds in each bedroom. The living room has a Flat Screen TV. Full Kitchen includes microwave, full sized oven and sink with granite counters. We want you to relax. So, we put a Keurig in the unit for those that must have coffee to function. We want this place to feel more like a comfortable home then a boring hotel room. Located in the upscale San Marco Neighborhood of Jacksonville, it is an easy and lovely walk to amazing restaurants, boutiques, coffee shops, movie theater, local brewery and the St. Johns River. Free off-street Parking
Come enjoy our favorite neighborhood, San Marco! Explore a place that blends turn of the century architecture with hip boutiques and restaurants. San Marco has an abundance of entertainment including Theater Jacksonville for live shows as well as first run movies at the San Marco Movie Theater. We love to grab a handmade mojito at Sidecar or glass of wine at Grotto and then check out a band at Jack Rabbits. Your family will also love the local parks, coffee houses and toy shops all within walking distance. Don't forget to check out downtown MOSH museum, Cummer Art Gallery and MOCA Jacksonville for a little culture. If you get a sweet tooth check out Sweet Pete's candy factory, it has three floors of divine candy and offers tours and candy making classes every day!
Great location, cozy and spacious. Loved the neighborhood will be back.
Doug
2016-11-10T00:00:00Z
Ambre was very responsive to any questions we had. The place was cozy, large, and just what we needed for a night in Jacksonville. The place was clean and comfortable. We would definitely stay here again!
Amy
2016-12-04T00:00:00Z
Great spot with lots of room.
Chrys
2017-03-24T00:00:00Z
One of the best trips ever
Simon
2016-12-21T00:00:00Z
Great location, nice apartment. Comms was good & fast with Ambre, definitely recommend!
Oskar
2016-10-28T00:00:00Z
Ambre's place is great! 2 bedrooms with really comfortable beds and very spacious living room and dining room. The apartment is big and very well kept. Great heat and cooling system. Checkin was super easy with digital lock. So no need to meet host beforehand or after. Overall was really happy with the stay and definitely recommend this place for anyone looking to be in San Marco. It's 5 mins from downtown. Thanks Ambre!
Joe
2016-12-18T00:00:00Z
Everything was great. Ambre was super welcoming and helpful. Her place is in a ideal location if you want to walk to shops on San Marco, and just a short drive (uber) to Downtown. The amenities like coffee, fresh fruit and Q-tips were a nice addition.
David
2016-08-25T00:00:00Z
This worked out great for our trip. There was plenty of space for us and we felt safe. Definitely better than any of the comparably priced hotels.
Tracy
2017-01-15T00:00:00Z
Room Type
Entire home/apt
---
Property Type
Apartment
---
Accommodates
4
---
Bedrooms
Jacksonville, FL, United States
Our cottage is in the heart of historic Avondale. Avondale is a nationally recognized neighborhood that is on the banks of the St John's River. The cottage less than 2 blocks to many restaurants and shops, but yet is quiet. Within a block there is Boone Park with many trees to shade you.
I enjoyed 4 nice days here! Thank you, Maria and Rob!
K
2017-01-01T00:00:00Z
Great location in the historic Avondale neighborhood surrounded by beautiful parks, landscapes, and houses. Walking distance to shops, restaurants, nightlife. This place was clean, spacious, and had everything we needed. Rob and Maria were very nice hosts responding fast to any questions. Just wish we had more time here.
TJ
2016-12-12T00:00:00Z
Avondale Cottage is a great value, beautifully decorated and very clean. Close to shops, restaurants, the park. I stayed here while I was in town for a conference and it was a lovely haven to come back to! My first airbnb, too, and I was very impressed.
Toni
2016-11-07T00:00:00Z
My host was very hospitable and friendly. The neighborhood was great with many nearby restaurants and fun things to do.
Jimmy
2016-11-13T00:00:00Z
Our stay at Maria's airbnb was outstanding. We appreciate the privacy of having a separate space. Maria and Rick were available to meet our needs. The cottage was very clean, neat, and comfortable. The Avondale location was perfect for walking to restaurants, being near downtown and the marinas. The price is a great value, and we plan to return the next time we visit Jacksonville. We highly recommend this airbnb.
Rita
2016-11-17T00:00:00Z
I could not have asked for a better host or a better place to stay during my time in Jacksonville. John and Maria were excellent and provided me with great information to help me experience the city. The cottage is in a great neighborhood and you can easily walk to shops and resturants which are just a street over. If I ever visit Jacksonville again I would definitely look at the cottage again.
Bryce
2017-03-25T00:00:00Z
DELIGHTFUL!! What a dream of a place...a sweet cottage in a secret garden atmosphere. Maria gave me a good welcome...she and Rick are thoughtful hosts. The cottage was very nice...with everything you need including a kitchen! It was quiet and in a great neighborhood. I could walk to the confence I was attending five blocks away after dark without any fear. Avondale has the nicest small neighborhood feel. This place is a gem...I hated to leave it! Thanks, Maria and Rick, for your sweet hospitality. A great Airbnb experience! It makes me wish I would be visiting Jacksonville again some time! Rick was from my home state of Iowa...I'm sorry you are missing the chill in the air here, Rick! Haha.
Jane
2016-12-03T00:00:00Z
Our host met us as we arrived, offered to help us unload the car, and helped us get acquainted with the area; where to find a grocery store and laundromat. It did not take long to feel right at home in this neighborhood.
Judy
2016-11-02T00:00:00Z
Room Type
Entire home/apt
---
Property Type
Apartment
---
Accommodates
2
---
Bedrooms
Jacksonville, FL, United States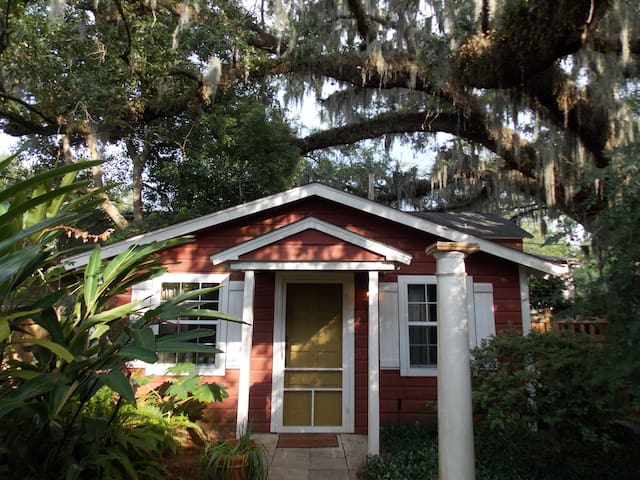 This modern studio apartment in detached garage is a comfortable place to relax and be at home. A moment's walk from bars & restaurants, shops, park, and river in Jacksonville's most desirable neighborhood, Historic Avondale/Riverside. Easily accessible to NAS JAX and downtown.
Newly renovated studio apartment in detached garage with one bedroom, one bathroom, kitchenette, and living space. The bedroom has a queen-sized bed; additionally the couch can sleep one person. - Sheets, towels, and basic toiletries such as soap, shampoo & conditioner are provided. - The Kitchenette is equipped with a cooktop, microwave, toaster oven, half-fridge, dishes, utensils, pots and pans. - French Press and Keurig available for coffee (or if you prefer, a quick trip to our favorite coffee shop, Bold Bean Coffee Roasters is just a mile down the road). - Studio Apt has its own heating and air; guests control temperature. - 40'' Smart TV in living space equipped with Netflix, Hulu, Amazon Prime, and 100+ DVD collection. No regular cable connection available. - Wifi is available. - Driveway parking provided for two vehicles. If you have any questions about this property, please don't hesitate to reach out and send us a message! :)
An excellent place to stay. This studio apt is in the historic area of Avondale, which has been honored by Southern Living Magazine as one of the best neighborhoods in the south. There's a unique, charming feel in the midst of a big city here. Avondale/Riverside boasts an eclectic mix of people, both in age, demographics, and interests. This area is known as the 'happening' part of town, drawing residents from all parts of Jacksonville for its restaurants & nightlife in addition to quaint, historic offerings. The studio apt was remodeled in 2016 and is a perfect place to stay, located one block from popular Boone Park: perfect for morning jogs and afternoon strolls. Boutique shopping and great restaurants are just a short walk around the corner. If you have a car, you are very close to I-95, I-295 and I-10 which will get you anywhere in Jacksonville quickly. Avondale/Riverside is home to 6 parks, the Riverside Arts Market, the Cummer Museum, yoga, lots of micro-breweries, independent coffee and bakery shops, vegan and vegetarian offerings, walking distance to the St. Johns river, and has an historic, independent movie theatre in Riverside. Other popular areas adjacent to the studio apt: - Riverside's Park & King District (restaurants, bars, antique & vintage shops): 3 minutes - Riverside's Five Points (restaurants, bars, shops): 6 minutes - Brooklyn (new retail development with restaurants and shops): 10-12 minutes - NAS Jacksonville: 11 minutes - Downtown and Jags Stadium: 15 minutes - San Marco (popular shops and restaurants): 15 minutes - Jacksonville International Airport: 25 minutes - Beaches: 35 minutes - Ponte Vedra & TPC Sawgrass: 40 minutes - St. Augustine: 1 hour
This place is so darn quaint and cute! It's exactly as the pictures represent and perfect for a couple. We were in JAX visiting a friend so we were gone a lot and ate out most meals. It doesn't have a full kitchen so you won't be making gourmet meals. But it has basic amenities (coffee, mini fridge, microwave-there was also a hot plate and frying pans available) which is all we really needed. The studio is VERY clean (a requirement for me) and nicely renovated. It's EASY walking distance to many restaurants, a liquor store, and boutiques. I'd definitely stay here again and you should too.
Alissa
2016-12-17T00:00:00Z
Very friendly and personable hosts, with attention to detail like points of interest notebook, Keurig coffee, waters, popcorn and snack bars. Cozy and comfortable studio apartment near Avondale section of Jacksonville. Walk to Boone Park or many nearby shops and restaurants. Or drive short distance to many features in the area including Fort Caroline and Timucuan nature reserve. Happy to look for and find this Jacksonville jewel.
Todd & Ann
2017-02-28T00:00:00Z
Erin's place is so cute! Extremely clean and with all the amenities. She also provides a great guidebook with tips for places to eat and see.
Alison
2017-03-04T00:00:00Z
Very enjoyable stay. Thank you very much.
Orlando
2017-01-02T00:00:00Z
Great place to stay, and within walking distance of all the restaurants and shops in Avondale.
Theo
2017-01-26T00:00:00Z
Excellent!
Paula-Raye
2017-01-29T00:00:00Z
Erin's studio is a great place to stay in Avondale! It is clean, pretty and very well equipped with all the necessities! We will absolutely stay there every time we visit the Jacksonville/Avondale area. I highly recommend Erin's studio to anyone who is looking for a place to stay in Avondale!!
Joanne
2016-12-27T00:00:00Z
Erin was a terrific host. We wish we could have stayed more than one night. She made wonderful suggestions for eating out. We enjoyed Avondale. The suite is private, beautiful, and super clean. I hope to return someday!
Julia
2017-03-17T00:00:00Z
Room Type
Entire home/apt
---
Property Type
Apartment
---
Accommodates
2
---
Bedrooms
Jacksonville, FL, United States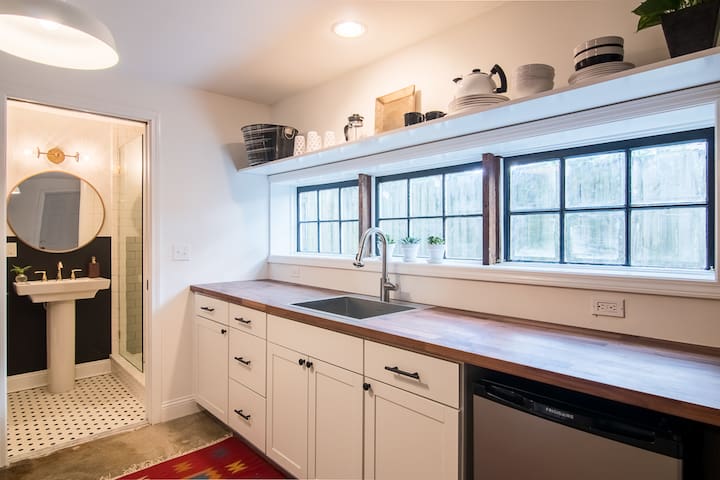 Second Story Apartment located just 15 minutes from downtown, airport, beaches, & I-95, Ideal for tourist & business travelers! In a quiet neighborhood with private drive/parking, Overlooks pool and 12 acres of fields/wetlands *shared pool * Dog Friendly - Pet Fee: $50 per stay - Paid Upon Arrival
This is a truly beautiful and private *guest house*, comfy and just right for your visit to Jacksonville. Sits on 12 acres of land, Some of it protected wetlands. Vast variety of wild life for viewing including Bald Eagles, Ospreys, Egrets, Ibis, Cranes etc. There is the main house as well listed in another listing, for parties larger than 4 or more space. Pool is shared with main house. https://www.airbnb.com/rooms/7692781?preview 15 minutes from the beaches 10 minutes to downtown 5 minutes to I-295 10 minutes to I-95 20 minutes to Airport 15 minutes to Jax Port and Cruise Ships The apartment comes with a kitchenette, a 2 burner stove top/hot plate and a 3.4 cubic foot refrigerator/freezer, toaster, rice cooker/veggie steamer, deep electric skillet, with all needed cooking utensils, pots, pans, coffee maker, dishes, silverware, mugs, glassware, etc. (See photo in listing) A gas grille is also available. See propane policy in house manual Note Abnb does not collect security deposit at booking anymore even though it indicates that. Only collected in amount of damage, if any, after checkout. I have requested for them to update that info hopefully they will soon but this is their policy as of 3\16. This is an FYI
One of the more historic neighborhoods in Jacksonville. Not much new construction. The property is located on 3 acres overlooking 11 acres. It will feel like you are in the country. Very secluded and safe while close to everything.
Medium to low end pool house. We chose because of the pool, but Thanksgiving weather was too cold to use. Interior is outdated, the only t.v. too small that a family could not use. Bedrooms, parking, check in and communication were good.
Michael
2016-11-27T00:00:00Z
This space was great for a short weekend trip. It was nice having a pool steps from our door. Gregory was very friendly and helpful.
Jacob
2016-08-08T00:00:00Z
Greg was great, very personable, he made us feel welcome and asked more than once if we were ok and/or needed anything. We felt right at home. The rental was more than enough, all the comforts of home were provided. We will recommend highly & will come back.
Iraida
2016-09-19T00:00:00Z
Great house, very quiet and nice environment. Greg is a great host. I recommend
Rosário
2016-09-05T00:00:00Z
Love this place! Great location. Great value. Great host.
Fraser
2016-04-30T00:00:00Z
Gregory was a great host. He met me to show me around the pool house and answer any questions I had. The house was just what we needed for a weekend trip.
Kellie
2016-04-03T00:00:00Z
Gregory was a fantastic host! He made us feel very welcomed and the house was wonderful. The listing was accurate. The neighborhood was very safe. I would highly recommend staying here!
Laura
2015-10-10T00:00:00Z
Gregory is an excellent host. He was very prompt in all his communication and answered all my questions. I was at his place during Tropical Storm Hermine and Gregory made sure I was OK. I had my two Corgi girls with me and they also enjoyed their stay. The area is quiet and easy access to Atlantic Blvd and 295. It is so wonderful to have Airbnb hosts like Gregory ! Thanks for making my stay very enjoyable.
Elena
2016-09-03T00:00:00Z
Room Type
Entire home/apt
---
Property Type
Apartment
---
Accommodates
4
---
Bedrooms
Jacksonville, FL, United States
1 room. 1 queen bed. 1 air mattress. access to living room,kitchen, laundry room. Garbage can be set outside door before 8PM S-THR for pickup. Parking is free.
June 1-31 will be open for one master bedroom . July 1-31 you'll have to move to another room if you'd like to stay more than June 1-31. June 1-31 will be a master with own bathroom. July 1-31 will be a smaller room with shared bathroom. Roommates will be there randomly but are very nice and helpful. 10 minutes from the beach and 5 from UNF! Walmart is right down the street and town center for shopping is 5 minutes away also. Great location !
Room Type
Private room
---
Property Type
Apartment
---
Accommodates
2
---
Bedrooms
Jacksonville, FL, United States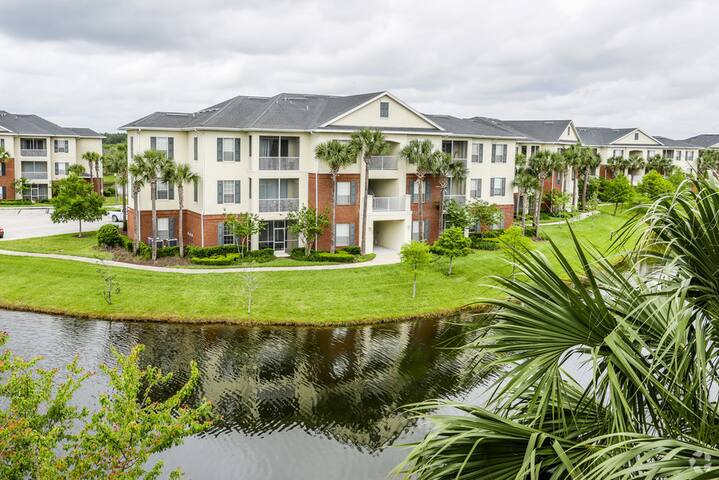 My clean and comfortable 2 bedrooms and 2 full bathrooms are available on Airbnb. 20 minutes to Jacksonville beach. 5 minutes to Towncenter. Most safe and convenient area in Jacksonville. Washer/dryer/basic cooking equipment are included. Wifi/SmartTV/Xbox are also provided.
Awesome place
Tyrone
2017-03-20T00:00:00Z
The apartment itself is great, however this place has never been cleaned before. There was hair and dust piled up in both bathroom corners, the master had a filthy tub/shower that has not been cleaned in years, mildewy shower curtains and the kitchen was disgusting too. The microwave was filthy, the sink...filthy. You get the idea. They also provided zero amenities except toilet paper. No coffee or anything, heck, not even a coffee pot. (A hot water carafe still had water in it, and it smelled.) Xinbei, you are very sweet, however you can not run a rental business like this.
Craig
2017-03-22T00:00:00Z
Overall it was a pleasant stay
Chris
2017-03-19T00:00:00Z
Room Type
Entire home/apt
---
Property Type
Apartment
---
Accommodates
4
---
Bedrooms
Jacksonville, FL, United States
This lovely studio is large and inviting. Located in South Jacksonville and within walking distance to restaurants, grocery shopping and local nightlife. Quiet surroundings, off street parking, small pond and private entrance and patio with hot-tub. The entire property is safely monitored with video cameras at all entrances.
This apartment is available for short-term travelers or long-term/home office use. There are two additional units on the property, all with private entrances and fully furnished rooms and kitchens.
The neighborhood is all businesses. This property is the only residential building on the street. It is located immediately next door to a small local pub on one side and a Fifth Third Bank on the other.
great place. will be back.
Tina
2017-04-02T00:00:00Z
Room Type
Entire home/apt
---
Property Type
Apartment
---
Accommodates
2
---
Bedrooms
Jacksonville, FL, United States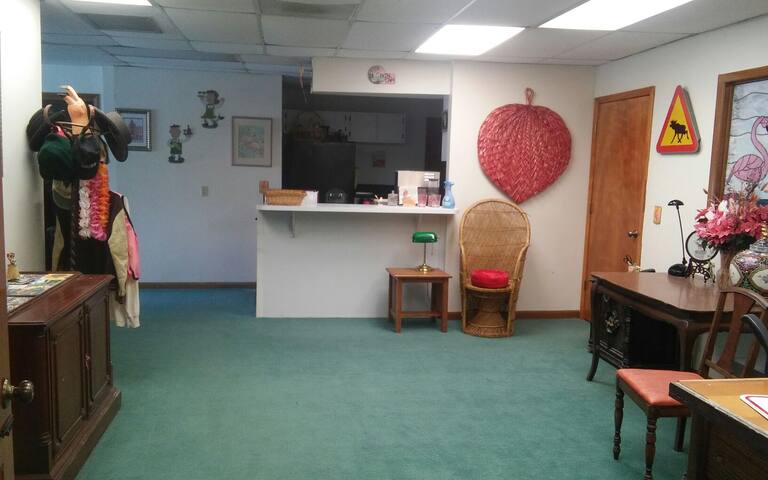 1

–

18

of

120 Apartment Rentals
Enter dates to see full pricing. Additional fees apply. Taxes may be added.