Annex at the back of the garden. 10 sqm. 3/4 bed. Extra bed on the floor. Elradiator and power hospitalized. Bathroom in utility room near the garden door (we use the other bathroom while you're here).
Room Type
Entire home/apt
---
Property Type
In-law
---
Accommodates
2
---
Bedrooms
Rudkøbing, Denmark
Beautiful old house on the island Strynø in the Argipelago. 4 bedrooms, beautiful garden with apple trees and pear trees.
Beautiful old house set on the small island Strynø in the Archipelago "Det Sydfynske Øhav" (URL HIDDEN)
On Stryno you will find a grocery store where you can buy everything you need for your stay: Fresh fruit and vegetables, dairy products, fresh and frozen meat, a good selection of wine and beers and a number of vegetarian products. You will in most cases be able to chose between an organic product and a more inexpensive product. There are also a few places where you can go out for lunch or dinner. «Strynø Gl Mejeri» has a number of holiday appartements, a cosy restaurant and its own micro brewery. The 2015 season is kicked off on Saturday 28 March with «Beer and Burrito» launching this year's new beer. Strynsk Forårsale (Strynøs Spring Ale). Booking in advance is recommended for this event. (URL HIDDEN) Strynø Kro (Strynø Inn) Situated right in the middle of the island Strynø Kro serves good food at reasonable prices. (URL HIDDEN) Strynø Gårdsbutik Five hundred meters from the harbour on your way to the centre of the village you will find this charming little place: An organic fram with sheep and pigs with its own shop where you can buy all sorts of quality products, including the farm's own organic meat products, wool, knitting products and a wide variety of the island's own arts and craft products. Along with delicious ice cream and chocolades, wine and beer.
We had a really nice stay at the lovely island stryno. It's like you are back 100 years ago. There's no rush at all, only one shop and really nice people. The people who live on the island held a flea market everyday, so that was nice for the boys, they bought some nice old toys. The boys were really good in crab catching, it was fun! The house of sara was one I would like to own one day. A beautiful big old house, with a nice big garden. The boys were really happy to have a tv room, play room and a sleeping room. There were a lot of interesting English written books, so always something to do! Keep in mind that the ferry will cost if you want to go to the supermarket in rudkobing. Best to do the shopping before you go to the island. You can rent kayaks at the island, also nice to do a boat trip, we saw some seals! It was great to stay there for a week, I was a little bit afraid we would get bored, but the opposite was true, I wanted to stay for an other week! It's a beatifull place to relax from the busy crowded world we live in! Thank you sara for the beautiful place.
Fleur
2015-08-08T00:00:00Z
Vi havde en dejlig ferie på Strynø, Sara´s hus lå centralt på øen og vi kommer meget gerne igen. Huset er hyggeligt med mange rum, og var perfekt til os med 2 børn. Beskrivelsen af huset og øen var en god hjælp for os og Sara har været super god at tale med inden vi ankom. Strynø er en lille ø med mange faciliteter og aktiviteter, her er virkelig gode indkøbs muligheder. Vi glæder os til at komme tilbage
Magnus Sort
2015-07-27T00:00:00Z
Sara oli loistava ja huomaavainen emäntä ja vastasi kaikkiin kysymyksiin nopeasti ja informatiivisesti. Koska tulimme perille Strynön saarelle pääsiäismaanantaina ja kauppa oli kiinni, Sara oli varustanut ruokaa jääkaappiin. Saran talo oli tilava ja mukava. Meitä oli kolme ystävystä ja saimme jokainen oman huoneen. Nautimme talossa asumisesta ja vietimme saarella ihania kevätpäiviä.
Sirpa
2015-04-13T00:00:00Z
Skøn bolig i Sydfynsk Ø-idyl. Vi nød opholdet i dette rare gæstfri hus, der indbyder til afslapning. Har du brug for et inspirerende refugium, så er du kommet til det rette sted. En imponerende bogsamling, der er rodet på den fede måde, bidrager til at sætte rammerne for et meget autentisk miljø.
Jan
2015-08-17T00:00:00Z
Min familie og jeg har haft en hyggelig ferie på Strynø
Ronni
2015-07-19T00:00:00Z
Saras fine gamle mejeribestyrerbolig på Strynø var et skønt efterårsferiesmut væk fra hverdagens stress og jag. Kommunikationen var perfekt og Sara var meget hjælpsom og sød til at komme med gode råd og hjælp der kunne optimere vores ophold. Jeg vil anbefale alle der ønsker at opleve autentisk dansk ø-idyl at booke denne bolig - hvad end du leder efter en romantisk getaway eller hyggelige dage med familien.
Jakob
2016-10-23T00:00:00Z
Vi havde en dejlig uges tid i Saras smukke hus på Strynø. Huset var rent, indbydende og Sara havde skrevet en fin velkomst og lagt noget infomateriale om lokalområdet, der gjorde, at vi følte os ekstra velkomne. Der var god plads og de mange bøger i hjemmet gjorde, at vi fik lyst til at læse en masse og bare slappe af. Huset var langt bedre og rarere end vi havde forstillet os og beliggenheden midt i downtown Strynø by gjorde det hele en smule nemmere med to børn, der nød at kunne gå frit på hele øen Vi håber at kunne gentage opholdet.
Trine Ambrosius
2015-07-12T00:00:00Z
Vi havde nogle gode dage i Saras hyggelige gamle hus. Huset var rent og rydeligt og uden mangler. Sara var hurtig til at afhjælpe et startproblem med internetadgangen. Desuden var hun fleksibel med tidspunkt for afrejse. Jeg er fuldt tilfreds med opholdet.
Johan
2014-10-17T00:00:00Z
Room Type
Entire home/apt
---
Property Type
House
---
Accommodates
6
---
Bedrooms
Rudkobing, Denmark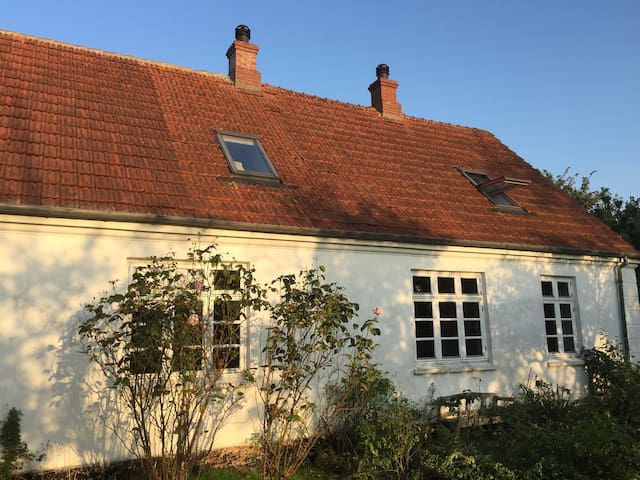 Get away from it all and relax in our 7-room house on the remote island of Strynø (population 220). No internet, no TV, no advertising, no traffic and no crime. Get inspired. Please send us a note inquiring about availability before trying to book.
Originally the island's shop, our family house now includes a modern kitchen and bathroom, plus three sleeping rooms. 2 night minimum stay. Maximum of 6 people.
Being so remote, everybody on the island knows each other. There is no crime (not even a uniformed policeman). Almost everybody speaks English and there is a large number of foreigners resident on the island. The Smakke Centre (a 5 minute walk away) provides canoes, kayaks and sailing boats for hire and offers lessons for beginners to explore the beautifully calm waters of the surrounding Baltic.
We really enjoyed our stay at Neil and Signe`s house on the island of Stryno. It is such a lovely and peaceful place. We bought fresh eggs and meat as well as vegetables and fruit from the local farmers. Our kids loved to visit all the animals and our son had the perfect place to learn how to ride the bicycle. The big garden with the swing, the playhouse and the tree house also was a great place for the kids. Sometimes both just disappeared upstairs and got lost in the big collection of toys they found there. Neil and Signe were really nice and always helpful. They made us feel very welcome at their place. We hope to come back some day…
Bernadette
2016-08-28T00:00:00Z
We spent 11 great days in Neil and Signes wonderfull house at strynø . The house is big, spacious and cosy and is a perfect base for families. A lot of toys, a great garden and in the very center of this small friendly Island.
Lone
2015-07-30T00:00:00Z
We spent a very nice week at the island house, which is spacious and comfortable. Really good place to stay with small children (kids' necessities, toys and books available) Lovely small and quiet island. Contact with Neil and Signe was very helpful and made us feel welcome.
Lucia
2014-08-17T00:00:00Z
Room Type
Entire home/apt
---
Property Type
House
---
Accommodates
6
---
Bedrooms
Strynø By, Denmark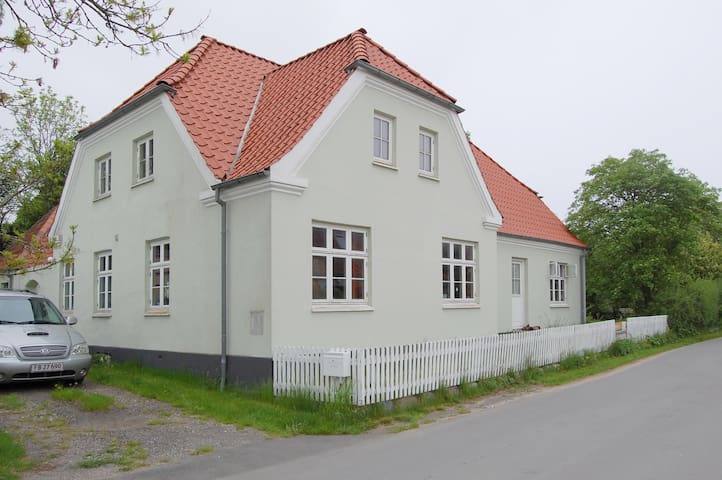 Magnificent views of the archipelago against Tåsinge, Strynø and Siø with the most beautiful sunsets. Large open-plan room on the 1st floor of the house. There are double bed and wardrobe. There is a dining area with a kettle, toaster and fridge. In addition, instant coffee and tea available. Television with Danish program. Bathroom on the ground floor. Access to enclosed garden, where there would be smoked. 200 m to Øcafeen, or to the town's main street with several interesting shops and small cafes.
If you are a family of four people there is a little extra room on the floor with two single beds that can be ordered along with the great room. It costs kr. 200 extra.
Havet er lige uden for døren. Smukt naturområde med få minutters gang til skoven. Et kvarters gang gennem et smukt naturområde, hvor der om sommeren er Langelands festival og man står i Rudkøbings hovedgade. Kun et stenkast herfra ligger Badeanstalten med badebro til fri afbenyttelse.
A wonderful place to stay and watch the water and sunset!
Thomas
2016-06-12T00:00:00Z
Our stay here was just perfect! It was so nice just sitting and looking at the view that we didn't want to leave the apartment! Karin was a very kind and hospitable host and everything you needed was provided- including a lovely breakfast. The room and area for guests is quiet separate to Karin's living quarters on the ground floor so you have a lot of privacy. We really enjoyed our two nights here and can highly recommend Karin's place.
Kate
2016-08-20T00:00:00Z
We loved our short stay at this beautiful home perched right on the seaside - it's exactly as described and even nicer bc Karin is so warm, helpful and kind. There's a nice little walk you can make from the beach and around town into a small forest. I only wish we had more time in Langeland! Thanks again and do hope to come back again one day and wake up to such beautiful views.
Yiga
2016-09-12T00:00:00Z
Beautiful apartment with great view. We were welcomed very friendly by Karin, the room and bathroom were perfectly clean and we enjoyed a tasty breakfast in the morning. We would definitely recommend this place.
Noortje
2016-08-05T00:00:00Z
Vi følte os meget velkommen, super velkomst, alt rent og pænt. Skønt værelse med alt hvad man skulle bruge. Fik morgen mad ud over det sædvanlige. Takker for et virkelig skønt ophold. MVH Hilsen Alf og Gitte fra Aalborg
Alf Harald
2016-07-25T00:00:00Z
Perfekt til 2 personer. Fantastisk udsigt.
Anders
2016-11-20T00:00:00Z
Karin var meget imødekommende og hjælpsom. Stedet var hyggeligt og med en fantastisk udsigt. Vi tog en morgendukkert og så solnedgang ud over havet lige uden for vores hoveddør! Det var bestemt et sted vi gerne kommer igen!
Ida
2016-08-28T00:00:00Z
Et dejlig sted at være en rigtig sød vært som gerne ville fortælle om området og give gode tips om hvad der var at se af seværdigheder. Absolut et sted som vi gerne vil besøge igen og anbefale til andre.
Kirsa
2016-07-22T00:00:00Z
Room Type
Private room
---
Property Type
Townhouse
---
Accommodates
2
---
Bedrooms
Rudkøbing, Denmark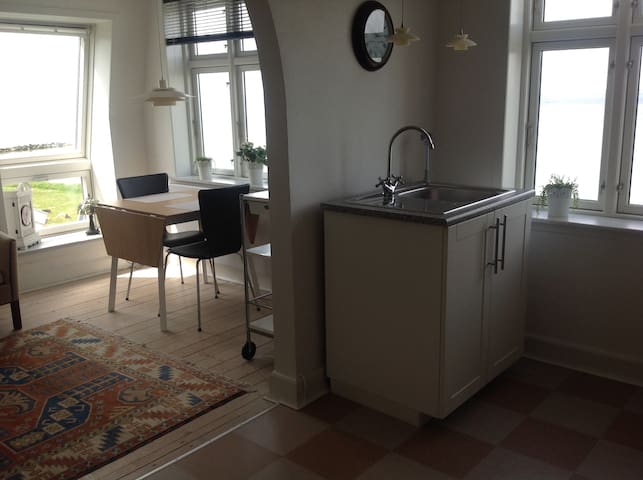 Big apartment 120 m2, a building worthy of preservation, with lots of charm and beauty . Undisturbed 30 m2 large terrace with grill. Large bright rooms. Forest on one side, the city on the other side and the beach to the third . (URL HIDDEN)
Big apartment in a very nice, original old house. Lots of space and ligth. Big undisturbed patio with an electrical Weber grill. Only 500 m to beach. Pure nature out the backdoor and city when you go out the frontdoor.
Rudkøbing is a small city with everything you need and lots of possibilities. Drive on bicycle around the island - lots of attractions to visit. Go windsurfing to Ristinge or Bagenkop is another possibility. Visit the local tourist office - located close to the apartment, and they will be glad to help you see a lot of oppotunities. And so will the landlord :O) Parkingspace is behind the house.
We loved to stay at the nicest house! It is a very stylish, spacious, well equipped and clean flat. Susanne is a very nice host. She's an artist and there are many beautiful paintings of her in the appartement. Rudkøbing is a nice little city and the island Langeland has a lot to offer. We recommend the nicest house to everyone!
Ilona
2016-07-03T00:00:00Z
Susanne was very helpful, and provided us with excellent information about the city, sites and other practical information. The location of the house is perfect - in the very center of the city. Highly recommended.
Jan
2015-08-30T00:00:00Z
Susannes place is just beautiful, cosy and perfect for a relaxing vacation in Denmark. My family and I would always choose again this lovely apartment with even more lovely Susanne and husband as landlords. Thank you so much for this experience!
Anne
2016-06-06T00:00:00Z
Susannes flat is really cosy and well situated in the main shopping street. We really loved the big terrace! Susanne and Birger was extremely kind and told a lot about the area and had a lot of suggestions about what to see and where to eat during our stay.
Sofie & Rasmus
2016-07-30T00:00:00Z
It was very nice at Susannes house. The house is huge and beautiful furnished. Nothing to miss. The location is perfect both: in the heart of Rudkobing and close to the beach and nature on Langeland. Communication was also very pleasent throuout the whole stay - we'd love to come back!
Jannik
2015-08-02T00:00:00Z
Susannes Wohnung ist toll, sehr stilvoll eingerichtet und mit allem ausgestattet, was man braucht. Wir haben uns sehr wohl gefuehlt und die Insel ist wunderschoen und noch dazu sehr entspannt... Wir kommen sehr gerne wieder!!!
Peggy
2016-08-07T00:00:00Z
Susanne ist eine sehr gute Gastgeberin, der Kontakt mit ihr imVorfeld und währenddessen war problemlos und bei unserer Ankunft und während unserem Aufenthalt hat sie uns gute Tipps gegeben, was man auf Langeland unternehmen kann. Wir waren zu viert in ihrem Apartment untergebracht und die Bilder zeigen genau das, was man nachher auffindet: eine schöne helle Wohnung mit sehr viel Platz, einer tollen Terrasse und allem was man benötigt. Wir haben uns gleich sehr wohl gefühlt und ich kann diese Unterkunft nur weiterempfehlen. Langeland ist eine kleine, eher ruhige Insel, auf der man schöne Spaziergänge machen kann, am Strand liegen kann und eher einen Erholungsurlaub macht-für uns genau das Richtige. Liebe Susanne, vielen Dank für deine Gastfreundschaft und auf ein baldiges Wiedersehen!
Margrit
2015-08-07T00:00:00Z
Die Wohnung und Susannes Unternehmungstipps waren wirklich toll! Die Wohnung ist groß und hat viel Charme durch die gelungene Kombination von Susannes Inneneinrichtung mit eigenen Kunstwerken und so einem schönen alten Haus. Wir würden jederzeit wieder dort Urlaub machen!
Annika
2016-08-13T00:00:00Z
Room Type
Entire home/apt
---
Property Type
Townhouse
---
Accommodates
2
---
Bedrooms
Rudkøbing, Denmark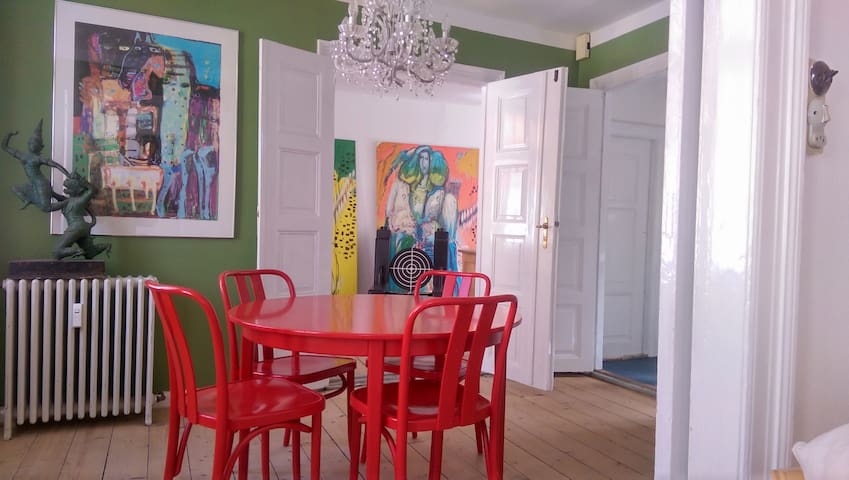 'Hyggelig' holiday accommodation totally renovated in 2015 with floor-heated tiled floors. This is a fully self contained guest apartment occupying one of four 'chains' of the old farm. The apartment is arranged with a kitchen including all amenities. There is a beautiful view of the sea to Long Island from the garden, and the apartment is 750 metres from the coast where there is a small idyllic harbour. The farm is situated in stunning nature - especially good for wildlife and bird-watching.
Bedding is provided along with towels and face-cloths, toilet paper and soap, tea and coffee. There will be tea towels and dish cloths in the kitchen. If you have any other request please let us know before you arrive.
Around Tåsinge lies hundreds of small islands. It is called the South Fyn archipelago. This has a world of small societies with idyllic settings. There is both the sense of holiday and lots to offer - whether it is from the streets with thatch roofed houses, or the very well equipped nearby towns of Svendborg and Rudkøbing nearby. Tåsinge is ideal if you need to get away to relax and enjoy nature. It is also a unique place for cyclists but there are also many who will sail to this island. There are ferry routes going between many of the islands such as Æro, Lyø, Avernakø or Drejø. Everywhere you will find cosy harbours with a relaxed atmosphere. You can also stroll along 'Øhavsstien' which is one of the longest walking routes in Denmark. This route will take you through some unique nature areas, small towns and past impressive manor houses. A must see when on Tåsinge is Valdemar Slot, which also has a restaurant. You are situated a 15 minute drive from Svendborg, and 10 minutes from Rudkøbing.
The apartment is super well equipped and the pictures can't even keep up with the furnishing of the rooms as they are absoultely gourgeous. It is sited in a very quiet area but if that is what you are looking for than it is a perfect choice. Lise is a very kind and communicative host and will help you with any questions you might have. Really enjoyed our stay and would gladly come again!
Jan
2017-03-30T00:00:00Z
Room Type
Entire home/apt
---
Property Type
Serviced apartment
---
Accommodates
2
---
Bedrooms
Svendborg, Denmark
Everything you need for a peaceful getaway: Sea view, fully equipped modern farm style kitchen, sauna, as well as plenty of room inside and out. The spacious house is perfect for the large family, or one or more couples. The house, garden and terrace are bathed in afternoon sun, and the BBQ-area flows conveniently off the kitchen. Among others, the surroundings offer one of Denmark's best beaches (Ristinge), hills, open farmland and a nice organic market (Skovsgaard MadMarked).
Room Type
Entire home/apt
---
Property Type
Cabin
---
Accommodates
7
---
Bedrooms
Humble, Denmark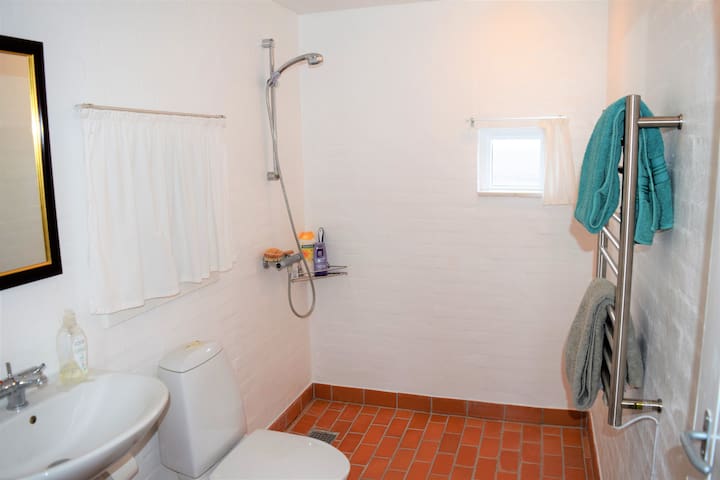 Cosy room in light basement, decorated in period style with dining table. Double bed with room for an extra bed. Private entrance and shared one bathroom. Access to enclosed garden. The property is centrally located in Rudkøbing, close to nature and beach. Jump on the island-sea path almost on the doorstep and follow it south, or hop on the ferry to Strynø and experience the tranquility propagate as soon as you arrive.
Cosy room with small dining area. Large bed with good duvets and pillows. Peaceful neighborhood, except for the weeks when there is Langeland Festival, since we are neighbors to the festival site.
160 m to the beach and bathhouse. Lovely natural area with pleasant walks. Rudkøbing is a nice town with all shops plus cafes and restaurants. Tummelumsen and Nandes are good eating places. There is a possibility of many great experiences throughout Langeland. See more here (URL HIDDEN)
We had a nice time in the house Lotte! The place is quiet, comfortable and clean. The house is a few blocks from downtown on foot. Lotte is lovely and helpful. Thanks again.
Florian
2016-04-29T00:00:00Z
We spent there only a night. Lotte wasn't home at our arrival but she left us the key so that we could enter. The house is in a really amazing place near the beach. In the evening we had a pleasant evening with her and she offered us a glas of wine. The room was cozy and spacious. We recommend this Guest!!!!
Andrea
2016-08-29T00:00:00Z
We stayed for 1 night and wished it had been more. Lotte is the perfect host, warm welcome and a beautiful house and garden. Lotte moved her car so we could put bikes under cover and made us coffee. The room was spotless and so was the shared bathroom, many little extras showed how Lotte really cared about her guests. A superb BnB that is a reflection of Lotte, calm, friendly and relaxing. Even a friendly cat, Mr Fiddlesticks, came in to say hello. Mange tak Lotte
John
2016-05-16T00:00:00Z
Udemærket ophold.
Peter
2016-08-22T00:00:00Z
Vi havde en enkelt overnatning hos Lotte, vi blev modtaget, som var vi en del af familien og følte os rigtig godt tilpas i de hyggelige omgivelser. Kan varmt anbefale at bo hos Lotte. Vi kommer helt sikkert forbi Lotte, næste gang vejen går forbi Langeland
Tobias
2016-08-03T00:00:00Z
Vi har haft en enkelt luksuriøs overnatning hos Lotte. Alt var tip top, dejligt værelse, virkelig komfortabel seng og dyner. Rigtig god service fra Lotte i det hele taget. Vi kommer med garanti tilbage, selvom vi bor tæt på er set luksus at komme lidt hjemmefra.
Rikke
2016-12-03T00:00:00Z
Man bor godt hos Lotte. Dejligt værelse med god stemning og fin adgang til skønt badeværelse. Det føles næsten som om man har hele kælderen for sig selv. Ligger tæt på både by, hav og skøn natur. Kan varmt anbefales.
Line
2016-10-20T00:00:00Z
Room Type
Private room
---
Property Type
Bed & Breakfast
---
Accommodates
2
---
Bedrooms
Rudkøbing, Denmark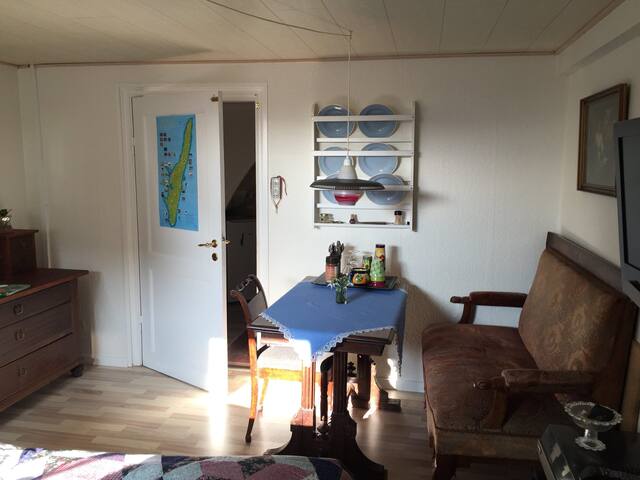 My home lays in walking distance to the beach, harbor and town center. You will love my home because of the location, decor and enclosed patio with sunlight all day. My accommodation is good for couples and families (with small children).
Room Type
Entire home/apt
---
Property Type
Townhouse
---
Accommodates
4
---
Bedrooms
Rudkøbing, Denmark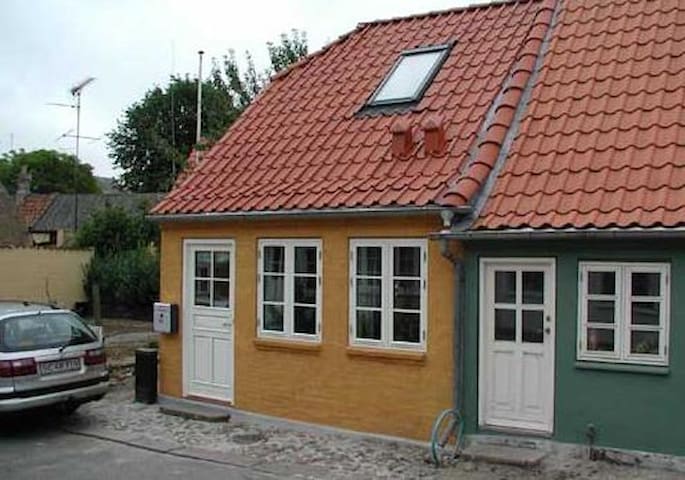 Our small, cozy town house is the setting for some wonderful days on Langeland. You live right in the middle of the old town of Rudkøbing - with beach and harbor at the end of the road. Rudkøbing has many fine shops and Langeland many experiences that await you!
Our small town house is from 1870 and only 52 square meters - on two levels. The ground floor: entrance / walk, kitchen, living room and Back entrance with access to the backyard (10 square meters). 1st floor: bedroom with sofa bed 140 x 200 m, two small rooms each with a bed, toilet / bathroom. The bathroom is very small, so you bathe "over the sink" as in an old apartment.
Cozy little house in one of the most beautiful streets of Rudkøbing. Langeland is a great place to do easy bike tour through fields and forests. There's a very nice "Badeanstalt" where we went swimming in the sea every day. Tine gave us a lot of good recommendations in advance.
Sibylle + Fabian
2016-09-13T00:00:00Z
We had a fantastic holliday in Langeland. The house is very charming, clean, everthing well organized, a house with a heart.
joke
2016-08-10T00:00:00Z
Gemütliches kleines Stadthaus. Wir haben uns wohlgefühlt und wurden gut durch das Haus geführt und hatten sogar Fahrräder. Im Großen uns Ganzen hat es uns an nichts gemangelt.
Hauke
2016-08-15T00:00:00Z
La casetta di Tine è adorabile! Una piccola casetta tenuta come un gioiellino in vero stile danese. Sembra nel viverla di immergersi in un altro mondo, fantastica! Casetta anche pienamente funzionale e perfettamente pulita. Comunicazioni con Tine sempre veloci. È stata molto cortese, al nostro arrivo ci aveva preparato i dépliant esattamente di tutto ciò che avevo scritto che volevamo visitare! Anche i nostri figli sono stati entusiasti della casa in particolare delle piccole adorabili camerette bianche!
Fausto
2015-08-10T00:00:00Z
Tine var en rigtig god udlejer som var nem at kommunikere med og også svært hjælpsom. Huset ligger perfekt i centrum af byen og er rigtig hyggeligt. Vi havde et par dejlige dage med vores børn og kommer meget gerne igen. Kan klart anbefales.
Jens Kristian
2015-07-20T00:00:00Z
Cé logement est propre, agréable à vivre, non bruyant , bien équipé et bien chauffe'. Tine a tout ce qu'il faut pour cuisiner au niveau appareils et ustensiles, et c'est vraiment comme à la maison ! Environnement calme et pittoresque! Un séjour à recommander!
Christian
2017-04-08T00:00:00Z
Vi er en familie på 2 voksne og et lille barn. Huset var som beskrevet, småt men godt. Meget rent og ryddeligt, og der var alle de ting vi skulle bruge. Alt i alt en god oplevelse.
Anne
2016-08-07T00:00:00Z
Det har været et skønt ophold. Fantastisk lille byhus med tæt til byen og indkøb og vand. Vi har virkelig slappet og stresset helt af her. Vi vil gerne give 10 stjerner ☺️
Annemette
2016-10-23T00:00:00Z
Room Type
Entire home/apt
---
Property Type
House
---
Accommodates
4
---
Bedrooms
Rudkøbing, Denmark
villa,, from 1800, but restored to nice standard, 120 m2, 4 rooms, kitchen and bath, the island size 6 km2, 200 inhabitants, 2 restaurants, one shop, with washing maschine, harbour, ferry to langeland 5 times a day. beautiful island, lovely in summertime.
Room Type
Private room
---
Property Type
Island
---
Accommodates
5
---
Bedrooms
Rudkobing, Syddanmark, Denmark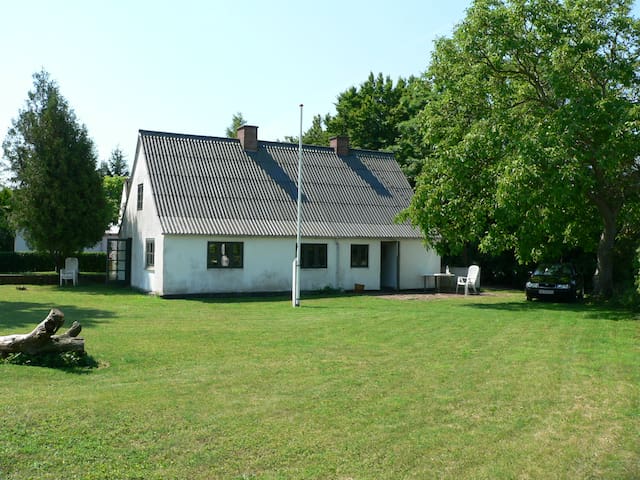 Min bolig lægger tæt på restauranter og spisesteder, stranden, offentlig transport, natteliv og familievenlige aktiviteter. Du vil elske min bolig på grund af placeringen, det udendørs område og nabolaget. Min bolig er god til par, soleeventyrere og familier (med børn).
Room Type
Entire home/apt
---
Property Type
Townhouse
---
Accommodates
4
---
Bedrooms
Rudkøbing, Denmark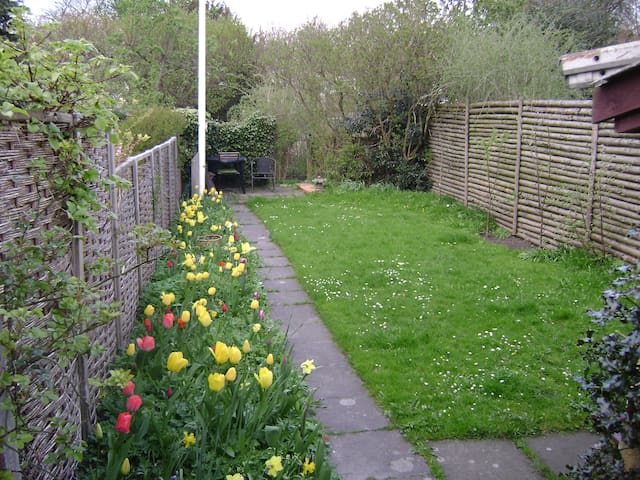 My home down near the apartment in the middle of Rudkoebing / Rudkøbing center on Langeland with a few meters to the pedestrian zone, restaurants, beach, attractions. Shops are everywhere. Large enclosed garden with barbecue area. The property is good for couples and families with or without children.
The host canceled this reservation 149 days before arrival. This is an automated posting.
Mette
2017-02-25T00:00:00Z
Room Type
Entire home/apt
---
Property Type
Apartment
---
Accommodates
6
---
Bedrooms
Rudkøbing, Denmark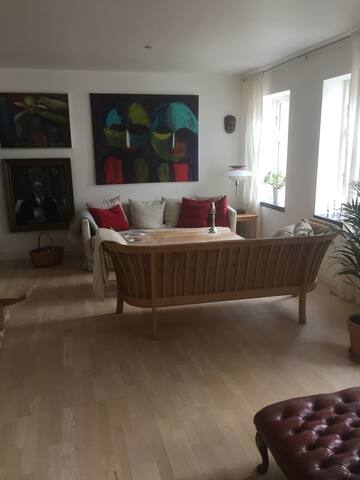 The house is an old charming town house close to the harbor, the beach, the pedestrian and shopping facilities. The house oozes atmosphere and there is ample opportunity for relaxation, biking and experiences in the Ærø nature.
The house is an old, charming, low-ceilinged town house in Teglgade. It is decorated with local flea market finds and exudes peace and tranquility. There is both a small kitchen for about 4 pers. And a larger dining room with space for about 10 pers. There is room for 5 guests sleeping inside. There is also a small guest house with bunk beds that can be used in summer.
Teglgade which the house is located in an old cozy street that, in summer, is filled with beautiful hollyhocks. It winds down towards the harbor, steeped in life. In the house there will be a welcome folder with good ideas for excursions, shopping and restaurants, etc.
I want to live in this house!
Marc
2016-11-07T00:00:00Z
We had a wonderful time at Jesper's cosy house in Marstal. All was tiny and clean and above all very tasteful. We felt very welcome and we missed nothing! The little town Marstal is beautiful and has a wonderful beach. It has little stores and a supermarket just around the corner, which makes life very comfortable. Ærø is gorgeous and we hope to be back!
Carolin
2016-08-21T00:00:00Z
Jesper was communicative and the place was simply beautiful and cleen. The high quality interior and great carpentry work of the house is simply fascinating. I loved the stereo and kitchen also. Also from a design perspective the house gives proof of great taste. At most I enjoyed the feeling of a home. Also the place is a great example of making a small place functional for a group of up to 6 with a huge dining table, many beds and garden. Thanks Jesper! I wish many people will have a chance to enjoy a stay in your place.
Julius
2016-01-06T00:00:00Z
The (historic, I guess) house is very nice, cosy & beautiful! It's beautiful to stay in, and the village itself is an awesome and calmed down place (at least in winter time, in Summer, it's probably way more crowded). Communication with Jesper was very good, his English is great. Even though we didn't meet him in person, he seems to be a very nice guy. There were 2 bottles of local beer as a welcome present – very nice (and beer isn't cheap in Denmark ;–)). The house is very well equipped. There's no WiFi, but we knew that before, so it was okay – if you want to stay longer, it can make sense to get a Danish SIM Card, maybe. All beds are comfy to sleep, and you can park your car nearby (= 1 minute by foot) on the parking place of one of the islands nicest supermarkets. There's only one little downside: The ground level is VERY narrow as it is an historic building, so it's not the best place to stay in for tall people like myself (2 m). The other 3 in our group had no problems with that. ;–) I really would recommend to stay in Jespers charming house – it's been a great experience! Thanks, Jesper!
Sebastian
2015-12-03T00:00:00Z
Great host with fast response times. Really nice place in a cosy town. Everything you need is there. Perfect fora short stay or relaxed vacation. We really enjoyed it there. Jesper even has a high chair and some toys for the little ones.
Fabian
2016-11-01T00:00:00Z
Jesper and his family have a lovely little house in a very nice and quiet street in Marstal. We stayed there with our two daughters in August and enjoyed the relaxed atmosphere. Since we were not too lucky with the weather we really appreciated the way the patio is part-sheltered, which meant that we were able to stay outside in spite of the odd rain shower. We can highly recommend Jesper's house, although people taller than 175 cm will need a couple of days to adjust to the rather low ceilings.
Martin
2016-08-14T00:00:00Z
Our stay was well-organised, nothing to complain about
Jan
2016-04-05T00:00:00Z
Communication with Jesper was easy. The apartment is situated at a fantastic location near the bus stop and a supermarket. Note that the ceiling is rather low so it might not be suitable for those above 1.9m. Marstal is beautiful and locals are friendly. The apartment is not equipped with WiFi which has its pros and cons.
Goh
2016-06-08T00:00:00Z
Room Type
Entire home/apt
---
Property Type
House
---
Accommodates
5
---
Bedrooms
Marstal, Denmark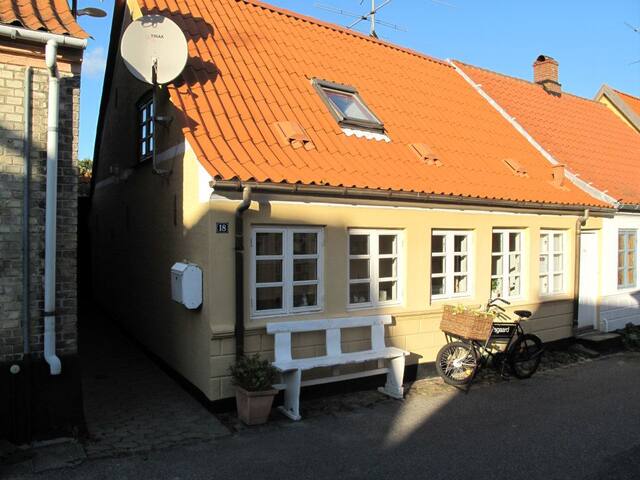 Cozy room (20 m2) with large double bed and private entrance. Located in a charming wooden house with access to garden and terrace - breakfast included in the price. Extra bed on the floor can be established for one or two children!
The house is on Skovbakken 8, attached to a small forest, rural and yet in Rudkøbing, just 500 meters from shopping and approximately 1 km from the water.
The house is located in the outer edges of the city, about 500 meters from downtown and about 1 km from the beach and harbor.
This is without any kind of reservations the best bed-and-breakfast experience I've ever had. Pia has the warmest heart imaginable, A cozy and Will coming house and a wonderful bed. Warmly recommended
Steen
2017-03-07T00:00:00Z
Pia is a great host. She has provided us with everything we needed and we were feeling very comfortable. Great breakfast and interesting discussion were included and completed our enjoyable stay. Very cosy apartment and the room. Nice location.
Nikita
2016-06-18T00:00:00Z
My stay at Pia's place was simply amazing! She has been probably and until now, my best host. You can really say when a host is taking car of his/her place and when that's not the case. The little and cozy house in the green of Pia, is very nice and well furnished. Like a little and adorned boat resting peacefully in a pretty green oasis. The kitchen has got most of the stuff you may need, if you want to cook by yourself. The bedroom has got a nice, big and comfortable double sized bed and has plenty of space for all the stuff you may carry and even though it is underground, you wont miss the light, thanks to the windows to both sides. The garden that Pia is slowly and patiently growing is very pleasant and the little balcony, just outside the kitchen, it's one of the best places where you can enjoy its view, it's life and it's crannies. Personally I felt quickly home. The place was clean, it didn't smell neither like dirtiness, nor like the use of too many chemical products, it just smelt pretty natural itself. The house was cozy and furnished but without the feeling like the stuff is getting in your way. And a special note goes to Pia herself, she is very kind of helpful, she tried to help me in any way possible, she showed really to be interested in me and my motivation for the trip and not only. We had many interesting and deeper talks, while she was driving me, picking me up from place to place, or even directly back home and I really appreciate every one of them. She also showed to be creatively curious and interested in exploring, herself, the little/big island surroundings and this brought us, a few times, to see some unexpectedly beauty situations and locations. So, the review of my stay there is more a story, not only of the place, but also of the person who inhabits it. And, as it happens very rarely, both were a very good and interesting experience. So, thanks for every thing Pia :)
Alberto
2015-06-14T00:00:00Z
Pia was a fantastic host! Langeland is a beautiful and cozy town and Pia made the experience even better. She made the bed and breakfast complete with homemade breakfast during our stay. We had car trouble and Pia helped us get everything figured out.
Rachel
2016-05-29T00:00:00Z
Pia was absent but everything was ready for us to feel like at home ! We had a very good night and Pia let us the fridge full of food for our breakfast.
Yves
2015-07-12T00:00:00Z
Pia's home is perfect if you want to have a little experience of life on the Island of langeland! The house is adorable, clean, charming and lovely garden with chickens and gorgeous flowers. Walking distance to a cute little town with shops and restaurants- the island is so small you can get anywhere on it within 30 minutes or less. Pia is a nice kind welcoming interesting host-- and she prepared a delicious danish breakfast for us that couldn't of been more lovely. We highly recommend Pia's home!
Barbara
2016-10-05T00:00:00Z
I can highly recommend everyone too book this. Pia gave a warm impression when she welcomed us to her house. The house is very nice and surrounded by a lovely garden. I immediately felt home when I stepped in the door. It also made me very happy to discover that Pia eat all organic food
Johanna
2015-09-18T00:00:00Z
We were very happy staying one night in Pias super charming little woodhouse. Everything was perfect and we felt very welcome. And the breakfast was super in the cosy kitchen. Highly recommended for a stay in Langeland! Best Katinka and Yann
Katinka
2016-07-10T00:00:00Z
Room Type
Private room
---
Property Type
Bed & Breakfast
---
Accommodates
2
---
Bedrooms
Rudkøbing, Langeland, Denmark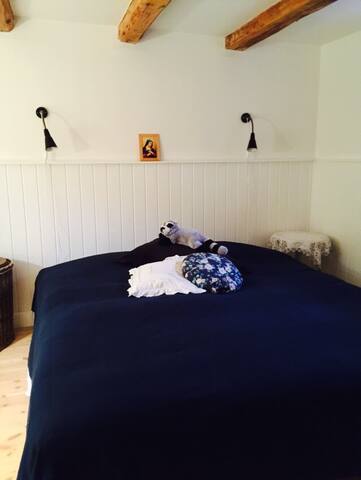 villa,, from 1800, but restored to nice standard, 120 m2, 4 rooms, kitchen and bath, the island size 6 km2, 200 inhabitants, 2 restaurants, one shop, with washing maschine, harbour, ferry to langeland 5 times a day. beautiful island, lovely in summertime.
Room Type
Private room
---
Property Type
Island
---
Accommodates
5
---
Bedrooms
Rudkobing, Syddanmark, Denmark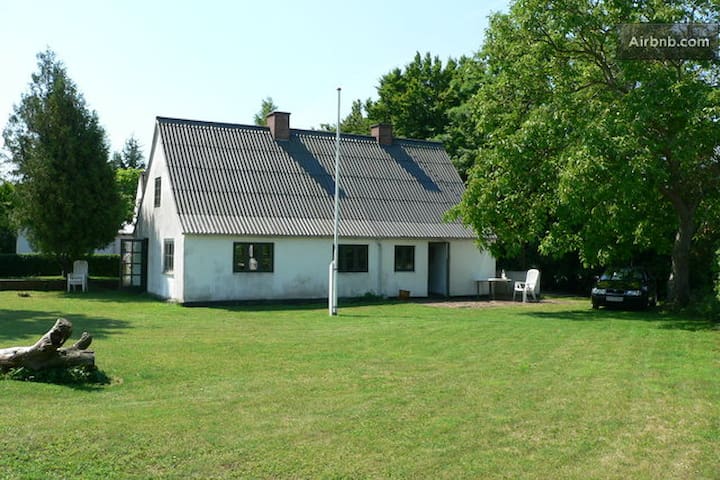 Very cozy villa, located at the end of closed and quiet street. The town of Rudkøbing is within walking distance and the nearest forest and beach are only 1-2 km away.
Lovely bright living room area with access to the veranda, kitchen with dining area, master bedroom with 3/4 sized bed, second bedroom with sofa-bed, extra foam mattress, air mattress with built-in electrical pump, bathroom and hallway. In addition, the house has a private and sunny veranda with a gas grill overlooking the garden. Perfect for watching the sunset after eating outdoors.
Rudkøbing is an old town with many hidden treasures. There are small streets with beautiful old houses, museums, a movie theatre, a small park, and a lovely port. There is ample opportunity for shopping and there are several good restaurants. Langeland offers unique experiences for everyone: wonderful white sand beaches, fishing, wild horses, art galleries, The Langelandske Art Towers, museums, antiques, war-museum, etc. Only 16 km. from Rudkøbing is a golf course surrounded by beautiful nature and wildlife, with views over the Storbelt.
Min familie og jeg, havde fornøjelsen af, at leje Svend og Karen's hus, da vi besøgte Langelands festivalen. Det er et dejligt hus med alt hvad vi havde brug for. Vi følte os rigtig godt modtaget og meget velkomne i deres hus.
Kristina
2015-07-27T00:00:00Z
Værterne var fantastisk imødekommende og helt utroligt gæstfrie. Der var sørget for alt det lovede. Vi nød at bruge hus og have, og at der var både grill og cykler tilrådighed var super. Vi kommer gerne tilbage næste gang vi skal til Rudkøbing. Booking af huset kan varmt anbefales.
Tina
2016-08-01T00:00:00Z
Vi var Svend og Karens første besøgende og der var gjort meget for at vi kunne føle os velkomne. Afskårne blomster i vaserne, kolde øl i køleskabet osv, men det kan vi jo ikke love kan blive ved:-). Vi følte os meget velkomne og alt var til rådighed i det fine hjem, der har sommerhuskarakter midt i et villakvarter. Vi lånte Svend og Karens cykler og kunne på denne måde både hurtigt komme til købmand og det centrale Rudkøbing og flere fine ture rundt på Langeland. Alt i alt et anbefalelsesværdigt sted, både hjemmet og lokalområdet. Tak for en god ferie
Per
2015-07-19T00:00:00Z
Det var et meget hyggeligt sted, og Svend og Karen gjorde alt hvad de kunne for at det skulle være fint, hyggeligt og velkomment. Fine forhold, rolige omgivelser - og at solen skinnede over terrassen gjorde det jo kun bedre
Hannah
2015-08-10T00:00:00Z
Room Type
Entire home/apt
---
Property Type
House
---
Accommodates
4
---
Bedrooms
Rudkøbing, Denmark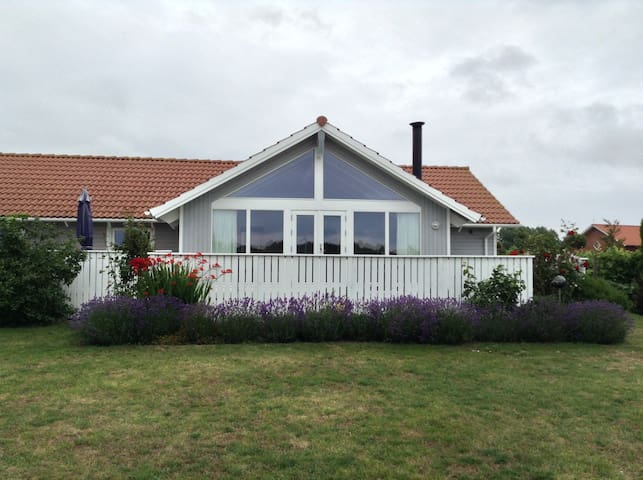 Nice house near the sea and the beach. A beautiful house in a small town where there are lovely experiential opportunities. Nature that may be ingested on bicycles. Starry that can be seen :) lovely south-facing garden - shops within walking distance :) Friendliness everywhere.
I forbindelse med vores weekend i det sydfynske, lejede vi Lone's hus i Marstal. Det var som beskrevet; rigtigt hyggeligt, tæt på vandet, pænt og rent og havde alle de ting vi skulle bruge. Kan varmt anbefales!
Nichlas
2015-05-03T00:00:00Z
Dejligt og hyggeligt hus. Rigtig sød og hjælpsom ejer. Vi havde en perfekt ramme for en festmiddag for familien i anledning af min søns skibsføreruddannelse. Vi giver de varmeste anbefalinger
Marianne
2014-12-19T00:00:00Z
Room Type
Entire home/apt
---
Property Type
House
---
Accommodates
4
---
Bedrooms
Marstal, Denmark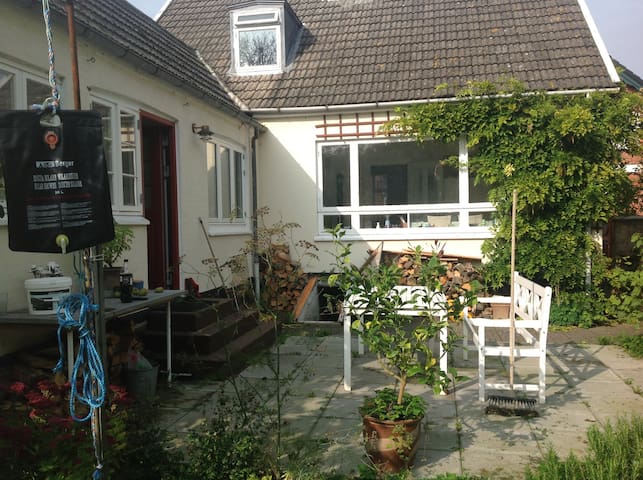 Enter dates to see full pricing. Additional fees apply. Taxes may be added.