Suitable for leisure travel or vacation or work
Room Type
Private room
---
Property Type
Apartment
---
Accommodates
6
---
Bedrooms
Victoria, TX, United States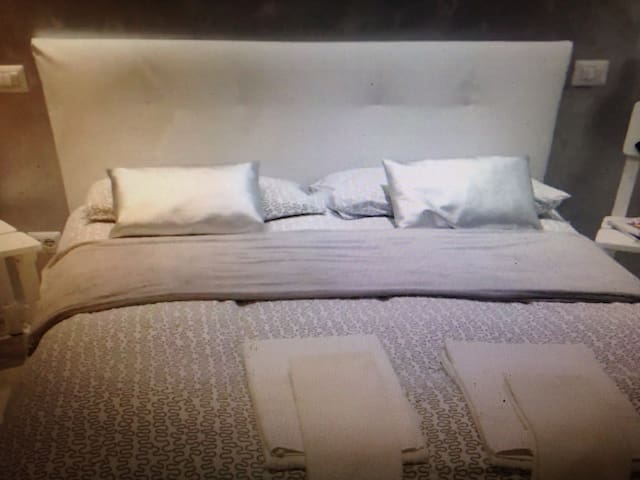 First of all. You are welcome to my home. Is a single for the short rental apartments is very comfortable and I hope to you make a firends
Room Type
Private room
---
Property Type
Apartment
---
Accommodates
2
---
Bedrooms
Victoria , TX, United States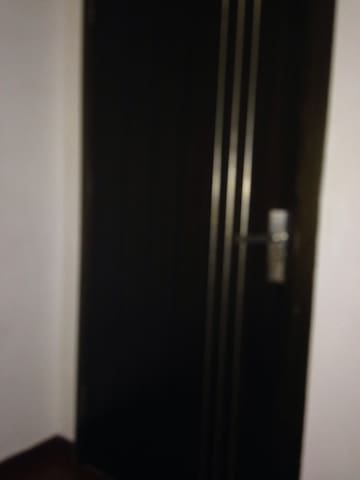 Our new one bedroom (King oversize bedroom, a twin rollaway bed and Queen sleeper sofa) barndominium offers a comfortable stay. Abundant wildlife and amazing views from the covered porches. Complete with barbecue pit and outdoor dinning area. Perfect for family meals.
One of the most beautiful views in Shiner. We have 2 country dogs (red healers) and Ruby Red the youngest loves to play fetch! We are adding 4 Nigerian Dwarf goats...Tay-Tay, A-delle, Baby Ga Ga & Dolly. They have there very own play pen. There are 4 ducks on the front pond and 23 more baby ducks that will soon join the fun at the pond!
Neighbors are not a bother and only friendly neighbors may wave if they are seen.
These choices don't even come close to the wonderful place you have! The apartment is spectacular, location is perfect for a nice motorcycle cruise to neighboring towns, and the fishing is phenomenal!! Thank you again for letting us share your paradise! More importantly I hope we have made some new fishing buddies!! Cheri and Lori April 2017
Cheri
2017-04-09T00:00:00Z
This was by far one of the greatest places to get away from it all. The views are gorgeous and our hosts were very gracious and hospitable. We were even fortunate to get a guided tour of the grounds and got to play fetch with Ruby and chill with Snapper, the two dogs on the grounds. I highly recommend.
Jorge
2017-02-26T00:00:00Z
The Byrds Nest is a perfect combination of seclusion and stylish comfort. The hosts and their puppies were pleasant and friendly. If you don't feel like cooking, the property is about 10 min from restaurants. But with a full kitchen or grill at your disposal, paired with a view of the country side... there's really no reason to go too far. I would definitely recommend, The Byrds Nest!
Byron
2017-04-02T00:00:00Z
James and Marty's Barn-dominium is a scenic, quiet, and relaxing experience. The two very friendly dogs: stick-fetching Ruby and ol' Snapper were a great compliment to the space. The gardens! The views! The stars! The comfortable home had everything we needed. Thanks for the clear communication and for being such kind hosts!
Min.
2017-03-26T00:00:00Z
Hosts were super nice and accommodating. I would describe the Barndominium as a nice one bedroom apartment, newly constructed with excellent features. Located in the country a few minutes outside of Shiner, this was just the peaceful getaway we were looking for. We will stay with the Byrd's again if we are back in the area!
Ben
2016-10-16T00:00:00Z
Great Host, Awesome location and Beautiful lodging. Very relaxing...we will be making several trips this year!!!!
Sara
2017-04-01T00:00:00Z
What an amazing property this is! James & Marty truly let you enjoy their property and get away from it all! They are very accommodating for whatever your needs may be. Will definitely return to visit.
Joel
2017-03-15T00:00:00Z
James & Marty have created a peaceful and relaxing home away from home. It was everything we wanted it to be. The barniminium was decorated beautifully and had everything we needed to make the relaxing and stress free weekend getaway we needed. Getting to see newly hatched ducks, feeding the catfish in one of the ponds, playing with Ruby and Snapper was a nice addition to our stay. We will be visiting again soon.
Bobbie
2017-02-18T00:00:00Z
Room Type
Entire home/apt
---
Property Type
Apartment
---
Accommodates
4
---
Bedrooms
Shiner, TX, United States
Comfortable studio on two acres with beautiful trees. Very private. Located near Goose Island, Aransas National Wildlife Refuge, and one mile from St. Charles Bay. Great for birding, fishing, kayaking, and sailing. Art galleries, museums, and dinning near by.
Great area for outdoor enthusiasts and nature lovers. Studio is very comfortable with all new kitchen. Studio has a private deck 8 x 26 ft. Owner lives on property.
Located in the central fly zone for migrating birds. Whooping Cranes winter one mile from studio. Studio located on a peninsula surrounded by three bays St. Charles Bay, Aransas Bay, and Copano Bay which are great for fishing, sailing and kayaking.
Arranging to stay at this delightful retreat was fast and easy. Barbara responded immediately and gave excellent information. The studio seems as though it's on its own property, miles from anything but trees and wildlife. We saw deer and hummingbirds from the deck every day, and brilliant stars at night. Rockport is a 10 minute drive away, across a beautiful causeway, and has something for everyone -- interesting shops, some hiking trails, fishing, and lots of Texas history. Very nice at the end of the day to come back to Barbara's for absolute peace in a well-maintained and well-appointed apartment.
Elizabeth
2015-10-13T00:00:00Z
Our stay at the Studio was a great experience. It had all of the comforts of home and was spacious, clean and very well organized. Sitting out on the on the deck in the morning was a great treat. My husband and I enjoyed being outside and watching the wildlife including the birds and the deer. Barbara was there to greet us when we arrived and gave us pointers including several restaurant suggestions. Her reference book of things to do while in the area along with nearby restaurants was a very helpful resource. Also, our daily drive to the Fulton/Rockport area was a short 10 minute ride by car. Our stay at the Studio was an "A" in my book. Thanks Barbara for being such a great host!
Rebecca
2015-07-13T00:00:00Z
Thank you, Barbara, for a beautiful experience. We haven't had such a relaxing time in ages. You provided for every need and went out of your way to accommodate our daughter. The apartment was perfect for us in every way! We look forward to staying with you again.
Linda
2016-09-19T00:00:00Z
This surprisingly woodsy area has a private secluded feel and was the perfect location to take a break from a hectic work life. Barbara was such a wonderful and friendly hostess. She obviously pays attention to detail as our immaculate space had everything we could have possibly needed. We would definitely stay here again!
Christina
2015-07-27T00:00:00Z
Thank you Barbara, we enjoyed our stay. The studio was very clean, quiet and private. And the property is so very beautiful. It is like a mini wildlife preserve. Both Angela & i loved our stay. We saw black tail deer, hummingbirds, squirrels, gekko, cardinals, beautiful oak trees-all right out the window. Everything was truly wonderful, and we would like to stay here again. Thanks again, William & Angela
William
2015-05-14T00:00:00Z
Barbara's place is amazing! It has everything you need for a long weekend away. We were just a short drive away (10 minutes max) from any restaurants or attractions. The property is beautiful, we enjoyed sitting outside on the porch. Barbara made sure we had everything we needed to enjoy a peaceful weekend away without ever having to leave the driveway. If we are ever in the Rockport area again, we will definitely be back! Thanks Barbara!
Teddy
2016-11-06T00:00:00Z
We had a wonderful stay! The photos don't do the gorgeous property justice. We felt right at home and every detail was thoughtfully taken care of. We would definitely stay again and recommend to our friends. You're a very short drive/walk from Big Tree, Goose Island State Park and excellent fishing and crabbing spots. Thanks Barbara and Rick!
Leslie
2016-07-18T00:00:00Z
Wonderfully relaxing stay in Barbara's studio apartment - The space is well designed to contain everything we needed and more, and the garden is absolutely beautiful. Was a short walk to Big Tree at Goose Island State Park, and was a good base to explore Aransas Refuge and Rockport. On our last morning our car battery had died and Barbara helped us with a jump start even though it was early on a Sunday morning. Much appreciated! Will definitely stay here again next time we're in the area - a highlight was relaxing on the porch grilling after a day of exploring.
Julia
2016-11-13T00:00:00Z
Room Type
Entire home/apt
---
Property Type
Apartment
---
Accommodates
2
---
Bedrooms
Rockport, TX, United States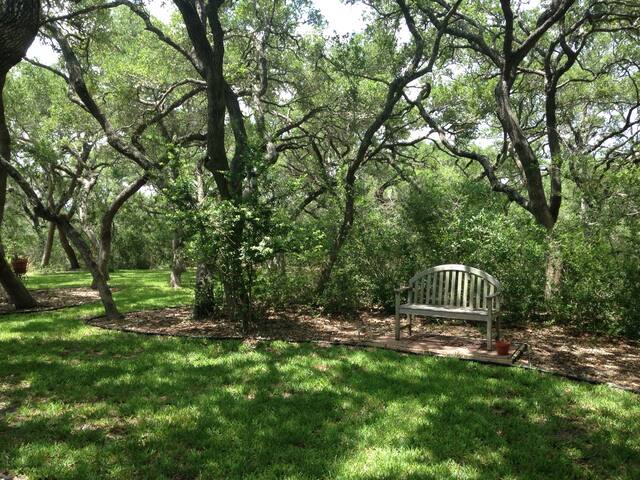 Our fully furnished apartment has two large bedrooms with the ability to close off one bedroom in case you don't need that much room. Fully furnished kitchen complete with full size electric stove and refrigerator and separate dining area. No pets allowed. Please allow at least one day advanced notice if you wish to stay with us.
Our host was amazing to answer any questions & accommodate any needs! The apartment is SO spacious! It was very clean & a quiet place to stay. We really enjoyed our stay & have already recommended it to friends. We also hope to be able to stay again next time we come to town!
Krystal
2016-07-08T00:00:00Z
Everything was provided for us. Our host was very helpful and answered our many questions before we even got there. Very roomy.
Anna
2016-06-20T00:00:00Z
Big space. All amenities available. Lacked cell service inside the building. Other than that, nice stay.
Karissa
2016-11-21T00:00:00Z
Me and four friends had an incredible stay at this place. The pictures don't fully show you how spacious this place is. The host was incredibly accommodating. Also this apartment is connected to the parks party room. The party room has a huge living room with TV and 2 more restrooms a laundry room and so much more. This place is located very close to Goose Island State Park and a short drive to anywhere in Rockport. I definitely plan on returning.
Art
2016-06-06T00:00:00Z
The host their at Carman made us feel welcomed. She explained all the rules and amenities clearly.
Andy
2016-05-23T00:00:00Z
Room Type
Entire home/apt
---
Property Type
Apartment
---
Accommodates
8
---
Bedrooms
Rockport, TX, United States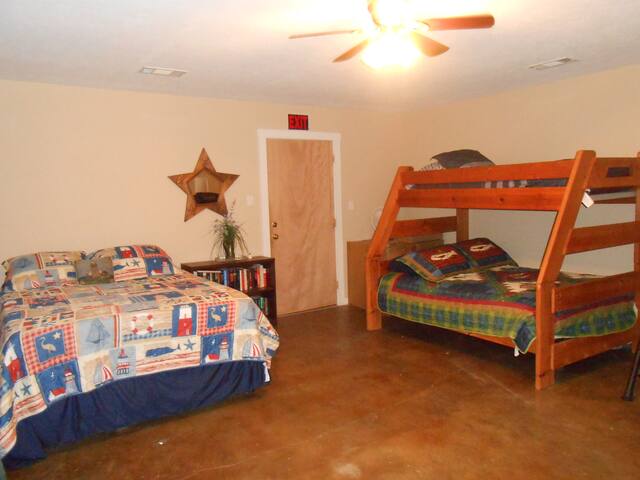 1 Bedroom(KingBed) Harbor Side, 1st floor condo, with patio walkout to the water. The Kontiki Beach Resort Condos offer quiet comfortable surroundings complete with 1 pool. Fully furnished unit with outdoor deck and fabulous waterfront views. Resort also features a private boat ramp, docking area, boat slips and adjoining beach. Simply lounge by the pool, go bird watching, enjoy the area's fantastic food, go shopping, go fishing, visit The Rockport Center for the Arts, The Maritime Museum, the Aquarium or many other wonderful attractions Rockport has to offer! Prime redfish & speckled trout fishing await you - bring your boat or just step outside your door to enjoy fast and furious trout action at night from the lighted fishing pier.
Great getaway condo, I would stay there again! Very nice room with full kitchen, we enjoyed the patio that walked right out to the marina and just a short drive to the beach! Plenty of towels in the bathroom! Judy was very nice and the directions were spot on, check in and check out wasn't a problem! We stayed at an off-peak time and Rockport was not crowded, very pleasant to go into town for anything we needed.
Greg
2014-09-29T00:00:00Z
I requested the reservation very last minute and Judy was very responsive up until i walked into the condo and had some questions. the place is nice, clean. It is right on the water but not on the beach. its a relative easy drive out there. Great getaway for the weekend it was for me.
Monique
2014-10-27T00:00:00Z
We really enjoyed our trip here! It was perfect for our romantic getaway!
David
2015-08-09T00:00:00Z
Lovely and comfortable home! We had everything we needed for a very enjoyable weekend. The humidifier was an excellent touch especially with the rainy weekend and we we very comfortable. We had everything we needed and Judy's recommendations of restaurants and things to do were most welcome. We would add the Winery on the Bay to the list! Look forward to visiting again!
Beth
2016-04-18T00:00:00Z
The condo is well kept and very clean; very comfortable for 2 people (but can sleep easily family of 4) and cozy. Location is great, with harbor views. Rockport is a nice little town with ocean views (my favorite is a drive on Fulton Beach road!), great restaurants and shops. Walmart and HEB are there so we could go and get anything we needed. Port Aransas beach just 30 minutes away. We enjoyed our vacation at Judy's condo and will come back definitely!
Olga
2012-08-03T00:00:00Z
Had a wonderful stay in Judy's condo. It's just the right size to be comfortable without being overwhelmed. The view from the bedroom and back porch was wonderful. I would definately stay here again. Thanks Judy!
Christina
2014-06-13T00:00:00Z
My husband and I stayed here for 3 nights, needing a quiet getaway for birding, loafing and good Rockport seafood. The condo was on a quiet canal, very comfortable, beautifully furnished, and the owner Judy was friendly and accessible. We are definitely coming back!
Martha
2017-03-05T00:00:00Z
This condo is in a perfect setting. Close to the water and the city of Rockport. Great area to explore. Would definitely go back. Place was clean and ready for us - and the coffee maker w/ coffee was a definite plus that first morning. Easy check in & out- we will definitely look for the listing again.
Nancy
2017-03-17T00:00:00Z
Room Type
Entire home/apt
---
Property Type
Apartment
---
Accommodates
4
---
Bedrooms
Rockport, TX, United States
1

–

6

of

6 Apartment Rentals
Enter dates to see full pricing. Additional fees apply. Taxes may be added.