Stylish, comfortable, with a mature garden, chandeliers, and modern art. Relax in the contemporary bathroom with views of the hills as you recline ... centrally situated Inglenook is ideally placed for an enjoyable break on the border of wild Wales!
Famous for second hand book shops, antique and vintage shops, restaurants, walking, cycling, fishing, dragons, and pixies.
Deb was extremely welcoming, generous and very helpful. Her home is an absolute treat of a stay - beautiful bedroom and gorgeous expansive bathroom with fantastic bath and shower. Her coffee at breakfast is a must! Tops!!
Janet
2016-11-26T00:00:00Z
Me and my girlfriend stayed at Deb's for a night, just to visit Hay: it was fantastic! Deb is a great host, very energetic, she was there for any question and made us a fantastic breakfast. The room and the house are simply stunning, and the location is ideal. I would really recommend this stay to anyone! Thank you Deb!
Edoardo
2016-12-11T00:00:00Z
Deb was a welcoming and friendly host with a beautiful house in a stunning location; the village is worth exploring. The breakfast was also lovely with a great range of food. Overall we had a fabulous stay and would love to return.
Sophie
2016-11-20T00:00:00Z
We loved our stay at Deb's place! Our only regret was that we couldn't have stayed longer! But we'll be back for sure! Deb couldn't have put more effort into being an absolute 5 star host! The entire house is wonderful, the bedroom a dream! Crisp white bed linen, fresh flowers and even a bottle of water with two glasses were among the attention to detail. We felt very special! And what a lovely breakfast awaited us next morning! Fresh fruit salad, eggs, toast, croissants and all the trimmings, topped off with freshly brewed coffees. We were wrapped in generosity, enthusiasm, conviviality and creativity! We can't recommend Deb's place highly enough! Thank you so much for a wonderful experience! We're so looking forward to our next visit, which will be for much longer!
Therese
2016-10-09T00:00:00Z
All was perfect. Deb was warm but also gace us space. Near to town so all was easy. All great and as descriped.
Rod
2016-10-30T00:00:00Z
I had a great stay at Deb's, she was very warm and welcoming and I really enjoyed her company! Her home is beautiful with a lovely view of the hills. It was very clean and had everything you could need. The bed was super cosy and comfy! There was lots of lovely walks to do near by, along with amazingly quant shops and pubs in the village! I couldn't have asked for a more relaxing stay! Oh and she had a very cute dog and lovely friends too :)
Kirsty
2016-10-27T00:00:00Z
Deb's place is a truly lovely home right at the centre of Hay-on-Wye. Her welcome was wonderfully warm and our stay very pleasant indeed - despite us being a bit ill at the time. Deb is a great hostess, and made us feel very good. We would heartily recommend the place to anyone, and will try our best to return in more robust condition to enjoy the house, the company, and Hay better. Many thanks again!
Antti
2016-10-22T00:00:00Z
Beautiful room and great location, Deb's a super friendly host and made us very welcome.
Katharine
2017-02-12T00:00:00Z
Room Type
Private room
---
Property Type
House
---
Accommodates
2
---
Bedrooms
Hay-on-Wye, United Kingdom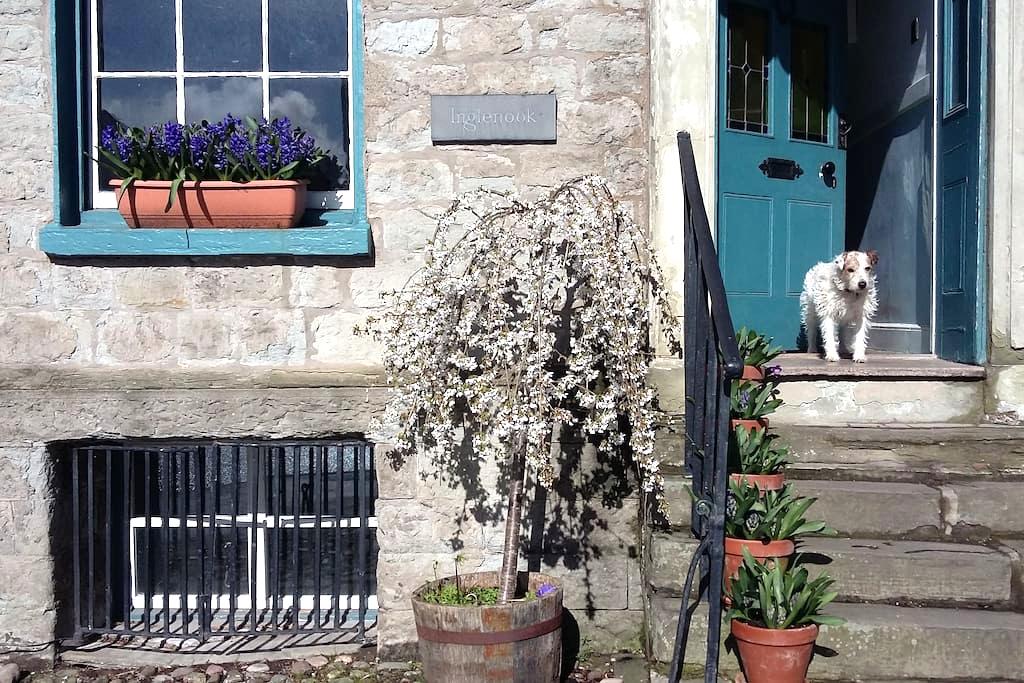 Warm, spacious, comfortable home with private garden and parking. Farmhouse style oak beamed kitchen and wood fires provide a quality space for quality time. Found in a rural castle village on the edge of the Brecon Beacons with doorstep footpaths and the great outdoors.
Byfield is situated on the Welsh/English border. Herefordshire and Powys offer fantastic local food and drink, walking and cycling, antiques and vintage clothing, river Wye activities, mountain hikes, fresh air, bookshop heaven, castles, churches and chapels, woodlands and clear night skies. We aim to provide good value accommodation for up to 8 people.
We enjoy a green country village with the convenience of the nearby shops, restaurants and pubs a short drive away. We love hiking and rambling, local food markets on Thursdays, horse riding, canoeing and vintage and antique shopping. Please remember escapism is likely as mobile phone signal is very limited from our property! We provide a list of local restaurants and pubs in our home.
We just returned from our wonderful trip to Hay-on-Wye. Nancy and Val's home was perfect. The house was beautiful, spacious and clean. It had everything we needed and more. There were fresh flowers in each room and Val baked us delicious Welsh cakes. She even left out garden toys for the children which was much appreciated. The location of the house is fantastic, less than 5 minutes drive to Hay-on-Wye and close to public footpath for walks. Communication with the hosts was excellent. We would highly recommend this place and we will certainly return! Thank you for a wonderful holiday Nancy and Val!
Caroline
2016-04-17T00:00:00Z
Lovely house lots of nice extra touches, good local info and knowledge. Very fripoor belt welcome.
Alice
2016-12-18T00:00:00Z
Amazing house!!! Everything was perfectly clean and cosy. Very big house, perfect for kids and family. Thank you so much Val for your hospitality. We will back again :)
Malgorzata
2017-04-03T00:00:00Z
Gorgeous property in a beautiful location! We had a lovely family weekend away! Hosts were extremely helpful and welcoming!
Rhiannon
2017-03-06T00:00:00Z
They provided flowers in almost every room, and a home baked cake, and other personal touches. In our own absence, (by arrangement) they explained the practicalities to our friends who arrived to open up.
Graeme
2016-07-15T00:00:00Z
What a wonderful home! So well equipped and beautifully looked after. There is a hand made book with lots of information about the area, and we especially loved the Aga. The house is spacious, beautifully decorated and carefully prepared for stays. We especially loved the beds; a bit like sleeping on a cloud. Nancy and Val are wonderful hosts!
Chelsea
2016-06-14T00:00:00Z
We loved Byfield! My friends and I (six adults and three children ages 4 months to 5 years) spent 4 wonderful nights here. Upon arrival Val was so welcoming and helpful in showing us around the house, explaining the Aga and giving tips for local walks. We'd stupidly forgotten to bring any maps but Val loaned us a selection (road map and OS) so over the coming days we could easily find our way about. The house was spotlessly clean and beautifully presented. Our hosts had left some milk, a bottle of local, organic apple juice and the richest chocolate cornflake cakes we had ever tasted - delicious! The kitchen was amazingly well equipped (cafetiere, stove top coffee pot, all sorts of utensils, scales and of course numerous pots and pans) and cooking on the Aga was a real pleasure. There were toys available and an indoor swing which unsurprisingly was a real hit with the children! The fire was laid ready to light and there was copious amounts of wood available, so worth visiting in the colder months just to enjoy the woodburner and open fire. It's such a peaceful location but there's a big Co-op just minutes drive away and of course Hay-on-Wye and the Brecon Beacons just a few more miles in the car and endless walking opportunities. As a group of friends getting together the house was just perfect, providing all the comfortable space we could need. We would thoroughly recommend a stay here and hope to return ourselves. Thank you Val and Nancy.
Laura
2016-10-26T00:00:00Z
We had a fantastic family weekend at Byfield. The house is very spacious and do we didn't'the feel on top of each other. There is plenty of room to spread out and get a bit of space from everyone if you need it and it's great for a game of hide and seek! The Aga and real firepace made it feel very cosy and comfortable. It is situated in a quiet village but only about 3 miles from Hay on Wye which you can walk to along the Wye Valley footpath which was absolutely beautiful and well worth the walk. Val was lovely - very welcoming and helpful and even lent us a cookbook for my nephew to look at. We would definitely like to stay at Byfield again.
sandra
2016-04-04T00:00:00Z
Room Type
Entire home/apt
---
Property Type
House
---
Accommodates
8
---
Bedrooms
Herefordshire, United Kingdom
Centrally located in the heart of picturesque Hay on Wye, this Victorian stone cottage oozes character and charm. Poet's Cottage has been tastefully refurbished with everything you need for a relaxing break in the Welsh countryside. Built in the 1840,s this pretty town cottage has its own garden, which is set away from the property and is ideal for relaxing after a full day exploring the many attractions of this ancient town or the many walk from the doorstep.
Set over 2 floors, Poet's Cottage boasts a cosy sitting room with dining area, modern fitted kitchen, a beautiful master bedroom with many original features and a recently refurbished shower room. With the addition of a small second bedroom we have decided to keep this flexible for the benefit of our guests. It can be utilised either as a dressing room, second bedroom with a single sofa bed, or a travel cot, which is available on request. The kitchen is well equipped for your cooking needs with electric hob, oven and microwave.
Poet's Cottage is only a few moments walk from the centre of Hay on Wye, with its varied array of shops, galleries and places to eat. This historic market town, with its imposing ruined castle, and renowned for its book shops it has something to offer everyone. With the internationally renowned Hay Festival at the end of May and other events throughout the year there is much on offer for visitors. With an abundance of walks and other places of interest close by, Hay on Wye offers a great base from which to explore Herefordshire and other areas of Powys too.
Poet's cottage is in the perfect location for exploring Hay, easy to pop back with all the books you'll buy! A lovely quiet place to retreat to after a busy day exploring.
Katherine
2017-04-09T00:00:00Z
A great little cottage in a beautiful village. We had a perfect weekend and would definitely return.
David
2017-03-12T00:00:00Z
What a super cottage, comfortable, cosy, spotlessly clean with all mod cons and in a great location right in the centre of Hay. Simon has thought of everything in kitting out the cottage. Lots of nice communication and a warm welcome from Martyn. Hope to be back soon.
Alison
2017-02-20T00:00:00Z
Had a lovely stay! A cosy cottage and in a great location to explore Haye On Wye.
Hannah
2017-02-08T00:00:00Z
Spotless cottage a short walk from everything. Simon is a very welcoming and helpful host. The cottage had everything we needed. Well equipped kitchen, good heating, and in town private parking. Best way to summarise our stay is: we'll be back for more, and longer, soon!
Bernard
2017-01-22T00:00:00Z
Simon's place is perfect, great location, cosy and had everything you could need (except wi-fi which isn't an issue as it's the perfect place/excuse to go off-grid and take in the amazing surroundings). Simon's communication, instructions and directions were brilliant and was on call if we needed anything, which we didn't. I look forward to returning to Hay-on-Wye and staying Simon's place again.
Samuel
2016-11-20T00:00:00Z
We highly recommend Poets Cottage, it's warm and cosy and in a brilliant location.
Katharine
2017-03-05T00:00:00Z
We were met with a very warm welcome in the perfect place to explore Hay. Close to the centre and the hills. Thoroughly recommended.
daniel
2016-12-20T00:00:00Z
Room Type
Entire home/apt
---
Property Type
House
---
Accommodates
3
---
Bedrooms
Hay-on-Wye, Wales, United Kingdom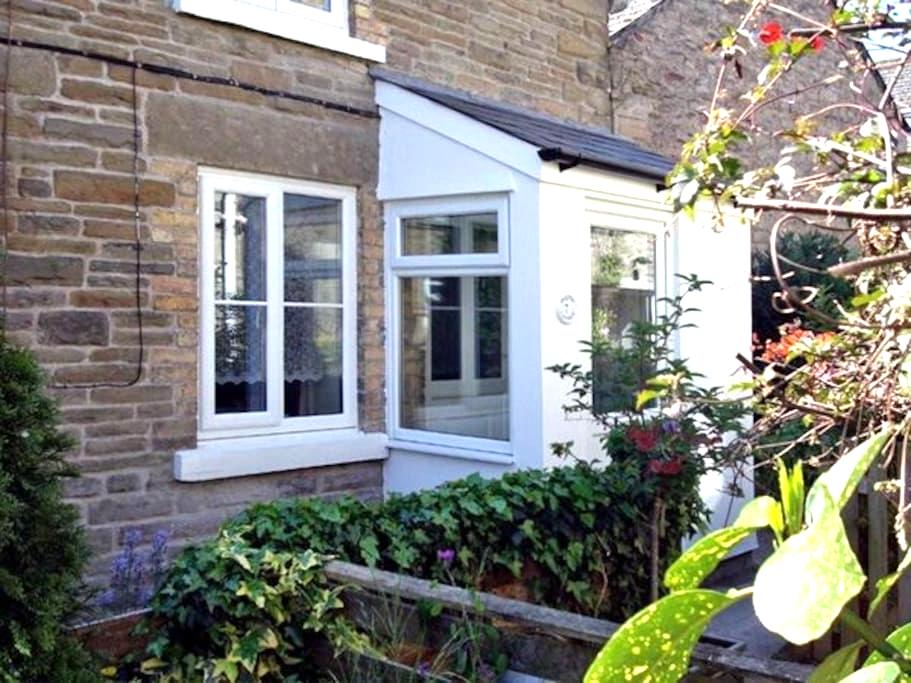 Great location, close to town centre, parking, wifi, patio, gardens. Great for books, bikes, boots, boats. Lots of places to visit, history, culture, literature, gastronomy, cinema, writers' breaks and more. Included: our insider's guide to the best pubs, places, walks and wonders of Hay and its surroundings.
Lovely room in a beautiful family house, set in a very relax and very quiet neighbourhood yet very close to the town center. Ps: Breakfast no included as I have to live early sometimes, but there are lovely cafes in Hay who does delicious breakfast or you free to use the kitchen. I do provided coffee, tea, water and biscuit in the room.
Lovely, famous, historic town with lots of books, bric- a - brac and independent shops. Wonderful country walks, mountains, hiking, caving,canoeing as well as great pubs, tapas, restaurants and a fantastic 50 seat cinema.
Great location on the edge of Hay on Wye. Easy access to and from room so didn't feel disturbing hosts too much. Clean and tidy and good selection of water, tea and biscuits. Lovely welcoming hosts.
Amy
2016-10-21T00:00:00Z
Spacious, clean, en-suite room, great location, a short walk to town center and plenty of parking. Marcia made us feel very welcome even though our stay was short.
Kate
2016-09-25T00:00:00Z
Really enjoyed staying at Marcia's place! My friend and I were there for just a weekend of book-related events in the town centre but the location and environment of her home was perfect. We couldn't have chosen any better. Marcia picked us up when we got off the bus in Hay and was always willing to help us with directions on day one. My highlight would have to be eating dinner in the kitchen one night because we felt we had hardly used the house. Marcia came in and she was sharing stories about her travels and of Hay. It really made me feel like I knew a local and our host a little more. The bedrooms were clean and her house was beautiful. Although I stayed in the room with the wax issue, Marcia informed me about it and I found that it wasn't a problem at all on day two. Thank you again for a lovely stay, Marcia. It was great meeting you and Lawrence!
Rima
2017-04-02T00:00:00Z
Very close to Hay-On-Wye town centre with all the bookshops, just a 5 min walk from the house. Lovely cozy room with huge ensuite bathroom. Marcia's family were all very friendly and welcoming. Lovely place, would stay there again.
Nina
2016-10-09T00:00:00Z
We were greeted at the door and welcomed like old friends. A quick tour and then we weee simply given the keys and wished a pleasant stay. Checkout was equally as friendly. 1st class location and room
Simon
2016-11-27T00:00:00Z
Marcia is a very friendly and lovely host. We were made to feel very at home right from the beginning. Her room was very pleasant and comfortable. We had some lovely chats. We would highly recommend staying at Marcia's.
Deborah
2016-10-29T00:00:00Z
Great location, easy walk to shops and pubs. House very clean, unfortunately floor needs to be re serviced as it is very sticky currently. Bed very comfortable. Marcia very welcoming and had good suggestions for where to go for food.
Laraine
2016-09-09T00:00:00Z
Wonderful house and area. Marcia is pretty, charming and helpful and very welcoming. We had a lovely time staying here. Thank you.
Keith
2016-10-27T00:00:00Z
Room Type
Private room
---
Property Type
House
---
Accommodates
2
---
Bedrooms
Hay-on-Wye, Wales, United Kingdom
The house is a Grade 2 listed building and was part of the old union workhouse. It is tucked away just a short stroll from the river Wye or the town centre. Beautifully decorated with a range of books and board games at your disposal. You can stroll along the river, browse around the book shops or hike in Black Mountains. Hay has much to offer with bustling pubs and restaurants and a tiny cinema. The house; part of the original workhouse is a short stroll from the town centre
The house is a Grade 2 listed building and was part of the old union workhouse. It is tucked away just a short stroll from the river Wye or the town centre. Beautifully decorated with a range of books and board games at your disposal. With an open fire in a comfortable lounge, it is the perfect place to relax, unwind and enjoy.
The Blue Boar inn is a short walk with a reputation for great food, excellent beer, coal fires and a warm welcome. There are plenty of other great places to eat and drink (See our welcome pack).
This cottage is set in a fantastic location. There are footpaths near by heading off in all directions and the town center is just a stones throw away. Its a great base for walking and exploring Hay on Wye. All the rooms are a good size and the kitchen diner proved to be very practical as we could cook our fry up whilst entertaining our baby in his highchair. There was loads of space in the living room for us to stretch out and for our 10 month old to play on the floor. Robert and Sian were great hosts, getting back to me in a flash whenever I had a question. Although they could not meet us for check in, they sent a detailed email with everything we needed to know. All in all, a really good experience.
Allan
2016-09-25T00:00:00Z
Lovely, comfortable place with everything you need, as well as lots of personality and character. Very conveniently located for enjoying Hay on Wye.
Rahul
2016-08-14T00:00:00Z
We had a very enjoyable week in Hay, the cottage is in perfect location, very quiet area but very close to the town, the cottage was very comfortable with every thing you could possibly need
TOM
2016-10-14T00:00:00Z
Robert and Sian's house was perfect for our needs. It was a lovely home situated close to the town centre of Hay, so very easy to explore the surrounding countryside and the town itself. It had everything we needed for a comfortable stay. As two couples staying it was great to both be able to park at the property. We were very luck with the weather so were out most of the time, but had it been raining we could quite happily have spent more time at the house playing board games/reading books. Thanks for a lovely stay.
Jemma
2016-09-19T00:00:00Z
We had a lovely break away. The house is very beautiful and much bigger than we expected. Clean, well equipped and on a quiet lane only a few minutes walk into town. Wouldn't hesitate to recommend. Many thanks!
kerry
2016-10-30T00:00:00Z
Lovely place with extra touches, and perfect location, thank you very much! :-)
Sophie
2016-07-18T00:00:00Z
My husband and I, along with our two children, visited Hay on Wye for the Winter Festival. We had a fabulous weekend. Robert and Sian's place was perfect. The pictures don't do the place justice. We parked our car at the house and strolled around the town all weekend enjoying the atmosphere. Great breakfasts at Richard Booths bookshop and Tapas in the evening. Highly recommended.
olivia
2016-11-27T00:00:00Z
The host canceled this reservation 130 days before arrival. This is an automated posting.
Helen
2017-03-13T00:00:00Z
Room Type
Entire home/apt
---
Property Type
House
---
Accommodates
4
---
Bedrooms
Hay-on-Wye, United Kingdom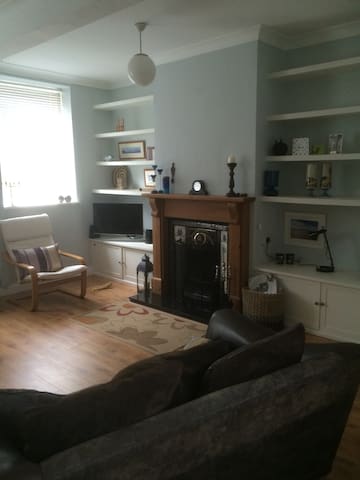 Located in Hay on Wye, 5 minutes from centre, original stone cottage features and wood burning stove, our 1 bedroom cottage is perfect for a romantic getaway, to indulge in quiet luxury, or comfortable business travel. Enjoy a fun and fabulous stay!
A single night booking is possible - please send me a message via Airbnb if you wish to request a single night booking. The cottage retains its beautiful original features of stone slab floors, traditional wood panelling, with exposed details of stone walls and timbers. It has been beautifully and stylishly modernised and refurbished throughout. Downstairs, the cosy front living room has a wood and coal burning stove. The kitchen is well-equipped for your cooking needs with a gas hob and electric oven. There is a stylish Bosch fridge with freezer and also a washer-dryer with a quick wash setting. The sun room/dining room to the rear of the property has double patio doors which open out to the pretty cottage garden and seating area with Weber barbecue. Upstairs in the cottage it has been opened out to provide a fully open plan space with en-suite bathroom and dressing room immediately off the master bedroom, which has a fabulous electric, adjustable, Tempur super-king size bed. This is definitely luxury fit for a king or queen!
The cottage is only a few moments walk from the bustling centre of Hay-on-Wye, nestled in the Brecon Beacons National Park. This historic market town has something to offer for everyone - not least that it hosts the largest literature festival in the world for 10 days every May. Whatever your interests, from books, arts & crafts, music & film (Hay even boasts its own stylish 40 seater cinema house!) to the beauty of the river and the beacons for a wide range of walking, exploring and adventure activities. With its own castle, a local market every Thursday, fantastic restaurants and café bars and busy shops, Hay is the perfect place for a memorable stay!
Cathryn does not live in Hay. We had big problems with the heating and the main lights were taped off. It is a lovely place but the "automatic heating" did not kick in at all down to 15.5deg which is not good after a 4 hour drive. It took 5 hours to jury rig the system to get some heat.
Rod
2017-01-20T00:00:00Z
This cottage was the perfect retreat! The house is sell stocked, very clean and comfortable. I loved sitting out on the patio. Hay on Wye is a book lover's utopia and it was so nice to have Cathryn's cottage to walk home to after a full day of book shopping. Cathryn was also very responsive in all her communications. I definitely recommend her cottage if you want to stay close to town.
Jennifer
2016-09-23T00:00:00Z
We had a lovely night at Cathryn's cottage in Hay. Great communication, easy to find and everything was ready for us. Shame we couldn't have stayed longer!
Richard
2016-03-24T00:00:00Z
A wonderful stay in a home away from home. Absolutely couldn't have been any better. Everything you'll ever need to make the most of your stay in this beautiful town.
Andrew
2016-10-04T00:00:00Z
The cottage is beautiful, warm, clean and cute. Its a short walk to the town centre and located opposite the church, lovely and quiet. We didnt meet Cathryn, the key was in a lock box and her instructions were fine. A lot of love has gone into this house. The bed is very comfortable (twin beds) perfect for me and my sister. As it says in the description, the bathroom is open plan, there is no door or wall.
katherine
2015-12-05T00:00:00Z
We had a lovely time staying at Cathryn's cottage. It is beautifully put together, and has the feel of a boutique hotel - the garden is also lovely and the cupboards etc were well stocked if we had been able to stay for longer (which we would have loved to do). Communication was excellent and quick and we had no problems at all. Highly recommended.
Terence
2016-06-22T00:00:00Z
Great place to stay in the wonderful town of Hay, very convenient location, beautiful cottage with every amenity and comfort. The open-plan toilet was a surprise, but we managed. Cathryn is a very welcoming, helpful and accessible host. For all who love books, Hay is a must and this place is very well placed for river walks, the best local pubs and bookshops and for getting out into the countryside and Wye valley. A great first experience with Air B&B for me, definitely recommended.
Thangam
2016-08-16T00:00:00Z
The home was absolutely beautiful and better than we expected. Great value for money. Our hostess was quick to respond to our questions. Great experience!
Renee
2016-08-06T00:00:00Z
Room Type
Entire home/apt
---
Property Type
House
---
Accommodates
2
---
Bedrooms
Hay-on-Wye, United Kingdom
The Byre, a three hundred year old barn, is nestled amongst hills and fields. With astounding views, it was part of the famous Baskerville Estate. Beautifully restored , it has a wealth of oak timbers and flagged floors throughout. There's a superb oak framed garden room overlooking your garden and pastures.
A unique rural escape just two miles from Hay on Wye, The Byre was built from local Welsh oak over three hundred years ago. When we moved to the farm twenty four years ago it was home to our small herd of Anglo Nubian goats. Traditionally it would have housed cattle. Now it's a super cosy retreat, comfortable, warm and filled with good things for you to enjoy! From The Byre you can see the remains of woodland where the oaks were felled to build the farm. The valley is rich in wildlife- badgers, foxes, barn owls,red kites and buzzards. Below the farm a stream travels down towards the river Wye. The Byre has a private garden for you to enjoy this beautiful valley. There is a large car parking area just for you. In the shed you'll find lots of logs from our wood, a barbecue and a small freezer. The bird feeders are kept filled throughout the year. You will see many different birds throughout your stay. As you relax in the garden you can expect to hear the stream in our fields below you. Our fantastic welcome pack with Steve's home made bread, fresh from the oven, our own eggs, cereals, juice, fresh fruit, local bacon, milk, teas and coffee, as well as home made jams and marmalade, means that you will have everything you need for that all important breakfast to set you up for the day- whether you're aiming to explore Hay on Wye's great shops and castle or looking for something more adventurous, such as hiring a canoe, mountain bike or horse. The scenery is superb. On your arrival we can offer lots of advice about things to enjoy locally, including great places to eat. But we also respect your privacy and know that you are probably looking forward to peace and quiet...and we promise you that you will definitely unwind whilst staying in The Byre! Coming in the winter or cooler months? No problem. On your arrival the log stove will be lit, the lights will be low and The Byre will be wonderfully cosy for you.
Unspoilt, peaceful, beautiful. A chance to escape from everyday worries. Unwind. No light pollution. Wonderful starlit skies on cloudless nights. Wildlife in abundance including barn owls, tawny owls, badgers and foxes. Winter is a magical time here. Time appears to pass more slowly...
We had a wonderful stay at The Byre. Michelle and Steve went to incredible lengths to make our trip as comfortable as possible, even providing some excellent homemade bread and lemon drizzle cake, and lighting the fire for our arrival on a cold January night. The kitchen and cottage as a whole is incredibly well equipped, it's a shame we didn't get to stay longer than a weekend. We can't recommend it enough!
Sonya
2017-01-22T00:00:00Z
This is a real treasure find. Stunnning location, cosy barn, welcoming hosts, fantastic experience, exceptional value. I cannot recommend The Byre highly enough. Just wish my stay could have been longer.
Rebecca
2016-11-07T00:00:00Z
Thank you so much to Michele and Steve for a wonderful few days. We celebrated our first wedding anniversary here and would highly recommend it to anyone looking for a relaxing break in beautiful surroundings. We were both really excited, having seen the photos and read the description, but I have to say that it was even greater than our expectations. Michele and Steve are fantastic hosts. They made us feel extremely welcome, without ever encroaching on our privacy. Can't wait to go back!
Martin
2016-10-26T00:00:00Z
Just as it says on the tin. Steve and Michele have a 'Little Gem'. We really enjoyed our weekend break and will be returning again in the future without a doubt.
Lee
2016-11-28T00:00:00Z
If I could give more than 5 stars for The Byre I would. It is an absolute gem in a truly beautiful part of the world. The owners, Steve and Michelle, are superb hosts and so welcoming and The Byre is a real home from home, beautifully furnished with the added bonus of homemade bread and lemon drizzle cake. We also had our 6 month old baby with us and a cot bed was provided for the duration of our stay. Hay-On-Wye and the surrounding area had plenty to keep us busy and returning to light the woodburner was a real treat. I really can't recommend a stay here enough and can't wait to book again. Thank you so much for a very special holiday.
Clare
2016-11-05T00:00:00Z
The host canceled this reservation 383 days before arrival. This is an automated posting.
Hilary
2016-05-15T00:00:00Z
Michele and Steve were wonderful hosts. Warm, friendly, gave great information about the local area, (where to eat, visit etc) and nothing was too much trouble. The barn is absolutely beautifully renovated and just as the pictures portray. The setting is simply stunning and was a complete treat and retreat away from busy life. The weather wasn't great, but the views, the comfort, the food treats provided - especially the lemon drizzle cake and local eggs were gorgeous and absolutely went the extra mile. As no-one was following us in on departure day, we were able to stay a little longer and that was much appreciated. It was a perfect weekend to relax, chat, appreciate all the nature around and simply to stop and be. Thank you so much - we will definitely book again when we can.
Helen
2016-05-23T00:00:00Z
Michele was very welcoming and helpful throughout the process, from helping fit us in to being our guide of the local area with advice on where to eat and visit. The accommodation was perfect and the welcome basket was lovely touch. Would definitely stay again!
Joel
2016-05-09T00:00:00Z
Room Type
Entire home/apt
---
Property Type
House
---
Accommodates
2
---
Bedrooms
Clyro, Herefordshire, United Kingdom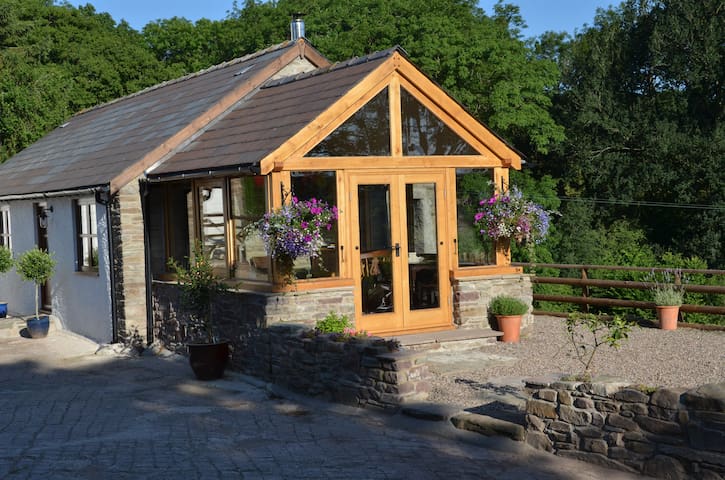 This charming cosy one bedroomed cottage lies within easy walking distance from the centre of Hay on Wye. It has a modern fitted kitchen, dining area and lounge with a wood burning stove for those cosy nights in. A small garden with seating.
A quaint cosy cottage for two. Ideally located in the beautiful market town of Hay. Visit the Thursday morning market and sample the local produce. Stroll around the old town and visit one of the many coffee shops. A perfect base for walking, biking and canoeing on the pretty River Wye.
Explore the Black Mountains and this stunning area on foot, bike or by car. The views are exceptional.
Great comunication from booking. Very freindly, clear instructions and directions. The little house gave us a warm hug as we walked through the door in from the cold dark rain. Great to have a fire laid ready for a match. Great location, not even 2min from the shops and coffee's of Hay-On-Wye. One of the most comfortable beds we've slept in in a long time. Can't say enough good things about our first Airbnb experiance at Ty Bychan
Rachel
2016-02-07T00:00:00Z
Cosy, clean, comfortable and convenient. A lovely little place to stay.
Andrew
2017-02-12T00:00:00Z
Lovely little cottage for two, great location and the sunny garden was a real bonus
John
2016-09-24T00:00:00Z
A lovely little house very conveniently located near the centre of Hay. Very well equipped and all as described. The central heating was on when we arrived and the wood burning stove laid for us to light.
Judith
2015-10-11T00:00:00Z
We had a lovely stay here in this cosy cottage. The cottage is located very central which is great for exploring the town and going for walks along the river or up through the fields. The cottage was very clean and had everything we needed. Great stay!
Robin
2016-06-22T00:00:00Z
Ty Bychan is well situated close to the centre of Hay on Wye, thougn there's no immediate parking. We parked at a nearby recreation ground 200 m down the road and had no problems there. The accomodation is clean and tidy and has enough facilities to keep two people comfortable and entertained if you need to stay in. Our host Adele was helpful when we needed but wasn't intrusive at all. We had trouble locating the place due to Swan Bank being identified by (SENSITIVE CONTENTS HIDDEN) maps as a different road - just something to watch out for, and no fault of the host.
Ian
2016-05-24T00:00:00Z
We absolutely loved our stay, it was cozy, comfortable and everything we wanted. All essentials were provided by Adele and the house was clean and well equipped.
Jade
2017-03-31T00:00:00Z
Although we did not meet Adele, she was very organised with her communication prior to our arrival to facilitate easy access to Ty Bychan. The little house had everything that was needed for an enjoyable stay. Even though it is located on a busy street the traffic did ease off overnight and was not a problem.
Helen and Darryl
2016-08-19T00:00:00Z
Room Type
Entire home/apt
---
Property Type
House
---
Accommodates
2
---
Bedrooms
Hay-on-Wye, Powys, United Kingdom
Near the centre of town in easy walking distance of local pubs restaurants and shops yet only 150 yards from the river and country walks. A quiet, secluded garden for the summer and a log fire in the lounge and warm welcoming beds for winter.
The cottage is perfect for up to three people. The spare bedroom has a single bed that can be extended to a double so two children can easily be accommodated there is not enough room for two adults in this room however.
Hay is the perfect base to enjoy wonderful pubs and restaurants with the cottage right in the middle of town. The River Wye riverside walk is only 150 yards away and the Offas Dyke route passes the front door. The atmospheric Black Mountains are minutes away and the towering Brecon Beacons within 20 miles.
We really enjoyed our stay at Roy's lovely cottage in Hay. Clean, comfortable and cosy. The wood burning stove was lovely in the evening. The kitchen is well equipped and the shower is very good. A very short walk to the town and the chip shop across the road came in handy on the first night as we arrived a bit later than intended. My son loved the cute, little second bedroom. The info provided by Roy was very helpful. We look forward to returning to Hay and would love to stay at the cottage again in the future.
Lynne
2016-04-04T00:00:00Z
Great cottage in the centre of the town. Would certainly recommend to anyone looking to stay in this area.
laurence
2017-02-21T00:00:00Z
The host canceled this reservation 47 days before arrival. This is an automated posting.
Samantha
2016-09-03T00:00:00Z
Very much recommend Roy's cottage. We had a wet and cold stay in Hay but the cottage is nice and cosy and a nice warm place to come home to. It's in a good spot in Hay too, right in the centre. Perfect for a couple.
Nikki
2017-02-13T00:00:00Z
The house was as described, very clean and also had WI-Fi which was a nice surprise.
Paul
2015-08-03T00:00:00Z
Great little cottage very comfortable, spotless. Perfect location right in the centre of this lovely town. Roy extremely helpful and friendly in all communication. Highly recommended!
Tara
2015-11-29T00:00:00Z
This was our 2nd stay at the cottage. It's perfect for what we need - somewhere to sleep during our visit to the Royal Welsh show. Roy was super quick in replying and our stay was very easy from start to finish. Beds are comfy, shower is great and location fantastic with several really lovely pubs within yards to eat in in the evening. I look forward to visiting again next year!
Zoe
2016-07-21T00:00:00Z
The Cottage is extremely comfortable and perfectly located to explore Hay-on-Wye and district. Roy was easy to communicate with and provided clear house instructions. Eating recommendations for the Black Lion pub were spot on. We thoroughly enjoyed our stay.
Karen
2015-09-16T00:00:00Z
Room Type
Entire home/apt
---
Property Type
House
---
Accommodates
3
---
Bedrooms
Hay-on-Wye, United Kingdom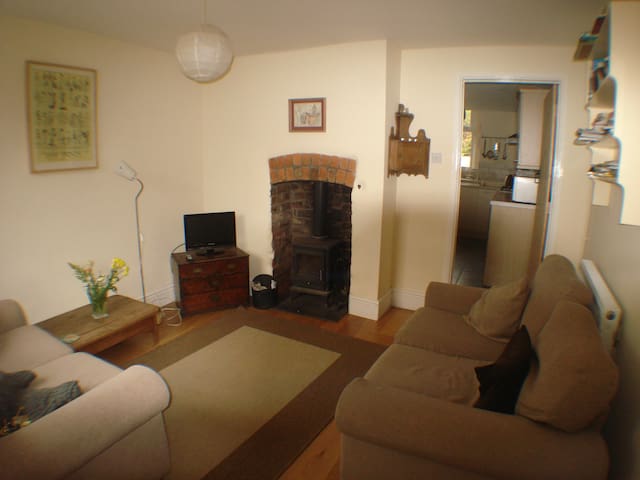 Looking for a room during the Hay Festival? Come and stay with us and our friendly dog... Comfortable double room in non smoking house, shared bathroom, private parking, WiFi, 8 mins walk from the centre of Hay.
This is our home, we are just renting our spare rooms for the busy Hay Festival. We'll lay out a continental breakfast each morning so you can help yourself. Please let me know if you have any dietary requirements.
This is a quiet area, away from the bustle of the festival, yet only 8 mins walk from the centre of Hay.
Zoe was so accommodating and her place is beautifully recently redone. She also has a lovely back garden and the place is in easy walking distance of the town of Hay. Zoe laid out a lovely breakfast and made the whole stay very pleasant. Would definitely recommend.
Dan
2016-06-06T00:00:00Z
Zoe's house was immaculate and in a beautiful location that was also very convenient for the Festival. The town centre was a short walk away as was the Festival shuttle bus stop. She left out food for breakfast in the mornings which set us up for the day and we were able to leave things in the fridge too. The bedroom and bathroom were very comfortable, clean and stylishly furnished and although the bathroom was shared we were always able to get into it without waiting. Zoe was a always friendly and helpful and we would definitely stay there again.
Sue
2016-06-04T00:00:00Z
The trip to Hay was really lovely especially getting the chance to live in a house with such a nice host, Zoe. It was a generous welcome by meeting us at the beginning of the road from her home. The extremely friendly dog absolutely showed the warmhearted of the host. The house itself was super spacious and clean. The bright kitchen and the garden with a gorgeous view was the bonus of it! Zoe was nice and knowledgeable about things in the town and the transportation. It had made us much relieved strolling in the town and travelling back and forth from London as a foreign traveller. With the luxury experience of the house and the scenery as well as the kind host, it's never too long to stay!
靖晏
2015-05-30T00:00:00Z
Wonderful room and lovely neighbourhood. The description of the room was very accurate.
Bhavit
2016-05-31T00:00:00Z
Room Type
Private room
---
Property Type
House
---
Accommodates
2
---
Bedrooms
Hay-on-Wye, United Kingdom
In beautiful, unspoilt Herefordshire Upper Newton Barn has views of the Welsh Mountains and is just 10 miles from Hay on Way, the famous centre for second hand books and home to the Literary Festival. For people who want to escape and relax!
Upper Newton Barn has been sympathetically converted with amazing light flooding into the open space. Relax in front of the woodburner whilst gazing out to the Welsh Mountains and enjoy the comfort of underfloor heating, a well equipped kitchen and some fabulous traditional board games to enjoy with a glass of wine late into the evening after an exerting day exploring Offa's Dyke. The barn has two bedrooms. You will see in the photo that there are two staircases. One staircase leads to the smaller of the two rooms with a shower room adjoining. Up the second staircase is the master room where there is a free-standing bath and basin. Light floods in from the gable end window and this is allowed to fill the whole barn and give you a real sense of space. Bed is an important place in my book and I adore gazing out of the window feeling utterly comfortable in crisp white cotton bed linen, a goose down duvet and pillow on a Vi-Spring bed! Despite being inside you feel remarkably close to all that goes on outside and no doubt the chickens will come trooping past the doors eating anything and everything that make their eggs exceptional and breakfast a feast to remember with their deep yellow yolks that taste like no other. If you would like to buy half a dozen they are £1.20.
Herefordshire is still a forgotten gem for so much of the year. Come May/June it is home to the Hay Literary Festival but outside of that time you really can escape from the fast track and just relax. Upper Newton Barn is some way from a main road so your wake up call will perhaps be Sylvester the cockerel or on a Sunday Kinnersley Church bells. KIngton is just a few miles away and from here you can get up to Hergest Ridge or visit Hergest Gardens. Bryan's Ground in Presteigne is open seasonally and is really worth a visit if you enjoy gardens. There's information in the barn to help you find the best places to eat in the area or else just ask.
We loved the barn it was perfect for a New Years getaway with our friends and 2 young babies. It is so homely and so much bigger than we expected. The views are gorgeous and our 1year old loved watching the chickens through the doors. We would definitely stay again - thanks you for having us!
Amanda
2017-01-01T00:00:00Z
A lovely place to stay. Quiet, relaxing with a friendly welcome and homely feel. Spotless throughout and beautiful bedding and linen. I don't think the photos do it justice. We had the perfect stay.
Michelle
2017-02-23T00:00:00Z
Thank you very much Katie for your warm welcome and your hospitality. Your barn is a gem for a relax weekend! We spent an amazing 3 days running away from the craziness of London. And thanks to your beautiful breakfast basket we remember how an egg should taste! I will recommend it for everyone who wants to have a nice long weekend in the countryside. Great Host and Great Barn! Thanks again!
Xabi
2016-10-16T00:00:00Z
A stunning barn conversion that is lovely and warm with all the mod cons you need. Full of character with chickens at the door and sheep out the window. It is the perfect place for a calm weekend of log fires, reading and walks to the pub. Thanks for a lovely stay Katie
Joshua
2016-12-27T00:00:00Z
Had the perfect stay at the Barn, so beautifully restored with all the amenities we needed. From waking up to the sound of chickens and horses to exploring the countryside and towns in the area.... the barn is in the perfect location if you're looking for a true countryside retreat. Katie was also great and very accommodating. We will back!
Lyndsey
2017-03-26T00:00:00Z
Katie's barn was as lovely as the photos suggested it would be and had great lights for reading. It was more spacious than we had imagined and in a beautiful area of English countryside. The kitchen was great- a fast oven and good gas rings to cook on, and a nice big fridge- and the lovely eggs from the family free-range hens were delicious . We enjoyed the hens in the garden and the quiet and well- behaved dogs were virtually invisible. Bathing in that fabulous roll top bath and falling asleep under goose down quilts made one feel very spoilt ! We look forward to visiting again before long. Thank you for a great few days.
Lavinia
2016-10-28T00:00:00Z
Katie's barn is nestled in front of an ancient orchard and down a quiet country road. It was a warm evening when we arrived and all we could smell was the sweet smell of apples! The barn is well equipped, cosy and comfortable. It makes a great base to explore the surrounding area, but you could well be tempted to stoke-up the fire and stay put! Katie was a gracious host. She was warm and welcoming, and provided us with tips for things to see and do, and places to eat nearby.
Fionnuala
2016-10-23T00:00:00Z
Room Type
Entire home/apt
---
Property Type
House
---
Accommodates
4
---
Bedrooms
Kinnersley, United Kingdom
Cosy accommodation for two or four (with sofa bed) in a quiet village away from a main road. Open plan living area, fully fitted kitchen, bathroom comprises of bath with shower over. Amazing suspended decked area with sofa and dining area with views of the valley and forest. All bedding and towels are provided. Little Pentwyn is centrally heated, has wifi and free private off road parking. Ideally situated for Hay-on-Wye and plenty of local walks and pub within striking distance.
Lovely open plan living space downstairs with fully fitted, well equipped kitchen with integrated fridge and fan oven. Comfortable living room with sofa bed and TV with stairs leading to one bedroom and ensuite bathroom with bath and shower over. Oil central heating and constant supply of hot water. Private off road parking and a lock up for storing bicycles etc. Outside, there is a huge private sun deck suspended over a two metre drop where you can lounge on the sofas or dine at the table and chairs and enjoy the view.
Clyro is a lovely village to wander around with a local pub and a filling station that sells some basics. Plenty of great walks accessible from Little Pentwyn without using your car. Hay-on-Wye has plenty of independent shops along with a fabulous Deli, butchers and greengrocers.
Lovely place to stay - we had a great time visiting Hay and the local area (and our dog enjoyed the local walks!) Jo was very easy to communicate with and made us feel very welcome.
Emma
2016-10-31T00:00:00Z
My partner and I stayed for 5 nights and had a great time. Jo and Bryan are fantastic hosts. A warm welcome, accompanied with some milk and cookies awaited us. The annex was spotless, exactly as listed and incredibly comfortable. The property is located in great striking distance of Hay on Wye and the Brecons, both of which we explored extensively during our 5 night stay. Jo advised us on a couple of nearby walks (only 1 of which we got to enjoy, due to time constraints) and also gave welcome advice on restaurants and local places worth visiting. The annex itself is very comfortable to stay in. It's well provisioned with teas/coffee and the usual bits and pieces you'd want. The only main thing noticeably missing is a washing machine, but this isn't exactly needed during a short stay. I would highly recommend staying here as a couple for some peace and quiet and would love to return at some point in the future. Thanks again!
Christopher
2016-08-13T00:00:00Z
Wonderful place to stay roughly 1.5 miles from Hay. So comfortable and attractive, it felt like home. Jo has thought of everything and decorated the place wonderfully. She was very helpful and friendly. There is a nice back patio for reading or eating outside when the weather is good. Her place is a great way to make the most of Hay and surrounds. I'd love to come back.
Sarah
2016-09-03T00:00:00Z
We really enjoyed our stay in Clyro. The instructions were simple to gain access and the property itself is a lovely two storey annex beautifully decorated. The milk and cookies waiting for us were appreciated and there was even space to lock up my pushbike! Clyro and Hay are nice places and we managed to try out a couple of Jo's recommendations for food.
Anthony
2016-06-24T00:00:00Z
We had a lovely stay in Clyro. Jo and Romy were very attentive and welcoming! The house was well equipped and comfortable and in a great position for trips to Hay-on-Wye, Glasbury and the wider Brecon Beacons. Recommended!
Jody
2016-09-15T00:00:00Z
The property was lovely! I can't really fault it for anything as it wholly met our needs. It was more than facilitating from extra towels to pots and pans! Location was great for our party as it was just a few miles from the adventure sports centre, Black Mountain, easy to get to first thing in the morning. Half hour or so drive to Pen y Fan (think that's how you spell it), basically everything is within accessible distance. If you like star gazing, this property in based in an area with low light pollution so the pictures come out astounding. Met Jo on our second day there, who was more than welcoming and friendly! Thanks Jo! Hope to see you again soon
Rajiv
2016-05-03T00:00:00Z
Lovely relaxing spot with beautiful woodland walks, close to Hay on Wye. The house is cosy and beautifully finished with some luxury touches, we were made very welcome and look forward to our next visit.
Claire
2016-12-19T00:00:00Z
Staying at Jo's place was great. Lovely people and amazing hosts. Recommend!
Hadar
2016-07-24T00:00:00Z
Room Type
Entire home/apt
---
Property Type
House
---
Accommodates
4
---
Bedrooms
Clyro, United Kingdom
Our 2 bedroom stone cottage was built in the 19th century, and is minutes away from the town centre. It is close to cafes and restaurants, shops and bookshops, and walks. The cottage has an attractive and peaceful garden, well-equipped kitchen and is cosy, not to mention in a good location. Our place is good for couples and solo adventurers. No pets or smoking, please.
Didn't get to meet with Fiona, or Will who does the prep. But everyone was super helpful and everything was well organised to make the stay very enjoyable and smooth as. Everything was as in the profile + lots more. A cosy, very well presented cottage in the heart of town. We would like to have had the time to stay longer. Overnight parking is a problem but seems to be everywhere in Hay - we had friends nearby so were sorted; short term parking is right out the front door.
James
2016-12-21T00:00:00Z
A cosy cottage in a brilliant location.
Tanya
2017-01-02T00:00:00Z
The host canceled this reservation 19 days before arrival. This is an automated posting.
Oliver
2016-12-04T00:00:00Z
Warm, cosy cottage right in the centre of Hay, but quiet. Mattress a little too soft but everything else fine. All was clean and comfortable and tastefully decorated. Good washing machine and everything easy to use. Very good place to stay.
Kahren
2017-02-19T00:00:00Z
A very well located cottage in the heart of Hay. Great value for money, we had a lovely stay.
Tim
2016-11-06T00:00:00Z
Room Type
Entire home/apt
---
Property Type
House
---
Accommodates
3
---
Bedrooms
Hay-on-Wye, Wales, United Kingdom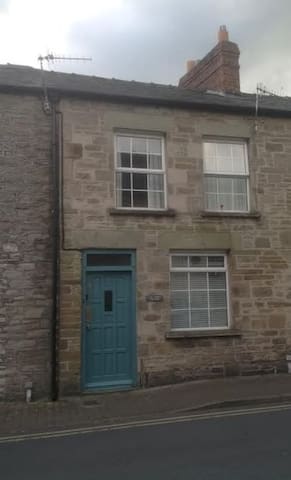 Our house is in a perfect spot for walkers or visitors to Hay and nearby Brecon, and for kayaking on the river Wye. The garden has some steep slopes and fast running water and is therefore not suitable for unsupervised small children. Wood can be provided on request for fires in the garden fire pit. We have a chalet in a private unoverlooked part of the garden where we will usually stay, so we will be in close proximity should you need us. Wifi speed is fast and mobile reception is good.
2 double bedrooms, one with a kingsize and one with a double bed and ensuite shower room. 1 single room. Bathroom with bath (no shower attachment). The house is all on one level and has recently been totally renovated. We have an oil fired Aga which is turned on during the winter/early spring but you can also use the double electric oven, microwave and gas hob if preferred. There is no dishwasher. Washing machine and dryer. Piano and guitar!
We are situated in the heart of the village of Clyro just up the hill from the church - renowned for the curate Francis Kilvert and his rural diaries. There is a pub five minutes walk away which serves both lunch and dinner. Baskerville Hall (Clyro Court) - where Sir Conan Doyle used to stay and which was the inspiration for the Hound of the Baskervilles - is a ten minute walk away and has a bar and serves evening meals. Lovely pine woods with brook and small waterfalls 5 minutes walk away, with a public footpath leading to magnificent views of the Black Mountains.
Room Type
Entire home/apt
---
Property Type
House
---
Accommodates
5
---
Bedrooms
Clyro, Wales, United Kingdom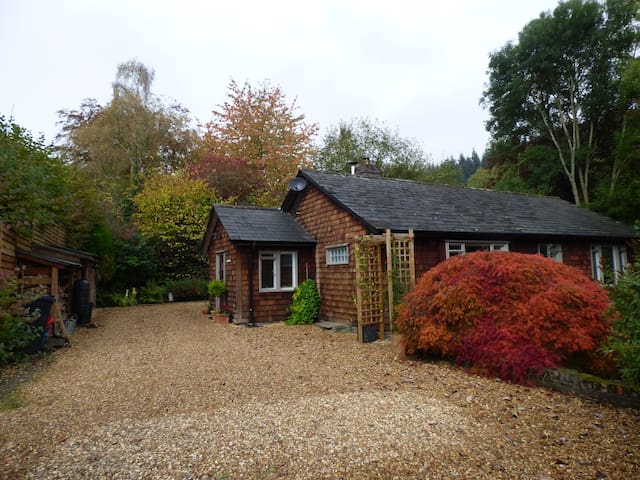 Our much loved cottage is in a quiet location, overlooking a pond with county walks and ample wildlife just outside the door. The large, secured garden offers hours of play for the little people or a relaxed time for those wanting to get away from the hustle and bustle. The village of Winforton has a first class pub/restaurant called the Sun Inn, just a 5-6 minute walk. Small shops and other pubs are a 5 minute drive away in Eardisley or Whitney-on-Wye. With Hay-on-Wye just 14 minutes drive.
Our very well loved cottage is in a perfect location near the Welsh / English border. Goosepool can offer you the option to hibernate for your break or make the most of the surrounding area. Ample living space indoors means you won't be on top of each other. The sofa is big and comfy so no arguments who sits where! With an open plan kitchen / diner (and even a view into the living room) there will be no loneliness for the chosen chef. The large, secured gardens can be enjoyed by the little people. Hours of play on the lawns, in the wooden wendy house, slides, ride ons and paddling pool / sand pit. A favourite with our children is bug hunting and hide and seek! And of course if you want to explore the area, there is Hay on Wye, the famous town of books, just 14 minutes drive away. And the city of Hereford a 25 minute drive away. Country walks can start from outside the gate or our neighbours can talk to you about the local routed walks.
The River Wye runs at the edge of the village, just a 10 minute walk away from Goosepool Pubs nearby: Sun Inn, walking distance in the village Tram Inn, Eardisley Boat Inn, Whitney on Wye Shops nearby: Eardisley has a very good shop Whitney on Wye has a petrol station Whitney on Wye has a farm shop / cafe Hay on Wye just 14 minutes drive Kington just 14 minutes drive Hereford just 25 minutes drive
We had a really lovely stay - thank you for everything! We're a family with two young kids and met up with a friend and her son for the weekend. Fantastic space for us all - very easy with the kids, great to have the toys and garden ready to use and have the connected but still peaceful kitchen and living space. Looking forward to visiting again soon!
Jessie
2017-03-19T00:00:00Z
This was our first trip booked with Airbnb and we were certainly not disappointed! Goose Pool Cottage is absolutely beautiful, well appointed and in a wonderfully quiet, rural location. It is ideally situated for exploring the Wye valley and the Welsh borders. Although we travelled as a couple, Goose Pool Cottage would be perfect also for a family with young children.
Louise
2017-04-02T00:00:00Z
We had a great stay at this lovely cottage. Like a home from home. The kids loved the toys and the choice of dvds.
Laura
2017-02-26T00:00:00Z
The Sun Inn does very good food and is a short distance away.
KEVIN
2017-04-09T00:00:00Z
The host canceled this reservation 139 days before arrival. This is an automated posting.
Isabelle
2017-04-03T00:00:00Z
really great house and location. My wife and I stayed here with our 1 year old son l to see Hay-on-Wye and the surrounding area. The house is lovely and great for kids with great facilities and log burning fire. We had an amazing weekend and couldn't have asked for more.
Dominic
2017-02-12T00:00:00Z
Fabulous place in a beautiful rural location. Highly recommended
Simone
2017-03-26T00:00:00Z
We thoroughly enjoyed our stay at Goosepool. The cottage is perfectly positioned for adventures around the Brecons, Hay, Hereford and the borders. Such a fabulous and quiet location. The cottage is well equipped and beautifully presented. Perfect for families with children young and old!
Laura
2017-02-18T00:00:00Z
Room Type
Entire home/apt
---
Property Type
House
---
Accommodates
6
---
Bedrooms
Herefordshire, England, United Kingdom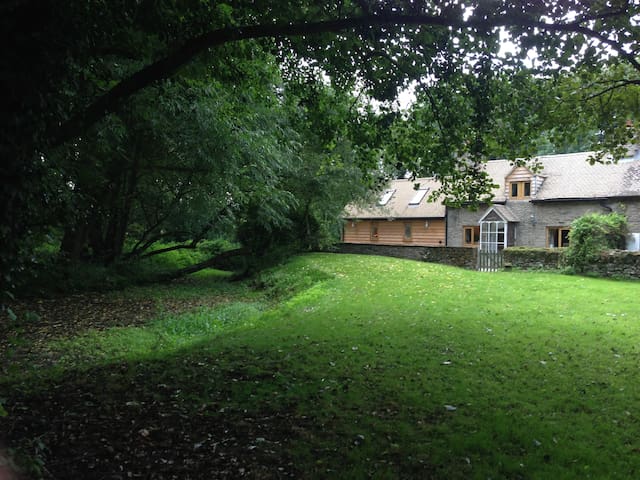 Our barn is close to Hay on Wye, famous for its Literary Festival. Up to three cosy bedrooms available for couples, families, groups of friends and individuals. Breakfast included. Hay on Wye is a haven to unwind, relax & explore the numerous book and craft shops, galleries, cafes and restaurants. We are situated at the northern edge of the Brecon Beacons National Park with easy access for walking & exploring the Black Mountains & Brecon Beacons as well as canoeing & fishing on the River Wye.
This listing is for the double bedroom with ensuite shower room. The Hay Barn is Grade II Listed, was converted in 2010 and is our own home. The three listings we have are for guests who are looking to stay in one, two or three of the bedrooms so sleeping from two to six people, if required. If guests wish to book more than one room then please access the other two listings to arrange the remaining bookings or contact us. The three guest bedrooms are located on the first floor and consist of a double with an en-suite shower room and two further bedrooms which are available as doubles or twins both of which share a large family bathroom with a bath and separate shower. Our own bedroom and ensuite bathroom is up in the loft on the second floor and at the opposite end of the barn to the guests' bedrooms. The barn has underfloor heating and is therefore warm and cosy - a particular treat in the winter months - with the added benefit of a roaring log-burner in the living room for those chilly evenings. Our beds are super comfy, have feather and duck down pillows with anti-allergic covers and 600tc Egyptian cotton bed linen.
The Hay Barn is located in a truly beautiful part of Herefordshire. The River Wye is just over the fields from us with fishing and canoeing available between Hay on Wye and Hereford. This is also a great area for walking and cycling as well as generally exploring the hills & mountains, rivers and byways. The Offas' Dyke footpath passes through nearby Hay on Wye on its way to the Black Mountains and the Wye Valley walk passes just down the road through our local village of Bredwardine. Slightly further afield are the majestic Brecon Beacons and the hills, rivers and villages of Mid Wales. Hay on Wye has its world famous Literary Festival in late May/June. There are also many other events in or around Hay throughout the year including the Hay Winter Festival which takes place in late November as well as food and vintage festivals. There is also the nearby Abergavenny Food Festival and Brecon Jazz festival.
Michael and Liz were absolutely great, from the moment we booked they were in constant contact asking about our needs and what our plans were. The ban conversion was absolutely gorgeous with all finishes done to the highest standard. Michael even helped us in finding a taxi company to take us to the wedding venue we were hoping to get to. I really couldn't recommend staying here enough.
James
2016-12-18T00:00:00Z
Room Type
Private room
---
Property Type
House
---
Accommodates
2
---
Bedrooms
Bredwardine, England, United Kingdom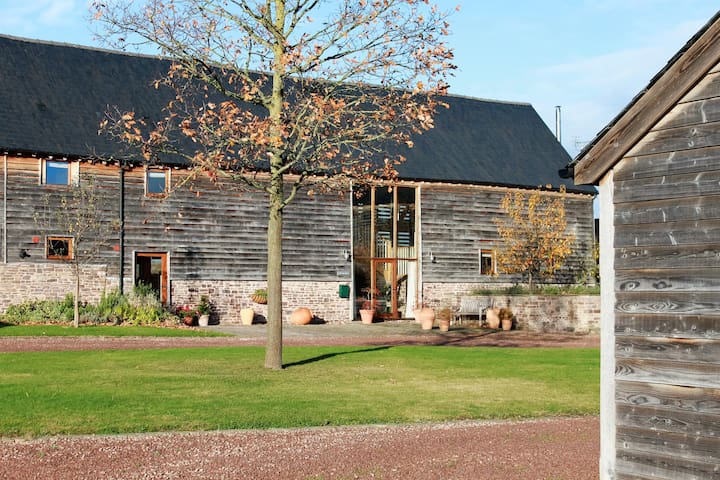 A half timbered cottage from about 1600 with a new highly insulated extension, the old cottage partly restored, set in a garden with wildflower meadow, bee-hives and fruit trees, with mature trees around and views to Hay Bluff. While all are welcome, Irish and Swedish guests are particularly so, especially if they play traditional music.
This is a small oasis from the farmland around, with bees, wild flowers, butterflies and birds. I hope the house is a combination of clean unclutterd lines with a traditional background, and I'm restoring one end of the house using oak and hazel wattles and traditional materials combined with high insulation levels.
Set in a pleasant village with a pub that does excellent food from Wednesday to Sunday lunchtimes.
Room Type
Private room
---
Property Type
House
---
Accommodates
2
---
Bedrooms
Winforton, England, United Kingdom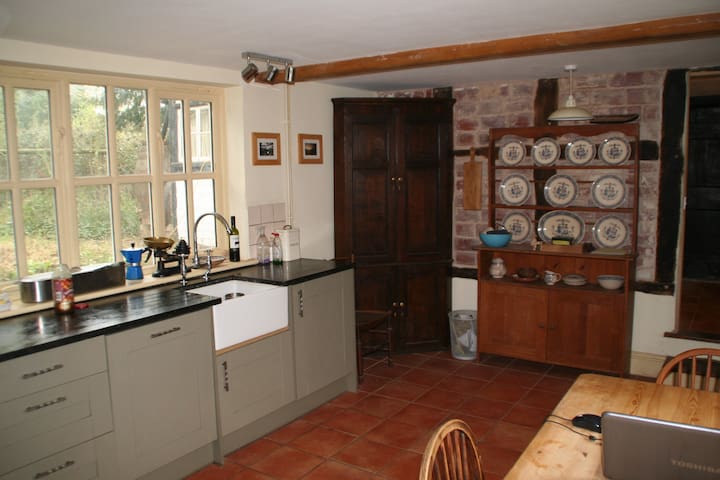 Beautiful 4 bedroom red brick house positioned on banks of the River Wye, walking distance from famous town of books Hay on Wye. Tranquil and calm in a wonderful rural setting opposite a stone beach.
Families bringing very young children please be CAREFUL as the river is VERY close to house - more suitable for older children. All but one of the sweet bedrooms have river views, all come with Lulu Guinness linen, good mattresses and blissful peace. There's a ground floor shower plus two more bathrooms upstairs, (the master bedroom has an ensuite bathroom and dressing room). Lovely wood burner in the sitting room. Come for open space and peace... skim stones, spy otters, soak up the wonderful views.
15 minutes walk from beautiful town of Hay on Wye. A short drive from the Brecon Beacon mountains and Hay Bluff, fantastic walks and scenery. Great location for those who wish to canoeing down the River Wye.
Room Type
Entire home/apt
---
Property Type
House
---
Accommodates
8
---
Bedrooms
Hay-on-Wye, Wales, United Kingdom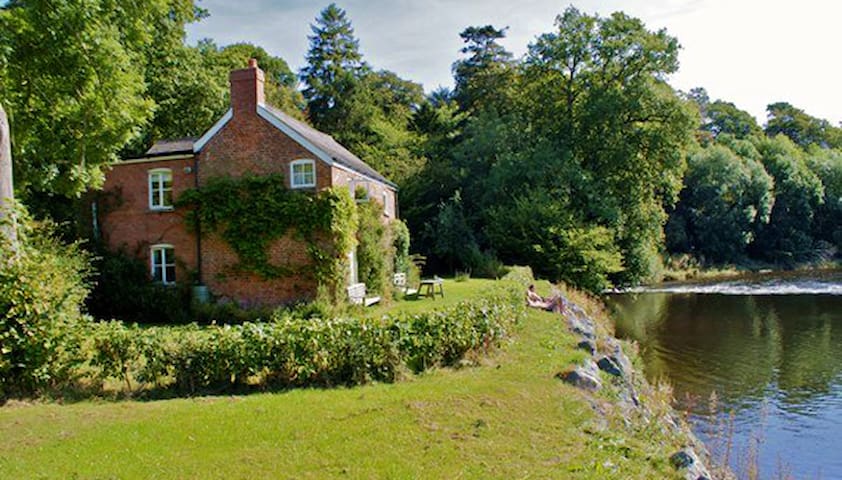 Whitney-on-Wye - Airbnb
:
Average

4.83

out of

5

stars from

378

guest reviews
1

–

18

of

39 Home Rentals
Enter dates to see full pricing. Additional fees apply. Taxes may be added.